Best Vegan Food Hacks That Will Change Your Life
Following a vegan diet is pretty easy these days. Whether you aim to eat more plant-based food for your health, the environment or the animals, supermarkets have more vegan products than ever, from veggie burgers that bleed to many types of plant-based milk.
That said, having a few vegan food hacks up your sleeve never hurts. If there's one desire most of us have in common, it's that we have more time in the day. Our busy lives, juggling responsibilities at work and home, and looking after ourselves don't necessarily bode well for eating healthy, freshly prepared meals.
The result: the amount of time adult Americans spend eating, where eating is the main activity they're doing, fell by five percent from 2006 to 2008 and 2014 to 2016. So it's no surprise, then, that the confectionery and snacks market is currently worth
almost $300,000 million.
The COVID-19 pandemic is also putting a spotlight on convenience food, since it has affected the imports of fresh food across borders and the availability of foods in grocery stores, and consumers have wanted to limit how often they go to the store to buy groceries.
This is where food hacks come in; shortcuts, ways around having to slave over the stove for hours every day. Increasingly, these food hacks are aligning with growing awareness of the benefits of a healthful diet. In particular, research has found that people place a lot of importance on a food's "naturalness." One review of 72 studies found that most consumers may not accept food products that aren't perceived as natural.
However, the researchers say people often have conflicting interests; they want to save cooking time and want to eat natural foods. This conflict, the researchers say, poses an opportunity for the food industry, where brands can combine production processes, ingredients, packaging, and marketing in a way that presents food as natural.
Switching to a plant-based diet (even part of the time) is no easy feat, especially if you've been eating meat, dairy, and other animal products for most of your life. However, there's no doubt that meat-free meals are here to stay. According to data recently released by the Good Food Institute and the Plant-Based Foods Association, vegan food sales are growing twice as fast as overall food sales, increasing by 27 percent in 2020, and 43 percent in the last two years.
In fact, between 2018 and 2020, plant-based sales increased by 250 percent overall. Additionally, Whole Foods (yes that Whole Foods) released its first plant-based trends report in May 2021 and predicted a rise in vegan foods for kids—yet another indication that consumers want to cut back on the amount of meat and animal products they (and their families) consume.
Keep your end goal in mind, but go at your own pace. Some people manage to go vegan overnight and if that's the right approach for you, fantastic. But don't be concerned if you feel you need more time. Like any other lifestyle change, going vegan not only takes getting used to, but it takes time to determine what will work best for you. It's not a one size fits all experience and there are numerous approaches you can take.
Making small changes to your everyday meals is one of the easiest ways to increase the amount of plant-based foods in your diet. You could start by removing meat or dairy one day a week and go from there. Or you could try changing one meal at a time, having vegan breakfasts during your first week, adding a vegan lunch during week two and so on.
You could even try changing one product at a time by swapping cow's milk for almond or soya milk or butter for coconut oil or margarine. There's a plant-based alternative for almost every type of food you can think of, so you don't have to miss out on any of your favourite foods.
The Benefits Of A Vegan Diet
Most of us want to look and feel our best. We want to feel energetic and energized at the end of the day. We want to feel energized after exercise. This is why a vegan diet is such an effective tool for improving your health. A vegan diet can be easily achieved, can be improved with the right planning and is absolutely sustainable.
And it can provide the body with an alternative source of energy that it does not get from animal-derived foods begin with, it may sound paradoxical, but a vegan diet has been found to support and help with weight loss. It can also be a healthy choice for people with diabetes and asthma.  If you're looking to lose weight or find other ways to incorporate more plant-based foods into your diet, this is a great place to start.
Vegan food has incredible health benefits, including reduced inflammation, lower cholesterol levels, reduced risk of cancer and blood clotting, and a reduced risk of Type 2 diabetes. But aside from the health benefits, the cruelty-free diet is a great way to cut down on meat and cut out or minimize the costs of supporting the unnecessary animal industries. There's absolutely nothing wrong with enjoying the taste of a tasty meal – you just need to be prepared for it to take a bit more time.
Taking away all animal products (including milk, cheese, eggs, honey, butter and fish) will reduce the number of calories we consume. With increased dietary fibre and nutrient availability, you'll also be losing weight – giving you more energy for your everyday life.
To help us keep the weight off, over 60% of vegans have lost weight. This weight loss can positively impact overall health, mental well-being, and quality of life.
Many vegans have reported feeling significantly better than before adopting a vegan lifestyle. Since going vegan, many people have lost weight, improved their energy levels, blood pressure, reduced their chances of type 2 diabetes, and reduced their risk of certain cancers.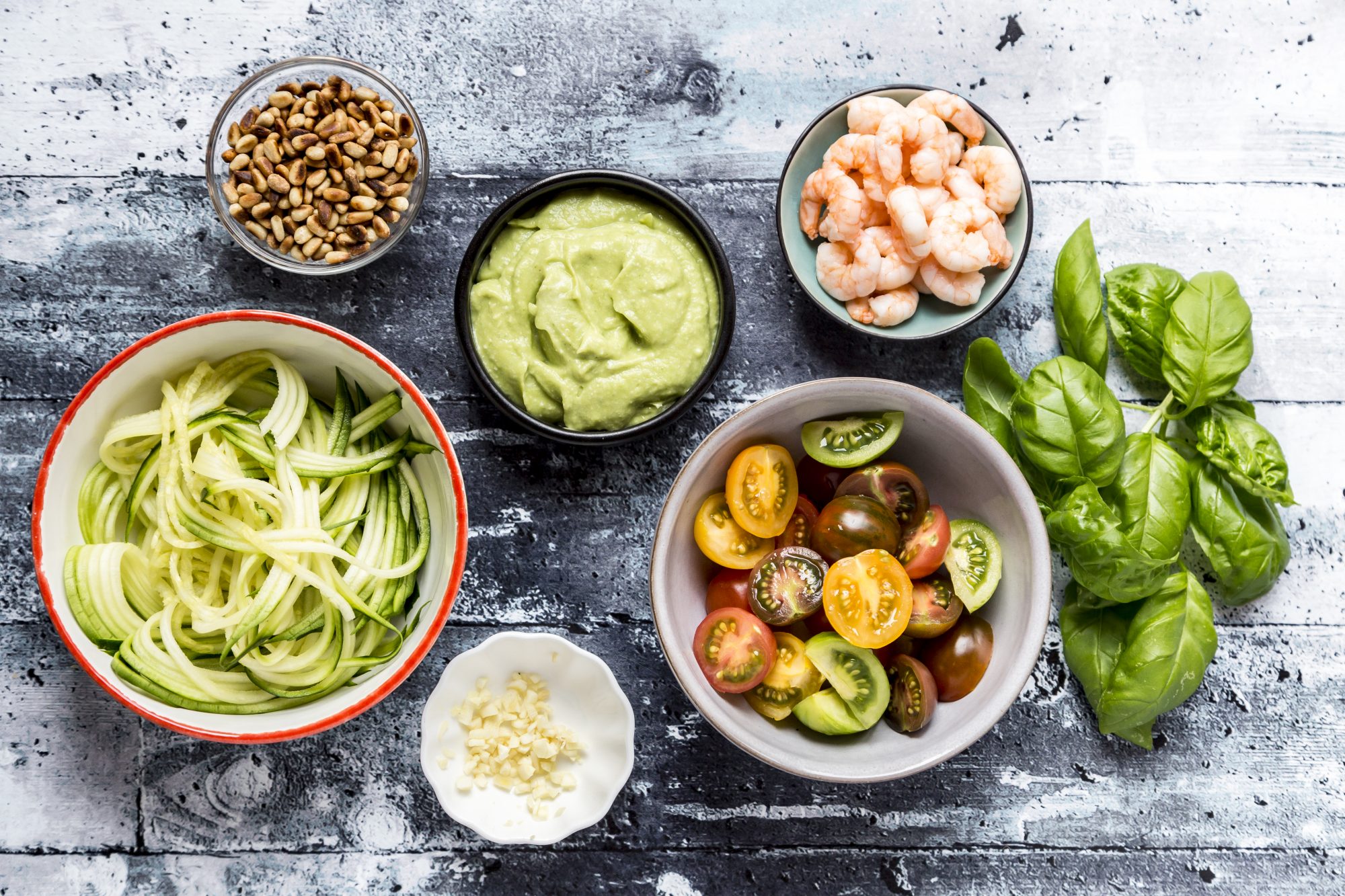 Vegan Protein Sources
A few years ago, we'd have to scramble for some pulses to make a casserole, but we can buy cashews, quinoa, beans, and other legumes thanks to the abundance of plant-based protein sources – or even make some of our own – and be good to go.  One of the best ways to make the most of your cooking time is to prepare your own meal.
Vegan cheese alternatives – When it comes to cheese, the vegan options are either cashew cheese or mozzarella, which can both taste like a processed version of the real thing.  The key with either cashew cheese or mozzarella is to adjust your seasoning, rather than using them as a replacement for cheese.
Our vegan-based diets are only sustainable if they keep us energized and also help us to lose weight. Soya is a great source of plant-based protein and has less saturated fat than other plant-based proteins, which makes it a really good option. We've used soya milk in our cooking for years, but now there are soya products that you can enjoy too.
Supermarkets have become quite vegan-friendly recently with soya milk and cream, and some brands even have soya ice cream. For breakfast or a healthy snack, enjoy some soya yogurt, and grab some soya crispbreads to accompany it. This chocolate flavour vegan ice cream is packed with chocolatey flavour and has only 7g of sugar.
Cooking Time Savers
Beef, milk, cream, butter and cheese, that all sound good on paper, but when you're short on time, it's easy to reach for pre-made or ready-made foods. If you're not a fan of ready-made meals, be warned they are often loaded with preservatives and ready to disintegrate, which isn't always a bad thing, but also not something you'll have on hand.
To avoid a less-than-healthy trip to the supermarket every time you're short on time, it might be worth buying in bulk and freezing your meals. Make up a huge batch of your favourite meat, dairy and veggie dishes, cover and store in freezer bags, then pop in the freezer and defrost as and when needed.  If you're baking a cake and don't have a 9″ round cake tin, you could always use a large loaf tin with a small hole cut out for the top.
At home, you might just want to spend a few more minutes making your food. The more that people become aware of the effects that salt has on the body and start paying attention to how much they eat, it's hard to believe that it has been used as a seasoning for decades.
There's a good reason for that, though. Adding salt to your folly adds flavour and text and so makes food tastier and more enjoyable. In any case, if you eat enough sodium (which we don't, due to our salt-sensitive palates), we can start to see the effects of eating excess salt.
Meal Planning Tips
The best time to cook a meal and eat it at home? After the kids are in bed.  Put yourself on a regular meal schedule. Make sure you know what you have for dinner on a daily basis, even if you do have a madhouse in the kitchen. This helps to keep your sanity and control what you eat.  The stress of meal planning has forced me to put my inner Martha Stewart to bed.
Whether you're a vegetarian or vegan, following a varied diet is always a good idea. You could take your veggie burger recipe, and swap the cheese for vegan cheese, tomato puree for mayonnaise, or sub tofu for breadcrumbs.
Once you're fully converted, take it a step further and embrace super-simple vegan cooking hacks that will make your life easier, and your meals delicious. We're thinking of slow-cooker veggie stew, brownies, zucchini chilli and vegan curry.
Breakfast Ideas
If you're a breakfast person, you'll know that there's a huge variation between what is served in different offices. Whether it's eggs and smoked salmon, porridge and muesli, toast and marmalade or an omelette with fresh tomatoes and avocado, having a reliable and healthy recipe up your sleeve is essential to making the most of those precious minutes in the morning.
One of the easiest things to prepare is porridge. Using water to cover the oats instead of milk and sugar is an excellent way to cut back on sugar intake without being unhealthy. There are lots of recipes out there, but for a quick and easy one try this one.
While you might think eating breakfast might only be the most important meal of the day, there are plenty of healthy options to choose from. If you're not much of a coffee fan or hate eggs, try either oats or an egg muffin to make a quick protein-filled breakfast. You need to make your own oat muffins: oats, oats milk, almond m, and some cinnamon. Most of the recipes for our vegan muffins that will change your life are basically just adding oats to a pan, adding the milk and heating up.
Lunch Ideas
When you're out and about, or staying at home for dinner, grabbing lunch from the fridge or freezer is your best friend. That way you can stay focused and be active all day without any fuss or drama.  Peanut butter, for example, is great for you and vegan, even if you're not a huge fan of it in the first place. You can use it as a spread for vegetables, sandwiches, crackers, rice cakes and even cakes.
In our cool vegan kitchen, we can't get enough of Daiya, even though it's a lactose-free cheese. You can use it as a substitute for cream cheese and just about any other cheese. It's excellent as a vegetarian spread on toast, a topper for some vegetables, and a delicious snack on its own. It melts well, and it's pretty mild.
Instead of opting for pre-packaged lunches when you know you won't be back home for lunch, whip up something delicious at home.
Tom Kerridge recommends spreading tuna in an ovenproof dish with sesame seeds, dusting it with seasoned rice flour, coating it in egg, and cooking for 10 minutes in the oven before seasoning with soy sauce and popping it under the grill for a few minutes.
Another solution is to make your own. Sophie de Bondt's whipped coconut cream is creamy and fresh, with no added sugar, fat or calories. And despite being egg-free, it will look and taste exactly like ice cream. We've also got a handy tip on how to make vegan whipped cream.
Dinner Ideas
The fact is that when life gets busy, we often end up buying convenience foods or processed, ready-to-eat food to help save time. It may have been a conscious choice, but while these foods can be convenient, they're not exactly the healthiest, which means we don't get as many nutrients as we could.
Freeze vegetables and have them ready to go for salads and stir-fries. These vegetables include kale, broccoli, cauliflower, carrots, cabbage and radish. You can turn frozen broccoli into a 'crab' salad if you want to add a twist. Boil cauliflower and broccoli until tender. Transfer into a food processor and blitz until finely chopped. Add a dash of curry powder, almond or macadamia oil and stir to taste. Mix in spinach leaves. Keep in the fridge, and you'll have a good-for-you dinner ready and waiting in minutes.
Avoid sandwiches and opt for mains with more protein. You can buy lettuce, spinach, tomatoes and herbs at the supermarket and sandwich them between two whole-grain rolls. Alternatively, marinated tofu burgers and buffalo chickpeas are a good alternative to meat.
Desserts
If you're vegan, you probably enjoy desserts. And as an added bonus, you get to eat the more indulgent ones. You can't be a healthy vegan without all the different kinds of nut butter you can pick up, and there are plenty of unique fruit alternatives to choose from, such as cashew. But what if you don't want to give up the taste of your favourite cheesecake?
Although people typically associate cheese with dairy, vegan cheeses do exist. Suppose you want to make the flavours of your favourite cheesecake vegan. In that case, you can make your own vegan cheesecake by melting vegan margarine or butter in a bowl, adding a mixture of coconut milk, non-dairy milk (almond, cashew, oat etc.) or water, and adding in some vanilla. You can also use vegan substitutes to make it dairy-free.
Celebrities and well-known health gurus have revealed that vegan food is the answer to helping you get fit. After all, when you're cutting out dairy, you cut out many things known to be high in calories. It's no surprise that cutting out food that's high in calories from your diet can help you lose weight.
However, not everyone has the willpower to eat just plant-based food. Sometimes a little help is needed. Now, celebrities such as Jessica Biel, Jared Leto, Molly Sims and Alyssa Milano are also embracing the plant-based diet. So, when you're craving something sweet, a recipe like this one from Biel will help you go vegan and have the perfect dessert.
There are many vegan foods you can buy in bulk to save you time in the kitchen. You don't need a membership card to get your hands on thousands of vegan products. It's better for the environment, and while it's inconvenient at times, you'll likely save money by purchasing meat-free versions of some staples, and there are some vegan foods, like quinoa, that are exceptionally time-consuming to prepare (and might be very expensive).
Most of us take on the chore of buying groceries, though, for many, it can be a confusing process, with little room for error. And if you're planning to introduce a vegetarian or vegan lifestyle to your diet, food shopping is probably one of the hardest parts. Here, we round up a few foolproof hacks for you to try out at home.
1. Shop At Your Local Fruit And Vegetable Store
Don't bother ditching the meat aisle. Start by going to your local fruit and vegetable store, where you will find many more fresh and healthy options than you would find at the supermarket. The fruit and vegetable section will be well-stocked with "meats" like vegetables, rice, tofu and legumes. Look out for fruits that are naturally vegan like peaches, apricots and mangoes.
Chances are you don't have much time to shop, so a smart trick is to make a weekly meal plan and stock your fridge and freezer accordingly. It will take all the hassle out of your next shop, and make sure you always have the ingredients you need on-hand for healthy meals.
Vegans can buy pre-prepared vegan-ready meals from supermarkets, like Melissa & Doug Dinnertime Meals or Ahava Curry Meals, and many others, but be aware they're likely to be quite expensive. Try your local vegetarian and vegan shop for a better value selection of meal prep options.
If you want to prepare food at home, try making your own vegan yogurt, from the fruit of a few fruits like pears, dates, figs or oranges.
Conclusion
Choosing to adopt a vegan diet for health, environmental or ethical reasons, or indeed for reasons of convenience or to eat better, is a totally valid choice and one which I encourage all of you to make if you feel so inclined. After all, what's so bad about getting the best out of a diet that makes you feel great while also helping the environment and the animals? Not only that, but it can also make your life easier and the kitchen more fun!
In conclusion, we love making high-quality, fresh, cruelty-free foods for our beloved chinchillas. A well-balanced diet with lots of vegetables is crucial for their health. They are carnivorous and should be eating some lean meat every day or so, but once in a while, a bowl of kale is what our chinchillas want. They love the taste and nutrients they get from it. Obviously, we strive to make good quality food at affordable prices for everyone – especially our favourite chinchillas!
I trust you enjoyed reading the article about the Best Vegan Food Hacks That Will Change Your Life. Please stay tuned. There are more blog posts to come very shortly.
JeannetteZ
Your Opinion Is Important To Me
Ideas? Thoughts? Questions? I would love to hear from you. Would you please leave me your questions, experience, and remarks about the Best Vegan Food Hacks That Will Change Your Life, in the comments section below? You can also reach me by email at Jeannette@LivingTheVeganLifestyle.org.
Here are the links to some of my favourite articles:
10 Best Vegan Restaurants In Berlin, Germany
Best Less-Known Places To Visit In Munich, Germany
20 Best Vegan Restaurants In Seville, Spain
Best Vegan Restaurants In Vienna, Austria
Vegan-Friendly Madrid Travel Guide
Best Vegan Restaurants In Barcelona, Spain