Best Vegan Restaurants In Belgium
Best Vegan Restaurants In Belgium
Belgium, renowned for its exquisite cuisine and culinary traditions, might be one of many countries that come to mind when thinking about vegan-friendly destinations.
However, the vibrant culinary scene in Belgium has embraced the rise of plant-based eating, offering many mouthwatering options for vegans and food enthusiasts alike.
From decadent pastries to savoury delicacies, Belgian vegan restaurants have taken creativity and innovation to new heights, ensuring that plant-based diners can enjoy the country's gastronomic delights.
Whether you're a vegan traveller planning a trip to Belgium or a local searching for the next plant-based culinary adventure, this article will guide you through the best vegan restaurants across the country.
Embark on a gastronomic journey that celebrates compassion for animals, sustainability, and the artistry of plant-based cuisine.
Immerse yourself in a world of flavours, where chefs skillfully craft dishes that satisfy your taste buds and respect your dietary choices and ethical values.
In this article, we will explore a selection of Belgium's finest vegan restaurants, highlighting their unique offerings, innovative menus, and the ambiance that sets them apart.
Whether searching for a comforting bowl of vegan soup or craving a slice of heavenly vegan chocolate cake, Belgium's vegan restaurants have something for every palate.
So, join us on this culinary adventure as we unveil the best vegan restaurants Belgium offers. Get ready to experience a world of taste, texture, and creativity that amazes and satisfies you.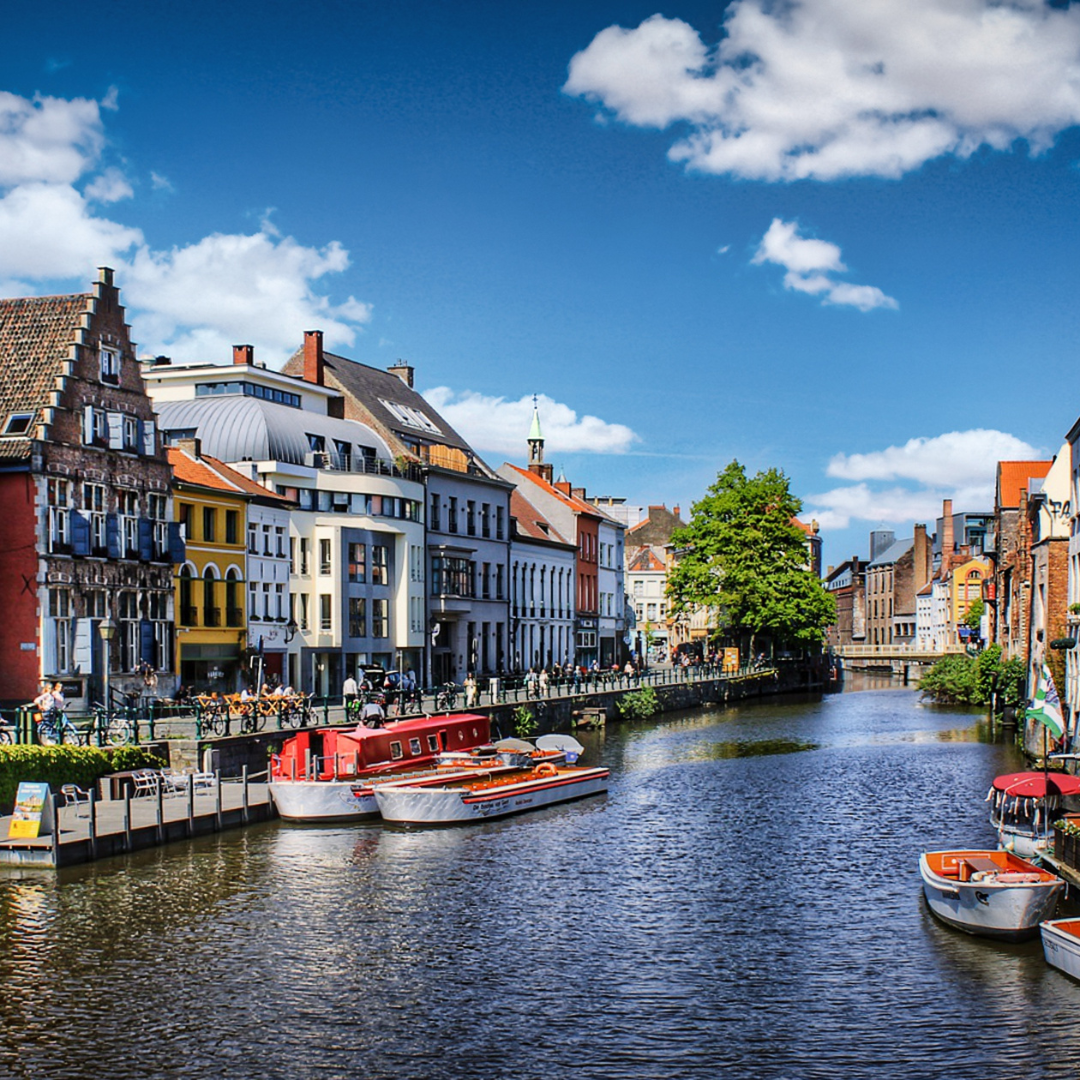 Exploring The Rise Of Veganism In Belgium
Belgium has a rich culinary history deeply rooted in traditional dishes like moules-frites (mussels and fries) and waffles, which are typically not vegan-friendly.
However, the vegan movement has gained significant momentum recently, and Belgium has embraced the shift toward plant-based eating.
The rise of veganism in Belgium can be attributed to several factors. Firstly, the increasing awareness of the environmental impact of animal agriculture has prompted many Belgians to adopt plant-based diets to reduce their carbon footprint.
Concerns about animal welfare and ethical treatment have also played a significant role in the growth of veganism in the country.
Belgium's capital, Brussels, has been at the forefront of the vegan movement in the country. The city boasts a diverse range of vegan and vegetarian restaurants, making it a haven for plant-based food enthusiasts.
The rise of veganism in Brussels can be seen through the proliferation of vegan-friendly events, such as vegan markets and festivals, where locals and tourists can explore and enjoy the growing variety of plant-based options.
Another city was making waves in the vegan scene in Ghent. In 2009, Ghent became the first city in the world to adopt a weekly vegetarian day known as "Donderdag Veggiedag" (Thursday Veggie Day)—this initiative aimed to promote vegetarian and vegan choices to reduce meat consumption and its associated environmental impact.
The success of this campaign has led to a surge in vegan and vegetarian restaurants and options throughout the city.
Belgian chefs and entrepreneurs have also embraced the challenge of creating innovative and delicious plant-based dishes.
Many chefs have transformed traditional Belgian recipes into vegan versions, using locally sourced, seasonal ingredients. This culinary creativity has contributed to the country's growing popularity of vegan cuisine.
In addition to the evolving restaurant scene, Belgium is witnessing the expansion of vegan options in supermarkets, with an increasing range of plant-based alternatives available for consumers.
From dairy-free cheeses and plant-based meats to various vegan desserts, the accessibility of vegan products has made it easier than ever for Belgians to adopt a vegan lifestyle.
While Belgium may have had a strong tradition of meat and dairy-based dishes, the country has experienced a remarkable transformation in recent years.
The vegan movement has gained significant traction, with a nationwide surge in vegan restaurants, events, and products.
As Belgium continues to embrace the principles of compassion, sustainability, and culinary innovation, the vegan scene will undoubtedly flourish, providing locals and visitors with an array of delectable plant-based options to savour.
Best Vegan Restaurants In Belgium
Prepare to savour dishes made with traditional Belgian ingredients that push the limits of vegan gastronomy. These dishes have vivid, cruelty-free flavours.
Belgium is a must-visit location for vegan cuisine fans, and we will explore hidden treasures and well-known restaurants that have embraced the vegan movement from the dynamic capital, Brussels, to the historic city of Ghent and beyond.
Here are some details about the best vegan restaurants in Belgium: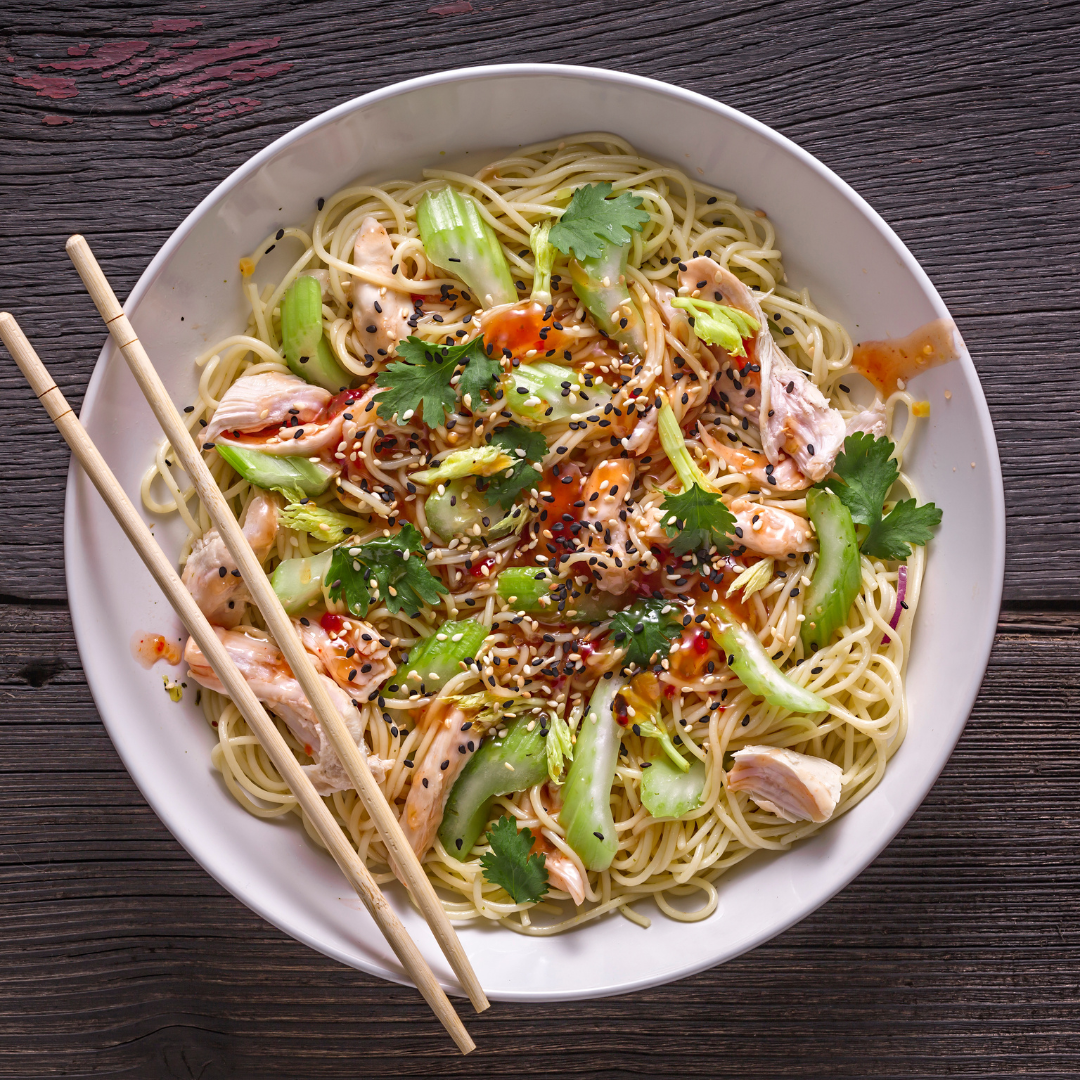 1. Greenway
Greenway is a renowned vegan restaurant with multiple locations throughout Belgium, including Brussels and Ghent. They have gained popularity for their diverse menu of delicious and creative plant-based dishes. Here are some details about Greenway and a glimpse of their menu:
Burgers

Classic Greenway Burger: A delicious plant-based patty topped with fresh lettuce, tomato, pickles, and Greenway's signature sauce.
Mexican Burger: A zesty burger topped with avocado, salsa, and crispy tortilla chips for an extra crunch.

Wraps and Sandwiches

Falafel Wrap: A flavorful combination of falafel, hummus, mixed greens, and tahini sauce wrapped in a soft tortilla.
BBQ Jack Sandwich: A mouthwatering sandwich filled with BBQ jackfruit, coleslaw, and tangy BBQ sauce.

Salads

Superfood Salad: A nutrient-packed salad featuring quinoa, avocado, mixed greens, roasted sweet potatoes, and a tangy dressing.
Thai Noodle Salad: A refreshing salad with rice noodles, fresh vegetables, herbs, and a zesty Thai-inspired dressing.

Sides And Snacks

Sweet Potato Fries: Crispy sweet potato fries served with a dipping sauce.
Vegan Spring Rolls: Light and crispy spring rolls filled with vegetables and served with a sweet chilli dipping sauce.

Desserts

Vegan Chocolate Cake: Indulge in a rich, decadent chocolate cake that satisfies your sweet cravings.
Coconut Chia Pudding: A creamy and refreshing dessert made with coconut milk and chia seeds and topped with fresh fruits.
Greenway's commitment to using high-quality and sustainable ingredients ensures that its dishes taste great and align with ethical and environmental values.
Greenway offers a delightful dining experience with their creative and flavorful vegan cuisine, whether you're a vegan or simply looking to explore plant-based options.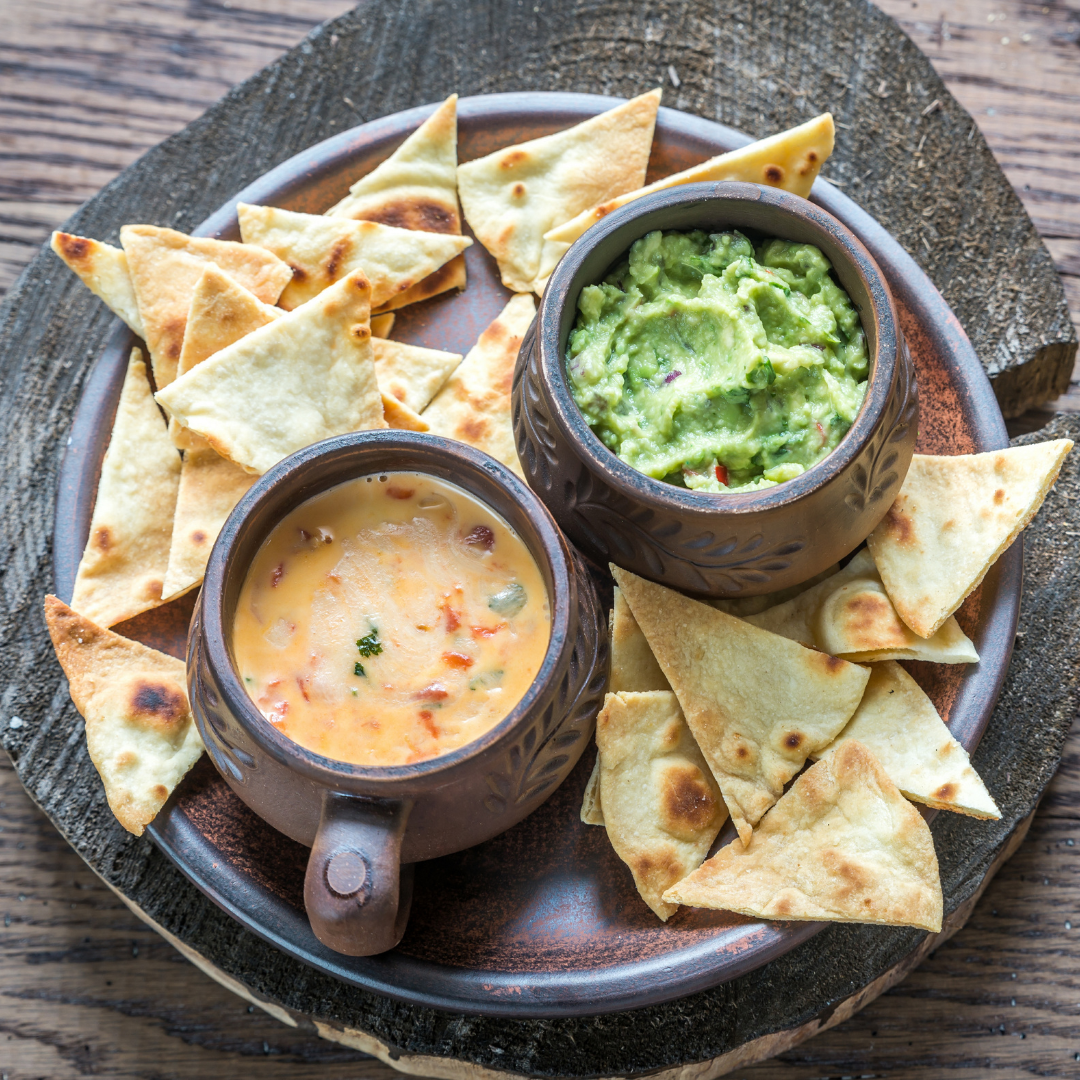 2. Le Botaniste
Le Botaniste is a unique plant-based restaurant in Brussels, Belgium. Drawing inspiration from apothecaries, Le Botaniste creates a culinary experience that uses medicinal herbs and natural ingredients. Here are some details about Le Botaniste and a glimpse of their menu:
Bowls

The Mediterranean: A deep bowl featuring quinoa, roasted vegetables, sun-dried tomatoes, olives, and fresh herbs, dressed with a lemon-tahini sauce.
The Asian: A flavorful combination of rice noodles, marinated tofu, stir-fried vegetables, and a sesame-ginger dressing topped with crushed peanuts.

Soups

Creamy Cashew Tomato Soup: A rich and creamy tomato soup made with cashews, tomatoes, and a blend of herbs and spices.
Mushroom Miso Soup: A comforting and umami-packed soup made with miso broth, mushrooms, tofu, and scallions.

Sides And Snacks

Guacamole and Plantain Chips: Creamy guacamole served with crispy plantain chips for a satisfying snack.
Marinated Olives: A selection of marinated olives seasoned with herbs and spices, perfect for enjoying alongside your meal.

Beverages

Botanical Wines: Le Botaniste offers a selection of organic and biodynamic wines that pair well with their plant-based dishes.
Herbal Infusions: Refreshing herbal infusions from various medicinal herbs provides a soothing and aromatic experience.
Le Botaniste's menu showcases a variety of vegan bowls, soups, and beverages made with organic and gluten-free ingredients.
Their commitment to providing environmentally-friendly options is reflected in their choice of sustainable packaging and practices.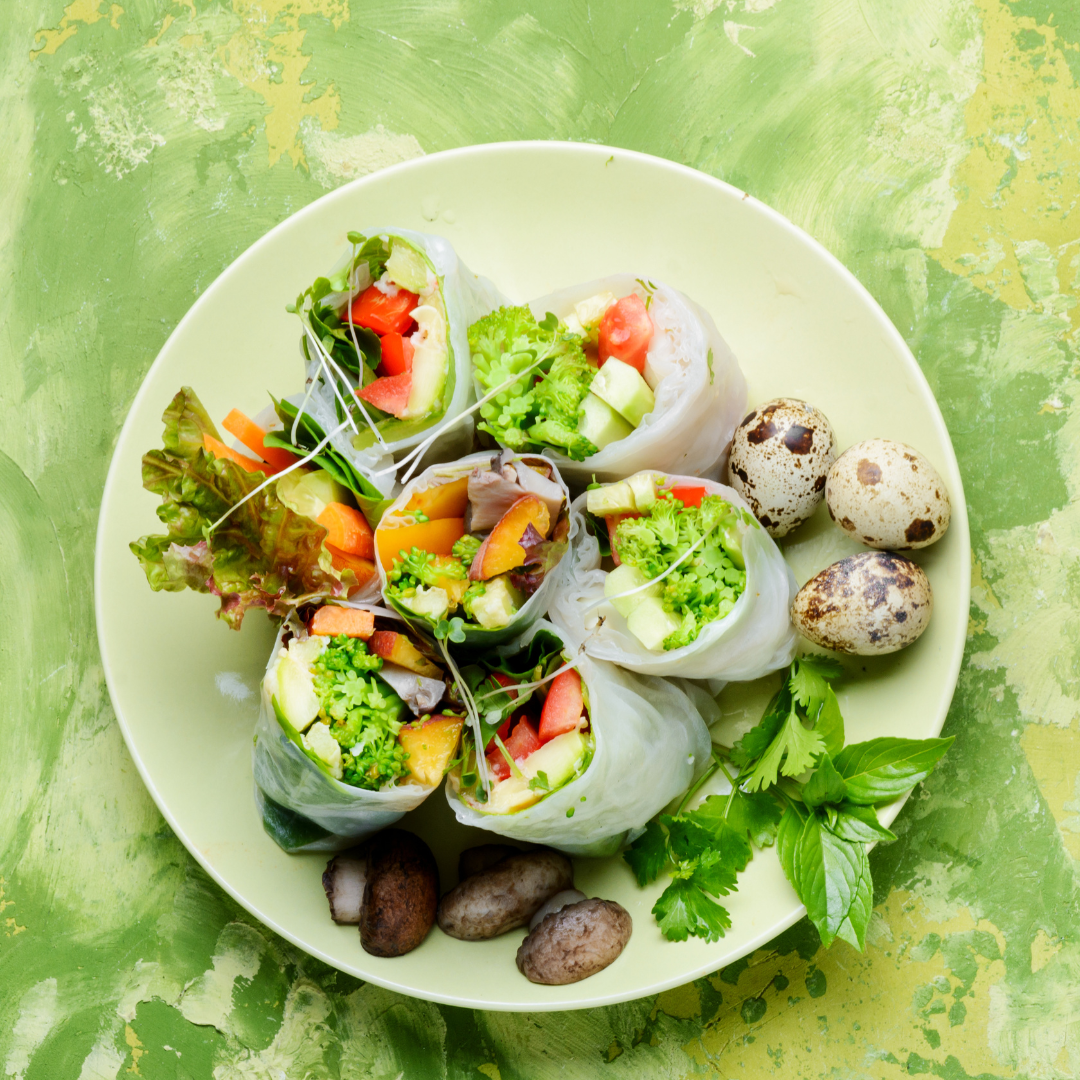 3. Loving Hut
Loving Hut is an international chain of vegan restaurants with branches in Brussels, Antwerp, and Leuven, Belgium. They are well-known for offering various vegan dishes inspired by different cuisines. Here are some details about Loving Hut and a glimpse of their menu:
Starters

Veggie Spring Rolls: Crispy spring rolls filled with fresh vegetables and a flavorful dipping sauce.
Dumplings: Steamed or pan-fried dumplings filled with a savoury vegan filling, perfect for sharing or as a starter.

Mains

Vegan Sushi Rolls: Sushi rolls are made with plant-based ingredients like avocado, cucumber, and tofu, accompanied by soy sauce and wasabi.
Noodles and Stir-Fries: Noodle dishes and stir-fries featuring a variety of vegetables, tofu, and plant-based proteins in delicious sauces.
Curries: Flavorful and aromatic curries with a choice of vegetables or plant-based proteins, served with steamed rice or noodles.

Burgers And Sandwiches

Loving Hut Burger: A hearty vegan burger patty topped with fresh lettuce, tomato, onion, and various sauces, served in a bun.
BBQ Chick'n Sandwich: A tasty sandwich filled with vegan "chick'n" strips, BBQ sauce, and crisp lettuce.

Desserts

Vegan Cheesecake: Creamy and indulgent cheesecake made without dairy, available in different flavours like chocolate or fruit.
Coconut Bliss Sundae: A refreshing dessert made with dairy-free coconut ice cream, topped with fresh fruits and a drizzle of chocolate sauce.
Loving Hut offers a diverse menu that caters to different tastes and preferences. Their menu features a variety of Asian-inspired dishes, as well as Western classics, all made with vegan ingredients.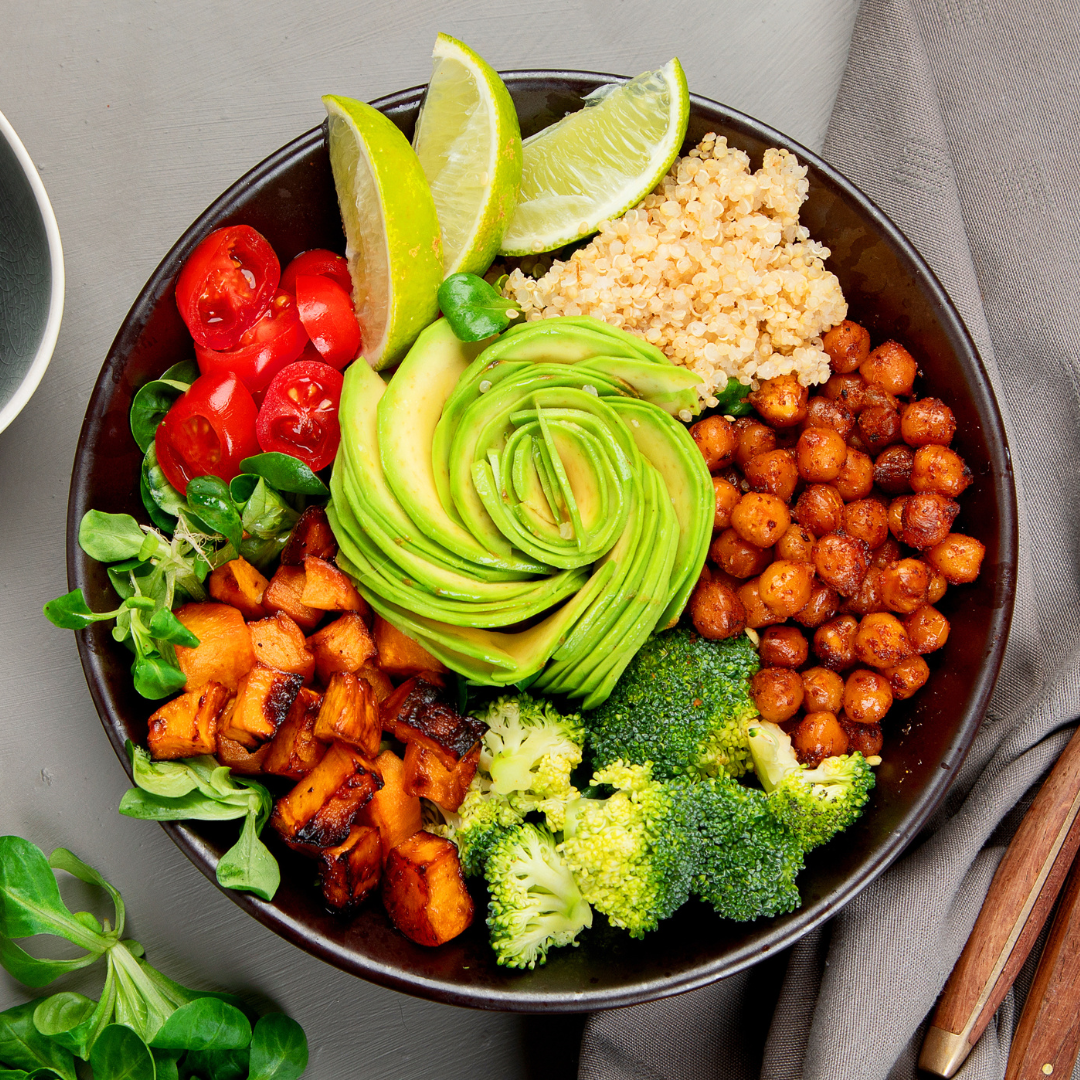 4. Moonfood
Moonfood is a delightful vegan eatery nestled in Ghent, Belgium. Known for its cozy atmosphere and dedication to raw and plant-based cuisine, Moonfood offers a unique dining experience. Here are more details about Moonfood and a glimpse of their menu:
Raw Starters

Zucchini Pasta: Spiralized zucchini noodles tossed in a vibrant sauce made from fresh tomatoes, herbs, and cold-pressed oils, topped with sprouts and seeds.
Veggie Sushi Rolls: Nori seaweed wraps filled with julienned vegetables, avocado, and various flavorful spreads, served with a soy-based dipping sauce.

Raw Main Courses

Rainbow Salad Bowl: A colourful and refreshing salad bowl featuring a mix of crisp vegetables, leafy greens, sprouts, and a tangy citrus dressing.
Raw Pad Thai: A raw twist on the classic Thai dish, made with julienned vegetables, kelp noodles, and a rich almond-based sauce, garnished with crushed peanuts and fresh herbs.

Raw Desserts

Chocolate Avocado Mousse: A velvety and indulgent mousse made from ripe avocados, raw cacao powder, and natural sweeteners, topped with a sprinkle of cacao nibs.
Raw Cheesecake: A creamy and luscious cheesecake made with a blend of soaked nuts, dates, and fruits, served with a fruit coulis and a nut crust.

Beverages

Freshly Pressed Juices: Moonfood offers a variety of cold-pressed juices made from a combination of fruits, vegetables, and superfoods, providing a boost of vitamins and nutrients.
Herbal Infusions: A selection of herbal teas and infusions, perfect for relaxing and complementing the raw dining experience.
Moonfood's dedication to raw and plant-based cuisine and its focus on organic and locally-sourced ingredients make it a haven for those seeking nourishing and wholesome vegan meals.
Moonfood specializes in uncooked dishes, emphasizing unprocessed and natural ingredients. They prioritize organic and locally-sourced produce to create healthy and nutritious vegan meals.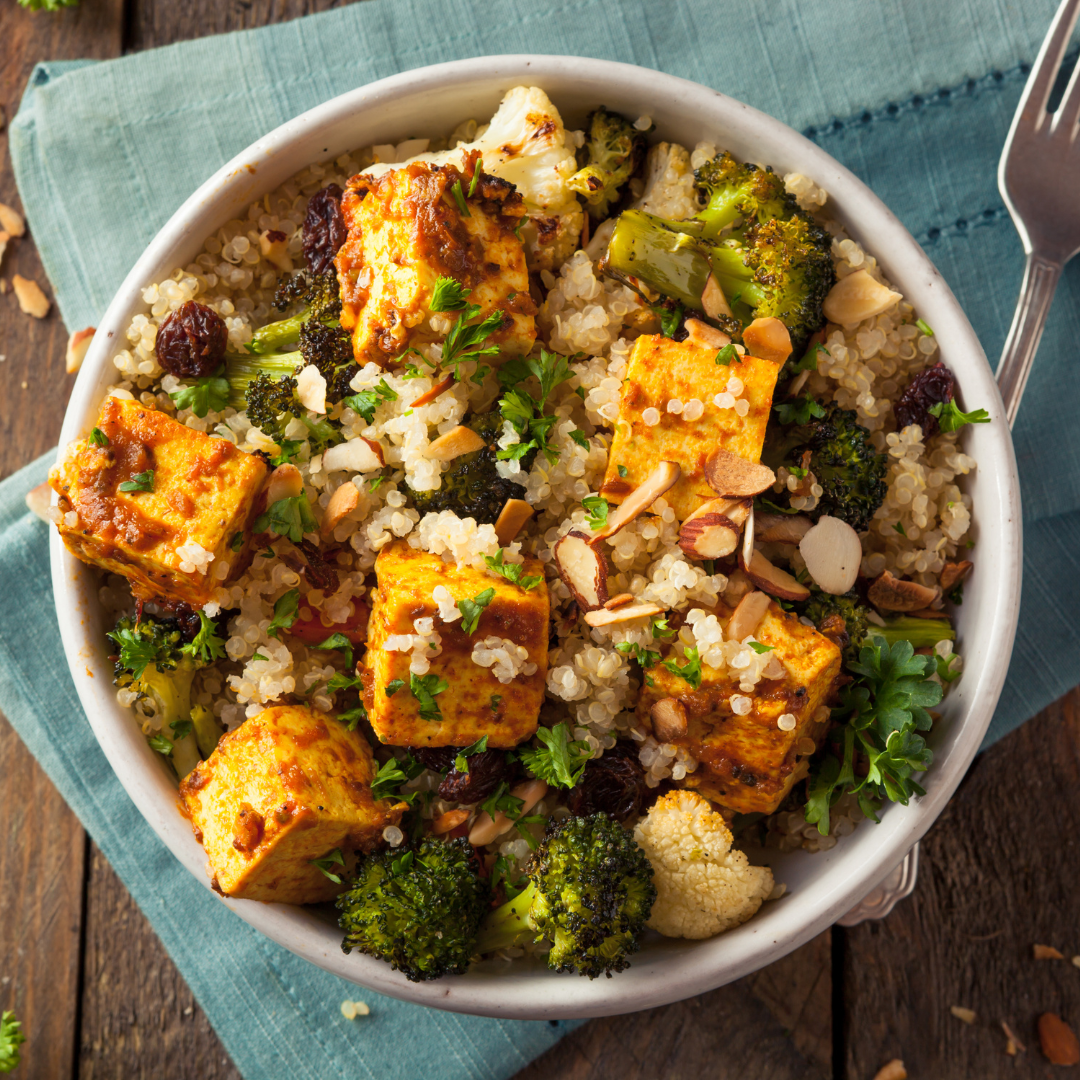 5. Lekker Gec
Lekker Gec is a cozy vegan café located in Antwerp, Belgium. It prides itself on offering a diverse menu of plant-based dishes, providing a delightful dining experience for vegans and non-vegans alike. Here are more details about Lekker Gec and a glimpse of their menu:
Sandwiches And Wraps

Falafel Wrap: A flavorful wrap filled with homemade falafel, fresh vegetables, and a zesty tahini sauce, served with crispy fries or a fresh salad.
Vegan Club Sandwich: Stacked high with layers of plant-based deli slices, avocado, lettuce, tomato, and vegan mayo, accompanied by coleslaw.

Burgers

Classic Beyond Burger: A juicy vegan burger patty made from Beyond Meat, served with all the classic fixings like lettuce, tomato, pickles, and a choice of sauces, alongside a portion of golden fries.
BBQ Jackfruit Burger: A mouthwatering burger featuring tender, smoky jackfruit in a tangy BBQ sauce, topped with crunchy slaw and served on a toasted bun.

Bowls

Buddha Bowl: A nourishing bowl filled with a colourful assortment of roasted vegetables, quinoa, avocado, and a creamy tahini dressing, providing a balanced and wholesome meal option.
Teriyaki Tofu Bowl: A flavorful combination of marinated tofu, stir-fried vegetables, and a delectable teriyaki sauce, served on rice or noodles.

Homemade Desserts

Vegan Chocolate Cake: A rich and decadent chocolate cake made without eggs or dairy, topped with a luscious chocolate ganache and served with a scoop of dairy-free ice cream.
Fruit Crumble: A warm and comforting dessert featuring a mix of seasonal fruits, topped with a crispy oat crumble and a drizzle of maple syrup.

Gluten-Free Options

Lekker Gec is committed to catering to various dietary preferences and offers gluten-free options, such as gluten-free bread for sandwiches, burgers, and gluten-free desserts.
Lekker Gec's cozy ambiance and diverse menu of comfort food with a vegan twist make it a popular spot for plant-based dining in Antwerp.
Whether you're craving a hearty sandwich, a flavorful burger, or a sweet treat, Lekker Gec has something to satisfy your taste buds while accommodating different dietary needs.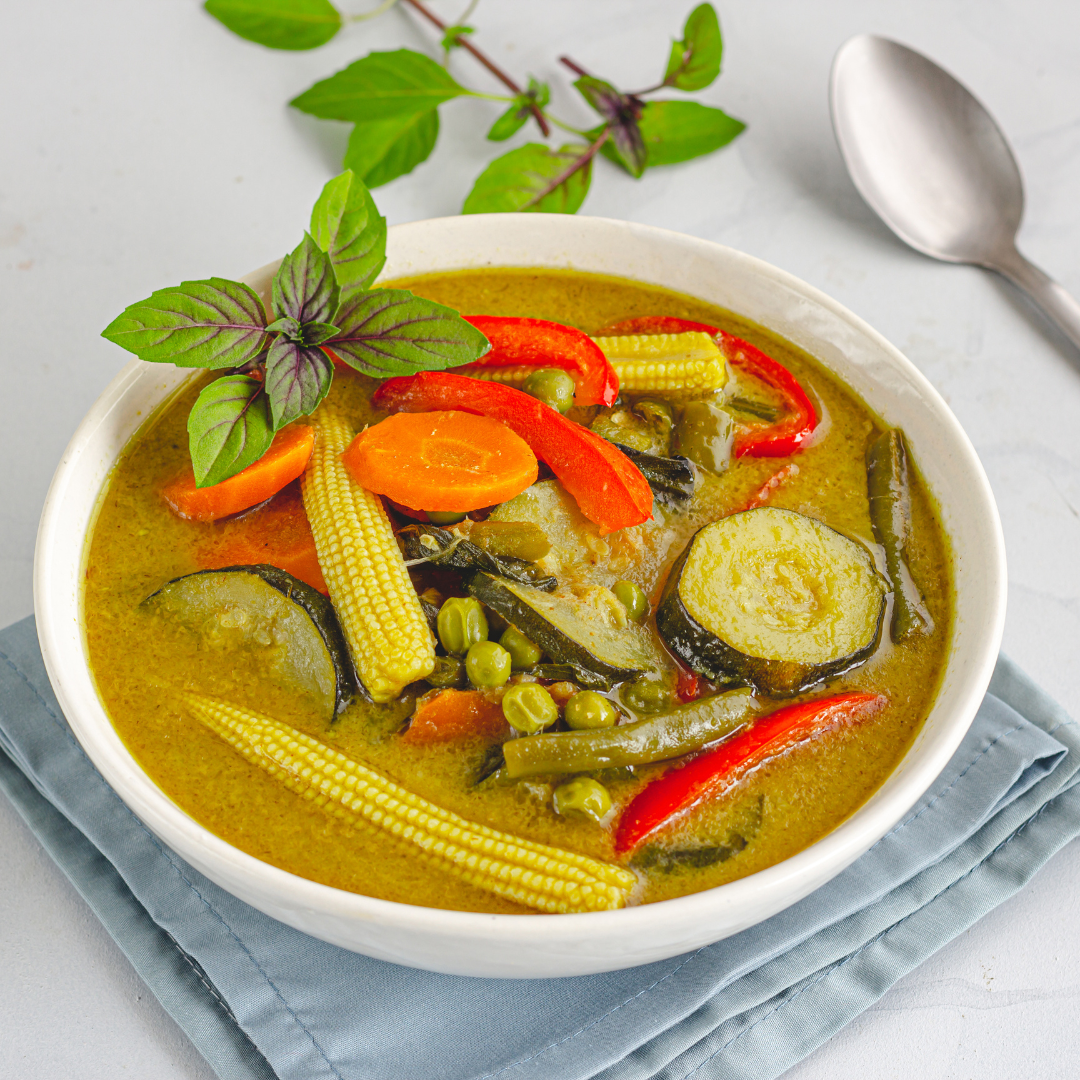 6. Avalon
Avalon, a well-established vegan restaurant in Brussels, has been a beloved destination for the plant-based community for over three decades.
With a menu that combines international flavours and a strong focus on sustainability, Avalon offers a unique dining experience. Here are more details about Avalon and a glimpse of their menu:
Starters

Lentil Soup: A hearty and comforting lentil soup with aromatic herbs and spices, served with crusty bread.
Falafel Plate: Crispy and flavorful falafel served with hummus, tabbouleh, and freshly baked pita bread.

Main Courses

Thai Green Curry: A fragrant and spicy green curry with fresh vegetables, tofu, and aromatic herbs, served with steamed rice.
Mediterranean Bowl: A colourful bowl featuring a mix of grilled vegetables, marinated olives, couscous, and a tangy tahini dressing.

Burgers And Sandwiches

Avalon Burger: A mouthwatering vegan burger made from a blend of plant-based proteins, served with lettuce, tomato, pickles, and a choice of toppings, accompanied by seasoned fries.
Grilled Vegetable Panini: A pressed panini filled with a medley of grilled vegetables, vegan cheese, and a flavorful spread, served with a side salad.

Desserts

Chocolate Mousse: Rich and velvety chocolate mousse made from high-quality dark chocolate, topped with fresh berries and a sprinkle of cocoa.
Vegan Cheesecake: A creamy and indulgent cheesecake made with a nutty crust and a luscious vegan cream cheese filling, available in various flavours.

Beverages

Avalon offers a selection of refreshing drinks, including freshly squeezed juices, herbal teas, and vegan-friendly wines to complement your meal.
Avalon's commitment to sustainability is evident in their sourcing of locally grown and organic ingredients, supporting local farmers and minimizing their environmental impact.
With their extensive menu of globally inspired vegan dishes, Avalon continues to be a popular choice for those seeking a diverse and sustainable plant-based dining experience in Brussels.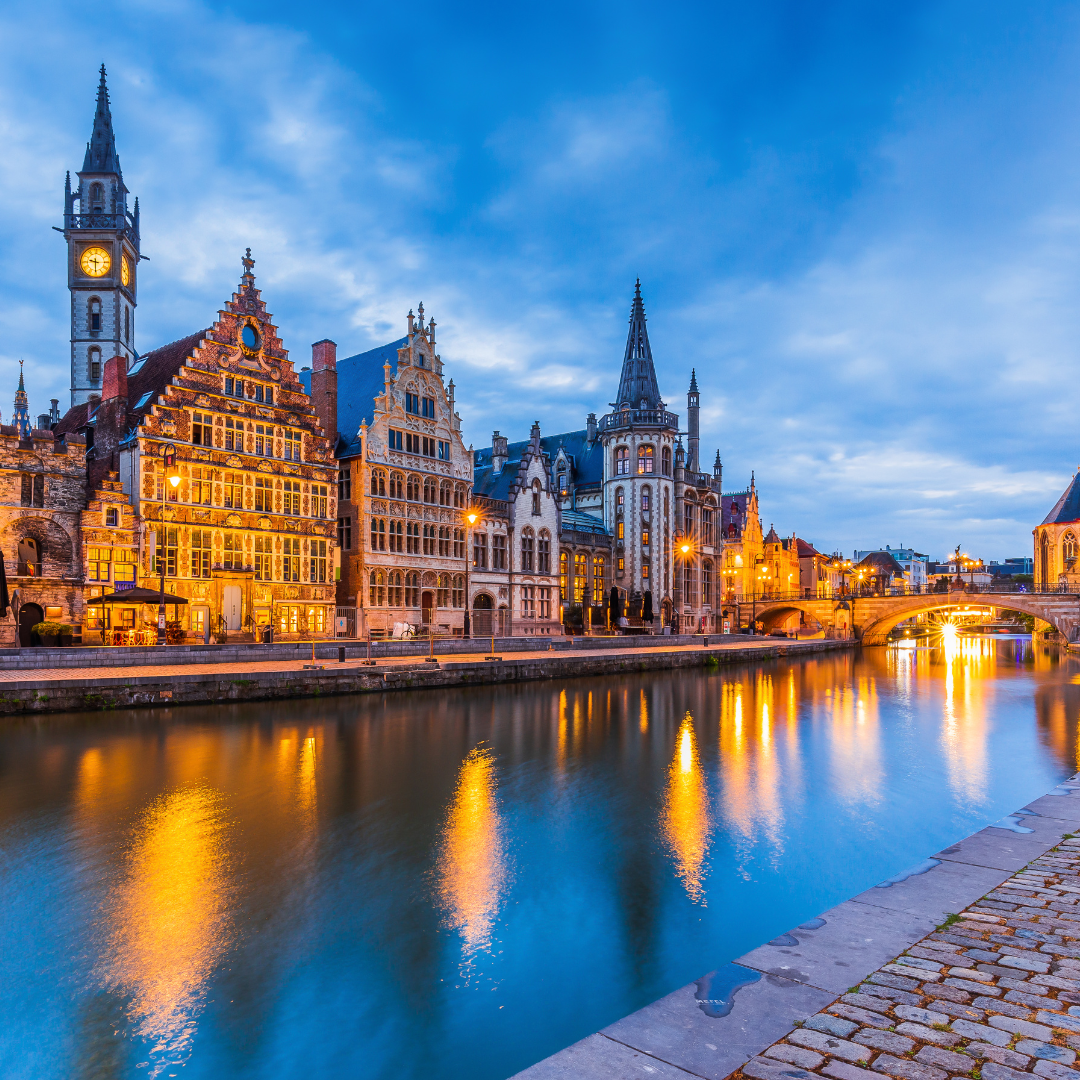 Conclusion
In conclusion, Belgium has a vibrant vegan eating scene with a range of eateries that offer services to people who eat only plants and those who want to learn more about vegan cuisine.
Every palate may be satisfied, from quaint eateries to excellent eating facilities. By supporting the best vegan restaurants in Belgium, you're treating yourself to exceptional meals and contributing to a more sustainable and compassionate food culture.
So, whether you're committed vegan or simply curious about plant-based cuisine, explore these culinary gems and discover the delightful flavours that await you.
Belgium's best vegan restaurants are ready to delight your journey toward a more mindful and delicious way of dining.
I trust you enjoyed this article about the Best Vegan Restaurants In Belgium. Please stay tuned for more blog posts to come shortly. Take care!
JeannetteZ
Your Opinion Is Important To Me
Ideas? Thoughts? Questions? I would love to hear from you. Please leave me your questions, experience, and remarks about this article on the Best Vegan Restaurants In Belgium in the comments section below. You can also reach me by email at Jeannette@LivingTheVeganLifestyle.org.
Disclosure
This post may contain affiliate links. I earn from qualifying purchases as an Amazon Associate and other affiliate programs. Read my full disclosure.
Here are links to some of my favourite articles:
Best Vegan Restaurants In Denmark
9 Most Popular Australian Vegan Recipes
Popular 8 Italian Vegan Recipes
5 Delicious Mexican Vegan Recipes For Your Kids