England Vegan Travel Guide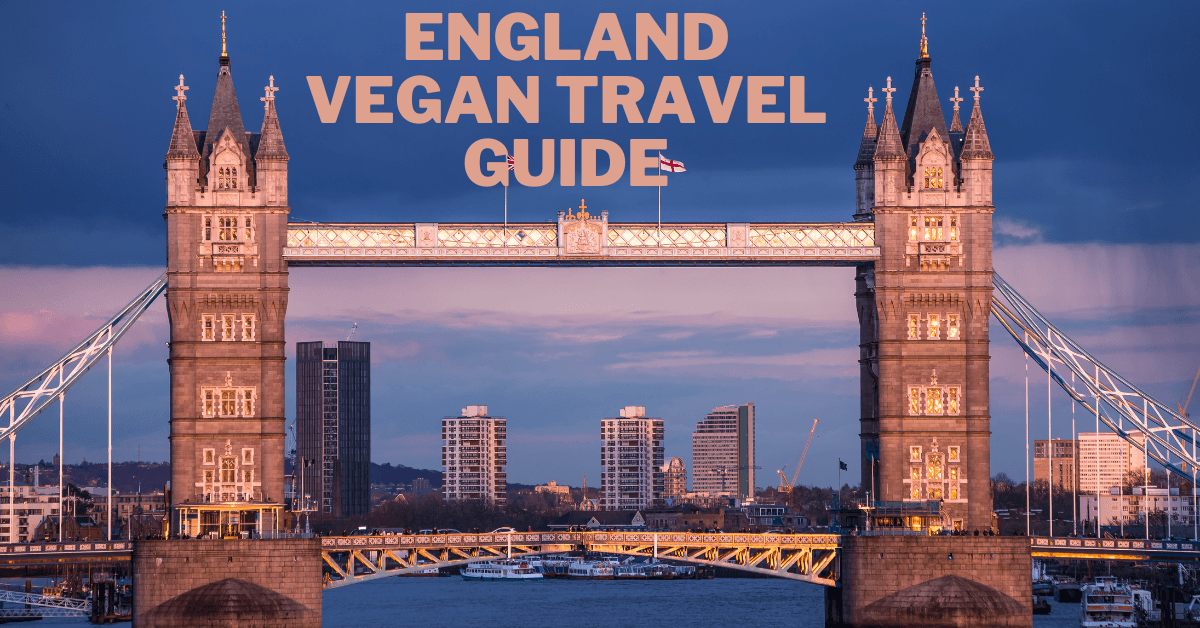 England Vegan Travel Guide
Welcome to our England Vegan Travel Guide! England is a diverse and vibrant country that offers many vegan-friendly experiences for travellers.
From bustling cities to picturesque countryside, England is a haven for vegans seeking delicious plant-based cuisine, eco-conscious accommodations, and vibrant vegan communities.
This guide will explore the vegan culture, history, vegan-friendly destinations, restaurants, accommodations, and events that make England an exciting and inclusive destination for vegans worldwide.
Whether you're a seasoned vegan traveller or new to the plant-based lifestyle, this guide will help you navigate the vegan scene in England and discover the best this beautiful country offers.
So pack your bags and get ready to embark on a vegan adventure through England!
Vegan Culture And History In England
England has a rich and evolving vegan culture that is deeply rooted in the country's history. The vegan movement in England can be traced back to the 19th century when the Vegetarian Society was founded in Manchester in 1847.
The society played a pivotal role in promoting vegetarianism and advocating for animal rights, laying the foundation for the later development of veganism.
In the early 20th century, Donald Watson, a British animal rights advocate, coined the term "vegan" and established the Vegan Society in 1944.
This marked a significant milestone in the vegan movement, with England becoming the birthplace of modern veganism as we know it today.
Over the years, veganism has gained momentum in England, with an increasing number of people embracing a plant-based lifestyle.
The demand for vegan products and services has led to a thriving vegan community and many vegan-friendly establishments nationwide.
England is home to numerous vegan festivals and events that celebrate plant-based living.
The annual Vegfest UK, held in London and other cities, attracts thousands of visitors and offers a vibrant showcase of vegan food, products, speakers, and entertainment.
The event serves as a platform for promoting veganism and fostering community engagement.
The vegan food scene in England has also flourished, with an impressive array of vegan restaurants, cafes, and food stalls scattered throughout the country.
From London's bustling streets to the charming towns of Brighton and Bristol, vegan travellers can indulge in a wide range of culinary delights, including traditional British dishes with a vegan twist, international cuisines, and innovative plant-based creations.
England is also home to several iconic vegan landmarks. The Loving Hut in Edgware, London, is considered the world's first vegan fast-food chain and serves various vegan dishes inspired by different cuisines.
Brixton Vegan Market in London is a vibrant hub for vegan street food where visitors can explore multiple plant-based options.
In recent years, major supermarket chains in England have expanded their vegan offerings, making it easier for vegans to find various plant-based products.
Veganism has become increasingly mainstream, with vegan options now available nationwide in many mainstream restaurants, cafes, and pubs.
The vegan movement in England continues to grow and positively impact the environment, animal welfare, and personal health.
The country's rich history, vibrant vegan culture, and commitment to sustainability make it an ideal destination for vegan travellers seeking to explore, indulge, and connect with like-minded individuals.
Whether you're strolling through the bustling streets of London, exploring the picturesque countryside, or immersing yourself in the vibrant vegan communities of Brighton and Manchester, England offers a wealth of experiences for vegan travellers.
So, prepare to embark on a journey through England and discover the thriving vegan culture that awaits you.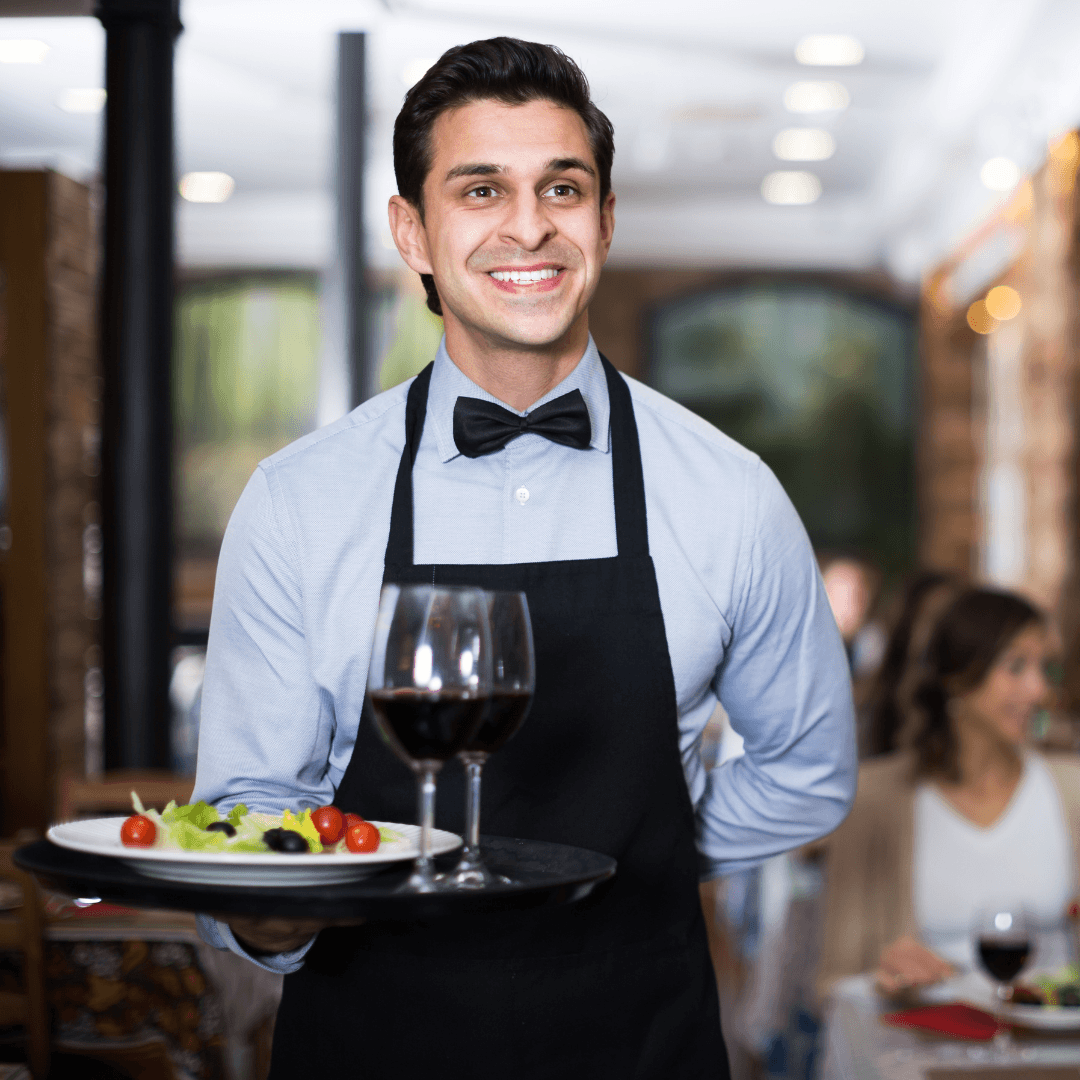 Vegan-Friendly Restaurants In England
England has many vegan-friendly restaurants catering to the growing demand for plant-based dining options.
From cosmopolitan cities to quaint countryside towns, vegan travellers can find an array of delicious and diverse culinary experiences across the country.
In London, vegan food enthusiasts can explore the vibrant food scene and discover a multitude of vegan-friendly eateries.
Mildreds, with multiple locations, offers a menu inspired by international cuisines, serving creative dishes such as Sri Lankan curry, smoked tofu burger, and chocolate orange torte.
The Gate, located in Hammersmith and Islington, specializes in gourmet vegetarian and vegan cuisine, showcasing innovative flavour combinations and elegant presentations.
For a taste of indulgence, Pharmacy in Notting Hill offers a menu of plant-based comfort food, including their famous "Earth Bowls" and a range of nourishing smoothies.
Brighton, a coastal city known for its progressive and inclusive atmosphere, will find abundant vegan-friendly options.
Food for Friends is a renowned vegetarian and vegan restaurant serving innovative and locally sourced dishes for over 35 years, offering signature vegan lasagna and Thai-style green curry.
Terre a Terre is another popular choice, with pan-fried tempeh and roasted cauliflower steak.
Manchester, a vibrant city in northern England, also boasts a thriving vegan food scene.
V-Rev Vegan Diner is a must-visit for those craving classic American comfort food, serving up vegan versions of burgers, hot dogs, and milkshakes.
Bundobust offers a unique blend of Indian street food and craft beer, with a menu that includes flavorful vegan dishes like bhajis, samosas, and dosas.
The Allotment is a top choice for a taste of plant-basing, offering an exquisite multi-course tasting menu featuring seasonal and locally sourced ingredients.
Visitors can find vegan-friendly options in picturesque towns and villages when heading to the countryside.
The Old Firehouse in Exeter, a cozy pub with a laid-back atmosphere, offers a dedicated vegan menu alongside its regular offerings.
It serves comforting dishes like jackfruit curry, vegan "fish" and chips. In York, El Piano serves delicious vegan and gluten-free dishes inspired by Mediterranean and Middle Eastern flavours, emphasizing fresh and organic ingredients.
These are just a few examples of the many vegan-friendly restaurants in England.
Whether you're exploring the bustling city streets or enjoying the tranquillity of the countryside, you'll find a wealth of options to satisfy your plant-based cravings and experience the diverse and evolving vegan food culture in England.
Traditional England Vegan Dishes
While England is often associated with traditional meat-based dishes, several classic dishes have been veganized or adapted to cater to plant-based diets.
These dishes offer a glimpse into the rich culinary history of England while providing vegan alternatives that are just as flavorful and satisfying.
One iconic English dish that has been veganized is the "Sunday Roast."
Traditionally consisting of roasted meat, Yorkshire pudding, roasted potatoes, and vegetables, vegan versions of this hearty meal often feature a plant-based roast made from seitan or tempeh, accompanied by fluffy vegan Yorkshire puddings, roasted root vegetables, and rich gravy made from vegetable stock.
Another popular English dish, "Fish and Chips," Is a vegan version of the traditional deep-fried fish. It's coated in a crispy batter made from flour and beer and served with thick-cut chips (fries fries fries) and mushy peas.
For a taste of traditional English breakfast, vegan versions are available. Instead of bacon and sausages, you'll find plant-based alternatives made from ingredients like tofu, seitan, or beans.
These breakfasts often include vegan black pudding, grilled tomatoes, mushrooms, hash browns, baked beans, and toast. It's a filling and satisfying way to start the day.
Shepherd's Pie, a comforting and hearty dish traditionally made with minced lamb or beef, can be veganized by replacing the meat with lentils, mushrooms, or textured vegetable protein (TVP).
The filling is seasoned with herbs and spices, topped with creamy mashed potatoes, and baked until golden and bubbly.
Finally, vegan versions of classic English treats like Apple Crumble and Sticky Toffee Pudding are widely available for dessert.
These desserts feature tender apples or date-infused sponge cake, a rich sauce or caramel, and vegan custard or dairy-free ice cream.
These veganized traditional English dishes are a testament to the creativity and adaptability of plant-based cuisine.
They allow vegans and those following a plant-based diet to enjoy the flavours and nostalgia of England's culinary heritage while embracing compassionate and sustainable choices.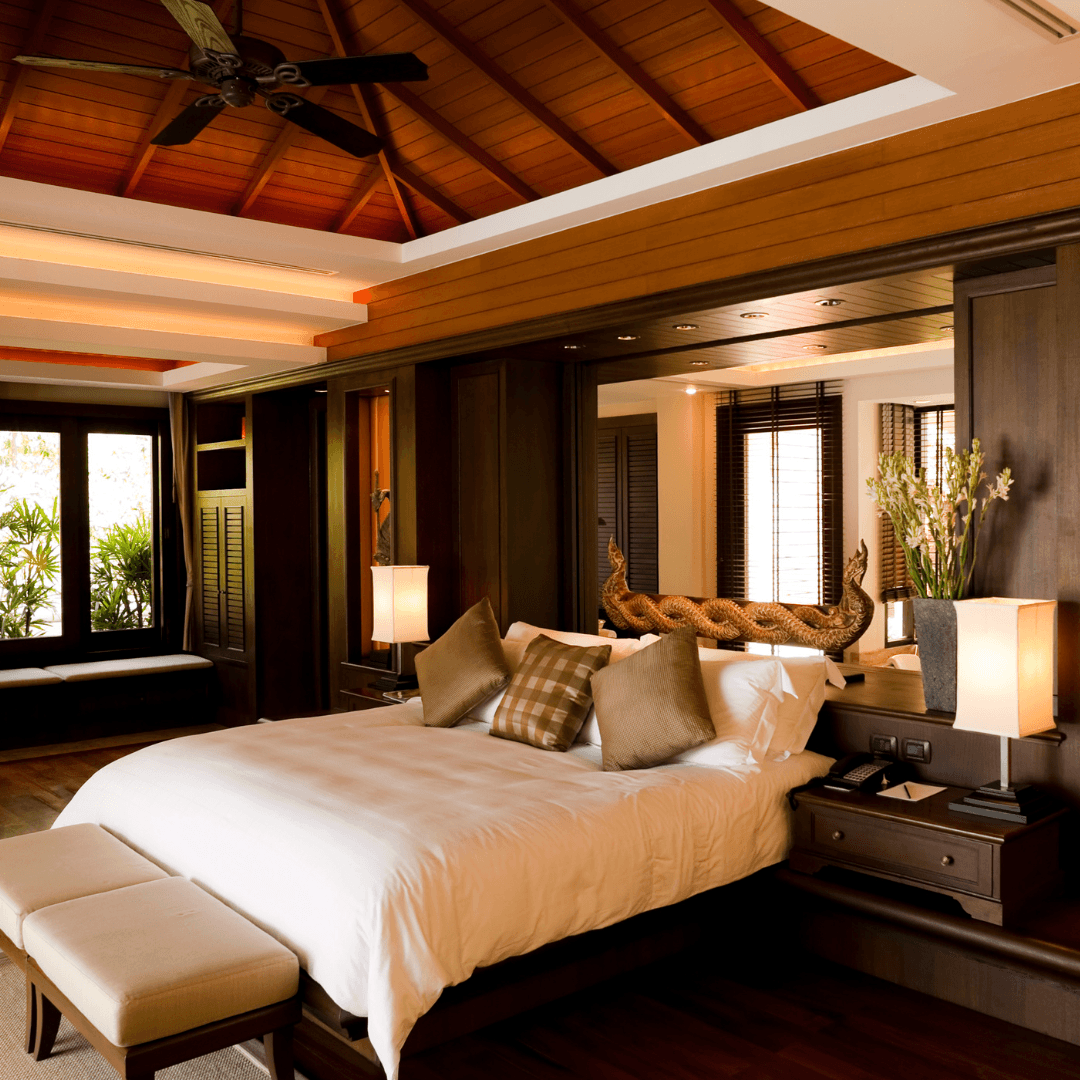 Vegan Accommodation Options In England
England offers a range of vegan-friendly accommodations, ensuring that vegan travellers can find comfortable places to stay that cater to their dietary preferences.
These accommodations go beyond just providing vegan food options and often prioritize sustainability, ethical practices, and eco-friendly amenities.
Here are some vegan-friendly accommodation options in England:
1. Vegan Hotels And B&Bs
Several hotels and bed and breakfast establishments across England specifically cater to vegan guests.
These accommodations offer exclusively vegan menus, ensuring that every meal is plant-based.
Additionally, they may provide vegan toiletries, cruelty-free bedding, and other sustainable amenities.
2. Vegan-Friendly Hotels
Many hotels in England now embrace veganism and offer vegan-friendly menu options.
They understand the importance of catering to diverse dietary needs and preferences, including vegan guests.
These hotels may offer dedicated vegan menu sections, vegan breakfast options, and plant-based alternatives for other meals.
3. Eco-Retreats And Eco-Friendly Accommodations
England has various eco-retreats and eco-friendly accommodations that align with vegan values.
These accommodations often have sustainable practices, such as using renewable energy sources, promoting recycling and waste reduction, and supporting local organic farms.
They may also have vegan-friendly dining options and amenities that prioritize environmental sustainability.
4. Self-Catering Accommodations
Another great option for vegan travellers in England is to stay in self-catering accommodations such as holiday cottages or apartments.
These accommodations provide fully equipped kitchens, allowing guests to prepare vegan meals using local, fresh ingredients.
This allows vegan travellers to cook their favorite plant-based dishes and explore local markets and grocery stores for vegan products.
5. Vegan-Friendly Hostels
England has numerous vegan-friendly hostels that accommodate travellers on a budget.
These hostels may have communal kitchens where guests can prepare vegan meals and provide information about nearby vegan-friendly restaurants and shops.
They are a great option for vegan backpackers or those seeking a more social and affordable accommodation experience.
6. Vegan Retreat Centers
England has various retreat centers focusing on wellness, mindfulness, and vegan living. These centers offer accommodations, yoga classes, meditation, and vegan cooking workshops.
They provide a peaceful and nurturing environment for vegan travellers seeking relaxation and self-care.
7. Vegan-Friendly Farm Stays
For a unique experience, consider staying at a vegan-friendly farm stay in England.
These accommodations allow guests to connect with nature, interact with rescued animals, and learn about sustainable farming practices.
They often provide vegan breakfast options and may offer farm-to-table dining experiences using organic and locally sourced ingredients.
8. Vegan Campsites
England has vegan-friendly campsites where you can pitch your tent or park your camper van if you enjoy outdoor adventures and camping.
These campsites provide vegan cooking facilities; some even offer vegan food options at on-site cafes or restaurants.
It's an excellent way to immerse yourself in nature while maintaining your vegan lifestyle.
9. Vegan Bed And Breakfasts
Along with vegan hotels, vegan bed and breakfast establishments in England offer comfortable and cozy accommodations with a vegan twist.
These B&Bs serve delicious vegan breakfasts featuring plant-based alternatives to traditional morning favourites like vegan sausages, scrambled tofu, and dairy-free pastries.
10. Vegan-Friendly Airbnb
Airbnb is another platform for finding vegan-friendly accommodations in England.
Many hosts understand and cater to vegan guests by providing plant-based breakfast options, vegan cooking equipment, and local vegan restaurant recommendations.
Search for "vegan" or "vegan-friendly" in the amenities or property descriptions to find suitable alternatives.
When searching for vegan-friendly accommodations in England, checking online platforms specializing in eco-friendly or vegan travel is recommended.
These platforms often provide detailed information about vegan amenities, sustainability practices, and guest reviews to help vegan travellers make informed choices.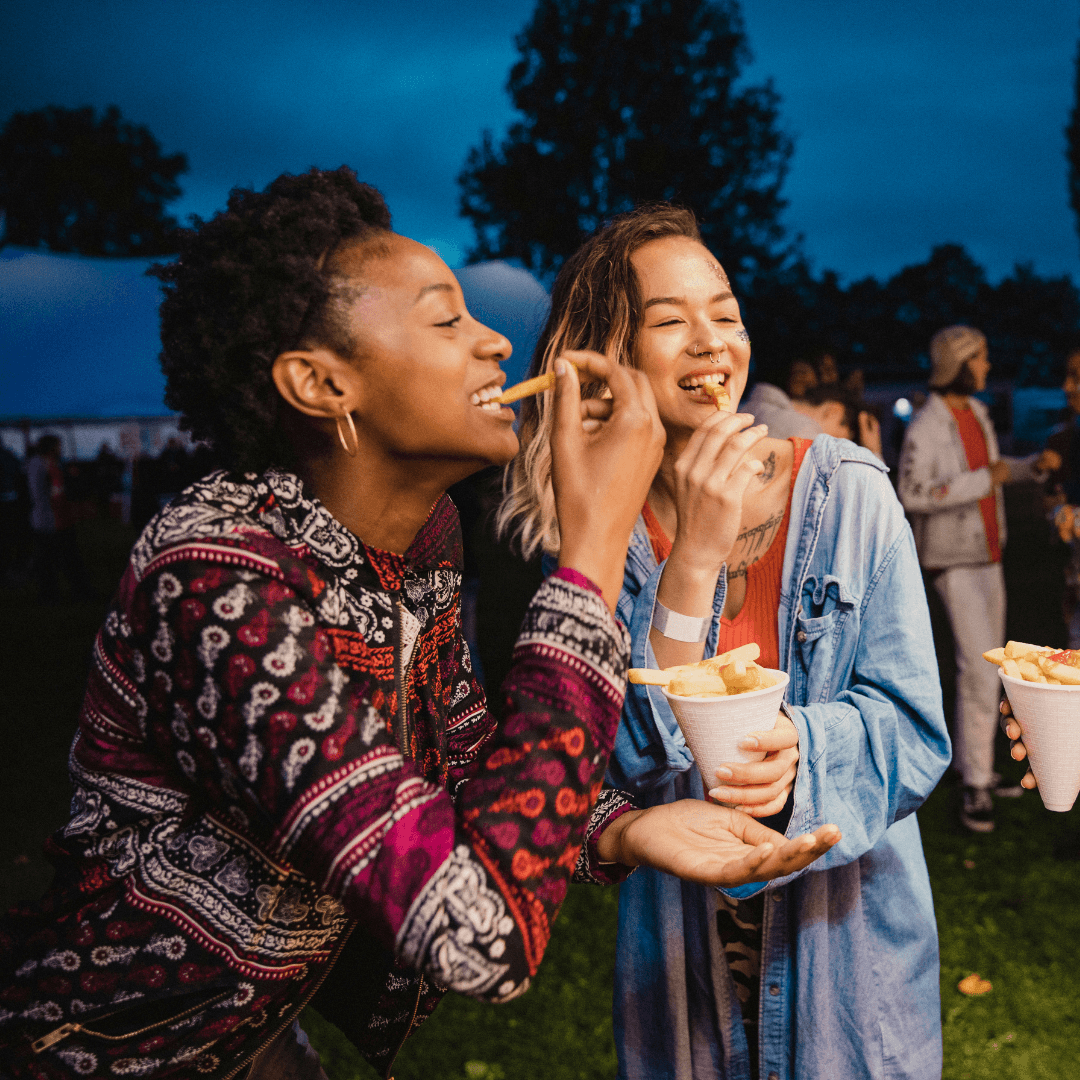 Vegan Events And Festivals In England
VegfestUK is one of the largest vegan festivals in the country. It occurs in various cities across England, including London, Brighton, and Bristol.
The festival features multiple vegan food stalls, exhibitors, cooking demonstrations, guest speakers, live music, and entertainment.
It's a great opportunity to explore the vibrant vegan scene, discover new products, and engage with like-minded individuals.
Held in different locations throughout London, the London Vegan Market is a bustling marketplace showcasing a diverse range of vegan vendors.
Visitors can enjoy a wide selection of delicious vegan food, browse cruelty-free products, and shop for clothing, accessories, and cosmetics.
The market often hosts live music performances, workshops, and talks by prominent figures in the vegan community.
Plant Based Live is a two-day event in London and features an array of plant-based food exhibitors, cooking demonstrations, workshops, and talks.
Attendees can sample and purchase various vegan products, learn about sustainable living, and gain insights into a plant-based lifestyle's health and environmental benefits.
As one of the most vegan-friendly cities in the UK, Brighton hosts an annual Vegan Festival that attracts visitors from all over the country.
The festival offers vegan food stalls, ethical and sustainable products, and talks and presentations on veganism, animal rights, and environmental issues.
Additionally, there are live music performances, cookery demos, and interactive workshops.
VeggieWorld is an international vegan trade fair in various cities worldwide, including London.
It showcases multiple vegan products, from food and beverages to clothing, cosmetics, and household goods.
Visitors can explore the latest vegan trends, discover new brands, and attend lectures and workshops by renowned experts in the field.
This annual festival in Manchester features various vegan food vendors, exhibitors, and workshops.
Attendees can enjoy delicious plant-based meals, discover cruelty-free products, and participate in informative talks and cooking demonstrations.
Held in Birmingham, this festival showcases a variety of vegan food stalls, ethical fashion brands, sustainable products, and interactive workshops.
Vegan Camp-Out is an annual camping event that brings vegans from all over the UK. It offers a weekend of camping, live music, inspiring talks, and activities in a friendly and inclusive environment.
Attendees can enjoy delicious vegan food, attend workshops, and connect with like-minded individuals.
Bristol Vegfest is a popular vegan festival held in Bristol that celebrates all aspects of veganism. It features various vegan food vendors, ethical fashion brands, and eco-friendly products.
The festival also includes live music, engaging speakers, and activities for the whole family.
The Sheffield Vegan Festival is a one-day event that showcases a diverse range of vegan food stalls, local vegan businesses, and informative talks.
Attendees can sample delicious vegan treats, shop for cruelty-free products, and gain insights into the benefits of a plant-based lifestyle.
These events and festivals offer a vibrant and dynamic platform for the vegan community in England.
They provide an opportunity to connect with like-minded individuals, discover new vegan products and businesses, and learn more about veganism's ethical, environmental, and health aspects.
Whether you're a seasoned vegan or curious about plant-based living, these events are a great way to immerse yourself in vegan culture and experience the thriving vegan scene in England.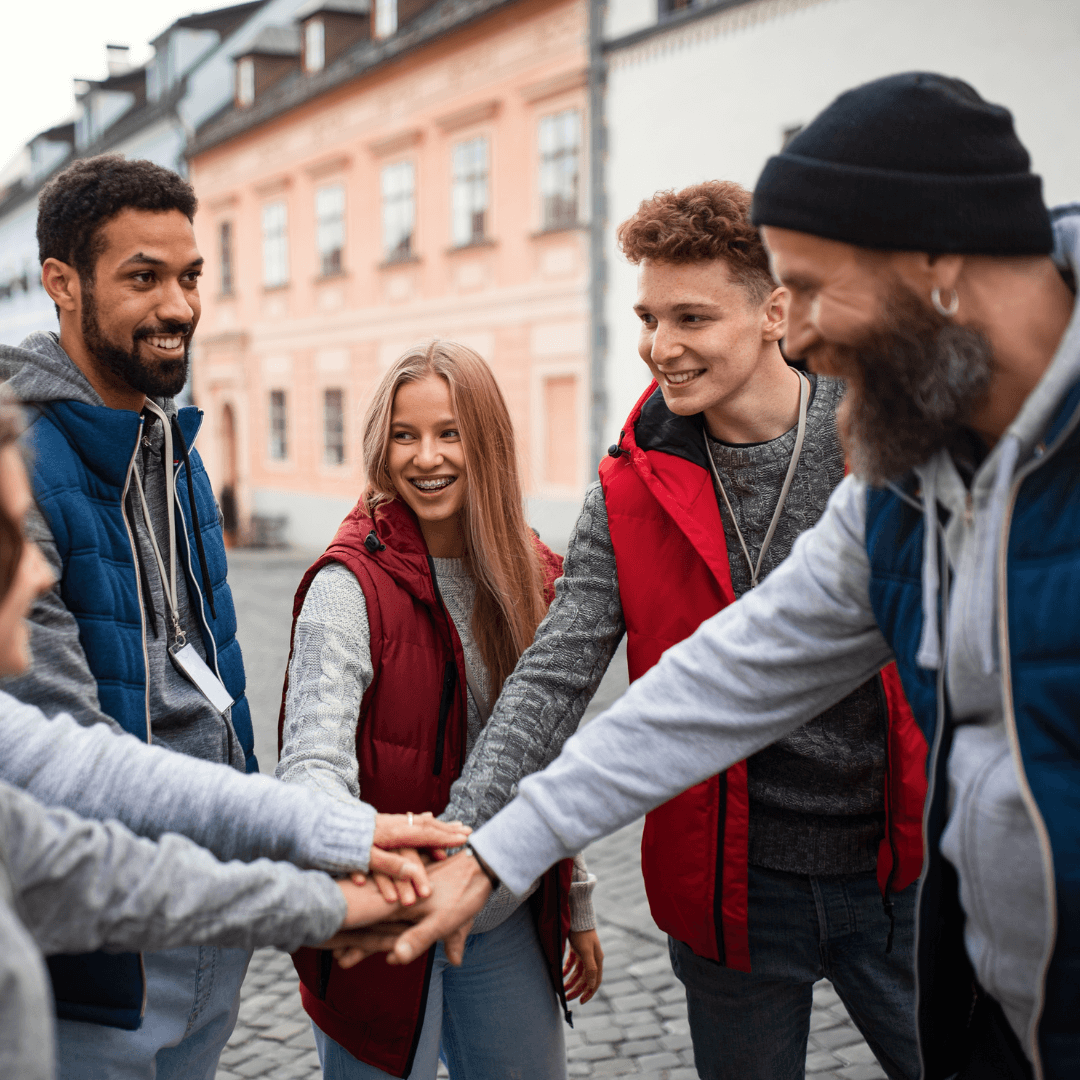 Local Vegan Community In England
The local vegan community in England is vibrant and diverse, with numerous groups, organizations, and individuals dedicated to promoting and supporting veganism.
Across various cities in England, regular vegan meetup groups organize social gatherings, potlucks, and outings.
These events provide opportunities to connect with other vegans, share experiences, and build friendships within the community.
Several support networks and online communities are specifically tailored to vegans in England.
These platforms offer a space for vegans to seek advice, share resources, and discuss various aspects of veganism, such as recipes, activism, and ethical concerns.
England has a strong vegan activist community, with individuals and organizations actively working to raise awareness about animal rights and promote veganism.
Activist groups often organize protests, demonstrations, and outreach events to advocate for a cruelty-free lifestyle and educate the public about the benefits of veganism.
The local vegan community in England is inclusive, supportive, and constantly growing.
Whether through meetups, activism, online platforms, or events, there are numerous opportunities to connect with like-minded individuals, learn from one another, and contribute to the overall growth of the vegan movement in England.
Conclusion
In conclusion, England is a fantastic destination for vegan travellers. With its rich vegan culture, diverse vegan-friendly restaurants, traditional vegan dishes, and thriving local vegan community, England offers a welcoming and inclusive environment for those following a plant-based lifestyle.
England offers a rich and exciting vegan travel experience. With its vegan-friendly restaurants, traditional vegan dishes, accommodation options, and thriving vegan community, England is a must-visit destination for those seeking a vegan-friendly adventure.
Embrace the diverse and flavorful vegan offerings, connect with the local community, and enjoy all England offers for vegans.
I trust you enjoyed this article about the England Vegan Travel Guide. Please stay tuned for more blog posts to come shortly. Take care!
JeannetteZ
Your Opinion Is Important To Me
Ideas? Thoughts? Questions? I would love to hear from you. Please leave me your questions, experience, and remarks about this article on the England Vegan Travel Guide in the comments section below. You can also reach me by email at Jeannette@LivingTheVeganLifestyle.org.
Disclosure
This post may contain affiliate links. I earn from qualifying purchases as an Amazon Associate and other affiliate programs. Please read my full disclosure.
Here are links to some of my favourite articles:
12 Best Vegan Restaurants In England
Best Vegan Restaurants In Belgium
Best Vegan Restaurants In Denmark
9 Most Popular Australian Vegan Recipes
Popular 8 Italian Vegan Recipes