The Best Vegan Shoes
The worldwide leather business employs the products of nearly a billion animals each year to make fashion items. Leather items are usually made using low-cost labour, resulting in more waste and a larger carbon impact.
This, however, does not have to be the case. Several shoe companies are either completely cruelty-free or provide vegan choices.
While making inexpensive, attractive, and comfortable vegan shoes for every occasion, these firms are limiting their environmental effect, establishing fair-wage employment, and exploring sustainable alternatives.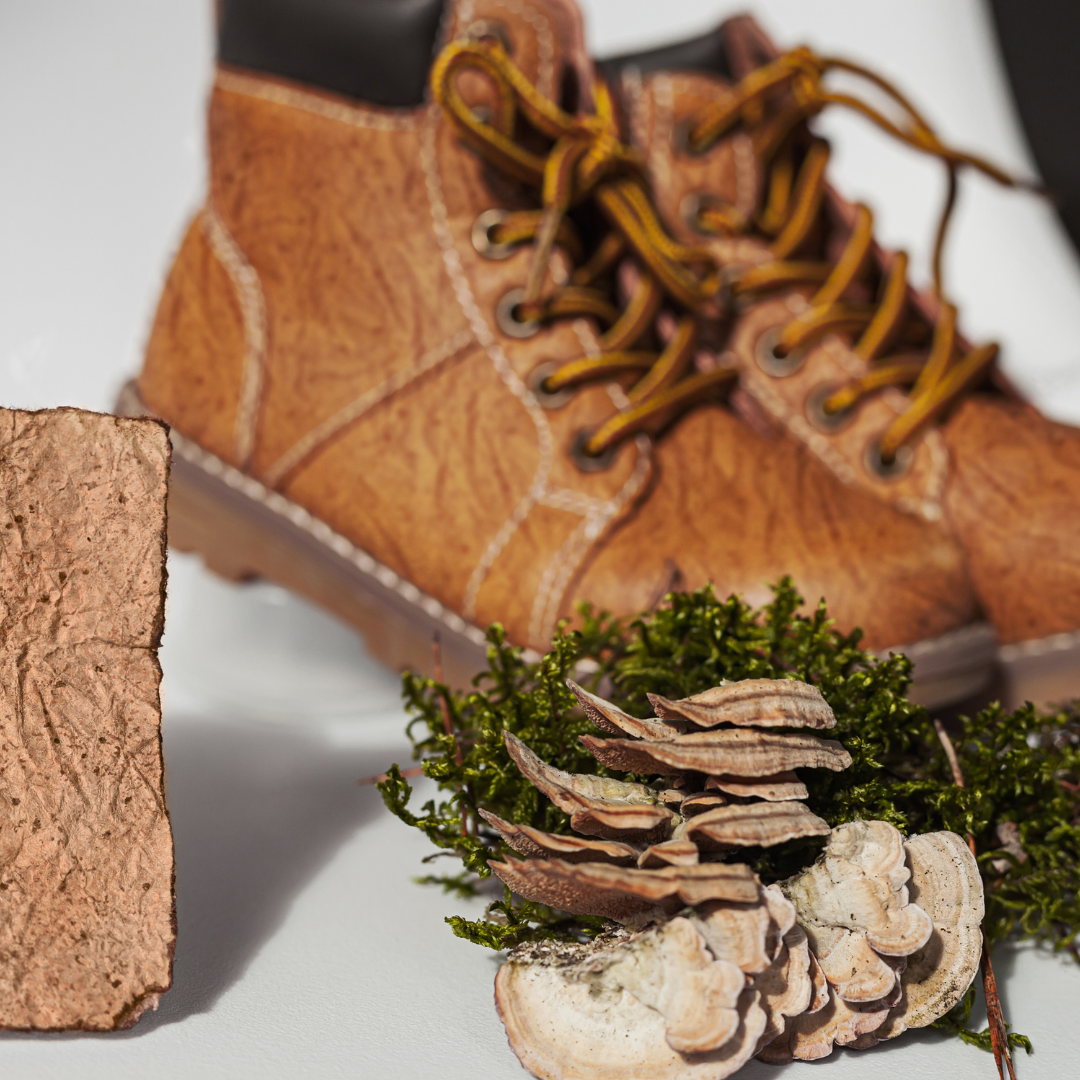 What Are Vegan Shoes Made Of?
Synthetic textiles, such as polyurethane, a plastic linked to a cotton base, are often used in vegan shoes. Animal-free resin is often used instead of leather soles, with insoles made from recyclable materials such as cardboard.
On the other hand, many companies have chosen more fascinating materials to emulate the appearance and feel of leather, such as plant-based substitutes made from pineapple, apples, and other agricultural waste, albeit the trade-off, is that plant leathers take more water to grow.
Why Aren't All Shoes Vegan?
Most shoes have at least some leather components, and the fashion sector exerts the greatest demand on animal resources for leather. Leather, coated leather, and suede are still the industry standard for trainers or brogues.
Even if you find a shoe devoid of leather, lesser components like the glues that hold your shoes together may be animal-derived in certain situations.
Look for certifications like the PETA-Approved Vegan emblem if you're seeking a 100% plant-based sneaker.
Following is a list of vegan shoe companies that produce sustainable cruelty-free vegan shoes.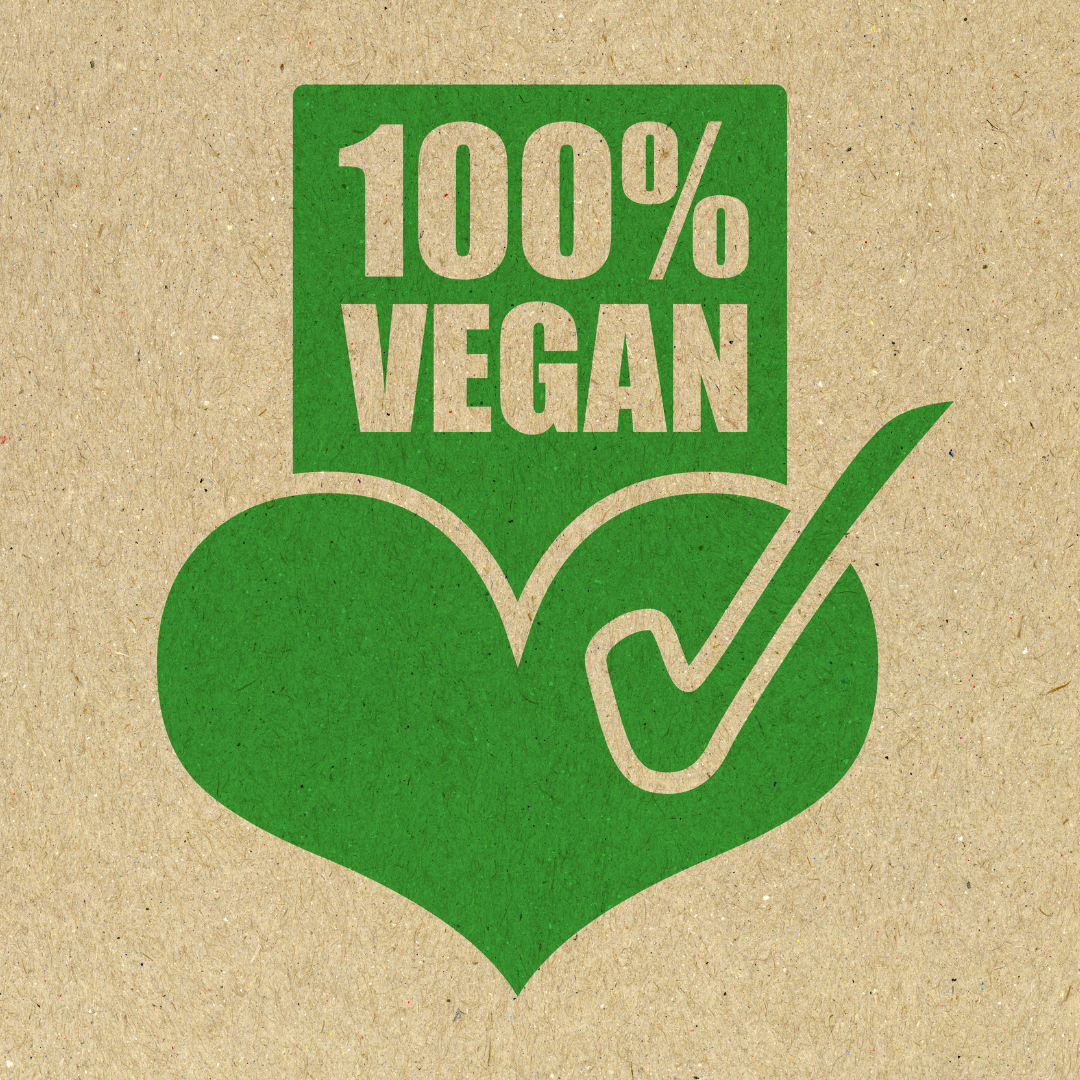 The Best Vegan Shoe Companies
1. Beyond Skin, London
Vegan shoes from Beyond Skin vary from daily slippers to elegant heels for a night out. Beyond Skin is also free of sweatshops and child labour, with eco-friendly and sustainable manufacturing procedures centred in Spain.
Patterned shoes and sandals are our favourites for a burst of colour. In our opinion, they're well worth the money!
Beyond Skin was founded in 2001 to provide high-end vegan leather footwear that is both sustainable and fashionable.
The items are created in England and produced in Spain using eco-friendly materials, including vegan and imitation leather with vegetable polymer covering.
The insoles are created from locally available eco-friendly materials such as post-consumer cardboard, PU plastic, and recycled rubber resin.
They feature a wide range of shoes, including trainers, antique boots, and wedding shoes. Hollywood A-listers like Natalie Portman and Anne Hathaway are among the brand's customers.
Elle, W Magazine, British, American Vogue, and Marie Claire covered the company's items. Beyond Skin has received several honours, including The Observer Ethical Award, Grazia Award, PETA, RSPCA, and Drapers.
2. Matt & Nat, Montreal, Canada
Matt & Nat is a vegan shoe company that uses synthetic leathers manufactured from recycled windshield glass resin, recycled plastic bottles, and cork to create beautiful, thoughtful shoes. The result is a pair of cruelty-free shoes that will last for years.
Vegan shoes come in various styles, from comfortable daily heels to vegan sneakers that can be worn everywhere. Matt and Nat's dedication to open and honest business methods is admirable.
3. Ethletic, Germany
Ethletic, based in Germany with locations in Pakistan, India, and Sri Lanka, is dedicated to providing fair and safe working conditions for all employees while manufacturing comfortable vegan shoes.
A percentage of every pair sold goes to the factory's Workers Welfare Society. Ethletic provides collections ranging from dusty rose slip-on to skater sneakers for the teens in your life.
Ethletic, a vegan and sustainable vegan leather shoe business established in Germany, offers a broad range of shoe designs, from trainers to sandals and skater shoes.
The firm began with the manufacture of soccer balls in 1998, and in 2004, it released its first Athletic shoe, which was also the world's first sneaker to acquire the Fairtrade mark of approval for its use of fair trade organic cotton.
PETA-approved vegan footwear is made with eco-friendly ingredients, including natural rubber obtained from FSC-certified plantations and latex milk as adhesives.
In 2016, they were also honoured in Berlin with the Fairtrade Award in the Manufacturer category.
The brand's manufacturing facilities are located in Pakistan, Sri Lanka, and India, employing ethical and fair-trade procedures while employing locally sourced certified materials.
4. Rothy's, San Francisco
Rothy's is a firm believer in doing things better. These eco-friendly sneakers use recycled plastic, natural rubber, and algae-based foam to create the smallest carbon footprint possible.
They're also entirely machine washable! Rothy's has set a goal of being zero-waste by 2022, exemplifying what it means to be cruelty- and waste-free.
5. Bhava, New York City
Bhava's mission is to make mindfully designed shoes from organic and ecological materials, including vegan leather, cork, and organic cotton.
Its range of sturdy vegan shoes, based in NYC, acknowledges the necessity of comfortable shoes for the contemporary lady on the run.
It can survive even the longest of days. We love heels and sandals because of their distinct designs and timeless hues. Beautiful, conscious footwear that isn't cruel? Please, yes!
6. Ahimsa, Brazil
Ahimsa, the world's first 100% vegan shoe manufacturer, believes in producing shoes sustainably that respect all forms of life.
The shoes are exquisitely crafted and come in deep, rich hues like espresso and cognac. "Handmade with love, in Brazil" is written on every pair of its shoes—what more could you ask for?
7. Keep, Los Angeles
Keep might be described as "vegan shoes with personality" if we sum it up in a few words. Keep's range of low, mid, and high-top shoes are delicately created utilizing sustainable processes by craftsmen from Guatemala, Japan, and North America.
Keep's simple lines and vibrant patterns are adored by everyone from Complex to Refinery29, and we couldn't agree more.
The ever-increasing influence of fashion footprints on our environment has prompted the development of eco-friendly fashion staples made from environmentally friendly materials and employing sustainable technologies.
Putting the environment first is no longer an afterthought, as several manufacturers devote their hearts and souls to providing leather-free and eco-friendly alternatives, particularly in the footwear.
Given the dangers of the leather business, which uses a lot of energy and harmful chemicals in the production process, resulting in tannery effluents as by-products, one of the world's major causes of soil and water pollution, it's about time to stop using leather.
8. Cariuma, Singapore
Brazilian-born Cariuma uses ethical manufacturing, recyclable packaging, and natural materials to make each pair of its vegan shoes, with a forestry initiative in its name and creating shoes with as low a carbon imprint as possible.
We've picked the OCA Low trainer, especially the Pantone collaboration pair in "blueprint" blue, to demonstrate.
These Cariuma shoes have nothing to hide, thanks to natural rubber, a vegan insole, recycled plastics, and organic cotton.
When you buy a pair of Cariuma shoes, the brand plants two trees in the Brazilian rainforest to help preserve them — evidence that you can look beautiful and do good simultaneously.
9. Alfredo Pferi, London
Alfredo Pferi's eponymous luxury brand, founded in London by the former head designer of Jimmy Choo, creates 100% vegan shoes, sandals, mules, and boots with exceptional workmanship. From manufacturing to packing shoes, great care is taken to minimize the environmental effect.
The shoes are created in Parabiago, Milan, by a team of craftsmen utilizing vegan materials such as BIOVEG-certified Bio Vegan Nappa and vegan suede.
The shoes are created using techniques that utilize 44% less energy and provide a 13% lower carbon footprint.
The insoles of all the shoes are constructed of cellulose certified by the Forest Stewardship Council (FSC®) and recycled ABS.
The shoes are packaged in an FSC®-certified recycled cardboard box, meticulously wrapped in recycled tissue paper, and accompanied by an organic cotton dust bag.
The vegan footwear brand was also named "Launch of the Year" at the Footwear News Achievement Awards (2020), known as the shoe industry's Oscars.
10. Aera, New York
Aera is a New York-based luxury vegan shoe business founded by Tina Bhojwani and Jean-Michel Cazabat that focuses on the "110 percent offset" principle to address the environmental impact while also helping our earth heal.
Since its inception in 2018, skilled craftsmen have handcrafted the brand's vegan shoes in Veneto (Italy).
The vegan shoe manufacturer was able to plant 2,000 trees in the Mississippi Alluvial Valley and restore 622,000 gallons of water in dry streams and rivers in the United States using substantial carbon and water offset technology.
SCS Global Services, which supervises and assesses the company's effects from manufacturing to packing, has certified the vegan shoe brand as carbon-negative.
The vegan shoes come in a box with tissue paper created from post-consumer recycled and organic waste and a certified cotton dust bag.
In addition, they were awarded the Butterfly Mark by Positive Luxury for their demonstrable effect and long-term efforts.
11. Senso, India
Since its beginning in 2012, Senso, the creator of India's first cruelty-free shoes, has offered a selection of trendy and modern vegan footwear.
The vegan shoe business, based in Mumbai, was created to make people aware of their fashion impact and provide them with a far better alternative to leather.
Senso is PETA-approved and has earned the PETA award for "Vegan Men's Formal Shoes." They specialize in men's and women's formal and casual footwear, as well as belts, wallets, and buckles.
12. Stella McCartney, Paris
The premium fashion label has been devoted to putting the environment first since its start in 2001.
McCartney is a lifelong vegetarian and animal rights activist who has been outspoken about her opposition to using leather, fur, and other animal-derived items.
The company created headlines when it teamed up with Adidas to create "Stella Stan Smith" shoes that are 100 percent cruelty-free, sustainable, and vegan.
To reduce greenhouse gas emissions, the designer's premium vegan footwear collection incorporates vegetarian leather, regenerated nylon, and organic cotton.
The brand is free of PVC, fur, and animal testing and attempts to utilize solvents and dyes that are cruelty- and leather-free.
For its use of sustainable goods and processes, the brand received the Ground Breaker Award at the Green Carpet Fashion Awards in Milan in 2019.
13. Yatay, Italy
Yatay is one of the most sought-after cruelty-free and vegan shoe businesses and is PETA-approved.
They created the world's first bio-sneaker. In addition to utilizing other ecological techniques, the firm plants a tree for every pair of shoes sold.
The vegan leather shoes are constructed from sustainable resources like cereal and wood, with soft viscose linings and recycled rubber tyre bottoms.
They're also allowed by the US Food and Drug Administration the use organic components that have a minimal environmental effect.
All of the goods are made in the Marche area of Italy using materials acquired locally. Customers may recycle and dispose of their old Yatay shoes in a sustainable manner.
14. Achilles' Heel, Mumbai
Achilles' Heel, a vegan-friendly footwear business based in Mumbai, creates unique pairs for vegans.
Nirali Ruparel created the company in 2012 to provide men with customized vegan footwear in a range of designs, colours, materials, and forms.
Customers may pick between vegan pleather or hide leather to create totally individualized and distinctive footwear designs, which are supplied locally from eco-friendly tanneries.
Customers may choose to construct the shoe mould, design the complete shoe, or just choose the finest pair from their shoe collections, and each pair is manufactured with outstanding workmanship.
15. Indosole, Bali, Indonesia
Indosole was founded by Kyle Parsons as a result of a pair of sandals constructed from motorbike tyres that he purchased during a vacation to Bali.
Jennifer Gregory met Kyle Parsons at the brand's main shop in Bali and introduced Indosole to Singapore.
Indosole is an all-terrain footwear company offering goods that are vegan, sustainably created, and constructed of natural rubber with Enviro Fibre straps.
They exclusively use natural colours and have been able to divert 80,000 tyres from landfills thus far.
16. Kibo, Hong Kong
Kibo is a Japanese word that means "hope" in English. The vegan footwear firm has set the path for ethical and ecological manufacturing by repurposing wasted materials.
Simon and Natalie established Kibo to lessen the environmental effect of trash, drawing inspiration from his family's footwear manufacturing company.
They also provide a share of the proceeds from each pair sold to victims of human trafficking.
The vegan shoe business uses a sustainable manufacturing technique that recycles 95 percent water to create footwear from discarded leather scraps and repurposed plastic.
To make them comfy, anti-odour, and anti-bacterial, the insoles are created from natural-based materials such as Plant-based TencelTM.
Customers in Singapore may also use the Try Before You Buy option, which allows them to have their purchases delivered to their homes and pay only after trying them on and retaining them.
The climate catastrophe is all around us, from Greta Thunberg's globally televised speeches to unseasonal thunderstorms and flash floods – not to mention the growing number of vegan and vegetarian eateries currently operating in London's Soho.
But what can you do beyond recycling and perhaps sprinkling oat milk into your lattes? So, when shopping for your next pair of sneakers, boots, or sandals, why not put your best foot forward and choose a vegan shoe brand?
It's no secret that shoes make the man when it comes to an outfit. But how much will it cost? A Quantis analysis shows that the footwear sector accounts for 1.4 percent of greenhouse gas emissions worldwide.
Furthermore, over 20 billion pairs of shoes are produced each year, and the manufacturing process produces a variety of poisons, chemicals, and fossil fuels that affect both people and animals.
We fear the prospect of how many of those pairs end up in our landfills. While this is not surprising, it is unfortunate. It turns out that even a cursory examination of the sector reveals that much harm is being done.
But, certainly, we still need footwear… We also can provide a more environmentally-friendly choice.
Assume that many well-known and entirely eco-friendly companies are now creating vegan shoes, giving them a greener conscience.
That would be a fantastic place to start. So, here are the vegan shoes that offer durability and a more ethical construction, with options for every taste and budget (or our ecosystem, for that matter).
17. Etnies, Lake Forest, California
Etnies is well recognized for its skatewear design, but since 2011, the brand has partnered with Trees For The Future to plant over two million trees.
These Jameson 2 Eco trainers, which are part of their vegan range, see the popular shape recreated in recycled plastic and rubber.
18. Rider, Virginia
Rider, a Brazilian sandal brand, has been on a mission to become more environmentally friendly since 2011.
The label's action plan strives to generate goods that have a lower environmental effect and are produced in a way that respects our world.
And they already see results: from 2013 to 2019, Rider cut its water use by 27%, and the trend continues.
We picked these touch-strap sandals as the brand's hero shoes because they're bright white and airy.
These have been created to keep you comfortable, safe, and environmentally responsible, with a vegan construction constructed of 30% recycled materials.
Conclusion
I trust you enjoyed this article about The Best Vegan Shoes. Please stay tuned for more blog posts to come shortly. Take care!
JeannetteZ
Your Opinion Is Important To Me
Ideas? Thoughts? Questions? I would love to hear from you. Would you please leave me your questions, experience, and remarks about this article on The Best Vegan Shoes in the comments section below? You can also reach me by email at Jeannette@LivingTheVeganLifestyle.org.
Disclosure
This post may contain affiliate links. I earn from qualifying purchases as an Amazon Associate and other affiliate programs. Read my full disclosure.
Here are links to some of my favourite articles:
Best Vegan Restaurants In Estonia
12 Best Vegan Restaurants In England
Best Vegan Restaurants In Belgium