Best Vegan Restaurants in Barcelona, Spain
Best Vegan Restaurants In Barcelona, Spain
Barcelona, the cosmopolitan capital of Catalonia, is renowned for its captivating architecture, beautiful beaches, and lively atmosphere.
But it is also a haven for food enthusiasts, offering a diverse and exciting culinary landscape. In recent years, the city has witnessed a remarkable surge in veganism, with a growing number of establishments dedicated to plant-based dining.
From trendy cafes to fine-dining restaurants, Barcelona has emerged as a vegan paradise, catering to the ever-increasing demand for ethical and sustainable gastronomy.
In this article, we invite you to embark on a culinary journey through Barcelona's best vegan restaurants. Whether you're a dedicated vegan, a curious flexitarian, or simply seeking a unique dining experience, these eateries will delight your taste buds and showcase the creative potential of plant-based cuisine.
Barcelona's vegan scene encompasses a remarkable range of flavours, textures, and cultural influences, making it a must-visit destination for food lovers from all walks of life.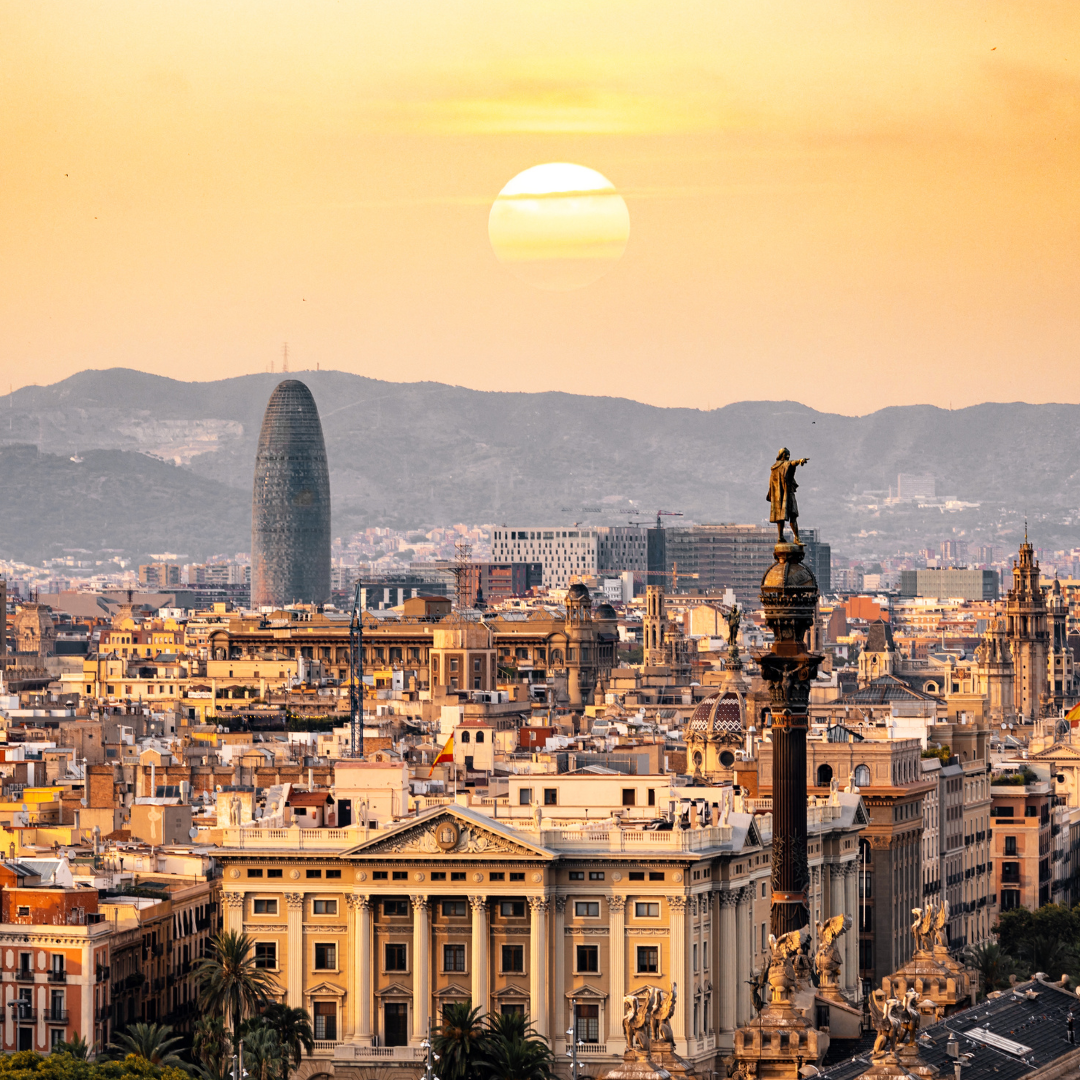 Barcelona's Vegan Landscape
Barcelona, Spain, has seen remarkable growth in veganism and the availability of plant-based options in recent years.
The city has embraced the global movement towards ethical eating and sustainable living, making it a hotspot for vegans and those interested in exploring plant-based cuisine.
One of the key factors contributing to the popularity of veganism in Barcelona is the city's emphasis on health and wellness.
Spaniards have a strong tradition of valuing fresh, high-quality ingredients, and this mindset extends to the vegan dining scene.
Many vegan restaurants in Barcelona prioritize organic and locally sourced produce, ensuring that their dishes are compassionate but also nutritious and delicious.
Barcelona's diverse and multicultural population also plays a role in shaping its vegan scene. The city attracts people worldwide, resulting in a fusion of international flavours and culinary influences.
Visitors can enjoy vegan versions of traditional Spanish dishes and explore global cuisines such as Mexican, Asian, Middle Eastern, and Mediterranean; all reimagined in plant-based form.
The city's commitment to sustainability further reinforces its vegan-friendly environment. Barcelona has implemented initiatives to reduce food waste, promote recycling, and encourage eco-friendly practices.
Many vegan restaurants in the city align themselves with these values, offering environmentally conscious dining experiences that minimize their impact on the planet.
Barcelona's vegan dining options cater to all preferences and dietary restrictions. Whether you're looking for comfort food, gourmet cuisine, or gluten-free and allergen-friendly options, you'll find various choices to suit your needs.
From vegan burgers and pizzas to raw food and indulgent desserts, the city's vegan restaurants offer an extensive range of dishes to satisfy even the most discerning palate.
In addition to dedicated vegan eateries, Barcelona also boasts numerous vegetarian restaurants and establishments that are vegan-friendly.
These places understand the importance of catering to diverse dietary requirements, making it easier for vegans to dine out with friends and family who may have different preferences.
Barcelona's vegan community is vibrant and supportive, organizing events such as food fairs, workshops, and meetups. These gatherings provide a platform for vegans and those interested in veganism to connect, share ideas, and promote the benefits of a plant-based lifestyle.
The community-driven nature of veganism in Barcelona fosters a sense of inclusivity and encourages people to explore the city's culinary offerings.
Barcelona has embraced the global vegan movement and adapted it to its unique culture and culinary traditions. The city's vibrant vegan scene, commitment to sustainability, and diverse dining options make it an ideal destination for vegans and food enthusiasts seeking innovative and delicious plant-based experiences.
Whether you're a local or a visitor, Barcelona offers an exciting and welcoming environment to explore the world of vegan cuisine.
Best Vegan Restaurants In Barcelona, Spain
Barcelona, Spain, has emerged as a haven for vegan and plant-based dining, offering a vibrant and diverse culinary scene.
From trendy cafes to upscale restaurants, the city caters to the ever-growing demand for ethical and sustainable gastronomy. Here are some of the best vegan restaurants in Barcelona, Spain: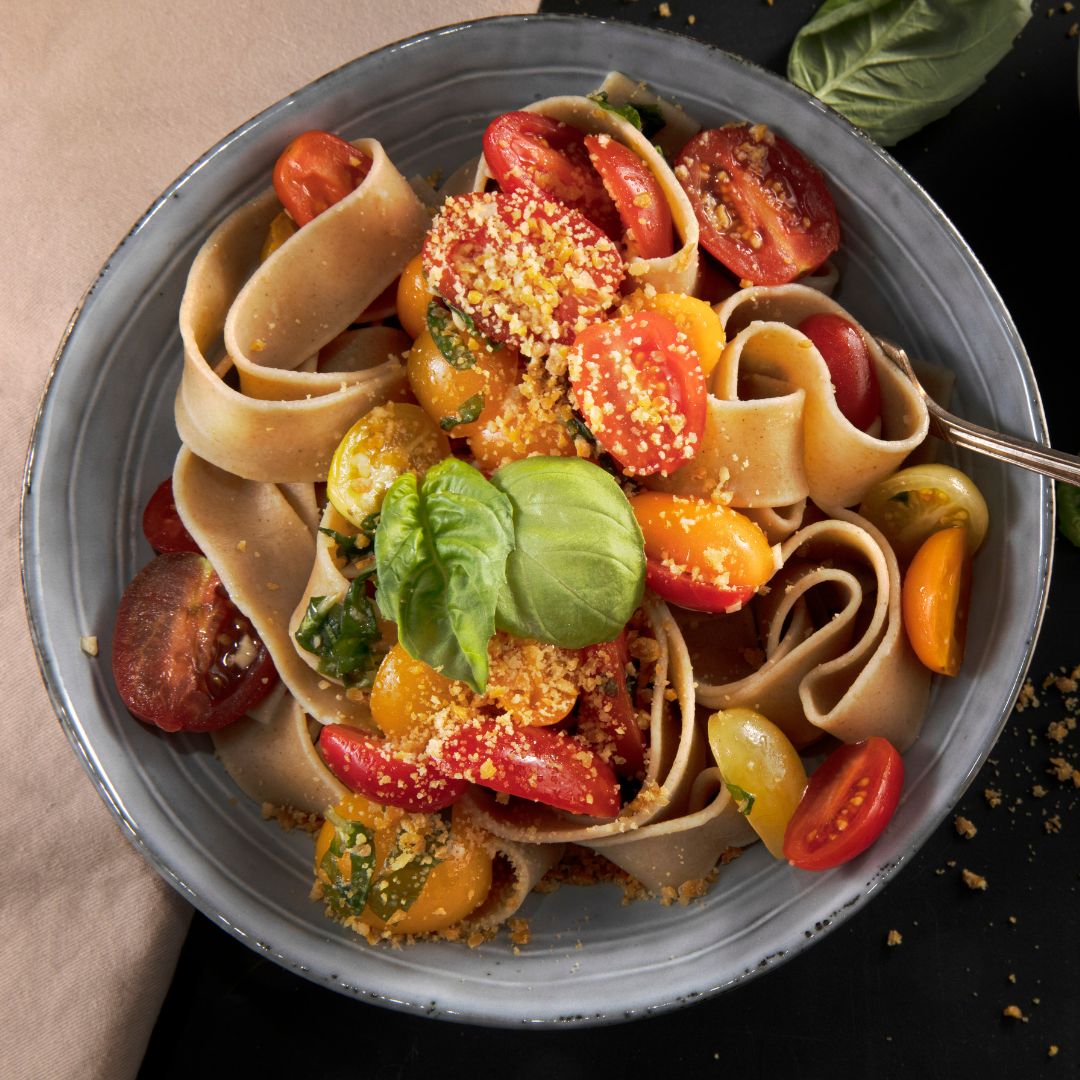 1. Veggie Garden
Veggie Garden, situated in Barcelona's Gothic Quarter, is a renowned vegan restaurant that caters to a diverse range of tastes with its extensive and delicious menu.
Drawing inspiration from Mediterranean and international cuisines, Veggie Garden offers an array of flavourful dishes that will satisfy even the most discerning palates. Here is a glimpse of the menu at Veggie Garden:
Burgers
– Classic Veggie Burger: A flavourful patty made from a combination of vegetables, grains, and spices, served with fresh lettuce, tomatoes, onions, and a selection of mouthwatering sauces.
– Seitan Burger: A protein-packed seitan patty with a hearty texture, complemented by various toppings and condiments.
– Vegan Cheeseburger: A plant-based twist on the classic cheeseburger featuring a vegan cheese alternative that melts beautifully over the patty.
– Mediterranean Burger: Infused with Mediterranean flavours, this burger combines ingredients like sun-dried tomatoes, olives, and herbs for a delightful taste experience.
Salads
– Greek Salad: A refreshing mix of crisp lettuce, cucumbers, juicy tomatoes, Kalamata olives, and dairy-free feta cheese, tossed in a tangy dressing.
– Quinoa and Avocado Salad: A nourishing salad featuring protein-rich quinoa, creamy avocado, fresh vegetables, and a zesty dressing.
– Vegan Caesar Salad: A vegan take on the classic Caesar salad, complete with crunchy romaine lettuce, crispy croutons, and a creamy plant-based Caesar dressing.
Specialties
– Vegan Paella: A delightful plant-based version of the traditional Spanish dish, made with aromatic rice, seasonal vegetables, and flavourful spices.
– Mediterranean Mezze Platter: A vibrant assortment of Mediterranean-inspired small plates, including hummus, falafel, tabbouleh, and more.
Desserts
– Chocolate Cake: Rich, indulgent, and moist, this vegan chocolate cake is a chocolate lover's dream.
– Cheesecake: Creamy and velvety, the vegan cheesecake at Veggie Garden comes in various flavours, such as raspberry or matcha, and is a delightful way to end your meal.
– Homemade Ice Cream: Treat yourself to a scoop or two of their homemade vegan ice cream in various flavours.
The menu at Veggie Garden is designed to cater to different dietary preferences and provides a wide range of options for a satisfying vegan dining experience.
With its flavourful burgers, hearty salads, and mouthwatering desserts, Veggie Garden is a must-visit destination for vegans and those looking to explore plant-based cuisine in Barcelona.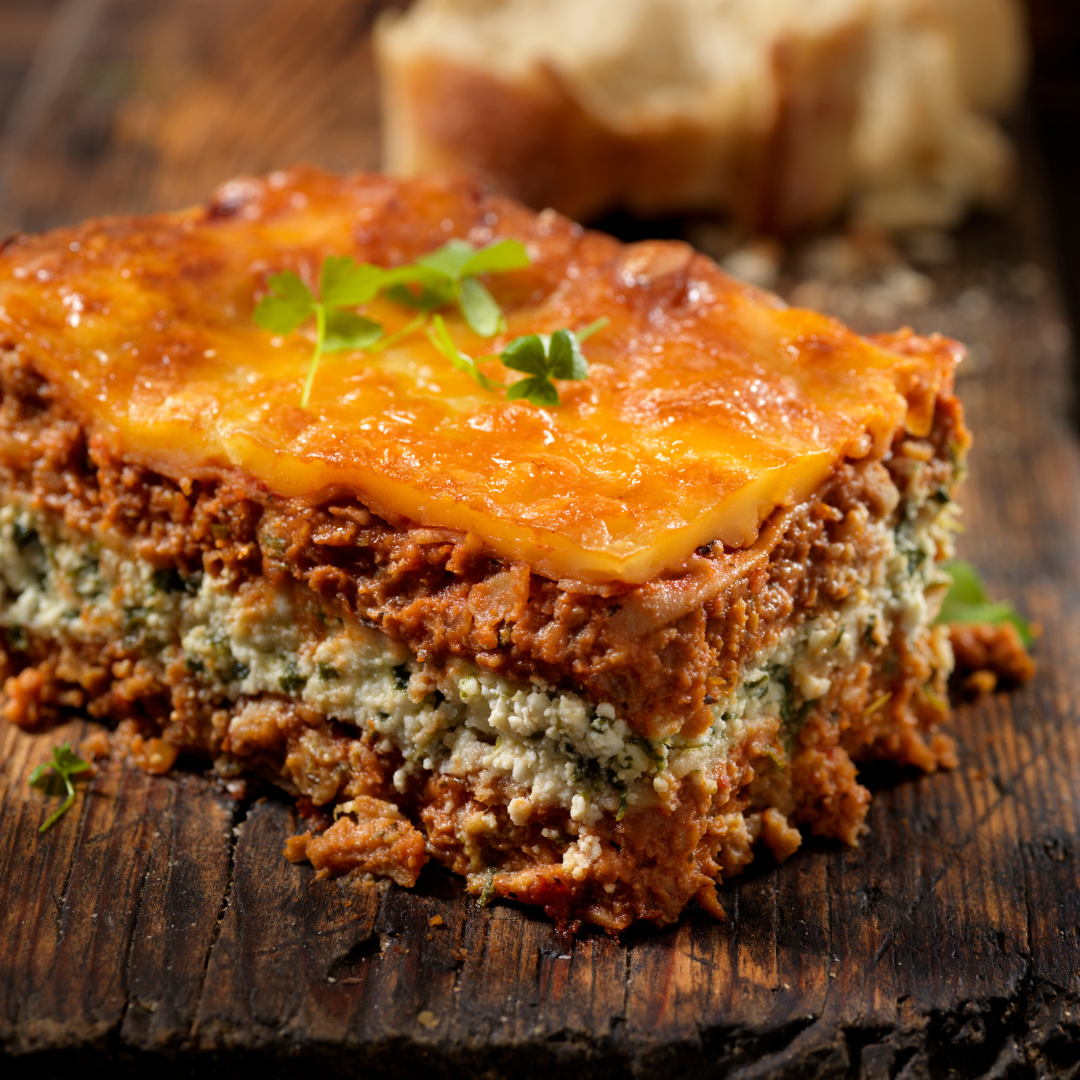 2. Rasoterra
Rasoterra, nestled in the heart of Barcelona, is a cozy restaurant that prides itself on its commitment to organic and locally sourced vegan cuisine. With a seasonal menu that showcases the best of each season's produce, Rasoterra offers a delightful array of creative plant-based dishes, from comforting classics to innovative culinary creations. Here is a glimpse of the menu at Rasoterra:
Starters And Tapas
– Seasonal Vegetable Croquettes: Crispy on the outside and creamy on the inside, these croquettes feature a medley of seasonal vegetables and herbs, served with a flavourful dipping sauce.
– Stuffed Mushrooms: Juicy mushrooms filled with a delectable mixture of herbs, breadcrumbs, and plant-based cheese, baked to perfection.
– Vegan Cheese Board: An assortment of artisanal vegan cheeses, fruit compotes, nuts, and crusty bread.
Mains
– Plant-Based Lasagna: Layers of homemade pasta, rich tomato sauce, and a flavourful plant-based filling, baked to golden perfection.
– Seitan Steak: A hearty seitan steak marinated in aromatic herbs and spices, grilled to achieve a tender and juicy texture, and served with roasted vegetables and a flavourful sauce.
– Seasonal Grain Bowl: A nourishing bowl featuring a selection of seasonal grains, roasted vegetables, fresh greens, and a vibrant dressing.
Vegetable-Based Tapas
– Tempura Vegetables: Light and crispy tempura-battered seasonal vegetables served with a tangy dipping sauce.
– Stuffed Bell Peppers: Colorful bell peppers stuffed with a flavourful mixture of quinoa, vegetables, and herbs, baked to perfection.
– Grilled Asparagus with Romesco Sauce: Tender grilled asparagus spears served with a traditional Catalan romesco sauce, made from roasted red peppers, almonds, and garlic.
Desserts
– Vegan Chocolate Mousse: Rich and velvety chocolate mousse made with high-quality dark chocolate, offering a decadent and indulgent treat.
– Seasonal Fruit Tart: A delightful tart featuring a buttery crust filled with a medley of seasonal fruits, topped with a delicate glaze.
Rasoterra's dedication to providing a warm and inviting dining experience is reflected in its cozy ambiance and attentive service.
With its innovative vegetable-based tapas, plant-based lasagna, and seitan steak, Rasoterra invites diners to explore the possibilities of vegan cuisine in Barcelona and indulge in a memorable culinary experience.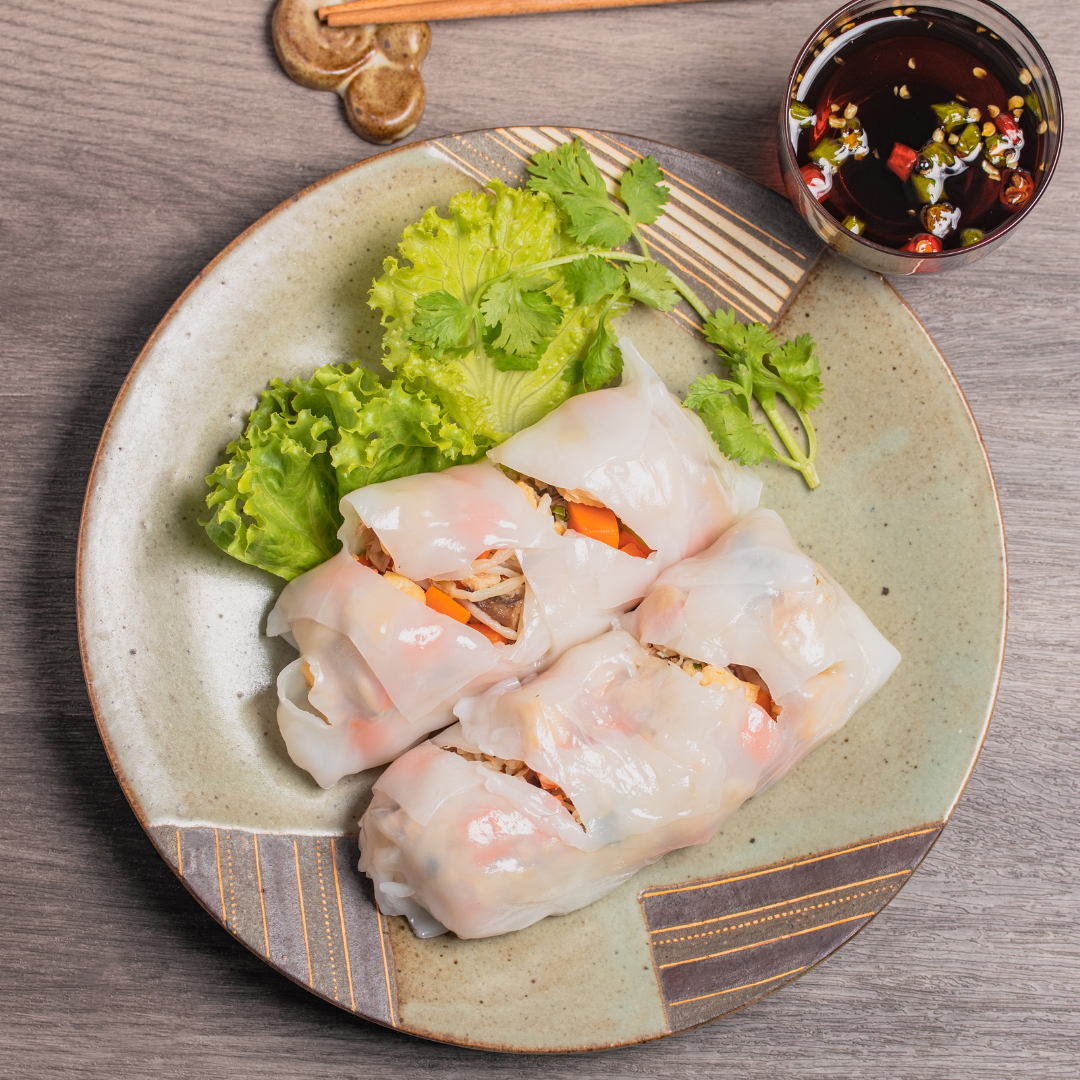 3. Teresa Carles
Teresa Carles, a renowned vegan and vegetarian restaurant in Barcelona, has been popular in several cities. The restaurant's philosophy centers around using fresh, high-quality ingredients to create a diverse menu that caters to a wide range of tastes and preferences.
With an emphasis on health and flavour, Teresa Carles offers an array of plant-based dishes, including salads, grain bowls, vegan burgers, and refreshing cold-pressed juices. Here is a glimpse of the menu at Teresa Carles:
Salads
– Green Goddess Salad: A vibrant mix of crisp lettuce, fresh vegetables, avocado, and seeds, tossed in a zesty dressing.
– Quinoa Salad: Nutritious quinoa with a colourful assortment of vegetables, herbs, and a tangy vinaigrette.
– Mediterranean Salad: A taste of the Mediterranean with juicy tomatoes, olives, cucumbers, and plant-based feta cheese.
Grain Bowls
– Buddha Bowl: A nourishing bowl featuring a combination of cooked grains, roasted vegetables, legumes, and a flavourful sauce.
– Teriyaki Tofu Bowl: Marinated tofu cooked to perfection, served with stir-fried vegetables, brown rice, and a tangy teriyaki sauce.
– Mexican Bowl: A flavourful bowl inspired by Mexican cuisine featuring black beans, roasted corn, avocado, and a spicy salsa.
Vegan Burgers
– Classic Veggie Burger: A hearty patty made from vegetables, grains, and spices, topped with fresh lettuce, tomatoes, and savoury sauces.
– Pulled Jackfruit Burger: Tender and tangy pulled jackfruit cooked in a smoky BBQ sauce, served on a bun with crunchy toppings.
– Portobello Mushroom Burger: Grilled portobello mushroom cap marinated in herbs and spices, layered with vegan cheese and condiments.
Cold-Pressed Juices
– Green Detox: A revitalizing blend of leafy greens, cucumber, lemon, and ginger, packed with antioxidants and nutrients.
– Energy Booster: A refreshing mix of fruits and vegetables, such as orange, carrot, apple, and beet, to invigorate and hydrate.
– Immunity Elixir: A immune-boosting combination of citrus fruits, ginger, and turmeric, providing a burst of vitamins and antioxidants.
Teresa Carles prides itself on sourcing fresh, seasonal ingredients, with many items sourced locally and organically. The restaurant also offers gluten-free and allergen-friendly options, ensuring something for everyone.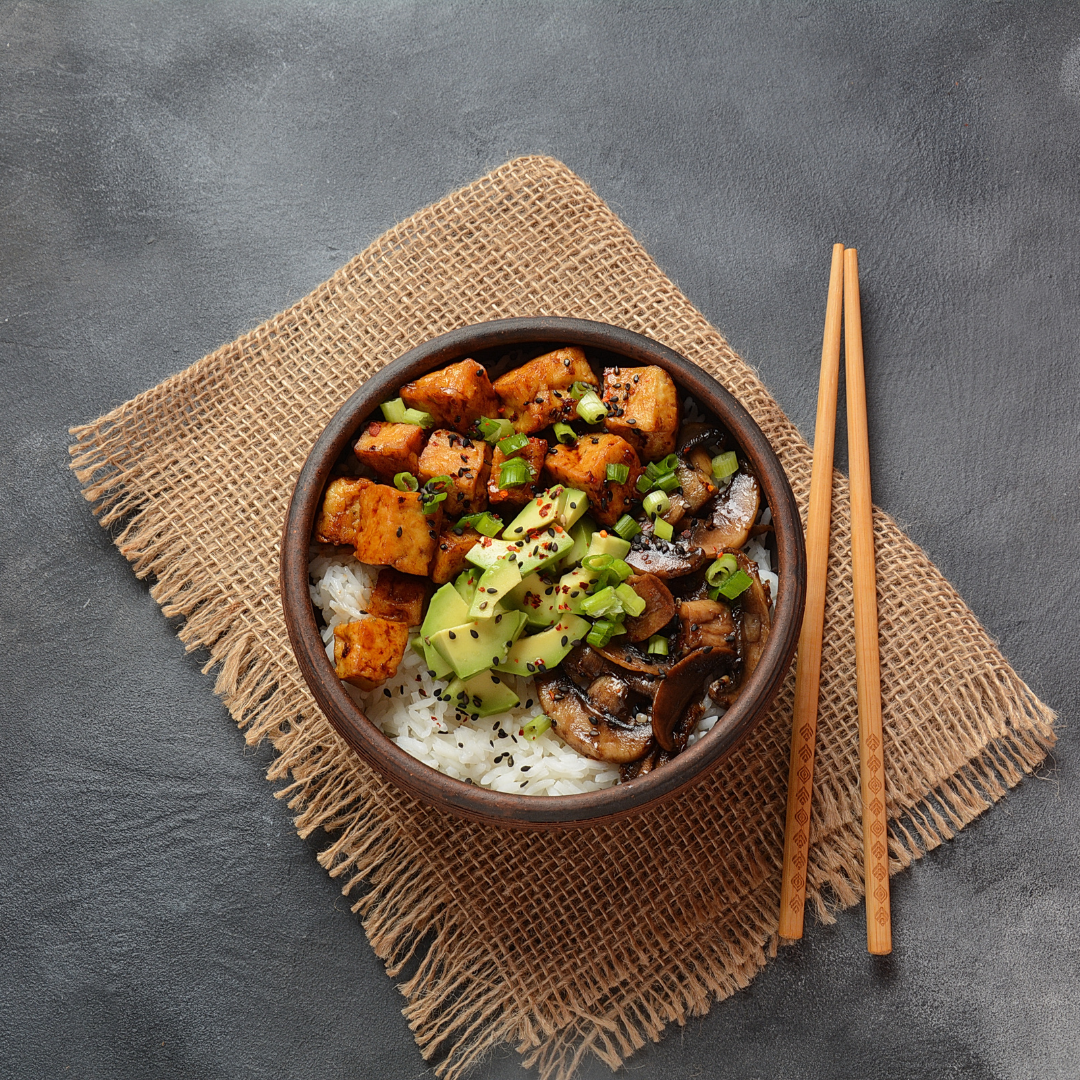 4. Gopal
Gopal is a popular vegan fast-food joint in Barcelona, renowned for its mouthwatering plant-based burgers, wraps, and sides. With a focus on creating delicious and satisfying options, Gopal offers a menu catering to vegan and non-vegan diners. Their cruelty-free ingredients and flavourful combinations make it a go-to spot for indulging in vegan fast food. Here is a glimpse of the menu at Gopal:
Burgers
– Gopal Burger: Their signature burger features a tasty plant-based patty, fresh lettuce, juicy tomatoes, onions, and a selection of sauces.
– BBQ Jackfruit Burger: A unique twist on a classic, with tender and smoky BBQ jackfruit, creating a mouthwatering flavour profile.
– Chickpea Burger: A hearty patty made from chickpeas, herbs, and spices, topped with all the classic burger fixings.
Wraps
– BBQ Jackfruit Wrap: Tender BBQ jackfruit wrapped in a soft tortilla with fresh veggies, creating a fusion of sweet and savoury flavours.
– Falafel Wrap: Crispy falafel balls nestled in a warm wrap with a medley of veggies and a tangy tahini sauce.
– Tofu Teriyaki Wrap: Marinated tofu stir-fried with vegetables and drizzled with a savoury teriyaki sauce, wrapped up for a delicious handheld meal.
Sides
– Crispy Sweet Potato Fries: Golden and crispy sweet potato fries, perfect for dipping into their homemade sauces.
– Onion Rings: Lightly battered and deep-fried onion rings, providing a crunchy and savory accompaniment to your main dish.
– Vegan Nuggets: Bite-sized nuggets made from plant-based ingredients, offering a tasty and guilt-free snack.
Drinks
– Refreshing Lemonade: A zesty and thirst-quenching drink made with freshly squeezed lemons and a touch of sweetness.
– Iced Tea: Cool down with their refreshing iced teas, available in various flavours.
– Vegan Milkshakes: Creamy and indulgent milkshakes made with plant-based milk and various delicious flavours.
Gopal's commitment to cruelty-free and flavourful ingredients sets it apart as a destination for vegan fast food in Barcelona.
Their menu combines classic favourites with innovative creations, providing options that cater to different tastes and dietary preferences.
5. Cat Bar
Cat Bar, located in the lively Raval neighbourhood of Barcelona, is a vibrant pub-style restaurant that has gained popularity for its vegan burgers and craft beers. With a commitment to offering delicious plant-based options, Cat Bar provides a diverse menu of burgers made from seitan, lentils, tofu, and other creative ingredients. Each burger is paired with tasty toppings and sides, creating a memorable dining experience for vegans and non-vegans alike. Here is a glimpse of the menu at Cat Bar:
Vegan Burgers
– Seitan Burger: A hearty seitan-based patty seasoned with herbs and spices, served with fresh lettuce, tomatoes, onions, and delectable sauces.
– Lentil Burger: A flavourful lentil patty infused with aromatic herbs and spices, topped with your favorite burger fixings.
– Tofu Burger: A tofu-based patty with a crispy exterior and a tender center, accompanied by various mouthwatering toppings.
Burger Variations
– BBQ Burger: Your choice of patty smothered in tangy BBQ sauce, topped with caramelized onions and vegan cheese.
– Mushroom Swiss Burger: A savoury delight featuring sautéed mushrooms, melted vegan Swiss cheese, and a rich sauce.
– Spicy Jalapeño Burger: For those who enjoy some heat, this burger comes with sliced jalapeños, spicy sauce, and a kick of flavour.
Sides
– Crispy Fries: Golden and crispy fries are the perfect accompaniment to your burger.
– Onion Rings: A classic side dish featuring deep-fried onion rings with a crispy coating.
– Loaded Nachos: A generous portion of tortilla chips topped with vegan cheese, guacamole, salsa, and jalapeños.
Craft Beers
– Cat Bar offers an extensive selection of craft beers, both local and international, providing the perfect beverage to complement your meal. From hoppy IPAs to smooth stouts, a beer suits every preference.
Cat Bar's lively and welcoming atmosphere and commitment to vegan cuisine create an inviting space for diners. The pub-style setting, complete with friendly staff, makes it a popular spot for socializing and enjoying delicious food and drinks.
Conclusion
In conclusion, Barcelona boasts a vibrant and diverse vegan food scene, with many outstanding restaurants catering to plant-based eaters and food enthusiasts.
Whether you're a committed vegan or simply seeking to explore the world of plant-based cuisine, Barcelona has something to offer everyone.
These establishments prioritize taste and innovation and embrace ethical and sustainable practices by utilizing cruelty-free ingredients and supporting local suppliers.
Barcelona's vegan restaurants exemplify the city's commitment to promoting a plant-based lifestyle while satisfying even the most discerning palates.
Whether you're a local or a visitor, exploring the vegan restaurants in Barcelona is a delightful culinary journey that showcases the city's culinary prowess and commitment to sustainability.
So, immerse yourself in the flavours, savour the creativity, and enjoy the exceptional dining experiences these top vegan restaurants offer in the vibrant city of Barcelona, Spain.
I trust you enjoyed this article on the Best Vegan Restaurants In Barcelona, Spain. Please stay tuned for more blog posts to come shortly.
JeannetteZ
Your Opinion Is Important To Me
Ideas? Thoughts? Questions? I would love to hear from you. Please leave me your questions, experience, and remarks about this article on the Best Vegan Restaurants In Barcelona, Spain, in the comments section below. You can also reach me by email at Jeannette@LivingTheVeganLifestyle.org.
Disclosure
This post may contain affiliate links. I earn from qualifying purchases as an Amazon Associate and other affiliate programs. Please read my full disclosure.
Here are the links to some of my favourite articles:
9 Best Easy Kid-Friendly Vegan Recipes
Ways To Learn Vegan Parenting With Advantages
Best Vegan Restaurants In Naples, Italy
Best Vegan Restaurants In Pisa, Italy
Best Vegan Restaurants In Milan, Italy
Best Vegan Restaurants In Rome, Italy