Vegan Travel Denmark
It took me a million minutes longer to finish this Copenhagen-themed post to share with you, but here it is now. However, a video is still in the works, so keep an eye out on my YouTube page for it!
This vegan Copenhagen itinerary will take you to some of my favorite restaurants as well as other interesting sights and streets. I've even jotted down three quick hints to make sure you know how to get about, where to buy your munchies, and where to go for the greatest people-watching in town.
Copenhagen is full of stylish yet laid-back locals, and everyone appears to be riding a bike or pushing a baby carriage, or both! The inhabitants of Denmark's capital city also enjoy beer and, sadly, meat.
As a result, the vegan scene appears to be flourishing here as much as everywhere, and you'll be able to find lots of tasty cuisines while cycling about the city, accompanied by said beer if you so choose.
The city is small, yet it is brimming with nice people, unfriendly waiters, palatial gardens, and hot dogs. I heard that the hot dog stand Den kologiske Plsemand has a vegan hot dog or plse as the Danes would say, and I thought I'd post it here because we weren't able to eat it. When is the next time?
Anyone visiting Copenhagen should have a wonderful time, and if they don't, ask a Dane for assistance because they appear to have it down. You can't go wrong with a stroll in the park, a drink (read: beer) on the curb, and delicious food.
Unfortunately, the fine dining establishments for which Copenhagen has become famous did not appear to be vegan-friendly, but fear not, as you'll discover a large list of places below where you may fill your tummy in a more environmentally responsible manner.
Three Suggestions
Cycling
In Copenhagen, everyone, and I mean everyone, cycles, which may appear intimidating at first, but you can't go wrong on a bike in this city. Bike lanes are normally rather broad, and bikers are generally courteous (at least for those who have experienced London).
Stoplights will keep you in line, and following them will keep you safe. It is, in my opinion, the quickest mode of transportation, at least when compared to walking and public transportation, and it will take you from door to door to all the destinations you wish to see.
Throughout the city, there are white semi-electric city bikes for rent on an hourly basis (known as Boris bikes in the UK, not quite sure what they are called here). The city bikes come with a tablet-like screen that can be used to locate a bike drop-off location near your destination. Of course, if you need a bike for a longer amount of time, you may hire one from a variety of businesses.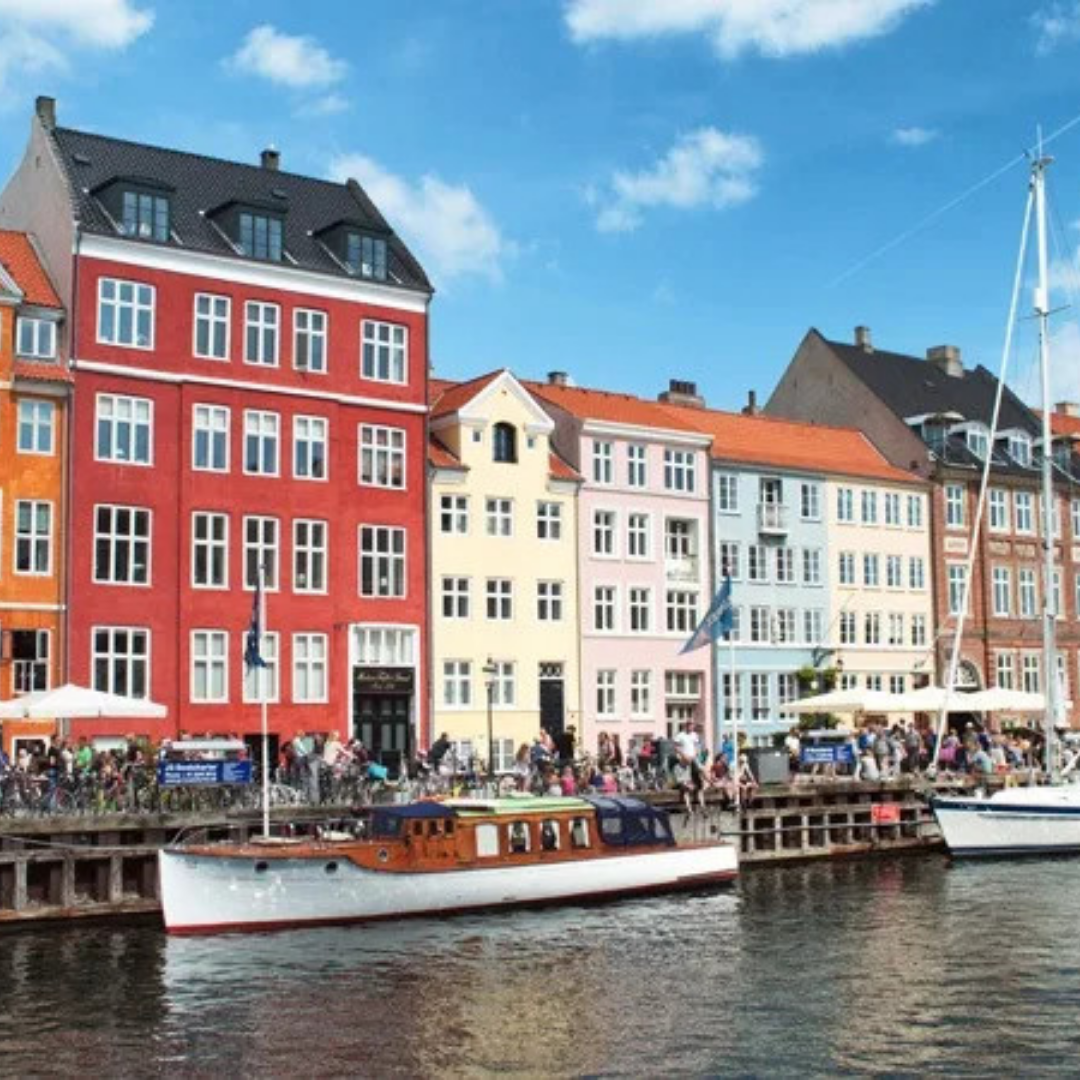 Shopping For Groceries
It's possible to be vegan in Copenhagen, but it's not ideal. It took some time for us to locate essentials such as plant milk, dry beans, a variety of cereals, and so on.
Superbrugsen and Irma are two grocery chains that provide a variety of vegan items. All of those items may be found at these two shops, and both appear to have freezer areas for vegan equivalents. Superbrugsen also sells vegan cheese, sausages, and ice cream, while Irma sells houmous and a variety of Oatly items that we couldn't find anywhere else, such as crème fraiche and cream.
I would go to one of the many Middle Eastern stores strewn over the city (several in Norrebro) for grains and beans for a somewhat lesser price. Nuts in bulk, as well as other spices, herbs, noodles, and other items, will be available at a reasonable price and in larger quantities.
Another shop we found useful was Thai Supermarket in Vesterbro, which is a large supermarket with everything you could possibly need for Asian food, including spices, sauces, veggies, noodles, and much more.
Visit Astrid och Aporna, which you can learn more about below, for a completely vegan experience.
Netto or Fakta, both of which offer a good assortment of organic vegetables and fruits, are good places to go for low-cost organic produce.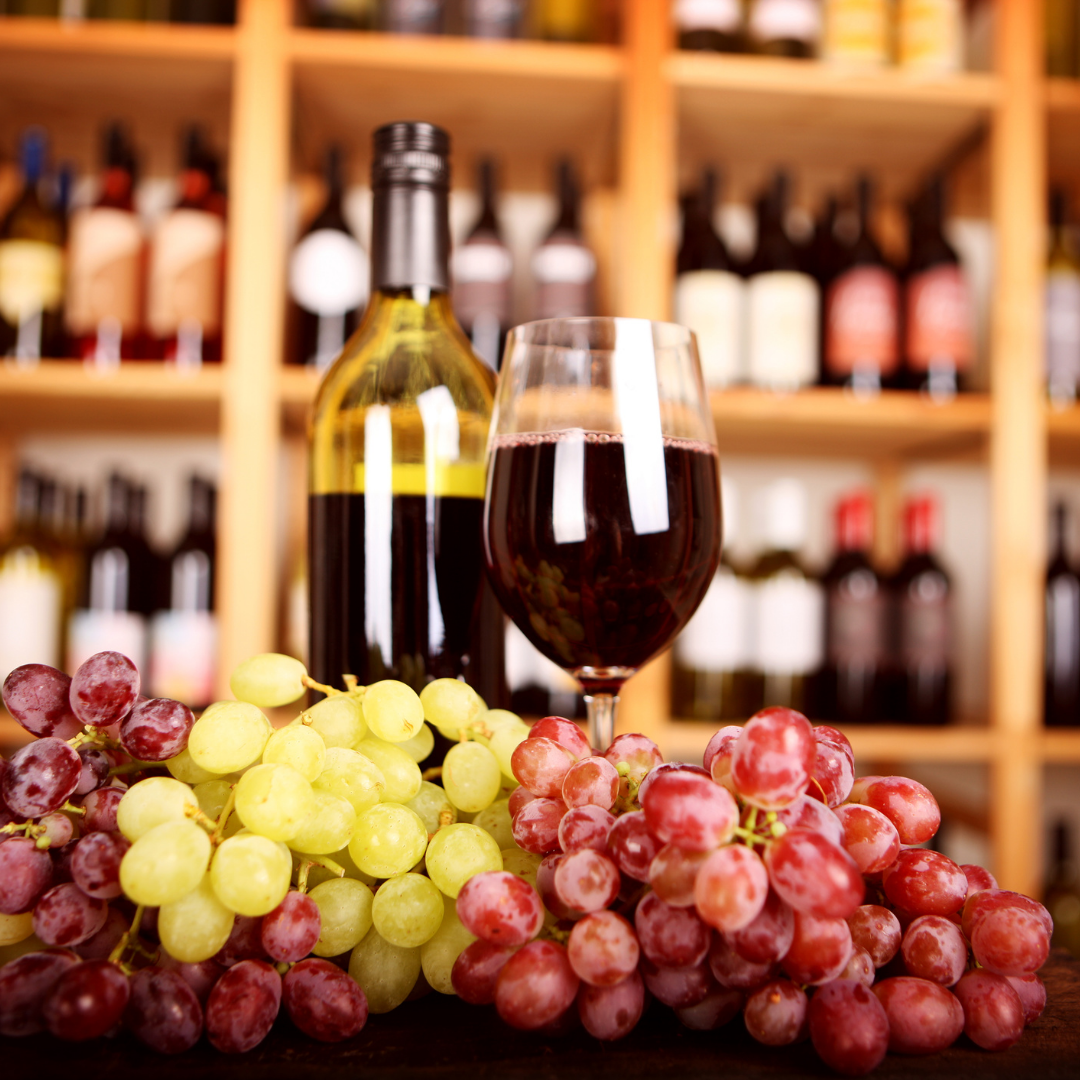 The Wineries And Bodegas
I don't drink alcohol, but I do love socializing, and the city's bodegas appear to be a nice and inexpensive venue to do so. You might compare them to a regular pub in the UK, or if you're from a small town in Sweden, they're the type of places I grew up with: a little dirty but always happy. Beer is less expensive, peanuts are less expensive, and people-watching is better than in a typical pub.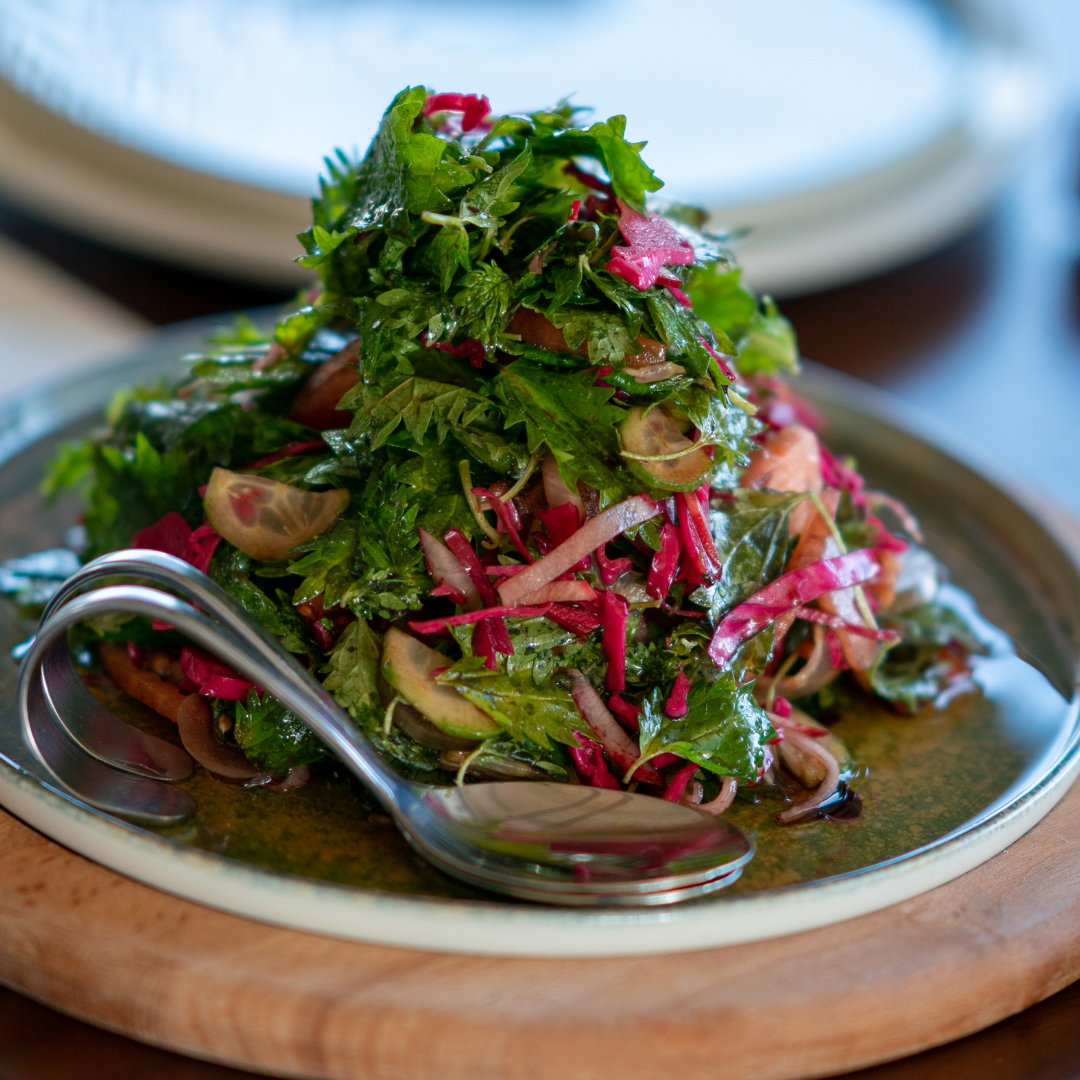 Drink And Food
Souls
This vegan restaurant barely debuted in April, yet it was packed with ravenous patrons ordering brunch like there was no tomorrow when I visited. Rob and I both loved the breakfast plate and returned to sample the noon menu, which was just as good — the salads are heaped high. The proprietors, as well as the rest of the eager crew, are really nice; this is a site you should not miss!
Cafe N
This colourful establishment's warm atmosphere and design appealed to me. The cuisine was also excellent; both the breakfast plate and the lentil soup received Rob's and my approval. Friendly personnel get bonus points.
Grød
Enjoy some delicious oat and quinoa porridge with three of your favorite toppings (I had apple compote, berries, and roasted almonds) or delve into the delicious daal with tomato, coriander, and roasted nuts. The way oatmeal should be: simple yet wonderful!
Atlas Bar
On our visit, at least half of the foods on the vegetarian menu were vegan-friendly or could be converted vegan. We ordered bean tortillas and a salad plate with six different combinations and a side of houmous.
The décor is from another era, and it depicts my vision of Copenhagen in the past. This is also the sibling of vegan restaurant Urten, which is open on Thursday, Friday, and Saturday nights (I'm still waiting to test their cuisine).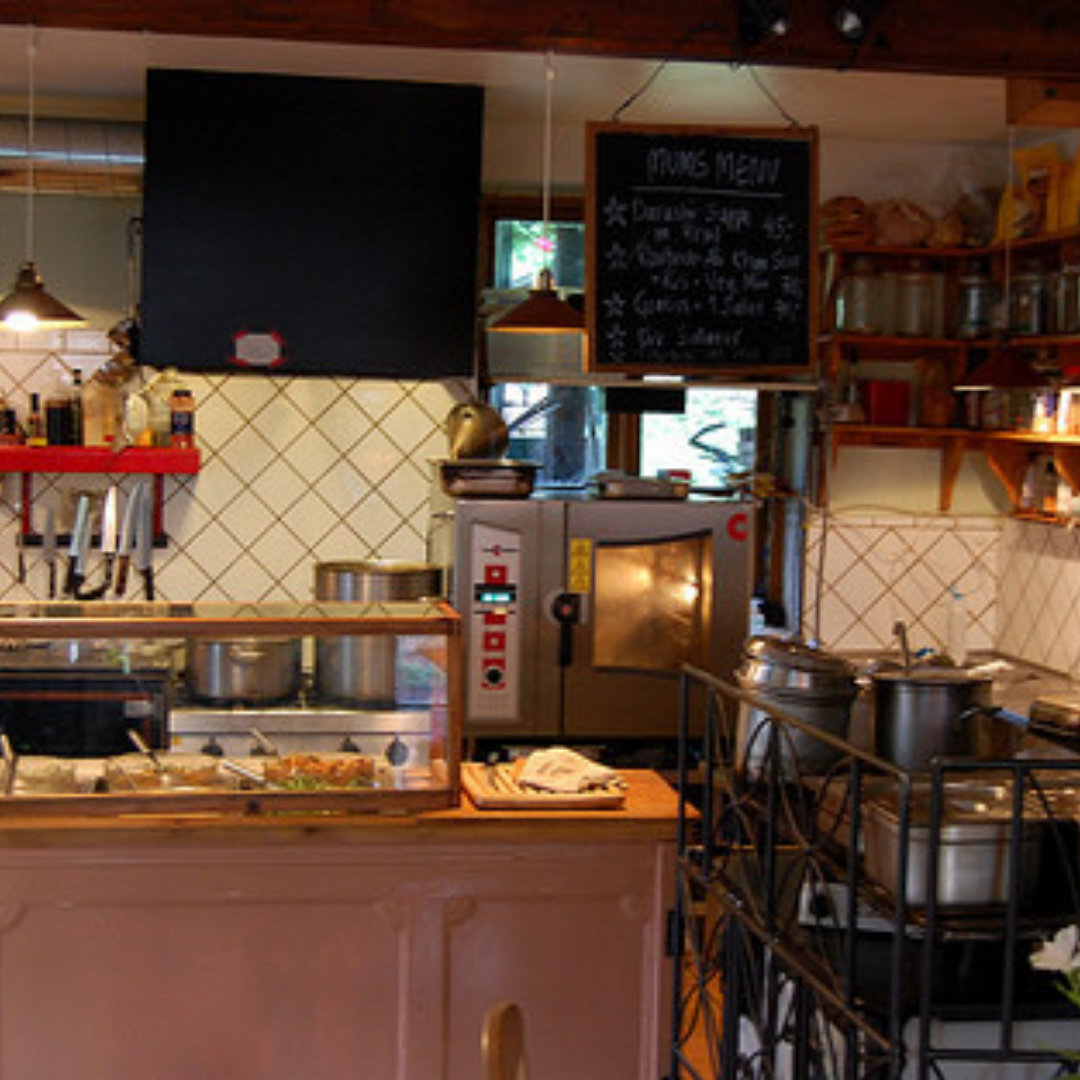 Morgenstedet
In the center of Christiania, this vegetarian café serves up good and straightforward meals. We shared a delicious vegetable soup and a platter of salads, which included potato salad with chickpeas, houmous, and a sweet cabbage concoction with dried fruit. On our visit, they provided at least three vegan alternatives, and the ambience is great.
42 Raw
Various salads and other lunch dishes are served at this renowned raw vegan eatery in the city. They also provide a variety of smoothies and vegan pastries, making it a convenient stop for visitors to the city center.
SimpleRAW
If you're searching for a light and refreshing dinner that's yet satisfying, this is the place to go. The majority of the menu items are raw, but they also offer semi-cooked options such as a burger and a ramen bowl. The brunch is great and offers a little bit of everything, and the lemon slice is creamy and smooth. This is a place where you should bring your huge wallet.
Kalaset
Another famous café offers brunch à la Copenhagen, as well as a vegan option; this means you'll be offered a plate with a variety of savoury and sweet delicacies to eat while socializing. This cafe/restaurant has a classic feel to it, with a warm and inviting ambiance. They also provide vegan options such as burgers, soups, and salads.
Harbo Bar
An all-in-one cafe and bar that also provides vegan brunch. The breakfast cannot be guaranteed, but the coffee, tea, and vegan chocolate cookie were all approved by the blog's taste crew (i.e. Rob and I). When we went, they also had two vegan cakes on the menu. Inside, it's dark and warm, with a fantastic vintage hip design (yeah, I made that up), and there's plenty of seating outdoors. You'll also be able to watch/listen to live music here.
Durum Bar
You've come to the correct place if you're searching for a fast lunch that won't break the budget. Falafel wraps and pitas are simple yet tasty. Be wary of the yogurt sauce; the gentleman who served me on my visit was gracious enough to replace it with houmous.
Astrid Och Apornas Spiseri
This is the place to go if you're looking for vegan junk food, and I'd recommend the barbecue burger with hot-scharlotte sauce and nothing else, which felt exactly like the genuine thing to me (minus the blood). Don't get the fries or chips; they weren't very good.
Nicecream
Popsicles and ice cream sandwiches that are entirely vegan and organic? I say yes, please. Acai and peanut butter bowls are also available. I've heard that another one will open before summer arrives in Scandinavia, so keep your eyes peeled.
Shops And Food Markets
Torvehallerne
Two indoor market halls provide a variety of deli items and street food booths in this fashionable and contemporary location. Grod, one of our favorite Copenhagen hangouts, has its own stand. Banh Mi Daily, which serves a tofu-filled Vietnamese baguette, Fresh Market, which serves breakfast items and snacks/desserts including chia pudding and avocado chocolate pudding, and Vita Boost, which serves a gluten-free and vegan panini, are all worth a visit.
Kødbyens Mad Og Marked
Rob and I were surprised by the paucity of vegetarian alternatives at first, but we ended up with a delicious Rolex and were perfectly satisfied. Rolex is a Ugandan street snack that normally involves eggs, but they produced a fantastic vegan version with loads of vegetables and sweet potato chips wrapped in the traditional chapati. We also stopped by Bar Djus for a wonderful root juice and sat down to enjoy the festive atmosphere and fantastic music.
Papirøen Street Food
Although the option is a bit thin for us vegans, there is still enough fun and food to be had at an old paper store in the harbour, a bunch of food trucks are waiting to give you dishes from all over the world. We had a classic Colombian meal with beans, rice, and plantain chips, as well as a creative pizza from Madenitaly, a vegetarian pizza truck with at least three vegan alternatives. The Fala Fala falafel truck looked good too and keep your eyes open for the vegan bibimbap. Enjoy the views of the lake and the upbeat mood!
Astrid Och Aporna
This vegan grocery shop has you covered on your journey, and it's especially useful when it comes to more odd vegan basics like tofu, faux meat, and even a lack of diversity of beans and grains in certain cases. Astrid och Aporna's is a Swedish vegan faux meat, cheese, and mayonnaise company. This store, on the other hand, has a wide range of different brands and sells everything from sweets to dry beans and grains, as well as a large refrigerated department with milk, cheeses, 'meats,' and tofu items. The tofu was much cheaper here than at our Nrrebro health food shop.
Naturbageriet
You may recognize the name of this bakery if you read my Stockholm tour, as it is part of the same company. Naturbageriet is an organic bakery that sells a variety of baked products, including vegan and gluten-free cakes, cookies, and bread. This Copenhagen location also serves as a deli, serving vegan items such as plant milk, cream, yogurt, chocolate, houmous, and more, all at reasonable prices.
Meyers Bageri
This bakery was suggested to us by both our Airbnb host and local friends, and the huge loaf of sourdough we ended up purchasing was delicious.
Places To Visit
Christiania
We went twice, and the first time we just went for a walk in the sun and met some friends for coffee in the midst of everyone else who was there for a different reason. Personally, I don't smoke, so Christiania is simply a very wonderful small haven in the middle of Copenhagen where one can go for a walk and look at some amazing self-made houses.
On our second visit, we dined at Christiania's own vegetarian restaurant Morgenstedet (see more about it under eat & drink), as well as the deli café Grontsagen, which appeared to provide vegan alternatives. I've also heard that somewhere on the property, there's supposed to be a fantastic falafel truck.
Assistens Kirkegård
This is a great area to go for a stroll in the sun or bring your picnic basket as the Danes do. Although it is a cemetery, it appears to be handled as a park, and I say why not? It's a great green spot, so I'm delighted it's being utilized and that I have the opportunity to do so as well.
Frederikberg Have
The grounds encircling Frederikberg slot, or castle as we'd say in simple English, are a wonderful park. It's a terrific area to soak up the sun like a Dane with a picnic blanket (and perhaps even a lunch), or to go for a walk in the winter.
Rundetaarn
This city-center tower includes a helical walkway that leads all the way to the top, where you can enjoy a spectacular view of the city and the resundsbron.
Nyhavn
This modest centrally placed port is probably the most photographed sight in Copenhagen. It's a gorgeous location with a slew of brightly coloured buildings housing a variety of eateries. However, I'd come for the excitement and the view of the tourist-drawing cafes.
Strolling The Streets
Jægersborggade
This is a prominent Nrrebro street dotted with popular eateries, cafés, and small businesses that sell anything from secondhand clothing to pottery. Ggrn! for some fair trade shopping (ignore the wool, etc. ), Grd for a big breakfast/lunch, and Meyers Bageri for a delicious loaf of bread.
Blågårdsgade
A street packed with vegan eateries, or at the very least eateries where a vegan meal may be easily obtained. For a fantastic dinner, go to Cafe N, Habro Bar for a piled breakfast plate or drinks in the dark and comfortable bar, or visit Kimia, a vegan cafe/bar.
Værnedamsvej
This is a little street in Vesterbro with a few stylish cafés, including Granola, which appears to be a popular breakfast location, although I'm not sure if they're vegan-friendly. Blomsterskuret, a charming flower store, is a must-see.
Plant Power Food
Plant Power Food in the Norrebro neighbourhood serves nutritious meals while also being environmentally conscious. Plant Power Food goes above and above to be a zero-waste restaurant, even though offering plant-based meals is the greatest way to address climate change.
Second-hand furniture, for example, may be seen throughout the restaurant. They recycle, compost, and only use the dishwasher when there is a full load. When the lights aren't in use, the personnel turn them off, and all of the straws are made of maize.
Plant Power Food has you covered for every meal of the day, whether it's breakfast, lunch, supper, or dessert. For a revitalizing dose of energy, there's a fresh smoothie bar. Start the day off properly with kale chips, fresh rice paper rolls, chickpea salad, mashed sweet potato, avocado, baked toast, nut pate, and a smoothie on their whole foods breakfast platter.
For lunch, I went with the Noodle Bowl, which is made with udon noodles, power vegetables, spring onions, and coriander in a ginger-miso broth, topped with chilli, dried portobello, and a wedge of lemon.
Souls
"Eat Like You Give a Fork!" is the tagline of Souls. Their tagline encapsulates the restaurant's whole attitude. Souls restores the soul of food by using high-quality, locally produced products and reducing each meal's environmental impact. They want you to be aware of not just the quality of the food you eat, but also the influence it has on the environment. You're doing the greatest thing for yourself and the earth by eating local, organic, vegan cuisine.
Breakfast, brunch, lunch, supper, and dessert are all covered at Souls. There are so many options on the menu to suit everyone's preferences. Burgers, ramen noodles, pizza, pancakes, and smoothies are some of your favorite comfort foods.
The tempura cauliflower bites and the BBQ seitan burger (marinated seitan strips, coleslaw, BBQ sauce) were on my menu. The tempura cauliflower appetizer was a delectable tiny tidbit. The seitan burger was flavorful and beefy, and it would satisfy any veggie or carnivore.
I brought my supper back to my hotel rather than eating at the restaurant because I was exhausted after going around all day. Souls had a wonderfully peaceful, pleasant, and inviting ambiance, so dining there would be a genuine delight.
Souls will fulfill all of your vegan Copenhagen fantasies, and I strongly advise you to dine there!
I trust you enjoyed this article about Vegan Travel Denmark. Please stay tuned for more blog posts to come shortly. Take care!
JeannetteZ
Your Opinion Is Important To Me
Ideas? Thoughts? Questions? I would love to hear from you. Would you please leave me your questions, experience, and remarks about this article on Vegan Travel Denmark, in the comments section below? You can also reach me by email at Jeannette@LivingTheVeganLifestyle.org.
Disclosure
This post may contain affiliate links. As an Amazon Associate and other affiliate programs, I earn from qualifying purchases. Read my full disclosure.
Here are links to some of my favourite articles:
Best Vegan Restaurants In Denmark
9 Most Popular Australian Vegan Recipes
Popular 8 Italian Vegan Recipes
5 Delicious Mexican Vegan Recipes For Your Kids
7 Popular And Delicious Indian Vegan Recipes For Your Kids