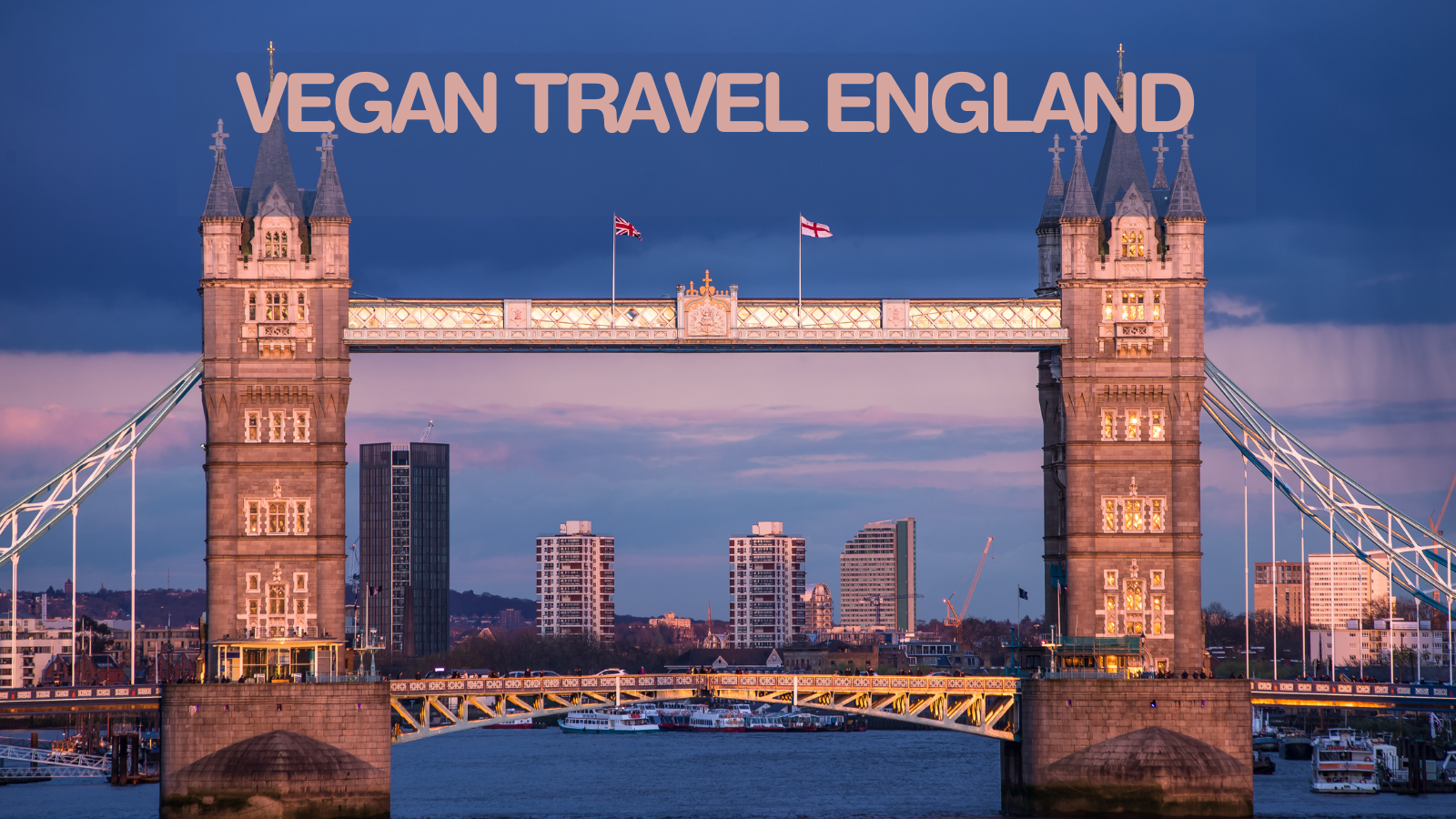 Vegan Travel England
I used to constantly ask new pupils what sprang to mind when they thought about England after working as an English teacher for 5 years. The Queen, The Beatles, or fish and chips were invariably the responses…
When you ask them what other English cuisine comes to mind, they usually say Sunday roasts, sausage and mash, or English breakfast… Are there any vegan options?
Even though England is known for its famed meaty foods, I'm delighted to report that it has evolved into a fantastic place to visit as a vegan.
Vegan numbers are on the rise, ethical enterprises are thriving, and living or travelling as a vegan in England has never been easier.
Despite the vastly better situation, traditional English cuisine is a meat-heavy affair, so we've put together this guide so you may enjoy all of the amazing meals available while on your trips!
1. Answers To Frequently Asked Questions
Q. Can you describe vegan travel in England in a few words?
You'll discover some of the most delectable, innovative, and varied vegan cuisines, but they come at a cost.
Q. Are there vegan choices outside of vegan restaurants?
As the vegan movement increases, ethical choices are becoming more widely available, albeit it becomes more difficult as you travel to more remote places.
Even so, you'll be hard-pressed to find a restaurant in the UK without at least one vegan choice. You'll be spoiled for choice in the cities, where you'll typically find entire vegan menus to taste.
Q. Will I be able to sample some traditional English dishes?
I'm not going to sugarcoat it: typical English cuisine is terrible for vegans. We scratch our heads for a long time trying to think of traditional recipes that were inherently plant-based — there aren't many. You will still be able to sample the meals. You'll have to stick to vegan alternatives.
Because there has been such a strong push toward a vegan diet, finding these alternatives has become fairly simple.
Regular cafés serve vegan Sunday roasts, bangers and mash, afternoon tea, fish and chips (yes, fish and chips!) and a wide range of delectable desserts. Unfortunately, not all areas have developed as much, so you'll have to scout a few sites before visiting new places.
Q. Is it going to be expensive?
This is our least favourite aspect of being a vegan in the United Kingdom. Food is prohibitively pricey. Everything is, in fact, rather costly.
You may pay a significant sum of money for a nice plate of food, and you can also pay a significant sum for a lousy dish of food.
Compared to the rest of the world, and even Europe, England is rather expensive, so plan on spending at least £10 per person on dinner.
Q. Can I get international vegan options?
Yes, absolutely. One of our favorite elements about living in England is its diversity. Curry has become so popular in the United Kingdom that it has been designated as the country's national dish.
This means that if you're craving a vegan burrito, sushi, pho, spaghetti, burgers, momos, or goulash, you'll be able to get it, and it'll most likely be delicious.
While it's crucial to sample classic English foods, you may also have a blast sampling international fusions and specialties!
2. Veganism, Culture, And Cuisine In England
When it comes to culture, England is a fascinating place. On the one hand, there are still scenes in locations like the Peak District that feel as though time has passed them by. On the other hand, there are tremendously advanced cultural melting pots brimming with people from all over the world.
It's all extremely thrilling, especially for those who are seeing it for the first time. These cultural influences, like they do in most nations, have a significant impact on the food and, as a result, your vegan experience.
Traditional English cuisine revolves around '1 meat and 2 vegetables,' which might be problematic. So, as much as this typical Englishness is entertaining when traveling, it quickly degrades when you become hungry.
Vegetables are frequently prepared with animal products, eggs and dairy are put into everything, and sweets are almost non-existent. Basically, life would have been very shite prior to the vegan movement of the last several years.
Fortunately, everything has changed. Vegans still have it tough in England, but with an increasing number of individuals switching to a plant-based diet, ethical options and alternatives are becoming more common. Vegan has become a common phrase in England (much more so than spiffing and bloody hell!) Not only is it well-liked, but it also appears to be taking over!
Vegan menus are increasingly available in high-street eateries, bars have vegan options, and nearly every coffee shop will provide plant-based milk substitutes.
The vegan movement has exploded, and with almost 1 million happy herbivores in the UK, an incredible range of ethical businesses appear to be springing up on a daily basis. It's inspiring to see so many iconic vegan eateries and pioneering businesses prospering and generally packed to the gills!
There are many international alternatives in addition to the vegan ones, which might be fantastic for animal lovers. Even the tiniest communities have Chinese, Indian, Italian, and Thai restaurants, while larger cities have every foreign cuisine under the sun. All of them, in fact.
Overall, this makes England seem very well, but not everyone in the country is improving at the same rate. More developed locations are absolutely as indicated above, but things are a little more challenging in rural areas. Many people in these places still adhere to the "one meat, two vegetables" guideline — keep reading to see how to get past it.
3. Traditional Vegan Foods To Try In England
We weren't joking when we stated there weren't many typical vegan-friendly recipes. The only thing that sprang to mind was… oatmeal. Porridge, that's right. That isn't usually vegan, however. Don't worry, we've also included a list of classic cuisines with vegan equivalents, as well as some less traditional foods that you should try on your travels!
Porridge
This used to be a breakfast staple in England, and it's a terrific way to fill up in the morning. Porridge is typically cooked with water in some regions of England, making it inherently vegan! Milk is used in various regions of the nation. Nowadays, practically every store will feature a plant milk choice.
Bangers And Mash
Sausage and mashed potatoes are served with gravy and seasonal vegetables in a bangers and mash dish. It's a well-known meal that can be found all throughout the nation, and many restaurants now offer a vegan version.
Full English Breakfast
A traditional English meal that can easily be made vegan. Eggs, sausages, bacon, grilled mushrooms, grilled tomatoes, beans, hash browns, and toast are typical components of a full English breakfast.
Because the meal isn't cooked or combined, it's simple to get the specific items you want at typical restaurants or cafés. Veggie bacon, sausages, and a variety of other vegan items are likely to be found in vegan establishments.
Sunday Roast
The ultimate 'meat and two vegetables' English supper. Served with a variety of meat cuts, seasonal vegetables, Yorkshire puddings, and gravy.
It's generally eaten on a Sunday afternoon, as the name indicates, and is quite popular in UK pubs. Because it's such a popular dish in England, it's simple to locate vegan alternatives that utilize nut roast or something similar to replace the meat.
Gin And Ale
The English are known for their gin and ale, and they attempt to drink as much of it as they can to express their support. Every pub or drinking institution will offer a bewildering array of ales and gins, each with its own distinct ingredients and brewing history.
Indian Food
Indian food has now become a key part of English culture and is probably eaten more than any other dish in the UK. Many recipes you'll discover are fusions of Indian, Bangladeshi, and English cuisines, with plenty of vegan alternatives!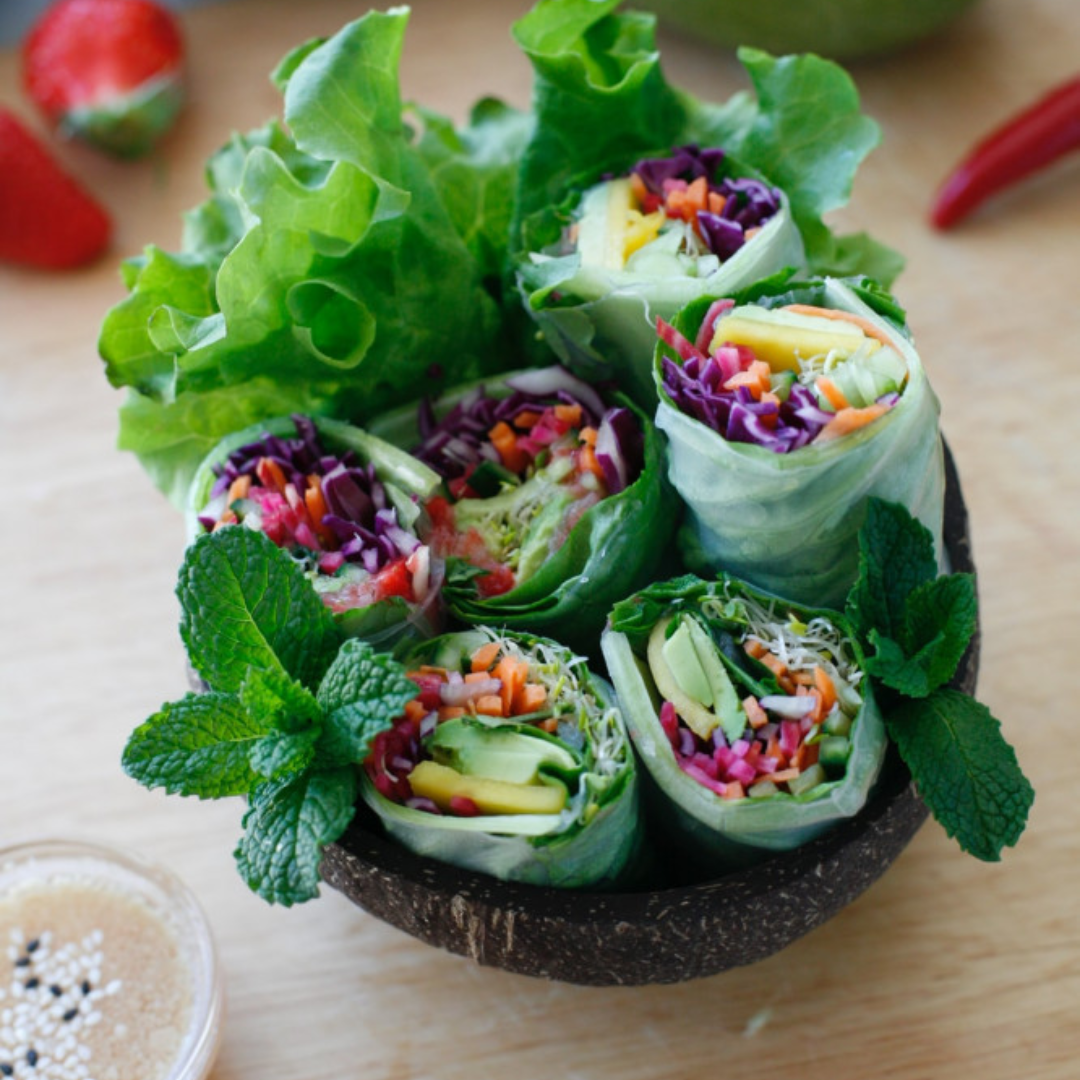 4. What Else May A Vegan Eat In England?
The foods listed below are often available at vegan restaurants, and while they are less popular, they are well worth searching out. To find any of them, type 'the meal you want' + 'the location you're heading' into Google.
Fish And Chips
Yes, vegans may still eat the traditional fish and chips in England. There are currently a wide range of restaurants that serve the meal, which typically includes tofu as a fish replacement.
Junk Food For Vegans
If you're sick of Buddha bowls and spirulina smoothies, go to a fast food joint and get something a little more sinful. You'll find them in most major cities, and Make No Bones in Sheffield is one of our favourites — their surf n turf and Philly cheese steak sandwich was incredible!
Street Food That Is Vegan
Street food is a significant business in many parts of England, especially in the larger towns, and you'll find street food markets.
The diversity of these foods is undoubtedly the most appealing feature, as you'll find regional specialties worldwide. They're great places to get vegan treats, and even if the vendor isn't entirely vegan, they'll most likely have a few vegan alternatives to sample.
Burgers That Are Vegan
Vegan burgers may be found all over the place, but some will knock your socks off with so many lavish toppings that it'll be difficult to call them burgers. If you're in Cambridge, you should stop by Doppelganger for a fantastic Cali burger.
5. Where Can A Vegan Dine In England?
Pubs
The English adore their pubs, and you'll quickly grow to like them if you visit. Pubs may range from fine culinary dining to cheap and cheerful boozers, with some food thrown in for good measure around the country. Pubs used to serve primarily traditional English cuisine heavy on meat, but that is no longer the case.
Almost every pub nowadays has at least one vegan option. Some of the larger pub chains, such as Green King, are now offering a more extensive vegan menu, which may be a viable alternative while not the finest you've ever had.
The more fashionable a bar grows, the more vegan cuisine and international selections are likely to be available. If you go to an affluent pub serving traditional British food, expect a rather meaty menu.
Cafes
Cafes, like pubs, exist in various shapes, sizes, and characteristics. Cafes serve tea, coffee, snacks, breakfast, and lunch items such as sandwiches, salads, and soups. Vegan milk is now widely available in cafés, and there are several well-known vegan eateries around the country.
Restaurants That Operate On Their Own
I strongly advise vegans visiting England to take advantage of independent food alternatives. Because the English like trying new dishes, the market for fascinating new independent establishments is constantly open.
In towns and cities, you'll discover a wide range of possibilities, each with its own distinct appeal. Many independent restaurants are not 100% vegan, but they obtain all of their food locally and are more ethical than some larger commercial eateries.
Restaurants That Serve International Cuisine
We previously stated foreign culinary selections are vast, and many of these establishments will have excellent vegan alternatives. Take a peek around and check what's on the menus to see what's available.
Restaurants On The Main Street
The high street is becoming an increasingly good area to locate vegan-friendly eateries, despite not being our favorite. One perk is that most major restaurant chains have locations across the country, so you'll know what to anticipate.
Many restaurants have developed vegan menus recently, which is fantastic news. The cuisine is mostly international and can be fairly pricey.
Takeaways And Street Food
When looking for vegan street food on your travels, put the city you're visiting + vegan street food into Google. You'll likely discover a fair range of selections.
Supermarkets And Marketplaces
There are several markets in England, many of which feature a fantastic range of vegan food for you to taste. Vegan and street food markets may be found in many larger cities, and they're friggin fantastic. Fat Gay Vegan's ones in London are fantastic, and you'll be spoilt for choice.
If none of the food alternatives above appeal to you, a supermarket is never far away. Supermarkets have all of the ingredients you'll need to prepare your own meals or pack a picnic lunch. Vegan sandwiches, snacks, and fruit are also available for pick-up for an on-the-go meal.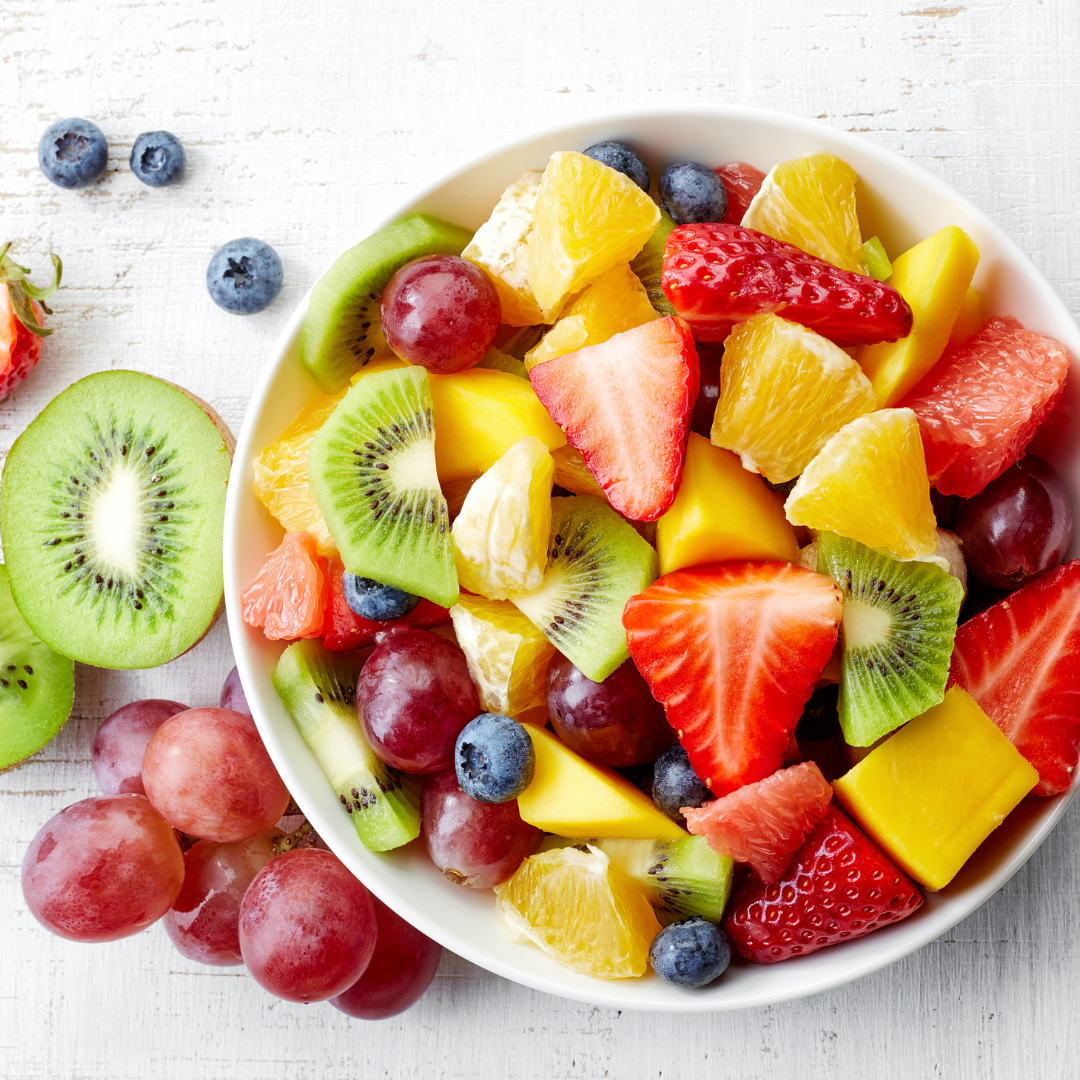 6. When Should You Eat?
Most people have breakfast between 7.30 and 10.30 a.m., and while not all restaurants are open at this time, most cafés are. From the time the restaurant opens until approximately midday, a distinct breakfast menu is frequently available. Vegan huge breakfasts, cereals, oatmeal, and avocado on toast or toast with preserves are some examples of vegan-friendly breakfasts.
Lunch is usually served between 11:45 a.m. and 15:45 a.m. People typically choose salads, soups, or sandwiches in cafés for a lighter lunch rather than going directly to a restaurant for a large dinner.
Dinner is usually served between 5.30 and 9.30 p.m. and is the day's most important meal. It's time to go out to eat, have a few drinks, and eat a lot of vegan food!
Late-night takeout and fast food may be found in most UK towns and cities, and they can serve until the early morning hours. The cuisine isn't world-class, but it's usually affordable and filling after you've sampled all of the gins in the tavern.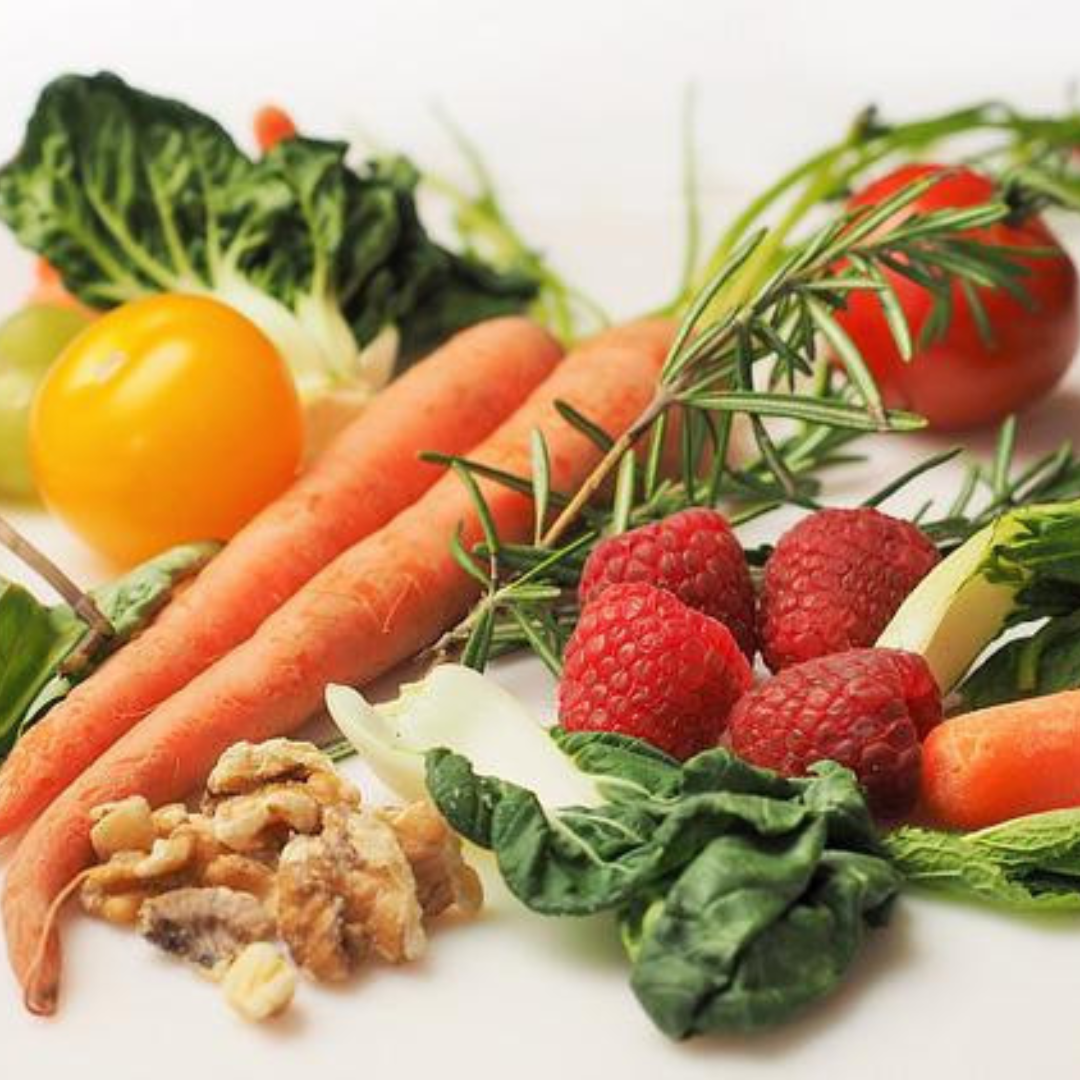 7. Things To Keep An Eye Out For
Because of the wide range of vegan foods available in England, the items to avoid will vary depending on your location. Vegetables are occasionally cooked in animal products at English-style restaurants, taverns, and cafés.
Even though they aren't cooked in animal products, butter is occasionally melted afterward. Dairy products may be utilized in soups as well as mashed potatoes. Inquiring is never a bad idea, so do so before you dig in.
Several high-profile incidents recently of people having adverse reactions to food that had not been properly labelled. This is sad for the victims, but it has significantly improved food labelling and hygiene.
The great majority of food is now clearly labelled, so cross-contamination and things prepared with the same equipment as meat are no longer a worry.
Pay special attention to tiny independent eateries or takeaways, as they may not adhere to regulatory regulations as strictly as larger establishments.
Vegan food alternatives abound in shops these days but read the labels carefully. Some goods may be labelled as milk or egg-free, yet they may contain dairy in other ways. If you're unsure, look at the rear labels.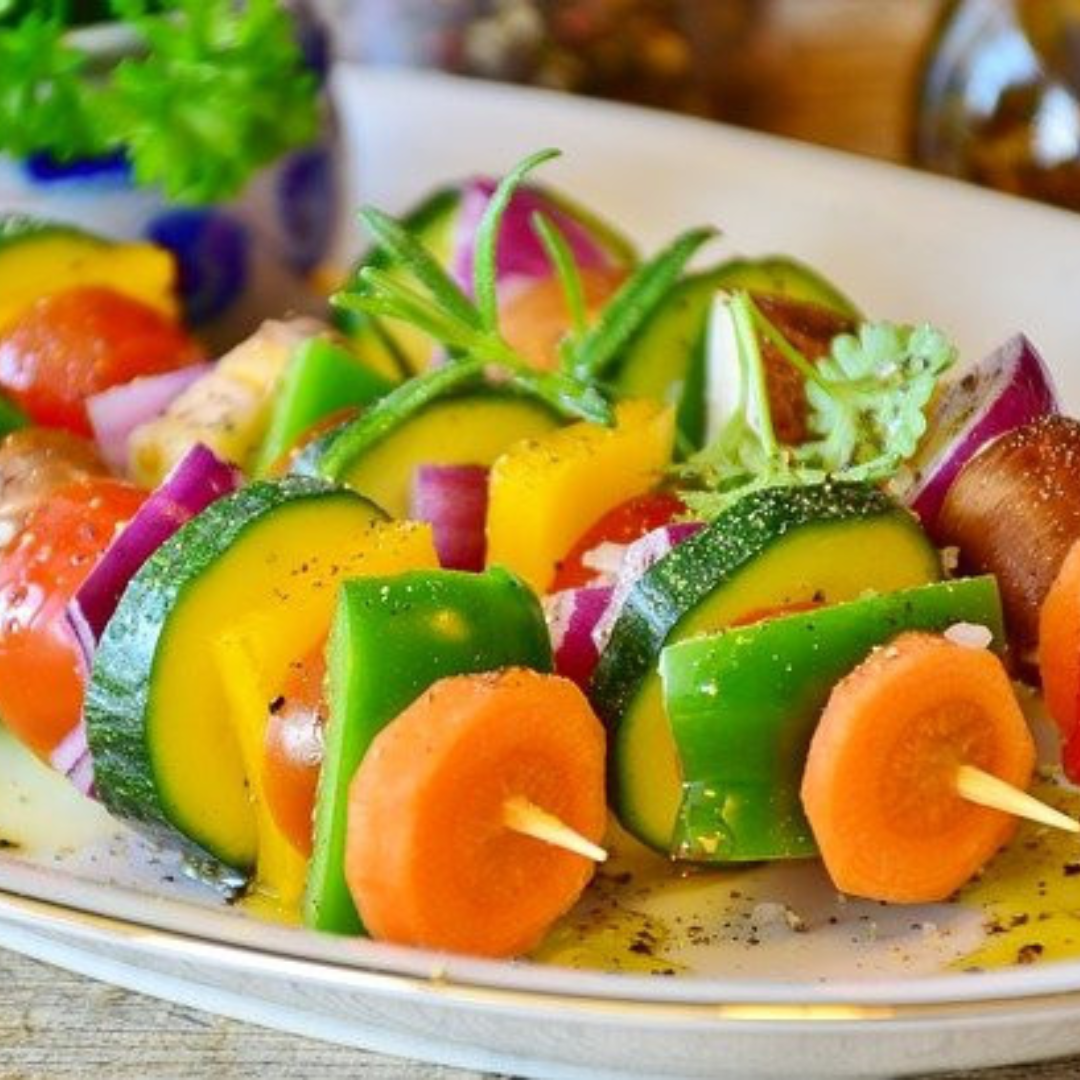 8. Vegan Advice
Before you go, research sites like Happy Cow and TripAdvisor.
Bring some snacks with you in case you grow hungry while travelling.
Join vegan Facebook groups such as UK Vegan and Vegan Travel.
Make a checklist to ensure that you try everything!
Start putting money aside since food isn't inexpensive, and you don't want to miss out.
Check the menu before going online to avoid being disappointed by the restricted selection.
Restaurants become busy, so if it's a popular spot, make a reservation ahead of time.
Don't be scared to ask questions.
Take a look at a vegan market!
Don't limit yourself to English cuisine; look at some international selections.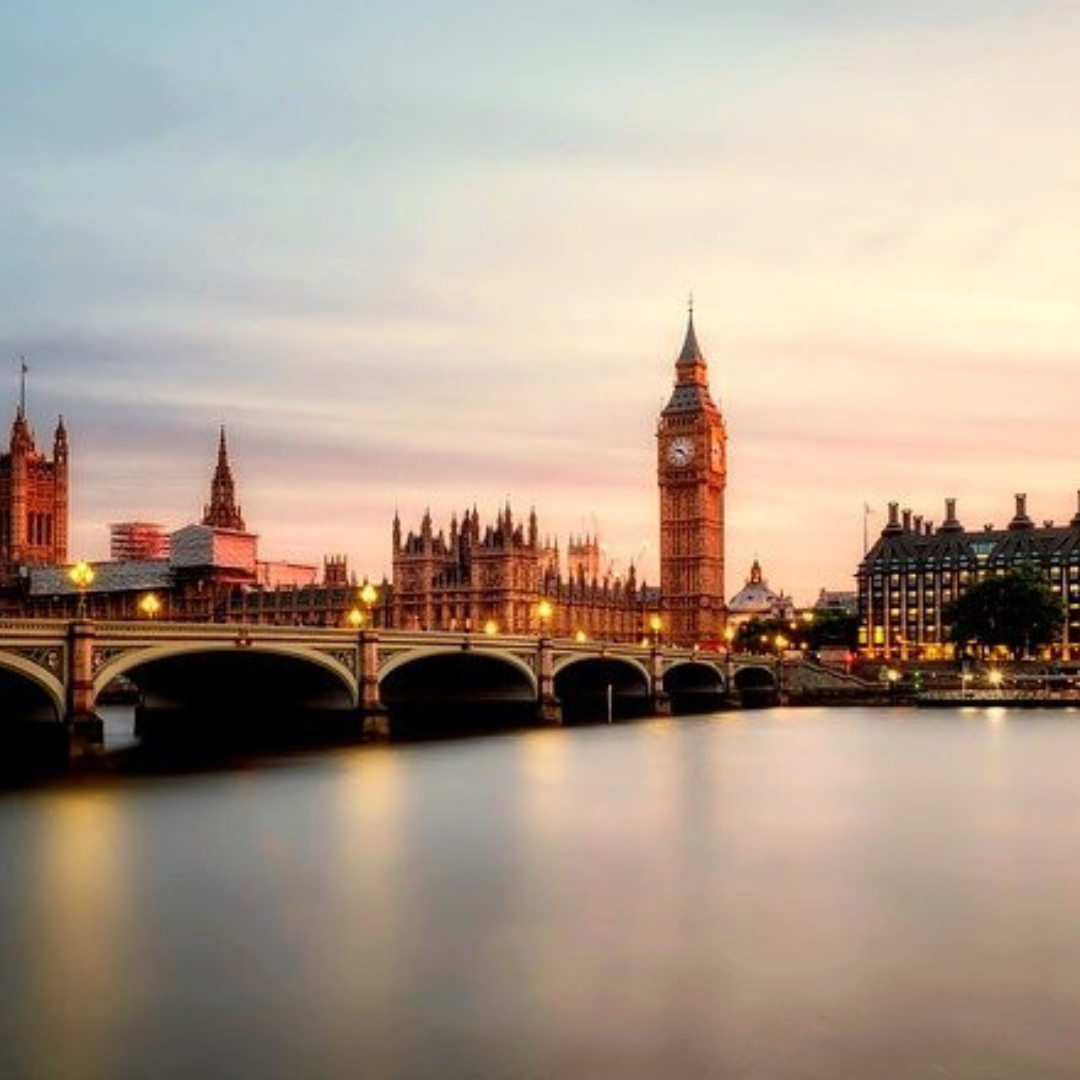 Conclusion
I trust you enjoyed this article about Vegan Travel England. Please stay tuned for more blog posts to come shortly. Take care!
JeannetteZ
Your Opinion Is Important To Me
Ideas? Thoughts? Questions? I would love to hear from you. Would you please leave me your questions, experience, and remarks about this article on Vegan Travel England in the comments section below? You can also reach me by email at Jeannette@LivingTheVeganLifestyle.org.
Disclosure
This post may contain affiliate links. I earn from qualifying purchases as an Amazon Associate and other affiliate programs. Read my full disclosure.
Here are links to some of my favourite articles:
12 Best Vegan Restaurants In England
Best Vegan Restaurants In Belgium
Best Vegan Restaurants In Denmark
9 Most Popular Australian Vegan Recipes
Popular 8 Italian Vegan Recipes