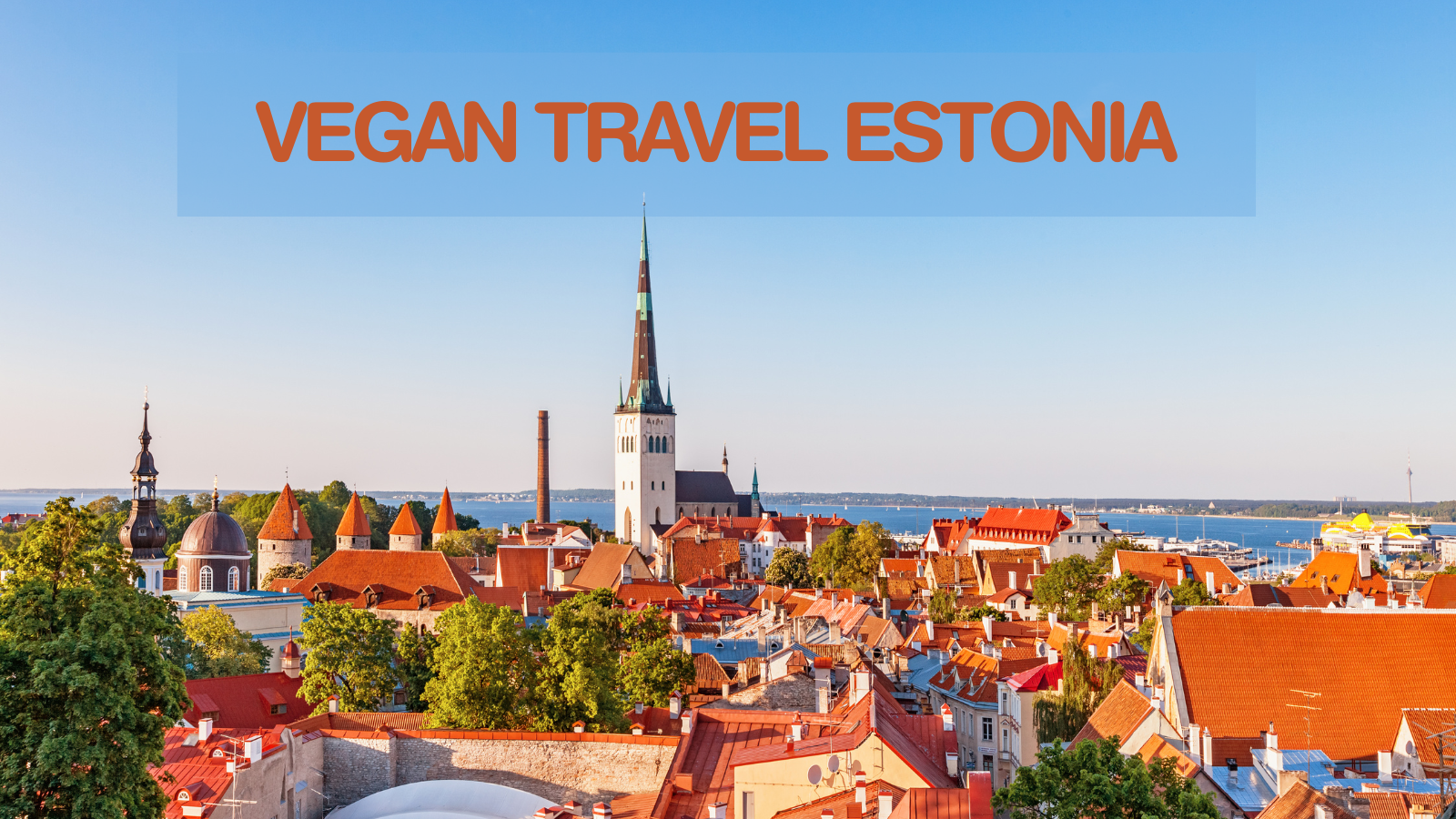 Vegan Travel Estonia
Being a vegan in Tallinn was surprisingly simple. They don't seem to comprehend the term vegan, but if you define what you don't eat, there are usually a few vegan alternatives available, as well as a few businesses that specifically cater to vegans.
According to what I've read, this is because gluten and dairy allergies have become more prevalent in Tallinn, and I've seen several eateries listing food sensitivities on their menus.
We had a portobello mushroom burger with grilled peppers and courgette pasta from Platz, which was delicious! Then I ordered buckwheat pancakes (without the honey) with berry sorbet; I didn't like the pancakes, but the berry sorbet was fantastic!
Tallinn is a lovely tiny city with delicious vegan cuisine. This is where you'll find it. Tallinn offers a remarkable amount of vegan and vegan-friendly eateries for its size. It's a little city that you'll probably only visit for a few days, but you'll find a wonderful range of vegan restaurants within that time.
Inspiration For Vegans
This is a 100% vegan restaurant located in the heart of the city. This would be my first pick if I were walking through the old town and needed a rest. It features a great atmosphere that is both roomy and welcoming. The menu is in English, and the staff is also fluent in English. I had their beetroot burger, which had a lot of toppings and a lot of unexpected flavours.
Restauran Vegan V
In the old town, there is a renowned vegan restaurant. Because it is so popular, you should make a reservation ahead of time. The first time I attended, it was completely booked for that day and the next day.
I didn't feel like preparing, so I strolled in a few days later, and they had a table open. It was just a question of chance.
Except for that one table, it was far beyond midday, and the restaurant was packed… If you wish to dine there, make a reservation.
I ordered the seitan taco, which came with guacamole, vegan cheese, and red beans and was delicious. I also had an apple rhubarb drink produced in Estonia that was quite pleasant.
I would have liked to sample the kale lentil pie and the zucchini noodles, and the red quinoa salad, which were also on the menu.
They also offer some unique vegan sweets. Because the taco was so large and filling, I didn't eat any of them. They'll have to wait till the next opportunity.
Vegan Chocolate And Vegan Ice Cream – Karu Talu Okolaad
This is a must-see location! It's tucked away on a side street near the central square in the old town. When the door is shut, it appears to be closed. You, on the other hand, want to open that door.
One of the best and most unexpected vegan experiences I had on my trip was at this small chocolate shop. It's a family business, so everything is made by hand and vegan. It's a small space that's always packed, and it's easy to understand why.
There are so many flavours to pick from that you can find yourself looking at those enormous pieces of chocolate for a long time. You can request a sample to help you decide. The staff is really pleasant. At €2, all chocolates are quite reasonably priced.
Veg Machine Is A Fantastic Vegan Fast Food Restaurant
Inside the food market Balti Jaama Turg, near the train station, there is a vegan fast food stall. The menu is in Estonian, but I could get a whole translation since it was so brief and the man behind the counter was so kind.
I ordered the sweet potato burger, which is more of a sandwich than a burger. It was extremely flavourful and well-seasoned. If you're looking for something fast and cheap, here is the place to go.
Toormoor – Raw Vegan Food
This little eatery may also be found at the Balti Jaama Turg food market. It's difficult to miss since it's near the market's main entrance. Everything on the menu is vegan and nearly raw. They also contain no sugar and are gluten-free instead of relying on dates and maple syrup.
I experimented with a raw vanilla dessert that included fruit and avocado. It had a nice texture and a variety of unexpected flavours without being too sugary.
Unfortunately, there is no English menu, although many of the culinary items may be seen in the attractive display. Soup, vegetable wraps with homemade raw bread, vegan cakes, and other unique raw dishes are available.
Marta Khovik Is A Writer
A dreamy, beautiful home with a lovely vegan kitchen. You'll have to go outside the city center to find it, but Tallinn is small enough that a tram ride will only take about 10 minutes. The lady who ran the establishment was pleasant and chatty.
Soups, wraps, stews, cakes, smoothies, and pancakes are all on the menu (on Sunday). I tried the veggie wrap, which was tasty and filling. The atmosphere is serene, the interior is tastefully decorated, and there is a garden where you can enjoy your meal if the weather permits.
Vegan Buffet By The Water At Vigri Kohvik
I enjoy discovering vegan restaurants in unusual locations. You will not go hungry if you visit Pirita, a seaside suburb of Tallinn.
Right by the marine overlooking the boats, there's a fully vegan place with a super relaxed vibe. It's a spacious restaurant with a hot and cold buffet, pastries and cakes.
The buffet had rice, curry, couscous, buckwheat, salads and more. Everything is printed in Estonian above the buffet, so ask someone to interpret it.
Bliss – Vegetarian Buffet With Vegan Alternatives
A vast room inside a gigantic grey structure that doesn't appear at all like it would house such an exquisite restaurant.
It's a new visual tale once you enter through the door. The area is bright, stylish, and extremely welcoming, with couches and bookcases that give it a great ambiance.
A vegetarian buffet is available. Vegan foods are properly labelled, and there are lots of them. At first, the vast choices might be daunting.
Cold salads, hot food, and desserts are all available. The cuisine is mostly Indian in style, with some Asian influences. Each meal has a detailed list of ingredients, also written in English.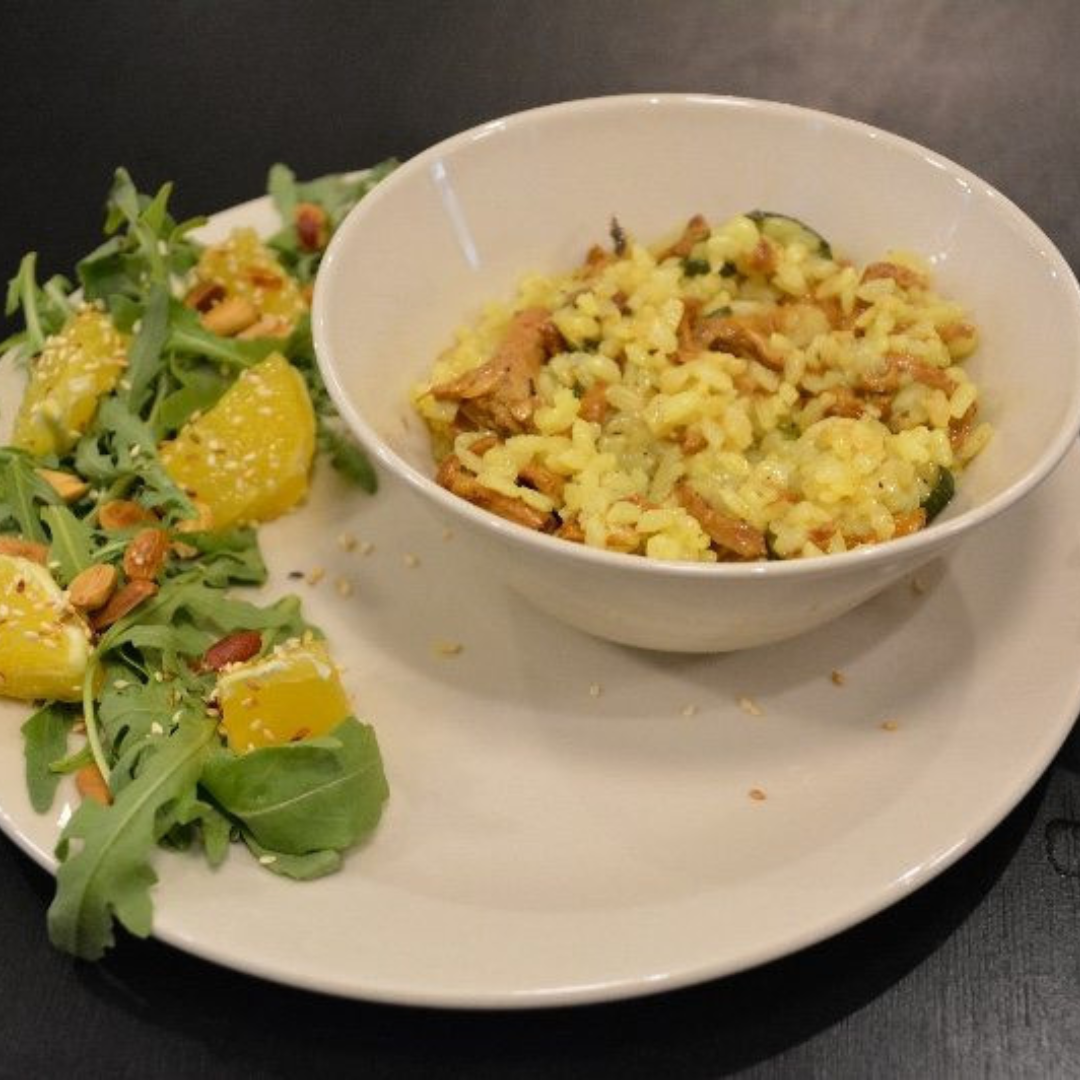 The Vegan Noodle Place In Pelgupaik
Pelgupaik is a small settlement situated just outside of the ancient town. They provide delectable vegan Asian-style cuisine in a broad range of dishes.
Rohe Kohvik
The cuisine at Rohe Kohvik is fantastic, especially the tempeh and pastries. Their bowls are delicious and satisfying as well. It's a wonderful establishment with a terrific vibe and a basic design. It's ideal for lunch. Rohe Kohvik is adjacent to the railway station and is situated near Telliskivi.
Vegan Coffee Shop Lisanna
Lisanna is a vegan coffee shop towards the end of Old Town with a rustic style, a welcoming atmosphere, and delectable snacks ranging from coffees, cakes, smoothies, and sandwiches.
Kitchen Tru
Tru Kitchen delivers wonderful vegan fare. The service, as well as the interior decorations and music, are excellent. Everything about this site appealed to me. The restaurant is situated in Tallinn's northern Karjamaa neighbourhood.
Aed Von Krahli
This restaurant is cozy, with low lighting and a variety of sitting locations, and the cuisine is great. They offer meat, but they also provide several vegan choices.
VegMachine
VegMachine is a food stand located inside Balti Jaama Turg, near Telliskivi Creative City. They offer good meals, prompt service, and have a pleasant staff. Their burgers are excellent, as are their sweet potato fries with mayonnaise. Because there is limited seating, it is best to order takeout.
Vegan Restoran V
The vegan restaurant V is undoubtedly Estonia's most popular vegan eatery. The cuisine is great, and they provide a variety of unique and fascinating meals. Because the restaurant is tiny and busy, making a reservation ahead of time is a smart idea.
"Tallinn is a vegan's paradise."
When I see anything like that on the internet, I say to myself, "oh great, so there will probably be three restaurants tops."
When I go to new places as a vegan, I'm always wary since what the locals consider vegan differs greatly depending on where you go.
For example, while I was in Spain, I was served fish soup since it had veggies. Or the time in India when a restaurant advertised "vegan alternatives available," but all they had was one meagre sandwich with veggies inside.
Fortunately, veganism seems to be on the upswing throughout Eastern Europe, making it much simpler to discover nice vegan restaurants.
Prague, Warsaw, and Riga were all wonderful, and Tallinn happily introduced a new rival to the market. Check out my Tallinn article for ideas on how to spend your time there!
At our hotel, Hotel Bern, we had excellent vegan breakfast choices. Most of the eateries listed below also served breakfast and brunch, and they are among our favourite vegan discoveries in Tallinn, Estonia.
Restaurant Aed
This restaurant is beautiful, with dining options in various portions of the structure. It has a great environment with rustic, antique air, low lighting, and delicious meals.
You may choose your meal depending on the primary component, such as 'the Onion' or 'the Potato,' which can be served vegan or with a meat option if desired.
I went for the Mushroom, which came with parsnips and a lovely apple sauce (sorry for the poor camera quality!)
Note: You will not be given a plain onion on your plate; each dish is meticulously prepared with only the best ingredients and the most delectable flavours.
Kovik Kohmeet
This café, located atop the Solaris shopping mall, has an open, breezy feel and gives a great perspective of the city.
There is a solid lunch menu with main vegan meals and salad alternatives. However, there are just vegetarian options on the morning menu. With coffee, we ordered the two vegan cheesecakes on the menu – a lovely afternoon stop.
Chocolate Shop Karu Talu (Bear Farm)
The delicious aroma of chocolate will entice you inside this establishment, which is conveniently situated near Old Town Square.
Here is the place to go if you need a pick-me-up in the afternoon (or if you're simply a chocoholic like me).
It's run by the sweetest woman who will let you try her delectable chocolates in any flavour you can imagine!
We went for the apple and cinnamon and salted caramel flavours. They are DELICIOUS! They are rich, creamy, melt-in-your-mouth delicious. You may take them home or enjoy them with a nice beverage at the café.
Toormoor
This café, situated in the Balti Jaam market, specializes in raw cuisine and offers lunch choices as well as small bites like paninis and soups. Their pastries were delicious, and the coffee was excellent. When visiting Telliskivi, this is a nice place to stop.
Estonia's Tallinn is one of Europe's most magnificent medieval towns. Tallinn is both ancient and traditional, but it also allows for progressive dining, with some vegan and plant-based eateries in and around Old Town.
If you're looking for a nutritious meal, I suggest trying a bowl of mushroom soup or even beet ravioli at one of these vegan restaurants.
Buffet Bliss
Bliss has a daily vegetarian and vegan-friendly buffet with more than 100 items. Over 50 of the recipes are gluten-free, and about 50 are lactose-free.
The plant-craving stomach juices will find all they want here, including worldwide favourites like robust chana masala, pumpkin soup, and guacamole.
Each participant is given a bliss card, allowing them to visit the buffet as often as possible since the plates are weighed in 100-gram increments.
My spirit ached to sink my finger into every ounce of handmade dessert and ice cream after strolling around the aisles.
You won't go hungry with anything from salad, dessert, hot beverages, and everything in between. I walked here from Old Town, and although it takes time and isn't picturesque, it's doable.
Restoran Vegan V
This crown gem, Tallinn's first vegan restaurant, is a favourite hangout for residents and plant-based visitors. The restaurant on Rataskaevu Street in Old Town seats 30 people and is often crowded. Reservations are strongly advised.
There is a normal menu as well as a daily special. I tried the raw beet ravioli with cashew cheese filled inside and the pumpkin soup. This dish is healthy and hearty for a chilly winter day in Tallinn. If you don't want to eat, they also provide a variety of coffees, teas, and sweets.
Puree
Puree is a typical health food store with juices, snacks, smoothies, and sandwiches on the menu. There are light lunch alternatives available. Puree has you covered if you're searching for something fast and simple in Europe that won't take long.
Veg Machine
Visit Veg Machine for a quick snack of vegan comfort cuisine in a nice small ambiance. It's known for its plant-based junk food, such as burgers and fries, and it's the ideal spot for vegetarian fast food or a cheap snack near the train station.
A burger might cost anything from four to six Euros. The food booth is located within Balti Jaama Turg and has a few counter seats.
Green Bakery
Green Bakery, a dairy-free café and bakery in the Sikupilli district, is situated near the major bus terminus. A buffet is also available at Green Bakery, which includes a selection of salads, soups, main meals, and desserts.
If you don't want to eat from the buffet, muffins, coffee, and pastries are available, and it's a great spot to browse the numerous books for sale. There are also baked foods and pantry supplies for sale.
Conclusion
There are many additional vegan alternatives in Tallinn, and I recommend checking out the Happy Cow website to confirm restaurant hours. Because we live in a changing world, double-check that these small businesses are still open and functioning in the same location. These are the four destinations I suggest vegan cuisine can be found everywhere around the globe.
I trust you enjoyed this article about Vegan Travel Estonia. Please stay tuned for more blog posts to come shortly. Take care!
JeannetteZ
Your Opinion Is Important To Me
Ideas? Thoughts? Questions? I would love to hear from you. Would you please leave me your questions, experience, and remarks about this article on Vegan Travel Estonia in the comments section below? You can also reach me by email at Jeannette@LivingTheVeganLifestyle.org.
Disclosure
This post may contain affiliate links. I earn from qualifying purchases as an Amazon Associate and other affiliate programs. Read my full disclosure.
Here are links to some of my favourite articles:
Best Vegan Restaurants In Estonia
12 Best Vegan Restaurants In England
Best Vegan Restaurants In Belgium
Best Vegan Restaurants In Denmark