Best Vegan Restaurants In Los Angeles, California
Best Vegan Restaurants In Los Angeles, California
Welcome to the vibrant city of Los Angeles, a paradise for vegans and plant-based food enthusiasts!
With its diverse culinary scene and progressive food culture, LA offers an array of vegan restaurants catering to various tastes and dietary preferences.
Whether you're a committed vegan, a health-conscious individual, or simply looking to explore new flavours, you'll find many options to indulge your palate.
Los Angeles boasts many vegan restaurants committed to serving delicious, plant-based cuisine, from trendy cafes to upscale dining establishments.
These establishments are dedicated to promoting sustainable and ethical dining practices while satisfying the appetites of vegans and non-vegans alike.
In this blog, we'll delve into the world of vegan restaurants in Los Angeles, highlighting some of the city's top vegan restaurants.
Whether you're a resident or a visitor, this guide will help you navigate the vegan food scene, providing recommendations and insights into the unique offerings of each establishment.
Get ready to embark on a culinary journey through Los Angeles, where innovative chefs and passionate restaurateurs are redefining vegan cuisine.
LA's vegan restaurants will impress and inspire you, from inventive plant-based burgers to mouthwatering vegan desserts.
So, let's dive into the vibrant world of vegan dining in Los Angeles and discover the incredible flavours that await you!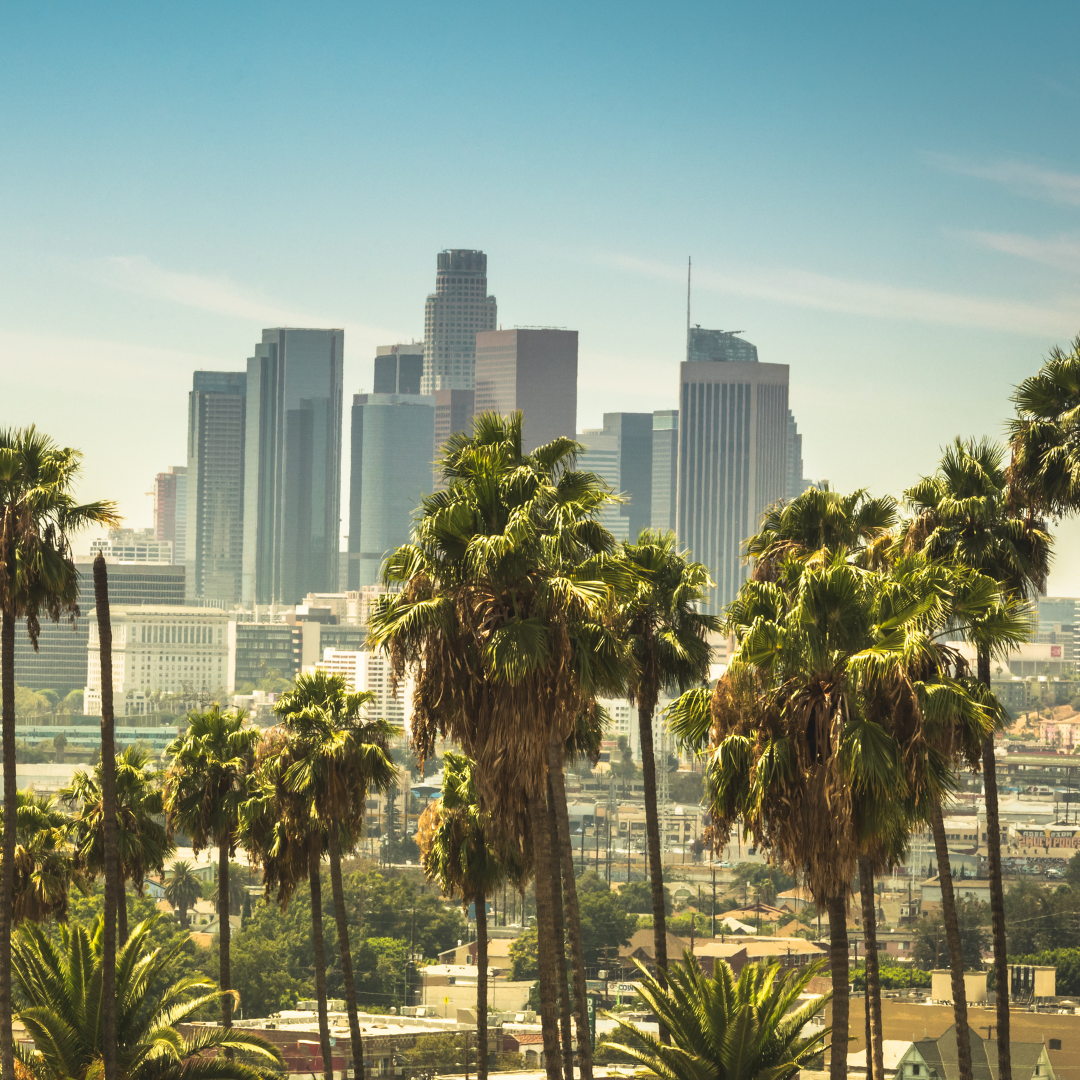 Vegan Culture And Veganism In Los Angeles
Los Angeles has become synonymous with vegan culture and is widely regarded as one of the most vegan-friendly cities in the world.
The city's vibrant and diverse culinary landscape offers extensive plant-based dining options to cater to the ever-growing vegan community and those seeking healthier and more sustainable food choices.
The rise of veganism in Los Angeles can be attributed to several factors, including an increased awareness of animal welfare, environmental concerns, and a growing focus on personal health and well-being.
One of the key drivers behind the thriving vegan culture in Los Angeles is the strong emphasis on ethical and compassionate living.
Many residents of Los Angeles are passionate about animal rights and choose veganism to take a stance against animal exploitation.
This commitment to ethical values has paved the way for a flourishing vegan community that actively supports and promotes cruelty-free lifestyles.
Moreover, Los Angeles is a city that embraces progressive and forward-thinking movements, and veganism is no exception.
The plant-based lifestyle aligns with the city's commitment to sustainability and environmental consciousness.
Vegan restaurants in Los Angeles prioritize locally sourced, organic ingredients, reducing the carbon footprint associated with food production and transportation.
By choosing plant-based options, Angelenos contribute to a more sustainable future, making conscious choices that benefit the planet.
In addition to ethical and environmental considerations, the health benefits associated with veganism have also contributed to its popularity in Los Angeles.
The city is renowned for its health-conscious culture, where fitness and wellness are highly valued. Veganism offers many health advantages, including lower risks of heart disease, diabetes, and certain types of cancer.
Los Angeles residents embrace veganism to nourish their bodies with nutrient-rich, plant-based meals that promote vitality and overall well-being.
Many vegan events, festivals, and community gatherings support Los Angeles's vegan culture. Vegan food festivals, such as the annual Vegan Street Fair and VegFest, attract thousands of attendees eager to explore the latest vegan culinary trends and indulge in various plant-based dishes.
These events serve as a platform for local vegan businesses, chefs, and advocates to showcase their offerings and promote a compassionate lifestyle.
Overall, the vegan culture in Los Angeles reflects a dynamic and evolving movement driven by a deep commitment to animal welfare, environmental sustainability, and personal health.
The city's diverse and innovative vegan restaurants and supportive community create a welcoming environment for vegans and those interested in exploring plant-based cuisine.
Whether you're a long-time vegan or simply curious about this lifestyle, Los Angeles provides a rich tapestry of vegan experiences that will inspire you to embrace a compassionate way of living.
Best Vegan Restaurants In Los Angeles
Los Angeles is home to many vegan restaurants, offering diverse and exciting plant-based culinary experiences.
From casual eateries to upscale dining establishments, the city caters to all tastes and preferences, showcasing the creativity and innovation of chefs committed to vegan cuisine. Here are some notable vegan restaurants in Los Angeles: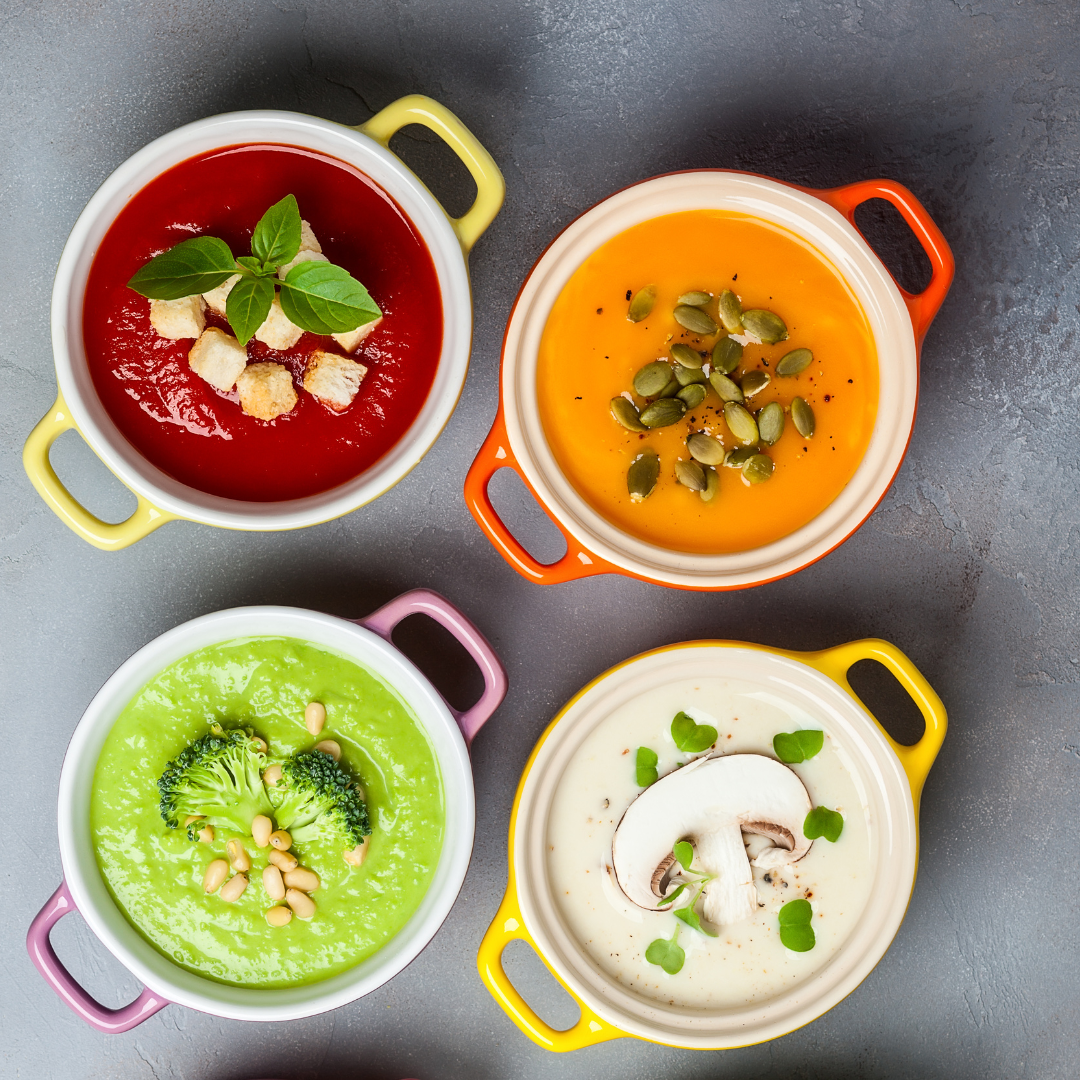 1. Café Gratitude
With multiple locations across the city, Cafe Gratitude is a beloved vegan restaurant known for its nourishing and flavourful plant-based meals. The menu features a variety of dishes made with organic, locally sourced ingredients.
Cafe Gratitude offers diverse, healthy and satisfying options, from colourful salads to hearty grain bowls and delicious raw desserts.
Starters

Seasonal Soup: A rotating selection of soups made with fresh, seasonal vegetables and flavourful spices, providing a comforting and nourishing start to your meal.
Guacamole and Salsa with Housemade Corn Chips: Creamy avocado-based guacamole and tangy salsa served with crispy, housemade corn chips, offering a delightful combination of textures and flavours.
Sweet Potato Fries with Cashew Aioli: Crispy sweet potato fries accompanied by a creamy and savoury cashew-based aioli, providing a satisfying twist on a classic appetizer.
Buffalo Cauliflower Bites: Roasted cauliflower florets coated in spicy buffalo sauce create a tasty and plant-based alternative to traditional buffalo wings.

Salads

Kale Caesar Salad with Cashew Parmesan: Crisp kale leaves tossed in a creamy cashew-based Caesar dressing and topped with housemade cashew Parmesan cheese, offering a healthy twist on the classic Caesar salad.
Grateful Bowl with Seasonal Vegetables and Quinoa: A vibrant bowl featuring a colourful mix of seasonal vegetables, protein-rich quinoa, and a flavourful dressing, providing a balanced and wholesome meal.
Mexican Chopped Salad with Black Beans, Avocado, and Pico de Gallo: A refreshing salad that combines crunchy lettuce, protein-packed black beans, creamy avocado, and zesty pico de gallo for a satisfying and vibrant Mexican-inspired dish.
Mediterranean Salad with Mixed Greens, Olives, and Sun-Dried Tomato Dressing: A light and refreshing salad featuring a blend of mixed greens, briny olives, and a tangy sun-dried tomato dressing, offering a taste of the Mediterranean.

Bowls

Macrobiotic Bowl with Steamed Vegetables, Brown Rice, and Miso Tahini Sauce: A nourishing bowl consisting of steamed vegetables, fibre-rich brown rice, and a flavourful miso tahini sauce, providing a well-rounded and satisfying meal.
Indian Curry Bowl with Spiced Lentils, Coconut Curry, and Basmati Rice: A fragrant and aromatic bowl featuring spiced lentils, creamy coconut curry, and fluffy basmati rice, offering a burst of Indian flavours and textures.
Green Goddess Bowl with Quinoa, Kale, and Avocado Dressing: A vibrant bowl packed with nutrient-dense ingredients like quinoa, leafy kale, and a creamy avocado dressing, providing a nourishing and energizing meal.
Thai Peanut Bowl with Rice Noodles, Tofu, and Peanut Sauce: A flavourful bowl that combines rice noodles, marinated tofu, fresh vegetables, and a rich peanut sauce, creating a satisfying and savoury Thai-inspired dish.
2. Crossroads Kitchen
Located in West Hollywood, Crossroads Kitchen is a celebrated fine dining establishment that redefines vegan cuisine.
With an emphasis on Mediterranean-inspired dishes, the restaurant offers a sophisticated menu featuring plant-based versions of classic dishes like the "Scaloppini" and "Artichoke Oysters."
Crossroads Kitchen provides an elegant dining experience with its stylish ambiance and exceptional service. Here is a menu with examples of the types of dishes you can find at Crossroads Kitchen, along with brief explanations of each:
Starters

"Artichoke Oysters": This creative and plant-based rendition features artichoke petals seasoned and prepared to resemble oysters, providing a unique and flavourful appetizer.
"Scaloppini": A vegan take on the classic Italian dish, typically made with thinly sliced seitan or other meat alternatives, sautéed and served with a rich sauce, showcasing Crossroads Kitchen's ability to reimagine traditional flavours in a plant-based way.
Grilled Flatbread: A savoury and delicious appetizer, typically topped with various flavourful ingredients such as roasted vegetables, vegan cheese, and aromatic herbs, providing a delightful start.

Mains

"Linguini and Clams": A vegan version of the beloved linguini and clams, featuring tender pasta tossed in a flavourful sauce with plant-based "clams" made from ingredients like mushrooms or other seafood alternatives, showcasing the restaurant's ability to recreate classic flavours in a plant-based manner.
"Piccata Milanese": A plant-based twist on the traditional Piccata Milanese dish, typically made with breaded and fried seitan or plant-based cutlets, served with a tangy lemon-caper sauce and accompanied by roasted potatoes or vegetables.
"Impossible Burger": Crossroads Kitchen offered their rendition of the popular plant-based Impossible Burger, a juicy and flavourful burger made from plant-based ingredients and served with a selection of toppings and crispy fries.

Sides

Truffle Mac and Cheese: A decadent and creamy plant-based mac and cheese infused with earthy truffle flavours, providing a comforting and indulgent side dish.
Brussels Sprouts: Roasted brussels sprouts with a lovely caramelization and served with a tangy glaze or seasoning, offering a delicious and nutritious accompaniment to the main course.
Cauliflower Mash: Creamy and velvety mashed cauliflower, seasoned to perfection and served as a healthier alternative to traditional mashed potatoes.

Desserts

Chocolate Mousse: A rich and velvety chocolate mousse made from plant-based ingredients, offering a delightful and indulgent ending to the meal.
Vegan Cheesecake: A creamy and flavourful vegan cheesecake made with dairy-free ingredients and various delicious flavour options, showcasing the restaurant's ability to create delectable plant-based desserts.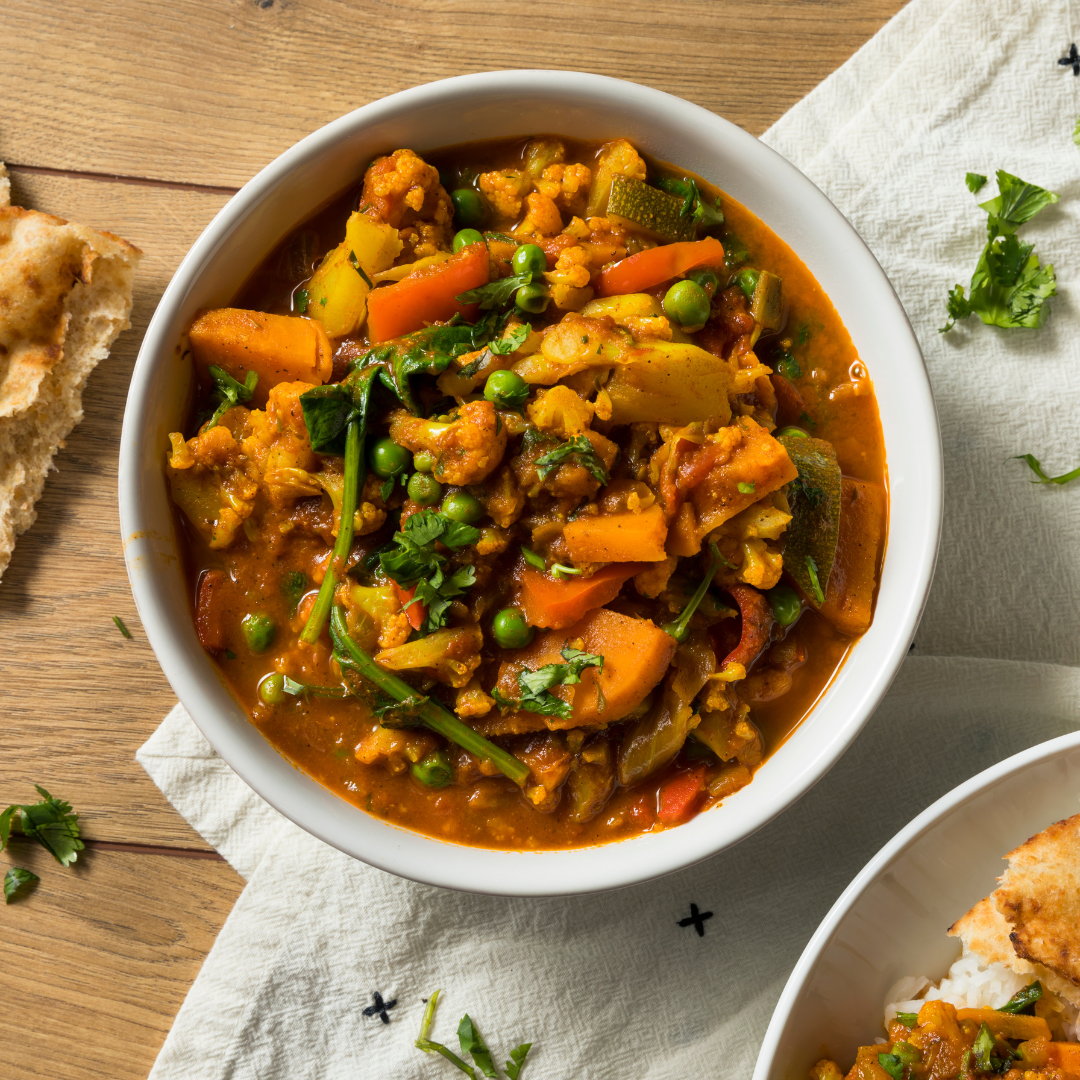 3. Gracias Madre
Located in West Hollywood, Gracias Madre presents a plant-based twist on Mexican cuisine. Their menu showcases authentic flavours using organic, locally sourced ingredients.
Gracias Madre offers a delightful dining experience with a vibrant atmosphere, from famous plant-based enchiladas to flavourful tacos and refreshing cocktails.
Here is a menu with examples of the types of dishes you can find at Gracias Madre, along with brief explanations of each:
Starters

Guacamole y Totopos: Creamy avocado dip made with fresh, ripe avocados, tomatoes, onions, and cilantro, served with crispy corn tortilla chips, providing a classic and flavourful start to your meal.
Queso Fundido: A vegan twist on the traditional Mexican cheese fondue featuring a melty plant-based cheese flavoured with spices and served with warm tortillas for dipping.

Tacos

Mushroom Tacos: Flavourful sautéed mushrooms seasoned with spices, served on warm tortillas and topped with salsa, guacamole, and cilantro, offering a satisfying and savoury taco option.
Jackfruit Carnitas Tacos: Tender and shredded jackfruit marinated in savoury spices, served on soft tortillas and topped with pickled onions, cilantro, and salsa verde, providing a delightful plant-based alternative to traditional carnitas.

Enchiladas

Sweet Potato Enchiladas: Soft tortillas filled with roasted sweet potatoes, black beans, and flavourful spices, topped with a rich and tangy enchilada sauce and garnished with cashew crema and cilantro, creating a satisfying and comforting dish.
Mole Enchiladas: Enchiladas filled with vegetables or plant-based protein, smothered in a rich and complex mole sauce, made with a blend of chilli peppers, spices, and chocolate, delivering a harmonious combination of flavours.

Main Courses

Coliflor con Mole: Roasted cauliflower served with a generous drizzle of mole sauce, complemented by toasted pumpkin seeds and cilantro, creating a flavourful and satisfying main dish.
Tamales del Dia: A daily selection of vegan tamales, filled with various savoury ingredients such as vegetables, beans, or plant-based protein, wrapped in corn masa and steamed to perfection, offering a traditional Mexican treat.

Desserts

Coconut Flan: A creamy and luscious coconut-flavoured flan, topped with a caramel sauce, providing a sweet and satisfying end to your meal.
Mexican Chocolate Cake: A rich and decadent chocolate cake infused with Mexican spices such as cinnamon and chilli, served with a scoop of vegan vanilla ice cream, creating a delightful and indulgent dessert.
4. Shojin
Located in downtown Los Angeles, Shojin is a vegan sushi restaurant that combines traditional Japanese techniques with innovative plant-based ingredients.
The menu features a selection of sushi rolls, nigiri, and appetizers made with plant-based proteins and fresh produce. Shojin is known for its creative and beautifully presented dishes that satisfy both sushi enthusiasts and vegans.
Certainly! Here is a menu with examples of the types of dishes you can find at Shojin, along with brief explanations of each:
Appetizers

Tempura: Light and crispy tempura made with various vegetables and plant-based protein, served with a dipping sauce.
Gyoza: Steamed or pan-fried dumplings filled with a flavourful mixture of vegetables and tofu, served with a tangy dipping sauce.
Spicy Tuna Roll: A plant-based rendition of the classic spicy tuna roll, typically made with marinated tofu or a mixture of plant-based ingredients that mimic the texture and taste of tuna.

Sushi Rolls

Dragon Roll: A visually stunning roll filled with avocado, cucumber, and plant-based "eel" made from marinated eggplant, topped with avocado slices and a savoury sauce.
Rainbow Roll: A colourful roll featuring a variety of fresh vegetables, such as bell peppers, carrots, and avocado, arranged on top of a sushi rice roll and wrapped in seaweed.
Spicy Crunchy Roll: A spicy roll filled with a combination of plant-based ingredients, typically including crispy tempura flakes, avocado, cucumber, and a spicy mayo sauce.

Nigiri

Tofu Nigiri: Slices of marinated and seared tofu served atop bite-sized mounds of sushi rice, garnished with soy sauce and wasabi.
Mushroom Nigiri: Thinly sliced and marinated mushrooms, such as shiitake or oyster mushrooms, served on sushi rice and seasoned with a soy-based sauce.
Vegan "Eel" Nigiri: A creative rendition of eel Nigiri, typically made with marinated and grilled eggplant slices, served on top of sushi rice with a savoury glaze.

Specialty Dishes

Vegan Ramen: A comforting and flavourful bowl of ramen featuring plant-based broth, noodles, and a variety of vegetables, topped with tofu or plant-based protein.
Sashimi Platter: An assortment of plant-based slices made from marinated tofu, watermelon, or tomato, carefully presented and served with soy sauce and wasabi.

Desserts

Matcha Tiramisu: A delightful twist on the classic Italian dessert, made with layers of matcha-infused sponge cake and vegan cream and dusted with matcha powder.
Mochi Ice Cream: Soft and chewy rice cake filled with vegan ice cream in various flavours such as green tea, mango, or strawberry.
5. SunCafé Organic
SunCafe Organic, a well-known vegan eatery with a large selection of organic, plant-based meals, is situated in Studio City.
SunCafe Organic prides itself on serving wholesome and delectable meals prepared with locally acquired products, from their popular "Sun Nachos" to their tasty entrees and inventive raw desserts.
Here is a menu with examples of the types of dishes you can find at SunCafe Organic, along with brief explanations of each:
Starters

Sun Nachos: A signature dish at SunCafe Organic featuring house-made corn tortilla chips topped with vegan cheese, black beans, guacamole, salsa, and cashew sour cream, creating a satisfying and flavourful appetizer.
Buffalo Cauliflower Wings: Crispy cauliflower florets tossed in a tangy and spicy buffalo sauce, served with vegan ranch dressing for dipping, providing a tasty and healthier alternative to traditional buffalo wings.

Salads

Kale Caesar Salad: Fresh kale tossed in a creamy and tangy vegan Caesar dressing, topped with house-made croutons and a sprinkle of nutritional yeast for a cheesy flavour, offering a nutritious and satisfying salad option.
Superfood Salad: A vibrant mix of nutrient-rich ingredients such as quinoa, kale, mixed greens, avocado, and various seasonal vegetables, tossed in a flavourful dressing, providing a hearty and nourishing salad choice.

Entrees

Sun Burger: A house-made vegan burger patty made from a blend of legumes, grains, and spices, served on a whole grain bun with lettuce, tomato, onions, and a side of sweet potato fries or mixed greens, offering a satisfying plant-based burger option.
Portobello Steak: Grilled and marinated portobello mushrooms served with sautéed vegetables, garlic mashed potatoes, and savoury mushroom gravy, creating a hearty and flavourful dish.

Pasta And Noodles

Raw Zucchini Pasta: Fresh zucchini noodles tossed in a raw marinara sauce made from sun-dried tomatoes, herbs, and spices, topped with vegan parmesan cheese, providing a light and refreshing pasta option.
Thai Peanut Noodles: Rice noodles stir-fried with an assortment of vegetables and tofu in a creamy and flavourful Thai peanut sauce, offering a satisfying and aromatic noodle dish.

Raw And Gluten-Free Options

Raw Lasagna: Layers of thinly sliced zucchini, cashew cheese, sun-dried tomato sauce, and fresh basil create a raw and flavourful twist on traditional lasagna.
Raw Key Lime Pie: A creamy and tangy key lime pie made from raw and natural ingredients, featuring a nut and date crust, providing a delicious and guilt-free dessert option.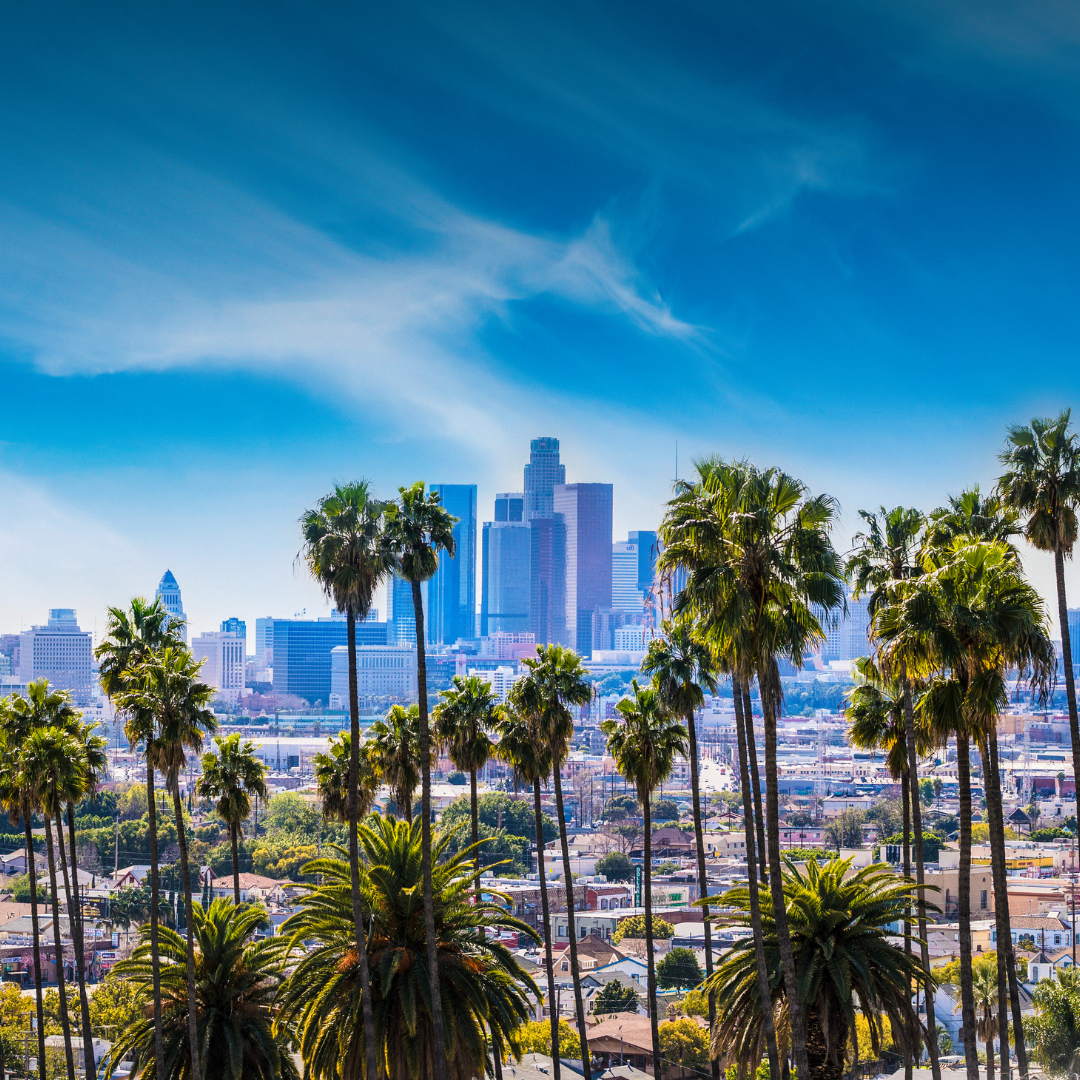 Conclusion
In the sprawling culinary landscape of Los Angeles, where diverse flavours and cultural influences converge, vegan restaurants have carved out their own vibrant and delicious niche.
So whether you're a dedicated vegan or simply curious to explore the world of plant-based flavours, Los Angeles has many vegan restaurants ready to surprise and delight your palate.
Embrace the creativity, savour the flavours, and discover a new realm of culinary possibilities in the vegan haven of Los Angeles.
I trust you enjoyed reading the article on the Best Vegan Restaurants In Los Angeles. Would you mind staying tuned? There are more blog posts to come very shortly.
JeannetteZ
Your Opinion Is Important To Me
Ideas? Thoughts? Questions? I would love to hear from you. Please leave me your questions, experience and remarks about the Best Vegan Restaurants In Los Angeles in the comments section below. You can also reach me by email at Jeannette@LivingTheVeganLifestyle.org.
Disclosure
This post may contain affiliate links. I earn from qualifying purchases as an Amazon Associate and other affiliate programs. Please read my full disclosure.
You might also enjoy these blog posts:
Best Vegan Restaurants In Portland
Best Vegan Restaurants In San Francisco
Best Vegan Restaurants In Paris, France
Best Vegan Restaurants In Canada
Best Cities For Vegans In Canada