Best Vegan Restaurants In Portland, Oregon
Best Vegan Restaurants In Portland, Oregon
Portland, Oregon, has long been celebrated as a mecca for food lovers, and its vibrant vegan restaurant scene is no exception.
Nestled in the Pacific Northwest, this progressive city embraces a sustainable and eco-conscious ethos that extends to its culinary offerings.
From innovative plant-based eateries to cozy cafes, Portland boasts a diverse range of vegan restaurants that cater to all tastes and dietary preferences.
Whether you're committed vegan or simply looking to explore the world of plant-based cuisine, Portland offers many delectable options that showcase the city's dedication to fresh, locally sourced ingredients and culinary creativity.
Join us as we embark on a culinary journey through the vegan paradise of Portland, where delicious flavours, ethical dining, and a vibrant food culture come together in perfect harmony.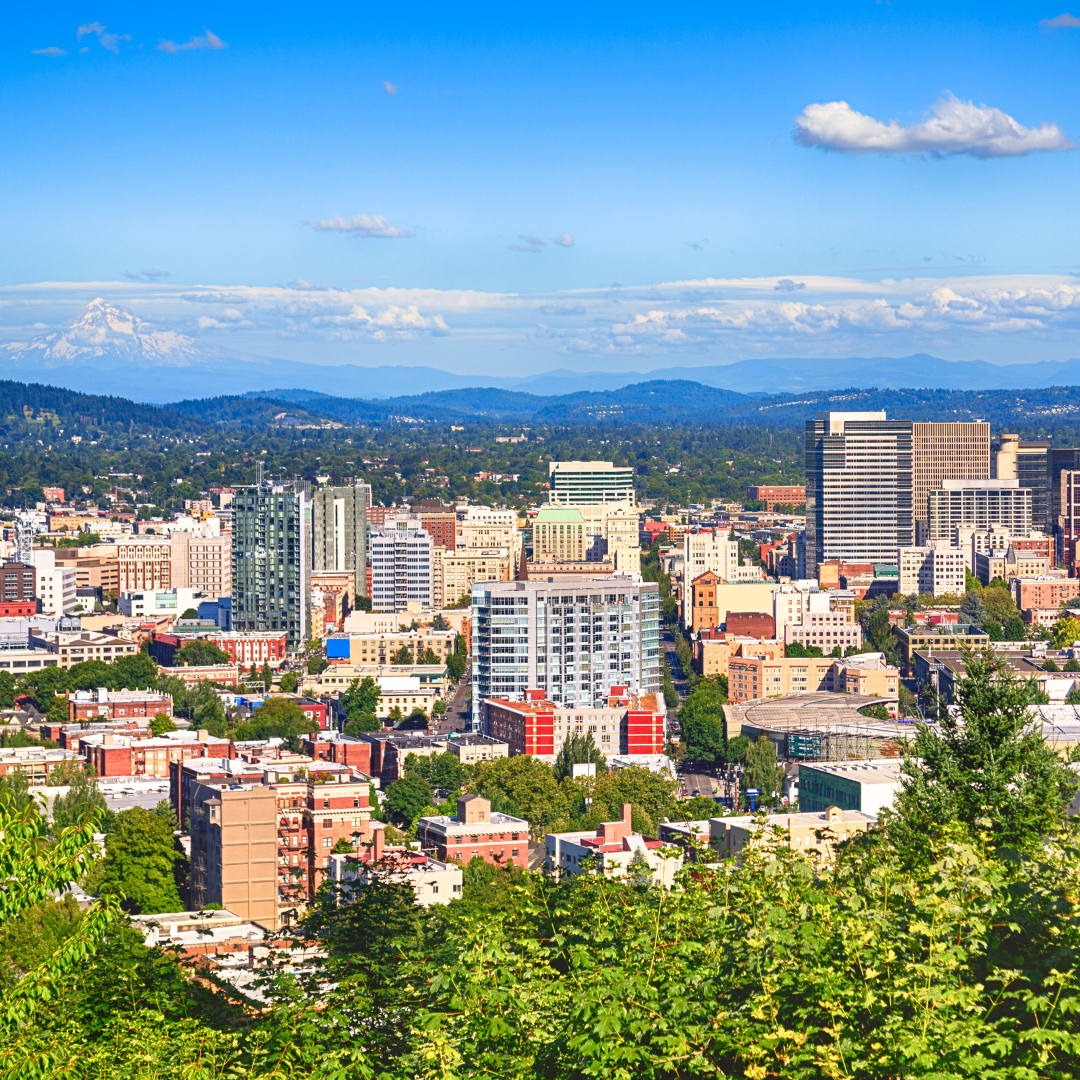 The Thriving Vegan Culture And History Of Portland, Oregon
Vegan culture in Portland, Oregon, is deeply rooted in the city's history and reflects its progressive values and commitment to sustainability.
The city has long been known for its eco-consciousness, and this mindset extends to the food choices of its residents.
Portland's vegan culture has evolved over the years, driven by environmental awareness, health-consciousness, and animal rights advocacy.
Historically, Portland has been home to several influential vegan establishments that have shaped the vegan culture of the city.
One notable example is the iconic vegan grocery store and deli Food Fight! Grocery, which opened its doors in 2003.
It became a gathering place for vegans, offering a wide range of plant-based products, including dairy alternatives, meat substitutes, and cruelty-free personal care items.
Food Fight! Grocery provided a vital resource for the vegan community and contributed to the growth and visibility of veganism in Portland.
Another significant contributor to Portland's vegan culture is the annual VegFest, a celebration of plant-based living that features an array of vegan food vendors, cooking demonstrations, educational talks, and activities promoting compassionate and sustainable choices.
VegFest has become a highly anticipated event for vegans and non-vegans alike, showcasing the variety and deliciousness of vegan cuisine while fostering community and awareness.
Portland's commitment to supporting local and sustainable agriculture has also played a crucial role in shaping its vegan culture.
The city is known for its thriving farmers' markets, where residents can access a bounty of fresh, organic produce and locally made vegan products.
These markets provide a platform for small-scale farmers and artisanal food producers, fostering a connection between consumers and their food sources.
Furthermore, Portland's vibrant restaurant scene has embraced veganism, with numerous establishments offering plant-based menus or dedicated vegan options.
From fine dining restaurants to casual cafes and food carts, vegan-friendly eateries abound, serving creative and delicious plant-based dishes that showcase the city's culinary prowess.
The vegan culture in Portland extends beyond food, encompassing ethical fashion, sustainable living, and animal rights activism.
The city is home to a vibrant community of vegans who actively engage in advocacy efforts, organizing protests, educational events, and outreach initiatives to raise awareness about animal welfare issues and promote veganism as a compassionate lifestyle choice.
Best Vegan Restaurants In Portland, Oregon
Welcome to the vegan dining paradise of Portland, Oregon! Known for its progressive and sustainable mindset, Portland is home to a thriving vegan restaurant scene that caters to all taste buds and dietary preferences.
From innovative plant-based eateries to cozy cafes, the city offers diverse culinary delights that showcase abundant fresh, locally sourced ingredients. Here are some of the best vegan restaurants in Portland, Oregon:
1. Blossoming Lotus
Located in the vibrant Northeast Portland neighbourhood, Blossoming Lotus is a popular vegan restaurant that combines global flavours with a focus on nourishing, organic ingredients.
Their menu features a variety of plant-based dishes, including flavourful curries, hearty bowls, and delectable raw desserts.
With a commitment to sustainability, Blossoming Lotus sources ingredients locally and offers gluten-free options for those with dietary restrictions. Here is a menu list showcasing the variety of plant-based dishes you can find at Blossoming Lotus:
Appetizers

Spinach Artichoke Dip: Creamy spinach and artichoke dip served with warm tortilla chips.
Buffalo Cauliflower Wings: Crispy cauliflower florets tossed in tangy buffalo sauce, served with vegan ranch dressing.

Entrées

Thai Green Curry Bowl: Fragrant Thai green curry with coconut milk, mixed vegetables, and your choice of tofu or tempeh, served over jasmine rice.
BBQ Jackfruit Sandwich: Tender pulled jackfruit marinated in smoky BBQ sauce, served on a toasted bun with coleslaw and pickles.
Macro Bowl: A balanced bowl featuring steamed grains, roasted vegetables, chickpeas, and greens, topped with a flavourful sauce.
Spicy Kung Pao Stir Fry: A spicy and savoury stir-fry with tofu, peanuts, bell peppers, and broccoli, served over brown rice.
Beet Burger: A homemade beet and quinoa patty served on a whole wheat bun with lettuce, tomato, and vegan aioli.

Desserts

Raw Chocolate Mousse: Decadent and silky smooth chocolate mousse made with raw cacao and avocado, topped with fresh berries.
Vanilla Chai Cheesecake: Creamy vanilla chai-flavoured cheesecake, drizzled with caramel sauce, is on a gluten-free crust.
Coconut Mango Rice Pudding: Creamy coconut milk rice pudding infused with tropical mango flavours, garnished with toasted coconut.
Blossoming Lotus caters to diverse tastes and dietary needs, providing a range of flavourful and nourishing options.
Blossoming Lotus emphasizes organic ingredients, sustainability, and delicious plant-based cuisine, Blossoming Lotus offers a delightful dining experience for vegans and non-vegans alike.
2. Farm Spirit
Offering a unique and immersive dining experience, Farm Spirit is a vegan restaurant that celebrates the beauty of local and seasonal ingredients.
Their ever-changing menu showcases the best of Pacific Northwest produce through meticulously crafted multi-course meals.
With an emphasis on sustainability and a zero-waste approach, Farm Spirit provides an intimate and unforgettable dining experience for those seeking culinary excellence.
Here is a sample menu to give you a taste of their seasonal and locally sourced plant-based offerings:
First Course

Foraged Mushroom Broth: A rich and aromatic broth made from locally foraged mushrooms, served with delicate herb-infused oil.
Pickled Vegetables: Assortment of vibrant and tangy pickled vegetables sourced from local farms.

Second Course

Seasonal Salad: A refreshing salad featuring a mix of locally grown greens, heirloom tomatoes, and herbs with a light vinaigrette.
Grilled Asparagus: Locally sourced asparagus grilled to perfection and served with a drizzle of lemon-infused olive oil.

Third Course

House-Made Pasta: Handmade pasta tossed in a flavourful sauce from seasonal vegetables and herbs.
Roasted Root Vegetables: A medley of roasted root vegetables showcasing the earthy flavours of the Pacific Northwest.

Fourth Course

Wild Mushroom Risotto: Creamy risotto is made with locally foraged wild mushrooms and finished with fresh herbs.
Seasonal Grain Bowl: A hearty and nourishing bowl featuring seasonal grains, roasted vegetables, and a savoury plant-based protein.

Fifth Course

Fruit Sorbet: Refreshing sorbet made from locally sourced fruits, served as a palate cleanser between courses.
Chocolate Truffles: Handcrafted vegan chocolate truffles made with high-quality cocoa and adorned with edible flower petals.
Farm Spirit's menu changes regularly to reflect the freshest ingredients available.
The culinary team at Farm Spirit takes great pride in creating innovative dishes that showcase the bounty of the Pacific Northwest while adhering to sustainable and zero-waste principles.
Prepare for a truly exceptional dining experience celebrating local flavours and craftsmanship.
3. Ichiza Kitchen
Specializing in vegan Japanese cuisine, Ichiza Kitchen brings the flavours of Japan to Portland with its plant-based twists on classic dishes.
Ichiza Kitchen offers diverse flavourful and satisfying options, from sushi rolls to ramen bowls and bento boxes.
Their commitment to authenticity and quality ingredients shines through in every dish, providing a delightful experience for vegans and Japanese enthusiasts.
Here is a menu list showcasing the variety of plant-based options available:
Appetizers

Gyoza: Pan-fried dumplings filled with a savoury mixture of vegetables and tofu, served with a tangy dipping sauce.
Tempura Vegetables: Lightly battered and crispy fried seasonal vegetables accompanied by a soy-based dipping sauce.

Sushi Rolls

Avocado Cucumber Roll: A classic roll filled with creamy avocado and refreshing cucumber, wrapped in seasoned sushi rice and nori.
Spicy Tofu Roll: A flavourful roll featuring marinated tofu, spicy vegan mayo, and crunchy vegetables, rolled and sliced into bite-sized pieces.

Ramen

Miso Ramen: A comforting bowl of flavourful miso-based broth loaded with fresh vegetables, tofu, and tender ramen noodles.
Spicy Tan Tan Ramen: A bold and spicy ramen broth infused with sesame and topped with marinated tofu, bok choy, and scallions.

Bento Boxes

Teriyaki Tofu Bento: Grilled teriyaki-glazed tofu served with steamed rice, mixed vegetables, and pickled ginger.
Vegetable Tempura Bento: Ensure crispy vegetable tempura served with rice, a side salad, and miso soup.

Donburi

Yasai Donburi: A hearty rice bowl topped with an assortment of sautéed seasonal vegetables seasoned with soy sauce and sesame.
Ichiza Kitchen pays homage to traditional Japanese cuisine while providing a vegan twist. Each dish is carefully prepared using quality ingredients to ensure an authentic and delightful dining experience.
Whether you're a vegan or simply a fan of Japanese flavours, Ichiza Kitchen offers a menu that captures the essence of Japanese cuisine with plant-based creativity.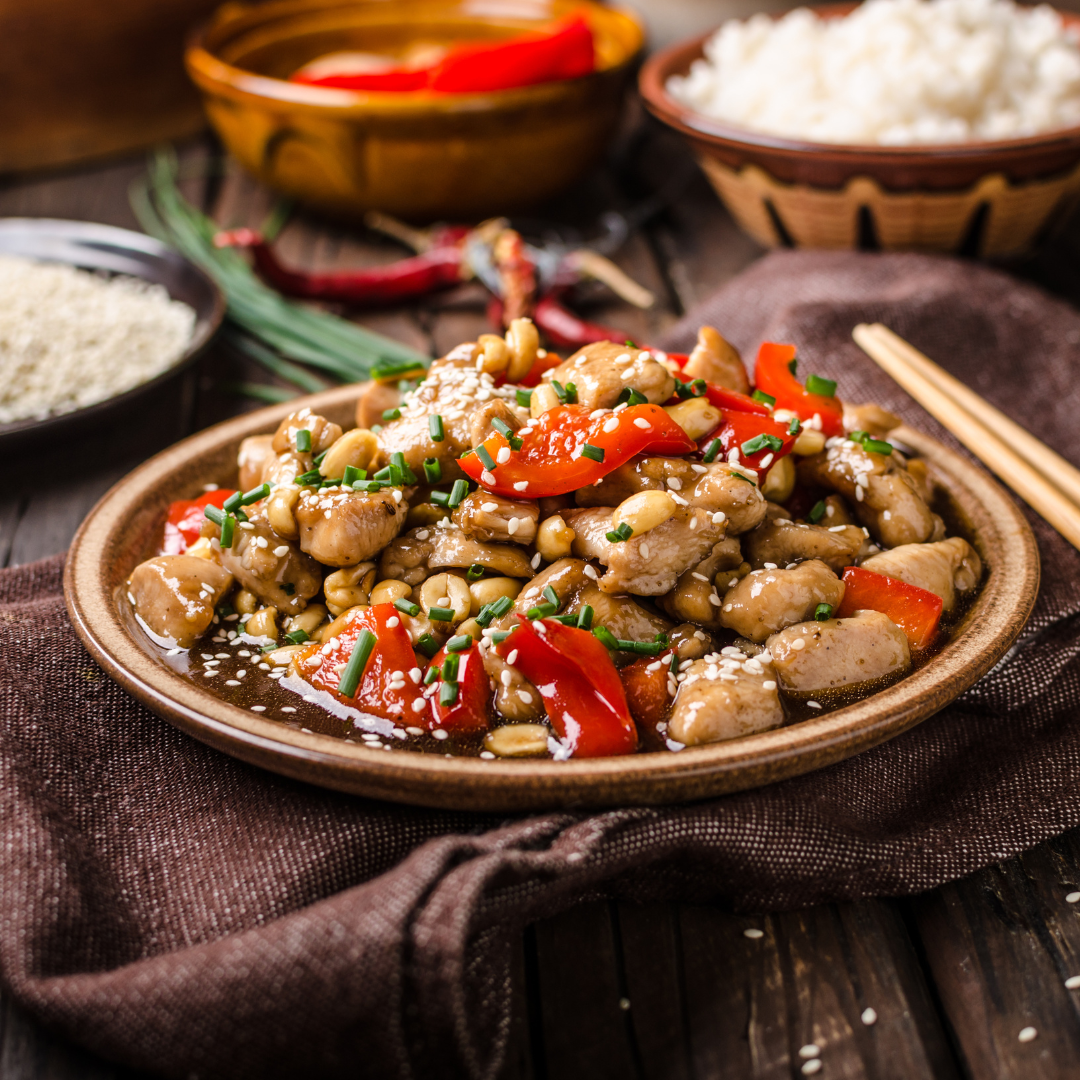 4. Off The Griddle
Off the Griddle is the place to be if you're in the mood for indulgent comfort food. This all-vegan burger joint in Southeast Portland offers a menu filled with mouthwatering burgers, loaded fries, and milkshakes.
Their creative burger options include the "Classic Combo" with a plant-based patty, melty cheese, and all the traditional fixings and specialty burgers like the "Mac Daddy" topped with vegan mac and cheese.
Off the Griddle is a go-to spot for satisfying cravings and enjoying a guilt-free vegan feast. Here's a menu list showcasing their indulgent burger options, loaded fries, and milkshakes:
Burgers

Classic Combo: A traditional burger with a plant-based patty, melty vegan cheese, lettuce, tomato, onion, and pickles, served on a toasted bun.
BBQ Bacon Burger: A smoky BBQ-flavoured patty topped with crispy vegan bacon, caramelized onions, lettuce, and tangy BBQ sauce.
Mac Daddy: A burger piled high with creamy vegan mac and cheese, crispy onion rings, lettuce, and tangy sauce.
Mushroom Swiss Burger: A savoury patty topped with melted Swiss-style vegan cheese, sautéed mushrooms, lettuce, and tangy mayo.
Chick'n Caesar Burger: A breaded chick'n patty topped with vegan Caesar dressing, lettuce, and parmesan-style cheese.

Loaded Fries

Nacho Fries: Crispy fries with vegan cheese, jalapenos, salsa, guacamole, and sour cream.
Buffalo Ranch Fries: Seasoned fries topped with tangy buffalo sauce, vegan ranch dressing, and green onions.

Milkshakes

Classic Vanilla Shake: A creamy and indulgent vanilla shake made with plant-based milk and whipped cream.
Chocolate Peanut Butter Shake: A decadent blend of rich chocolate and creamy peanut butter garnished with chocolate syrup and crushed peanuts.
Off the Griddle is a vegan burger joint that doesn't compromise flavour or comfort. Their creative burger combinations, loaded fries, and irresistible milkshakes provide a satisfying and guilt-free dining experience for burger lovers and vegans alike.
Get ready to indulge in delicious plant-based comfort food at Off the Griddle!
5. Homegrown Smoker
For a taste of vegan barbecue, look no further than Homegrown Smoker. This food cart turned brick-and-mortar establishment serves up smoky and savoury plant-based versions of BBQ favourites.
Indulge in their "Fakin' Bacon Cheezeburger" loaded with vegan bacon, melty cheese, and tangy barbecue sauce or try their "Macnocheeto Burrito" filled with mac and cheese, smoked soy curls, and barbecued beans.
Homegrown Smoker offers a unique dining experience for those seeking a vegan twist on classic American barbecue. Here's a menu list showcasing some of their flavourful offerings:
Sandwiches

Fakin' Bacon Cheeseburger: A juicy vegan patty topped with smoky vegan bacon, melty cheese, lettuce, tomato, onions, and tangy barbecue sauce, served on a toasted bun.
SloSmoMoFo Sandwich: Smoked soy curls tossed in barbecue sauce, topped with creamy coleslaw and pickles, served on a bun.

Platters

BBQ Sampler Platter: A mouthwatering combination of smoked soy curls, "ribs," and "brisket," served with barbecued beans, coleslaw, and cornbread.
Macnocheeto Burrito: A burrito filled with their signature mac and cheese, smoked soy curls, barbecued beans, and tangy barbecue sauce.

Sides

Smoked Mac and Cheese: Creamy mac and cheese made with vegan cheese and infused with a smoky flavour.
Collard Greens: Slow-cooked collard greens seasoned with spices and served with a hint of smokiness.
Cornbread: Classic cornbread with a fluffy texture and a touch of sweetness.
Homegrown Smoker brings the flavours of traditional American barbecue to the vegan world with their delicious and satisfying menu.
They've got you covered whether you're craving a hearty burger, a flavourful sandwich, or a platter of smoky goodness. Experience the joy of vegan barbecue at Homegrown Smoker and savour plant-based comfort food flavours.
6. Sweet Lemon Vegan Bistro
In the heart of downtown Portland, Sweet Lemon Vegan Bistro offers a menu inspired by Vietnamese cuisine.
From fresh spring rolls and hearty pho to flavourful banh mi sandwiches, their dishes are packed with vibrant flavours and plant-based goodness.
Sweet Lemon Vegan Bistro provides a cozy and welcoming atmosphere, perfect for a satisfying meal. Here's a menu list showcasing their delicious offerings:
Appetizers

Spring Rolls: Rice paper rolls filled with crisp vegetables, tofu, and herbs, served with a savoury peanut dipping sauce.
Crispy Vegan Egg Rolls: Golden-fried rolls filled with seasoned vegetables and served with a sweet, tangy dipping sauce.

Pho

Vegan Pho: A comforting bowl of aromatic broth, rice noodles, and an assortment of vegetables and tofu, topped with fresh herbs and lime.

Banh Mi Sandwiches

Lemongrass Tofu Banh Mi: A classic Vietnamese sandwich filled with marinated lemongrass tofu, pickled carrots, daikon radish, cucumber, cilantro, and vegan mayo.
BBQ Soy Curls Banh Mi: Soy curls marinated in barbecue sauce, served in a crispy baguette with pickled vegetables, cilantro, and vegan mayo.

Rice Plates

Fragrant jasmine rice served with marinated soy protein, stir-fried vegetables, and tangy sauce.

Noodle Dishes

Vegan Pad Thai: Stir-fried rice noodles with tofu, bean sprouts, scallions, and crushed peanuts in a tangy tamarind sauce.
Spicy Lemongrass Noodles: Rice noodles tossed in a spicy lemongrass sauce with tofu, vegetables, and fresh herbs.

Desserts

Vegan Coconut Custard: A creamy and indulgent dessert made with coconut milk and sweetened with natural ingredients.
Sweet Lemon Vegan Bistro brings Vietnam's vibrant and flavourful cuisine to the vegan community.
From fresh and light spring rolls to hearty and satisfying banh mi sandwiches, their menu offers a range of options for a delicious and fulfilling dining experience.
Enjoy the taste of Vietnam with a vegan twist at Sweet Lemon Vegan Bistro.
Conclusion
In conclusion, Portland, Oregon, is a thriving hub for vegan culture and offers a diverse range of vegan restaurants to satisfy any plant-based food lover.
From fine dining establishments redefining vegan cuisine to casual eateries specializing in comfort food, Portland has something for everyone.
The city's commitment to sustainability and use of locally sourced, organic ingredients further enhances the dining experience.
The vegan restaurants in Portland emphasize flavour and quality and encourage moral behaviour and environmental responsibility.
They exhibit the ingenuity and skill of chefs who have perfected the art of creating delectable plant-based meals.
These restaurants provide a truly inclusive and pleasurable eating experience for vegans and non-vegans equally, with a focus on nutritional ingredients and a wide range of menu selections.
Therefore, Portland's vegan eateries are a must-visit location whether you're a committed vegan or simply looking to experiment with new cuisines and broaden your gastronomic horizons.
Get ready to enjoy various mouthwatering plant-based dishes while promoting ethical and compassionate food practices. Portland is ideal for a strong and dynamic vegan dining scene because it stands out as a paradise for vegan fans.
I trust you enjoyed reading the article on the Best Vegan Restaurants In Portland, Oregon. Would you mind staying tuned? There are more blog posts to come very shortly.
JeannetteZ
Your Opinion Is Important To Me
Ideas? Thoughts? Questions? I would love to hear from you. Please leave me your questions, experience and remarks about the Best Vegan Restaurants In Portland, Oregon in the comments section below. You can also reach me by email at Jeannette@LivingTheVeganLifestyle.org.
Disclosure
This post may contain affiliate links. I earn from qualifying purchases as an Amazon Associate and other affiliate programs. Please read my full disclosure.
You might also enjoy these blog posts:
Best Vegan Restaurants In San Francisco
Best Vegan Restaurants In Paris, France
Best Vegan Restaurants In Canada
Best Cities For Vegans In Canada