10 Best Vegan Fudge Recipes For Your Kids
10 Best Vegan Fudge Recipes For Your Kids
When you want something sweet, dense, and delectable all at once, fudge is the ideal dessert. Making fudge requires a complicated process.
Measuring, cartelizing, and cooling are all involved. Fudge can be consumed as a vegan dessert without sacrificing its dense, mouthwatering qualities, even though it frequently contains dairy.
You can make these vegan fudge recipes at home in the comfort of your kitchen.
You are welcome to share these with friends or to enjoy them alone on a private night. Either way, you'll be eager to reintroduce fudge to your diet.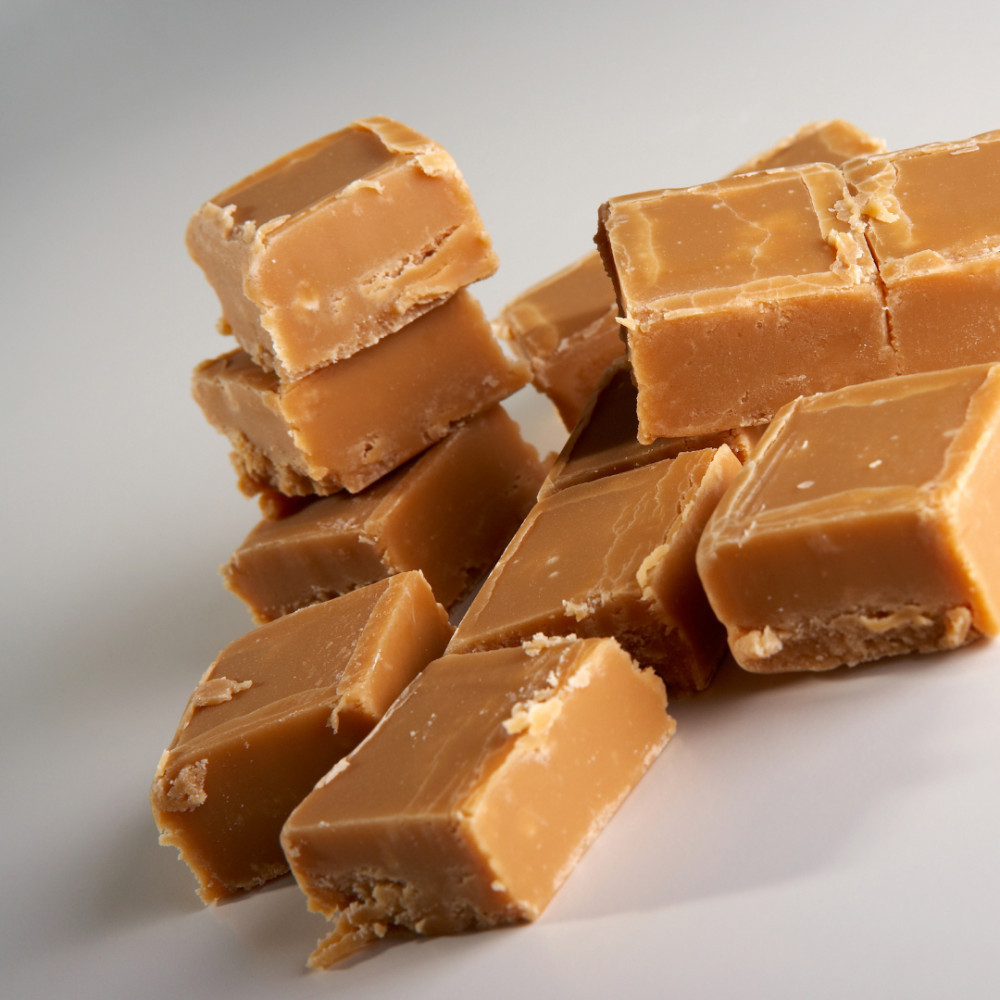 1. Vegan Persimmon Raspberry Fudge With Turmeric
Everybody should have a simple, no-bake dessert on hand, and if raspberries are involved, all the better, right?
All you need for these persimmon raspberry fudge candies is ten minutes of blending time; the refrigerator will take care of the rest.
It's the kind of dessert designed for hectic days and sudden sweet cravings. The great triumph is that it contains healthful components like sunflower seeds, dates, persimmons, raspberries, and spices. A very healthy vegan fudge is the persimmon raspberry fudge with turmeric.
Prep time: 15 minutes | Cook time: 15 minutes | Total time: 30 minutes | Servings: 36
Ingredients
Sunflower seeds: 2 cups
Dates: 2 cups
Persimmons: 3
Raspberries: 1 cup
Turmeric root: 2-inch
Cinnamon: 1 teaspoon
Nutmeg: ½ teaspoon
Frozen raspberries: 1/3 cup
Cacao nibs: 1 tablespoon
Method
Set aside a 9-inch pan that has been lined with parchment paper.
Using a food processor or high-speed blender, make sunflower seed flour.
Combine all ingredients smoothly.
Pour onto a pan with parchment paper. Give yourself six hours to set up your refrigerator.
Before serving, slice into desired-sized pieces and top with cocoa nibs and frozen raspberries.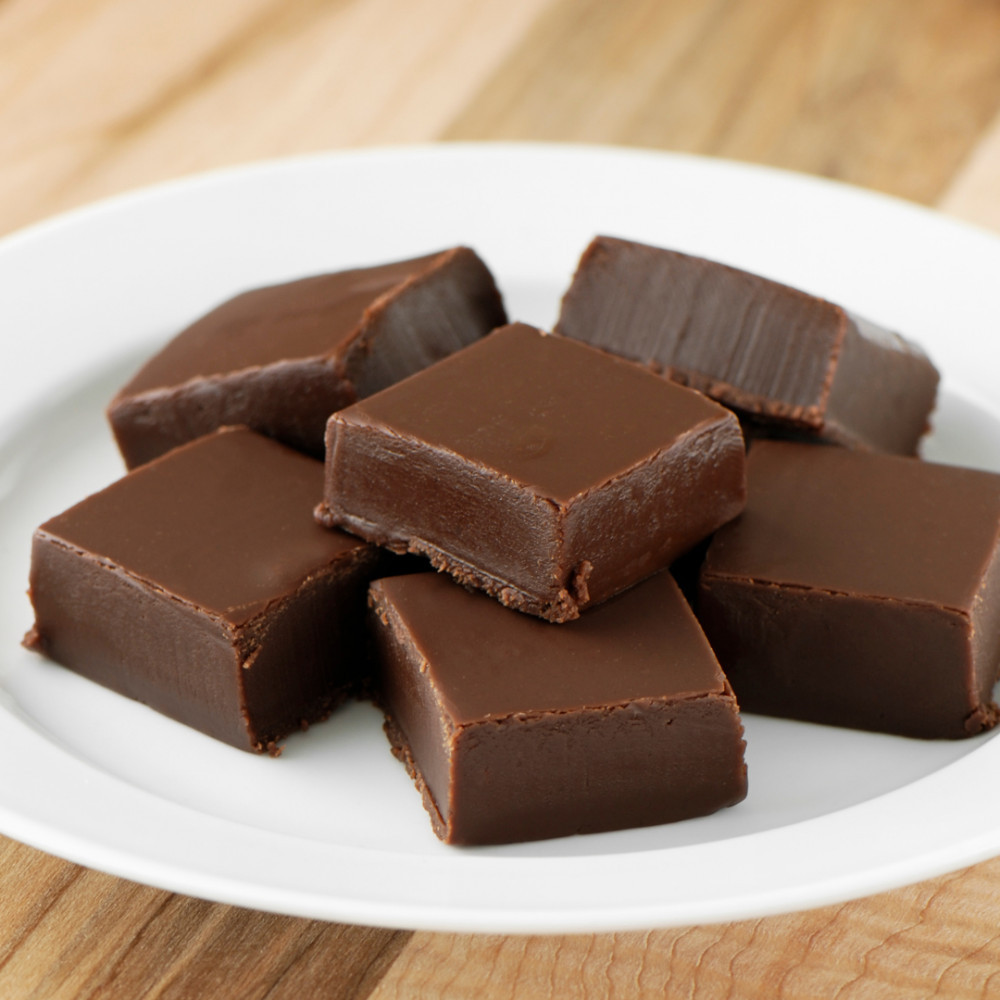 2. Vegan Espresso Chocolate Hazelnut Fudge
Amazing fudge like this! One mouthwatering, oozy bite combining coffee, chocolate, and hazelnuts?
Please say yes! And making it is as simple as it gets. A kid-friendly vegan fudge is the espresso chocolate hazelnut fudge.
Prep time: 15 minutes | Cook time: 30 minutes | Total time: 45 minutes | Servings: 6
Ingredients
Hazelnuts: 2 cups
Almonds: 1 cup
Salt: ½ teaspoon
Cacao powder: 3 tablespoons
Date paste: 4 tablespoons
Almond butter: ¼ cup
Dairy-free dark chocolate chips: ¾ cups
Fresh ground espresso: ¼ cup
Method
Use parchment paper to line a 9×9-inch baking pan or dish. Set apart.
Bake hazelnuts for 8-10 minutes at 350°F in a separate pan. To avoid burning, keep a tight eye on them. Peel the hazelnuts' brown skins if they still have them after roasting, if they do.
Not removing every last bit of skin is not essential. (If you'd rather leave the nuts raw, roasting releases the oil from the nut and makes it simpler to turn it into butter.)
Blend one rounded cup of Deglet dates into a pulp while roasting the nuts. Set apart.
After slightly cooling, put salt, almonds, and hazelnuts into a food processor. Blend the ingredients until they resemble nut butter.
It will take roughly ten minutes, so have some patience. Don't give up; it just takes time for your powdery nuts to transform into nut butter-like consistency.
Add the cacao powder and blend until completely combined once you have reached a nut butter consistency.
Add your date paste little by little while the food processor is running. The mixture should clump together when pushed between your fingers and become thicker.
Add ¼ cup of silky almond butter for a last touch of creaminess, then blend for another minute or two.
To ensure that the fudge is distributed uniformly throughout the pan, scoop the fudge into the 9×9-inch pan that has been prepped. Never apply pressure.
Pour the chocolate chips over the top of the fudge in an even layer, and then press down firmly to create an even and compact top. This is good because the chocolate will begin to melt into the warm fudge.
Utilizing your hands, evenly scatter the espresso grinds over the top.
The fudge should be covered tightly with parchment paper before entering the freezer for 20 minutes.
Eliminate and serve." Place it, covered, in the fridge.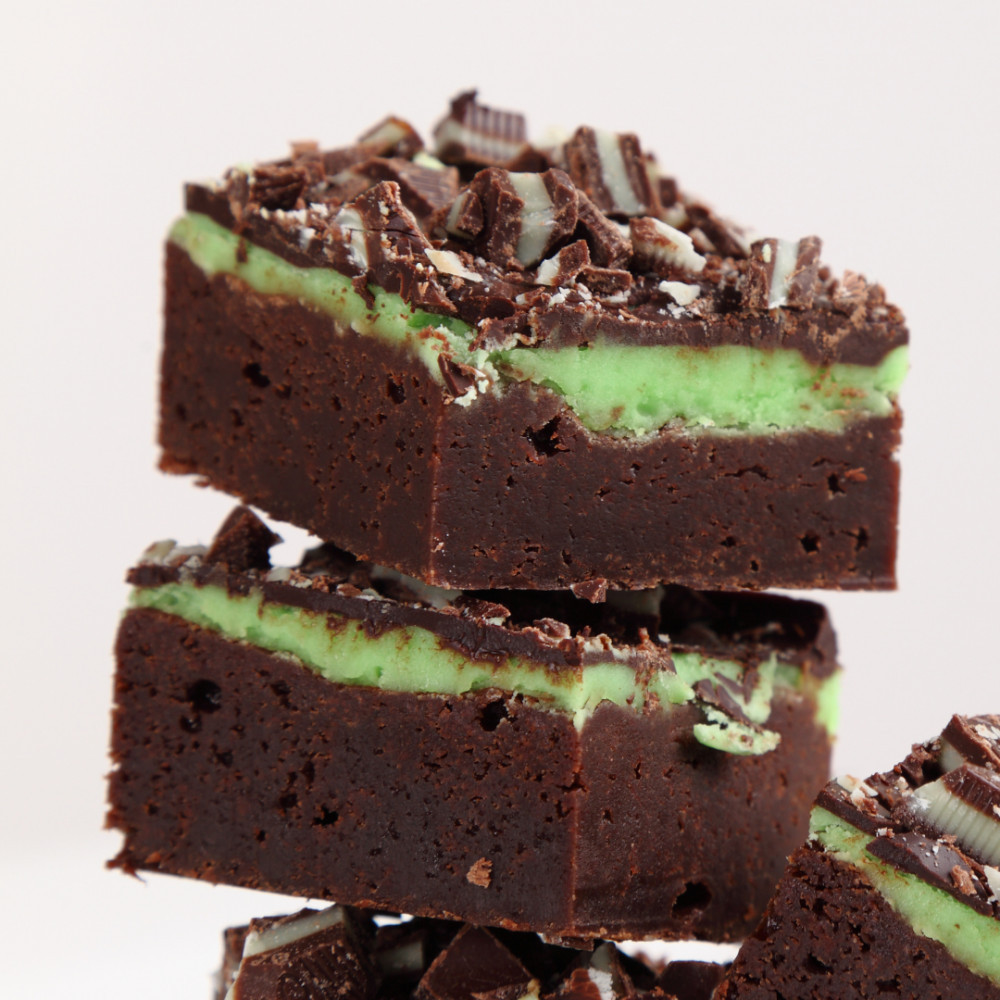 3. Vegan Mint Fudge
It's simple to prepare and delightful to consume this meal. This dish is another example of how well-liked the flavours of chocolate and mint are together.
Prep time: 15 minutes | Cook time: 30 minutes | Total time: 45 minutes | Servings: 6
Ingredients
Raw almond butter: 2 cups
Coconut oil: ⅔ cups
Raw cacao powder: ½ cup
Maple syrup: ½ cup
Himalayan sea salt: 1 teaspoon
Vanilla powder: 1½ teaspoons
Peppermint essential oil: 8-12 drops
Method
Thoroughly combine the coconut oil and almond butter in a medium mixing bowl. This will function best if both are a little warm. For this stage, a food processor can also be used.
Stir in the cacao powder, maple syrup, sea salt, and vanilla powder until the mixture is creamy and smooth.
Place the mixture in an 8 × 8-inch glass or ceramic pan lined with plastic wrap for straightforward removal.
Give the fudge 1-2 hours in the refrigerator to chill. Cut the fudge into 8–12 pieces (or as many as you like) when ready to serve it.
Enjoy!
4. Vegan Walnut Date Fudge
Walnuts offer fiber, good fats, vitamins, and minerals. Antioxidants abound in nuts like walnuts. Walnuts support healthy aging and are beneficial for the brain.
Nuts with exceptional nutrition are walnuts. Dates are an excellent, nutritious natural sweetener. This fudge's delicious flavour comes from roasted walnuts. The fudge serves as a dessert and guilt-free holiday treat.
Prep time: 25 minutes | Cook time: 30 minutes | Total time: 55 minutes: Servings: 15
Ingredients
Dates: 1 cup
Walnut kernels: ¾ cup
Coconut oil: 1 tablespoon
Method
One 7×7-inch square cake pan is required. Use parchment paper to line it. Check to see that the parchment paper reaches the sides. Glide the parchment paper with oil.
After washing, place the dates in a 5-minute soak in hot water. Take out the seeds. Cut up into little pieces.
In the oven, toast the walnut kernels. Set the timer for 10 minutes and the temperature at 300 degrees Fahrenheit. Alternately, toast them in a steel wok with a deep bottom. The colour and scent of walnuts should slightly alter.
Smallen the chunks of toasted walnuts.
Put coconut oil in a non-stick skillet or a wok with a thick steel bottom. Insert dates. Using a low flame, cook.
It will start to soften the dates. They should be mashed with a spoon and cooked until the colour turns dark and the mixture gathers.
With a spoon, mash them together and heat until the mixture forms a single ball in the center and turns black.
Mix in the chopped walnuts until they are uniformly distributed.
Place the mixture in the pan and smooth it out evenly.
Don't overheat. After transferring, refrigerate for three to four hours. It'll set.
Use a sharp knife to slice the dish into squares in an airtight container and store it.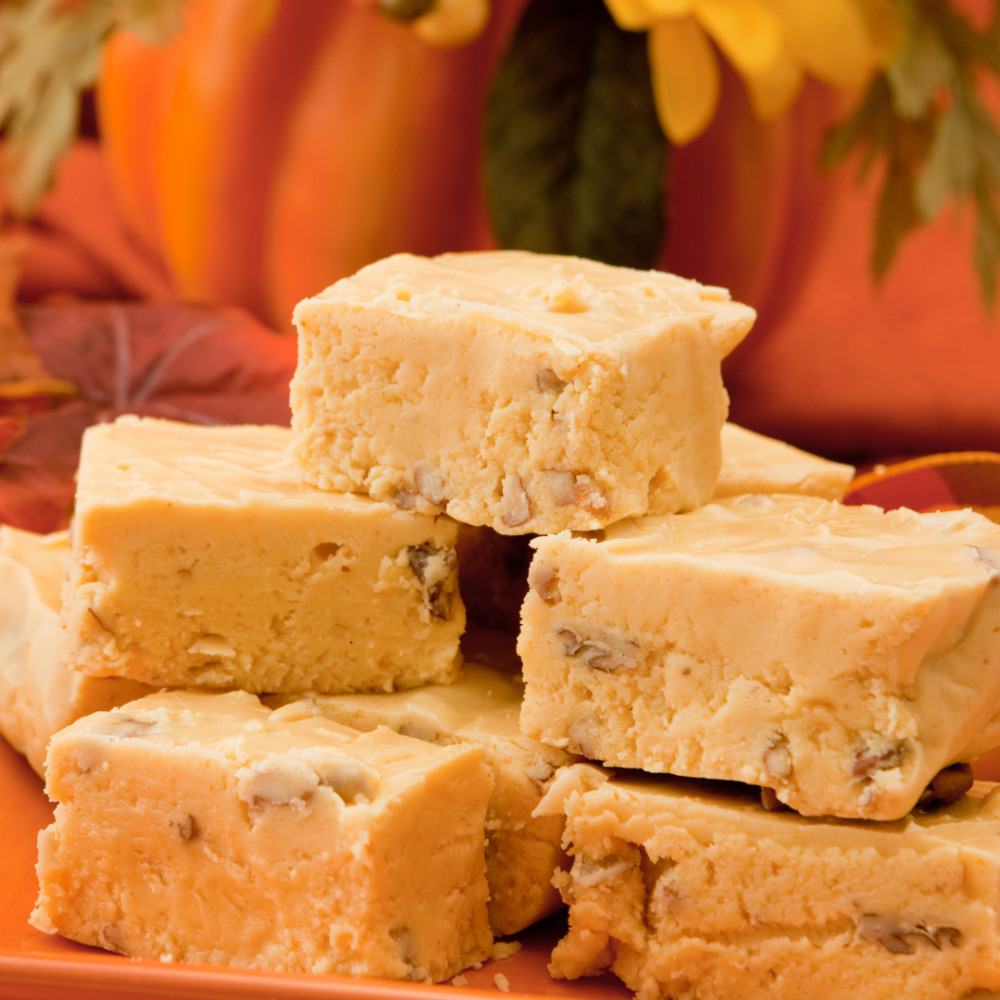 5. Vegan Pumpkin Fudge
Although this dish is simple, it is very addictive. You'll want this delicious bite for dessert all the time because to the combination of cashew butter, pumpkin spice, and chocolate chips!
Prep time: 25 minutes | Cook time: 30 minutes | Total time: 55 minutes | Servings: 15
Ingredients
Runny cashew butter: 1 cup
Maple syrup: 3 tablespoons
Pumpkin spice: ½ teaspoon
Coconut oil: 2 tablespoons
Plant-based collagen: 1 tablespoon
Vegan chocolate chips: 2 tablespoons
Method
Combine all ingredients in a food processor, aside from the chocolate chips. Process until all ingredients are blended thoroughly. Add the chocolate chips if you want to.
Place the mixture in the pan after spreading a piece of parchment paper. Slice into small pieces after freezing for at least an hour. They could be kept in a freezer-safe container.
6. Vegan No-Bake Peanut Butter Fudge
Are you a big fan of peanut butter? This sweet contains every aspect of fudge you could ask for. It doesn't need to be cooked and is silky and smooth.
This dessert is nutritious, so go ahead and indulge! It is made with chickpeas, peanut butter, maple syrup, a touch of salt, a hint of vanilla, and just enough coconut oil to hold it all together.
Prep time: 30 minutes | Cook time: 50 minutes | Total time: 1 hour 20 minutes | Servings: 12
Ingredients
Cooked chickpeas: 1½ cups
Smooth peanut butter: ⅔ cup
Pure maple syrup: ½ cup
Pure vanilla extract: 1½ teaspoons
Coconut oil, melted: ⅓ cup
A dash of salt
Method
In a blender or food processor, combine all the ingredients.
For roughly 8 to 10 minutes, process. Spray a loaf pan with non-stick cooking spray sparingly or line it with wax paper.
In the pan, spread the fudge evenly. For one hour, freeze. The fudge has to set softly. Take out of the freezer, then cut into 24 little squares.
Return to the freezer for another hour to set thoroughly.
Keeping in the freezer before slicing and serving, let the food for about 10 minutes to defrost.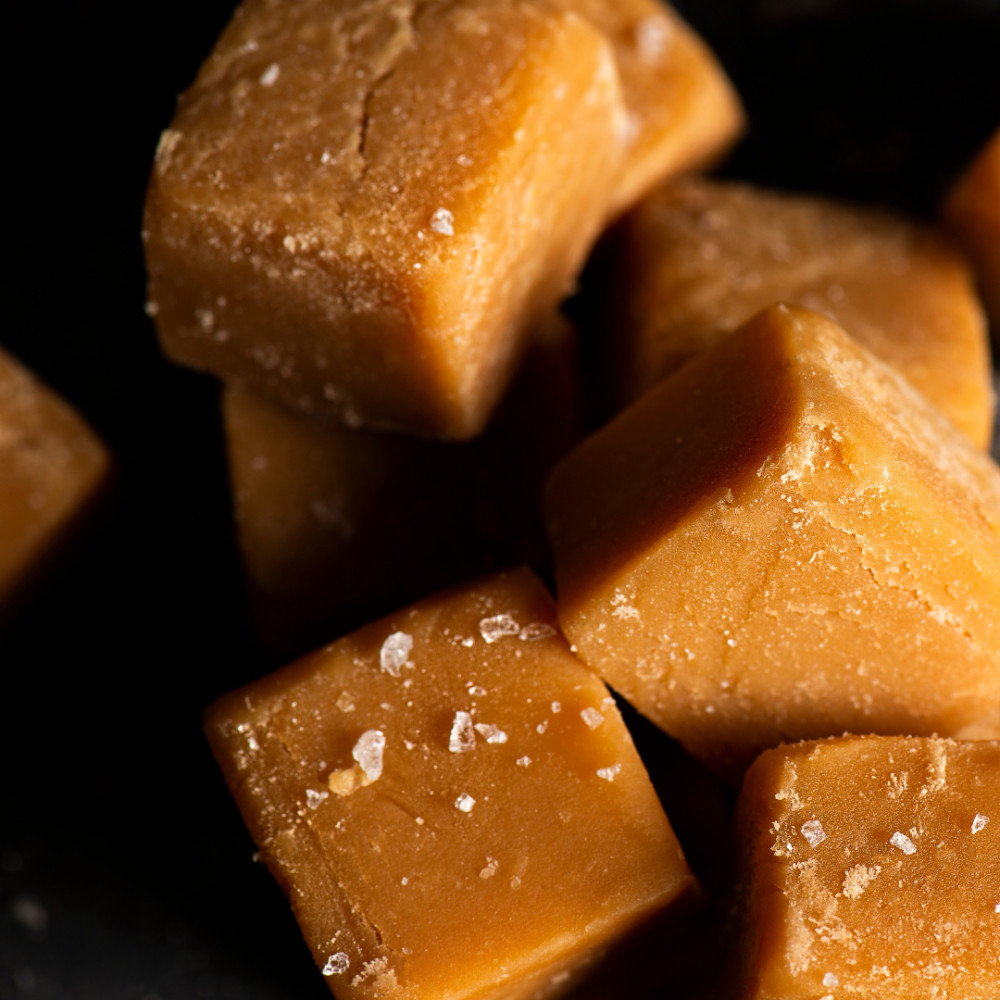 7. Vegan Vanilla Fudge
This vegan variation of our sinfully sweet, smooth, and creamy ultimate fudge recipe. Excellent to make as Christmas gifts or to give with coffee after pudding…
Prep time: 20 minutes | Cook time: 30 minutes | Total time: 50 minutes | Servings: 36
Ingredients
Vegan milk alternative: 120ml
Demerara sugar: 350g
Vegan spread or butter alternative: 115g
Vanilla bean extract or vanilla extract: 2 teaspoons
Method
Melt the ingredients in a sizable, heavy-bottomed, non-stick saucepan over low heat while swirling to dissolve the sugar. Bring to a boil, then quickly boil for 5-8 minutes while stirring frequently and scraping the pan's bottom.
Be careful when stirring and watching the mixture boil because the fudge will be extremely hot. Put a small amount of the mixture into a jug of ice-cold water to test its readiness. Fudge should start to form a supple ball. After 5 minutes, turn off the heat and let the fudge cool.
Beat the mixture until it thickens and loses its sheen (this should take about 10 minutes). The best vegan fudge ever will be worth your dead arm, though! Press the mixture into the prepared baking dish with the back of a spoon. Let it set before slicing it into squares.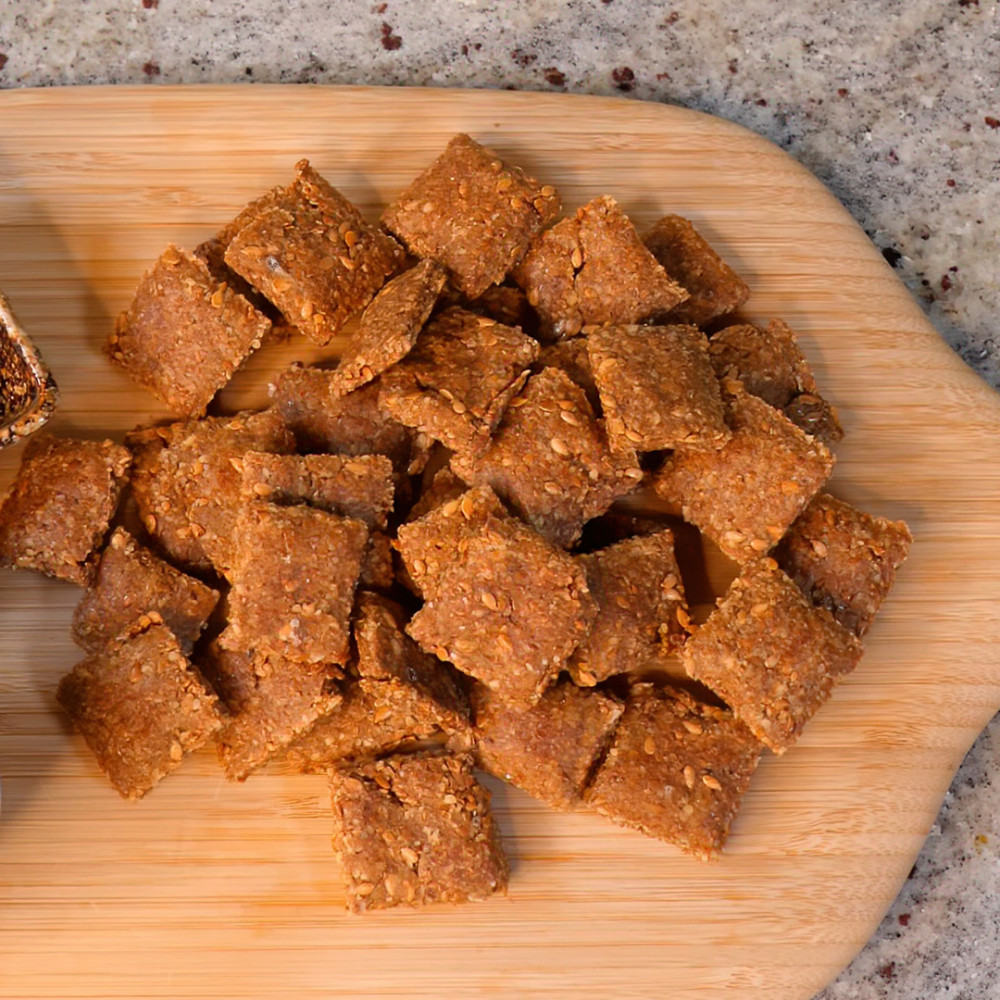 8. Vegan Easy 5 Min Vegan Fudge
Making this delicious vegan fudge only takes 5 minutes and 5 essential ingredients. It tastes like the fudge you'd receive from a candy store: smooth, creamy, and indulgent.
Prep time: 15 minutes | Cook time: 5 minutes | Total time: 20 minutes | Servings: 40
Ingredients
Powdered sugar: 32 oz
Natural cocoa powder: 1 cup
Vegan butter: 1 cup
Unsweetened soy milk: ½ cup
Pure vanilla extract: 1 tablespoon
Method
Line an 8×8 or 7×11-inch dish with parchment paper, leaving a few inches of overhang to remove the fudge. Obtain a sizable bowl that is microwave-safe. Over the bowl, sift the cocoa powder and powdered sugar.
Spread out a few spoonfuls or small cubes of vegan butter over the top of the mixture. Add milk drizzling as well. In the microwave, 4 minutes on high will almost completely melt the butter.
When you remove the bowl from the microwave and place it on the counter, add the vanilla and thoroughly whisk to blend.
Work rapidly because it will begin to solidify quickly. If using nuts, stir them in. Pour the fudge onto the prepared dish, then spread it out evenly with a spatula.
Use a smaller container, such as an 8 × 8, if you prefer your fudge thicker and taller. A 9 x 13 will work for thinner fudge. You should be able to use any size dish you have. Give it an hour or so to set.
Lift the food from the pan using the parchment paper, then cut the food into squares using a large, sharp knife. Keep it in the refrigerator in a covered container. You can also freeze it.
Stovetop Method
If you like to cook it that way, sift the cocoa powder and powdered sugar into a big pot and turn the heat on. Add the milk and vegan butter in spoonfuls or chunks, depending on preference.
Keep the mixture from boiling or burning until the butter melts over medium heat. Whisk until smooth, turn off the heat and add the vanilla. Transfer to the prepared dish right away, then chill.
9. Vegan Coconut Caramel Fudge
This super-simple caramel fudge tastes precisely like the classic version but is 100% vegan. Additionally, it just needs 7 items to prepare it!
Prep time: 15 minutes | Cook time: 25 minutes | Total time: 40 minutes | Servings: 20
Ingredients
Coconut milk: 2 x 400ml
Caster sugar: 1 cup
Brown sugar: 1 cup
Glucose syrup: 2 tablespoons
Coconut oil: ⅔ cup
Vanilla bean paste: 2 teaspoon
Toasted flaked coconut: 2 tablespoons
Method
Grease a 19-cm square cake pan with a 6-cm depth. A baking paper should extend 2 cm above the pan edges and cover the base and sides of the pan.
Over medium heat, combine coconut milk and caster sugar in a sizable, heavy-bottomed pot. Cook for 8 minutes while frequently stirring until sugar dissolves and the mixture boils.
You should use a medium-low heat setting. Stirring often, let the mixture simmer for 40 minutes or until it thickens and coats the back of a wooden spoon.
Low-heat setting. Add coconut oil, vanilla, glucose syrup, brown sugar, and coconut to the pan. Cook, frequently stirring, for 4 to 5 minutes or until the mixture is smooth and melted (at this point, the mixture may appear to be separated). Stir continuously until the mixture is complete. Heat is raised to medium-low.
Cook for 6 to 8 minutes while stirring often or until the mixture thickens and coats the back of a wooden spoon. Pour mixture into a pan that has been prepared, spreading to level as you go. Add some coconut flakes on top. Stand in a cool, dark area for four to five hours or until it is cold and set. Cut into a few little squares. Serve.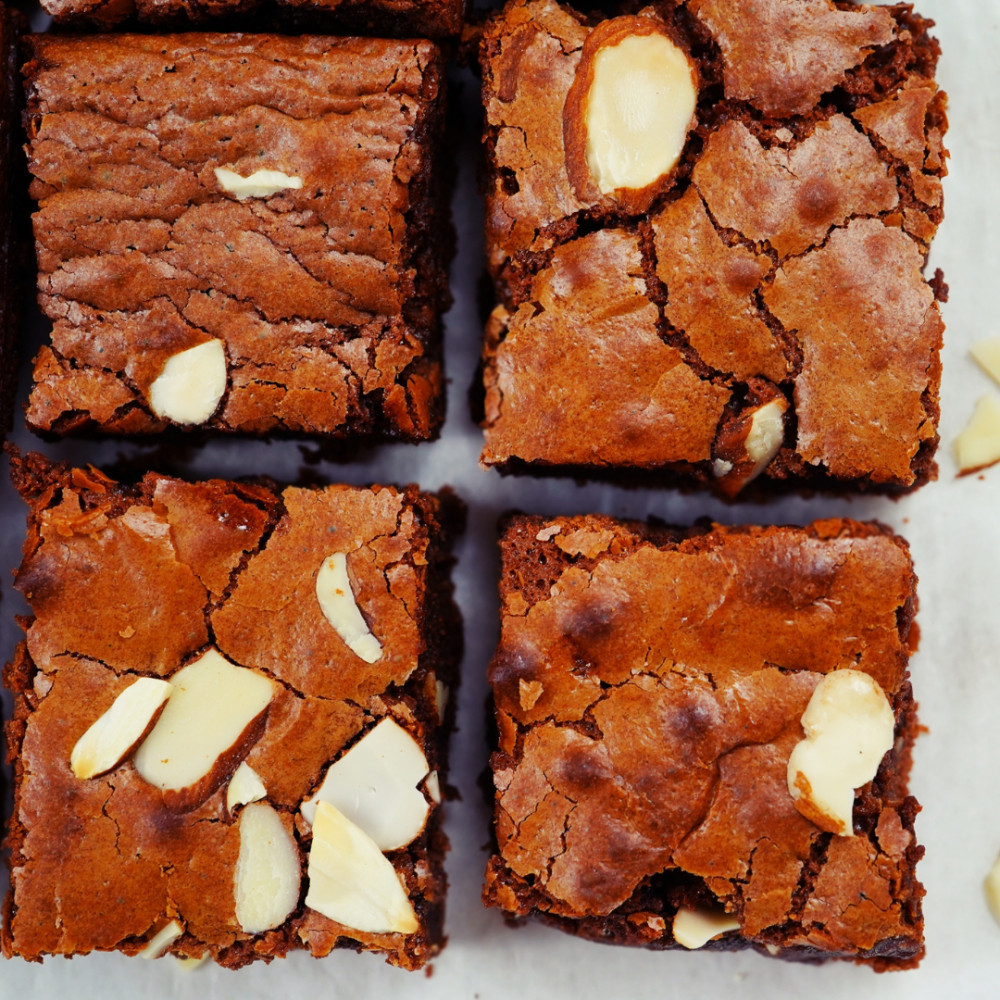 10. Gluten-Free Fudge
This gluten-free fudge is smooth, creamy, and delicious! It is produced with nutritious ingredients and is free of milk, butter, and condensed milk. This vegan chocolate fudge is oh-so-rich!
Prep time: 15 minutes | Cook time: 25 minutes | Total time: 40 minutes | Servings: 20
Ingredients
Dark chocolate chips: 2 cups
Coconut milk: ¼ cup
Pure maple syrup: ¼ cup
Smooth, creamy peanut butter or almond butter: ¾ cup
Nuts, optional
Method
First, line a bread pan that measures 8×5 inches with parchment paper. Place aside.
Then, heat a non-stick skillet over low heat with the chocolate chips and coconut milk. Continuously stir. Add maple syrup and peanut butter after the butter has melted. Stir constantly to avoid scorching.
Remove from heat after it's smooth and creamy.
Fill the lined bread pan with the mixture. Add some sea salt, nuts, or both, as preferred.
The freezer with the fudge. Freeze until hardened or for at least an hour.
Remove it from the freezer. Parchment paper removes the fudge from the pan after about 10 minutes. Slice gently after that and serve!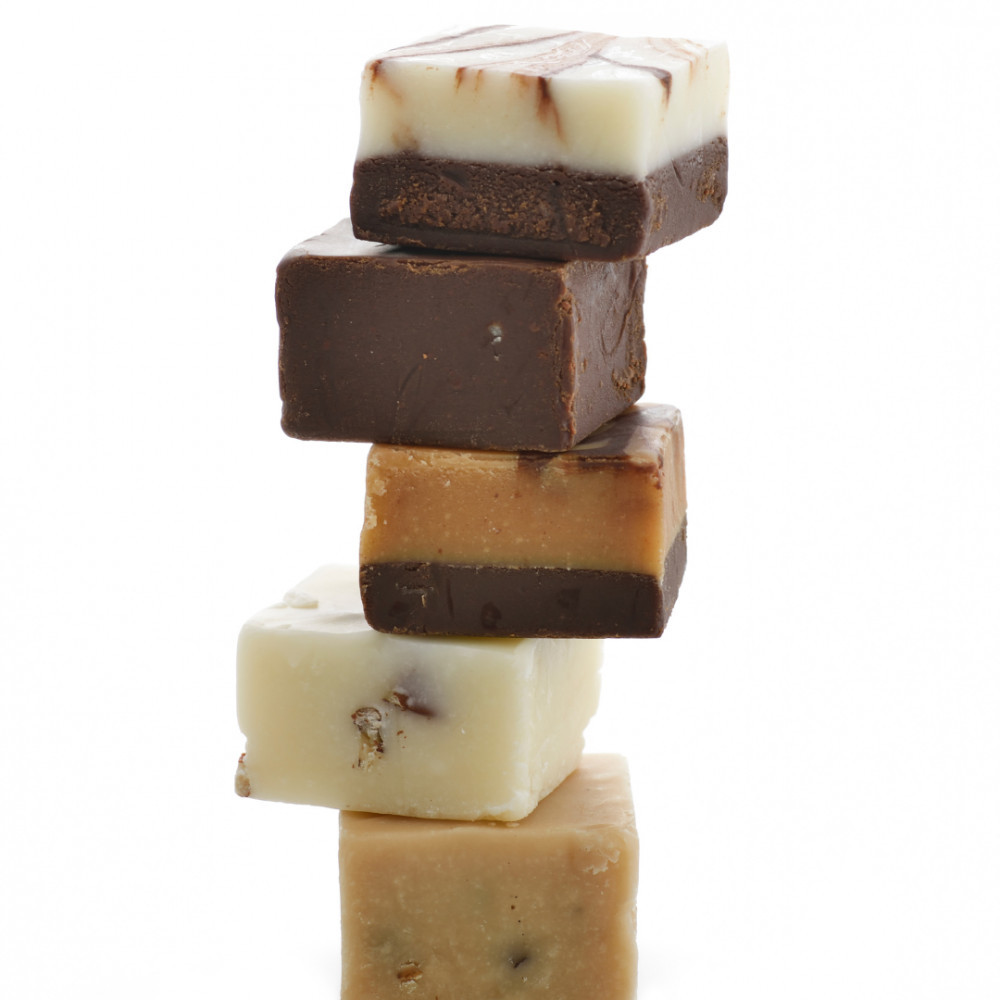 Conclusion
Fudge will last up to two weeks when kept at room temperature in an airtight container. In an airtight container, it can be kept in the refrigerator for up to four weeks.
Fudge can also be kept in the freezer for several months if it is double-wrapped, preferably in a layer of plastic and another layer of foil. Before serving, allow it to defrost at room temperature. So don't miss trying these vegan fudge recipes.
I trust you enjoyed this article about the 10 Best Vegan Fudge Recipes For Your Kids. Please stay tuned for more blog posts to come shortly. Take care!
JeannetteZ
Your Opinion Is Important To Me
Ideas? Thoughts? Questions? I would love to hear from you. Please leave me your questions, experience, and remarks about this article on the 10 Best Vegan Fudge Recipes For Your Kids in the comments section below. You can also reach me by email at Jeannette@LivingTheVeganLifestyle.org.
Disclosure
This post may contain affiliate links. I earn from qualifying purchases as an Amazon Associate and other affiliate programs. Read my full disclosure.
Here are links to some of my favourite articles:
10 Best Vegan Popsicle Recipes For Your Kids
8 Best Vegan Sushi Bowl Recipes For Your Kids
6 Best Vegan Pecan Recipes For Your Kids
8 Best Vegan Cauliflower Steak Recipes For Your Kids
8 Best Vegan Yogurt Recipes For Your Kids
6 Best Vegan Blueberry Muffin Recipes For Your Kids