A Vegan Guide To Folkestone, Great Britain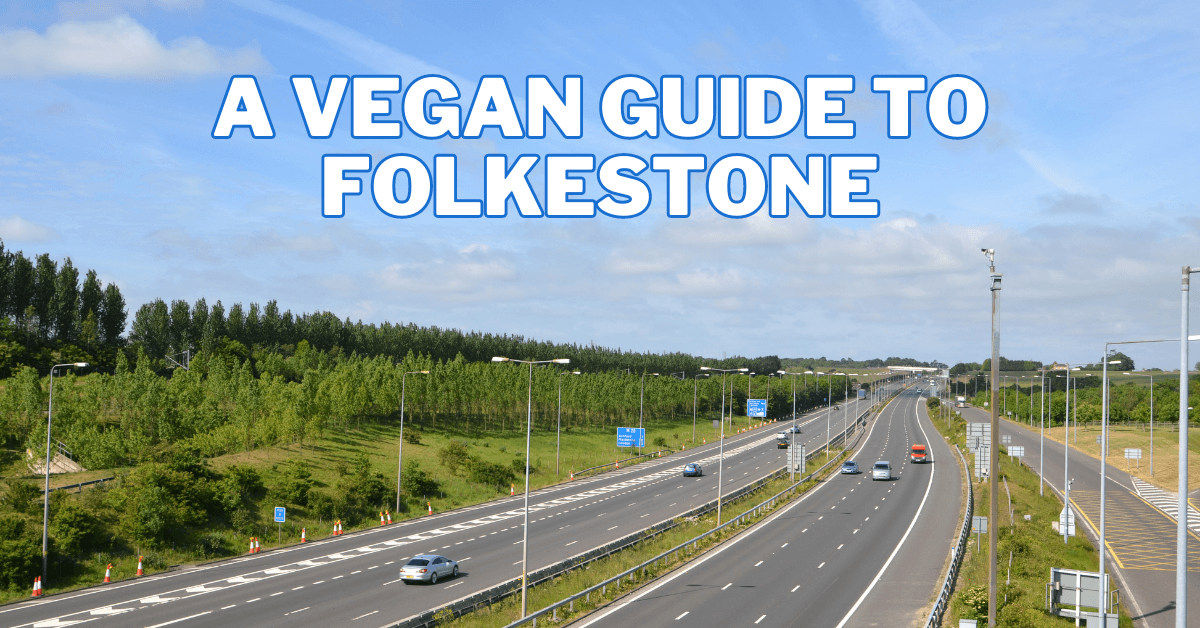 A Vegan Guide To Folkestone, Great Britain
Welcome to Folkestone, a vibrant coastal town that has embraced the vegan lifestyle. You're in for a treat if you're a vegan or plant-based eater.
Folkestone is a haven for vegans, with a growing number of restaurants, cafes, and shops catering to plant-based diets.
Whether you're a resident or visiting the town, this guide is your go-to resource for navigating the vegan scene in Folkestone.
From delectable vegan dining options to eco-friendly shops and activities, we'll explore all this town's vegan treasures.
Get ready to discover the culinary delights, explore vegan-friendly activities, and immerse yourself in the vibrant vegan community of Folkestone.
Let's dive into the vegan's guide to Folkestone and embark on an exciting plant-based adventure.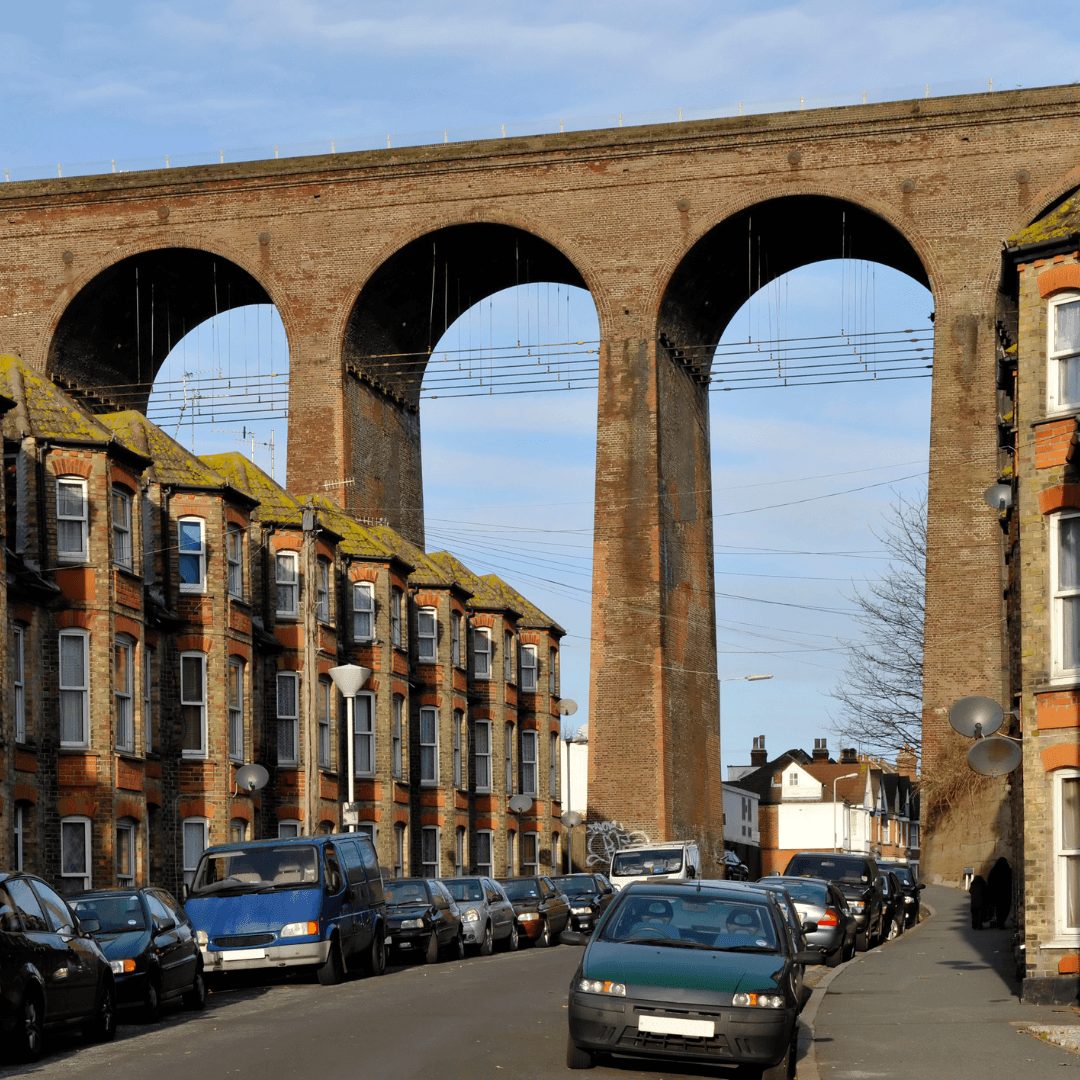 Vegan History And Veganism In Folkestone, Great Britain
Folkestone has a rich history when it comes to veganism and plant-based living.
While the vegan movement has gained significant momentum recently, Folkestone has been at the forefront of embracing vegan values and promoting a compassionate lifestyle for decades.
The town has a long-standing history of vegetarianism and ethical living, with several vegetarian and vegan establishments dating back to the 1970s.
This early recognition and acceptance of plant-based diets laid the foundation for the thriving vegan community in Folkestone today.
In recent years, the vegan scene in Folkestone has experienced remarkable growth, with an increasing number of restaurants, cafes, and shops catering specifically to vegans and plant-based eaters.
These establishments offer delicious vegan dishes and prioritize ethical sourcing, sustainability, and environmental consciousness.
Folkestone has also become a hub for vegan events, pop-up markets, and community gatherings. The town hosts regular vegan festivals and fairs, showcasing local vegan businesses, food vendors, and organizations.
These events provide a platform for promoting veganism and foster a sense of community and support among like-minded individuals.
Moreover, Folkestone boasts an array of vegan-friendly shops that offer a wide range of cruelty-free and eco-friendly products.
From vegan fashion and beauty to sustainable household items, you'll find various options that align with your ethical values.
The local community in Folkestone is passionate about veganism and committed to spreading awareness about the benefits of a plant-based lifestyle.
Whether through educational initiatives, advocacy campaigns, or simply leading by example, vegans in Folkestone positively impact the local community and the environment.
So, whether you're a long-time vegan, new to the lifestyle, or simply curious about exploring plant-based options, Folkestone is the perfect destination to immerse yourself in the town's history and vibrant vegan culture.
Vegan-Friendly Restaurants In Folkestone
Folkestone is home to a diverse range of vegan-friendly restaurants that cater to the growing demand for plant-based dining options. Here are some of the top vegan-friendly restaurants in Folkestone:
1. Beano's Vegetarian Café
Beano's is a cozy Folkestone cafe specializing in vegetarian and vegan cuisine. They offer a range of dishes made with fresh, locally sourced ingredients.
From hearty vegan breakfast options like avocado toast and tofu scrambles to delicious homemade soups, sandwiches, and cakes, Beano's has something to satisfy every vegan palate.
2. Blooms
Blooms, a vegan and vegetarian cafe in the Creative Quarter, enjoys using local, seasonal ingredients.
Their menu features a variety of plant-based dishes made with creativity and flair.
Enjoy flavourful sandwiches, salads packed with nutritious ingredients, Buddha bowls filled with various vegetables, and indulge in their delicious vegan desserts.
3. Kipps' Alehouse
Kipps' Alehouse is a popular pub in Folkestone that caters to vegans with a separate vegan menu. They offer various vegan options, including tasty burgers, wraps, and pub classics like vegan fish and chips.
You can also pair your meal with a selection of vegan-friendly beers and ciders for a complete dining experience.
4. The Pullman
The Pullman is a vegan-friendly restaurant and bar that focuses on providing delicious plant-based options.
Their menu includes a range of vegan dishes, such as burgers made with plant-based patties, flavorful pizzas topped with various vegan ingredients, and creative salads filled with seasonal produce.
The Pullman also emphasizes sustainability and locally sourced ingredients.
5. The Big Greek Bus
Experience the flavours of Greece at The Big Greek Bus, a vegan-friendly eatery in Folkestone. They offer a separate vegan menu that features traditional Greek dishes made with a vegan twist.
Enjoy falafel wraps, vegan souvlaki, and mezze platters filled with various plant-based delights.
6. The Rad Burger Co.
If you're in the mood for a vegan burger, head to The Rad Burger Co.
This burger joint in Folkestone specializes in delicious plant-based burgers. They source their ingredients locally and offer various creative and mouthwatering vegan burger options.
7. The Harbour Inn
Located near Folkestone Harbor, The Harbour Inn is a pub that offers a separate vegan menu.
They serve vegan fish and chips, vegan curry, and vegan pies, allowing you to enjoy classic pub food with a vegan twist.
Plus, you can enjoy your meal while enjoying the beautiful view of the harbour.
8. Googies Art Café
This quirky cafe offers a separate vegan menu with various options, including vegan breakfasts, sandwiches, and burgers. They also have vegan milk alternatives for coffee and tea.
Googies Art Cafe is known for its vibrant atmosphere and creative decor, making it a popular spot for vegans and non-vegans.
9. El Cortador
A tapas restaurant that offers vegan-friendly options, El Cortador, serves delicious Spanish-inspired vegan dishes such as patatas bravas, grilled vegetables, and marinated olives.
The restaurant has a relaxed and welcoming ambiance, making it a great place to enjoy a vegan tapas experience.
10. The Chambers
Located in a historic building, The Chambers offers a vegan menu with creative and flavourful plant-based dishes.
Enjoy vegan options like jackfruit curry, beetroot, quinoa burgers, and vegan chocolate cake.
The restaurant also prides itself on its sustainability efforts, using locally sourced and organic ingredients whenever possible.
11. Kipps' Kitchen
Kipps' Kitchen is a vegan and vegetarian cafe known for its wholesome and nutritious food.
Their menu includes various vegan options, from salads and wraps to Buddha bowls and vegan desserts.
They prioritize using organic and locally sourced ingredients, ensuring that their dishes are fresh and packed with flavour.
12. The Green Spice
This Indian restaurant offers a separate vegan menu with a wide selection of flavorful vegan curries, rice dishes, and sides.
Enjoy dishes like vegetable biryani, chana masala, and vegan naan bread. The Green Spice is known for its authentic Indian flavours and warm hospitality.
13. The Quarterhouse Kitchen And Bar
This trendy restaurant offers a separate vegan menu featuring roasted vegetable and lentil salad, vegan mezze platters, and vegan desserts.
The Quarterhouse is known for its modern and stylish ambiance, making it a great place for a vegan dining experience.
14. Simply Ice Cream
For a sweet treat, head to Simply Ice Cream, a local ice cream parlour offering a range of vegan flavours made with natural ingredients.
Enjoy delicious vegan options like chocolate, strawberry, and coconut-based ice creams, all made with care and attention to flavour.
These additional vegan-friendly restaurants in Folkestone provide even more options for vegan diners to explore and enjoy.
Folkestone satisfies every vegan craving for breakfast, lunch, dinner, or a tasty dessert.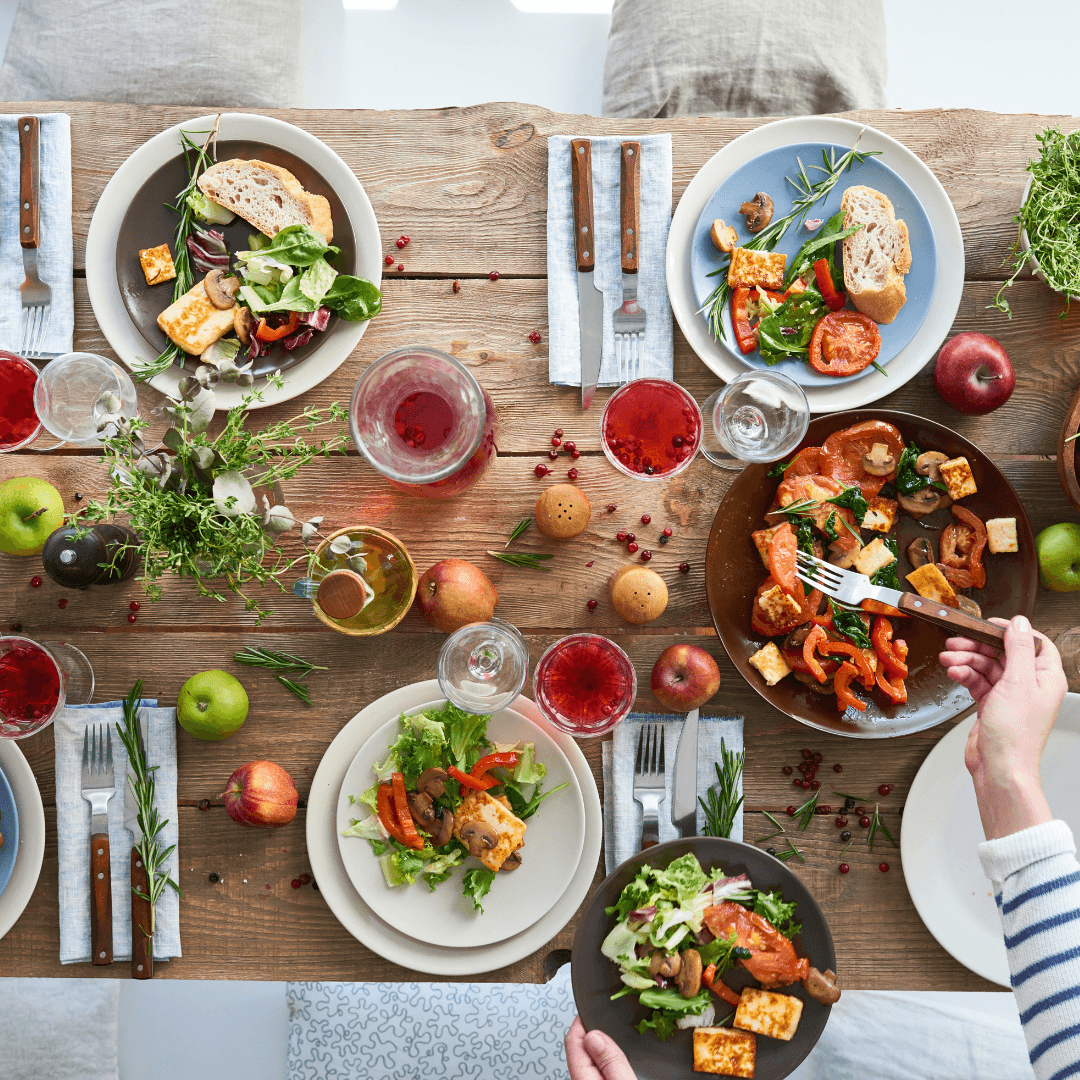 Traditional Folkestone Vegan Dishes
Folkestone, with its rich culinary heritage and coastal influence, offers a range of traditional dishes that can be adapted to delicious vegan versions.
From hearty pies to crispy fritters, these plant-based delights capture the essence of Folkestone's traditional cuisine while catering to vegan lifestyles.
While Folkestone is a coastal town with a rich culinary heritage, there are traditional dishes that can be adapted to vegan versions.
Here are some traditional Folkestone dishes that can be enjoyed in vegan form:
1. Folkestone Fritters
Traditionally, Folkestone fritters are made with locally caught fish or seafood. However, vegan versions can be made using vegetables such as courgettes, onions, and mushrooms.
These vegetables are dipped in a vegan batter, deep-fried until crispy, and served with vegan tartar sauce or salsa.
2. Veggie Pasty
The classic Cornish pasty can be given a vegan twist by replacing the meat and dairy ingredients with various vegetables, including potatoes, onions, carrots, peas, and swede.
Vegan-friendly pastry can encase the filling, creating a hearty and satisfying vegan pasty.
3. Folkestone Harbour Salad
Folkestone's coastal location inspires a fresh and vibrant salad, typically featuring local seafood.
For a vegan version, the salad can be made using a variety of seasonal vegetables, such as mixed greens, tomatoes, cucumber, roasted beetroot, avocado, and toasted nuts or seeds.
Dress it with a tangy vinaigrette or a creamy vegan dressing for added flavour.
4. Vegan Shepherd's Pie
A comforting and hearty dish, the traditional shepherd's pie can be transformed into a vegan delight.
Replace the lamb with plant-based mince or a combination of lentils and vegetables, and top it with a creamy mashed potato or cauliflower mash.
Bake until golden and bubbling for a delicious vegan twist on this classic dish.
5. Fruit Crumble
Folkestone is known for its abundance of fruit orchards, making fruit crumble a popular dessert.
Vegan versions can be made using plant-based margarine or coconut oil for the crumble topping and sweetening the fruit filling with natural sweeteners like maple syrup or agave nectar.
Serve it with dairy-free custard or vegan ice cream for a satisfying end to a meal.
6. Vegetable Wellington
A vegan twist on the classic beef Wellington, this dish features a variety of sautéed vegetables, such as mushrooms, spinach, and caramelized onions, wrapped in puff pastry.
It's baked to golden perfection, resulting in a savoury and satisfying centrepiece for any meal.
7. Folkestone Vegetable Pie
A hearty vegetable pie can be made using a medley of seasonal vegetables, such as potatoes, carrots, peas, and leeks, cooked in a flavorful vegetable broth and topped with a flaky pastry crust.
The warming recipe displays Folkestone's plethora of fresh ingredients and is ideal for chilly days.
8. Vegan Ploughman's Lunch
The traditional Ploughman's Lunch, typically featuring cheese, cold meats, and pickles, can be transformed into a vegan version.
Replace the dairy cheese with vegan alternatives or choose plant-based spreads and pâtés. Add crusty bread, pickles, fresh salad, and vegan sausage or tempeh slices for a satisfying vegan platter.
9. Vegan Fish And Chips
Folkestone is known for its delicious fish and chips; now, vegan versions are becoming more widely available.
Vegan fish alternatives made from tofu, tempeh, or banana blossom are battered and deep-fried to create a crispy exterior, paired with hand-cut chips and vegan tartar sauce for a satisfying seaside meal.
10. Vegan Cream Tea
Enjoy a vegan take on traditional cream tea using dairy-free scones, clotted cream, and fruit preserves. Indulge in this quintessentially British treat with a cup of tea while enjoying the coastal views of Folkestone.
These additional traditional Folkestone vegan dishes offer even more options for exploring the town's local flavours and culinary heritage.
From savoury pies to sweet treats, vegan alternatives capture the essence of Folkestone's traditional cuisine.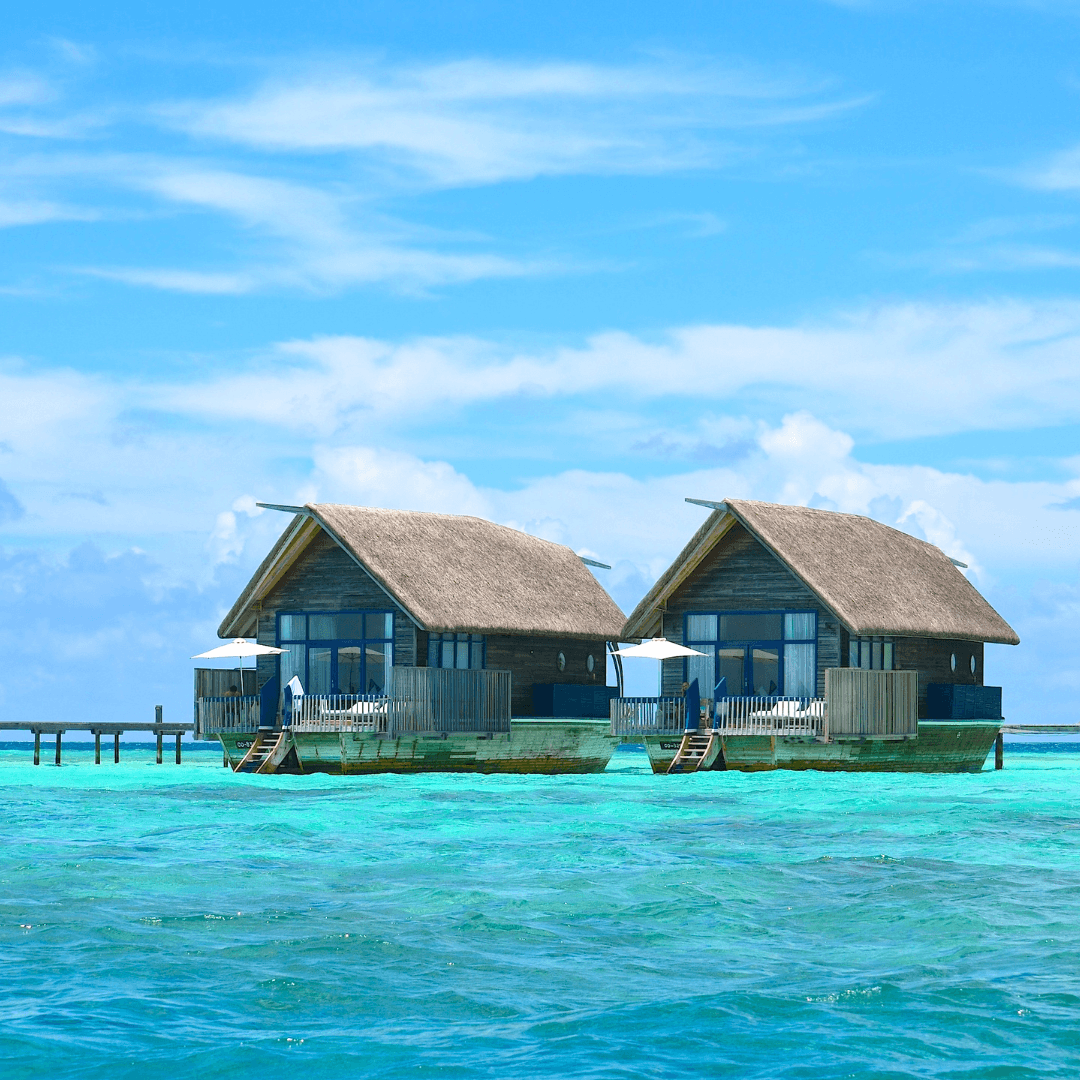 Vegan Accommodation Options In Folkestone
Folkestone offers a range of accommodation options that cater to vegans and provide a vegan-friendly experience. Here are some details on vegan accommodation options in Folkestone:
1. Vegan-Friendly Hotels
Several hotels in Folkestone understand and accommodate vegan guests. They offer vegan breakfast options, including plant-based milk, dairy-free spreads, and vegan-friendly cereals.
Some hotels may even have vegan options on their restaurant menus or provide recommendations for nearby vegan-friendly eateries.
2. Self-Catering Apartments
Renting a self-catering apartment allows you to cook meals using vegan ingredients. Look for apartments with a well-equipped kitchen with vegan cooking utensils and appliances.
This allows you to prepare your vegan meals and enjoy a home-away-from-home experience.
3. Vegan Bed And Breakfasts
Folkestone has a vegan bed and breakfast establishments that cater to vegans and offer a fully vegan breakfast. These B&Bs ensure that all food items, from spreads to baked goods, are free from animal-derived ingredients.
4. Vegan-Friendly Guesthouses
Some guesthouses in Folkestone understand the needs of vegan guests and can provide vegan breakfast options upon request.
They may also be knowledgeable about local vegan restaurants and attractions, making your stay more convenient and enjoyable.
5. Eco-Friendly Accommodations
Consider staying at eco-friendly accommodations that prioritize sustainability and offer vegan-friendly amenities.
These accommodations may have eco-conscious practices, such as using environmentally friendly cleaning products and supporting local vegan businesses.
6. Vegan-Friendly Guesthouses And Inns
Some guesthouses and inns in Folkestone go the extra mile to cater to vegan guests.
They offer vegan breakfast options, such as plant-based sausages, tofu scramble, vegan pancakes, and various vegan spreads and condiments.
These accommodations may also provide vegan-friendly snacks or meals upon request.
7. Vegan-Friendly Holiday Cottages
If you prefer a more private and spacious accommodation, consider booking a vegan-friendly holiday cottage in Folkestone.
These cottages often come with a fully equipped kitchen, allowing you to prepare vegan meals using locally sourced produce and ingredients.
8. Vegan Retreats And Wellness Centers
Folkestone is home to some retreats and wellness centers specializing in vegan and plant-based offerings.
These accommodations provide vegan meals, wellness activities, and a peaceful environment that promotes a holistic and mindful vegan lifestyle.
9. Vegan Bed And Breakfast With Cooking Classes
Some vegan bed and breakfast establishments in Folkestone offer cooking classes where guests can prepare vegan dishes using local and seasonal ingredients.
These immersive experiences allow you to enhance your culinary skills while enjoying a vegan-friendly stay.
10. Vegan-Friendly Campsites
For those who enjoy outdoor adventures, Folkestone has vegan-friendly campsites that provide facilities for cooking vegan meals, access to fresh water, and beautiful natural surroundings.
These campsites may also have vegan-friendly cafes or nearby vegan restaurants to cater to your dining needs.
When choosing vegan accommodation in Folkestone, you should check reviews and websites or contact the establishments directly to confirm their vegan-friendly offerings and any specific requirements you may have.
This way, you can have a comfortable and enjoyable vegan experience in Folkestone.
Vegan Events And Festivals In Folkestone
Folkestone hosts various vegan events and festivals throughout the year, providing opportunities for vegans and those interested in plant-based living to come together, celebrate, and explore veganism.
Folkestone Vegan Market is market takes place periodically and showcases a wide range of vegan products, including food, beverages, snacks, desserts, clothing, cosmetics, and more.
It brings together local and regional vegan vendors, allowing visitors to discover new vegan products, indulge in delicious plant-based food, and shop for cruelty-free and sustainable goods.
Folkestone occasionally hosts vegan food pop-ups and street food markets, where vegan vendors set up stalls and offer a diverse selection of mouth-watering vegan dishes.
These events are perfect for trying out different vegan cuisines, from international flavours to vegan twists on classic comfort foods.
Folkestone organizes workshops and cooking classes on veganism, plant-based nutrition, and cooking techniques.
These events provide opportunities to learn about vegan lifestyle choices, gain culinary skills, and connect with like-minded individuals in a supportive and educational environment.
Local vegan groups and organizations in Folkestone often arrange meetups and social gatherings.
These events offer a chance to meet fellow vegans, share experiences, exchange ideas, and build a supportive vegan community.
Folkestone hosts general festivals and events that include vegan-friendly options and cater to the growing demand for plant-based alternatives.
These festivals may feature live music, entertainment, arts and crafts, and various vegan food and beverage options.
Folkestone occasionally hosts vegan awareness events to educate the community about the benefits of a vegan lifestyle.
These events may include film screenings, panel discussions, guest speakers, and Q&A sessions, providing valuable insights into animal rights, environmental sustainability, and health-related aspects of veganism.
Attending vegan events and festivals in Folkestone allows you to explore and indulge in delicious vegan food and connects you with a vibrant community of like-minded individuals.
It's a chance to celebrate and support the growing vegan movement while enjoying Folkestone's unique vegan scene offerings.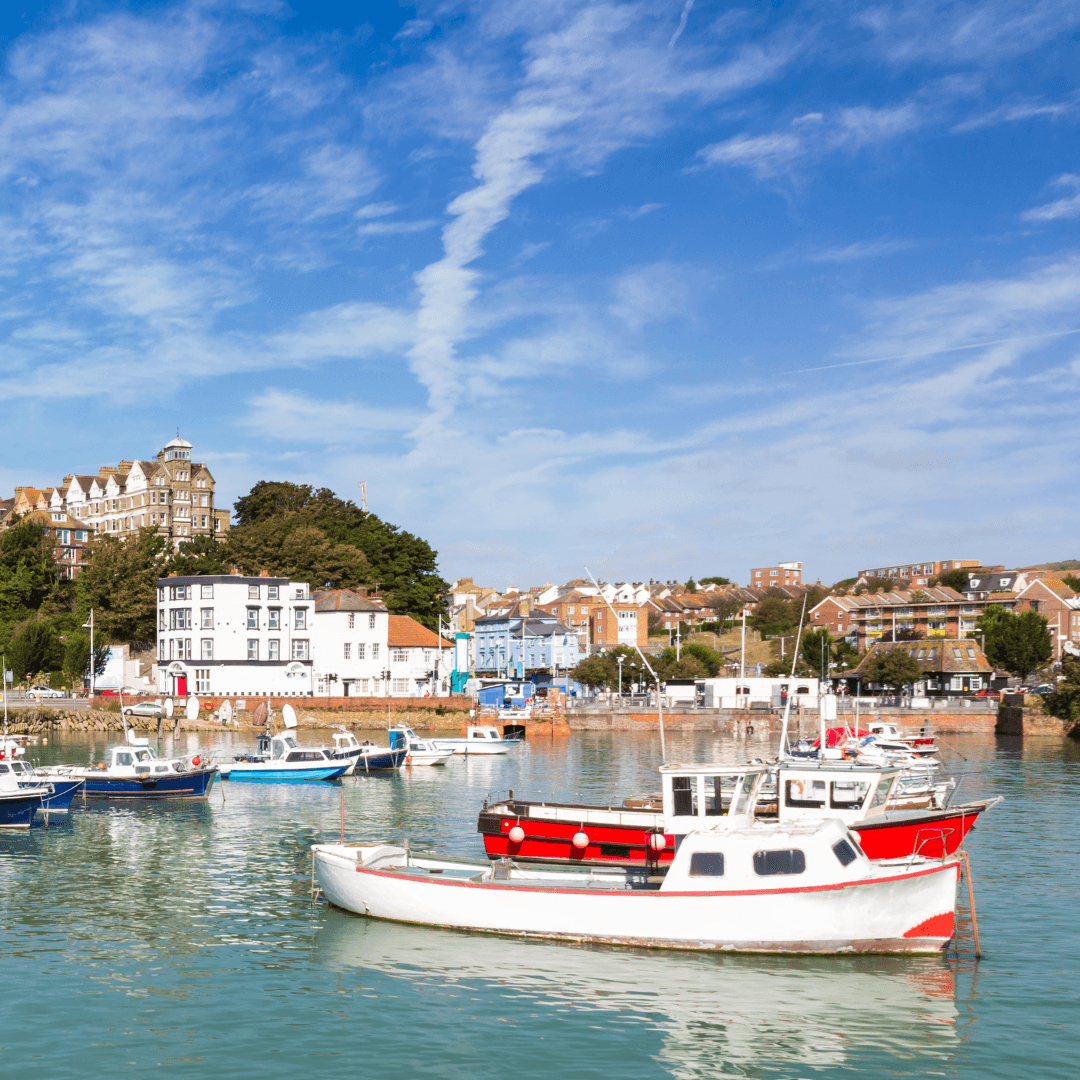 Conclusion
Folkestone offers a vibrant and welcoming environment for vegans, with various vegan-friendly options and a growing local vegan community.
From restaurants and cafes serving delicious plant-based meals to vegan events, festivals, and support groups, there is something for everyone embracing a vegan lifestyle in Folkestone.
The city's commitment to sustainability, animal welfare, and health is evident in the availability of vegan products, the emphasis on locally sourced ingredients, and the engagement of the community in vegan activism and outreach.
Whether you're a resident or a visitor, exploring Folkestone as a vegan is an opportunity to enjoy delectable vegan cuisine, connect with like-minded individuals, and support businesses that align with your values.
With its stunning coastal scenery, rich history, and thriving vegan scene, Folkestone truly has much to offer for those seeking a vegan-friendly experience.
I trust you enjoyed this article about A Vegan Guide To Folkestone, Great Britain. Please stay tuned for more blog posts to come shortly. Take care!
JeannetteZ
Your Opinion Is Important To Me
Ideas? Thoughts? Questions? I would love to hear from you. Please leave me your questions, experience, and remarks about the Vegan Guide To Folkestone, Great Britain article in the comments section below. You can also reach me by email at Jeannette@LivingTheVeganLifestyle.org.
Disclosure
This post may contain affiliate links. I earn from qualifying purchases as an Amazon Associate and other affiliate programs. Please read my full disclosure.
Here are links to some of my favourite articles:
Vegan Mindfulness And Mental Well-Being
Best Vegan Fitness Tips And Workout Routines
Best Eco-Friendly Cleaning Hacks
Potential Health Benefits Of Veganism
Best Vegan Guide To Clothing And Apparel
Best Vegan Detox And Cleansing Diets