Belgium Vegan Travel Guide
Belgium Vegan Travel Guide
Welcome to the Belgium Vegan Travel Guide! Belgium, a country known for its exquisite cuisine and rich culinary traditions, is also a fantastic destination for vegan travellers.
From its historic cities to its picturesque countryside, Belgium offers a variety of vegan-friendly experiences that cater to the needs and preferences of plant-based explorers.
This guide will delve into the vegan culture, local dishes, vegan-friendly restaurants, accommodation options, and vibrant vegan community that make Belgium a top choice for those following a vegan lifestyle.
Whether you're a food enthusiast, nature lover, or history buff, Belgium has something to offer every vegan traveller.
Prepare to embark on a delightful journey through the land of waffles, chocolate, and vegan delights.
Vegan Culture, History And Veganism In Belgium
Belgium has a rich cultural heritage and a growing vegan movement that reflects its commitment to sustainability, animal welfare, and ethical living.
The vegan culture in Belgium is influenced by its historical background and the global rise of veganism.
Belgium has a long tradition of vegetarianism dating back to the 19th century, with vegetarian societies and organizations promoting plant-based diets and animal rights.
Over the years, this has evolved into a vibrant vegan community that promotes cruelty-free living.
In recent years, veganism has become incredibly popular in Belgium, thanks to growing knowledge about the negative effects of animal agriculture on the environment and the health advantages of plant-based diets.
The increase in vegan eateries, cafes, and stores around the nation is proof that veganism is becoming more popular.
Belgium is known for its culinary expertise; the vegan food scene is no exception. Traditional Belgian dishes have been adapted to cater to vegan preferences with creative and delicious plant-based alternatives.
From vegan waffles and chocolates to vegan versions of popular dishes like "stoemp" (mashed potatoes and vegetables) and "waterzooi" (a creamy stew), vegan travellers in Belgium can indulge in a wide range of delectable options.
The country also hosts several vegan food festivals and events that celebrate the diversity of plant-based cuisine.
These gatherings provide a platform for local vegan businesses to showcase their offerings and allow visitors to explore and savour various vegan delights.
Furthermore, Belgium is home to animal sanctuaries and rescue organizations that work tirelessly to provide shelter and care for needy animals.
These sanctuaries promote education and awareness about animal rights, allowing visitors to connect with rescued animals and learn more about their stories.
Belgium's rich cultural heritage, progressive mindset, and dedication to ethical living make it a welcoming destination for vegans.
Whether exploring historic cities like Brussels, Ghent, or Bruges or venturing into the countryside, you'll find a thriving vegan culture that embraces compassion and sustainability.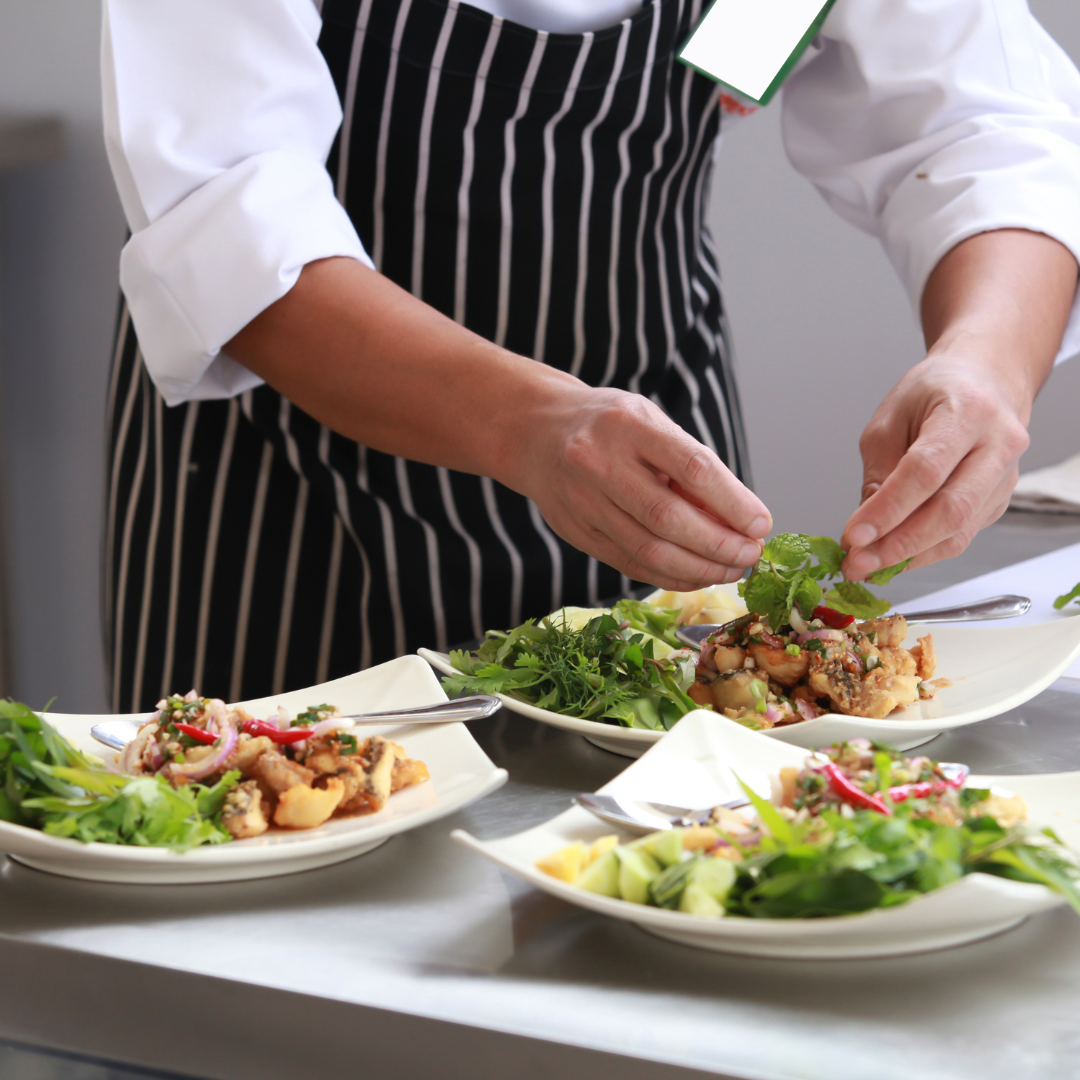 Vegan-Friendly Restaurants In Belgium 
Belgium offers a wide array of vegan-friendly restaurants that cater to the growing demand for plant-based cuisine.
Whether in bustling cities like Brussels and Antwerp or exploring charming towns and villages, you'll find various options to satisfy your vegan cravings.
Here are some notable vegan-friendly restaurants in Belgium:
1. Greenway
With multiple locations in Belgium, Greenway is a popular plant-based restaurant chain offering a diverse vegan menu.
Greenway's creative and flavorful offerings are sure to please, from burgers and wraps to salads and soups.
2. Le Botaniste
In Brussels, Le Botaniste is a vegan-friendly eatery focusing on healthy, plant-based cuisine. Their menu features a variety of nourishing bowls, salads, and grain dishes made with organic and seasonal ingredients.
3. Loving Hut
With branches in several Belgian cities, Loving Hut is an international chain of vegan restaurants that offers an extensive menu of Asian-inspired dishes.
Loving Hut provides diverse, flavorful options, from vegan sushi to stir-fries and noodle soups.
4. Moonfood
Situated in Antwerp, Moonfood is a vegan restaurant that offers a creative and eclectic menu.
From raw vegan dishes to cooked specialties, their innovative and beautifully presented plates showcase the possibilities of plant-based cuisine.
5. De Broers van Julienne
De Broers van Julienne is a vegetarian restaurant located in Ghent with vegan options. Their daily changing menu includes fresh and seasonal dishes made with locally sourced ingredients.
Their knowledgeable staff can guide you through their vegan offerings.
6. The Vegan Butcher's Choice
Situated in Leuven, The Vegan Butcher's Choice is a vegan restaurant specializing in plant-based meats and comfort food.
Their menu features vegan burgers, sandwiches, and hearty main courses that mimic the textures and flavours of traditional meat dishes.
7. Veggie Leuven
Located in Leuven, Veggie Leuven is a vegetarian restaurant with vegan options. They offer a diverse menu featuring plant-based dishes inspired by various cuisines, including Mediterranean, Asian, and Middle Eastern.
8. Ohne
Situated in Ghent, Ohne is a vegan café that offers wholesome and organic food. They serve various vegan dishes, including sandwiches, salads, soups, and baked goods made with fresh and locally sourced ingredients.
9. Tich
Found in Brussels, Tich is a vegan café and bakery specializing in delicious plant-based treats. They offer a variety of vegan pastries, cakes, cookies, and bread, all freshly baked on-site.
10. De Plaats
Located in Antwerp, De Plaats is a vegan restaurant that embraces the concept of zero waste.
They serve a daily-changing menu of vegan dishes made with organic and locally produced ingredients.
11. De Oude Plek
Situated in Bruges, De Oude Plek is a vegan-friendly restaurant that offers a mix of traditional Belgian and international vegan dishes.
They provide options such as vegan stews, burgers, and desserts.
12. Funky Jungle
Found in Liège, Funky Jungle is a vegan café and store that offers a cozy atmosphere and a variety of plant-based dishes.
They serve vegan breakfasts, lunches, snacks, and a selection of vegan products.
These are just a few more vegan-friendly restaurants to consider when visiting Belgium.
Remember that the vegan dining scene continually evolves, so it's always worth exploring local recommendations and reviews to discover new and exciting places to dine.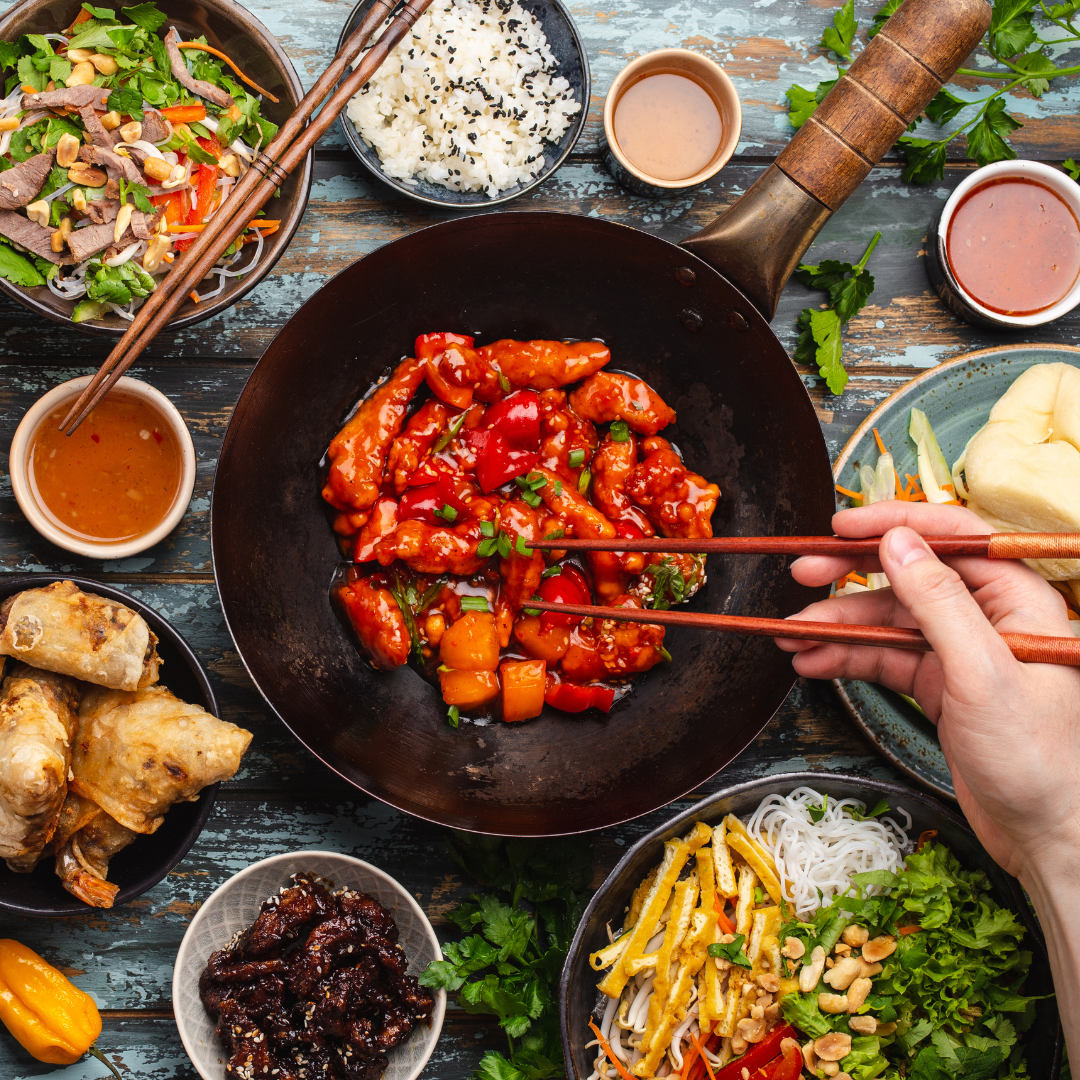 Traditional Belgian Vegan Dishes
Belgium, known for its rich culinary heritage, offers several traditional dishes that can be adapted to vegan versions.
Stoemp is a classic Belgian dish of mashed potatoes mixed with vegetables, typically carrots, peas, and Brussels sprouts.
To make it vegan, use plant-based margarine or olive oil instead of butter, and ensure that the vegetables are cooked without animal-based ingredients.
Waterzooi is a creamy stew traditionally made with fish or chicken but can easily be veganized.
Replace the animal protein with tofu or seitan and use vegetable broth or plant-based cream to create a rich and flavorful vegan version.
Belgium is famous for its fries, traditionally served with various sauces. The good news is that fries are often vegan-friendly, typically cooked in vegetable oil.
Just ask for vegan-friendly condiments like ketchup or vegan mayonnaise to accompany your fries.
Liege waffles are a popular Belgian treat with eggs, butter, and milk. However, vegan versions of Liege waffles can be created by substituting these ingredients with plant-based alternatives, such as flax eggs, vegan butter, and non-dairy milk.
They can be enjoyed plain or topped with vegan-friendly options like fruit, chocolate sauce, or vegan whipped cream.
Speculoos, or Belgian spice cookies, are traditionally made with butter and eggs.
However, vegan speculoos can be made by replacing these ingredients with plant-based alternatives like vegan butter and flax eggs.
These spiced cookies are perfect for enjoying alone or as a base for crusts, toppings, or cookie butter spreads.
This is a variation of the traditional Waterzooi stew that originated in Ghent. It typically includes a variety of vegetables like carrots, leeks, potatoes, and herbs cooked in a creamy broth.
Simply omit the meat or fish and use vegetable broth and plant-based cream for a delicious vegan version.
Chicons, also known as Belgian endives, are a staple in Belgian cuisine. Chicons au Gratin is a popular dish where endives are wrapped in ham and covered with cheese sauce before being baked.
For a vegan version, replace the ham with vegan deli slices and use a plant-based cheese alternative to create a creamy and flavorful gratin.
Tarte au Sucre, or sugar pie, is a sweet dessert in Belgium. Traditionally, it is made with eggs, butter, and sugar.
However, you can make a vegan version using plant-based butter, flax eggs, and your preferred vegan sweetener. The result is a deliciously sweet and caramelized pie.
Tomates aux Crevettes is a popular Belgian dish that features tomatoes stuffed with shrimp.
Replace the shrimp with marinated and seasoned tofu or tempeh for a vegan twist. The tofu or tempeh can be finely diced or crumbled to mimic the texture of shrimp while adding a burst of flavour to the dish.
These dishes showcase the adaptability of traditional Belgian cuisine to suit a vegan diet.
By exploring these options, you can savour the flavours of Belgium while embracing a compassionate and plant-based lifestyle.
Vegan Accommodation Options In Belgium
Belgium offers a range of vegan-friendly accommodation options to cater to the needs of vegan travellers.
Some hotels in Belgium specifically cater to vegan guests by offering vegan-friendly amenities and services.
These hotels may provide vegan breakfast options, plant-based toiletries, and information on nearby vegan restaurants and attractions.
Vegan-friendly bed and breakfasts scattered throughout Belgium prioritize providing vegan breakfast options and vegan-friendly amenities.
These accommodations often source organic and locally produced ingredients for their plant-based breakfast offerings.
Several guesthouses in Belgium accommodate vegan guests by offering vegan meal options or by partnering with nearby vegan restaurants.
They may also provide vegan cooking facilities or access to vegan-friendly kitchen spaces.
Belgium is home to eco-lodges and retreat centers emphasizing sustainability and eco-conscious practices.
While not exclusively vegan, these accommodations often cater to special dietary requests, including vegan meals made with local, organic ingredients.
Platforms like Airbnb offer the opportunity to book vegan-friendly homestays or rentals in Belgium.
You can filter your search to find hosts accommodating vegan guests or offering vegan amenities.
Belgium has several retreat centers specializing in wellness, yoga, and vegan living.
These centers offer accommodation, vegan meals, workshops, and health, mindfulness, and sustainability activities.
In major cities like Brussels, Antwerp, and Ghent, you can find hostels that cater to vegan travellers.
These hostels may offer vegan breakfast options or have vegan-friendly kitchen facilities for guests to prepare meals.
Some farms in Belgium offer vegan-friendly accommodations, allowing guests to experience a sustainable and animal-friendly lifestyle.
These farm stays often provide the opportunity to participate in vegan cooking classes, organic farming activities, and interactions with rescued animals.
Belgium has numerous camping sites that accommodate vegans if you prefer outdoor adventures.
Some campsites have vegan-friendly facilities, including communal kitchens with plant-based cooking options or access to vegan food vendors nearby.
Belgium is known for its wellness resorts and spa retreats. Some resorts offer vegan meal options and vegan-friendly amenities like plant-based spa treatments and vegan cooking classes.
When choosing vegan accommodation in Belgium, consider factors such as location, proximity to vegan restaurants or attractions, and the availability of vegan amenities that suit your preferences.
It's always a good idea to communicate your dietary needs and preferences with the accommodation providers in advance to ensure a comfortable and enjoyable stay.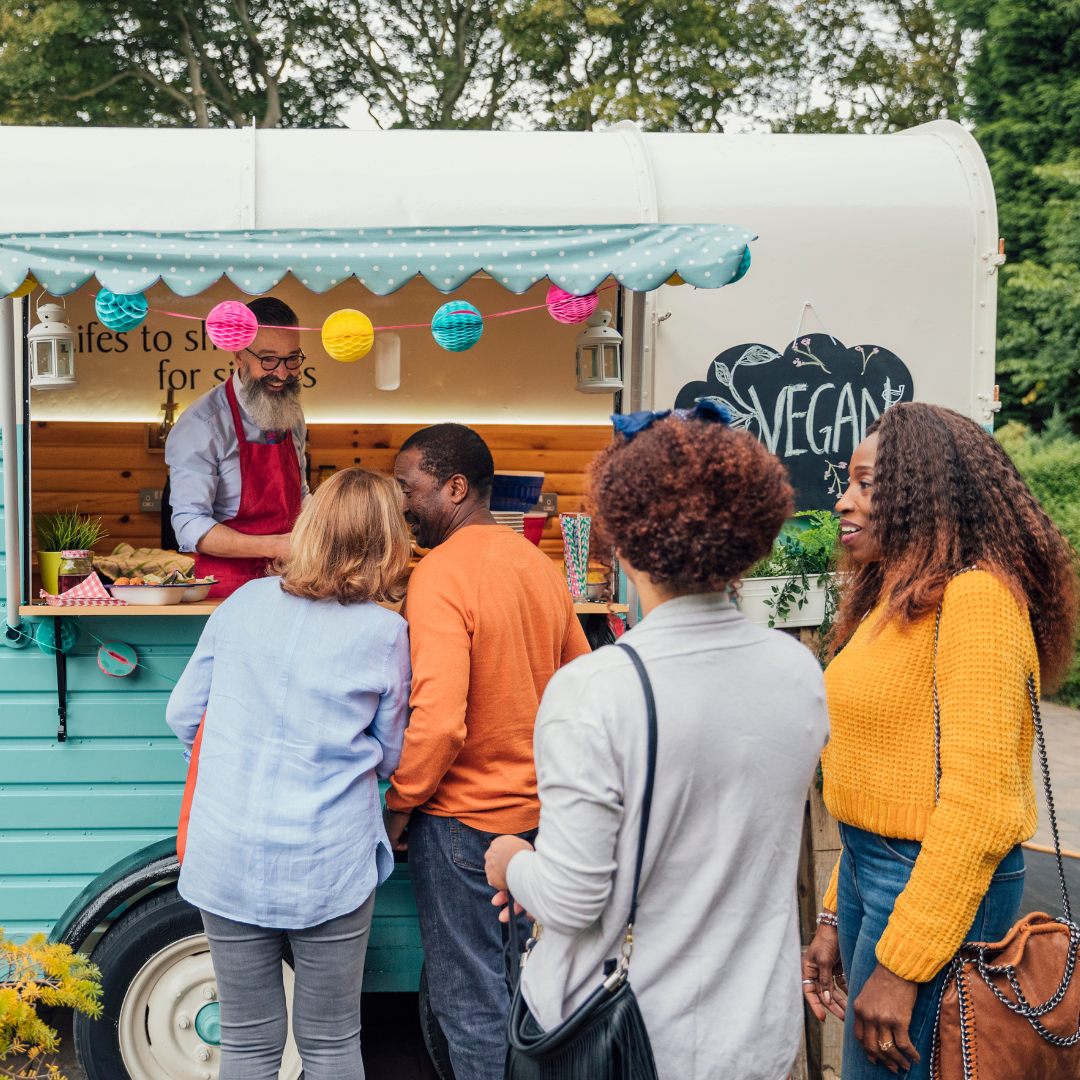 Vegan Events And Festivals In Belgium
Belgium is a vibrant hub for vegan events and festivals, offering opportunities to celebrate veganism, discover new plant-based products, and connect with like-minded individuals.
Held in Ghent, Vegan Summer Fest is the largest vegan festival in Europe. It features various vegan food vendors, cruelty-free fashion stalls, educational talks, cooking demonstrations, and live music. It's a must-visit event for vegans and anyone interested in plant-based living.
VeggieWorld is an international trade fair dedicated to vegan products and lifestyles. The Brussels edition showcases various vegan vendors, including food, fashion, cosmetics, and sustainable products.
Visitors can also attend workshops, cooking demonstrations, and expert panels. Taking place monthly in Brussels, the Brussels Vegan Market offers a platform for local vegan businesses and artisans to showcase their products.
Visitors can explore various vegan food, beverages, snacks, cosmetics, and other cruelty-free products.
Held in Antwerp, the Vegan Street Festival brings together food trucks, vendors, and organizations focused on veganism and sustainability.
It's a lively event with delicious vegan food options, live music, workshops, and activities for all ages.
Throughout Belgium, various vegan groups and communities organize regular brunches and meetups.
These gatherings provide an opportunity to connect with fellow vegans, share experiences, and enjoy delicious vegan meals together.
Some cities in Belgium, such as Brussels and Antwerp, offer vegan food tours. These guided tours take participants to vegan-friendly restaurants, cafes, and shops, providing insights into the local vegan food scene and culture.
Remember that the dates and locations of these events and festivals vary yearly, so it's advisable to check their official websites or social media pages for the most up-to-date information.
Attending these events can be a fantastic way to explore the thriving vegan community in Belgium, discover new vegan products, and engage in meaningful conversations about plant-based living.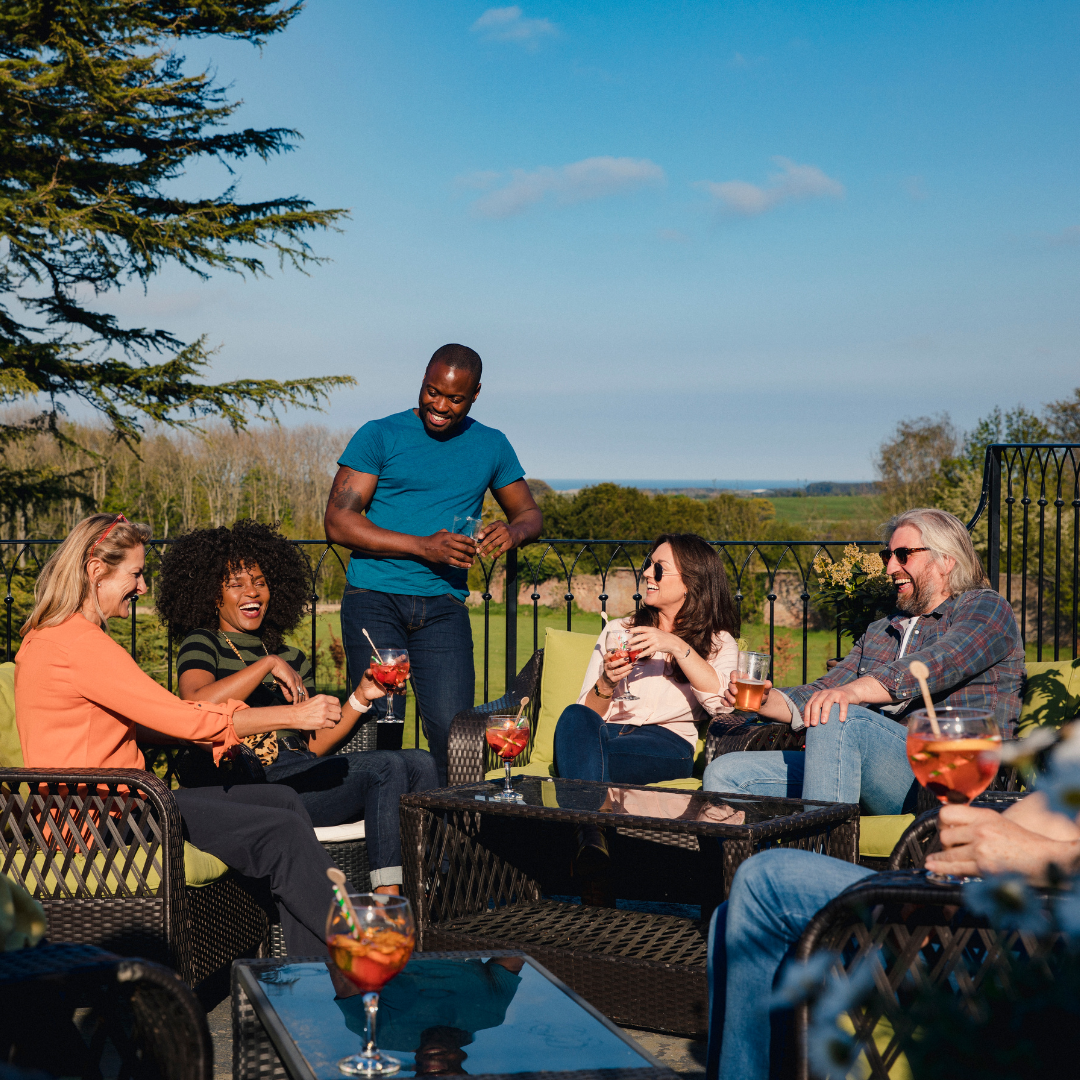 Local Vegan Community In Belgium
Belgium boasts a thriving vegan community that actively promotes and supports plant-based living.
Belgium is home to several vegan associations and organizations that advocate for animal rights, promote veganism, and raise awareness about the benefits of a plant-based lifestyle.
These include EVA (Ethical Vegetarian Alternative), which organizes campaigns, events, and educational programs, and BE Vegan, an association that promotes veganism and supports businesses offering vegan products and services.
Throughout Belgium, there are numerous vegan meetup groups where individuals can connect, socialize, and share their experiences with like-minded individuals.
These groups often organize gatherings, potlucks, restaurant outings, and other events to foster a sense of community among vegans.
Belgium is known for its culinary scene, and many cafes and restaurants offer vegan-friendly options.
These establishments cater to vegans and provide a welcoming space for the local vegan community to gather and enjoy delicious plant-based meals.
Belgium has a vibrant vegan activism scene, with individuals and groups actively advocating for animal rights and promoting veganism.
Activism efforts include peaceful demonstrations, outreach events, vegan cooking workshops, and collaborations with other social justice movements.
The internet plays a significant role in connecting the vegan community in Belgium. Online platforms and social media groups provide a space for sharing information, recipes, recommendations, and support.
These platforms facilitate discussions, promote local vegan businesses, and help individuals connect with others who share their values.
By participating in the local vegan community in Belgium, both residents and visitors can engage in meaningful conversations, find support, and discover new opportunities to embrace and promote a plant-based lifestyle.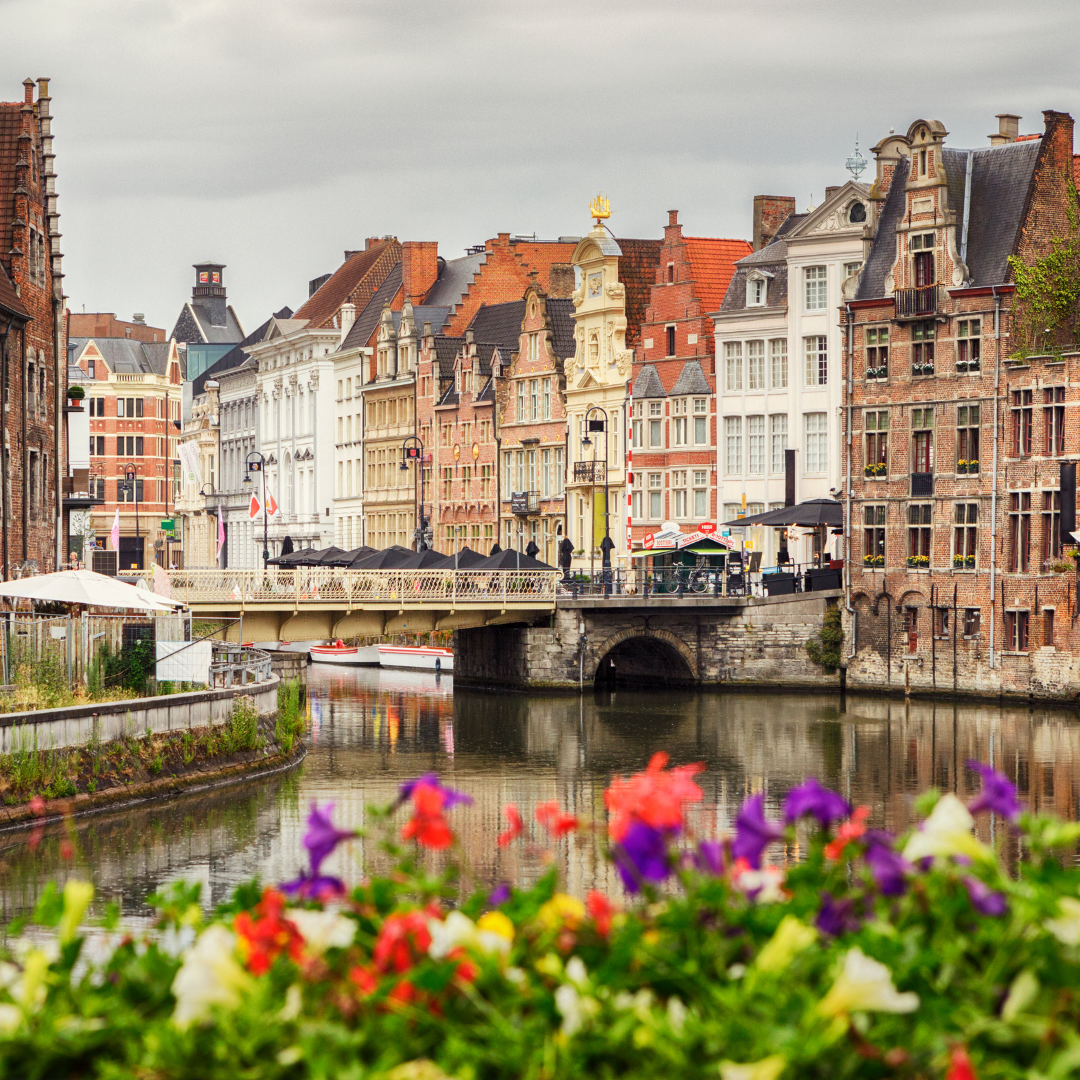 Conclusion
In conclusion, Belgium is a wonderful destination for vegan travellers. The country has a rich history and culture of veganism, with a strong emphasis on ethical eating and sustainability.
From vegan-friendly restaurants and cafes to traditional plant-based dishes and a thriving vegan community, Belgium offers a variety of options for vegans to explore and enjoy.
Belgium's commitment to ethical eating and sustainability is evident in the wide range of vegan-friendly restaurants and cafes.
Whether you're craving mouthwatering vegan waffles, delectable chocolate treats, or savoury vegan versions of Belgian classics like Stoemp or Waterzooi, you'll find numerous options to satisfy your taste buds.
A vegan travel experience in Belgium combines cultural immersion, culinary delights, and a sense of belonging within the vegan community.
By embracing the vegan lifestyle in this enchanting country, you contribute to the global movement towards compassion, sustainability, and a more conscious way of living.
So pack your bags, immerse yourself in the vegan wonders of Belgium, and embark on a truly unforgettable journey.
I trust you enjoyed this article about Belgium Vegan Travel Guide. Please stay tuned for more blog posts to come shortly. Take care!
JeannetteZ
Your Opinion Is Important To Me
Ideas? Thoughts? Questions? I would love to hear from you. Please leave me your questions, experience, and remarks about this article on Belgium Vegan Travel Guide in the comments section below. You can also reach me by email at Jeannette@LivingTheVeganLifestyle.org.
Disclosure
This post may contain affiliate links. I earn from qualifying purchases as an Amazon Associate and other affiliate programs. Please read my full disclosure.
Here are links to some of my favourite articles:
5 Delicious Mexican Vegan Recipes For Your Kids
7 Popular And Delicious Indian Vegan Recipes For Your Kids
Vegan Pineapple Recipes To Try At Your Next Party
9 Delicious German Vegan Recipes
7 Most Delicious Canadian Vegan Meal Recipes
Best 9 Vegan Pineapple Recipes For Your Kids