Best Places to Buy Vegan Meat
Best Places to Buy Vegan Meat
Vegan shopping does not have to be tough. A number of well-known supermarket chains around the United States sell a large range of plant-based foods that are not only good but also economical. The Good Food Institute (GFI) has just made it easier to decide where to shop. GFI is an international NGO that promotes plant-based meat, dairy, and egg products, as well as cell-based meat products, in order to create a "sustainable, healthy, and just food system."
Why Buy Vegan Meat?
Global meat consumption reached a record high, with livestock accounting for one-fifth of total meat, fish, and dairy calories consumed worldwide. The World Health Organization (WHO) estimates that 1 billion of the global population today is overweight, including 600 million under the age of 20.
Yet a diet rich in plant-based foods offers significant health benefits including weight control, heart health, and improved blood glucose control. "The fastest-growing consumers of plant-based foods are people in the developing world, and this group will soon make up the majority of global consumers. Increasing awareness of the impact of global meat consumption has fueled the growth of plant-based products in India, China, and Africa.
In order to shop more ethically, choose vegan meat because it is better for animals, your health, the environment, and the world. For over 40 years, the Vegan Society (VS) has been campaigning for a plant-based diet. There are hundreds of thousands of vegan shoppers. Sales of vegan food have risen four times faster than the food market as a whole in the past five years.
The VS has a range of high-quality meat and dairy substitutes that are not only healthy but also affordably priced. To identify them you can use Vegan Society's Vegan Reference Menu (VRM). It is clear from all available research that, beyond its environmental benefits, buying plant-based meat products is far cheaper than meat products that include animal products. Even the Institute of Agriculture and Trade Policy stated in their recently-released,
"Challenge to Food Deserts" report that, "Having been priced out of their surrounding communities, 'plants only' food stores are a possible remedy to the epidemic of obesity and chronic disease plaguing our nation, particularly in inner-city and rural communities."
Whole Foods Market
Whole Foods Market is a specialty retailer of organic and natural foods based in Austin, Texas. It is America's largest natural and organic food retailer. The largest area of Whole Foods' product line is its "plant-based" section. The company says it has more than 500 vegan products in this section, ranging from vegetables, grains, sauces, soups, cheeses, butter, protein, and even ice cream.
Whole Foods sells conventional and organic meat and fish, along with dairy products, and is the largest purveyor of organically raised fruits and vegetables in the country. It also provides services to both conventional and organic farmers and gives a portion of all proceeds to charity.
Whole Foods Market is one of the most well-known American vegan and vegetarian food chains. Their store in Hudson, Massachusetts, has offered plant-based foods for more than 20 years. In addition to the wide variety of whole foods, they sell many plant-based types of meat and desserts, such as Tofurky, Cauldron, Tofurky Sausage and Tofurky Italian Sausage. The meat-free deli provides customers with vegan salami, pepperoni, and sandwiches.
For breakfast and lunch, they have a large selection of plant-based breakfast and lunch meals. Whole Foods Market is the biggest and most well-known retailer of plant-based food. There are Whole Foods stores located in major cities around the United States, as well as many other countries around the world. It was not a surprise that Whole Foods always embraced plant-based meat.
But with the recent company buy-in by Amazon, Whole Foods has accelerated its commitment to vegetarian food. The first is the brand new and improved plant-based cheese menu. There are brands available at Whole Foods Market. The Kite Hill brand and The Herbivorous Butcher brand are available in mozzarella and mozzarella substitutes, which are simply used for vegans. Both brands are dairy-free.
In the United States, there are more than three hundred Whole Foods Market locations, and most of them offer a vegan selection for their meat and seafood departments. They also carry two of the largest local natural food stores in their food court. Whole Foods Market will be carrying a wide range of plant-based products, including meat substitutes, frozen meats, seafood, and dairy products.
Their organic meat and seafood selection include soy and pea-based items. They also offer seafood free of fish or crustaceans, such as crab and shrimp. The most well-known American chain dedicated to the sale of whole foods is Whole Foods Market. Whole Foods has more than 460 stores in the United States, Canada, the United Kingdom, and Australia. One of the Whole Foods stores in California has been offering a vegan menu since November 2013. Their vegan menu items include vegan milkshakes, juices, vegan entrees, meat and bread.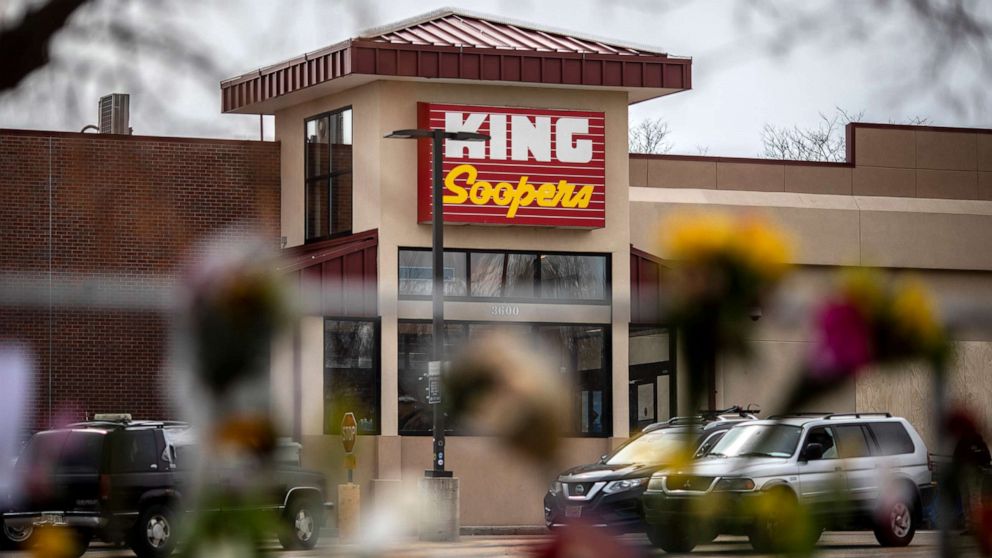 King Soopers
You can buy almost any kind of meat at King Soopers, even prime steaks and chops. Other grocery store chains offer a similar selection of animal-free options. You will need to experiment to see which products are available in your area. naturals, though not vegan or even vegetarian.
King Soopers is the first natural foods superstore in Colorado. Although they do not sell the above plant-based meats, they are selling many other tasty treats. They have meat and dairy alternatives, including pea protein burgers, so you can stop thinking about veganism as being hard. This store is also fully certified to sell Kite Hill, another brand of vegan cheese. This was the first fully certified dairy-free dairy-free cheese to be sold in a natural foods store.
This store carries many other amazing and delicious plant-based meat products, as well as some non-meat snacks. Like all major grocery chains in Colorado, King Soopers has a number of "Beyond Meat" products. This is not a gimmick. These products actually taste great. They're hearty, they're hearty and more tender than any other protein available. They also take about half as much time to cook as meat, which makes them a good choice for families.
One of the first stores to offer a large selection of meat-free products is King Soopers. The chain started offering vegan meats in early 2017. They also have vegan cheeses, fake meat, and nut-based milk. Some of the best vegan foods to try include Portabella Mushroom Stuffed Chicken Breasts, Cauliflower Crusted Tofu, and Broccoli Crusted Flat Iron Steak. If you would like to buy organic foods, go to King Soopers.
According to GFI, this is a big draw for vegan and vegetarian shoppers. King Soopers, which is mostly situated in Colorado, sells "an outstanding assortment of more than 35 private-label items across the majority of categories," according to the GFI research. The Simple Truth plant-based line is available at King Soopers, which is owned by Kroger Co., the parent company of Ralph's and Food 4 Less. There are a variety of dairy-free and meat-free meal prep options available.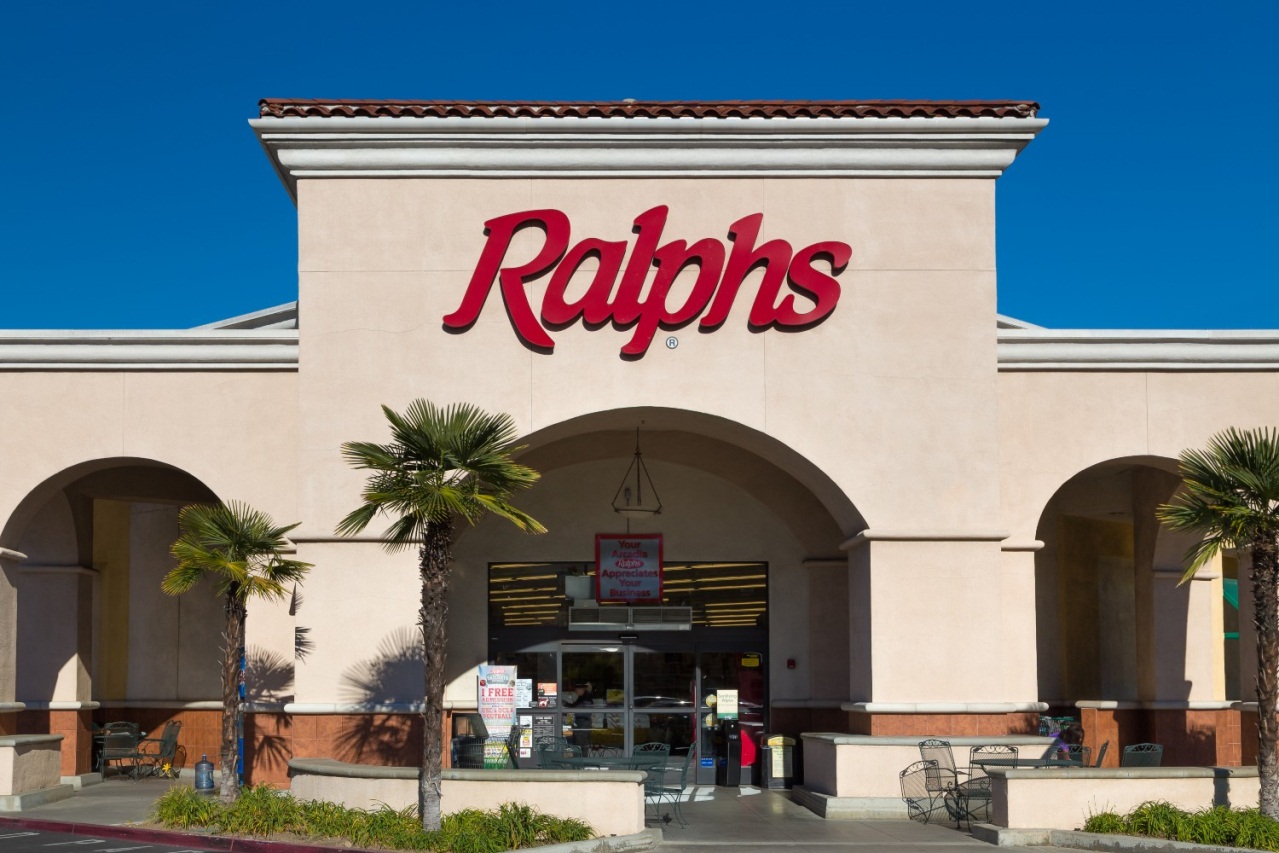 Ralphs
Ralphs (a division of The Kroger Co) will begin selling their own line of plant-based meats that use Beyond Burger's patties. A few major chains do this already, including all 3 HEB grocery stores. Nationally, Ralphs is the fourth largest supermarket chain, serving the San Fernando Valley in Southern California.
Ralphs offers a wide range of vegan food, including Boca Burgers and Veggie Burgers. Ralphs Market in Southern California (Los Angeles, Orange, San Bernardino, Riverside, Ventura, and Santa Barbara counties) is now offering a full vegan offering at all Ralphs stores across Southern California, excluding Ralphs locations in San Diego, Orange County, and Riverside County.
A Ralphs spokesman noted, "Our customers are demanding this kind of access to a fully vegan product line, and we want to meet their demand. Customers with dietary restrictions that allow for a few options are receiving this expanded offering." A full vegan selection includes 10 non-dairy beverages, which include almond milk and rice milk. There are non-dairy creamers and lattes. There are also gluten-free products for special diets including wheat-free, rice-free, paleo, and vegan.
Ralphs, a part of Kroger Co., carries the Simple Truth plant-based line as well. Gardein, Sweet Earth, Tofurky, and Follow Your Heart are among the notable plant-based brands carried by the chain. The business received a four-star rating overall, with four stars awarded for product assortment and merchandising and five stars awarded for marketing. Ralphs grocery store is one of the best places to shop for vegan foods.
This supermarket in the Los Angeles area also carries a lot of dairy-free products. Vegan butter, lactose-free cheeses, cheesecake, tempeh, hummus, and a wide range of cereals are available. Ralphs, an 82-year-old supermarket chain based in Los Angeles, California, has been sold to Kroger, the United States' second-largest grocery store chain.
This will strengthen the smooth operation of Ralphs' new meatless and dairyless products which are being promoted in stores across the nation. Kroger aims to be the first supermarket chain in the United States to offer a wide range of these products, such as Vege-Nuts, which are now sold in all Ralphs stores.
Giant Food
Giant Food announced that it will be adding plant-based products to more than 10,000 of its stores' meat sections. While there are some meat and dairy products that will remain on the shelves, shoppers will find products that are suitable for plant-based diets like Impossible Burger, New Barn'n Curls, and some nut-based cheeses.
Giant Food is one of the country's largest supermarket chains and is the largest in the Mid-Atlantic region. They not only sell all sorts of vegan food but are also passionate about putting good food for everyone at their supermarkets. Giant Food has more than 190 stores in Virginia, West Virginia, Maryland, Delaware, and the District of Columbia. At their Lancaster and York, Pennsylvania locations, they have special frozen vegan meat and fish options.
Vegan meat at Giant does not necessarily mean you will get a variety of cuts. In fact, it's typically the least expensive meat option in the meat department, and it's available in three different cuts: beef tips, ground beef, and short ribs. "As a family-owned company, we focus on meeting customer needs in the communities we serve, and the variety of plant-based proteins and products we offer on our shelves today are a direct reflection of our commitment to our customers," states Katie Little,
Giant Food Manager of Culinary Innovation. The largest independent supermarket chain in the United States, Giant Food Stores has a number of special sections on its website that include vegan meat, dairy products, and egg substitutes. Giant Food is a grocery chain that operates stores in New Jersey, Maryland, Delaware, Virginia, West Virginia, and the District of Columbia. Their convenient locations mean you can shop in many states. For vegan shoppers, that means a large range of easy-to-find animal-free food options.
These range from plant-based meat, dairy, and egg-free cheeses to vegetable-based salads to non-dairy ice cream. In addition, Giant has partnerships with several online companies including Beyond Meat and Happy Cow. For those looking for even more options, many of their stores also offer a cafe with sandwiches, coffee, juice, smoothies, and gelato. Giant Food Stores is one of the biggest and oldest supermarket chains in the United States.
The company also offers a vegan meal-kit service that's ideal for those living in a dormitory or in a group house. In order to obtain it, simply call 717-215-2818 or use the Giant+ by Giant app. The app is available for Android and iOS, as well as online at giant.com. If you are looking for recipes that are easy and provide good variety, check out the meal-kit service. You can also shop for vegan meal kits online at giantfood.com.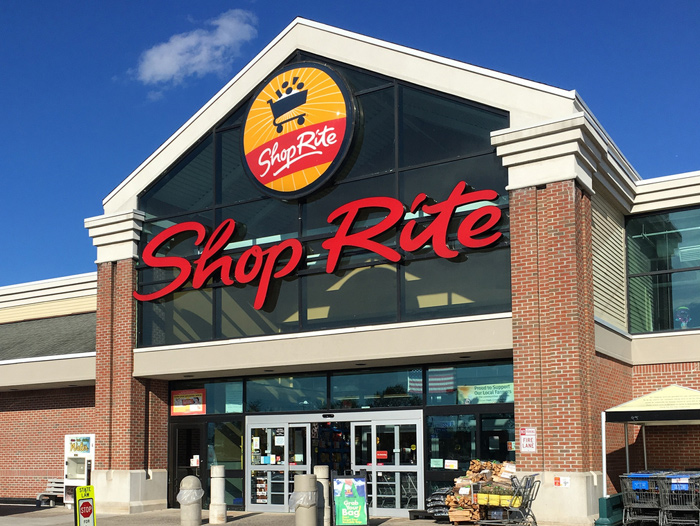 Shop Rite
GFI announced that Shop Rite stores will carry a number of vegan products from a wide range of vegan producers. According to the organization, the initiative will allow Shop Rite customers to "receive access to the best vegan products from around the world, without having to travel great distances or pay extra shipping fees to make it happen." Shop Rite, which is owned by Empire Co. Inc., is the sixth-largest supermarket chain in the U.S.
Other customers that will have the opportunity to purchase vegan foods through Shop Rite include Food Lion, Food Club, Kmart, Save Mart, Safeway and Stop & Shop. More than 300 Shop Rite establishments can be found along the East Coast. Although the chain only received three stars in GFI's product assortment area, the natural foods, produce, and freezer aisles all have plenty of vegan options.
This supermarket chain has most of the vegan products that you might need. You can find various vegan meats, cheeses, and products. On its website, you will find a detailed description of each product. You can browse through different vegan products at this online grocery store. Shop Rite 365 has multiple stores in the United States, and you can also find them in Canada, Puerto Rico, and various other locations.
Wegmans
Wegmans is the #1 store in the United States for organic produce, and the second store for specialty groceries. The region is known for its dairy farms and farms; and the Great Slaw, a favourite from the deli is an excellent option. Most of the chain's plant-based items are marketed as "cheese substitutes" (usually cottage cheese or low-fat natural yogurt) and the store carries a large range of meal replacements.
Wegmans carries prominent meatless companies such as No Evil Foods from North Carolina and Impossible Foods from Oakland. Oatly, Califia, Daiya, and Ripple are among the dairy-free alternatives available at the chain. For having "more than 500 plant-based meat, egg, and dairy products," GFI gave Wegmans the Most Products on Shelf award. Food Markets in the United States provides a list of where it will order vegan meat to its stores.
"Wegmans Food Markets, an industry leader in fresh food preparedness and grocery shopping, offers over 14,000 products made without meat, poultry, or fish, as well as hundreds of vegetarian and vegan foods," GFI notes. "In addition, some of these products are pre-cooked and precooked for ease of grab-and-go prep and at one-stop grocery shopping."
Wegmans has partnered with Compassion in World Farming, a nonprofit that promotes responsible farming, human rights, and the environment. Plant-Based by Too Good to Fail is sold in limited quantities in other Wegmans stores across New York, Massachusetts, and Pennsylvania.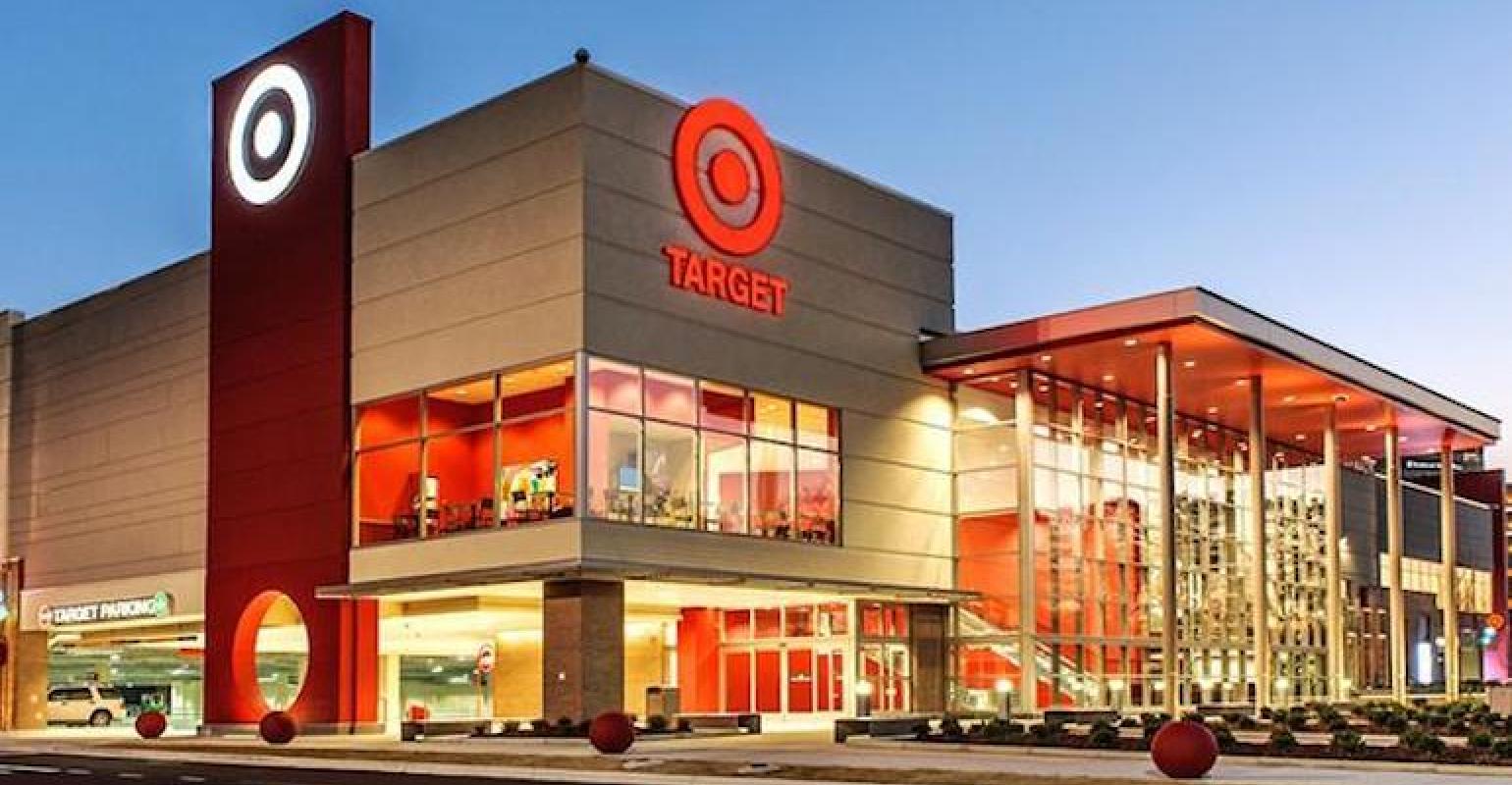 Target
Target stores will start stocking a range of non-animal-based meat products such as veggie burgers, tofu dogs, and more. One of the most interesting meat alternatives Target will carry is vegan, all-natural ground chicken made by Beyond Meat. For a budget-friendly way to experiment with vegan meats, look for the signature "Edamame hummus buns" that are sold in the frozen food section.
Target, the one-stop-shop for all things vegan, has been steadily increasing its plant-based offerings in response to rising demand. The retailer launched "wellness icons" in 2018, which are bright, cruelty-free labelling. Vegan and Plant-Based foods and beverages, as well as Organic, Fair Trade, and non-GMO foods and beverages, are now clearly labelled. The beauty, supplement, and other nutrition products sold by the chain have their own labels. In GFI's marketing category, Target received five stars.
Target operates a number of grocery stores throughout the U.S. However, the meat-free sections of the stores may seem a bit sparse. This is where a group of passionate vegan shoppers has stepped in. According to The Good Food Institute, customers can look for an 'Ask A Manager' sticker in the meat-free section. When asked, a manager will always be happy to sell vegan options.
Target is known for its generous policies towards animals. Target workers are allowed to take "reasonable" time off for meatless days. Target stores have given their vegan-friendly a definite boost by including an entire section on vegan meats in their meat section. The GFI has been working with Target for the last four years, to get vegan foods into the meat section. Now vegan and vegetarian meat products are much easier to find at Target stores in 35 states across the country, according to GFI.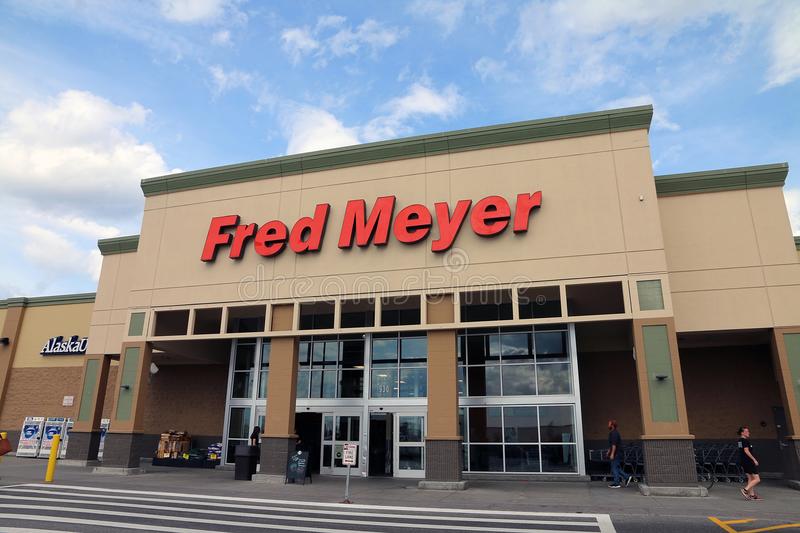 Fred Meyer
Fred Meyer, a name familiar to many Oregon and Washington residents, is the American arm of the Walmart-owned Kroger chain of grocery stores. The Kroger chain represents just over 20 percent of Kroger's sales. It has 1,174 stores nationwide with distribution to grocery chains, wholesale clubs, and independent retailers. While in some parts of the country, Kroger's products may not be as fresh as it was during the period of expansion in the past two years, the company seems to be developing a better approach to sourcing fruits and vegetables that are "local, sustainable, organic, and organic."
The company is working with agricultural partners to strengthen relationships with farmers and encourages good environmental practices. Fred Meyer, which has locations in Oregon, Washington, Idaho, and Alaska, received a four-star rating in GFI's report, with four-star ratings in both product assortment and marketing. Vegan meal kits, frozen foods, and other items are available at the chain.
One of the largest grocers in the United States, Fred Meyer is best known for its selection of products for cooking and baking, as well as the meat department. Most of Fred Meyer's meat offerings are certified non-GMO, and are certified as pasture-raised, grass-fed, and free-range.
This grocer is especially popular with the young, urban crowd, offering smaller selections in its meat-free deli counter. In addition to the vegetarian section, it carries more conventional meat and dairy products including meat substitutes such as Tofurky, Beyond Meat, and vegan cheese such as mozzarella from Daiya. Although it offers far fewer meat-free options than Trader Joe's and Whole Foods, Fred Meyer does carry some produce, dairy, and sweet goods.
Conclusion
Meat is an essential part of the human diet, but unfortunately, many people have been consuming it for so long that they do not realize how unhealthy it is for them. The development of "clean meats" could be a huge step forward. If meat production could be eliminated, it would give a huge amount of extra space for other animal and plant-based foods.
I trust you enjoyed reading the article about the Best Places to Buy Vegan Meat. Please stay tuned. There are more blog posts to come very shortly.
JeannetteZ
Your Opinion Is Important To Me
Ideas? Thoughts? Questions? I would love to hear from you. Would you mind leaving me your questions, experience and remarks about the Best Places to Buy Vegan Meat in the comments section below? You can also reach me by email at Jeannette@LivingTheVeganLifestyle.org.
You might also enjoy these blog posts:
Why You Should Go Vegan – A Guide
Different Types Of Vegan Diets