Best Homemade Vegan Face Masks For Your Skin
Best Homemade Vegan Face Masks For Your Skin
Did you know that you can create homemade vegan face masks? They are healthier because they don't contain chemicals, and you save money. Creating these DIY masks will help escape everyday life's stress.
People tap into creativity they didn't even know they possessed. I must confess that I feel more rewarded without hiring someone when I get it done.
Another interesting phenomenon of DIY is the desire to share your creation. Most people consume on other platforms, such as YouTube or even Twitter. Regarding DIY, people are creating and sharing at an unprecedented pace.
Put on your mask before helping others. And these homemade vegan face masks are the perfect way to unwind at home. Taking the time to do a face mask is, in itself, an act of self-love.
Relaxing and revitalizing skin is an added benefit; you don't need to spend big bucks on harsh chemicals. Save a few hundred dollars and treat yourself with this all-natural fruit, veggie and herbal blends onto your face for a brighter, cleaner glow.
Why You Should Do A Face Mask
Face masks can help with overall skin wellness and make it look younger. In addition, they improve the appearance of your skin, giving it that glow and a fresh look.
Your face needs the care to look fresh and polished. It requires attention to look hydrated, radiant, clear and lifted. Sometimes masking is the solution. Below are some reasons you should use vegan face masks, and, for some, the recipes will save you a few bucks.
The enjoyment of a face mask is a two-way street. You and your skin are better off for it. But you might be a bit stressed about homemade face masks.
So take some time to read the instructions. Whether making the masks, applying them or looking after them, you can do a few things to prevent them from becoming a headache. Here is how.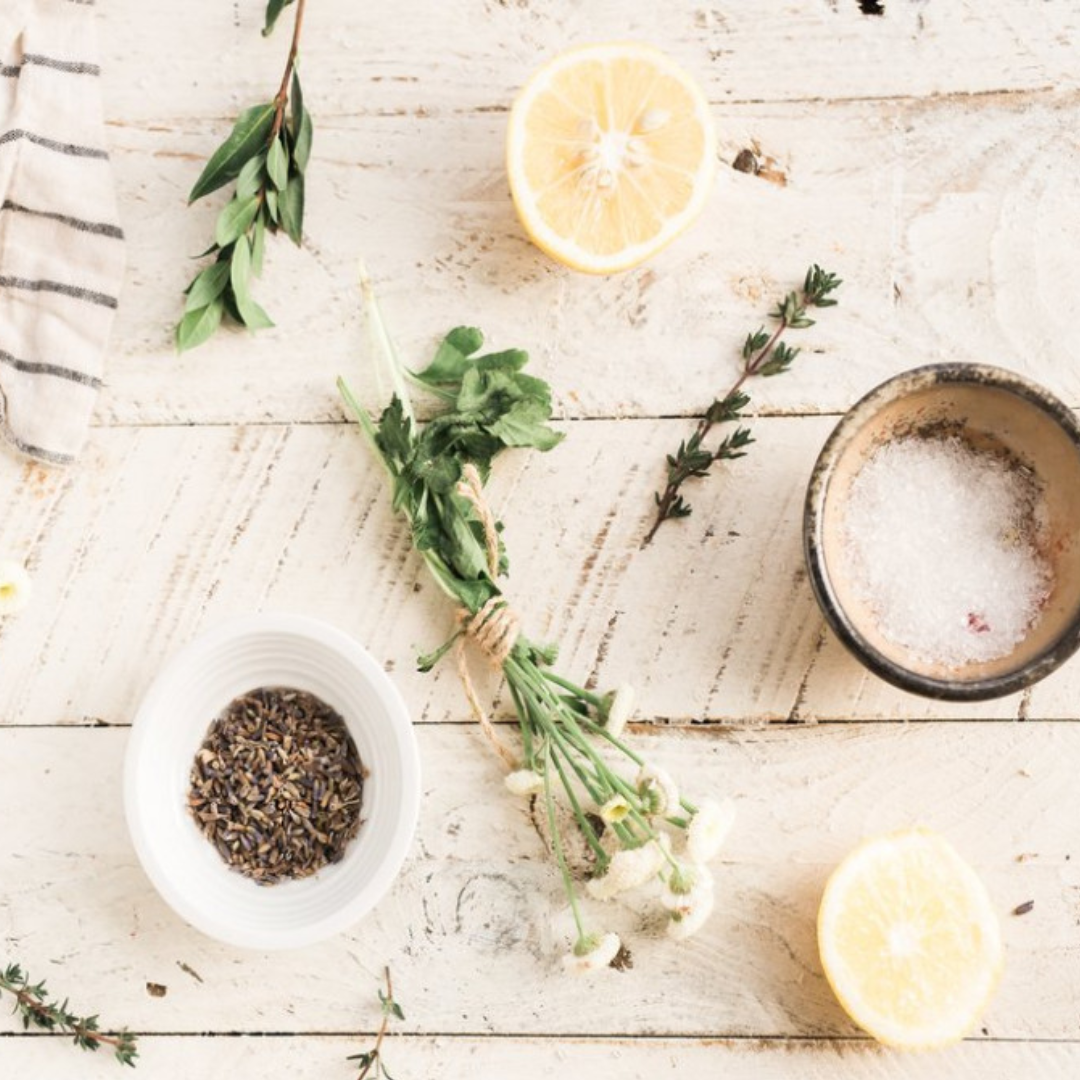 Healthier Ingredients For Your Vegan Face Masks
If you have sensitive skin, finding skincare products that don't cause your skin to react with a cherry-coloured vengeance can be challenging.
We all love a good facial (who doesn't?), but unfortunately, many store-bought face masks contain irritants for sensitive skin. Even some of the most natural and organic skin-care products can cause adverse reactions.
Natural whole-food remedies rescue to combat sensitive skin reactions and achieve a healthy and glowing complexion!
Luckily, your fridge and kitchen cupboards may already contain vibrantly healthy ingredients, such as avocado, raw cacao powder, cucumber, lemon, banana, pumpkin, apple cider vinegar and coconut milk, making wonderful plant-based vegan facials for your sensitive skin.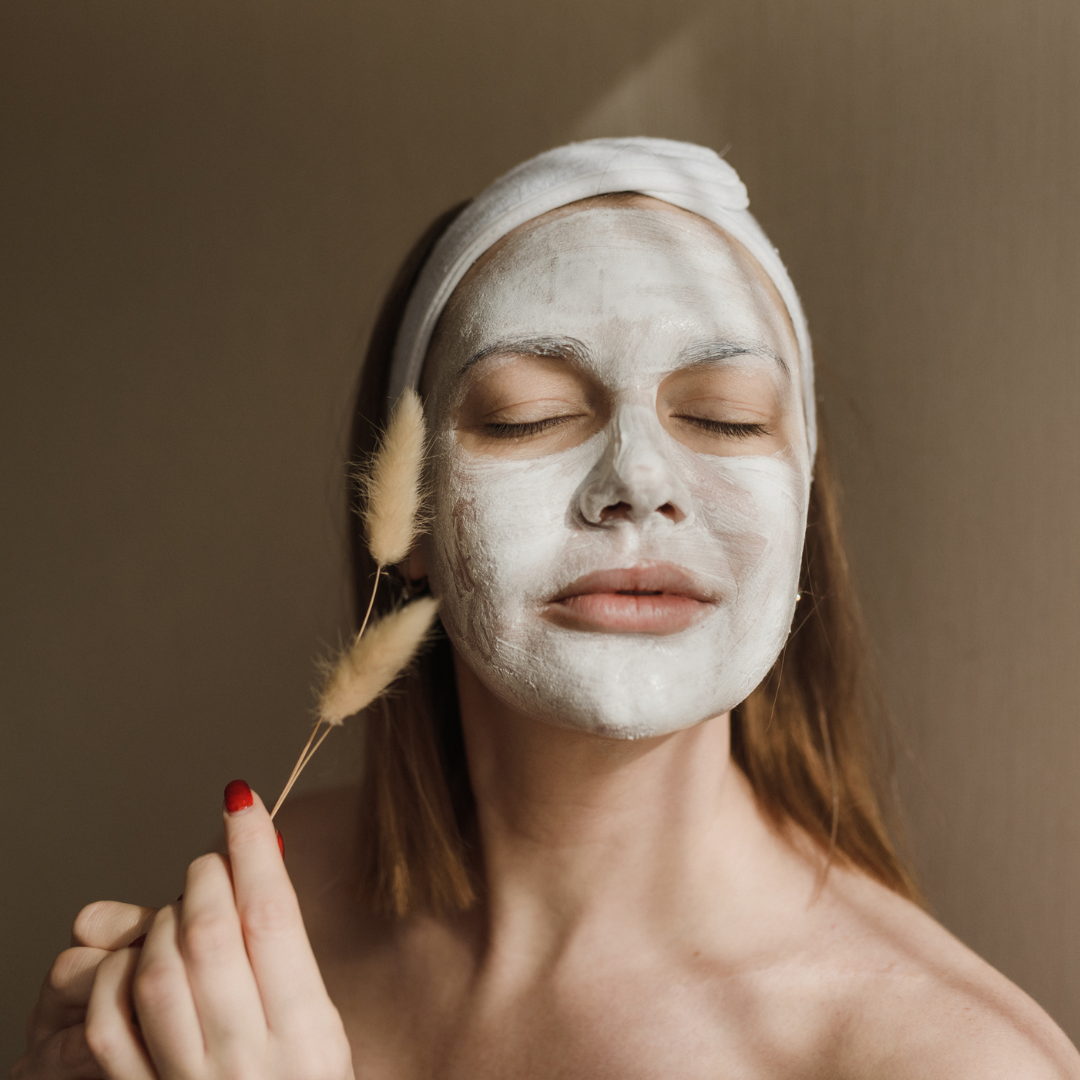 Homemade Vegan Face Masks For Oily Skin
Oily skin can be seriously annoying to deal with. From choosing the right skincare products to picking your makeup, you need to keep many things in mind and exercise caution, lest you wake up with a big, angry red zit on your face. True story, isn't it?
While there are several ways to keep excessive sebum production under control, one of the best and most commonly proven ways to do so is to use face packs specially designed to keep your oily skin happy and healthy.
Homemade face packs for oily skin are made using ingredients commonly found in your kitchen or on your beauty shelf and are specifically made to calm oily, acne-prone skin.
Before we go ahead and look at various face packs for oily skin, it would help to understand all the factors that trigger excess sebum production and lead to problems such as acne.
1. Skincare Tips For Oily Skin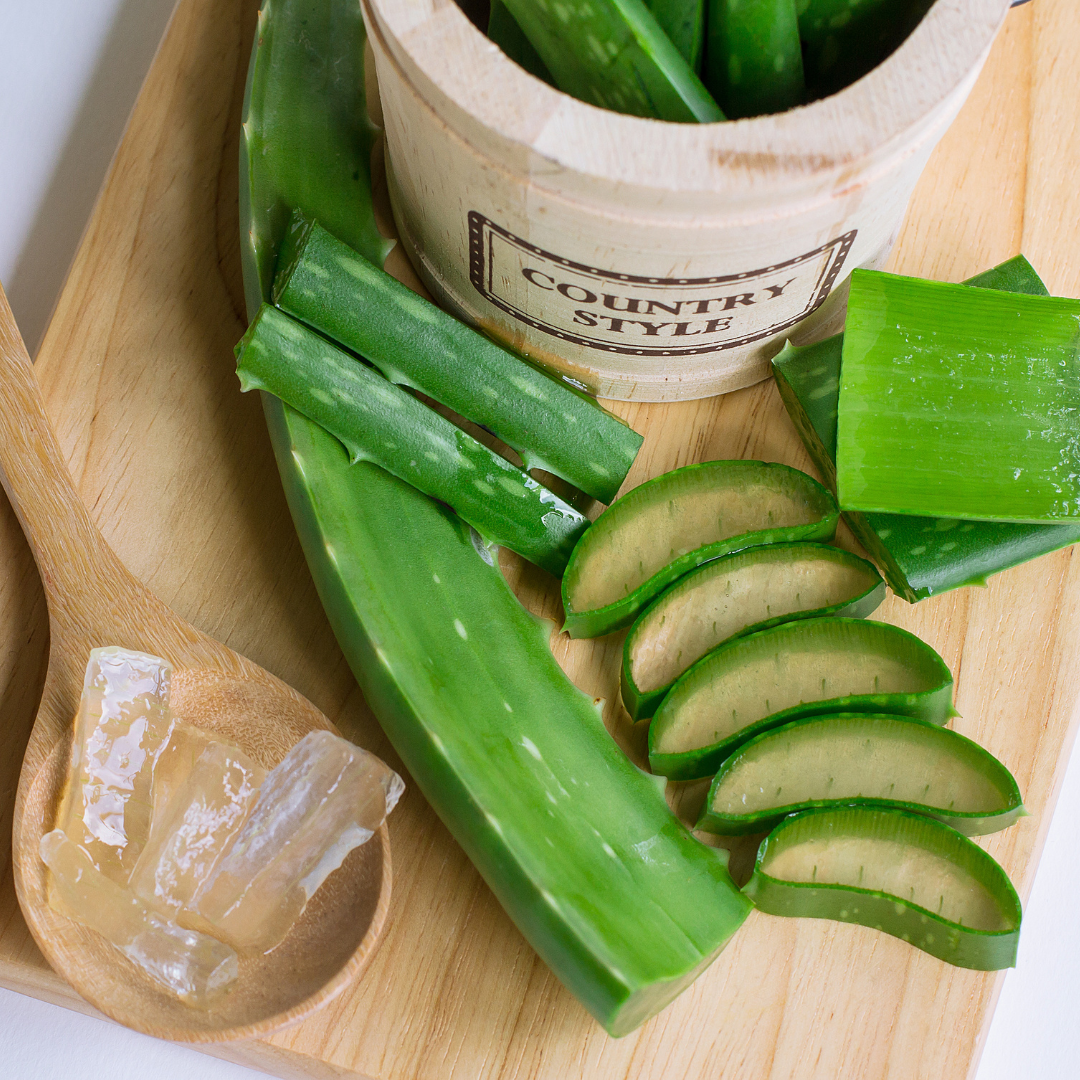 2. Aloe Vera And Turmeric Face Pack
One tablespoon of fresh aloe vera gel. You can even use store-bought alternatives, but ensure that it is 100% natural and organic.
Add about ½ a teaspoon of turmeric powder to the aloe vera gel and mix both ingredients until they are blended well.
Thoroughly cleanse your face and apply this aloe and turmeric mixture to your face and neck.
Allow it to rest for about 20 minutes, and wash it off with warm water and a gentle cleanser. Follow it up with your favourite lightweight moisturizer.
Aloe vera is brimming with natural astringent properties that greatly eliminate excess sebum, sweat, oil and dirt from your pores. Additionally, turmeric and aloe vera have excellent anti-inflammatory properties that help soothe your skin and keep acne at bay.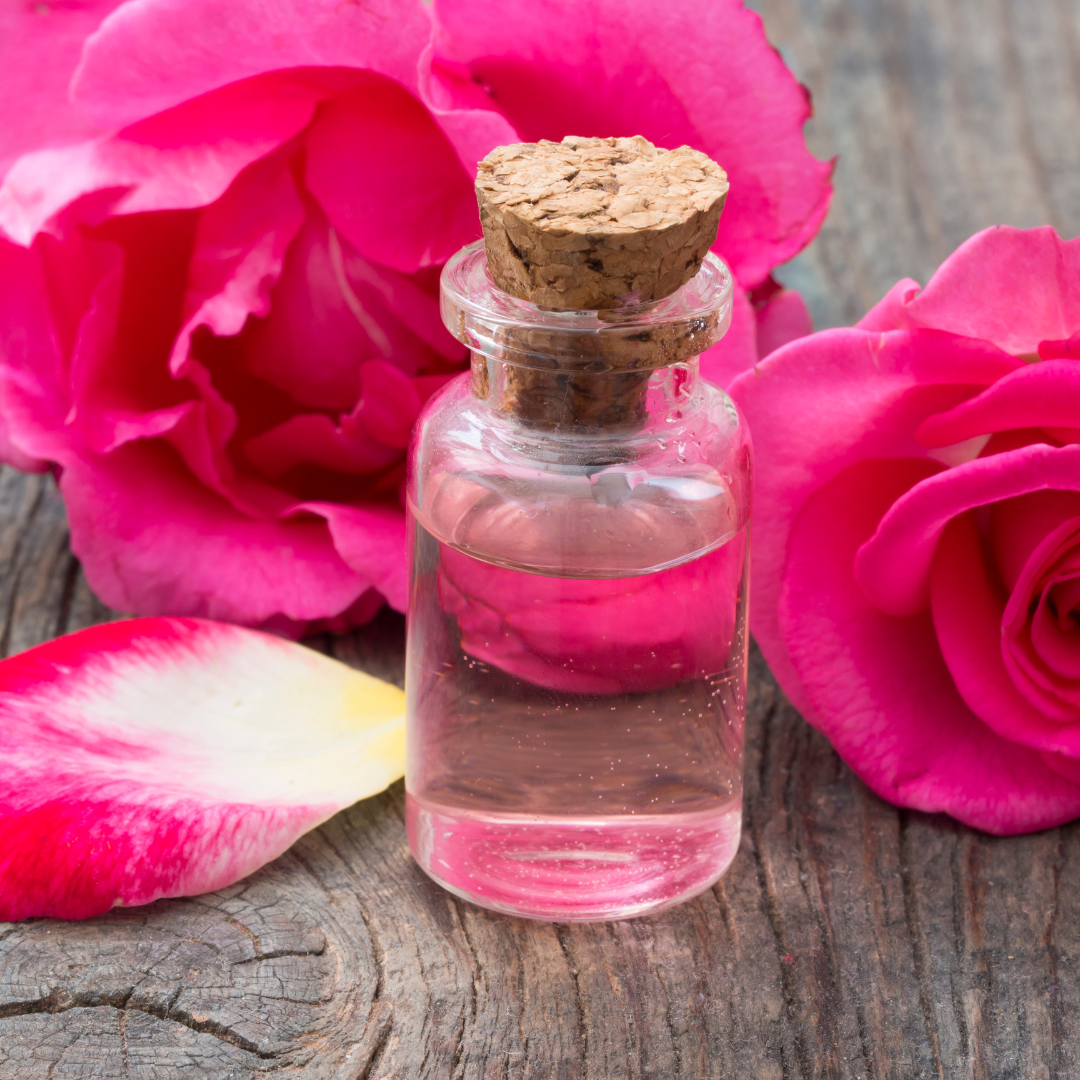 3. Multani Mitti And Rose Water Face Pack
Take 1 tablespoon of Multani mitti or Fuller's earth in a mixing bowl.
Add a tablespoon of pure rose water and mix well until it forms a runny consistency.
Apply this Multani mitti and rose water mixture to your face and neck area and let it completely dry.
Wash it off with lukewarm water and finish with a moisturizer that works for your skin type.
One of the main reasons why Multani mitti works for oily skin is that it can unclog pores and clean your skin. It not only mattifies your skin but keeps it healthy and glowing.
This is why Multani mitti works like a charm in controlling acne. When you add something as soothing yet potent as rose water to this mixture, its calming properties help hydrate your skin and keep the inflammation caused by acne at bay.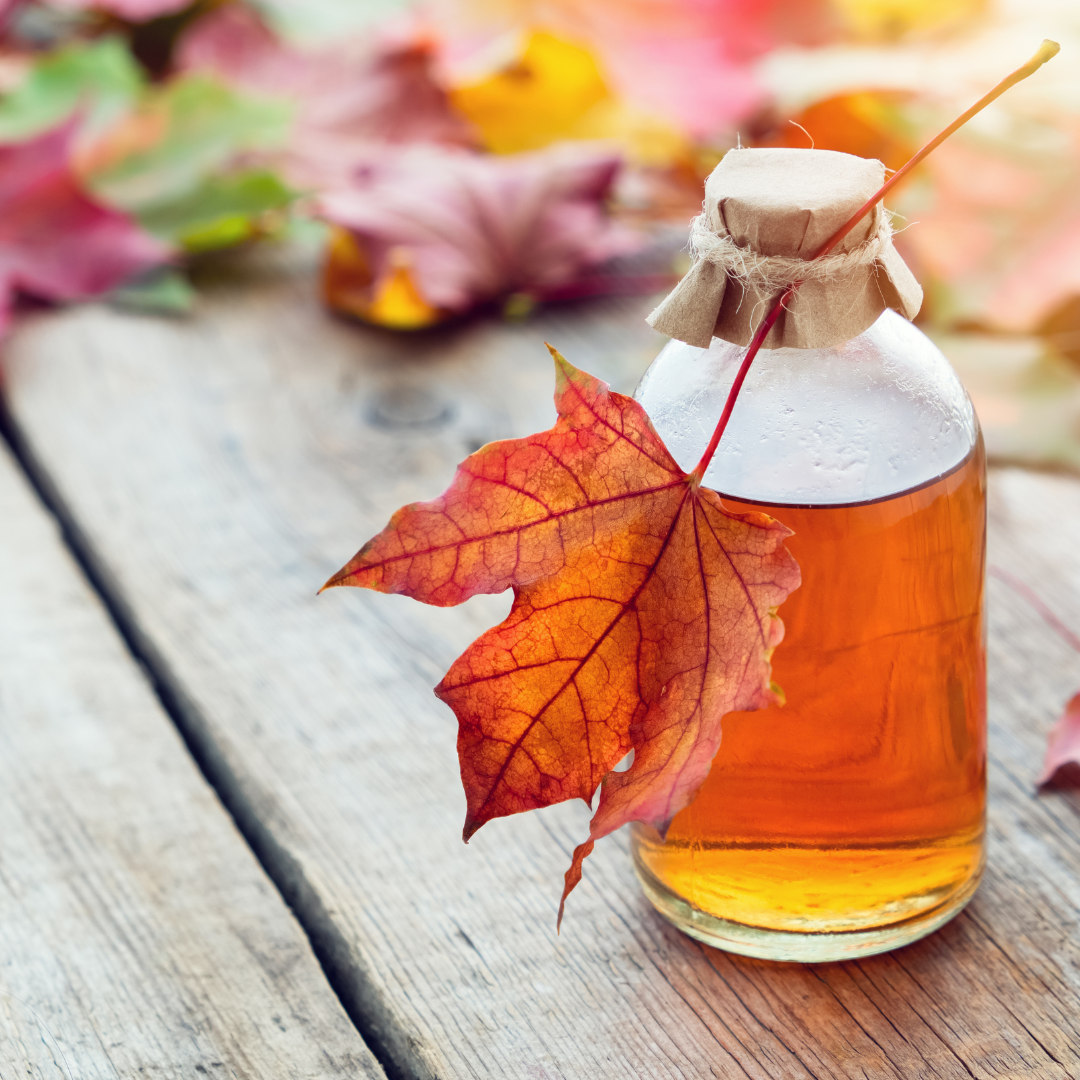 4. Oatmeal And Maple Syrup Face Pack
Start by grinding the oatmeal in a mixer to form a powder and transfer it to a bowl.
Next, add two teaspoons of organic maple syrup and mix both ingredients to form a paste.
Apply this mixture to your face and neck area and leave it on for about 15 minutes before washing it off with cold water.
Oatmeal is one of the best natural ingredients to add to your DIY face mask for oily skin. This is because it has sebum-soaking properties that help keep excess oiliness at bay, automatically keeping your pores clear and reducing acne flare-ups.
Additionally, the naturally hydrating properties of oatmeal and maple syrup, with their antioxidants and anti-inflammatory properties, keep dry skin at bay and help eliminate toxins to keep your skin clean and oil-free.
5. Tea Tree Oil, Bentonite Clay And Rose Water Face Pack
Add about one to two tablespoons of bentonite clay and two tablespoons of pure rosewater in a bowl. Mix them until it forms a paste-like consistency.
Next, add a few (about five to six) drops of tea tree essential oil to this mixture and mix it well.
Apply this mixture to your entire face and neck area and allow it to dry. This should take about 15 minutes.
Wash it off with cool water, and then use a lightweight gel moisturizer to give your skin a boost of hydration and lock in the goodness of the ingredients.
Bentonite clay has oil-absorbent properties that help to cleanse your skin of excess sebum. This helps unclog pores and lowers the chances of acne.
Additionally, it is a great natural face mask ingredient that helps treat existing acne. Tea tree oil's antibacterial and antiseptic properties remove acne-causing germs from the skin and help keep acne, itchiness and other skin problems at bay.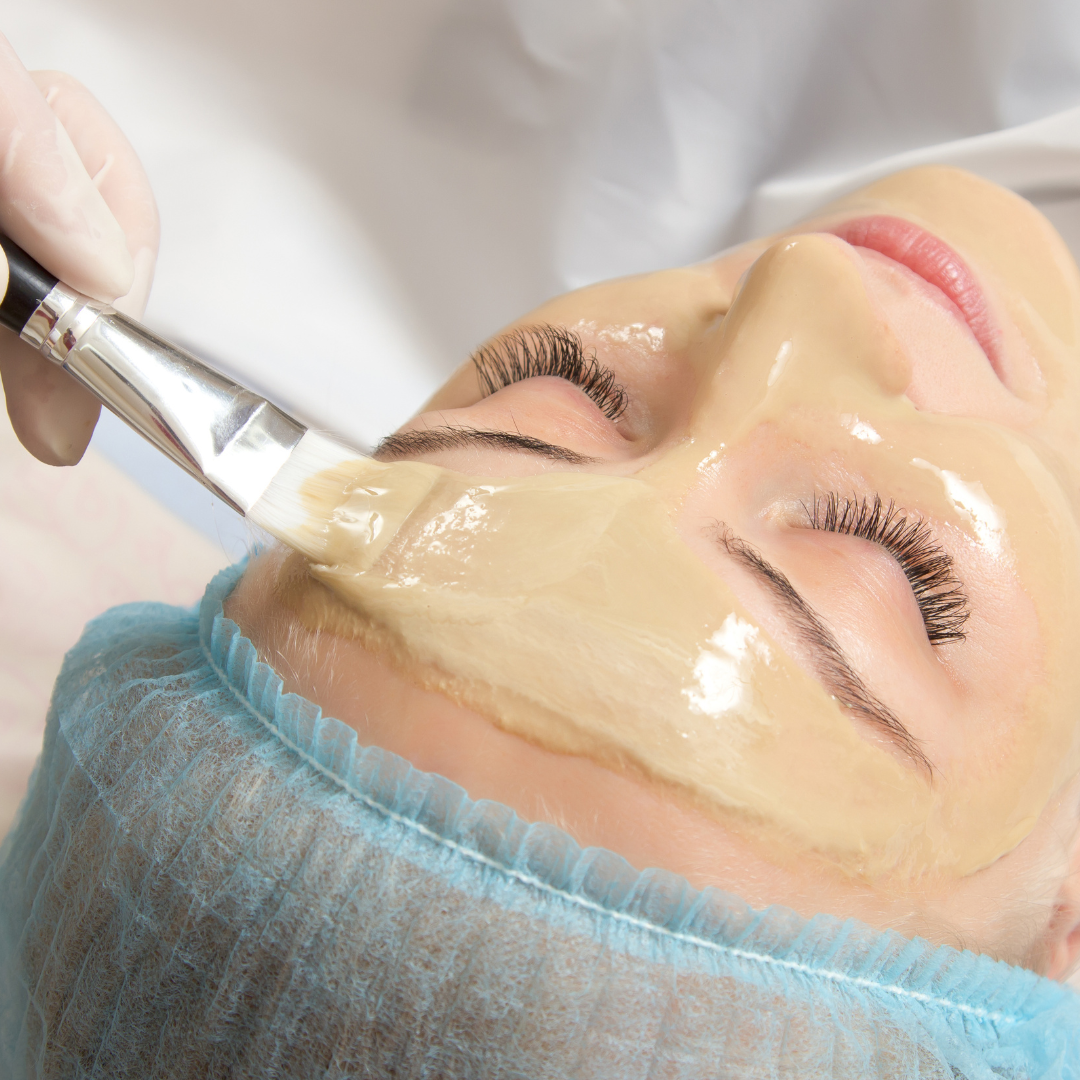 6. Gram Flour And Vegan Yogurt Face Pack
Take two tablespoons of gram flour and a tablespoon of fresh plant-based yogurt in a bowl.
Mix the two ingredients to form a thick paste, which you can apply to thoroughly cleansed skin.
Allow the mixture to sit on your face for about 20 minutes or until completely dry.
Wash it off the water and a mild cleanser, and apply a lightweight moisturizer.
The main benefit of gram flour or besan for oily skin is that it helps maintain the skin's pH balance, which is important to keep your skin functioning optimally and excess oiliness at bay. Yogurt is a rich source of zinc, which is an excellent way to regulate sebum production, and its antifungal and antibacterial properties keep your skin clear and glowing.
7. Frequently Asked Questions About Face Packs For Oily Skin
The first thing to do is to reduce your oil production. That's right, deep cleansing the skin will create more oil. Deep cleanse your face with an oil-to-water cleansing method.
This is the best way to remove all the oil and dirt. Cetaphil Daily Cleansing Oil is a cost-effective choice. Also, using organic oils and an acne product clears and minimizes acne.
This combination works wonders. They say an ounce of prevention is worth a pound of cure. Try using an oil-to-water face mask.
Coconut oil is one of the most popular oils for face masks. I can't stop using this one! The combination of oil and aloe vera creates a moisturizing face mask. Another good thing is that this natural face mask leaves your skin soft and supple.
Homemade Vegan Face Masks For Dry Skin
Face-Soothing Shampoo
Ingredients
Aquafaba
Water
Mango
Watermelon
Sliced Papaya
Black Pepper
Rose Hips
Green Tea
Fenugreek
Lemon Juice
Macadamia Nuts
Sunflower Oil
Method To Make Your DIY Vegan Face Masks
After working your legs and arms, scrub your face with a washcloth or a cleanser.
Take a small amount of vegan face mask and gently rub it into your skin.
Wait 10 to 15 seconds for the mask to absorb into your skin.
Do this until the mask is gone.
The mask will continue to spread, and it's okay.
Leave it on for another 5 minutes to allow it to sink in.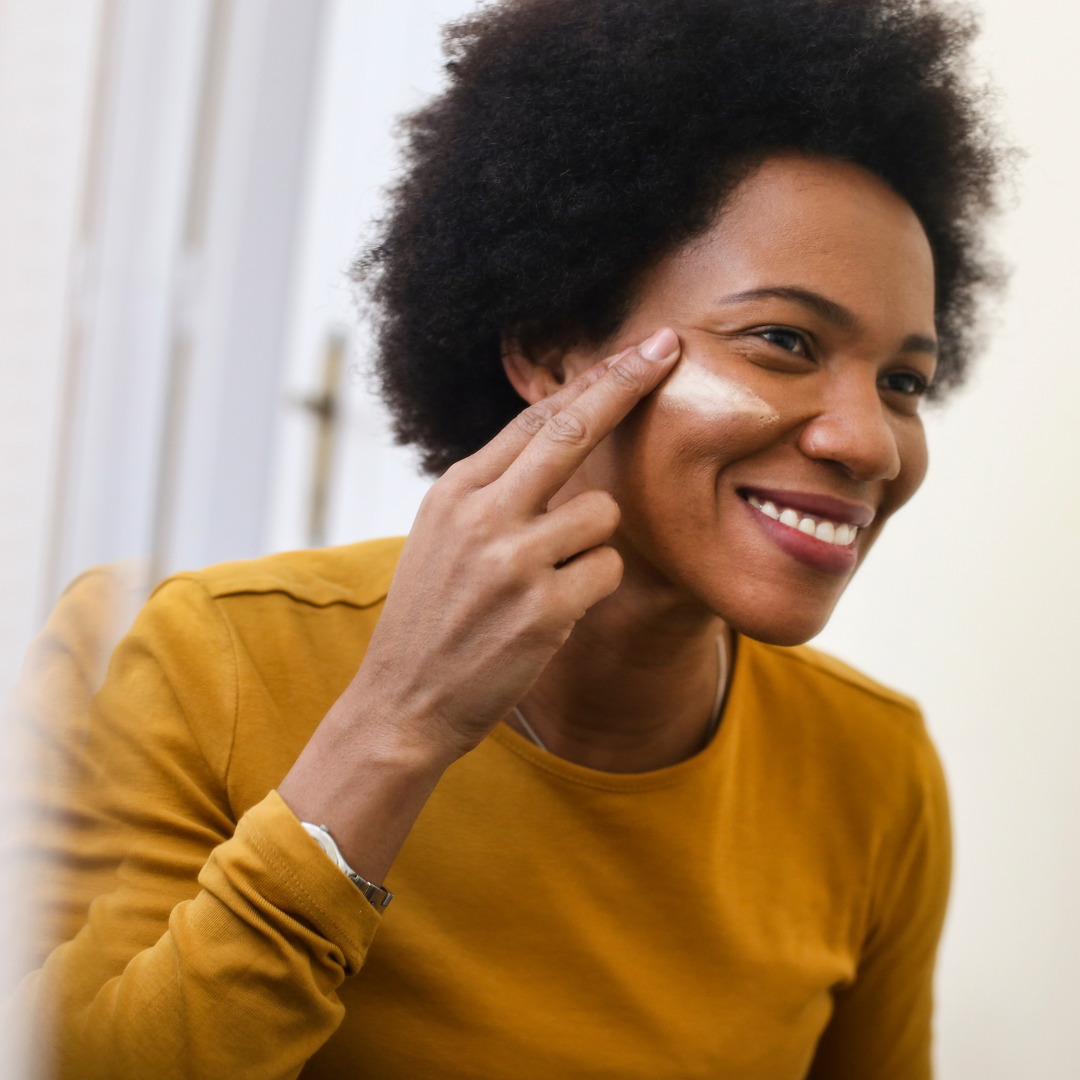 Homemade Vegan Face Masks For Combination Skin
1. Get Fresh With Cucumber
Cucumber is one of the most common veggies found in salads. It lightens, brightens, and hydrates our skin while feeding us vitamins A, B1, C, potassium and others. There are as many cucumber facial mask recipes as food recipes.
What you'll need:
Cucumbers slices
A blender or a food processor is optional for some
Other ingredients depend on the end skin goal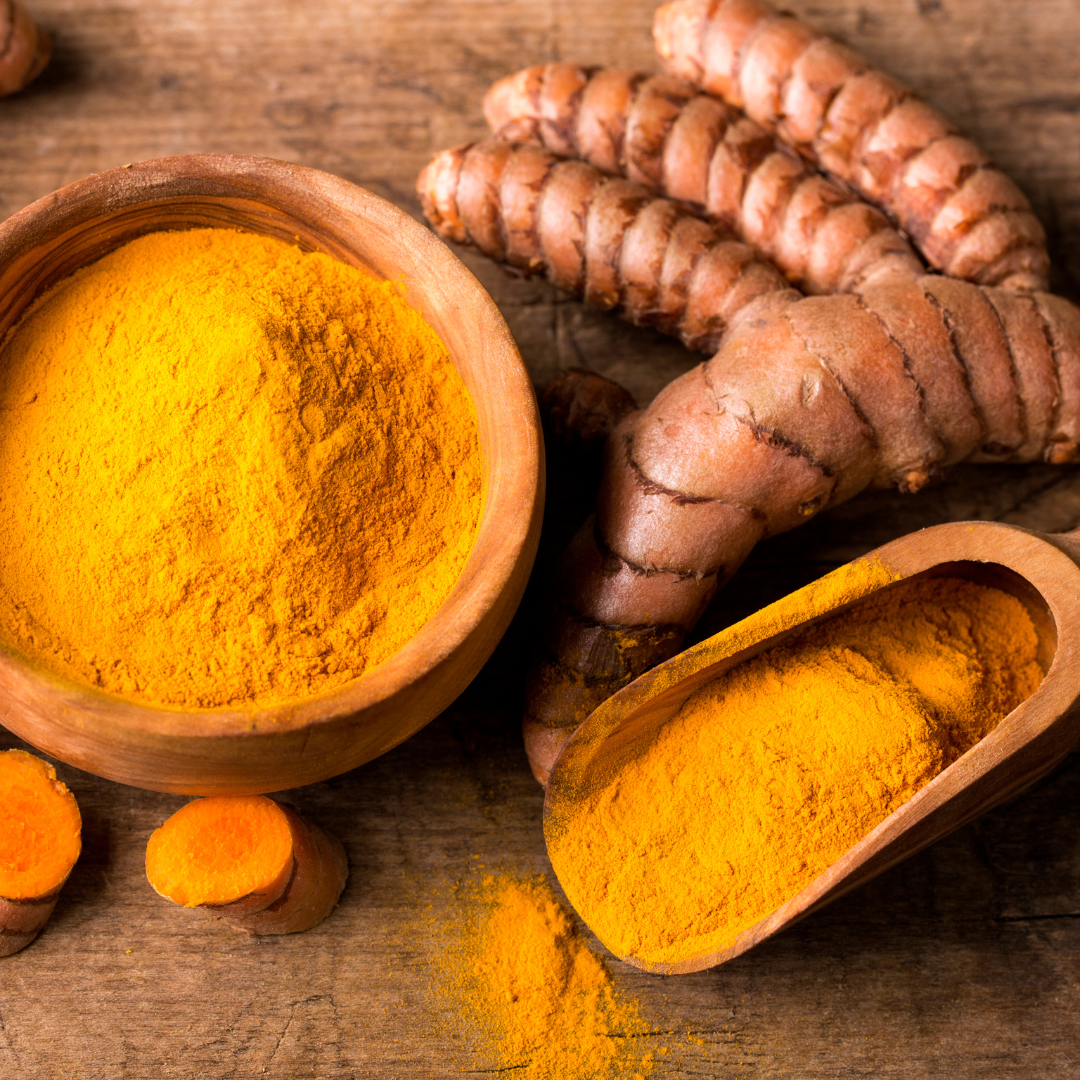 2. Heal Your Skin With Turmeric
We already know turmeric is a superfood and great to consume, but did you know it's brilliant for your skin? From reducing inflammation and hyperpigmentation to treating acne and skin irritation, turmeric has covered you.
What You'll Need:
For most masks, mixing lukewarm water and turmeric is enough. Add other ingredients like bananas, coconut oil, and avocado, depending on your target areas.
3. Rejuvenate With Coffee And Pumpkin
Are you a regular coffee drinker? You probably already know about the health effects of drinking coffee, but did you know that coffee grounds are incredibly beneficial once applied to your skin? Coffee is a natural exfoliator and can immediately and efficiently remove dead skin cells, all while boosting collagen.
What You'll Need:
Ground coffee beans
Pureed pumpkin
4. Go Bananas And Soothe
What You'll Need:
2 tablespoons banana (ripe and mashed)
1 teaspoon baking soda
½ teaspoon turmeric powder
5. Hydrate Your Skin With Flaxseed (Yes, Really)
Flaxseed contains Omega-3s that will hydrate your skin and give you a glowing finish. Put it on your skin in the evening, and you will feel like you have new skin by morning!
What You'll Need:
1 teaspoon ground flaxseed
1 tablespoon warm water
Benefits Of Homemade Vegan Face Masks
1. Oxygenates Skin Cells
The clay mask can remove hydrogen from your skin cells, allowing more room for oxygen into your skin's tissues.
2. Detoxifies Your Skin
The clay mask has the amazing ability to detoxify your skin. It offers a strong electrical charge that will bind to the negatively charged toxins and pull them away from your skin.
3. Shrinks Skin Pores
The biggest benefit of using clay masks like the Pumpkin & Spice Face Mask is that it tightens your pores and minimizes skin inflammation and acne breakouts.
Having small pores will not only make you look more beautiful. It also helps to prevent the clogging of excess sebum, dirt, and bacteria, which are the major causes of skin breakouts.
4. Unclogs Skin Pores
Clay masks are great for those with oily skin and acne-prone skin. It works like an adhesive that attracts oil, dirt, and other impurities.
After removing the mask, your skin will feel refreshed and clean. Once the clay dries off, it will soak up all those impurities that could clog your pores and cause acne growth.
5. Makes Your Skin Smooth
Clay masks are usually made with essential ingredients that can beautify your skin. One of these nutrients is called silica. This trace mineral is considered the most abundant of all minerals in our body.
Unfortunately, some people don't get enough silica in their diet. An abundant amount of silica is important as it supports healthy and strong connective tissues in the body. It also helps to give your skin a smooth and soft texture.
6. Regulates Sebum Levels
Our skin has the natural ability to produce oil known as sebum.
If your immune system gets over-activated due to autoimmunity, infection, or stress, you will see whiteheads, blackheads, and other skin blemishes on your face. The best way to treat sebum imbalance is by adhering to a healthy diet and lifestyle.
7. It Is Anti-Bacterial
The hydrated clay will bind the toxins and the harmful pathogens and bacteria in your body. Applying the clay to your skin and leaving it to dry, just like using the clay mask, will dry up the bacteria and bring it into your skin's surface to be washed off.
Thus, the overpopulation of pathogenic bacteria, the main cause of acne and other skin problems, will be greatly minimized.
Types Of Homemade Vegan Face Masks
1. Cream
Think of the texture of a rich moisturizer — that's the best way to describe the feel of a cream-based mask.
Our Coconut Cream Masque works best with dry, dehydrated or ageing skin, while our Clear Skin Probiotic Masque suits acne-prone and oily skin types.
These face masks add moisture and nutrients to the skin, helping maintain a plump and young-looking appearance.
Eminence Organics International Educator Brian Goodwin lets us in on a skincare secret: "An insider tip is that most of our cream-based masks can be used as a leave-on treatment."
One option is our cream-based Bamboo Age Corrective Masque that smooths the appearance of dry, dehydrated or ageing skin overnight.
2. Gel
On the other hand, gel masks have the consistency of jam or jelly. Their lightweight texture makes them an excellent choice for oily to normal skin types.
Many gel masks include astringent ingredients like raspberries and blackberries, which minimize oil and tighten the appearance of pores.
Others are formulated with hydrating ingredients like stonecrop and maple syrup, replenishing the look of dehydrated skin.
Our Citrus & Kale Potent C+E Masque is suited for those looking for a firmer-looking complexion. It contains a cocktail of rhubarb extract, avocado oil, leafy greens and citrus.
Whichever mask you choose, you can amplify your results with this skincare tip from Brian: Apply your favourite gel-based mask before hopping in the shower to make it an active in-shower treatment.
3. Clay
Clay treats ongoing skin conditions related to acne, such as excess oil and inflammation, with its absorbent, exfoliating and astringent properties. Pro skincare tip: Did you know a clay mask can double as a spot treatment?
Lead Skin Care Trainer Natalie Pergar recommends using the Acne Advanced Clarifying Masque to treat bumpy and congested skin: "It's nice and creamy in texture, and you literally need a little bit … Just hit those little areas and let it dry."
4. Exfoliating
Exfoliating masks are formulated to remove dead skin cells and enhance your skin's natural turnover process.
This face mask may take the form of a chemical peel that employs alpha or beta hydroxy acids to dissolve dead skin cells and clear them from the skin's surface.
Or, it may use finely ground particles, like the maize flour in our Rosehip & Maize Exfoliating Masque, to gently buff and polish your complexion.
5. Warming
Warming masks contain active spices like paprika and cinnamon that warm the skin. They intentionally cause a tingling sensation; sometimes, the skin may turn bright red.
The immediate effects last 20 – 60 minutes before revealing a healthy, glowy complexion. In the same way that increased energy is a benefit of exercise, invigorating your complexion and increasing your blood flow provides a great workout for your skin.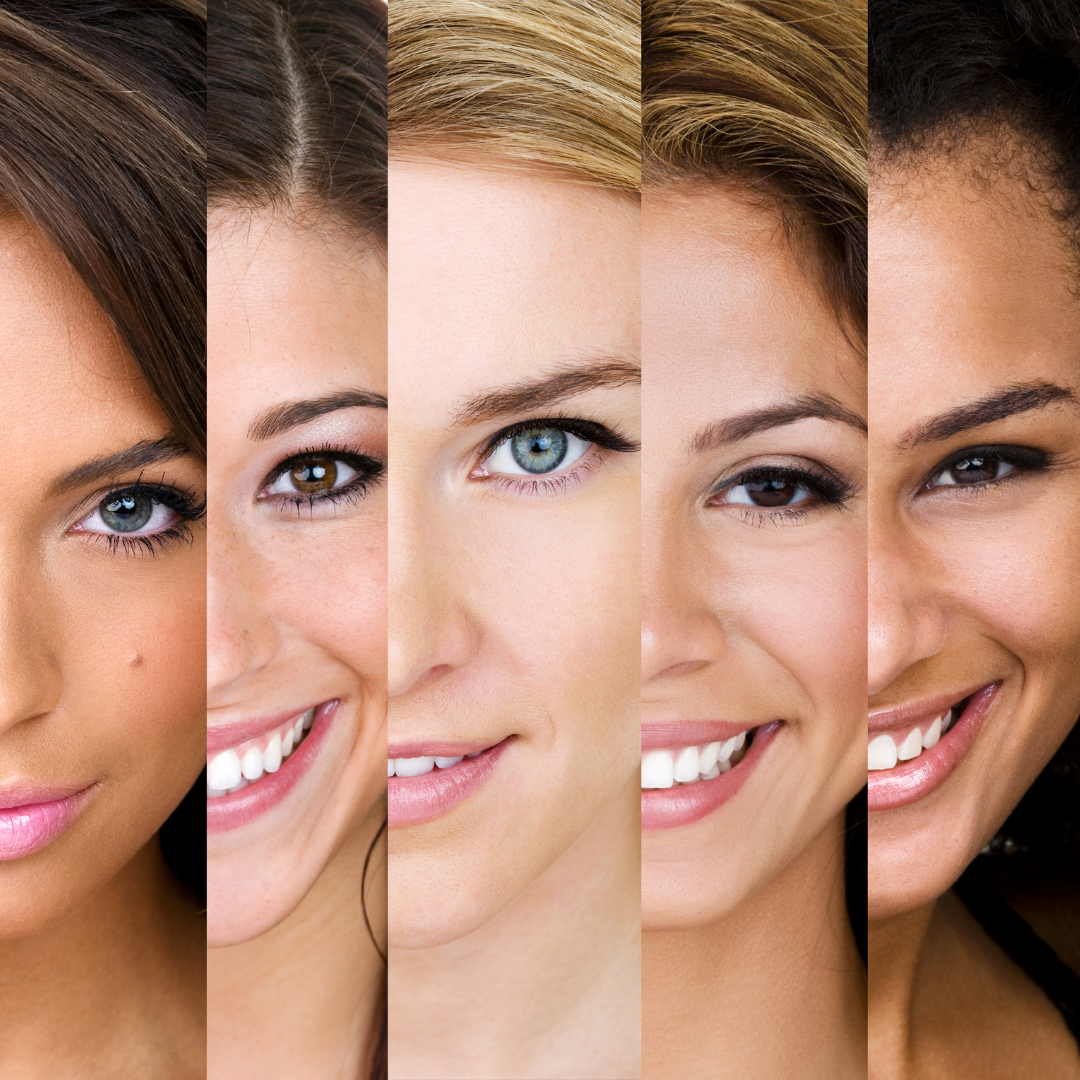 The Best Homemade Vegan Face Mask For Your Skin Type
If you prefer to use one mask at a time, choosing the right face mask for your skin type and concerns is important. To get your wheels turning, here are our suggestions for each skin type:
Dry Skin: Strawberry Rhubarb Masque
Oily Skin: Citrus & Kale Potent C+E Masque
Normal Skin: Stone Crop Masque
Combination Skin: Snow Mushroom & Reishi Masque
Sensitive Skin: Calm Skin Arnica Masque
And, for particular skin concerns and conditions:
Acne: Acne Advanced Clarifying Masque
Uneven Skin Tone: Bright Skin Masque
Large Pores: Raspberry Pore Refining Masque
Ageing Skin: Snow Mushroom & Reishi Mushroom Masque
Dullness: Lime Stimulating Masque
Conclusion
Homemade vegan face masks are a choice for providing your skin with the most natural and healthy masks. Taking responsibility for the product you and your family will use is a choice.
Doing it yourself is about your pride. It is about being a bit selfish. When we care for ourselves and our environment, we can create a better world for future generations.
Yes, we are selfish and may do it for the money and bragging rights. But there is a little part of us that wants to have pride in what we do and in what we create.
It is your choice, do it yourself or hire someone. But doing it yourself can also be a great way to surprise your loved ones with a beautiful surprise.
I trust you enjoyed reading the article about the Best Homemade Vegan Face Masks For Your Skin. Please stay tuned. There are more blog posts to come very shortly.
JeannetteZ
Your Opinion Is Important To Me
Ideas? Thoughts? Questions? I would love to hear from you. Would you please leave me your questions, experience, and remarks about this article on the Best Homemade Vegan Face Masks For Your Skin in the comments section below? You can also reach me by email at Jeannette@LivingTheVeganLifestyle.org.
Disclosure
This post may contain affiliate links. I earn from qualifying purchases as an Amazon Associate and other affiliate programs. Please read my full disclosure.
Here are the links to some of my favourite articles:
The Vegan Diet Plan For Beginners
The Vegan Diet And Everything To Know
What Can Vegans Take For Anemia?
A Brief History Of Veganism – Know Your Roots
How Healthy Is A Vegan Diet Long-Term