6 Best Vegan Lentil Recipes For Your Kids
6 Best Vegan Lentil Recipes For Your Kids
A collection of some of my vegan lentil recipes that are both incredibly tasty and healthy.
This collection of recipes is brimming with cooking ideas, whether you're looking for an Indian dal or fragrant lentil curry or an indulgent yet healthful lentil bolognese, shepherd's pie, or lentil soup!
Quit eating bland lentils and discover the delicious world of healthy, mouthwatering lentils!
Nutrition Facts Of Lentils
One cup (198 grams) of cooked lentils typically offers the following:
Calories: 230
Carbs: 39.9 grams
Protein: 17.9 grams
Fat: 0.8 grams
Fiber: 15.6 grams
Thiamine: 28% of the DV
Niacin: 13% of the DV
Vitamin B6: 21% of the DV
Folate: 90% of the DV
Pantothenic acid: 25% of the DV
Iron: 37% of the DV
Magnesium: 17% of the DV
Phosphorus: 28% of the DV
Potassium: 16% of the DV
Zinc: 23% of the DV
Copper: 55% of the DV
Manganese: 43% of the DV
Health Benefits Of Lentils
1. Improves Heart Health
According to numerous studies, eating high-fibre foods lowers your risk of heart disease. They are also a fantastic source of magnesium and folate, essential for heart health. Your homocysteine levels, a significant risk factor for heart disease, are reduced by folate. Eating lentils will keep your heart healthy because low magnesium levels have been linked to heart disease!
2. Fighting Fatigue
An iron deficiency frequently brings on fatigue. Lack of iron in the diet can affect how effectively the body uses energy. Heme and nonheme are the two types of iron.
Nonheme iron is a plant mineral, and lentils are an excellent source. Fish and meat both contain heme iron.
Nonheme iron is essential for those who don't eat meat due to health concerns or other reasons. Nonheme iron, however, does not absorb by the body as well as heme iron. Therefore, try combining it with foods high in vitamin C, such as citrus, berries, and peppers, to increase absorption.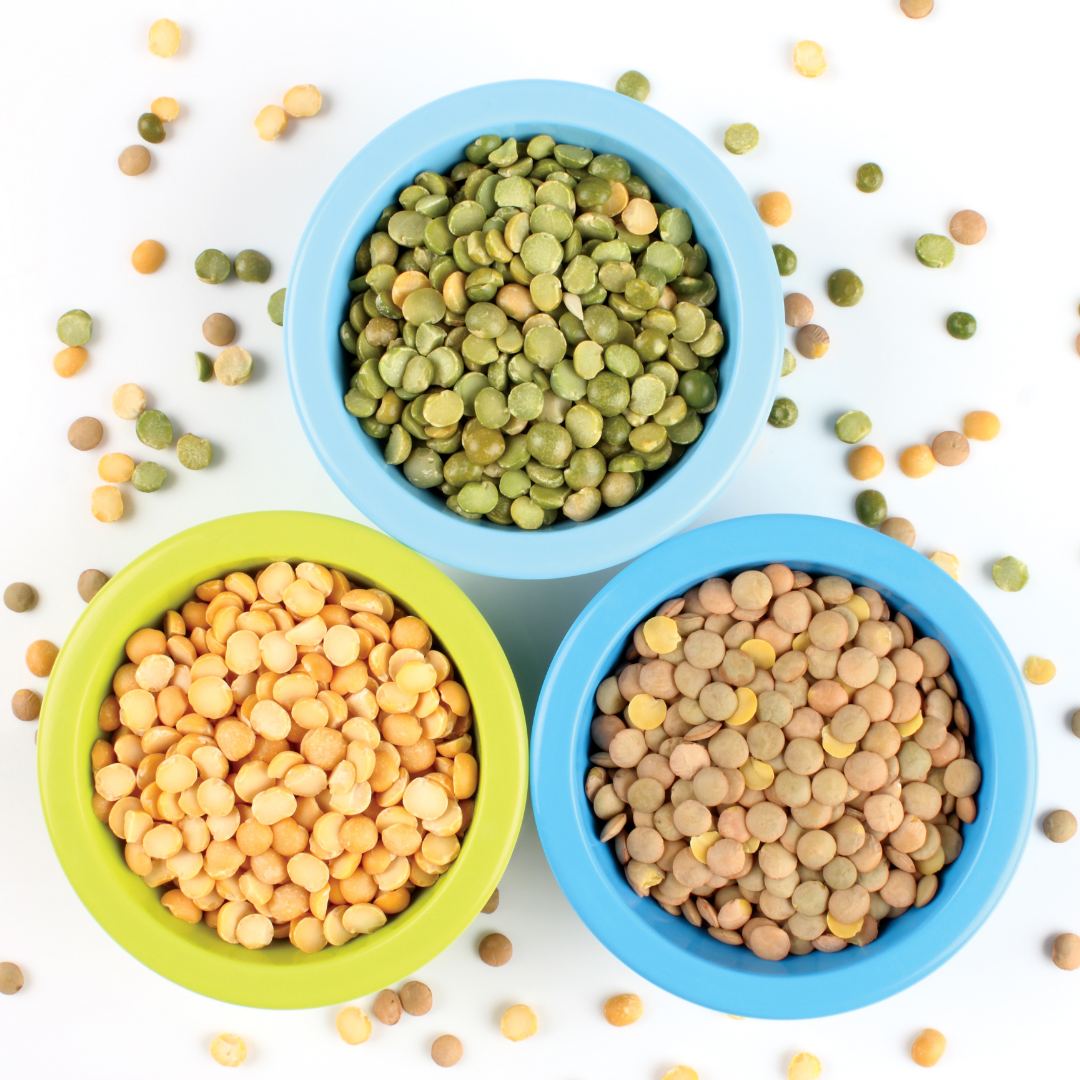 3. Reduces Chronic Diseases
Studies show that eating lentils regularly lowers your risk of developing chronic diseases like diabetes, obesity, cancer, and heart disease. This is because lentils, among the highest-ranking legumes for phenolic content, have a high concentration of protective plant compounds known as phenols. So it should be no surprise that lentils have cardio-protective, antibacterial, antiviral, and antioxidant properties.
4. Protect Heart Health
Due to its beneficial effects on several risk factors, eating lentils is linked to a lower risk of heart disease.
Eating a third of a cup (60 grams) of lentils daily resulted in higher levels of HDL (the good cholesterol) and significantly lower levels of LDL (the bad cholesterol) and triglycerides, according to an 8-week study on 39 individuals with type 2 diabetes who were overweight or obese.
Additionally, lentils may lower blood pressure. According to a rat study, rats who consumed lentils experienced greater drops in blood pressure than those who consumed peas, chickpeas, or beans.
Additionally, angiotensin I-converting enzyme, which typically results in blood vessel constriction and consequently raises blood pressure, may be able to be blocked by proteins in lentils.
Homocysteine levels are also high, which increases the risk of heart disease. When your diet contains insufficient amounts of folate, this can worsen. Due to their high folate content, lentils may help prevent the buildup of excess homocysteine in your body.
Obesity or being overweight raises the risk of heart disease. Consuming lentils could help you eat less overall, aiding in weight loss or maintenance. Lentils are very filling and seem to maintain steady blood sugar levels.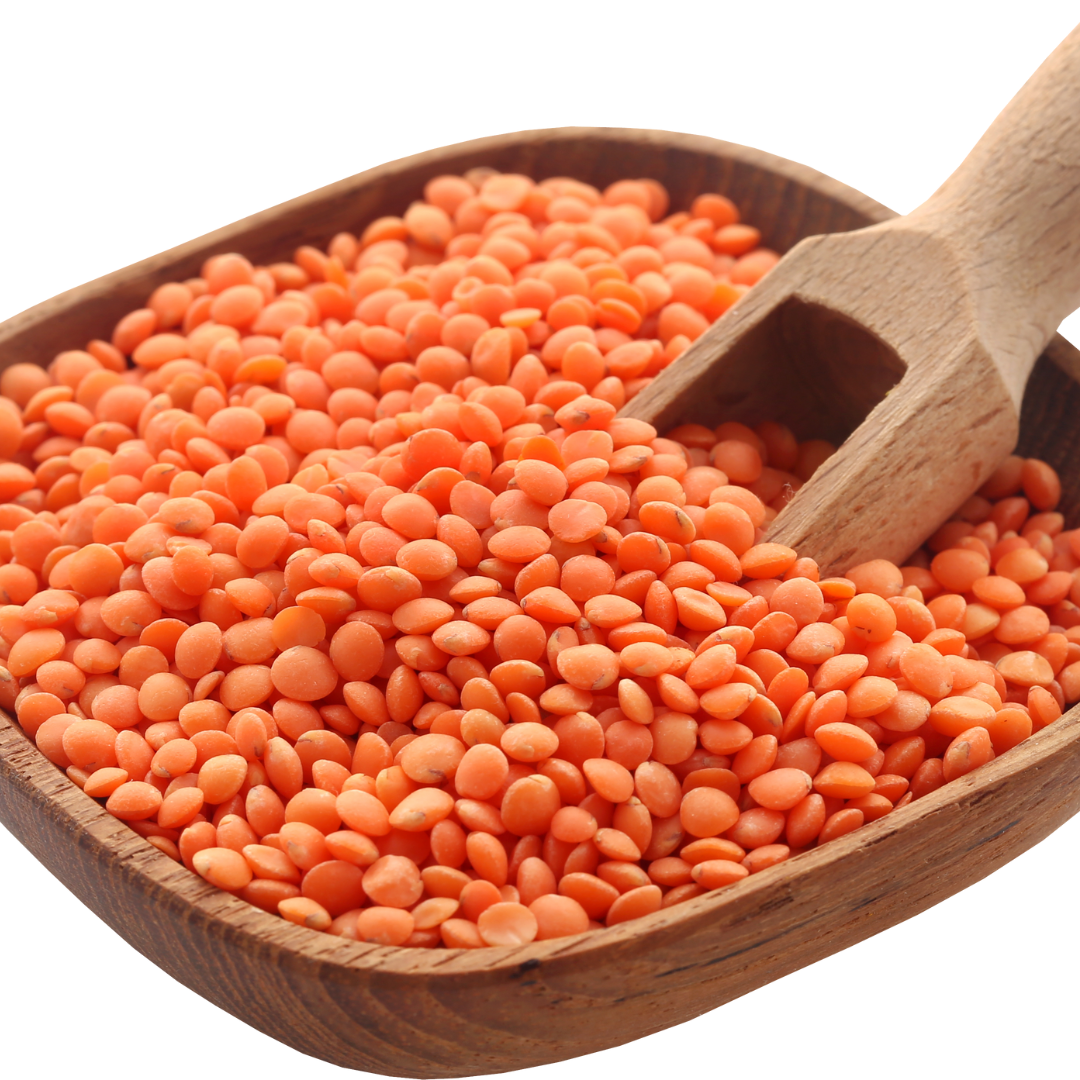 5. Control Blood Sugar Levels
The low glycaemic index (GI) of legumes, including lentils, slows the rate at which the energy they provide is released into the bloodstream. This enhances the control of blood sugar. They are very filling due to the high fiber content, which aids in controlling appetite.
6. Prevent Cancer
Selenium can be found in lentils. Selenium may slow down the growth of tumours. Promoting T cell production may also enhance a person's immune response to an infection. T cells eliminate illness.
According to the NIH, selenium may aid in lowering the incidence of gastric, colorectal, prostate, lung, bladder, skin, and esophageal cancers.
However, since studies on the mineral have yielded conflicting results, scientists must conduct additional research into the benefits of selenium in preventing cancer.
According to 405 articles from Trusted Source, fiber consumption may also be associated with a lower risk of colorectal cancer.
Vegan Lentil Recipes
1. Creamy Lentil Stuffed Butternut Squash
The most delectable, umami-rich lentil filling is put inside roasted butternut squash, drizzled with a creamy sauce produced from the squash's interior. Especially for Christmas dinners, a complete and filling main course for any winter feast!
Prep time: 20 minutes | Cook time: 1 hour 10 minutes | Total time: 1½ hours | Servings: 6
Ingredients
Medium butternut squash: 3
Avocado or coconut oil for roasting
Kosher salt and freshly cracked black pepper
Ingredients For The Creamy Lentil Filling
Olive oil: 1 tablespoon
Large yellow onions, diced: 2
Cloves garlic, minced: 6
Roughly chopped fresh sage leaves: 1 tablespoon
Roughly chopped fresh rosemary leaves: 2 teaspoons
Tomato paste: 2 tablespoons
Dry red wine: ⅓ cup (such as Pinot Noir, Shiraz/Syrah, or Malbec)
Green or brown lentils: 1 cup
Vegetable broth: 2⅔ cups
Bay leaf: 1
Sweet or hot paprika: 1 teaspoon
Tahini: 2½ tablespoons
White miso paste: 2 teaspoons
Good-quality balsamic vinegar: 2-3 teaspoons
Ingredients For The Butternut-Tahini Sauce
Roasted butternut squash: 1 cup
Tahini: 2 tablespoons
Extra virgin olive oil: 1 tablespoon
Water or vegetable broth: 3-6 tablespoons, more as needed to thin the sauce.
Salt and pepper to taste
Chopped Italian flat-leaf parsley for garnish
Method
Squash is roasting. Set the oven's temperature to 425°F (218°C). Each butternut squash should be cut in half, and the seeds and gooey material should be removed using a spoon. Each squash half should be cut side on a sizable baking sheet.
Rub each with a bit of oil and generously season with salt and pepper. Roast for 45 to 50 minutes. The creamy lentil filling should be made. In a big frying pan, warm up the 1 tablespoon of olive oil over medium-high heat.
When the majority of the onions are browned, add the onions and season with a bit of salt. Sauté for 8 to 9 minutes, occasionally stirring to prevent burning but not too frequently to allow the onions to brown.
To prevent burning, stir regularly for the first two minutes after adding the garlic, sage, and rosemary. Cook for two to three minutes after adding the tomato paste and stirring it into the mixture.
Reduce heat to medium, add red wine, and deglaze the pan, scraping up any browned parts for two to three minutes or until the liquid has evaporated and the alcohol smell has vanished.
Add the lentils, bay leaf, and paprika to the vegetable broth. Heat should be increased to boil after stirring to mix. Once boiling, lower the heat to maintain a quick simmer. Continue to simmer for about 30 minutes, until the lentils are barely soft and most of the liquid has been absorbed. Set the thermostat to low.
Miso, balsamic vinegar, and tahini should all be added. Add around ½ to 1 teaspoon of kosher salt and black pepper to taste while flavouring the food. Place aside.
Use a big spoon to scoop the flesh from each squash in half when it is cool enough to handle, leaving a ½ to ¾-inch thick border around the sides and bottom.
Add a cup of the butternut squash flesh to a food processor (set aside the rest for another use, such as risotto, pasta, oatmeal, or smoothie).
Reduce the oven temperature to 350°F (175°C).
Fill each squash cavity with the lentil filling. Bake, the packed squash halves for 15 minutes, or until everything is well heated through.
Make the butternut tahini sauce. Add the tahini, olive oil, salt, and pepper to taste to the food processor along with the 1 cup of squash flesh, and process until smooth. Pour the water or broth in a steady stream, scraping down the edges until the sauce is thick but pourable.
Pour the butternut tahini sauce over the stuffed roasted squash to serve. If desired, garnish with finely chopped parsley.
2. Vegan Red Lentil Curry
The BEST lentil curry you will ever try is this Vegan Red Lentil Curry, a fan favorite. It's quick and straightforward, making it the ideal weeknight meal! In addition, it's creamy and decadent while still being crafted with healthy vegan ingredients!
Prep time: 10 minutes | Cook time: 35 minutes | Total time: 45 minutes | Serving Size: 4
Ingredients
Refined or virgin coconut oil: 1 tablespoon
Cloves garlic, minced: 4
Fresh ginger, peeled and minced or grated: 2-inch piece
Minced fresh turmeric: 1 tablespoon
Serrano peppers, diced: 1-2
Ground cumin: 1 teaspoon
Ground coriander: ½ teaspoon
Indian red chilli powder: ½ teaspoon (if you only have regular chilli powder, which is a blend, use 1 teaspoon)
Curry powder: 2 teaspoons
Garam masala: 1 teaspoon
Kosher salt or sea salt to taste
Freshly cracked black pepper to taste
Red lentils: 1 cup or split red lentils
Low-sodium vegetable broth: 2 cups
Crushed tomatoes: 400g
Full-fat coconut milk: 1 can
Unsweetened creamy almond butter: 3 tablespoons
Lemon, juiced: ½
Fresh cilantro, roughly chopped: ½ cup
Ingredients For Serving
Basmati or Jasmine rice
Indian flatbread such as roti, paratha, or naan
Method
Lentils must be well rinsed in cold water until the water is clear. Add the coconut oil to a big, deep skillet or saucepan that is already hot over medium-high heat. When the oil begins to shimmer, add the garlic, ginger, Serrano pepper, and fresh turmeric if used.
Cook for 2 minutes, swirling regularly to keep the garlic from burning.
Add the cumin, coriander, chilli powder, curry powder, garam masala, salt, and black pepper to taste when aromatic. Stir frequently to prevent burning. If you're using ground turmeric instead of fresh turmeric, add it along with the other spices.
Pour in the vegetable broth and scrape off any browned bits from the bottom of the pot with a wooden spoon or spatula. Mix thoroughly before adding the lentils and the tomato paste. Turn down the heat to low and put a lid on the pan. Simmer the lentils for 20 to 25 minutes or until they are fully cooked and mostly soft.
After 25 minutes, if the lentils are still not completely soft, add a couple more tablespoons of broth or water and cook for another 5 minutes. Add coconut milk, almond butter, and seasonings to taste after removing the top. Once the curry has thickened and become creamy, simmer it for another 5 to 8 minutes on low heat with the lid off.
Add the cilantro and lemon juice last, then turn off the heat. Use an immersion blender to lightly puree the curry if you prefer your lentils to be even creamier and more pureed.
Garnish with more cilantro before serving the stew with rice or Indian flatbread. For 3–4 days, keep leftovers in the refrigerator.
3. Instant Pot Vegan Lentil Recipe
Are you wondering how to use the Instant Pot for cooking lentils? Includes two simple Instant Pot lentil recipes, various lentils, estimated cook times, and the proper water-to-lentil ratio.
Prep time: 2 minutes | Cook time: 30 minutes | Total time: 32 minutes | Servings: 2 cups
Ingredients
Lentils: 1 cup
Water or vegetable broth: 1 ¾ cup
Kosher salt: ½ teaspoon
Black pepper to taste
Other seasonings as desired (bay leaves, fresh or dried herbs, whole spices, chopped onions, garlic cloves, etc.)
Method
Lentils, water, or broth should be added to the Instant Pot inner pot. Season with salt, pepper and any additional ingredients of your desire. To blend, stir.
Choose the Pressure Cook setting and then secure the lid. For al dente lentils, set the timer for 6 to 8 minutes; for softer lentils, set it for 10. Allow 10 minutes for a natural pressure release when the timer chimes. To remove any residual steam, manually release the pressure. Using a slotted spoon, remove the lid from the pot, throw away any aromatics, and then move the lentils to a bowl or container.
Lentils can be frozen for up to 4-6 months or kept in the refrigerator for 5-7 days in an airtight container.
4. Easy Lentil Meatballs
Thirty minutes to make lentil meatballs from just 10 ingredients! Delicious, soft, and flavourful—the ideal topping for carrot noodles or gluten-free pasta!
Prep time: 10 minutes | Cook time: 20 minutes | Total time: 30 minutes | Servings: 12
Ingredients For The Meatballs
Olive oil (divided): 3 tablespoons + 1 teaspoon
Medium shallot: 1 (minced)
Cloves garlic: 3 (minced)
Flaxseed meal: 1 tablespoon
Water: 2½ tablespoons (to make flax egg)
Cooked + cooled green lentils: 1½ cups
Dried Italian seasonings: 1½ tablespoon (or dried basil + oregano)
Fresh Italian parsley: ¼ cup
Tomato paste: 1 tablespoon
Vegan parmesan cheese: 5-6 tablespoons (plus more for coating)
Sea salt and black pepper to taste: ¼ teaspoon
Coconut flour: 1 tablespoon (optional) (or gluten-free oat flour or panko bread crumbs)
Ingredients For Serving (Optional)
Carrot noodles or gluten-free pasta
Marinara sauce
Method
Preheat the oven to 375°F, place a large skillet over medium heat and line a baking sheet with parchment paper (or more if increasing batch size).
When the skillet is heated, add the shallot, garlic, and 1 tablespoon of olive oil. Avoiding burning, sauté for 2–3 minutes or until slightly golden brown, then remove from heat and turn off the stove.
Add flaxseed meal and water to a food processor, and pulse for two to three minutes. Add the cooked, cooled lentils, 1 teaspoon of olive oil, sautéed garlic and shallot, parsley, tomato paste, vegan parmesan cheese, Italian seasonings, and a dash of salt and pepper. Pulse and blend while mixing; do not puree; leave some texture.
Taste the dish and make any necessary seasoning adjustments, such as adding more salt, pepper, or herbs for flavour, vegan parmesan for cheesiness and to moisten, or extra olive oil. The consistency should resemble dough. Add coconut or oat flour or panko bread crumbs if the mixture isn't gluten-free and if it's still too wet.
Scoop out rounded tablespoon-sized portions of dough and carefully mould them into balls using a tablespoon or cookie dough scoop. The ideal way to do this is to place the dough in the palm of one hand and gently shape it into a meatball using two fingers from the other hand because the combination is mouldable but fragile.
If it cracks, dab a little water on your fingertips to help them reform/bind. Repeat this process 12 or 13 times to make all the meatballs.
Place on a baking sheet, roll, or coat in optional vegan parmesan cheese. The skillet from previously should be heated to medium. Add 1 tablespoon of olive oil and half of the meatballs when the pan is hot. Shaking the pan or rolling the balls about with a wooden spoon can help the balls brown uniformly on all sides for 4-5 minutes or until golden brown.
After they have finished cooking, put them on the baking sheet you have prepared and place them in the oven. Repeat the process, adding the remaining 1 tablespoon of olive oil (amount as directed in the original recipe; adjust if the batch size is different), sautéing the remaining meatballs, then placing the skillet in the oven and baking for 10-15 minutes while preparing the carrot noodles, pasta, and marinara sauce.
The longer they are allowed to cool, the more the meatballs will firm up after being removed from the oven. Serve marinara sauce with pasta or carrot noodles.
The best is when it's fresh, but leftovers can be frozen for up to a month. Reheat in an oven set to 350°F until well heated.
5. Lentil Vegan Taco Meat
Simple "meat" for tacos made from lentils, carrots, and smokey spices! This tasty one-pot dinner just takes 30 minutes to prepare!
Prep time: 10 minutes | Cook time: 20 minutes | Total time: 30 minutes | Servings: 6
Ingredients For The Smoky Lentil Filling
Water: 3-4 tablespoons (plus more as needed) (or sub-half the amount in oil)
Finely diced onion: ½ cup
Cloves garlic, minced: 3
Finely shredded carrot: 1½ cups
Cooked lentils: 1¼ cups
Vegetable broth: ¼ cup
Sea salt: ½ teaspoon (plus more to taste)
Smoked paprika: 1 teaspoon (plus more to taste)
Ground cumin: 1 teaspoon (plus more to taste)
Chilli powder: 1 teaspoon (plus more to taste) (spice blend should contain chilli powder, cumin, oregano, etc.)
Chipotle pepper in adobo sauce, roughly chopped: 1
Coconut aminos: 1-2 teaspoon
Coconut sugar or maple syrup: 1-2 teaspoons
Nutritional yeast: 1-2 teaspoons (optional)
Lime juice: 1-2 teaspoons
Ingredients For Serving (Optional)
Corn or flour tortillas
Shredded red cabbage
Guacamole
Cilantro
Lime wedges
Hot sauce or Salsa
Method
A big skillet should be heated to medium. Add water (or oil), onion, and garlic once it is hot. Stirring constantly, sauté for 4–5 minutes, or until tender and just browned.
Then, add the carrots and sauté for a few minutes, often turning, until they are slightly browned and soft. Add the cooked lentils, vegetable broth, salt, cumin, chilli powder, diced chipotle pepper, adobo sauce (start with 1 teaspoon for a milder spice level), coconut aminos, coconut sugar, and nutritional yeast after that (optional).
To blend, stir. For 10 minutes, simmer with the lid on over medium-low heat while stirring regularly. When the carrots are soft and the colour has deepened, remove the lid and simmer for 5 to 10 minutes. When necessary, add additional broth (or water) to prevent drying out. Stir occasionally. Stir in lime juice when the cooking process is about to end.
Taste the dish and make any necessary flavour adjustments, such as increasing the amount of paprika or cumin for smokiness, salt to taste, coconut sugar for sweetness, lime for acidity, coconut aminos for umami flavour, or chipotle peppers for fire. Salt, lime, cumin, coconut aminos, and adobo sauce were increased.
Here, don't be afraid to use flavour! Scoop half of the mixture into a food processor, then pulse or mix to combine part of the lentils and carrots using the "s"-shaped blade. Although not required, this texture is made more coherent.
Serve the combination with tortillas. We advise using chopped cilantro and red cabbage as garnishes. For added taste, serve with lime wedges or spicy sauce.
Store leftovers wrapped for 4-5 days in the fridge or up to a month in the freezer. Reheat on the stovetop until hot, rehydrating as necessary with water or broth.
6. The Best Vegan Lentil Shepherd's Pie
You won't find a better vegan shepherd's pie than this one! This protein-rich plant-based supper combines a substantial, flavourful lentil and sticky onion filling with fluffy mashed potatoes and cauliflower. The ideal nutritious comfort dish for the colder months!
Prep time: 15 minutes | Cook time: 1½ hours | Total time: 1¾ hours | Servings: 8
Ingredients For The Lentil Filling
Olive oil: 1 tablespoon
Large yellow onions, diced: 3
Garlic minced: 8 cloves
Fresh thyme leaves, a roughly chopped: 1 tablespoon
Fresh rosemary leaves, roughly chopped: 2 teaspoons
Tomato paste: 3 tablespoons
Dry red wine: ½ cup
Green lentils: 1 ½ cups
Vegetable broth: 3¾ cups
Bay leaves: 2
Sweet or hot paprika: 1½ teaspoons
Smooth tahini: ¼ cup
Tamari: 1 tablespoon
Good-quality balsamic vinegar: 1 tablespoon
Vegan Worcestershire sauce: 2 teaspoons (optional)
Plenty of kosher salt or sea salt
Freshly cracked black pepper to taste
Ingredients For The Mashed Potato Topping
Russet potatoes: 680g
Cauliflower: 454g, cut into large florets
Kosher salt: 1½ teaspoons, plus more to taste
Rosemary sprig: 1 (optional)
Vegan butter, softened at room temperature 4 tablespoons
Lite coconut milk: ½ cup
Nutritional yeast: 1 tablespoon
Freshly cracked black pepper to taste
Ingredients For The Optional Finishes And Garnishes
Extra virgin oil for baking and finishing
Flaky sea salt and black pepper
Fresh thyme leaves
Chopped flat-leaf parsley
Method
In a 12-inch oven-safe pan, heat the olive oil to a heated temperature over medium-high heat. When it's time to bake, you'll need to transfer the cooked lentil filling to a baking dish if you don't have an ovenproof skillet.
A few pinches of salt and the onions should be added and sautéed for 8 to 10 minutes or until most of the onions are browned. To prevent burning, stir occasionally, but not too frequently to prevent browning. 2 minutes later, add the garlic, thyme, and rosemary.
Stir continuously to prevent scorching. Push the onions to the pan's edges to make room for other ingredients in the pan's center. Tomato paste should be added and stirred for two to three minutes or until it darkens in colour. As necessary, lower the heat to medium.
Pour in the red wine and deglaze the pan, scraping out any browned bits, for approximately 3 to 4 minutes, or until the liquid has mostly evaporated and the alcohol smell has vanished. Add the lentils, bay leaves, and paprika to the vegetable broth.
Heat should be increased to boil after stirring to mix. Once boiling, lower the heat to maintain a quick simmer. Simmer for 25 to 30 minutes or until the lentils are barely cooked and most of the liquid has been absorbed.
Reduce the temperature. Add the balsamic vinegar, vegan Worcestershire sauce, tahini, and tamari (if using). Stir thoroughly to combine. Taste the food for seasonings and season generously with black pepper and kosher salt. Place aside.
The Russet potatoes should be peeled and then rinsed in cold water. Potatoes should be cut into eighths.
Enough water should cover the potatoes and cauliflower florets in a big pot or Dutch oven. Stir in 1½ teaspoons of kosher salt after adding it. Then add the rosemary sprig. After bringing to a boil, cook for about 15 minutes or until the potatoes and cauliflower are cooked when prodded with a fork. Drain the potatoes and cauliflower entirely in a colander. Then remove the rosemary sprig.
Use paper towels or a fresh dish towel to pat the potatoes dry. You must squeeze out the extra water from the cauliflower, or it will be very watery. The vegetables can be put back in the pan or transferred to a big bowl. Add the nutritional yeast, light coconut milk, softened vegan butter, and salt and black pepper to taste.
A handheld potato masher can be used to combine everything, but I like to use an immersion blender. Taste for spices and, if necessary, add more salt. Keep the lentil filling inside your oven-safe skillet if there is room. Otherwise, move it to a sizable (3 quart/3 litres) baking dish. The lentil filling should be smooth.
The mashed potato topping should next be spooned on top and evenly distributed. Add extra virgin olive oil, additional salt, pepper, and fresh thyme leaves on top for added flavour.
Bake, the lentil filling for 20 minutes or until it begins to boil. After taking the food out of the oven, switch on the broiler. If you broil the pan for a few minutes, the crust will become golden brown. Add a final drizzle of olive oil and, if preferred, fresh parsley as a garnish. Allow the pie to cool in the pan for at least 20 minutes if you want it to thicken more.
Any leftovers can be kept in the refrigerator for up to 4 days in an airtight container.
Are Lentils Suitable For All People?
Lentils are generally regarded as a beneficial addition to a balanced diet. However, it's essential to remember that, like other legumes, lentils contain naturally occurring substances known as "anti-nutrients." Phytic acid is one of them, and it binds to minerals like iron and zinc, making them more difficult for us to absorb. In actuality, lentils contain less phytic acid than corn, wheat, and soybeans. Additionally, cooking and soaking both help to reduce these anti-nutrients.
There have been reports of lentil allergies in some parts of Europe, most notably in Spain, where they are reportedly more common than peanut allergies. This is thought to be connected to the fact that lentils are frequently used as a food for weaning in Spain. You may be more susceptible to a lentil allergy if you already have an allergy to other legumes like chickpeas and peas.
Conclusion
Lentils come in various colours: brown, green, yellow, red, and black. They are low in calories, high in iron and folate, and a great source of protein.
They contain polyphenols that promote health and may lessen several risk factors for heart disease.
They can be quickly cooked within 5 to 30 minutes, which, like soaking, lowers the number of anti-nutrients they contain.
I trust you enjoyed this article about the 6 Best Vegan Lentil Recipes For Your Kids. Please stay tuned for more blog posts to come shortly. Take care!
JeannetteZ
Your Opinion Is Important To Me
Ideas? Thoughts? Questions? I would love to hear from you. Would you please leave me your questions, experience, and remarks about this article on the 6 Best Vegan Lentil Recipes For Your Kids in the comments section below? You can also reach me by email at Jeannette@LivingTheVeganLifestyle.org.
Disclosure
This post may contain affiliate links. I earn from qualifying purchases as an Amazon Associate and other affiliate programs. Read my full disclosure.
Here are links to some of my favourite articles:
9 Best Vegan Winter Recipes For Your Kids
Best Vegan Food For Hair Growth
13 Best Vegan Side Dishes For Your Kids
7 Best Vegan Kiwi Recipes For Your Kids
6 Best Vegan Burger Recipes For Your Kids
10 Most Popular Vegan BBQ Recipes For Your Kids