12 Best Easy Kid-Friendly Vegan Recipes
12 Best Easy Kid-Friendly Vegan Recipes
Vegan dishes for toddlers and kids don't have to be sweet or salty to be delicious! Healthy life habits that begin at a young age, as well as the foods they consume, will help them grow to their full potential. There's no need to make your kids into vegan brownie skeptics any longer. It's all about finding the right balance!
To make mealtimes less stressful, here are 12 kid-friendly vegan dishes organized by breakfast, lunchbox meals, dinner and drinks.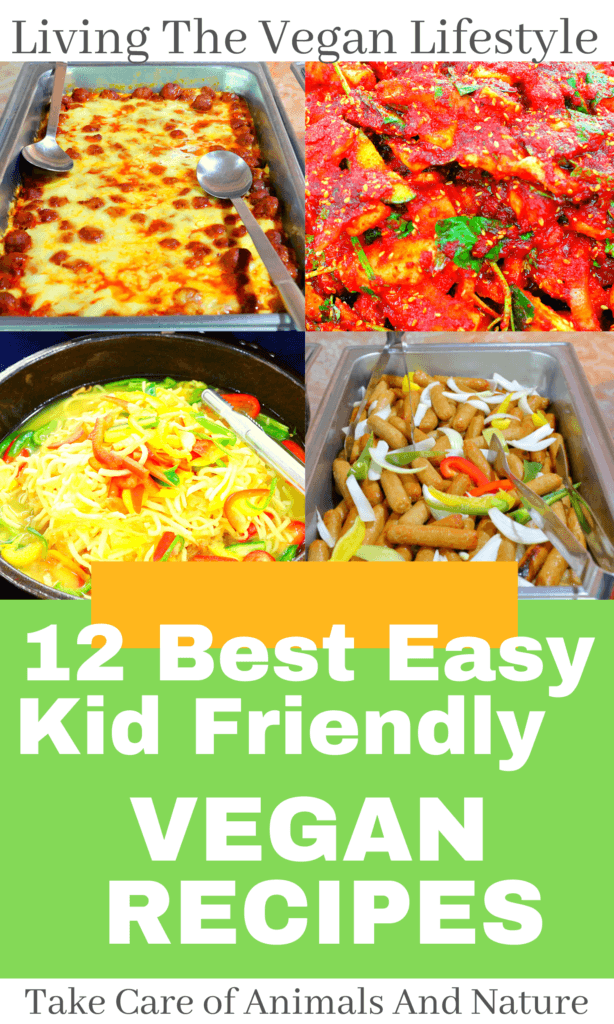 3 Kid-Friendly Vegan Recipes For BREAKFAST
1. Gluten-Free Waffles
Prep Time: 15 minutes
Cook Time: 15 minutes
Total Time: 30 minutes
Servings: 6 waffles
Ingredients For Waffles
Unsweetened almond milk: 1 1/4 cup
White or apple cider vinegar: 1 tsp
Olive, avocado, or melted coconut oil: 1/4 cup
Agave nectar or maple syrup: 1/4 cup
Gluten-free rolled oats: 1/2 heaping cup
Gluten-free flour blend: 1 3/4 cups
Baking powder: 1 1/2 tsp
Sea salt: 1 pinch
Optional Add-Ins
Vanilla extract-1 tsp
Dairy-free chocolate chips-1/4 cup
Flaxseed meal-1 Tbsp
Cinnamon-1/2 tsp
Chopped bananas or other fresh fruit-¼ cups
Let's Cook:
In a small mixing bowl, combine almond milk and vinegar and put aside for a few minutes to curdle/activate. Then mix in the olive oil, agave nectar, or maple syrup. Remove from the equation.
In a large mixing basin, whisk together the dry ingredients until well incorporated. Then add the wet ingredients to the dry and stir until everything is completely combined. It will be a little thick and scoopable mixture (not too gloppy, not pourable). Thin with a little almond milk if it's too thick. Add a bit more flour if the batter is too thin.
Check the sweetness and flavour of the batter. If desired, add more sweetness or vanilla extract. I increased the amount of agave.
While your waffle iron heats up, leave aside for 5-10 minutes.

NOTE: We also tried them on a nonstick Belgian waffle iron and discovered that while the waffles didn't stick, they didn't always cook completely on the inside. If using a Belgian-style waffle maker, fry the waffles on medium heat for a longer period (two rounds) and let them rest for 5-10 minutes after cooking for the best texture.

Coat the waffle iron well with non-stick spray or oil and pour on about 1/2 cup of the batter once it's ready. Cook according to the manufacturer's directions, but on the longer range suggested by your waffle iron. Also, if you open the waffle iron too soon, the waffles are more likely to stick.
When the waffle is done, carefully take it from the waffle maker and keep it warm on a baking rack in a 200°F (90°C) oven. To keep them crispy, don't stack them; instead, keep them in a single layer.
Serve immediately with additional maple syrup and optional toppings, such as fresh cherry-berry compote. For optimal results, store leftovers in a freezer-safe bag and reheat in the toaster (see notes for more instructions). They can be stored in the freezer for up to two months, although they're best eaten within the first two weeks.
Nutrition
Serving: 1 waffle
Calories: 301
Sugar: 10 g
Carbohydrates: 53 g
Protein: 5 g
Trans Fat:  0 g
Fat: 9.7 g
Saturated Fat: 1.4 g
Sodium: 44 mg
Fiber: 5.7 g
2. Vegan Sandwich
Prep Time: 5 minutes
Total Time: 5 minutes
Servings: 6
Ingredients
White beans: 1 can or 1 1/2 cups cooked
Ground turmeric: 1/8 tsp
Vegan mayo or tahini: 1 1/2 tbsp
Onion Powder: 1/4 tsp
Salt: 1/4 tsp
Paprika: 1 pinch
Sandwich: fixings of choice
Let's Cook:
Because paprika has a strong flavour, start with a modest amount (less than 1/8 tsp) and add more as needed.
Drain the beans, rinse them thoroughly, and pat them dry.
Combine the spices, tahini or mayonnaise, and salt (I use 1/4 teaspoon salt, but you may use less if you don't like salty foods).
Mash it up until it's smooth, but not too smooth; you want it to have some texture.
If preferred, season with a pinch of salt. I like to sauté spinach with garlic and olive oil before layering it on a toasted handmade English muffin, but you can save time by putting raw spinach on the English muffin before toasting it so that it cooks at the same time.
After putting the filling onto your bread, you may eat it cold or reheat it in the oven or microwave. The filling can also be served on crackers or in lettuce cups, and some sandwich topping suggestions are included previously in this piece.
Nutrition
Serving size 60grams
Total Fat: 0.01g
Sodium: 201mg
Potassium: 299mg
Carbohydrates: 9.2g
Protein: 3.6g
Dietary Fiber: 2.4g
3. Banana Oat Baked French Toast
Prep Time: 5 minutes
Cook Time: 20 minutes
total Time: 30 minutes
Serving: 1
Ingredients
Ripe banana: 1/2 medium-sized mashed (50 g or 1/4 cup)
Nut butter: 1 Tbsp (16 g)
Unsweetened almond milk: 1/4 cup (60 ml)
Vanilla extract: 1/2 tsp
Hearty bread: 1 slice
Quick oats: 1/4 cup (20 g)
Maple syrup: 1 tsp (5 ml)
Ground cinnamon: 1/2 tsp
Let's Cook:
Preheat the oven to 375°F (190°C) and lightly grease an oven-safe dish that can be used independently. Remove from the equation.
In a large shallow mixing basin, combine the banana, almond milk, nut butter, maple syrup, cinnamon, and vanilla extract. Pour the bread cubes into the mixture and lightly press them down with a fork to absorb the majority of the liquid. Stir in the oats gradually until they are uniformly distributed. If the mixture appears to be too dry, add a dash of milk.
Transfer the mixture to your prepared plate, and top with a few banana slices if preferred. Bake for 20 minutes, or until the top is golden brown and the bake has set.
Remove from the oven and top with desired toppings, or simply eat as is!
Nutrition
Serves 1
Calories Per Serving: 337
Total Fat: 12.2g
Saturated Fat:-1.2g
Cholesterol: 0mg
Sodium: 196.1mg
Total Carbohydrate: 48g
Dietary Fiber: 7.6g
Sugar: 12.7g
Protein: 11g
3 Kid-Friendly Vegan Recipes For LUNCH
1. Chia Seed Pancakes
Prep Time: 10 Minutes
Cook Time: 10 Minutes
Total Time: 20 Minutes
Yields: 10 Pancakes
Ingredients
All-purpose flour: (180 g) 1 1/2 cups
Baking powder: 1 tbsp
Sea salt: 1/2 tsp
Chia seeds: (33 g) 3 tbsp
Maple syrup: (45 mL) 3 tbsp
Almond milk: (354 mL) 1 1/2 cup
Apple cider vinegar: (5 mL) 1 tsp
Cinnamon: 1 tsp, optional
Vanilla extract: 1 tsp, optional
Let's Cook:
In a medium mixing bowl, combine all of the dry ingredients (flour, baking powder, salt, chia seeds, and cinnamon, if using). To help break up any clumps of flour and spread the chia seeds, baking powder, and salt, use a fork or whisk.
Combine the wet ingredients in a separate bowl (milk, maple syrup, vinegar, vanilla if using).
Add the wet ingredients to the dry ingredients in the mixing bowl and whisk or stir until the flour is completely combined but the mixture is still lumpy. Overmixing is not a good idea.
While you heat a nonstick skillet, griddle, or crepe pan over medium heat, let the batter rest for 5-10 minutes. Apply a little coating of oil or nonstick frying spray to the pan if necessary.
Scoop approximately 1/4 cup amounts of the batter into the pan once it is hot.
Allow each pancake to cook for about 4-5 minutes, or until the edges are dry, firm, and golden brown, and small bubbles develop in the batter. Cook for another 30-60 seconds on the other side, or until cooked through and browned on both sides.
Repeat until all of the batters have been utilized. You should obtain about 10 pancakes, which will serve 3-4 people.
Serve with your favorite pancake toppings, such as fresh fruit and maple syrup, immediately soon.
Nutrition
Serving Size: 1/3 of recipe
Calories: 376
Carbohydrates: 73 g
Sodium: 111 mg
Fat: 6 g
Protein: 9 g
Fiber: 7 g
Sugar: 12 g
2. Crispy Crunchy Roasted Chickpeas
Prep Time: 5 mins
Cook Time: 45 mins
Total Time: 50 mins
Servings: 2
Ingredients
Chickpeas: 1 19 oz can (drained and rinsed)
Olive oil: 1 tablespoon
Chilli powder: ¾ teaspoon
Dried thyme leaves: ½ teaspoon
Salt: ½ teaspoon
Let's Cook:
Oven:
Preheat the oven to (190C) 375 degrees Fahrenheit.
Place the chickpeas in a single layer on a baking sheet. It's fine if they're still a little moist; the oven will dry them out. Bake for 30 minutes, shaking the pan every few minutes. When the chickpeas are baking, be sure to toss the pan once or twice to help them dry up and crisp up.
Return the seasoned chickpeas to the baking sheet and bake for an additional 10 to 15 minutes, or until golden and crispy.
Air Fryer:
Preheat your air fryer to 350 degrees Fahrenheit (180C).
Place the chickpeas in the air-fryer to cook. It's fine if they're still a little moist; the oven will dry them out. Bake for 20 minutes, shaking the pan once in a while. *Be sure to jiggle the pan once or twice while the chickpeas are baking, as this will help them dry up and crisp up properly. Remove the chickpeas from the pot and place them in a mixing dish with olive oil, chilli powder, thyme, and salt. Toss well to evenly coat the chickpeas.
Return the chickpeas to the air-fryer and cook for a further 8 to 12 minutes, or until golden and crisp.
You can eat them when they're still warm or after they've totally cooled.
Nutrition
Calories: 334kcal
Carbohydrates:  46g
Protein: 15g
Sugar: 8g
Saturated Fat: 1g
Sodium: 605mg
Potassium: 477mg
Fat: 11g
Fiber: 13g
Vitamin A: 265IU
Vitamin C: 2.1mg
Calcium: 80mg
Iron: 5.2mg
3. Silken Tofu Scramble
Prep Time: 5 minutes
Cook Time: 10 minutes
Total Time: 15 minutes
Servings: 2
Ingredients
Silken tofu: 1 carton
Vegan butter: 1 tablespoon
Kala namak (black salt): 1  teaspoon
Turmeric: 1 teaspoon
Nutritional yeast: 1 tablespoon
Let's cook:
Begin by squeezing the extra liquid out of the silken tofu.
While you melt 1 tablespoon of butter in a pan, set it aside in a bowl. Add the tofu to the pan once it's completely melted. Run a fork through it gently. There's no need to over-mash it because it will lose part of its consistency.
When the tofu is hot, add a teaspoon of turmeric and gently whisk it in. The mixture should take on a golden yellow hue.
Next, add the Kala namak (black salt), starting with a teaspoon, depending on your salt preferences. Sprinkle it evenly throughout the pan, ensuring complete coverage. Gently fold in
Taste the mixture to make sure the flavours are to your liking. If you want it to be saltier, add extra Kala namak.
Allow the silken tofu to scramble to cool for a few minutes after turning off the heat.
If you're going to use nutritional yeast, add it now. Just give it one last toss and it will melt into the mixture.
Toast your bread to a golden brown and butter it right away.
Place on a dish with silken tofu scramble on both sides. If you prefer, only pack one half of the sandwich and toast it.
Nutrition:
Serving Size: 1
Calories: 71
Total Fat: 6g
Saturated Fat: 3g
Fibre: 1 g
Protein: 4g
Unsaturated Fat: 2g
Carbohydrate: 2g
Cholesterol: 10mg
Sodium: 36mg
3 Kid-Friendly Vegan Recipes For DINNER
1. Veggie Noodles With Roasted Tomato Sauce
Prep Time: 20 minutes
Cook Time: 50 minutes
Servings: 4
Ingredients
Carrot (peeled): 1
Red capsicum: 1
Vegan Parmesan Cheese (optional)
Parsnip (peeled): 1
Olive oil: 1 tablespoon
Zucchini: 2
Ingredients for the roasted tomato sauce
Tomato: 1 kg
Fresh thyme: 4 sprigs
Garlic: 4 cloves
Olive oil: 1 tablespoon
Let's Cook:
Preheat the oven to 180°C for the roast tomato sauce (160C fan-forced). Quarter the tomatoes and combine with the garlic cloves in a large roasting tray. Drizzle with olive oil after seasoning with salt and pepper. Finish with a sprig of thyme. Cook for 40 minutes at 350°F.
In the meantime, prepare the vegetable noodles. Spiralizers are the most efficient technique to create them. If you don't have one, you may use a mandolin, a julienne peeler (similar to a potato peeler but with a serrated edge), or just slice your vegetables into long julienne strips using an ordinary kitchen knife. You'll need a knife to cut the capsicum into strips.
In a big fry pan, heat the oil. Cook, tossing occasionally, for 6-8 minutes, until the spiralled carrot and parsnip are cooked but not falling apart. Add the zucchini and capsicum for the last 2 minutes of cooking because they will cook much faster. Toss the veggies in the pan with the pureed roast tomato sauce. Serve with grated parmesan cheese on top.
2. Vegetable Soup
Prep Time: 20 minutes
Cook Time: 20 minutes
Total Time: 40 minutes
Serving: 1
Ingredients
Butter-1 tbs
Carrots (peeled, sliced)-3
Garlic (crushed)-2 cloves
Celery stalks (sliced)-3
Swede (diced, peeled)-1
Massel Vegetable Liquid Stock-2 l
Canned chopped tomatoes-400 g
Parsnip (diced, peeled)-1
Zucchini (sliced)-1
Onion (diced)-1
Let's Cook:
Melt the butter in a pot and add the onion and garlic. Cook until the liquid has turned transparent.
Fry for 5 minutes with the celery, carrots, and zucchini.
Bring the stock and tomatoes to a boil together.
If necessary, season with salt and pepper to taste.
Cook until the vegetables are soft, about 10-15 minutes.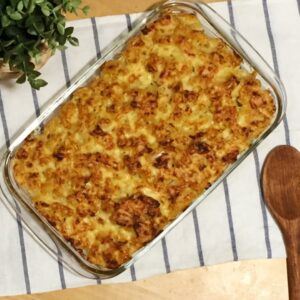 3. Vegan Mac And Cheese
Prep Time: 05 minutes
Cook Time: 10 minutes
Total Time: 15 minutes
Serves: 4
Ingredients
Roasted cashews: 200g
Inside Out Milkish Oat Milk: 200ml
Juiced lemon: 1/2
Salt and pepper to taste
Nutritional yeast: 2 tablespoons
Coconut aminos: 1 teaspoon
Cooked pasta: 500g (whatever variety you prefer)
Let's Cook:
Are you vegan or lactose intolerant? Don't even think of giving up pasta! This vegan mac and cheese is almost identical to the genuine thing in terms of creaminess.
In a high-powered blender, combine all ingredients (except the pasta).
Pour the sauce over the just-cooked pasta and toss to combine.
3 Kid-Friendly Vegan Recipes For DESSERT/DRINKS
1. Vegan Banana Milk Shake
Prep Time: 5 mins
Cook Time: 10 mins
Total Time: 15 mins
Servings: 4
Ingredients
Strawberries: 2 cups
Water: ½ cup
Agave or maple syrup: ¼ – ½ cup
Instructions
Combine the strawberries, 14 cups agave, and water in a small pot. Bring to a low boil, then reduce to low heat and cook for 5 to 10 minutes, or until the strawberries are mushy.
Pour the strawberry mixture through a fine-mesh strainer set over a bowl. Using a spatula, smash the strawberries as much as possible into the strainer. Leftover strawberry mush can be spread on toast, added to oatmeal, or blended into a smoothie. It has a sweet and mild flavour.
Now all that's left is for you to enjoy your lovely syrup! Simply add up to 14 cups more agave to taste if you prefer a sweeter syrup.
To make strawberry milk, pour a glass of non-dairy milk into a glass and top it with the syrup to taste. For 1 cup non-dairy milk, I use roughly 3 teaspoons.
Refrigerate leftovers in an airtight container for up to a week.
Nutrition
Calories: 25kcal
2. Mango Peach Smoothie
Prep Time-5 mins
Total Time- 5 mins
Servings: 2
Ingredients
Almond milk or regular-1 ½ cups
diced peaches-1 cup
1 cup chopped mango, fresh or frozen
½ teaspoon vanilla extract
1 cup ice
Instructions
Add all the ingredients to a blender in the order listed. Blend until smooth.
Any smoothie recipe that begins with liquids and then adds ingredients will blend evenly and smoothly.
Transfer the smoothie to a glass or to-go cup and sip away!
Nutrition
Serving Size: 1 smoothie
Cholesterol: 0mg
Fat: 2.5g
Calories: 115
Sugar: 18.1g
Saturated Fat: 0.1g
Fiber: 1.3g
Protein: 2.5g
Carbohydrates: 22.3g
Sodium: 140.4mg
3. Coconut Pie Smoothie
Prep Time: 3 minutes
Total Time: 3 minutes
Yield: 4 smoothies
Ingredients
3 bananas
Cashew butter: ¼ cup (65 g) (or any nut)
Vanilla extract: 1 teaspoon (5 ml)
Ice: ½ cup (120 ml)
Thai Kitchen Coconut Milk: (1 ½ cups/355 ml)
Coconut flakes: ½ cup (40 g)
Instructions
Blend bananas, cashew butter, coconut milk, coconut flakes, vanilla, and ice in a blender.
Blend thoroughly. Blend in the ice. If it's too thick, thin it out with a little more coconut milk or water.
Nutrition
Serving Size: 1 cup
Calories-337
Sugar-11.5g
Fiber- 3.6g
Protein- 5.4g
Saturated Fat-16.8g
Carbohydrates- 28.3g
Sodium-13.2mg
Fat-25.2g
A youngster can obtain all they need from a vegan diet with the correct preparation and information. The most serious issue with vegan diets in young children is nutritional deficiency. As a result, parents must be well-informed; otherwise, some nutrients, such as vitamin D, calcium, iron, omega-3 fatty acids, and perhaps vitamin B12, may be deficient.
So, what are the most significant considerations for parents when feeding their children a plant-based diet?
I trust you enjoyed this article on the 12 Best Easy Kid-Friendly Vegan Recipes. Please stay tuned for more blog posts to come shortly.
JeannetteZ
Your Opinion Is Important To Me
Ideas? Thoughts? Questions? I would love to hear from you. Would you please leave me your questions, experience, and remarks about this article on the 12 Best Easy Kid-Friendly Vegan Recipes, in the comments section below? You can also reach me by email at Jeannette@LivingTheVeganLifestyle.org.
Here are the links to some of my favourite articles:
Ways To Learn Vegan Parenting With Advantages
Best Vegan Restaurants In Naples, Italy
32 Best Vegan Restaurants In Pisa, Italy
38 Best Vegan Restaurants In Milan, Italy
40 Best Vegan Restaurants In Rome, Italy
26 Best Vegan Restaurants In Madrid, Spain