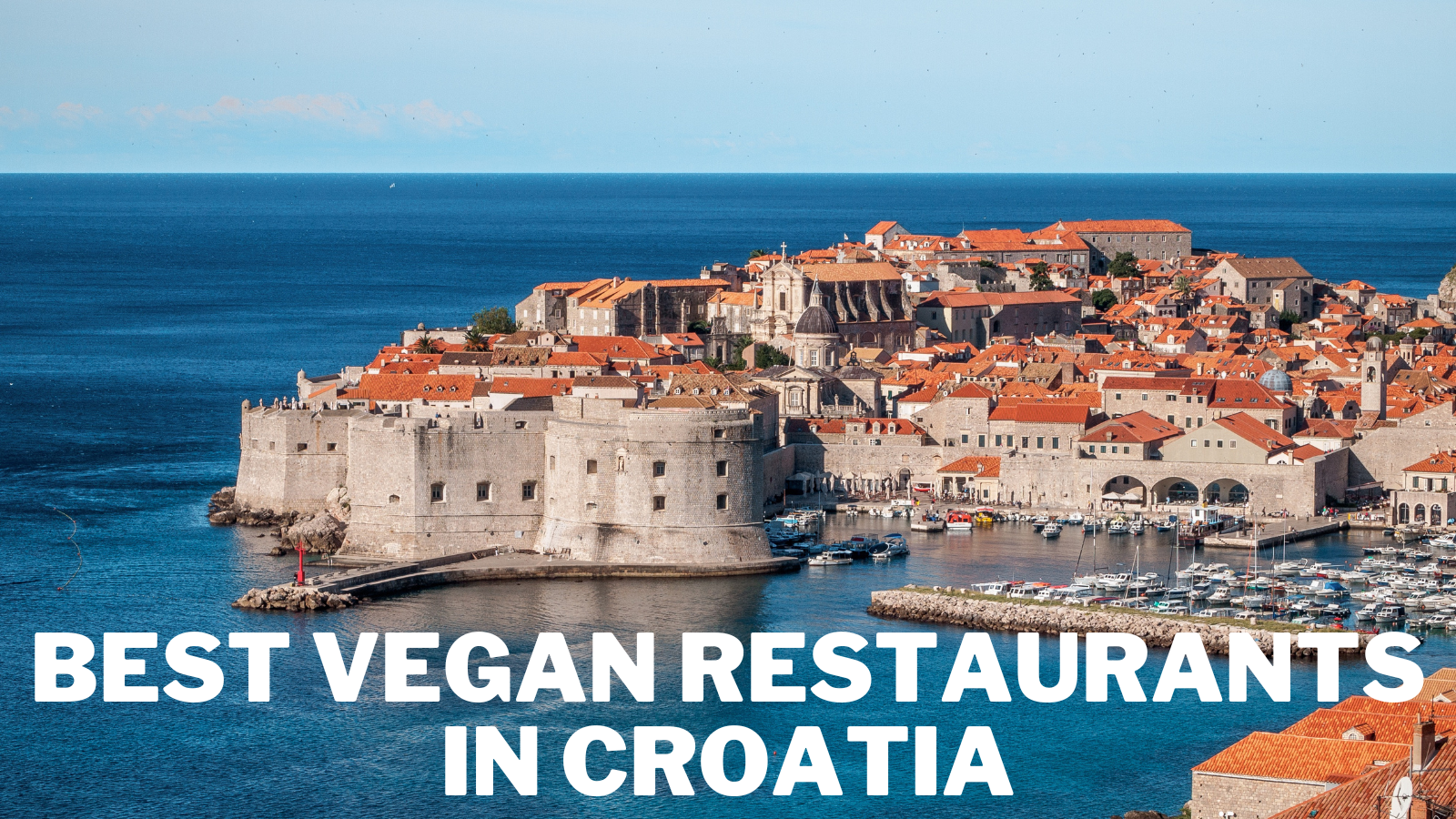 Best Vegan Restaurants In Croatia
At first glance, the phrase "vegan Croatia" may appear to be an oxymoron. If you've ever been to the Balkans, you've most likely seen animal-based delights like cevapcici, a skinless sausage; burek, a cheese-filled flaky pastry; and kajmak, a thick spreadable sour cream.
But what if you're a vegan who doesn't consume any meat or dairy? Is it possible to vacation in Croatia as a vegan? What about vegan meals in the Balkans as a whole?
Fortunately, as I learned on my most recent trip to Croatia, the vegan cuisine scene in the country is rapidly expanding.
One of my favourite European regions is the Balkans. They appeal to a specific sort of traveller because of their rich history, culture, and interesting scenery.
They appeal to individuals seeking more than just sun-drenched beaches, attractive tourist resorts, and convenient transportation.
As a die-hard adventurer who has been vegan for just over a year, I knew my third trip to south-eastern Europe would bring new obstacles. Specifically, food. I realized that doing my studies would be crucial after reading Wendy Werneth's book "Veggie Planet."
I 'pinned' possible eateries on my virtual map using Happy Cow (an online list of veggie-friendly restaurants that is also accessible as a mobile app). This allowed my non-vegan family and me to dine out at local eateries where we could all find something we enjoyed.
Nishta Dubrovnik – Dubrovnik Vegetarian Restaurant
We were even inspired to make some dishes at home because of the colours, flavours, and textures. 'Cauliflower Crunch,' cauliflower coated with almond and amaranth with curried sauce; 'Green-Pea Coconut-Mint Soup,' exactly what it says on the label; and a rainbow 'Buddha Bowl,' with quinoa, chickpeas, buckwheat, and seasonal veggies.
My parents had never gone to a vegan restaurant, so it was a fantastic first time. We would have returned to Dubrovnik if we had spent another night! Nishta also has a restaurant in Zagreb, which we want to visit when we visit Croatian city.
While Nishta is unquestionably the best vegan restaurant in Dubrovnik, several other excellent options exist. Nishta is no longer the only vegan restaurant in Dubrovnik! Urban & Veggie, launched in 2019, has received much positive feedback.
In The Balkans, Vegan Drinks Are Popular
Traditional coffee consumed in the Balkans is often a black Turkish-style coffee served with rose-flavoured lokum, which is vegan-friendly (aka Turkish Delight). Fresh fruit juices are also quite popular and can be found in almost every café.
A long iced soya latte from a little café in Montenegro's old city of Kotor was a true delight. The café, owned by a Korean lady from Seoul, provided a welcome respite following a scorching day of touring.
Sipping a refreshing drink and watching the world go by is one of my favorite things in Kotor Montenegró.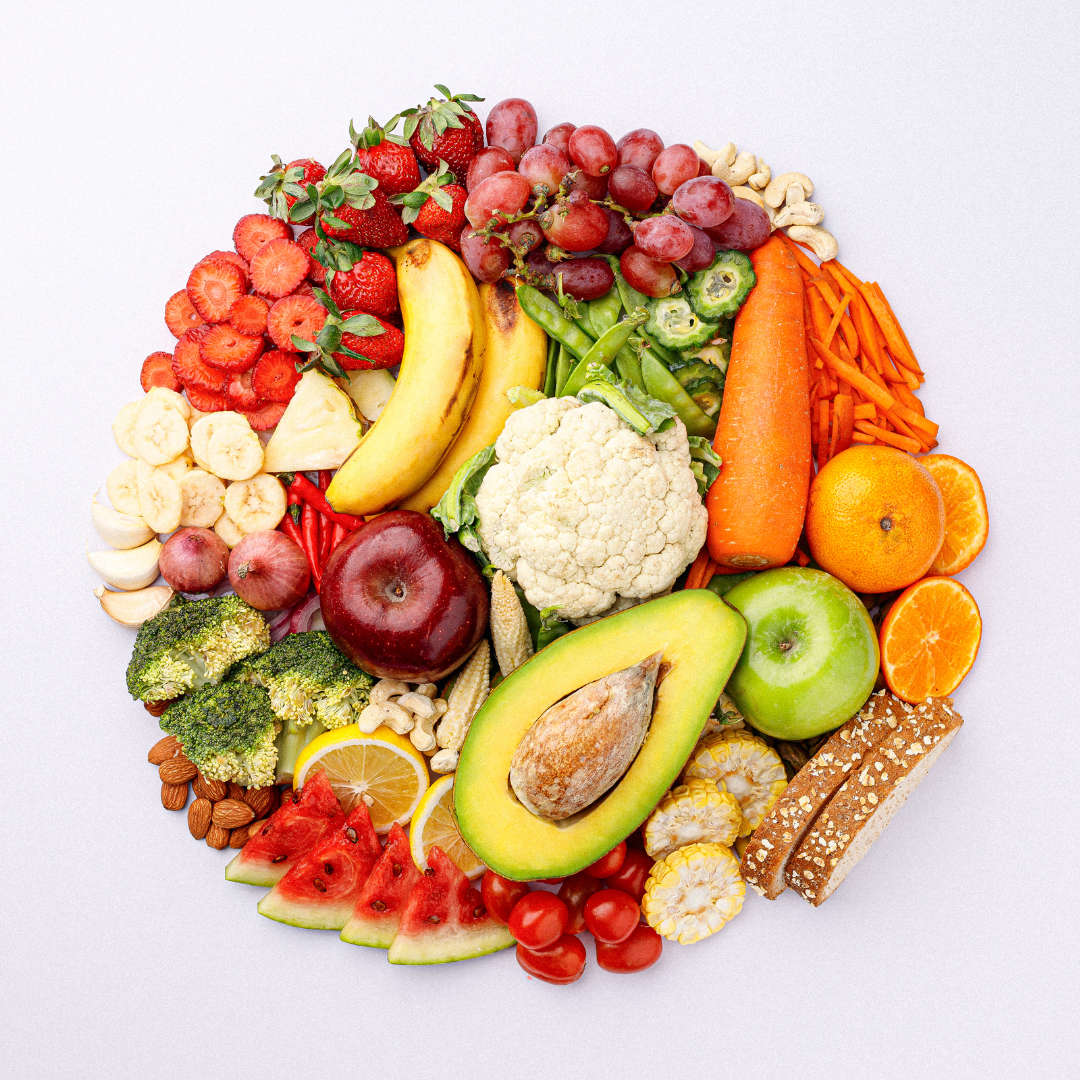 Markets For The Environment
Finally, the typical 'green markets' or roadside food vendors that can be found all across the countryside should not be overlooked. These provide a huge selection of fresh fruits and veggies at extremely low costs (especially if you are willing to negotiate the price a little bit).
Conclusion? Vegan-friendly Balkans is unquestionably a reality. Along with the history and environment, there are gastronomic jewels to be uncovered for those who like to go on a bit of a 'treasure hunt.' To assist you along the journey, learn a few local terms. In Croatia, they say, 'Dobar tek!' ('Bon appétit!').
Vegan Sailing In Croatia, All-Inclusive
Vegan Sailing, an exciting new alternative for vegan tourists to Croatia, gives you a relaxed holiday and lets someone else organize it!
While enjoying excellent vegan meals cooked by skilled cooks, you will have a unique, intimate, and up-close relationship with the lovely Adriatic sea, islands, and bays at "Vegan Sailing."
"Private Vegan Sailing" or "Book a Cabin" are the two alternatives available.
"Private Vegan Sailing" is a one-of-a-kind experience. In Croatia, you may select from any sailing boat or catamaran.
Experienced skippers will share their experience and insights with you to assist you in making the best decision possible based on your preferences and needs. And, after you've decided on a boat and a destination, you can concentrate exclusively on having fun because the crew will look after your comfort and safety.
In terms of the menu, it's customizable based on your dietary restrictions, taste preferences, and regular eating habits. You and the cook will discuss your preferences, and they will develop a meal for each day of the voyage. All meals are included: breakfast, lunch, and supper.
If you don't have six to eight individuals to go sailing with, "Book a Cabin" vegan sailing allows you to join other like-minded people worldwide.
You may pick between a single or double accommodation on a sailing yacht or a catamaran with 6 to 10 vegetarians on board. Select from a variety of dates and places around the Croatian coast. You'll have three excellent vegan meals daily and discover some of the Adriatic's hidden gems.
Croatian cuisine has long favoured meat-eaters, with deep, earthy stews and fish dishes bursting with fresh flavours. Zagreb is now leading the way on a new path with a slew of cutting-edge eateries that successfully cater to vegans and vegetarians.
"Vegetarian and vegan alternatives are becoming increasingly popular in Croatia, particularly in Zagreb and along the shore," says Toni Krasnic, owner of Istria Gourmet Food Tours.
"Whether you're a vegetarian or not, you must sample Croatia's vegetarian cuisine throughout your stay." This useful list of Zagreb's top vegan and vegetarian eateries will help you avoid eating meat.
Bio Bistro Zrno
This chic Medulieva Street cafe is Croatia's first certified organic vegan restaurant, with all of its products sourced from the business's own organic farm (Croatia's oldest eco-farm).
The inside is light and airy, and the green outdoor terrace offers a relaxing atmosphere for dining al fresco. The menu is packed with plant-based options, from pasta, rice, and quinoa plates to Asian-inspired noodle meals and basic salads with fresh sourdough bread.
Gluten-free foods and a unique assortment of gluten-free beers and organic wines are widely accessible. "They really know how to cook with vegan protein: tofu, tempeh, seitan, all prepared in delicious ways," says Andrea Pisac, anthropologist, author of Croatian Desserts cookbook, and creator of Croatia Honestly blog.
"Their take on the Croatian classic dessert maarica (chocolate layer cake) is as scrumptious as a vegan cake can get," says Andrea Pisac, anthropologist, and author of Croatian Desserts cookbook.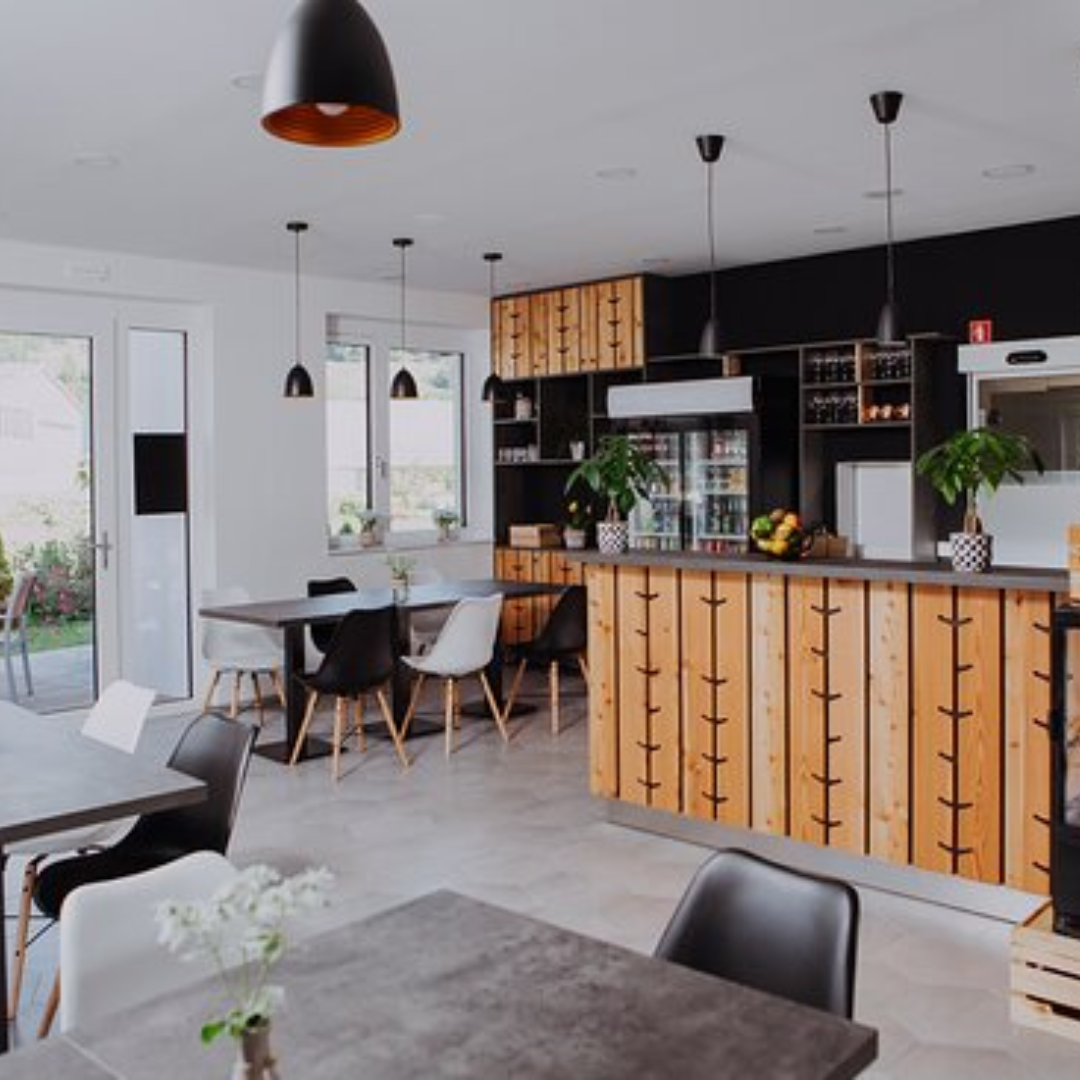 Gajbica
Gajbica, located in the city center on colourful, cobblestoned Vlaka Street, specializes in healthy fast food that is both affordable and delicious. Although not fully vegetarian, the menu is primarily meat-free and offers an excellent selection of inventive salads and top-notch veggie sandwiches. Its tasty vegan dessert variety is not to be missed. If you have time for a quick trip, you may load up on fruit, veggies, and health foods in its small grocery store or get a revitalizing smoothie.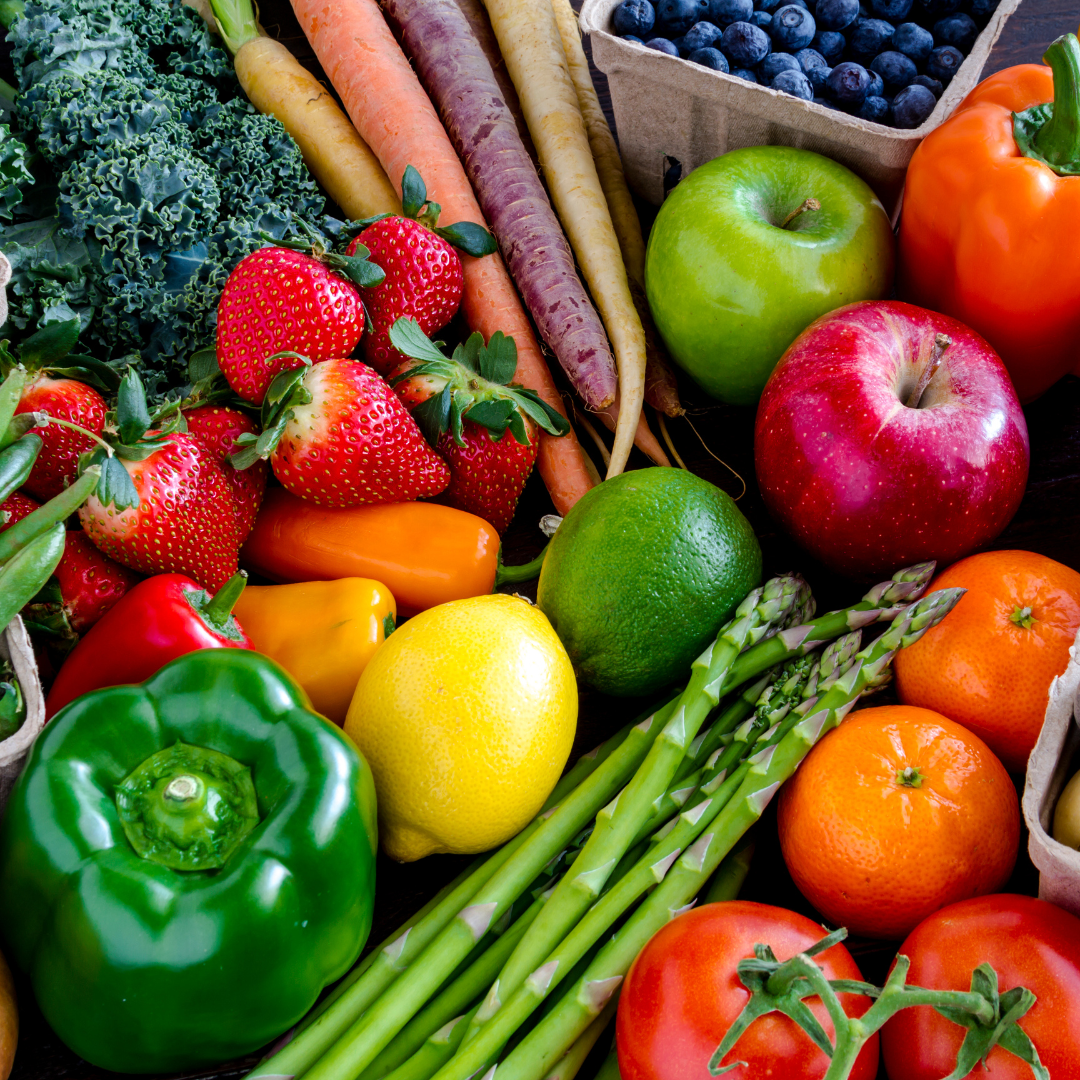 Green Point
This neon-coloured café in the heart of town is the place to go for veggie burgers. Tofu, seitan, hemp burgers (the hemp cheeseburger with vegan mayo is a hot seller), fries, hummus, grilled vegetables, and fried oyster mushrooms are all on the menu. Green Point also provides wonderful tortilla wraps, Thai curries, and vegetarian skewers if you want something a little lighter.
Namaste
Namaste's menus are a delight, with an array of South Indian foods that are naturally vegetarian. "Our objective when I arrived in Zagreb was to educate the public about the distinct flavours, spices, and methods of true Indian food," explains head chef Sourabh Khandekar.
"I realized that people had various dietary choices, such as veganism or gluten-free eating. Many of their foods, such as dosa (crispy rice pancakes), idli (savoury rice cakes), and appam (pancakes prepared with fermented rice batter and coconut milk), are naturally suited to vegan or gluten-free diets." Carnivores go here to be converted by star dishes like chickpea masala and apricot kofta curry.
Vegehop
Vegehop (three tram stops from the main plaza) is an ecologically concerned foodie's dream, specializing in raw foods, vegan and vegetarian cuisine, as well as gluten-free selections and biodegradable packaging. Vegehop creates excellent moussakas, lasagnas, tortillas, and colourful salads using sustainable whole grains as the base of most recipes.
Grab a zingy fruit or veggie smoothie, or indulge in sweets made with natural sweeteners like agave and dried fruits to satiate your sweet craving. A visit here leaves you feeling nourished from the inside out, thanks to its airy, fresh, and peaceful environment.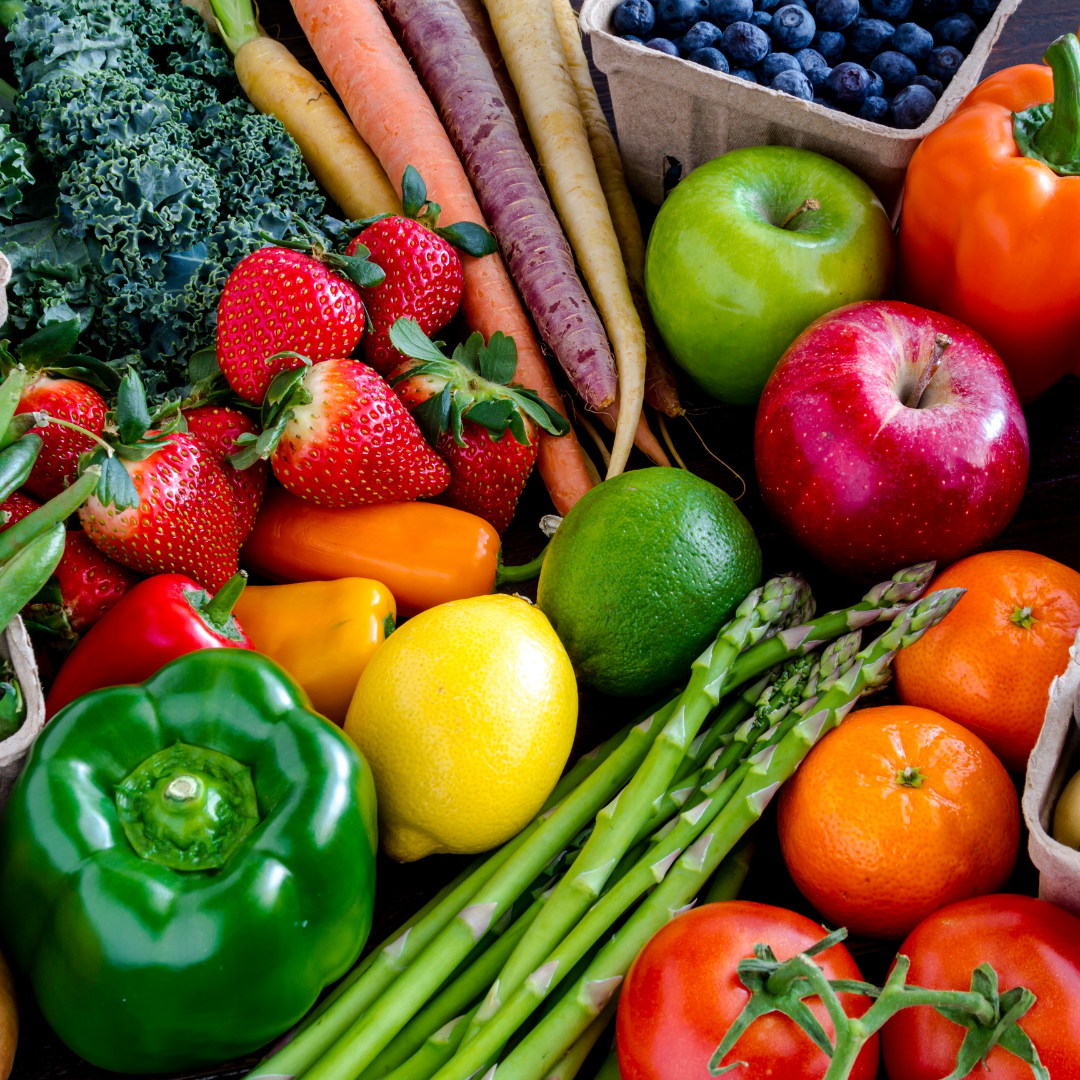 Koykan World Foods Is A Company That Specializes In International Cuisine
"Koykan is a fantastic spot to savour foreign cuisine while also getting a taste of the local culture," says Ana-Marija Kolak of Koykan World Foods. "We're recognized for our reasonable rates, welcoming atmosphere, prompt service, and wonderful handmade meals."
Koykan has become such an important part of Zagreb's culinary landscape that the restaurant, which opened on Gajeva Street in 2012, has expanded to include two more locations, one in the Arena Centre and one in the other on Tkalieva Street.
Squishy Japanese mochi balls, bubble teas, and a vast choice of vegetarian and vegan sandwiches, salads, and wok-fried foods are all available at this lively, modern hotspot that wouldn't seem out of place on Tokyo's streets.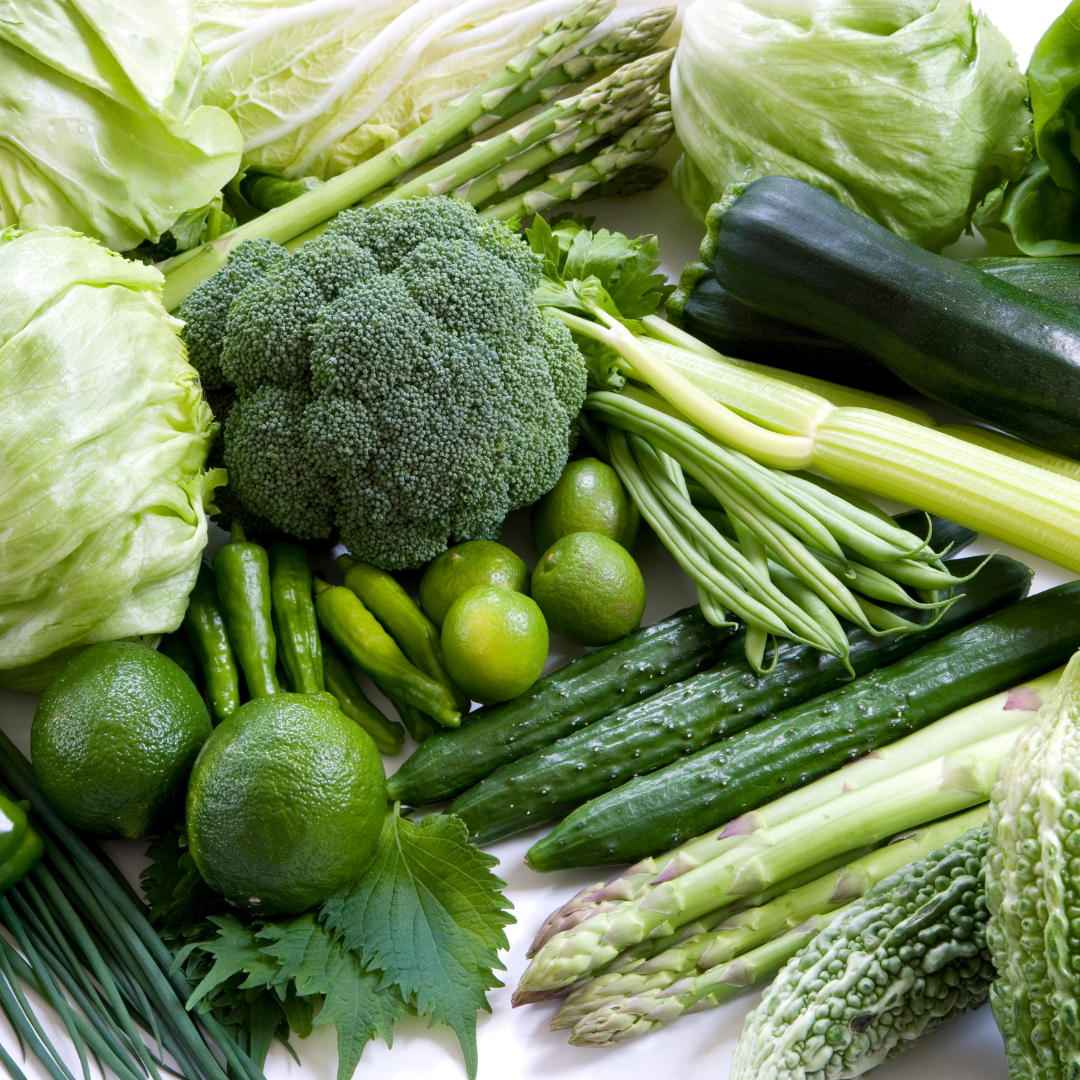 Simple Green By Jelena
Simple Green is a raw vegan restaurant on Jablanska Street in the Rude neighbourhood. Traditional Croatian recipes may be found here that have been veganized using seasonal ingredients gathered from local farmers and suppliers.
If you like the meal (and you will), you can take some of the enchantment homes with you by taking one of their vegan cooking seminars or picking up a snack from their new vegan, gluten-free bakery.
With sleek, minimalist furniture in earthy green tones, the interior is laid-back but stylish. Furthermore, the restaurant is dog-friendly, so bring your canine companion along.
La Štruk
La Struk is a lively yet serene haven in the city's center, with its tranquil Provençal-esque courtyard and trendy yet rustic décor. This restaurant specializes on trukli, a classic northern Croatian delicacy made out of layers of doughy pastry filled with cheese.
Although traditionally a savoury meal, sweet jam-filled variations are also available, and both can be boiled or baked. Owners Igor, Sven Mladinovi, and Alen Markulin said, "It's a keepsake you can eat." "Trukli is Croatia's equivalent to comfort cuisine, and everything on the menu is vegetarian," Sarah-Jane Begonja, who blogs at Chasing the Donkey, adds. You'll never go hungry because the quantities are huge and affordable."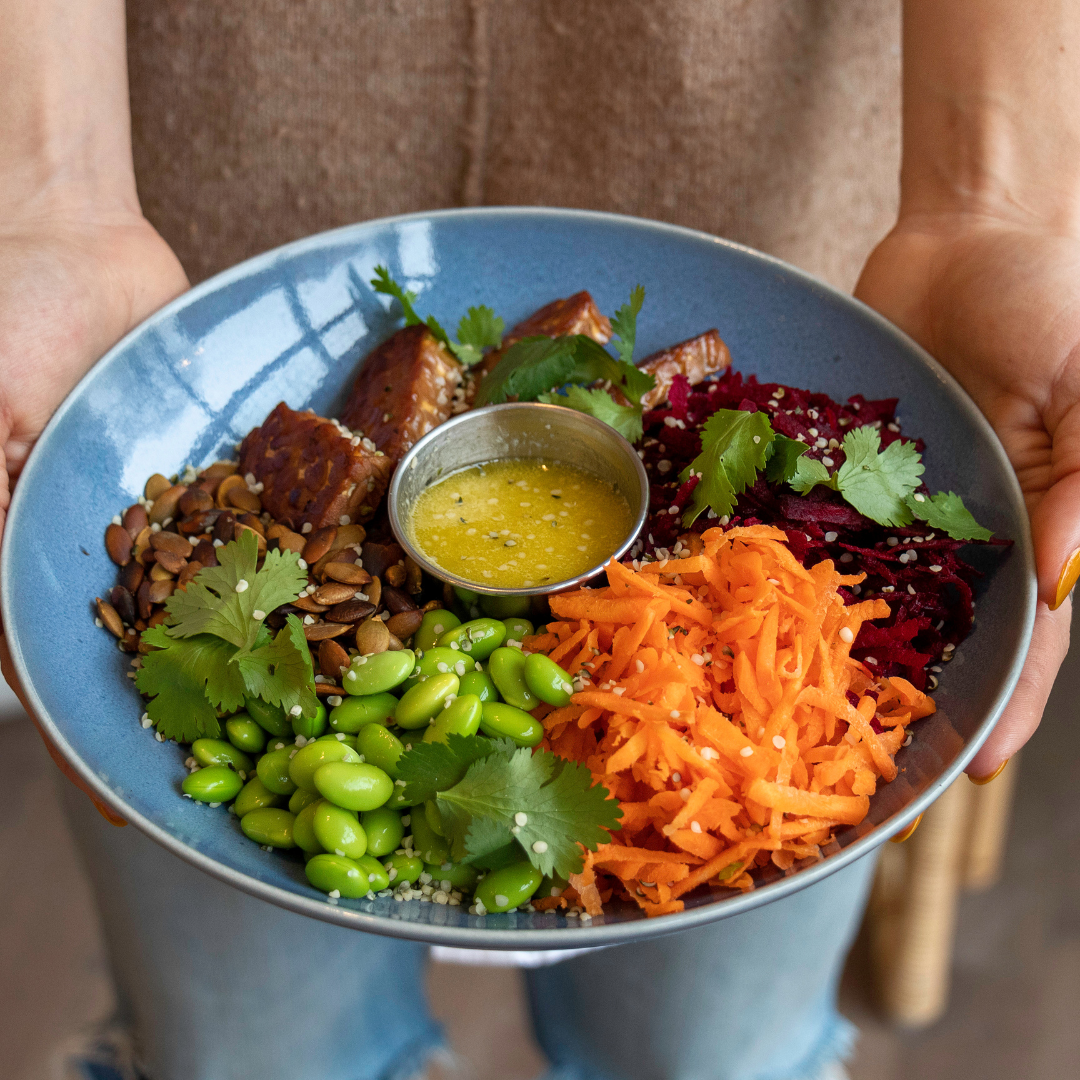 Zinfandels
If you're looking for a Michelin-starred fine-dining experience, come to the sumptuous Esplanade Hotel's beautiful, Art Deco-designed Zinfandels.
Under the experienced direction of award-winning celebrity chef Ana Grgi, this luxurious restaurant oozes old-world grandeur. It caters to a broad range of dietary restrictions, including risotto with celery leaf juice, truffle cream, hazelnut, and butter-roasted cauliflower.
Are you unsure of what to order? Customers may peruse Zinfandels' well-selected visual menus using widely available iPads.
Croatia's Best Vegetarian And Vegan Restaurants
Although Croatia is known for its traditional fish and meat cuisine, it has adapted to the needs and minds of people from all walks of life who value what they eat. In the last 10 years, vegetarian restaurants serving vegan and gluten-free food have sprung up nationwide, offering a high-quality menu regularly frequented by non-vegans who can't get enough of the flavour.
We'll list some of Croatia's greatest vegetarian and vegan eateries.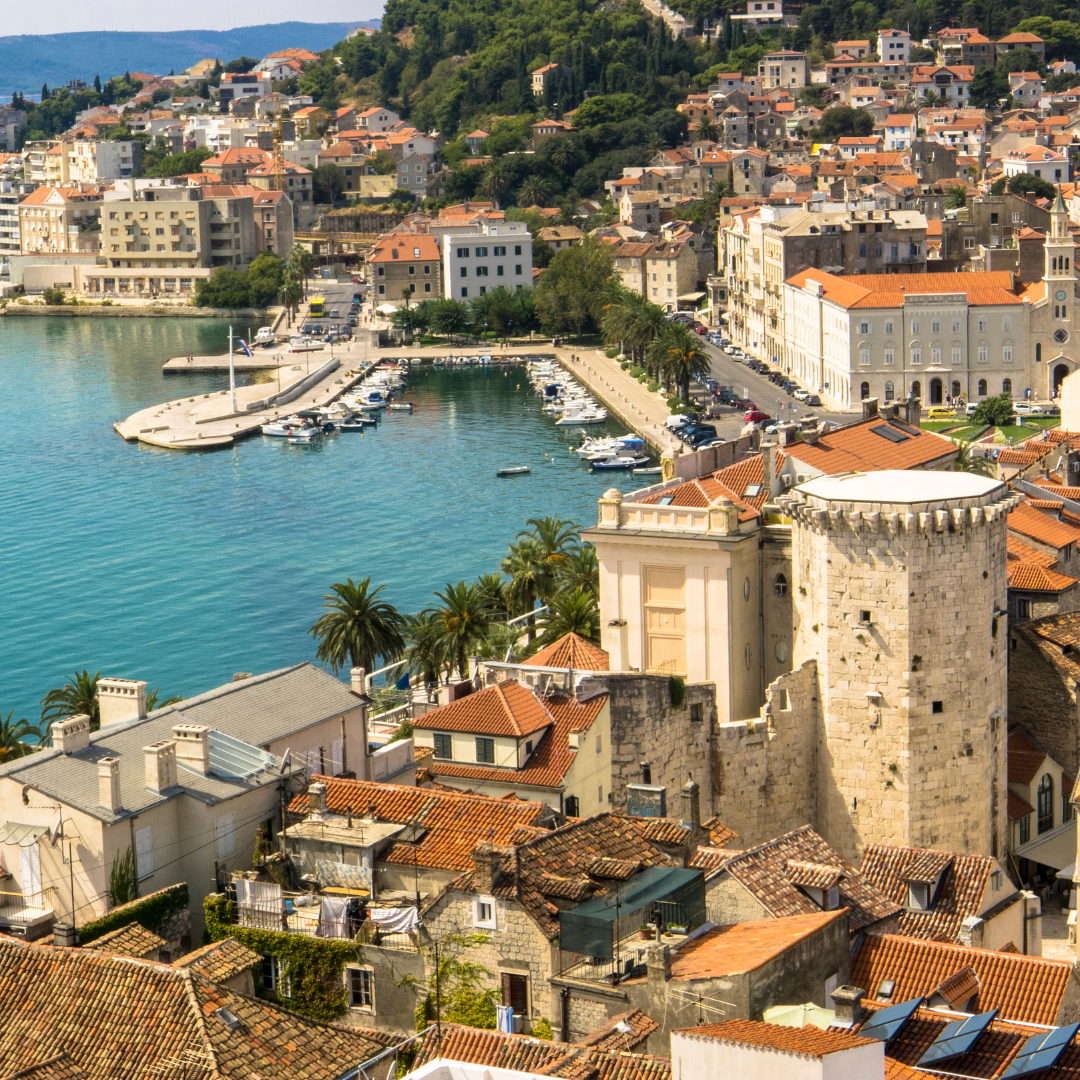 Best Vegetarian And Vegan Restaurants In Split
Pandora Green Box
Delicious acai bowls for breakfast, cold-pressed juices, handcrafted ice teas, smoothies, and gluten-free craft beer can be found in the old town with a plant-decorated ambience and trendy design offering a pleasant ambiance. Pandora Green Box is recognized for its fantastic cocktails, in addition to its fantastic meals.
Upcafé
A vast variety and large quantities of well-balanced protein meals, just excellent falafels, hemp burgers, and delectable creamy desserts are available at this little restaurant/coffee shop with organic handmade, local cuisine, fresh, seasonal, and cooked by the owner.
You may either dine in or get takeout. It's only a ten-minute walk from the old town and well worth seeing since everyone wants to come back for more.
Marta's Veggie Fusion
The menu's fresh components include burrito bowls, quinoa salad, pumpkin soup, beetroot burgers, and delicious chia pudding. Despite its location outside of the old town, it has become a popular tourist and local destination.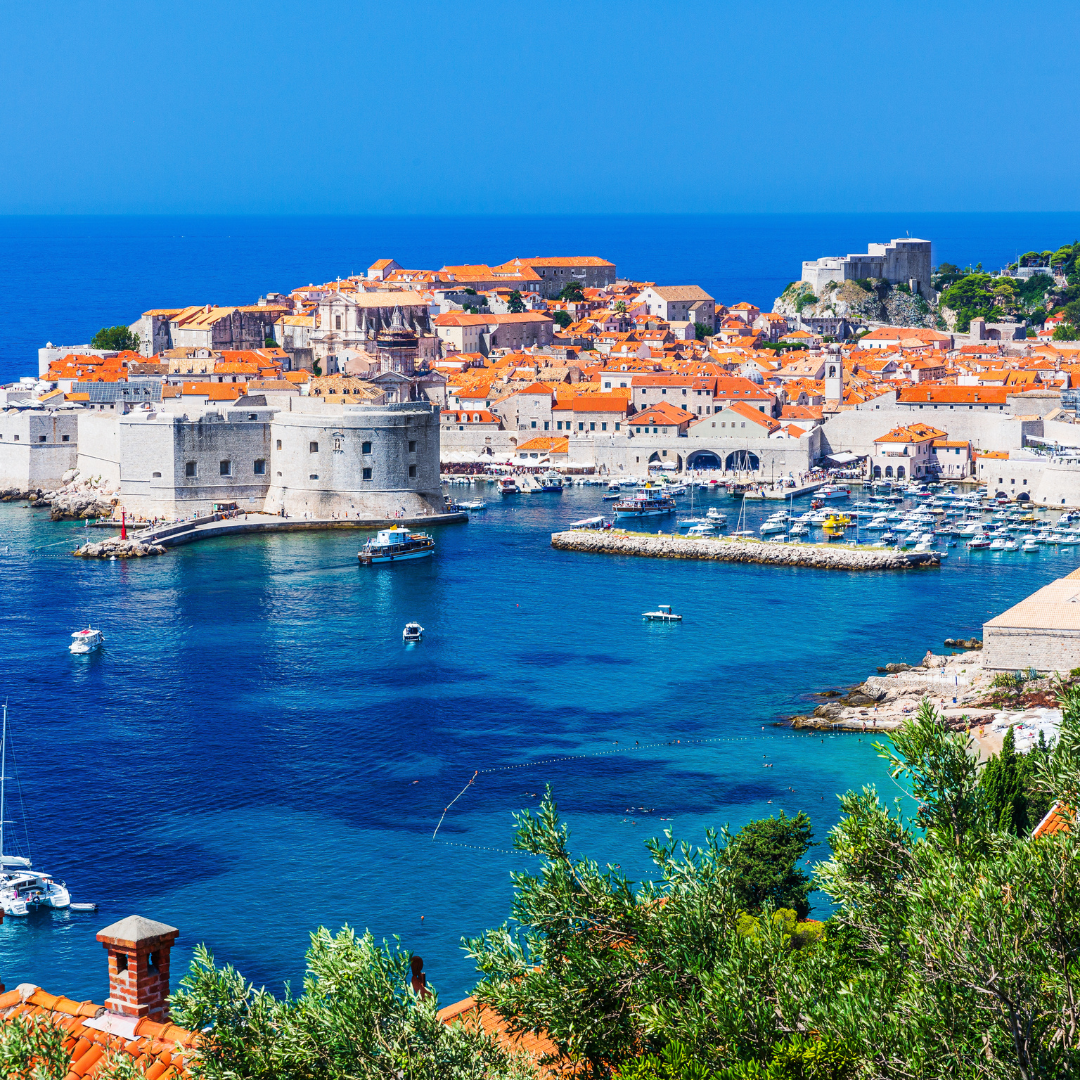 Zadar's Best Vegetarian And Vegan Eateries
Art of Raw
Art of Raw, a vegan and raw cuisine restaurant specializing in innovative menu items, is located at the well-known and famous Garden Zadar. Breakfast, savoury desserts, and beverages make up the main menu, which includes a range of raw vegan dishes. Spaghetti courgette, spring rolls, empanadas, chia porridge, kale chips, carrot vanilla cake, and pizza are among the dishes available.
Sibenik's Best Vegetarian And Vegan Eateries
Bistro SHE
Salads, sandwiches, and smoothies are produced using locally sourced fruits and vegetables, and they bake their own fresh bread. SHE has a rooftop where they serve gazpacho, soups, black bean burgers, and cakes. The restaurant is open for business from late May through the end of October.
Dubrovnik's Best Vegetarian And Vegan Eateries
Urban & Veggie
This restaurant, which is owned by a professional triathlete who follows a plant-based diet for bodily recovery, provides an endless array of healthful options. They use seasonal, locally sourced, GMO-free organic products and adhere to an environmentally friendly and sustainable cooking method.
Starters, homemade egg-free mayo, gluten-free sandwiches with the right ratio of vegetables and plant-based proteins, seasonally tailored soup of the day, daily combo-dish offer for main courses with a perfect match of Croatian world-awarded wines, and, of course, wonderful desserts are all available.
Urban Veggie is located in the old port of Gru in Dubrovnik, and its garden patio is a great place to relax and have a nutritious lunch.
Nishta
Only vegetarian, vegan, and gluten-free foods are served at the restaurant. Nishta is owned by a Swiss-Croatian couple and serves internationally-inspired food with locally obtained ingredients.
Menu items include zucchini lasagna, pea-mint-coconut soup, falafels prepared with chickpeas, hardly, beans, and a smoked seitan burger. Each weekday has a varied menu with endless salad bar selections.
Zagreb's Best Vegetarian And Vegan Eateries
Zrno Bio Bistro
Seasonal, fresh, local, and organic fruits and vegetables from their eco-farm "Zrno," located near Zagreb in a tiny town, are served at Croatia's first 100% organic vegan restaurant. Quinoa salad, penne spaghetti, falafel, potato fries, miso and sesame soup, and vegetable versions of classic meals are all on the menu.
Vegehop
This club restaurant, located 10 minutes' walk from Ban Jelacic Square, has daily menus that include soups, spaghetti, seitan, tofu, tempeh, curries, house-made bread, and a variety of salads, raw and gluten-free entrees, as well as desserts and cakes.
Rijeka's Best Vegan And Vegetarian Restaurants
Makrovega
This city-centre location is dedicated to animal welfare and advocates a healthy diet, including macrobiotics, vegetarianism, and veganism. A daily menu with a range of meals such as soups, lasagna, pizza, spaghetti, veggies, cereal, beans, cakes, and crepes is frequently available.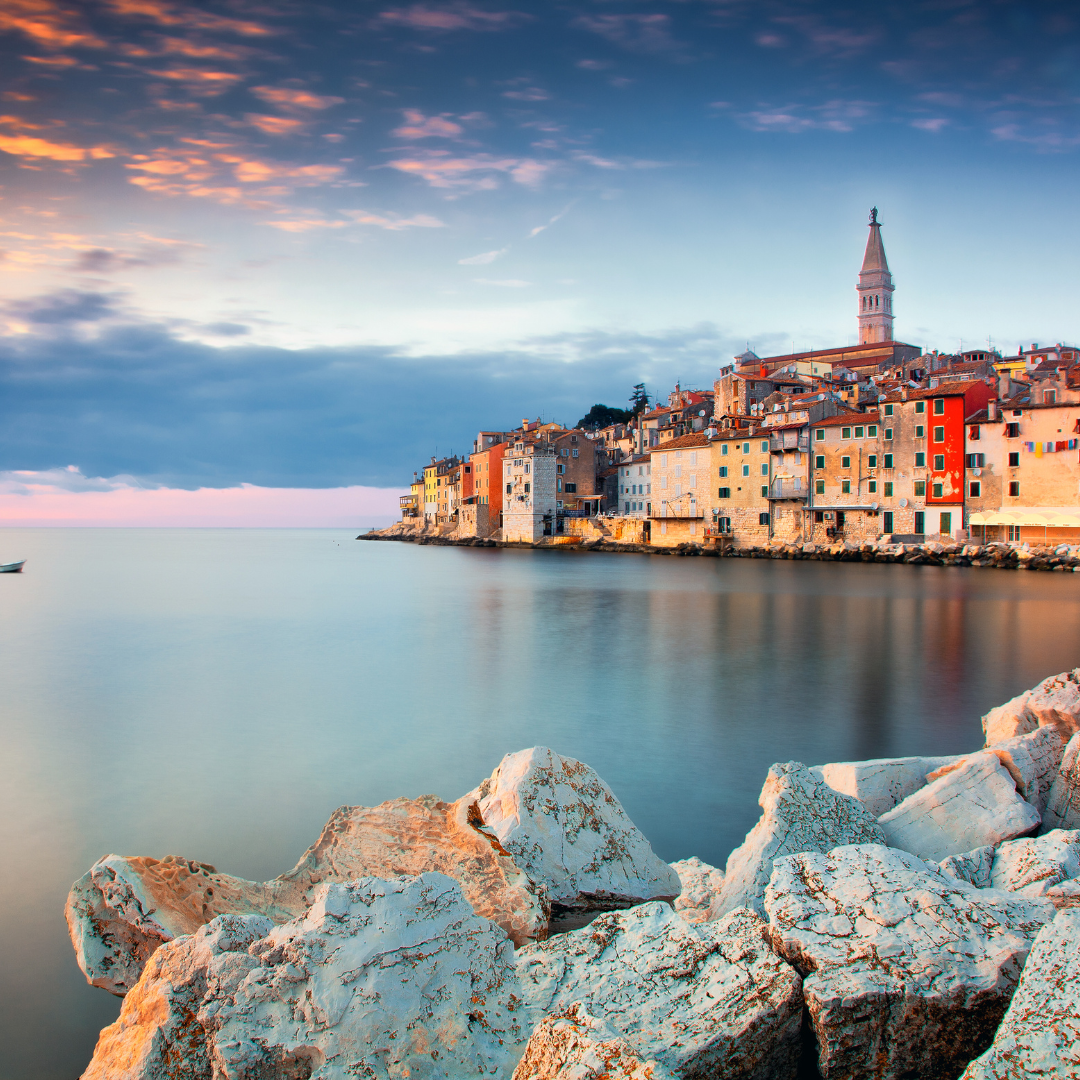 Conclusion
All of the establishments featured are recognized for their high-quality ingredients and chefs that transform them into innovative, delectable dishes that appeal to a wide range of palates. With so many positive ratings, we hope this list will assist you in finding the finest since some of our customers have opted to return to Croatian towns to dine at the restaurants listed above!
I trust you enjoyed this article about the Best Vegan Restaurants In Croatia. Please stay tuned for more blog posts to come shortly. Take care!
JeannetteZ
Your Opinion Is Important To Me
Ideas? Thoughts? Questions? I would love to hear from you. Would you please leave me your questions, experience, and remarks about this article on the Best Vegan Restaurants In Croatia, in the comments section below? You can also reach me by email at Jeannette@LivingTheVeganLifestyle.org.
Disclosure
This post may contain affiliate links. As an Amazon Associate and other affiliate programs, I earn from qualifying purchases. Read my full disclosure.
Here are links to some of my favourite articles:
Best Vegan Restaurants In Albania
UK Vegan Travel Guide With Popular Vegan Restaurants
USA Vegan Travel Guide With Popular Vegan Restaurants
Best Vegan Restaurants In Sarajevo, Bosnia