Best Vegan Restaurants In Estonia
The vegan restaurant scene in Tallinn is exploding these days, and I'm delighted I had the opportunity to check it out. Here, I offer my favourite vegan food (and other) hot spots, so you can also get the most out of this fantastic city.
Five Best Vegan Restaurants Overall
1. Vegan Oasis
The restaurant serving only vegan food is situated in Rotermann Quarter. Offers its visitors top-notch vegan experiences made with only the best ingredients.
Possesses a tranquil, contemplative atmosphere and stress-relieving plants, colours, and tones. Additionally, the restaurant owner owns a store where you can get vegan goodies from Estonia and other countries and gluten-free and plant-based goods manufactured by the Oasis family. Accepts animals.
Their food categories: Vegan, International, Organic, Raw, Western, Beer/Wine, Delivery, Take-out, Bakery, Catering, Gluten-free, Breakfast
2. Krempel
The restaurant is situated in Rüütli 12, Tartu, Estonia. The Café sells milkshakes, sandwiches with vegan labels, French toast, waffles, pancakes, oatmeal, and more. Occasionally serves vegan soup. The staff is informed on veganism.
3. Biomarket Deli
The vegan restaurant is situated at Kopli 1, Tallinn, Estonia.
A range of salads, hummus, sandwiches, desserts, smoothies, and fresh juices are available at an organic deli. For takeout, the food is prepared and packaged. Est. 2018.
Their food Categories: Vegan-friendly, Organic, Fast food, Juice bar, Take-out, European, Estonian
4. Eesti Pubi Ruuni
The vegan restaurant is situated in Kastani 42, Tartu, Estonia. 
They offer vegan options while serving beef in the center of Tartu, a pizza and pancake restaurant. Vegans can find pizza with plant-based cheese, coconut milk-based hot pots, salty vegan pancakes, and other dishes on the menu's final page.
Available are cakes without gluten, eggs, or dairy. One may request chai or coffee with coconut milk. Provides vegan ice cream in the summer. Additionally offers organic snacks and Violife cheese. Before, it was known as Ruunipizza.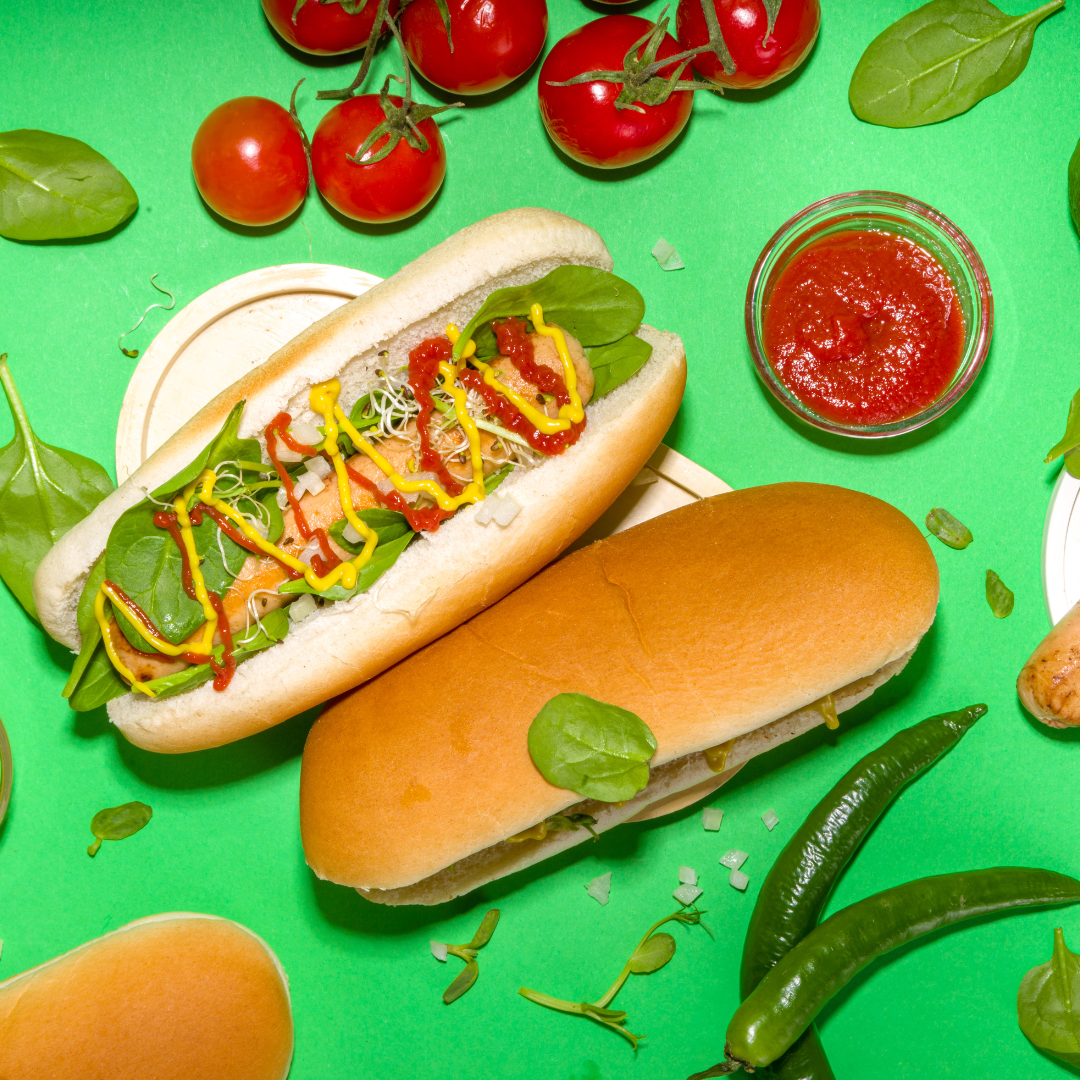 5. Kolm Tilli
The Widget Factory is a restaurant located in Aparaaditehas' cultural district. Serves two varieties of vegan pizza and vegan fares like carrot dogs, salads, bao buns, ramen, pad Thai, and kimchi fries.
There is always a vegan alternative among the daily menus from Monday through Friday. You can get hot beverages made with various plant milk. Further provides savoury and sweet vegan brunch options.
Where Should I Have Breakfast?
NOP
Located in the Kadriorg neighbourhood, this lovely organic cuisine restaurant is housed in an old wooden home. They feature a large terrace, a small organic food shop, and various delicious vegan breakfast alternatives.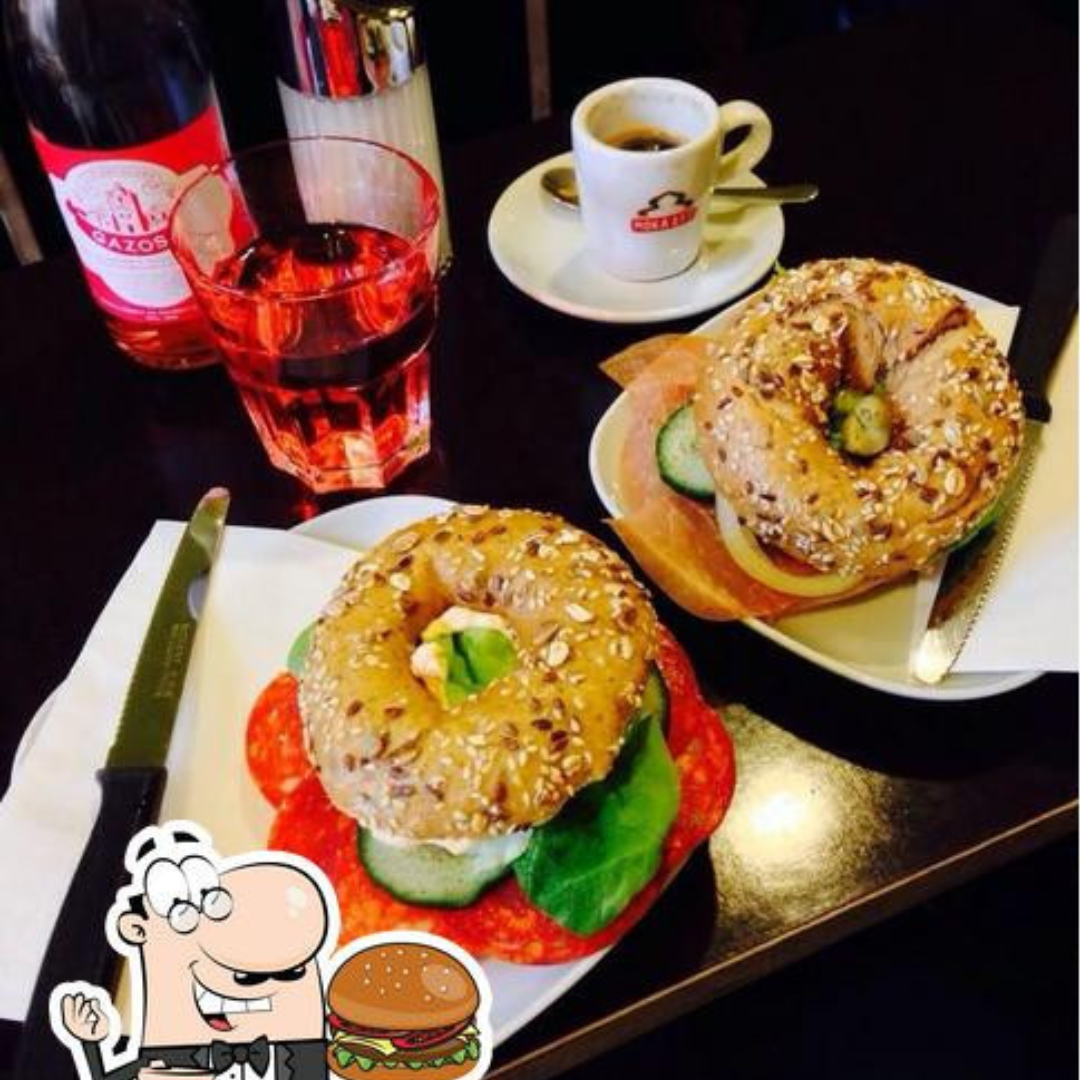 Kringel
Kringel is a new café that serves only plant-based foods. It's a little off the beaten route, but it's well worth the journey.
Cinnamon buns (perhaps the finest in town), paninis stuffed with smoked carrot, vegan sausage and cheese, and other pastries will keep you satisfied until lunchtime. They also make lunch regularly.
Lisanna Kohvik
This adorable small vegan café in the Old Town has been a tremendous hit, and they've now established a second location in Freedom Square. From 8:30 a.m., there's amazing coffee, a laid-back vibe, smoothie bowls, sandwiches, and sweet nibbles.
VegB1
This teeny-tiny stall in one of the Baltic Station Market's huts serves morning porridge, raw pastries, and excellent coffee.
So Brooklyn
So Brooklyn is a vegan bagel and pancake shop at the Baltic Station Market.
What About Lunch?
Tallinn
Tallinn has a plethora of eateries that offer inexpensive lunch specials, although most of them are still extremely traditional and meaty.
You may have a vegan daily meal at Kringel and VegB12. Check for Indian eateries like Guru and Chakra, frequently serve plant-based lunch servings.
Take a peek at the Baltic Station Market's Bio market for a fast lunch on the fly — they have great-packed vegan salads. The Purée Health Bar in Rotermann Quarter, near the harbour, has various daily lunch options, most of which are vegan. Vegan smoked carrot bowls are available at Poké Bowl's chain locations.
Also, Take A Look At The Following Locations
One of my favorite sites in town is Rohe Kohvik. This restaurant near the Baltic Station Market provides wonderful, healthy plant-based bowls, salads, pasta, and incredibly exquisite Cakery by S. cakes for dessert.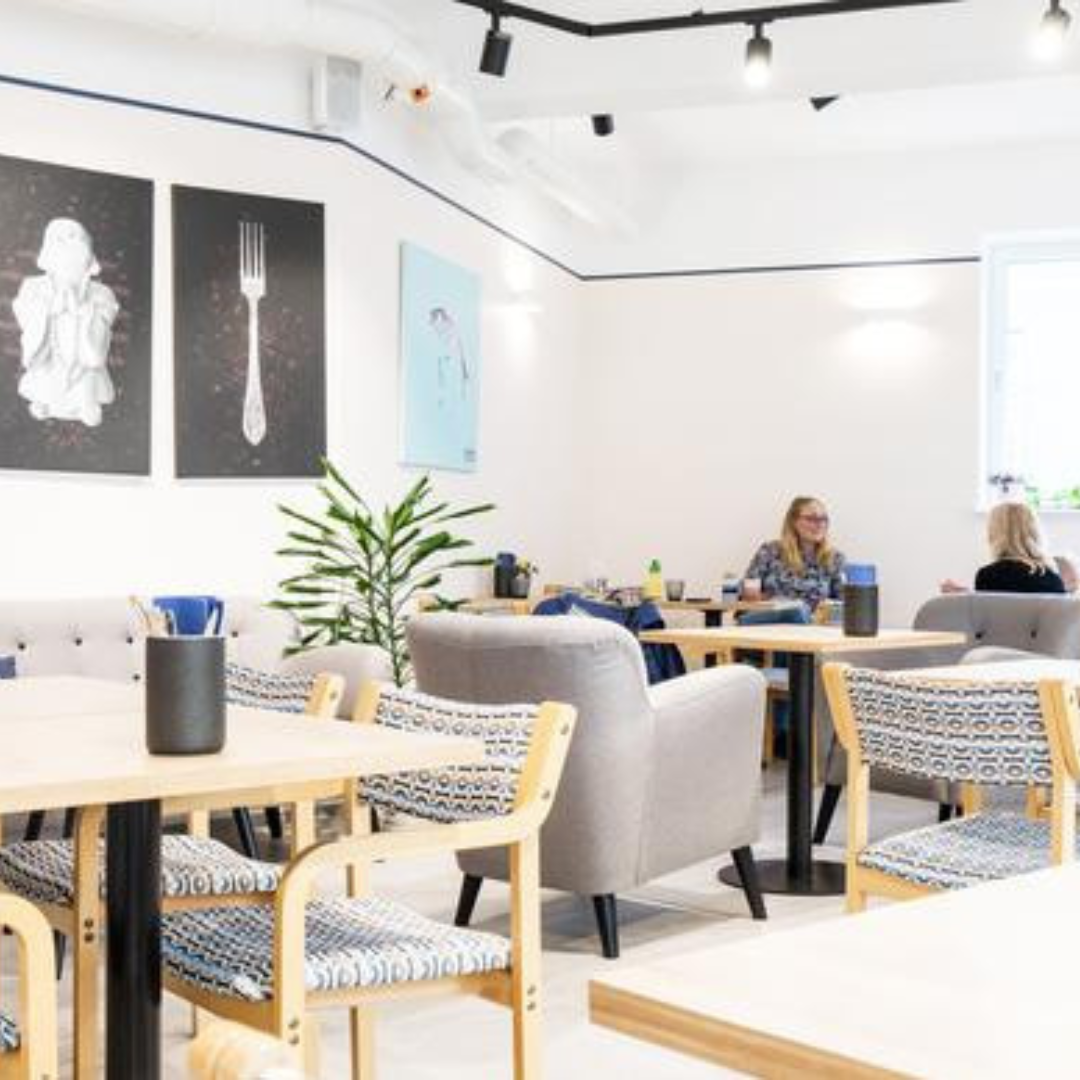 Bopp Kohvik
Bopp Kohvik is a restaurant in Uus Maailm that is off the beaten path. Vegan choices, including bowls and wraps, are available.
Papa Joe
While Papa Joe's location isn't ideal, it does serve delicious falafel pitas. Make sure you request the vegan option.
Commune Cafe
Commune Cafe, one of the city's newest plant-based eateries, features various alternatives to suit various preferences. And the greatest pizza in town topped with vegan mozzarella they make themselves.
F- Hoone
This eatery is already a landmark. One of the first companies to open in the fashionable Telliskivi Creative City region provides a variety of vegan alternatives at a reasonable price.
Fotografiska
Vegan alternatives are available at Fotografiska, the well-known photographic museum's café.
Tokumaru
My long-time favourite, Tokumaru, has the town's greatest vegan sushi and ramen.
St. Maria Telliskivi
St. Maria Telliskivi is a vegan restaurant that specializes in fusion cuisine.
Must Puudel
This neighbourhood favorite just relocated, but the menu has remained vegan-friendly.
Something To Satisfy Your Sweet Taste…
I can't say enough good things about Kringel's cinnamon buns and Cakery by S' cakes; you must try them. Karu Talu, a vegan chocolate store in the Old Town, is a must-visit if you like chocolate. They also produce their homemade soft ice in the summer.
Vegan ice cream flavours are also available at La Muu in Telliskivi and Gelato Ladies in the Old Town; try La Muu's Vegan Brownie, which is wonderful.
VegB12 and Oivaline provide some delicious options if you're looking for raw cakes. Lisanna serves us some of the greatest (frozen) coffee and tiny bites, including my favorite salted caramel brownie.
Estonia is a cake lover's dream: they produce beautiful, tasty, and inexpensive cakes. Many more conventional establishments have added at least one vegan option to their menu, and ordering coffee with plant-based milk is rarely an issue.
Healthy Sweets by Polina, a confectionary studio in Kalamaja, is another option. They have gluten-free, lactose-free, sugar-free, vegan cakes, and vegan home bread.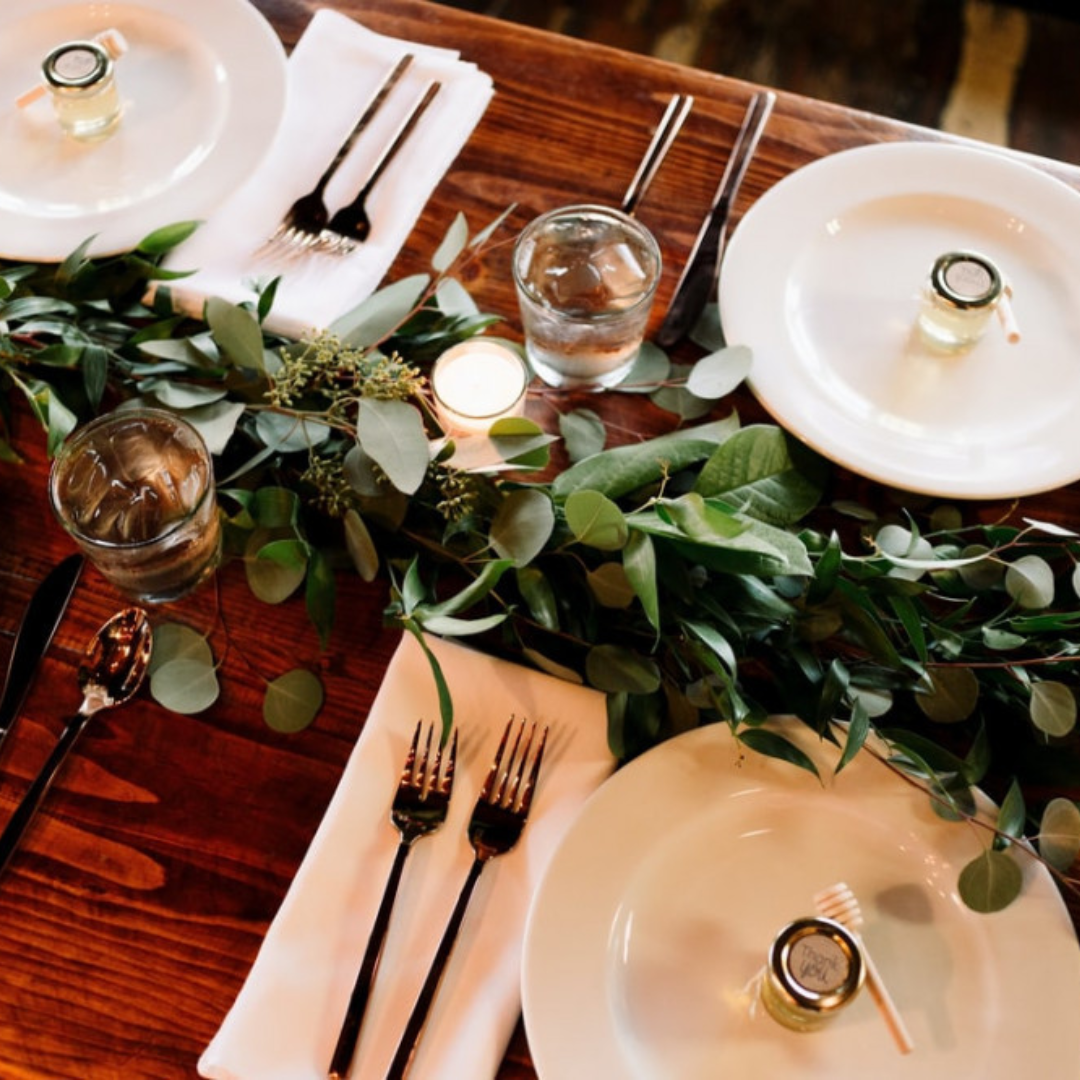 …And Then There's The Question Of What To Eat For Supper
Tallinn
Tallinn, as you may have guessed, has a plethora of great vegan alternatives. Dinner is no different; the only issue is figuring out how to squeeze all of this food into your stomach. It's a good idea to stay for more than one night!
VegMachine
This little vegan eatery on the Baltic Station Market's food strip serves up a modest menu of delectably greasy burgers, loaded fries, and toast. Perfect for before or after a night out.
Toit's
Toit's is a charming restaurant with a large patio located upstairs of the Baltic Station Market, serving delicacies composed of Oumph!, Vöner, and Beyond Burger.
Burger Box
This Asian-inspired burger establishment is located across the street from the Baltic Station Market in a shady-looking structure. But don't be discouraged by the location; the cuisine is excellent, and there's even a hidden patio in the rear.
Commune Café
I know that I previously discussed this location. But their all-vegan pizzas wowed me so much that I had to mention them again. You have to go there.
Uulits
Uulits, one of Estonia's first "gourmet burger" restaurants, offers two vegan choices.
Estonian Burger Factory
Located just a few steps from the Tallinn harbour, this mostly meaty burger joint also serves a superb vegan "Beyond Meat" burger with kimchi.
Do You Want Something A Little More Opulent?
Try one of these locations for a romantic date night or a milestone celebration with friends and family:
Odeon
Odeon is a hip, completely instagrammable restaurant outside the tourist center that is well worth a tram ride. A diverse menu includes various vegan alternatives and a large selection of beverages. It's ideal for adult birthday celebrations.
Naganaga
Naganaga, the Old Town's dramatic, dimly lit, comfortable subterranean restaurant, is ideal for a casual date or get-together with friends. Long hours of operation, a large patio on the street, and various vegan alternatives.
Vegan Restoran V
The renowned V is one of the region's first fully vegan eateries. A pleasant, intimate space with courteous and excellent service is ideal for dating nights.
Von Krahli Aed
Von Krahli Aed is a nice restaurant close to V, with a few vegan choices on the menu.
Rataskaevu 16
Rataskaevu 16 – one of Estonia's best restaurants for modern Estonian cuisine – has a good selection of vegan dishes.
Ülo
Ülo has quickly become one of my favorite "plant-based restaurants that also serve fish and meat." Its modern atmosphere, innovative food and drink choices, and excellent service make it stand out.
Lore Bistroo
Lore Bistroo is a must-see in the newly constructed Noblessener neighbourhood. If you feel hungry while you're there, Lore serves high-quality meals with courteous service.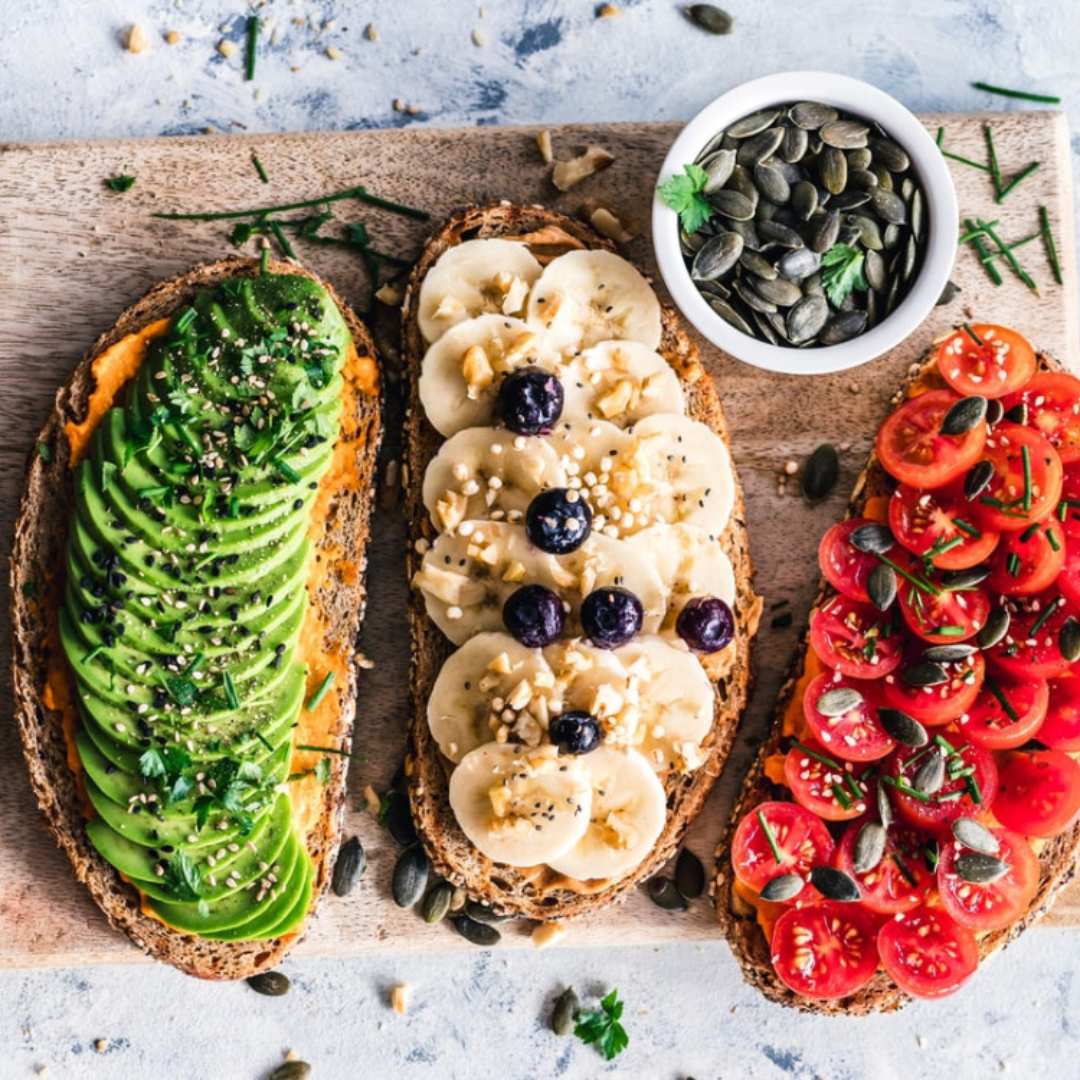 Kivi Paber Käärid
Kivi Paber Käärid is a gluten-free, informal restaurant in Telliskivi's hipster district. Various vegan alternatives are available, as well as courteous service and a large, sunny terrace.
Lendav Taldrik
Telliskivi Creative City is home to Lendav Taldrik, a popular Indian restaurant. There's enough room for a larger party and plenty of vegan alternatives, but expect to wait.
Ginger Cafe
Ginger Cafe is a more traditional-looking establishment serving various Asian-inspired vegan cuisine.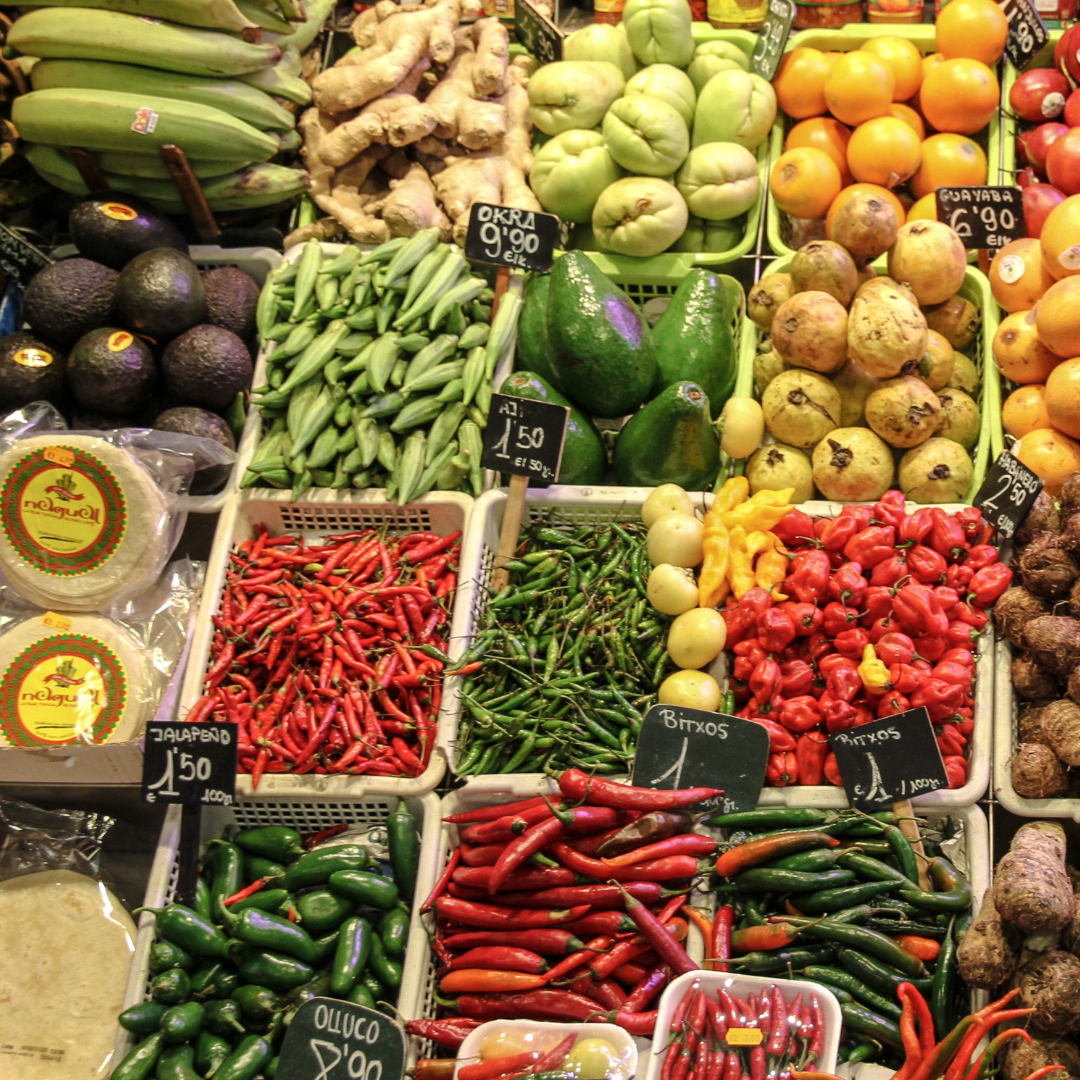 Are You Looking For A Grocery Store?
Unfortunately, the plant-based variety at Estonian supermarkets does not meet the high standards set by the thriving vegan restaurant sector. However, there is still everything you need for a longer stay if you know where to search.
Biomarket
This organic grocery shop chain is the place to go whether you're looking for chocolate or wine.
Prisma
This grocery chain offers the finest selection at reasonable costs regarding vegan processed items like milk, yogurt, cheese, and ready meals.
Selver
The larger Selver stores feature a good assortment of vegan options, although the costs are high.
Stockmann
You'll discover several vega items in the supermarket area of this department store.
Solaris
The Delice store in the Solaris shopping mall provides a good selection of vegan processed foods, but the prices are excessive once again. They have nice deals on occasion.
Rimi
Even the larger Rimis don't provide much in the way of vegan options. Plant-based milk, puddings, and hummus are all on the menu.
Finally, There Are Several Souvenir Alternatives
Vesh
Vesh is a vegan shoe and bag company with a tiny location in the city center and an online store.
Märss
Märss is a tiny Estonian bag designer who makes vegan items. They operate a store in Kopli's Phjala rubber plant area (with appointment only).
There are numerous organic cosmetic companies in Estonia, many of which are vegan and cruelty-free. For example, you may peruse the collection in the Baltic Station Market's Sinu Looduskosmeetika for the Kaubamaja department store.
VeganShop is an online business that sells vegan cosmetics, home items, and other items. They also have a physical store at 1 Kassi Street that is exclusively open by appointment.
The brand-new Nudist bar and wine shop serves its own vegan sparkling wine made in Estonia.
VegB12 distributes vegan kimchi from Krimchi, a small Estonian company, and HappyV sausages.
Finally, Taimetoidumess is an annual festival dedicated to plant-based cuisine and lifestyle that should not be missed.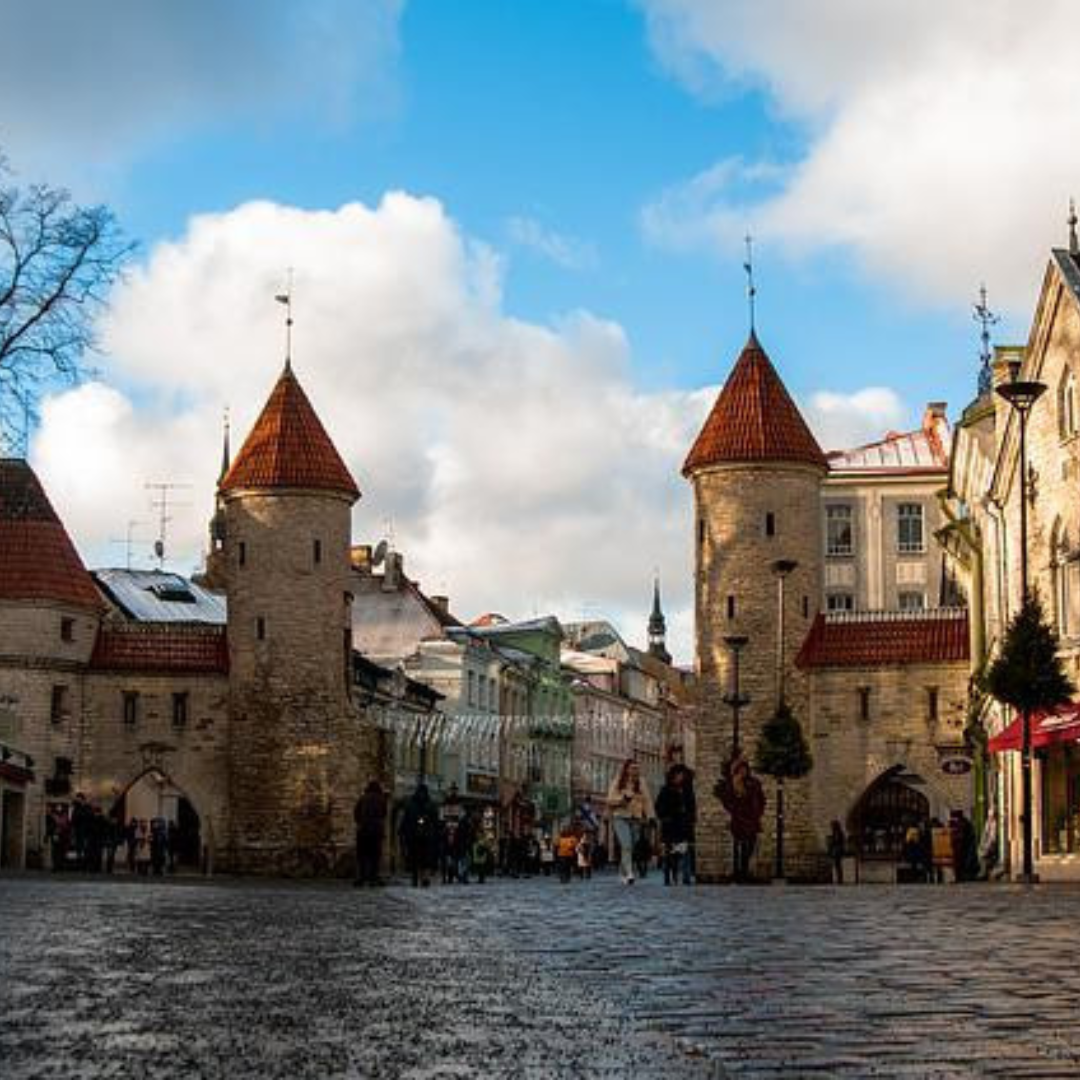 Tallinn
Tallinn is, as you can see, a vegan foodie's dream! Estonia's Tallinn is one of Europe's most magnificent medieval towns.
Tallinn is both ancient and traditional, but it also allows for progressive dining, with several vegan and plant-based eateries in and around Old Town.
If you're looking for a nutritious meal, I recommend trying a bowl of mushroom soup or even beet ravioli at one of these vegan restaurants.
Bliss Buffet
Bliss has a daily vegetarian and vegan-friendly buffet with more than 100 items. Over 50 of the recipes are gluten-free, and about 50 are lactose-free.
The plant-craving stomach juices will find all they want here, including worldwide favourites like rich chana masala, pumpkin soup, and guacamole.
Each participant is given a bliss card to visit the buffet as often as they like because the plates are weighed in 100-gram increments.
My spirit ached to sink my finger into every ounce of handmade dessert and ice cream after strolling around the aisles.
You won't go hungry with anything from salad, dessert, hot beverages, and everything in between. I walked here from Old Town, and while it takes time and isn't picturesque, it's doable.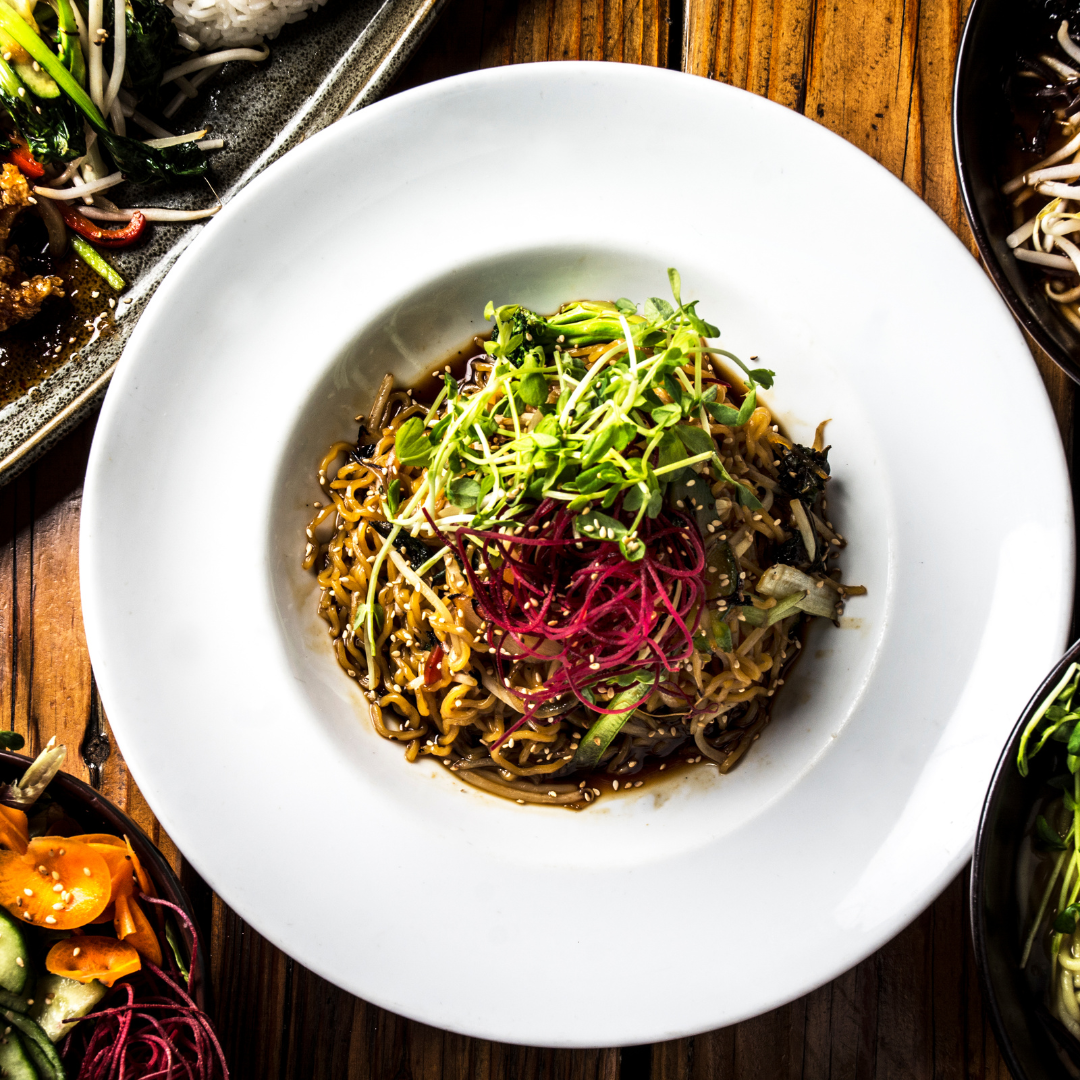 Vegan Restoran V
This crown gem, Tallinn's first vegan restaurant, is a favorite hangout for residents and plant-based tourists.
The restaurant on Rataskaevu Street in Old Town seats 30 people and is frequently crowded. Reservations are strongly advised.
There is a normal menu as well as a daily special. I tried the raw beet ravioli with cashew cheese filled inside and the pumpkin soup.
This dish is healthy and hearty for a chilly winter day in Tallinn. If you don't want to eat, they also provide a variety of coffees, teas, and sweets.
Puree
The Puree is a typical health food store with juices, snacks, smoothies, and sandwiches on the menu. There are light lunch alternatives available. The Puree has you covered if you're searching for something quick and simple in Europe that won't take long.
Veg Machine
Visit Veg Machine for a quick snack of vegan comfort cuisine in a nice small ambiance. It's known for its plant-based junk food, such as burgers and fries, and it's the ideal spot for vegetarian fast food or a cheap snack near the train station. A burger might cost anything from four to six Euros. The food booth is located within Balti Jaama Turg and has several seats at the counter.
Green Bakery
Green Bakery, a dairy-free cafe and bakery in the Sikupilli district, is located near the major bus terminus. A buffet is also available at Green Bakery, which includes a selection of salads, soups, main meals, and desserts.
If you don't want to eat from the buffet, muffins, coffee, and pastries are available, and it's a great spot to browse the numerous books for sale. There are also baked foods and pantry supplies for sale.
There are many additional vegan alternatives in Tallinn, and I recommend checking out the Happy Cow website to confirm restaurant hours.
Because we live in a changing world, double-check that these small businesses are still open and functioning in the same location. These are the four destinations I recommend. However, vegan cuisine can be found anywhere in the world.
"Tallinn is a feast for vegans."
When I see anything like that on the internet, I say, "oh great, so there will probably be three restaurants tops."
When I go to new places as a vegan, I'm always wary because what the locals consider vegan differs greatly depending on where you go.
For example, while in Spain, I was served fish soup since it had veggies. Or the time in India when a restaurant advertised "vegan alternatives available," but all they had was one meagre sandwich with veggies inside.
Fortunately, veganism appears to be on the upswing throughout Eastern Europe, making it much simpler to discover nice vegan restaurants.
Prague, Warsaw, and Riga were all wonderful, and Tallinn happily introduced a new rival to the market. Check out my Tallinn post for ideas on how to spend your time there!
At our hotel, Hotel Bern, we had an excellent vegan breakfast choice. Most of the eateries listed below also served breakfast and brunch, and they are among our favorite vegan finds in Tallinn, Estonia.

Aed Restaurant
This restaurant is beautiful, with dining options in various portions of the structure. It has a great environment with rustic, antique air, low lighting, and delicious meals.
You may pick your meal depending on the main component, such as 'the Onion' or 'the Potato,' which can be served vegan or with a meat option if desired.
I went for the Mushroom, which came with parsnips and a lovely apple sauce (sorry for the poor camera quality!)
Note: You will not be served a plain onion on your plate; each dish is meticulously prepared with only the best ingredients and the most delectable flavours.
Kovik Kohmeet
This café, located atop the Solaris shopping mall, has an open, breezy feel and gives a great perspective of the city.
There is a solid lunch menu with main vegan meals and salad alternatives. However, there are just vegetarian options on the morning menu.
With coffee, we ordered the two vegan cheesecakes on the menu – a lovely afternoon stop.
Karu Talu (Bear Farm) Chocolate Shop
The delicious aroma of chocolate will entice you inside this establishment, which is conveniently located near Old Town Square.
Here is the place to go if you need a pick-me-up in the afternoon (or if you're just a chocoholic like me). It's run by the sweetest lady who will let you try her delectable chocolates in any flavour you can imagine!
We went for the apple and cinnamon and salted caramel flavours. They are DELICIOUS! They are rich, creamy, melt-in-your-mouth delicious. You may take them home or enjoy them with a nice beverage at the café.
Toormoor
This café, located in the Balti Jaam market, specializes in raw cuisine and offers lunch options and small bites like paninis and soups.
Their pastries were delicious, and the coffee was excellent. When visiting Telliskivi, this is a nice place to stop.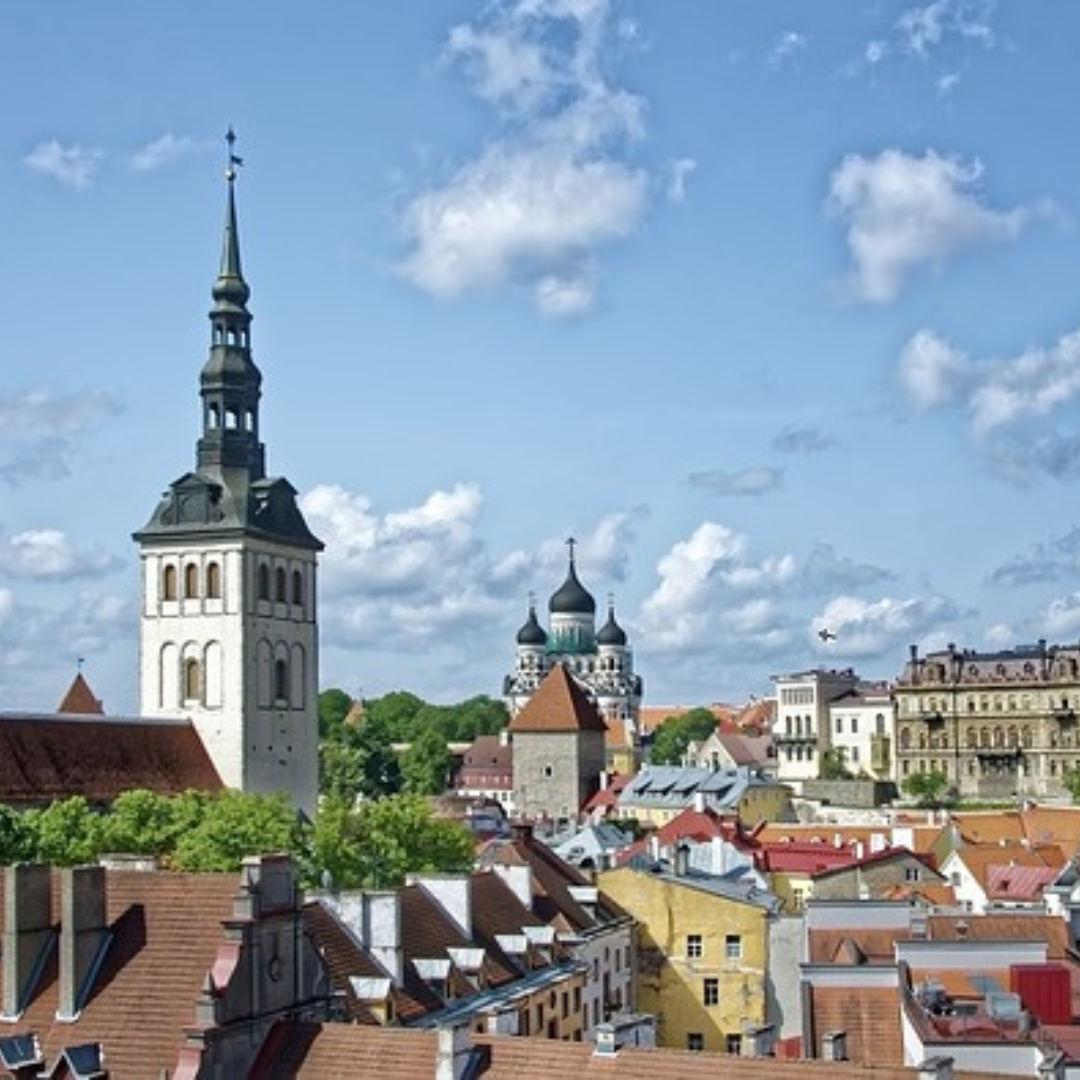 Conclusion
You can try some of the vegan restaurants I introduced when you are travelling to Estonia.
I trust you enjoyed this article about the Best Vegan Restaurants In Estonia. Please stay tuned for more blog posts to come shortly. Take care!
JeannetteZ
Your Opinion Is Important To Me
Ideas? Thoughts? Questions? I would love to hear from you. Would you please leave me your questions, experience, and remarks about this article on the Best Vegan Restaurants In Estonia in the comments section below? You can also reach me by email at Jeannette@LivingTheVeganLifestyle.org.
Disclosure
This post may contain affiliate links. I earn from qualifying purchases as an Amazon Associate and other affiliate programs. Read my full disclosure.
Here are links to some of my favourite articles:
12 Best Vegan Restaurants In England
Best Vegan Restaurants In Belgium
Best Vegan Restaurants In Denmark
9 Most Popular Australian Vegan Recipes