Best Vegan Restaurants In Bern, Switzerland
Best Vegan Restaurants In Bern, Switzerland
Bern, the picturesque capital of Switzerland, is not only known for its historic charm and stunning landscapes but also for its thriving culinary scene.
For those seeking plant-based dining experiences, Bern offers many options with its vibrant vegan restaurant scene. From cozy cafes to elegant eateries, the city caters to all tastes, making it a haven for vegans and vegetarians alike.
In this article, we will explore some of the best vegan restaurants in Bern, where you can indulge in delicious, cruelty-free meals that celebrate the art of plant-based cuisine. Let's embark on a delightful journey through the top vegan restaurants in Bern, Switzerland.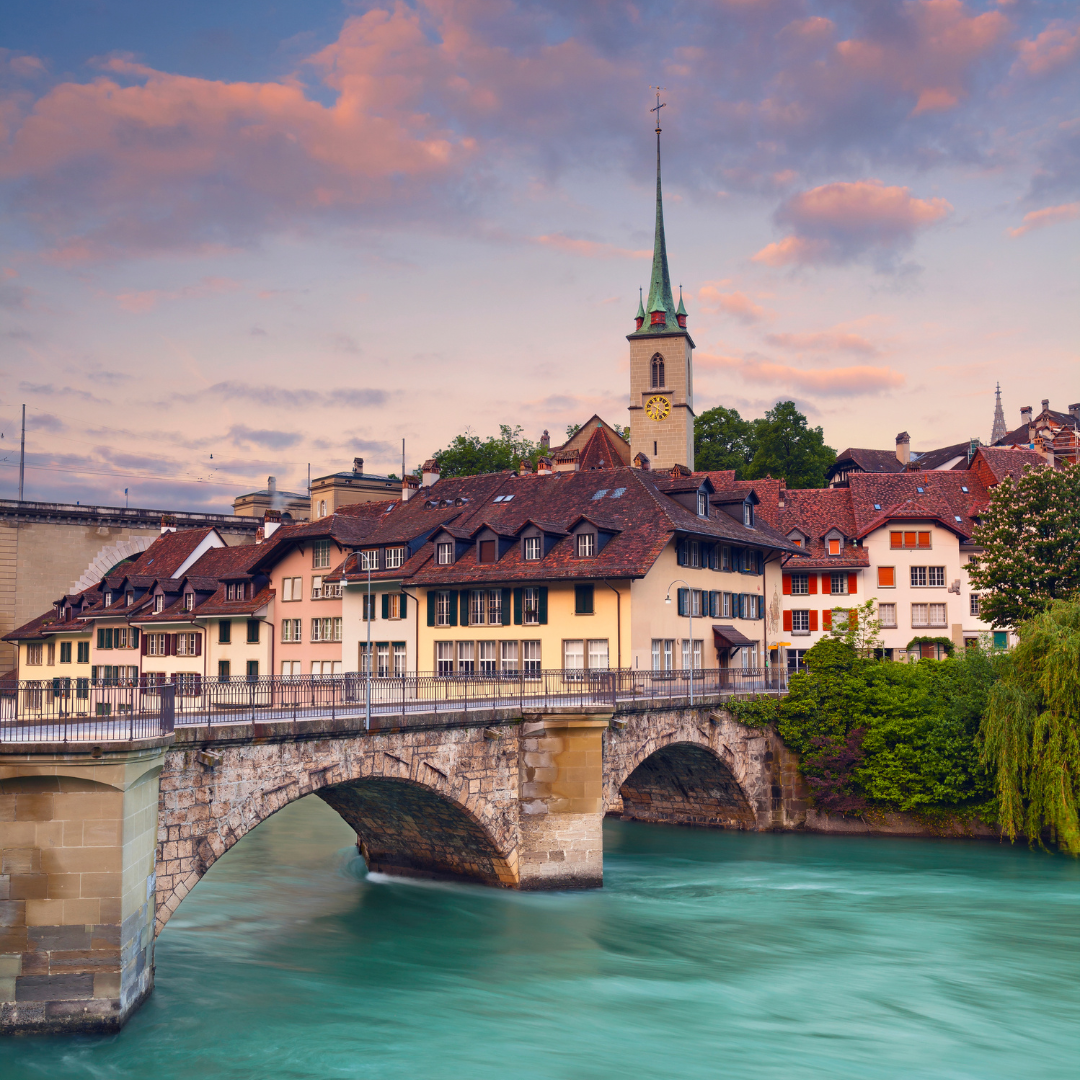 Bern: The Vegan Capital Of Switzerland
Bern, the capital city of Switzerland, has embraced veganism and established itself as a hub for plant-based living. The city is known for its sustainable and eco-friendly practices, and the vegan movement has gained significant momentum in recent years.
One of the key reasons behind the popularity of veganism in Bern is its focus on sustainable agriculture and ethical food practices.
The city promotes organic farming and supports local farmers prioritizing environmentally friendly and cruelty-free food production methods.
This emphasis on sustainable agriculture has contributed to a wide availability of fresh, organic produce, making it easier for residents and visitors to adopt a vegan lifestyle.
Bern boasts a vibrant vegan dining scene, with numerous restaurants, cafes, and eateries catering specifically to plant-based diets.
These establishments offer diverse vegan dishes, from traditional Swiss cuisine with a vegan twist to international favourites and innovative plant-based creations.
Vegan cheese, milk alternatives, and meat substitutes can be found in many grocery stores, making it convenient for individuals to maintain a vegan diet at home.
The city's commitment to veganism extends beyond food choices. Bern also prioritizes eco-friendly transportation options, such as cycling lanes and an efficient public transportation system, further promoting a sustainable lifestyle.
Moreover, it supports initiatives to reduce waste and recycling, contributing to a cleaner and greener environment.
Bern's embrace of veganism reflects a broader global trend towards conscious consumption and sustainable living. The city has created a welcoming environment for vegans, offering many options and resources to support those who follow a plant-based lifestyle.
Best Vegan Restaurants In Bern, Switzerland
If you're looking for the best vegan dining experiences in Bern, Switzerland, you're in for a treat. The city boasts a thriving vegan restaurant scene, offering a range of delicious plant-based options to satisfy any palate.
From traditional Swiss dishes with a vegan twist to international flavours and innovative creations, Bern has something for everyone seeking a cruelty-free and sustainable dining experience.
Several fantastic options are available when finding the best vegan restaurants in Bern, Switzerland. Here are some of the top recommendations: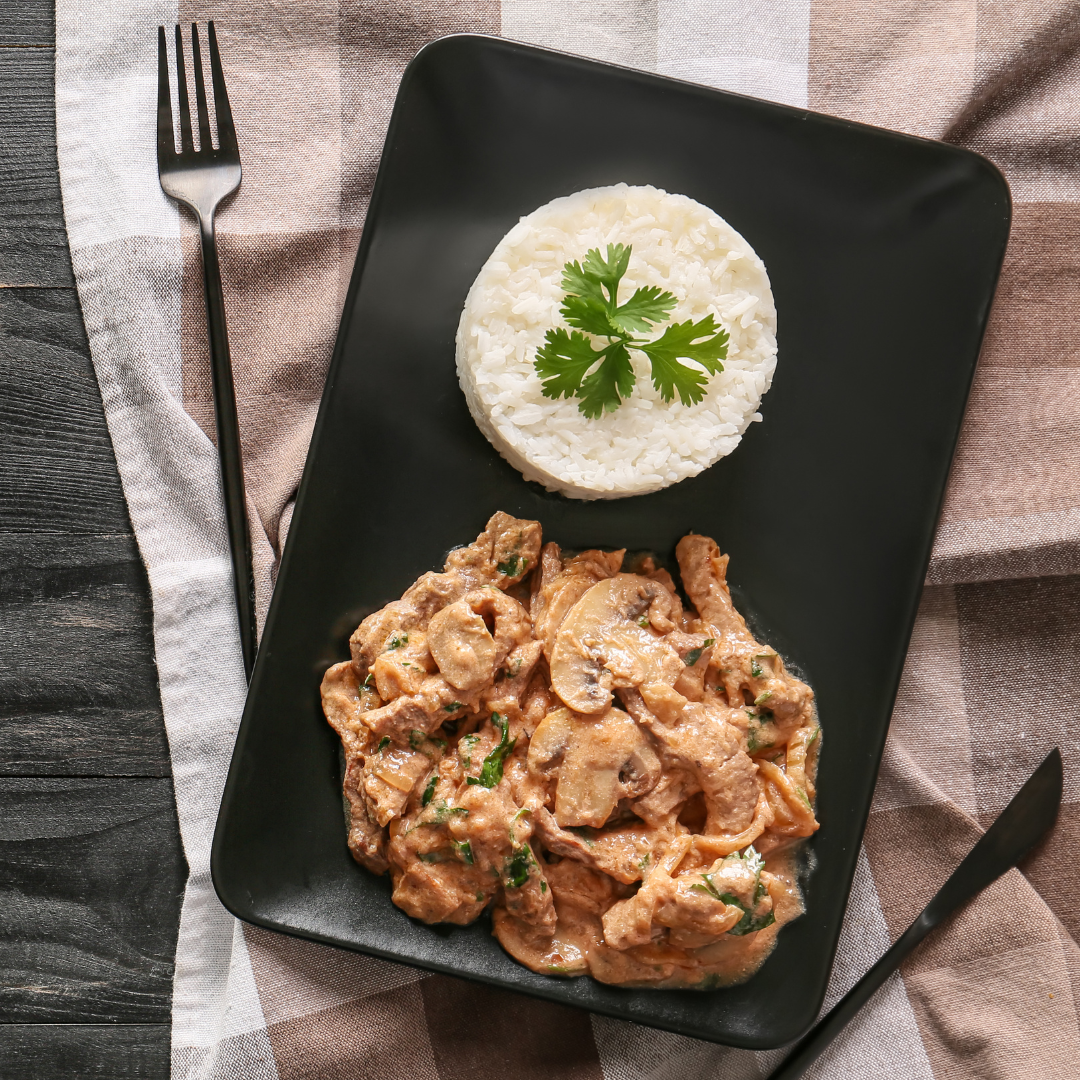 1. Tibits
Tibits, nestled in the heart of Bern, is a beloved vegetarian and vegan buffet-style restaurant. It is highly regarded for its commitment to providing diverse fresh, flavourful, and ethically sourced dishes.
With a relaxed atmosphere and an emphasis on high-quality, seasonal ingredients, Tibits offers a delightful dining experience for vegans and vegetarians alike.
The restaurant's buffet-style setup allows guests to explore and enjoy various culinary offerings. Here is a sample menu list, along with an explanation of some of the dishes you may find at Tibits:
Soups

Creamy Tomato Soup: A comforting classic made with ripe tomatoes, herbs, and spices, offering a velvety texture and rich flavours.
Lentil Soup with Fragrant Spices: A nourishing soup featuring hearty lentils, aromatic spices, and vegetables, providing a balance of warmth and depth.

Salads

Quinoa Salad with Fresh Herbs and Roasted Vegetables: A light and wholesome salad combining protein-rich quinoa, fresh herbs, and roasted seasonal vegetables, creating a vibrant medley of flavours and textures.
Mixed Greens with Balsamic Dressing: A refreshing salad featuring a mix of crisp greens tossed in a tangy balsamic dressing, offering a simple yet satisfying option.

Hot Mains

Spicy Chickpea Curry with Basmati Rice: A fragrant curry infused with aromatic spices and tender chickpeas, served alongside fluffy basmati rice, delivering a satisfying blend of heat and depth.
Mushroom Stroganoff with Herbed Rice: A comforting dish featuring sautéed mushrooms in a creamy sauce, served with aromatic herbed rice, providing a hearty and indulgent option.

Sides

Roasted Seasonal Vegetables: Fresh, locally sourced vegetables roasted to perfection, showcasing the natural flavours and textures of the produce.
Herb-Roasted Potatoes: Tender potatoes seasoned with aromatic herbs and roasted until golden and crispy, offering a delightful accompaniment to any main dish.

Desserts

Chocolate Avocado Mousse: A luscious and creamy dessert made with ripe avocados and rich dark chocolate, providing a decadent, healthier sweet treat.
Fruit Salad with Coconut Cream: A refreshing combination of seasonal fruits served with velvety coconut cream, creating a light and delightful dessert option.
2. TIBITS At Home
TIBITS at Home is an excellent vegan takeaway service from the renowned Tibits restaurant in Bern. It allows you to enjoy a range of delectable vegan dishes in the convenience of your own home.
Ready-To-Eat Meals

Spicy Chickpea Curry with Basmati Rice: Enjoy a flavourful and comforting curry made with chickpeas and aromatic spices and served alongside fragrant basmati rice. Heat it and savour the deliciousness.
Vegetable Stir-Fry with Tofu: Indulge in a colourful and nutritious stir-fry featuring a medley of fresh vegetables and tofu, perfectly seasoned and ready to be enjoyed.

Pre-Prepared Ingredients

Fresh Salad Box: A selection of vibrant, crisp salad greens and an assortment of toppings and dressings, allowing you to create personalized salads at home.
Pasta Sauce and Pasta: A jar of homemade vegan pasta sauce paired with your choice of pasta, providing a convenient and delicious option for a satisfying meal.

Snacks And Sides

Lentil Soup: A comforting and nourishing soup made with hearty lentils, vegetables, and fragrant spices, ideal as a light meal or a side to complement your main course.
Vegan Spring Rolls: Enjoy crispy and flavourful spring rolls filled with various vegetables and a tasty dipping sauce for a delightful snack or appetizer.

Desserts

Fruit Crumble: Indulge in a warm and fruity dessert featuring a combination of seasonal fruits topped with a crispy and golden crumble topping. Simply bake and enjoy the comforting flavours.
Chocolate Brownies: Satisfy your sweet tooth with decadent vegan chocolate brownies, rich in flavour and perfect for a sweet treat.
TIBITS at Home offers a range of options to suit different preferences and occasions, ensuring that you can enjoy the deliciousness of Tibits' vegan cuisine in the comfort of your home.
Whether you're in the mood for a complete meal or a quick snack, TIBITS at Home provides a convenient and flavoursome solution for those seeking vegan food on the go.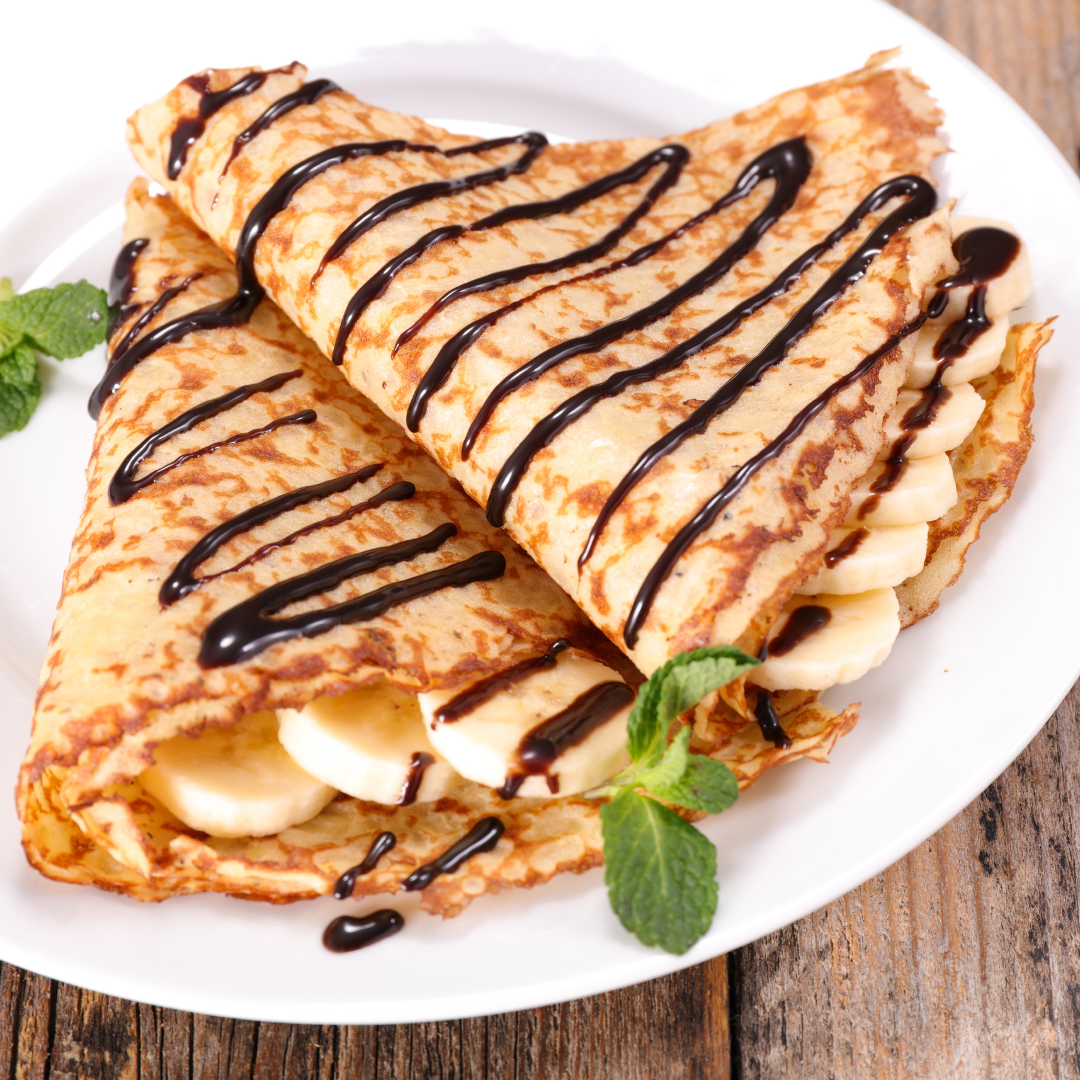 3. Crêperie-Restaurant Zum Alten Löwen
Crêperie-Restaurant Zum Alten Löwen is a delightful Bern eatery specializing in crepes and galettes. While not exclusively vegan, they offer diverse vegan options to cater to plant-based eaters.
Zum Alten Löwen ensures something for everyone with both savoury and sweet creations. Here's a menu list showcasing the vegan offerings at the restaurant, along with explanations:
Vegan Savoury Galettes

Ratatouille Galette: A flavourful combination of grilled vegetables, including zucchini, eggplant, bell peppers, and tomatoes, folded in a buckwheat galette. It's a hearty and satisfying choice.
Mushroom and Vegan Cheese Galette: Enjoy the earthy goodness of sautéed mushrooms and plant-based cheese wrapped in a delicious buckwheat galette. It offers a savoury and indulgent treat.

Vegan Sweet Crepes

Fresh Fruit Crepe: A delightful creation filled with various fresh seasonal fruits, such as strawberries, blueberries, or bananas. It's a light and refreshing option that satisfies your sweet cravings.
Vegan Chocolate Crepe: Indulge in a decadent dessert with a vegan chocolate-filled crepe. The rich chocolatey flavours pair perfectly with the delicate texture of the crepe.

Customization Options

Build-Your-Own Crepe: Zum Alten Löwen offers the flexibility to customize your vegan crepe by selecting from various ingredients like fresh vegetables, fruits, vegan creams, and sauces. Let your creativity shine, and create a unique combination that suits your taste.
The restaurant's charming atmosphere and friendly staff enhance the dining experience. While not entirely vegan, Crêperie-Restaurant Zum Alten Löwen ensures that vegans can enjoy a delicious and satisfying meal with their dedicated vegan crepe and galette options.
Whether you're in the mood for a savoury or sweet treat, Zum Alten Löwen delivers flavoursome vegan options that will leave you returning for more.
4. Kormasutra
Kormasutra, an Indian restaurant in Bern, is a haven for both Indian food enthusiasts and vegans alike. With a focus on rich flavours and aromatic spices, Kormasutra offers a diverse selection of vegan dishes from the Indian culinary repertoire.
The staff at Kormasutra is well-informed about vegan diets and can assist you in navigating the menu. Here's a menu list showcasing some of the vegan options available at Kormasutra, along with explanations:
Vegan Curries

Chana Masala: A classic Indian curry with chickpeas simmered in a spiced tomato and onion gravy, offering a hearty and flavourful dish.
Baingan Bharta: Roasted eggplant cooked with onions, tomatoes, and spices, resulting in a smoky and delectable curry.

Vegan Biryanis

Vegetable Biryani: Fragrant basmati rice cooked with various seasonal vegetables and aromatic spices, creating a flavourful one-pot meal.
Tofu Biryani: A vegan twist on the traditional biryani featuring marinated tofu and spices cooked with fragrant rice for a delicious and protein-packed option.

Vegan Tandoori Dishes

Tandoori Vegetable Platter: A combination of marinated and grilled seasonal vegetables, including bell peppers, mushrooms, and cauliflower, offering a smoky and charred delight.
Tofu Tikka: Cubes of tofu marinated in a tangy and spiced yogurt-based marinade, grilled to perfection in a traditional tandoor oven.

Vegan Accompaniments

Roti/Chapati: Thin, unleavened whole wheat bread that pairs perfectly with curries and tandoori dishes.
Jeera Rice: Fragrant basmati rice cooked with cumin seeds, lending a subtle and aromatic flavour that complements the main dishes.
At Kormasutra, you can savour the vibrant flavours of Indian cuisine while enjoying various vegan options. From the richness of the curries to the fragrant biryanis and smoky tandoori dishes, Kormasutra ensures that vegans can explore the authentic tastes of India.
With a knowledgeable staff to guide you through the menu, Kormasutra promises a satisfying and memorable dining experience for vegan food enthusiasts in Bern.
5. AtayaCaffe
AtayaCaffe, located in Bern, is a charming café that embraces vegan and vegetarian cuisine with influences from Africa and the Mediterranean.
With a cozy atmosphere and a welcoming ambiance, AtayaCaffe offers a diverse menu of delicious plant-based options. Here's a menu list showcasing the delightful dishes you can expect at AtayaCaffe, along with explanations:
Sandwiches

Falafel Wrap: Enjoy a flavourful combination of homemade falafel, fresh vegetables, and tangy sauce wrapped in a soft tortilla. It's a satisfying option for a quick and tasty meal.
Mediterranean Veggie Sandwich: Indulge in a vibrant mix of Mediterranean flavours with grilled vegetables, hummus, and aromatic herbs, all layered in a crusty bread roll.

Salads

African Peanut Salad: Experience the unique combination of flavours with a salad featuring fresh greens, roasted peanuts, and a tangy African-inspired dressing. It's a refreshing and satisfying option.
Quinoa Salad: Enjoy a wholesome salad with protein-rich quinoa, mixed vegetables, herbs, and a zesty dressing. It provides a nutritious and flavourful choice.

Bowls

African-Inspired Bowl: Delight in a hearty bowl featuring a base of grains or legumes, topped with various colourful vegetables, spiced sauces, and plant-based protein options. It's a well-balanced and satisfying meal in a bowl.

Freshly Baked Goods

Vegan "Cheesecake": Indulge your sweet tooth with AtayaCaffe's popular vegan "cheesecake." Made with plant-based ingredients, it offers a creamy and luscious dessert that will leave you craving more.
AtayaCaffe's menu combines the vibrant flavours of African and Mediterranean cuisines, offering various options for vegan and vegetarian diners.
Whether you're in the mood for a satisfying sandwich, a refreshing salad, a wholesome bowl, or a sweet treat, AtayaCaffe provides a delightful culinary experience. Visit this cozy café in Bern to explore its diverse menu and savour its delicious plant-based offerings.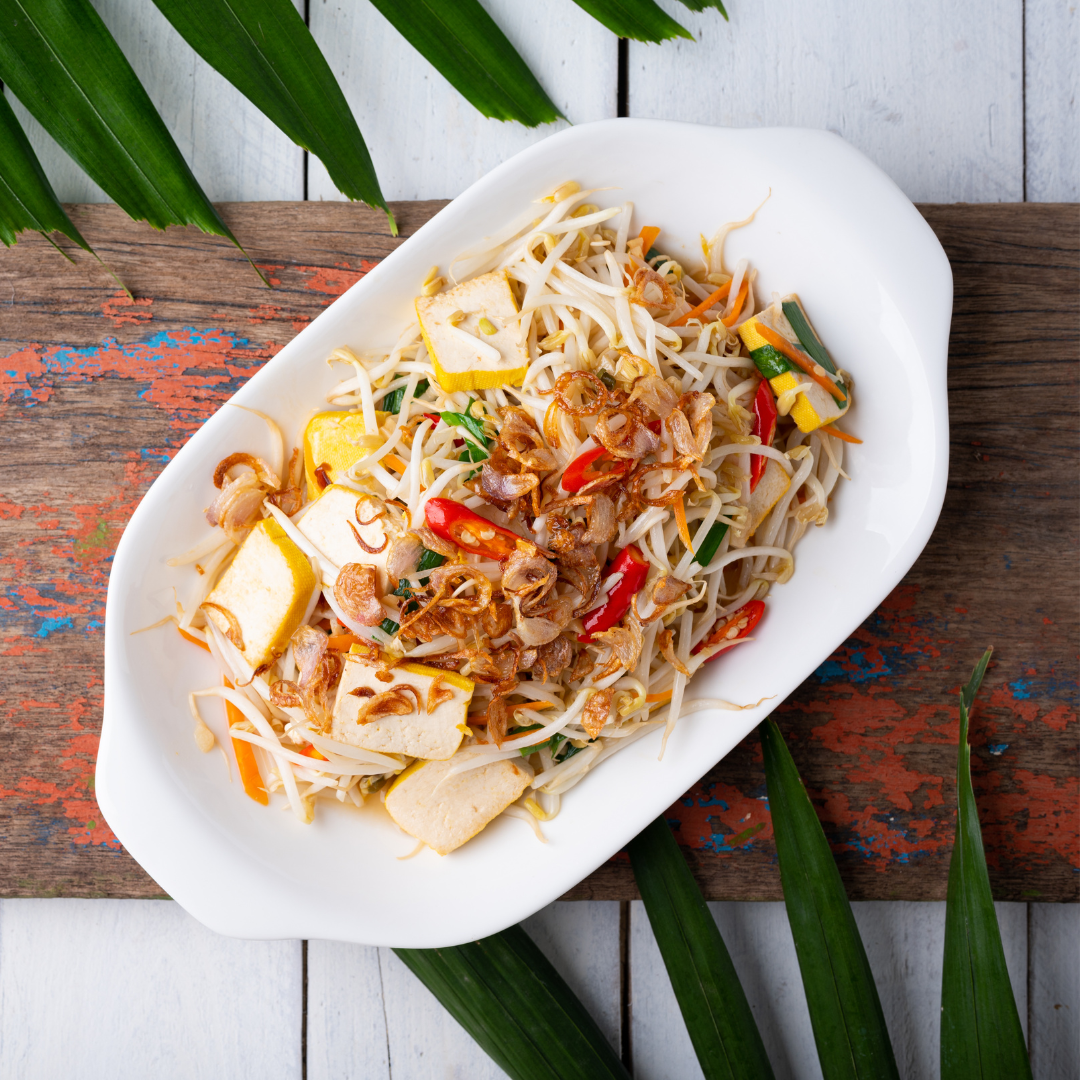 6. Moon Restaurante Vegetariano
Moon Restaurante Vegetariano, located in Bern, is a vegetarian restaurant that welcomes vegans. With a focus on creativity and flavours, Moon Restaurante Vegetariano offers a diverse menu of delicious plant-based dishes.
Here's a menu list highlighting the delightful offerings you can find at Moon Restaurante Vegetariano, along with explanations:
Pasta

Vegan Bolognese Pasta: Enjoy a classic Italian dish with a vegan twist. This pasta is topped with a rich and savoury tomato-based sauce, packed with textured vegetable protein or lentils, and seasoned with aromatic herbs.
Mushroom Cream Pasta: Indulge in a creamy pasta dish featuring a medley of sautéed mushrooms, plant-based cream, and herbs, creating a delightful combination of flavours.

Stir-Fries

Tofu and Vegetable Stir-Fry: Savor a wholesome stir-fry dish packed with fresh vegetables and savoury sauce. It's a perfect balance of textures and flavours that will satisfy you.
Cashew Nut Stir-Fry: Enjoy a stir-fry bursting with colours and flavours, combining crunchy cashew nuts, vibrant vegetables, and a tangy sauce. It offers a delightful combination of textures and tastes.

Vegetable-based Mains

Stuffed Bell Peppers: Taste the goodness of roasted bell peppers stuffed with a savoury mixture of grains, legumes, and vegetables. It's a satisfying and nutritious main course option.
Lentil and Vegetable Casserole: Delight in a hearty casserole featuring lentils, mixed vegetables, and aromatic spices, baked to perfection. It's a comforting and flavoursome dish.
Moon Restaurante Vegetariano's relaxed ambiance and friendly service create a welcoming dining experience. The menu offers a variety of options to suit different preferences, focusing on creative and flavourful vegetarian and vegan dishes.
Whether you're in the mood for pasta, stir-fries, or hearty vegetable-based mains, Moon Restaurante Vegetariano provides a satisfying culinary journey for vegans and vegetarians in Bern.
7. Pizzeria Ristorante Molino
Pizzeria Ristorante Molino is a well-known Italian restaurant chain with several locations in Bern. They cater to vegans by offering a separate vegan menu with various delectable plant-based Italian dishes.
Here's a menu list showcasing some of the vegan options available at Pizzeria Ristorante Molino, along with explanations:
Vegan Pizzas

Margherita Vegana: A classic vegan pizza topped with tangy tomato sauce, vegan cheese, and fresh basil. It's a simple yet flavourful option.
Vegan Calzone: Indulge in a folded pizza filled with vegan cheese, vegetables, and aromatic herbs. It's a satisfying and handheld treat.

Vegan Pasta

Spaghetti al Pomodoro: Enjoy a classic pasta dish featuring spaghetti tossed in a vibrant tomato sauce garnished with fresh basil. It's a timeless and comforting choice.
Penne Arrabbiata: Savor penne pasta tossed in a spicy tomato sauce seasoned with garlic, chilli flakes, and parsley. It offers a kick of flavour and a satisfying heat.

Vegan Salads

Insalata Verde: Dive into a refreshing salad with fresh greens, tomatoes, cucumbers, and a zesty dressing. It's a light and crisp option.
Insalata Caprese Vegana: Experience a vegan twist on the traditional Caprese salad, featuring plant-based mozzarella, fresh tomatoes, basil, and a drizzle of olive oil. It provides a delightful blend of flavours.
Pizzeria Ristorante Molino emphasizes using fresh ingredients and vegan cheese to recreate the flavours of traditional Italian cuisine.
Their vegan menu offers a variety of options, from classic Margherita pizza to comforting pasta dishes and refreshing salads.
Whether you're craving pizza, pasta, or a light salad, Pizzeria Ristorante Molino ensures that vegans can enjoy the authentic taste of Italian cuisine. Visit one of their locations in Bern to savour these mouthwatering plant-based Italian delights.
Conclusion
In conclusion, Bern is a vegan-friendly haven where innovative chefs and passionate restaurateurs have crafted unique and delectable plant-based options.
So, whether you're a dedicated vegan or simply seeking a delightful culinary adventure, these best vegan restaurants in Bern will captivate your taste buds and leave you with a newfound appreciation for the diversity and creativity of vegan cuisine.
I trust you enjoyed this article about the Best Vegan Restaurants In Bern, Switzerland. Please stay tuned for more blog posts to come shortly. Take care!
JeannetteZ
Your Opinion Is Important To Me
Ideas? Thoughts? Questions? I would love to hear from you. Please leave me your questions, experience, and remarks about this article on the Best Vegan Restaurants In Bern, Switzerland, in the comments section below. You can also reach me by email at Jeannette@LivingTheVeganLifestyle.org.
Disclosure
This post may contain affiliate links. I earn from qualifying purchases as an Amazon Associate and other affiliate programs. Please read my full disclosure.
Here are links to some of my favourite articles:
Best Vegan Restaurants In Baden, Austria
The Ultimate Guide To 5 Days Vegan Challenge
9 Delicious Vegan Healthy Breakfast Ideas
11 Best Muscle Building Vegan Food Ideas With Recipes
Best 7 Vegan Oatmeal Cookies For Kids
Best Vegan Restaurants In Basel, Switzerland