Best Vegan Restaurants In London, England
Best Vegan Restaurants In London, England
London, England, is a bustling metropolis known for its diverse and thriving food scene. The city has emerged as a haven for vegans and plant-based enthusiasts among the countless culinary offerings.
With an ever-increasing demand for vegan options, London has seen a remarkable rise in vegan restaurants that cater to all tastes and preferences.
From creative plant-based takes on traditional British dishes to international cuisine with a vegan twist, London's vegan restaurants are a testament to the city's vibrant and inclusive food culture.
Join us as we explore the top vegan restaurants in London, where delectable flavours, ethical dining, and culinary innovation come together to create a truly unforgettable dining experience.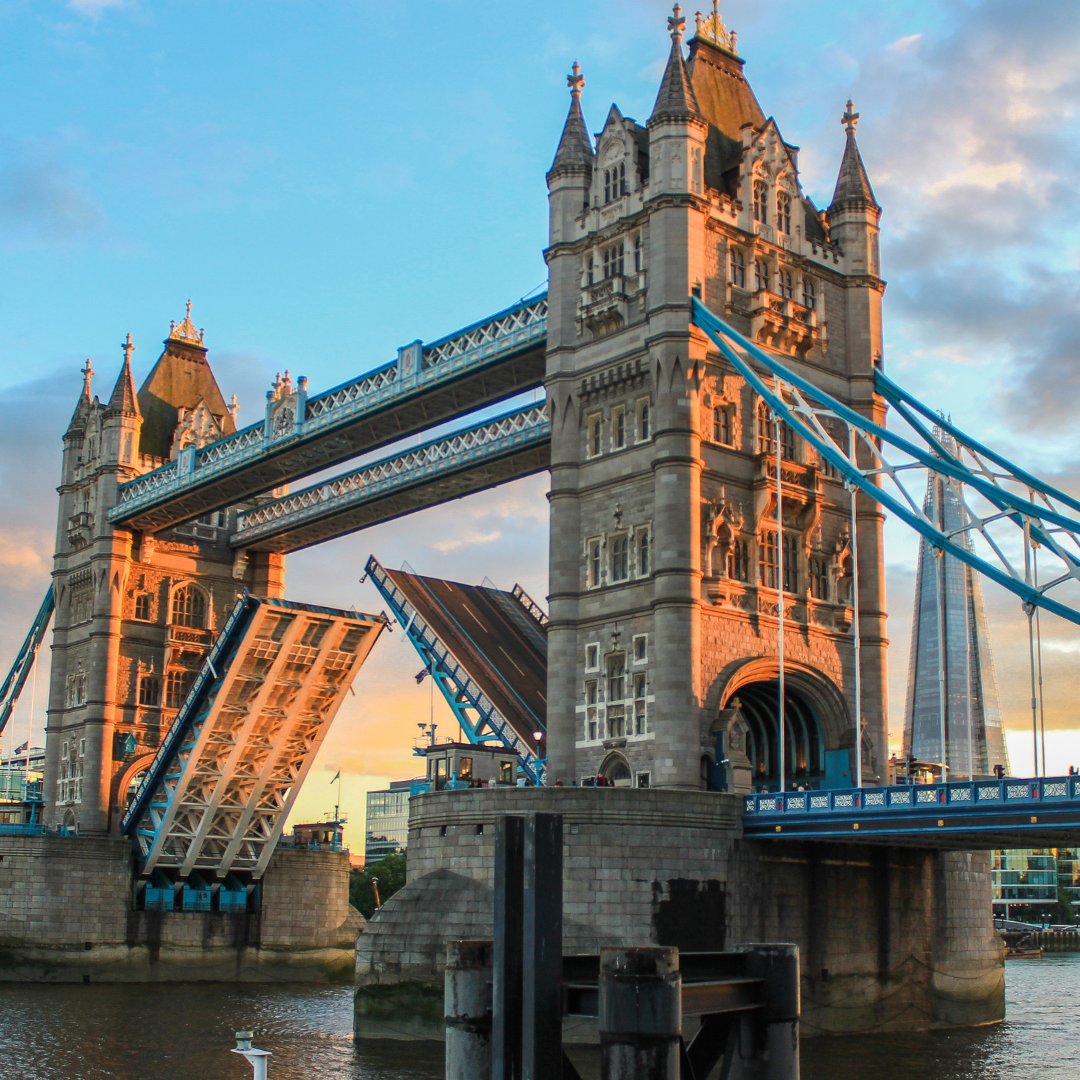 Vegan History And Culture In London, England
London has witnessed remarkable growth in veganism over the years, reflecting a shift towards a more compassionate and sustainable lifestyle.
The city's vegan movement has gained momentum and becomes integral to London's vibrant culture and culinary landscape.
Historically, the roots of veganism in London can be traced back to the early 20th century when the first vegan societies were formed.
These societies aimed to promote plant-based diets and raise awareness about the ethical treatment of animals.
As the vegan movement gained traction, London became a hub for activism, with individuals and organizations advocating for animal rights and promoting veganism to create a more compassionate world.
London's cultural diversity has played a significant role in shaping the city's vegan scene. The city's cosmopolitan nature has welcomed many international cuisines, combining flavours and culinary innovation.
Vegan restaurants in London showcase diverse global cuisines, including Indian, Thai, Middle Eastern, Italian, and more, all with plant-based twists.
The city's thriving vegan culture is wider than restaurants alone. London has numerous vegan markets, food festivals, and pop-up events where vendors and entrepreneurs showcase their plant-based creations.
These events create a sense of community and provide platforms for sharing knowledge and experiences within the vegan community.
London's embrace of veganism extends beyond food. The city boasts an array of vegan-friendly fashion boutiques, cruelty-free beauty stores, and eco-conscious businesses catering to ethically minded individuals' values and preferences.
This holistic approach to vegan living has made London an ideal destination for vegans and those interested in a compassionate lifestyle.
Moreover, the growing demand for vegan options has prompted mainstream supermarkets, cafes, and eateries across the city to expand their plant-based offerings.
Vegan-friendly options are now readily available, making it easier for residents and visitors to enjoy a vegan lifestyle in London.
In conclusion, London's vegan history and culture have flourished over the years, transforming the city into a thriving hub for veganism.
From the early vegan societies to the diverse range of vegan restaurants, markets, and events, London has become an epicentre of ethical and plant-based living.
Whether you're a dedicated vegan or looking to explore the world of plant-based cuisine, London offers many options that celebrate compassion, sustainability, and culinary excellence.
Vegan Restaurants In London, England
London, England, is a haven for vegans and plant-based food enthusiasts, offering a diverse and exciting array of vegan restaurants.
Whether you're a committed vegan or simply looking to explore the world of plant-based cuisine, London has something for everyone. Here are some  vegan restaurants in London worth exploring:
1. Mildreds
With several locations across London, Mildreds has become an iconic name in the city's vegan scene. Known for its vibrant and creative dishes, the restaurant offers a diverse menu featuring globally inspired flavours.
From their famous Sri Lankan curry to mushroom and ale pie, Mildreds delivers flavourful and satisfying plant-based options in a welcoming atmosphere. Here are the menu offerings at Mildred's:
The Globetrotter

Sri Lankan Sweet Potato Curry: A fragrant and spicy curry made with roasted cashews, sweet potatoes, and aromatic spices. Served with coconut rice and tangy lime pickle.
Mexican Bowl: A fiesta of flavours featuring black beans, avocado, roasted corn, salsa, and lime-infused quinoa. Topped with a zesty chipotle dressing and crispy tortilla strips.

British Classics With A Twist

Mushroom and Ale Pie: A comforting pie filled with wild mushrooms and a rich ale-based sauce encased in a flaky pastry. Served with creamy mashed potatoes, braised red cabbage, and red wine onion gravy.
Fishless and Chips: A vegan take on the British classic featuring crispy battered tofu, chunky chips, mushy peas, and homemade tartar sauce.

Asian Fusion

Tokyo Bowl: A delightful combination of teriyaki-glazed tofu, stir-fried vegetables, sesame seeds, and sticky rice. Drizzled with a tangy soy and ginger dressing.
Thai Green Curry: A fragrant and creamy curry packed with mixed vegetables, tofu, and aromatic Thai herbs. Served with jasmine rice and topped with fresh basil.

Light And Fresh

Mediterranean Mezze: A vibrant platter of hummus, falafel, marinated olives, roasted red peppers, and freshly baked flatbread. Perfect for sharing and dipping.
Quinoa and Avocado Salad: A refreshing salad featuring mixed greens, quinoa, avocado, cherry tomatoes, cucumber, and a zingy lemon dressing.

Indulgent Desserts

Chocolate Brownie Sundae: Decadent chocolate brownie chunks topped with vegan vanilla ice cream, drizzled with chocolate sauce and sprinkled with crunchy nuts.
Sticky Toffee Pudding: A warm and gooey date pudding served with a luscious toffee sauce and a scoop of vegan vanilla ice cream.
Mildreds offers a diverse and exciting menu that caters to various culinary preferences, ensuring a delightful dining experience for vegans and non-vegans alike.
2. Farmacy
In Notting Hill, Farmacy is a trendy vegan restaurant focusing on healthy and nourishing plant-based cuisine. Their menu features a range of dishes made with organic, locally sourced ingredients.
From their signature "Earth Bowls" packed with nutritious grains and vegetables to their indulgent vegan desserts, Farmacy offers a balanced and delicious dining experience. Here are some delightful dishes from their menu:
Earth Bowls

"The Farmacy" Bowl: A signature dish with nutrient-rich ingredients like quinoa, roasted vegetables, avocado, and sprouts, drizzled with a vibrant tahini dressing. It's a healthy and satisfying option for those seeking a balanced meal.
"The Ayurvedic" Bowl: Inspired by Ayurvedic principles, this bowl combines aromatic spices, seasonal vegetables, and basmati rice. It offers a harmonious blend of flavours and textures, promoting balance and well-being.

Farmaceutical Cocktails

"Clean Martini": A refreshing blend of gin, cucumber, elderflower, and mint, creating a revitalizing cocktail that complements the restaurant's clean eating philosophy and mindful indulgence.
"Green Supreme": A vibrant concoction of vodka, kale, apple, and lime, offering refreshing flavours and natural antioxidants.

Mains

"Farmacy Burger": A plant-based burger made with quinoa and black bean patty, topped with vegan cheese, avocado, and smoky barbecue sauce. Served in a toasted wholegrain bun with a side of sweet potato fries, this dish satisfies burger cravings in a wholesome way.
"Raw Pad Thai": A refreshing take on the classic Thai dish, made with spiralized vegetables, marinated mushrooms, and a zesty almond and lime dressing. It's a light and vibrant option for those seeking a raw, gluten-free meal.

Indulgent Desserts

"Vegan Sundae": A guilt-free treat featuring vegan ice cream, raw chocolate sauce, toasted nuts, and fresh berries. It's a delightful finale to your meal, satisfying your sweet tooth without compromising on quality ingredients.
"Chia Seed Pudding": A creamy and nutritious dessert made with chia seeds, coconut milk, and a hint of vanilla. Topped with seasonal fruits and a sprinkle of granola, it's a delightful option for those seeking a healthier indulgence.
Farmacy's commitment to using organic and locally sourced ingredients and its focus on creative and flavourful plant-based dishes makes it a must-visit destination for London-conscious eaters.
Whether seeking a nourishing bowl, a refreshing cocktail, or a guilt-free dessert, Farmacy offers a well-rounded and enjoyable dining experience.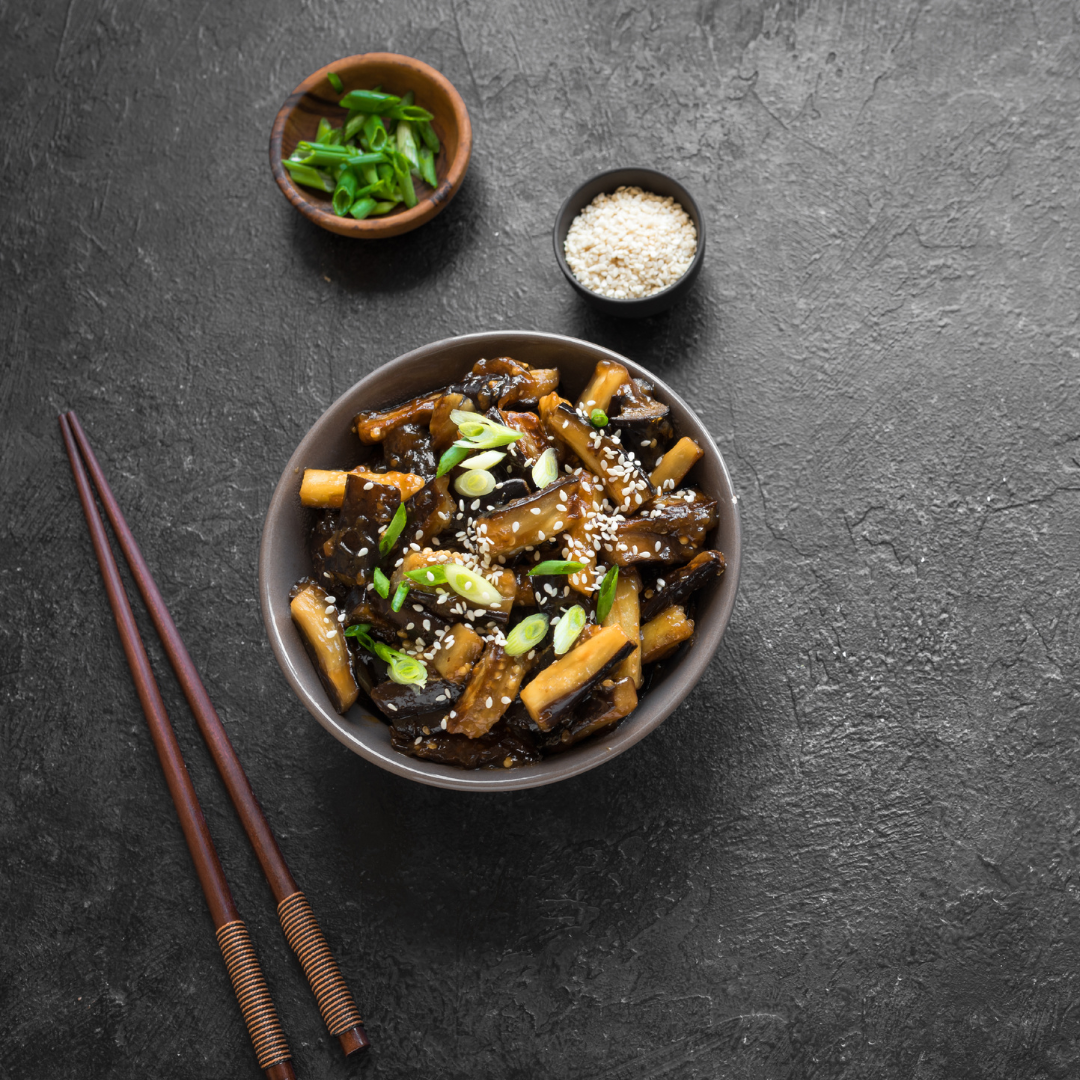 3. The Gate
The Gate, a well-established vegetarian and vegan restaurant with two locations in London, offers a unique blend of British and international cuisine.
Their menu showcases a variety of creative and flavourful dishes that cater to diverse palates. Here are some standout options that exemplify their culinary excellence:
Miso-Glazed Aubergine

This signature dish features tender roasted aubergine glazed with a savoury miso sauce, complemented by pickled cucumber and sesame seeds. The combination of flavours creates a delightful umami experience.

Wild Mushroom Risotto

Indulge in a creamy and rich risotto made with a medley of wild mushrooms, Arborio rice, and fragrant herbs. The dish is finished with truffle oil and crispy shallots, adding depth and earthy aromas.

Asian-Inspired Small Plates

The Gate offered a variety of small plates inspired by Asian flavours, such as crispy dumplings filled with vegetables and served with a tangy dipping sauce. These small bites are perfect for sharing and exploring different taste sensations.

Vegan Desserts

The Gate's dessert menu includes irresistible vegan options that satisfy sweet cravings. Indulge in their decadent chocolate mousse cake, which combines rich and velvety chocolate layers with a light and airy texture. Alternatively, try their refreshing fruit sorbets, bursting with natural flavours.
The Gate's commitment to vegetarian and vegan cuisine and its culinary creativity have earned them a reputation as one of London's top dining destinations.
Whether vegan, vegetarian, or simply looking to explore plant-based options, The Gate offers a delightful and satisfying dining experience with its inventive dishes that showcase the best British and international flavours.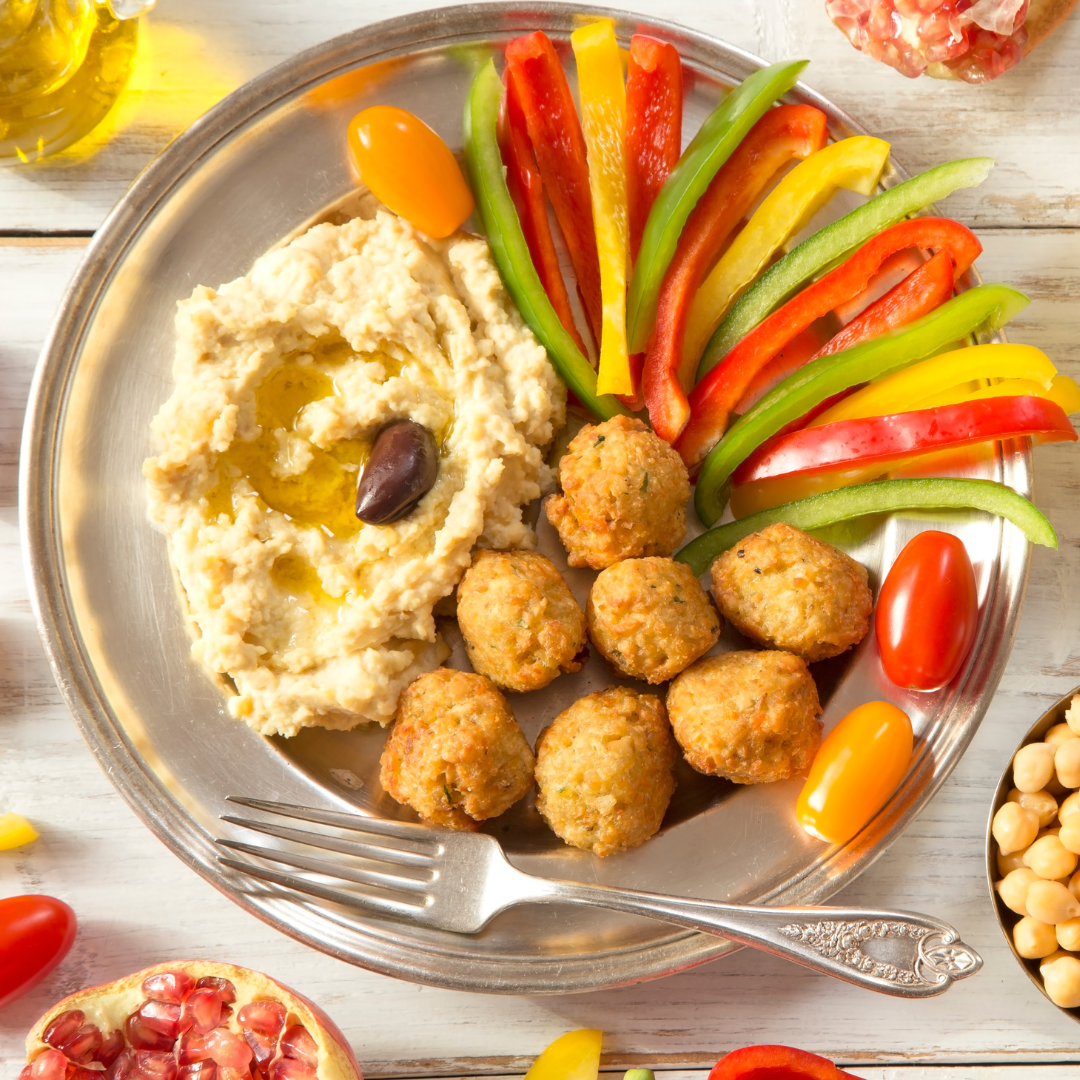 4. Genesis
Genesis, situated in the vibrant neighbourhood of Shoreditch, is a popular plant-based eatery that offers a modern and trendy dining experience. Here are some of the highlights from their menu, featuring comfort food favourites with a plant-based twist:
Burgers

"New York Melt": A mouthwatering burger made with a plant-based patty, vegan cheese, pickles, caramelized onions, and their signature secret sauce. Served in a soft bun, this burger delivers the classic New York flavours cruelty-free.
"Katsu Burger": A Japanese-inspired creation featuring a crispy panko-coated plant-based patty, tangy tonkatsu sauce, vegan mayo, and fresh lettuce. It's a delightful fusion of textures and flavours that satisfy any burger lover.

Tacos

"Buffalo Cauliflower Tacos": Crispy cauliflower florets tossed in spicy buffalo sauce, topped with vegan ranch dressing, slaw, and fresh herbs. These tacos offer a delightful balance of heat, crunch, and creamy flavours.
"Korean BBQ Jackfruit Tacos": Tender jackfruit marinated in a savoury and tangy Korean barbecue sauce, served with pickled vegetables, sesame seeds, and a drizzle of sriracha mayo. These tacos showcase the versatility of jackfruit as a plant-based alternative.

Pizzas

"Margherita Pizza": A classic pizza topped with tangy tomato sauce, vegan mozzarella, fresh basil leaves, and a drizzle of olive oil. The thin and crispy crust perfectly complements the simple yet flavourful toppings.
"Truffle Forest Pizza": A gourmet creation featuring a truffle-infused béchamel sauce, wild mushrooms, vegan cheese, arugula, and a sprinkle of truffle oil. This pizza offers a luxurious and indulgent experience.

Sustainability Initiatives

Genesis takes pride in its commitment to sustainability by using eco-friendly packaging and supporting local suppliers who share their values. They prioritize reducing waste and minimizing their environmental impact, ensuring that your dining experience aligns with ethical and eco-conscious practices.
Genesis provides a refreshing take on plant-based dining, offering comfort food classics that cater to a wide range of tastes. Whether you're in the mood for a juicy burger, flavourful tacos, or a satisfying pizza, Genesis delivers on taste, quality, and sustainability in a modern and trendy setting.
5. By Chloe
By Chloe, a renowned vegan eatery originally hailing from New York, has quickly established itself as a favorite in London's vibrant vegan food scene.
Here are some of the highlights from their menu, featuring delicious plant-based options that are both indulgent and Instagram-worthy:
Burgers

"Classic Burger": A mouthwatering plant-based patty topped with lettuce, tomato, onion, and a special sauce, all nestled between a fluffy vegan bun. This burger offers the perfect balance of flavours and textures for a satisfying meal.
"The Guac Burger": A fan-favourite, this burger features a black bean-quinoa-sweet potato patty topped with fresh guacamole, corn salsa, lettuce, and tangy chipotle aioli. It's a flavourful and hearty option that captures the essence of Mexican cuisine.

Mac And Cheese

By Chloe's version of mac and cheese combines tender pasta shells with a creamy, cheesy sauce made from plant-based ingredients. It's comfort food, offering a rich and satisfying experience for mac and cheese enthusiasts.

Salads

"Quinoa Taco Salad": A vibrant and nutritious salad combining quinoa, spicy seitan chorizo, black beans, avocado, corn, tortilla strips, and a zesty vinaigrette.
This salad is a burst of fresh flavours and textures, perfect for those seeking a lighter option.

Vegan Sweets

By Chloe's dessert menu features delectable vegan treats, including their famous "Chlostess Cupcake," a vegan take on the classic chocolate cupcake with a rich and creamy filling. They also offer freshly baked cookies and dairy-free ice cream for those with a sweet tooth.
Chloe's vibrant and lively atmosphere adds to the dining experience, creating a welcoming space where people can enjoy flavourful plant-based dishes.
With its diverse menu of indulgent burgers, comforting mac and cheese, refreshing salads, and irresistible vegan sweets, By Chloe caters to various tastes and dietary preferences.
Whether you're a dedicated vegan or simply curious about plant-based cuisine, By Chloe delivers on taste, presentation, and overall dining experience, making it a must-visit spot in London.
6. Redemption
At Redemption, a popular vegan restaurant with multiple locations in London, you can enjoy a guilt-free and alcohol-free dining experience.
The menu is filled with nutritious and flavourful dishes made with whole, natural ingredients. Here are some highlights from Redemption's menu:
Buddha Bowls

"Redemption Bowl": A nourishing bowl packed with various ingredients, including quinoa, roasted sweet potato, avocado, kale, and a zesty tahini dressing. This bowl offers a well-balanced mix of flavours and textures, providing a satisfying and wholesome meal.
"Nourish Bowl": A nutrient-rich bowl featuring a variety of seasonal vegetables, grains, and legumes, drizzled with a flavourful sauce. This bowl is designed to provide a wholesome and well-rounded dining experience.

Plant-Based Burgers

"Redemption Burger": A hearty vegan burger made with a combination of plant-based ingredients like black beans, lentils, and mushrooms. It's served on a whole grain bun and topped with fresh lettuce, tomato, and a tangy sauce, offering a satisfying and delicious burger experience.

Raw Desserts

Redemption is known for its selection of raw, vegan desserts. Indulge in options like their "Raw Chocolate Hazelnut Torte" or "Raw Lime Cheesecake," made with natural sweeteners and wholesome ingredients, providing a guilt-free treat to end your meal.
Alongside its food menu, Redemption offers a range of refreshing and alcohol-free beverages, including freshly pressed juices, smoothies, herbal teas, and mocktails. These drinks are perfect for cleansing and hydrating your body while enjoying your dining experience.
Redemption's focus on healthy eating and natural ingredients creates a dining experience that nourishes the body and the soul.
Whether you choose one of their Buddha bowls, savour their plant-based burgers, indulge in raw desserts, or enjoy their refreshing drinks, Redemption showcases that healthy eating can be delicious and satisfying.
With its commitment to wholesome ingredients and alcohol-free options, Redemption provides a unique and welcoming space for those looking to embrace a healthier lifestyle in London.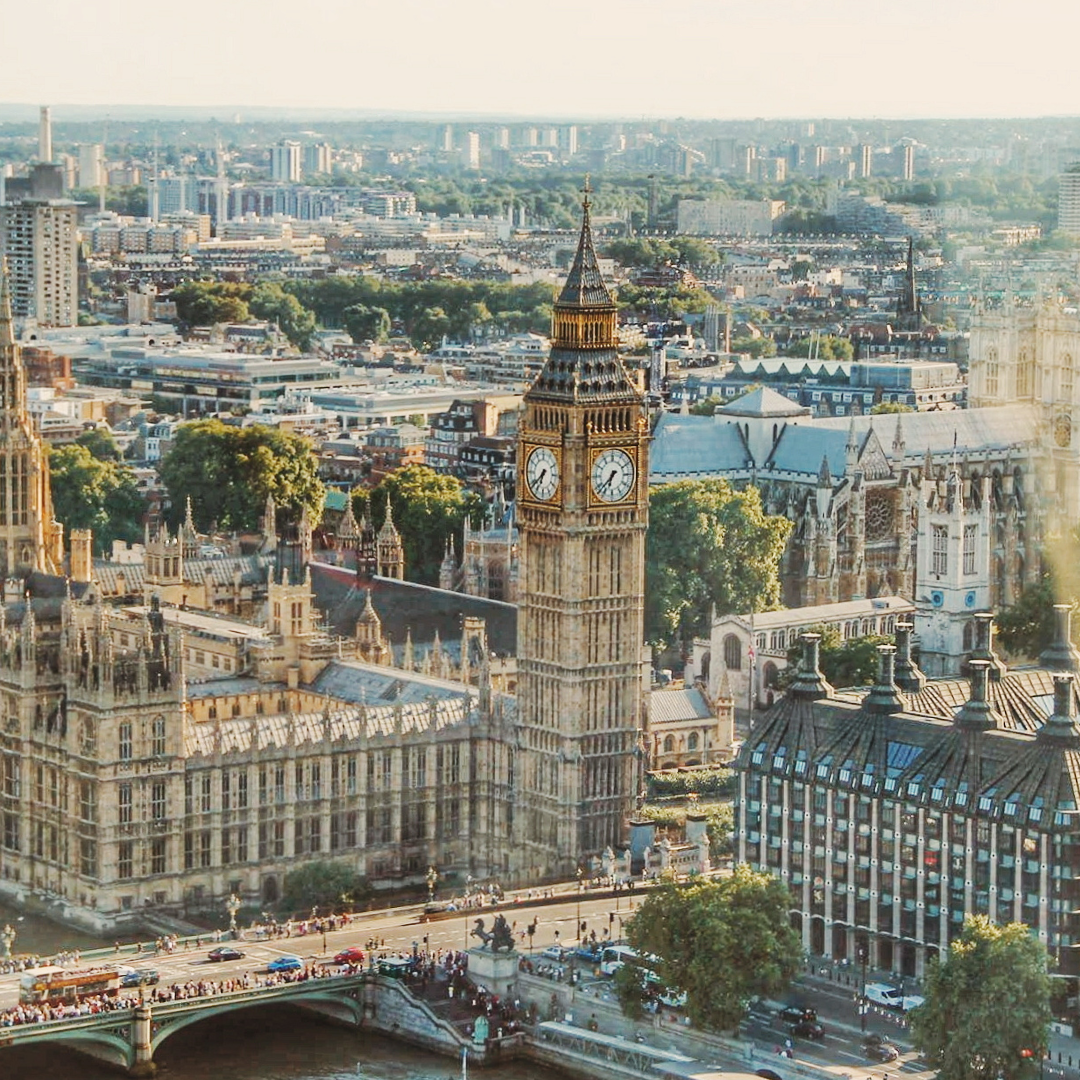 Conclusion
London, England, is a thriving hub for vegan cuisine, offering a diverse range of restaurants that cater to plant-based eaters.
From iconic establishments with a long history in the city to trendy and innovative newcomers, London's vegan restaurants have something for everyone.
London's vegan restaurants cater to vegans and appeal to non-vegans, making plant-based dining accessible and enjoyable for all.
With their commitment to sustainability, ethical practices, and the use of locally sourced ingredients, these establishments contribute to a more conscious and compassionate dining scene.
Indulge in the diverse flavours, enjoy the innovative and delicious creations, and embrace the ever-growing vegan culture making its mark in this cosmopolitan city. London truly offers a culinary haven for vegans and food enthusiasts alike.
I trust you enjoyed reading the article on the Best Vegan Restaurants In London, England. Would you mind staying tuned? There are more blog posts to come very shortly.
JeannetteZ
Your Opinion Is Important To Me
Ideas? Thoughts? Questions? I would love to hear from you. Please leave me your questions, experience and remarks about the Best Vegan Restaurants In London, England, in the comments section below. You can also reach me by email at Jeannette@LivingTheVeganLifestyle.org.
Disclosure
This post may contain affiliate links. I earn from qualifying purchases as an Amazon Associate and other affiliate programs. Please read my full disclosure.
You might also enjoy these blog posts:
Best Vegan Restaurants In Los Angeles
Best Vegan Restaurants In Portland
Best Vegan Restaurants In San Francisco
Best Vegan Restaurants In Paris, France
Best Vegan Restaurants In Canada