Best Vegan Restaurants In Baden, Austria
Best Vegan Restaurants In Baden, Austria
Welcome to Baden, Austria, a city that delights in offering a variety of culinary experiences for vegans.
With its charming streets, rich history, and picturesque surroundings, Baden is a feast for the eyes and a paradise for plant-based eaters.
In this article, we will explore Baden's best vegan restaurants. From cozy cafes to vibrant eateries, you'll discover a range of delectable options that cater to vegans and showcase the city's commitment to plant-based dining.
So, let's embark on a gastronomic journey and uncover the top vegan culinary destinations in Baden, Austria.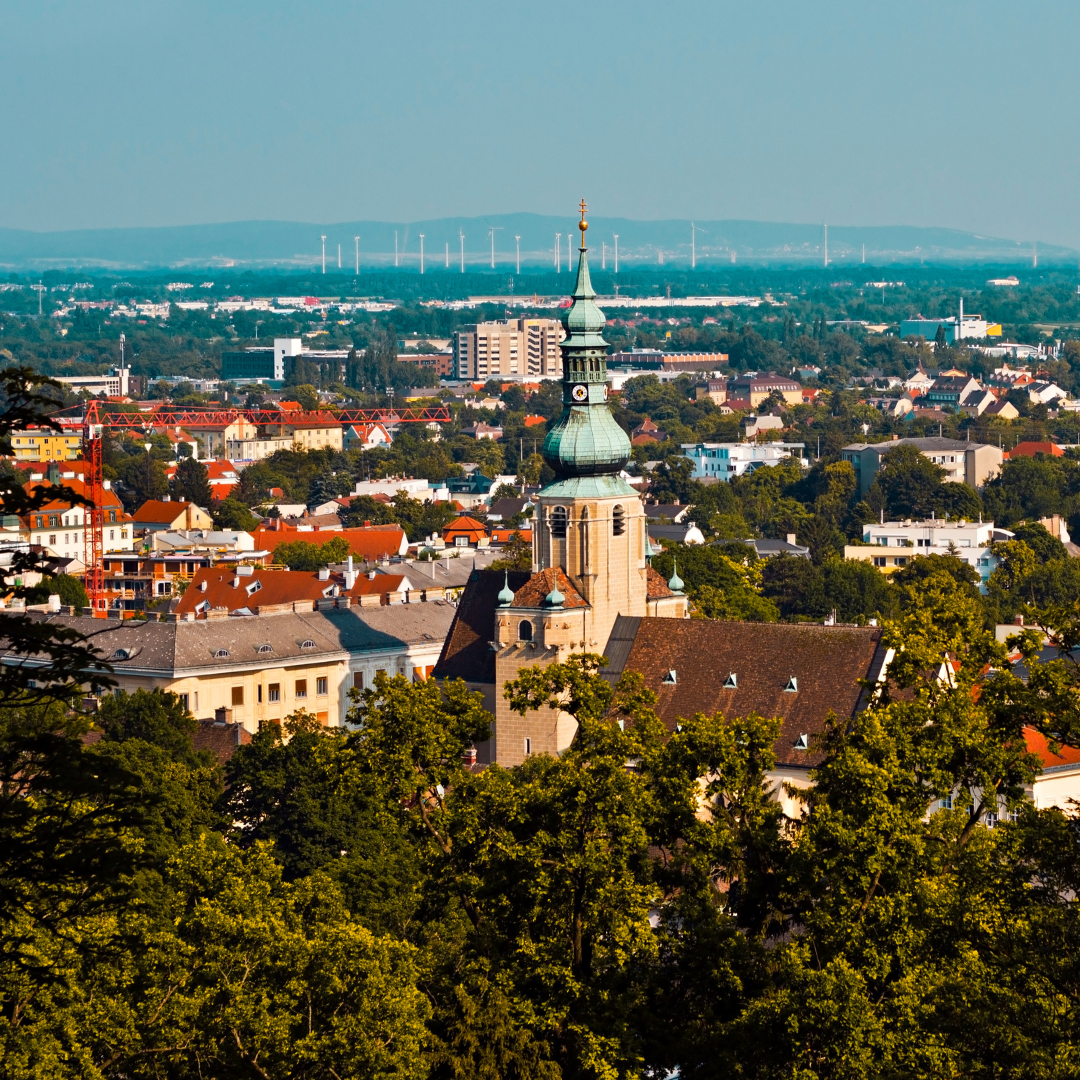 Veganism In Baden, Austria
Veganism has been gaining popularity in Baden, Austria, as part of the global trend toward plant-based diets and sustainable living.
The city has seen an increasing number of individuals embracing veganism for various reasons, including ethical concerns for animal welfare, environmental consciousness, and personal health benefits.
In recent years, Baden has witnessed a rise in vegan-friendly establishments, including restaurants, cafes, and grocery stores.
These places have responded to the growing demand for vegan options by offering various plant-based dishes and products.
From vegan burgers and pizzas to innovative plant-based creations, there are now ample choices for vegans and those interested in exploring vegan cuisine in Baden.
Moreover, vegan events, workshops, and markets have also emerged in the city, creating opportunities for the local vegan community to connect, share knowledge, and promote the values of veganism.
These initiatives foster a sense of community and provide a platform for individuals to learn more about the vegan lifestyle, discover new recipes, and exchange ideas.
Additionally, Baden's proximity to Vienna, the capital city of Austria, allows residents and visitors to explore the thriving vegan scene there.
Vienna offers an extensive selection of vegan restaurants, vegan-friendly stores, and even vegan festivals, further enhancing the accessibility of vegan options for people in Baden.
Overall, veganism has become increasingly embraced and accommodated in Baden, Austria, reflecting a shift towards more conscious and sustainable choices in the city's food culture.
Whether you're a committed vegan or simply interested in plant-based options, Baden offers many opportunities to indulge in delicious, cruelty-free meals and support a more compassionate lifestyle.
Best Vegan Restaurants In Baden, Austria
Indulge in the vibrant and diverse vegan culinary scene of Baden, Austria. This charming city is home to a range of exceptional vegan restaurants that have mastered the art of plant-based cuisine.
From delectable vegan burgers and pizzas to flavourful international dishes and creative vegan desserts, Baden has something to satisfy every craving.
Here are a few highly recommended vegan restaurants in Baden, Austria: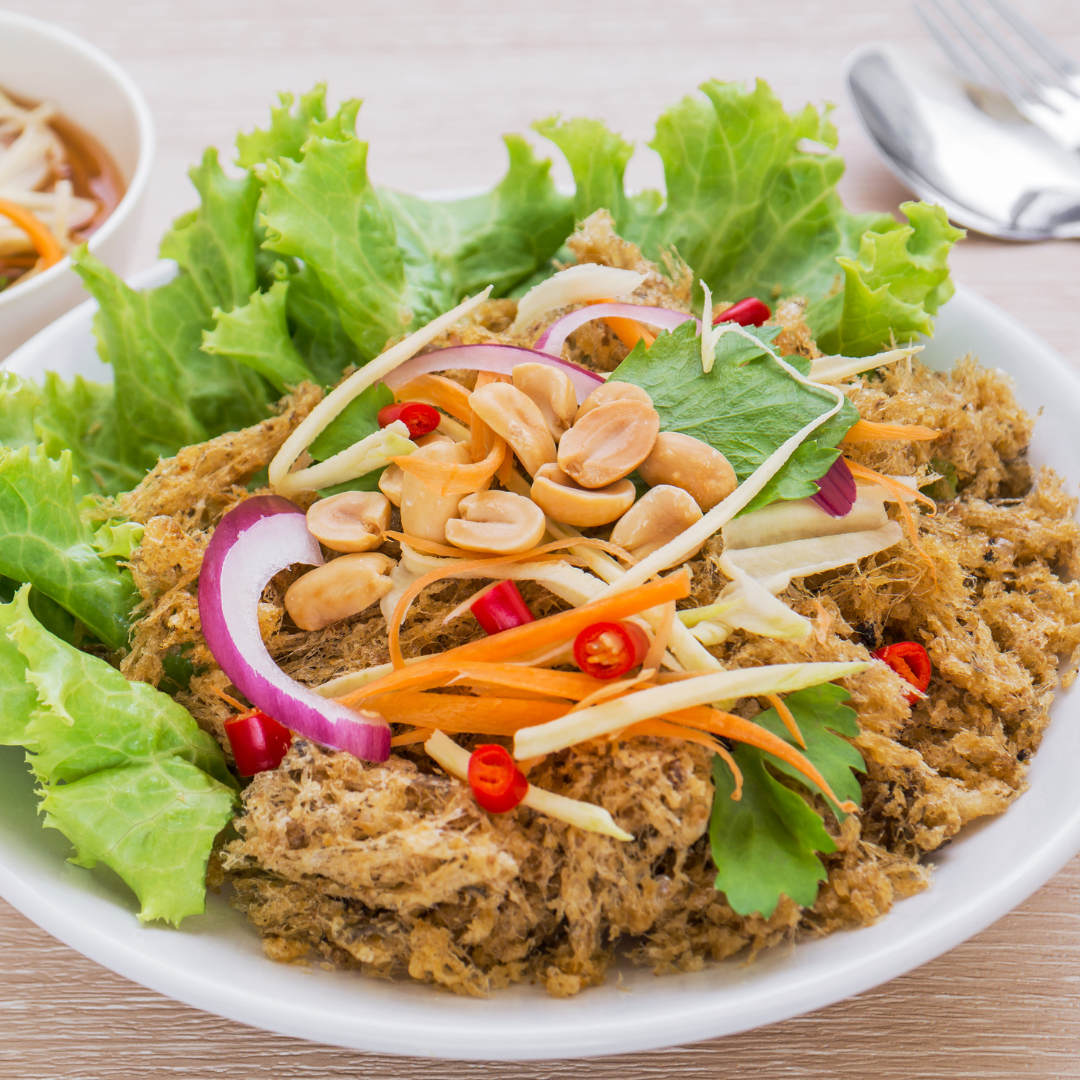 1. Veggiezz
At Veggiezz, you can enjoy a wide range of delicious plant-based dishes made with top-notch, locally sourced ingredients. Here's a breakdown of their diverse menu offerings:
Burgers

Classic Veggie Burger: A homemade plant-based patty made with lentils, quinoa, and mushrooms, served on a toasted whole-grain bun. Topped with fresh lettuce, tomato, onion, and vegan mayo.
BBQ Jackfruit Burger: A flavorful burger featuring pulled jackfruit smothered in tangy BBQ sauce. Served on a toasted bun with pickles, coleslaw, and vegan mayo.

Wraps

Mediterranean Wrap: A delightful wrap with grilled zucchini, bell peppers, eggplant, creamy hummus, tangy vegan feta cheese, and crisp lettuce wrapped in a soft whole-wheat tortilla.
Spicy Chickpea Wrap: A zesty wrap loaded with spicy chickpeas, fresh vegetables, avocado slices, and a drizzle of creamy vegan sauce wrapped in a spinach tortilla for an extra kick.

Salads

Superfood Quinoa Salad: A healthy salad combining protein-packed quinoa, mixed greens, cherry tomatoes, cucumber, avocado, and sunflower seeds. Served with a zesty citrus dressing.
Thai Mango Salad: A refreshing salad featuring juicy mango, shredded carrots, red cabbage, bell peppers, fresh herbs, and a tangy Thai dressing. Topped with roasted peanuts for added crunch.

Nourishing Bowls

Protein Power Bowl: A satisfying bowl filled with quinoa, roasted chickpeas, steamed vegetables, and leafy greens drizzled with a protein-rich tahini dressing.
Teriyaki Tofu Bowl: A delicious bowl showcasing marinated tofu, stir-fried vegetables, and brown rice, all glazed with a delectable teriyaki sauce garnished with sesame seeds and green onions.
These are just a few highlights from Veggiezz's menu, which offers a variety of options to cater to different tastes and preferences.
Whether craving a hearty burger, a vibrant salad, or a nourishing bowl, Veggiezz will surely provide a memorable dining experience with their creative and flavorful plant-based delights.
2. Veggiezz2go
Veggiezz2go, a sister outlet of Veggiezz, is a vegan fast-food destination in Baden's heart. They excel in offering a variety of delicious vegan street food options. Here's a breakdown of their menu:
Burgers

Classic Veggie Burger: A satisfying vegan burger with a homemade lentil, quinoa, and mushroom patty. Served on a toasted bun with fresh lettuce, tomato, onion, and a dollop of vegan mayo.
BBQ Jackfruit Burger: A flavour-packed burger featuring pulled jackfruit smothered in tangy BBQ sauce. Topped with pickles, coleslaw, and vegan mayo for a delightful combination.

Wraps

Chickpea Shawarma Wrap: A delectable wrap filled with seasoned chickpeas, pickled vegetables, fresh greens, and a creamy tahini sauce wrapped in a warm tortilla for a satisfying handheld meal.
Falafel Wrap: A Middle Eastern-inspired wrap filled with crispy balls, hummus, crunchy vegetables, and a drizzle of zesty vegan tzatziki sauce. Perfect for a quick and delicious bite.

Fries

Classic Fries: Crispy golden fries seasoned with a touch of salt, the perfect side to complement your meal.
Loaded Fries: Indulge in a generous portion of fries topped with savoury vegan cheese, vegan bacon bits, green onions, and a tangy vegan sauce. A flavorful twist on a classic favorite.

Desserts

Vegan Ice Cream Sundae: Treat yourself to a delightful sundae with scoops of creamy vegan ice cream, topped with decadent sauces, chopped nuts, and a cherry on top.
Chocolate Chip Cookie: Indulge in a freshly baked vegan chocolate chip cookie with soft, chewy, and rich in chocolatey goodness.
Veggiezz2go is the go-to spot for vegan fast-food cravings in Baden. Their delectable burgers, wraps, fries, and desserts offer a convenient and delicious option for those looking to enjoy plant-based street food.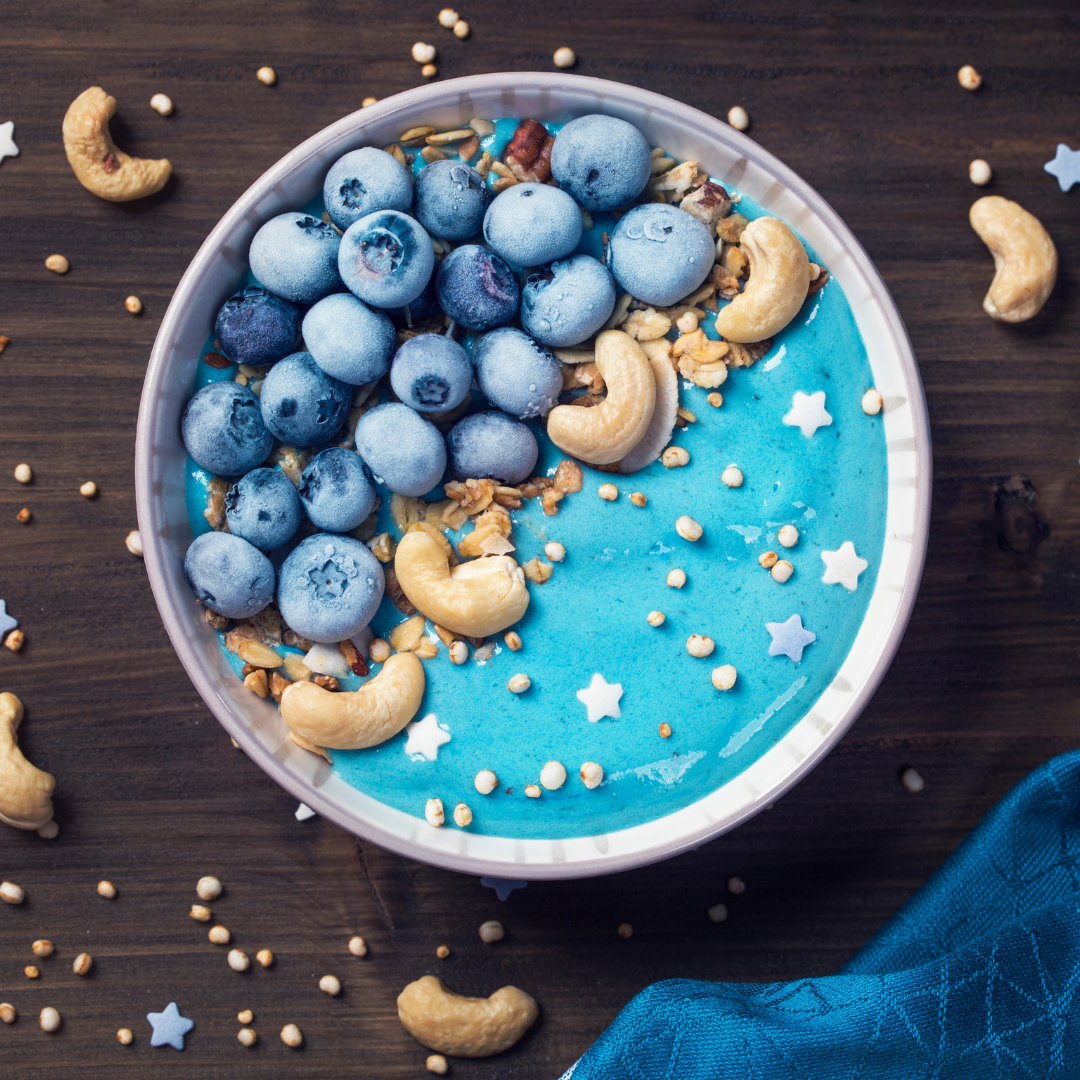 3. Simply Raw Bakery
Simply Raw Bakery is a charming vegan and raw food café in Baden, specializing in delicious raw and gluten-free treats. Their menu features an array of nourishing options made with organic ingredients. Here's an overview of their menu offerings:
Raw Desserts
Raw Chocolate Cheesecake: A decadent and creamy cheesecake made from raw nuts, dates, and cacao. Topped with a luscious chocolate ganache and served with a dollop of coconut whipped cream.
Raw Berry Tart: A delightful tart with a tangy berry filling made from fresh berries and a nut-based crust. It's a perfect balance of sweet and tart flavours.
Smoothies And Juices
Green Detox Smoothie: A refreshing blend of leafy greens, cucumber, celery, lemon, and a sweetness from dates. Packed with nutrients and is ideal for a revitalizing boost.
Tropical Paradise Juice: A vibrant combination of tropical fruits like pineapple, mango, and passion fruit with citrus zing. A refreshing and hydrating option to quench your thirst.
Superfood Bowls:
Acai Bowl: A luscious bowl featuring acai berries blended with frozen fruits, topped with granola, fresh berries, and a drizzle of nut butter. A nourishing and energizing breakfast or snack.
Spirulina Bowl: A vibrant bowl with superfoods like spirulina, banana, spinach, and coconut water. Topped with sliced fruits, nuts, and seeds for a wholesome and nutrient-dense meal.
Other Offerings
Raw Energy Bars: Delicious bars from nuts, seeds, dried fruits, and natural sweeteners. Perfect for a quick and healthy snack on the go.
Matcha Latte: A soothing and antioxidant-rich latte made with ceremonial-grade matcha powder and your choice of plant-based milk. A warm and comforting beverage option.
Simply Raw Bakery is a haven for those seeking raw, gluten-free, and organic delights. Their menu offers a variety of tempting raw desserts, refreshing smoothies and juices, nourishing superfood bowls, and more.
Whether you have specific dietary needs or want to enjoy wholesome treats, Simply Raw Bakery has something to satisfy your cravings.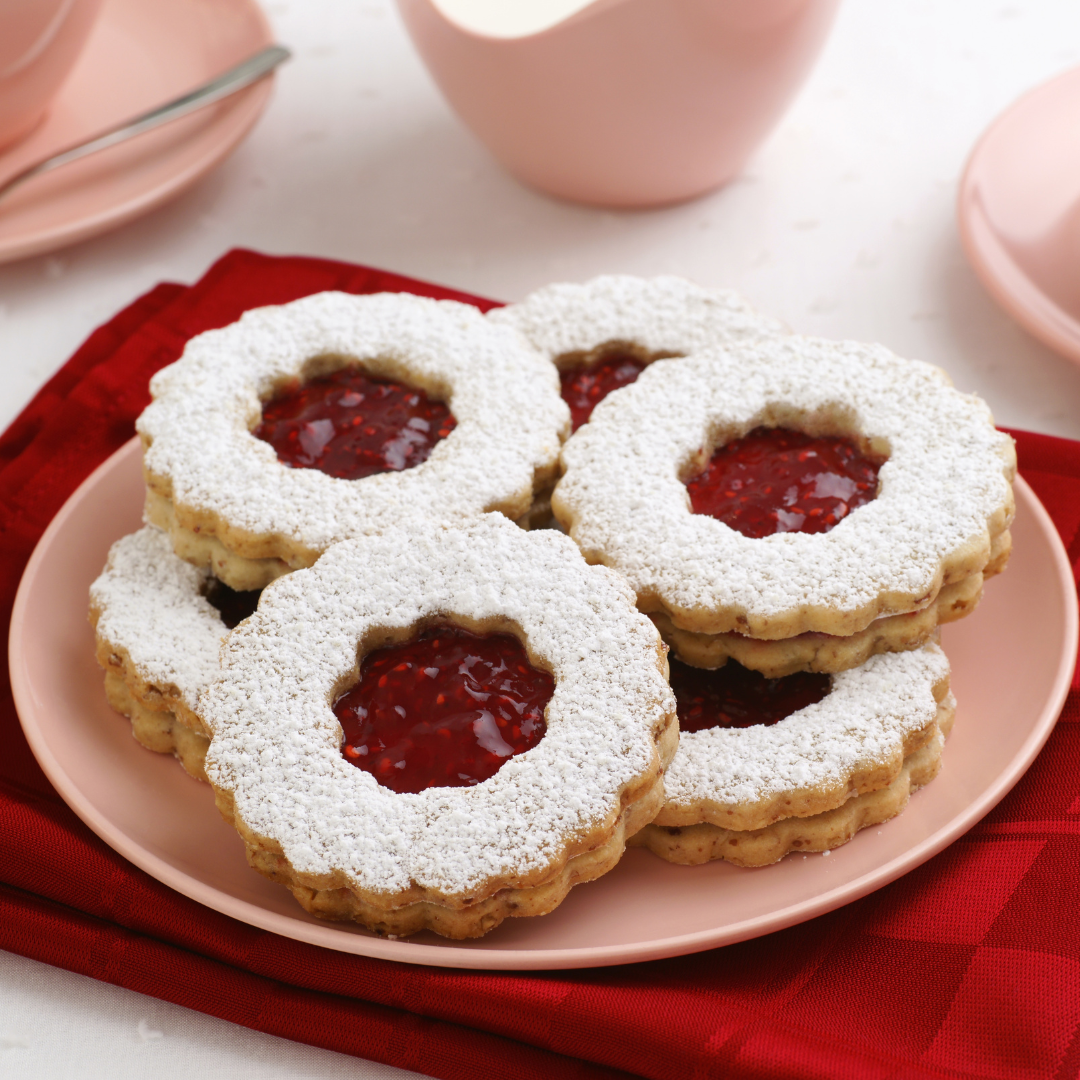 4. Gasthaus Zur Alten Schule
Gasthaus zur Alten Schule is a traditional Austrian restaurant in Baden that caters to vegans with a dedicated menu featuring vegan versions of beloved Austrian classics. Here's a closer look at their vegan offerings:
Starters
Vegan Potato Soup: A comforting bowl of hearty potato soup made with vegetable broth, potatoes, onions, and flavorful herbs and spices.
Vegan Mushroom Strudel: A delectable appetizer of flaky pastry filled with a savoury mixture of mushrooms, onions, and herbs, served with a vegan dip or sauce.
Main Courses
Vegan Schnitzel: A plant-based take on the iconic Austrian schnitzel, typically made with seitan or soy-based cutlets coated in breadcrumbs and lightly fried to achieve a crispy texture and served with traditional sides like potato salad or roasted vegetables.
Vegan Goulash: A rich and flavorful vegan goulash made with plant-based protein, such as seitan or tofu, slow-cooked with onions, garlic, bell peppers, and a blend of spices, served with a side of rice or bread dumplings.
Desserts
Vegan Apple Strudel: A sweet treat featuring a tender pastry filled with cinnamon-infused apples and raisins. Served warm with a dusting of powdered sugar and a dollop of vegan whipped cream or ice cream.
Vegan Linzer Torte: A classic Austrian dessert with a buttery crust filled with raspberry jam and topped with a lattice pattern. Vegan-friendly variations are made using plant-based butter and egg substitutes.
Beverages
Austrian Wines: Pair your meal with a selection of vegan-friendly Austrian wines known for their quality and variety.
Non-Alcoholic Options: Enjoy a range of non-alcoholic beverages, such as fruit juices, herbal teas, or refreshing homemade lemonade.
At Gasthaus zur Alten Schule, you can experience the flavours of traditional Austrian cuisine through their thoughtfully crafted vegan menu. From vegan schnitzel to goulash and strudel, they offer plant-based alternatives that capture the essence of these Austrian classics.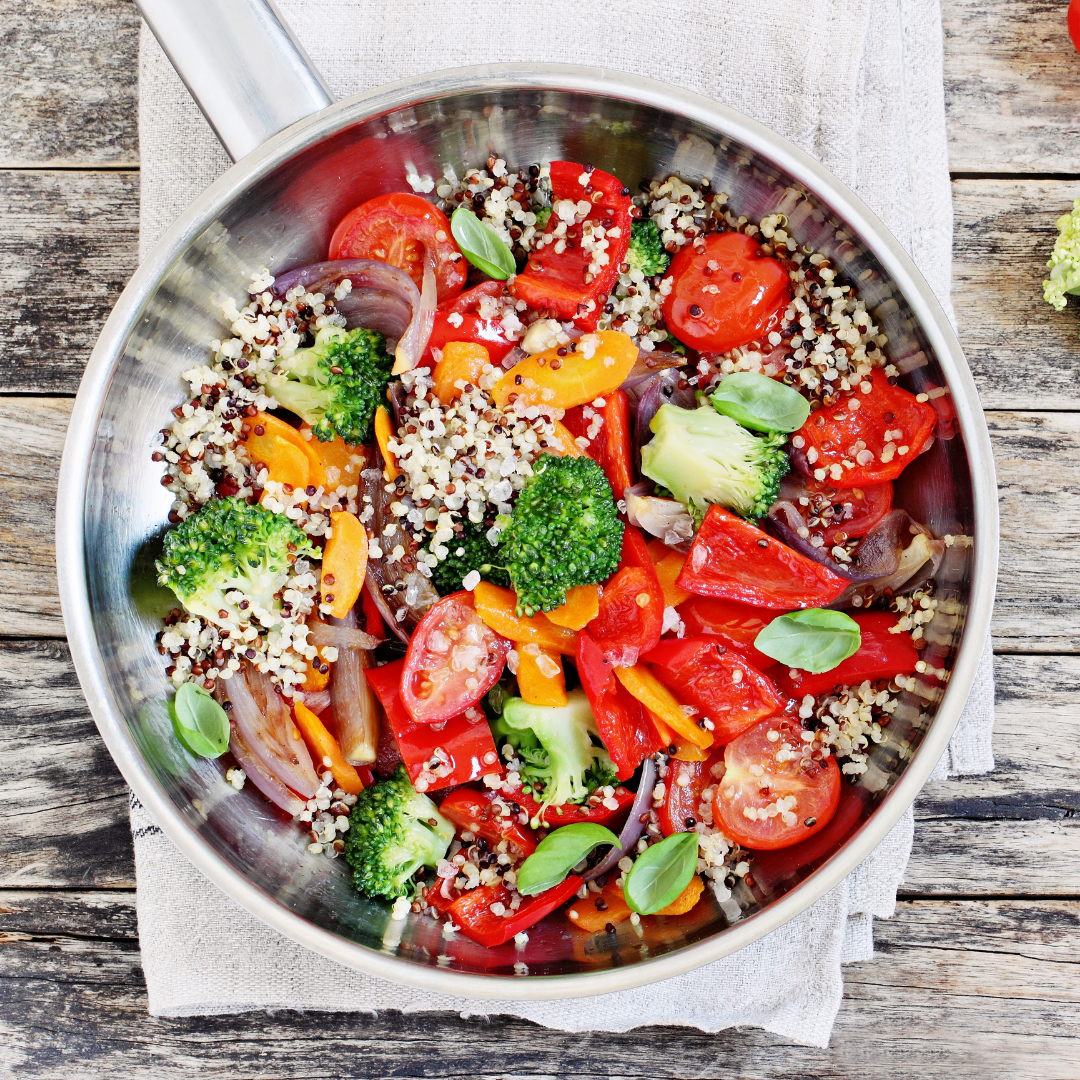 5. Café Allee
Café Allee is a cozy café in Baden that provides a separate vegan menu, offering a range of delectable plant-based dishes. Here's a breakdown of their vegan offerings:
Salads
Fresh Garden Salad: A refreshing salad featuring a mix of crisp lettuce, cherry tomatoes, cucumbers, carrots, and your choice of vegan dressing. Additional toppings like avocado slices, sunflower seeds, or roasted chickpeas can be added for extra flavour and texture.
Quinoa and Roasted Vegetable Salad: A nourishing salad combining protein-rich quinoa, roasted seasonal vegetables, leafy greens, and a tangy vinaigrette. Perfect for a wholesome and filling meal.
Sandwiches And Wraps
Mediterranean Veggie Wrap: A delightful wrap filled with grilled vegetables, such as zucchini, bell peppers, eggplant, and sundried tomatoes, topped with hummus and fresh greens, all wrapped in a soft tortilla.
Vegan Club Sandwich: A stacked sandwich featuring layers of vegan cheese, avocado, tomato, lettuce, and plant-based deli slices, served on toasted bread with vegan mayo.
Soups
Lentil Soup: A comforting bowl of hearty lentil soup with a flavorful vegetable broth, lentils, onions, carrots, and aromatic herbs and spices.
Seasonal Vegetable Soup: A nourishing soup prepared with various seasonal vegetables simmered to perfection in a vegetable broth.
Homemade Cakes And Desserts
Vegan Chocolate Cake: Indulge in a rich and moist chocolate cake made without eggs or dairy, topped with a velvety vegan frosting.
Fruit Crumble: A warm and comforting dessert featuring baked seasonal fruits topped with a crispy crumble from oats, nuts, and plant-based butter.
Beverages
Vegan Milk Options: Enjoy your coffee or tea with vegan milk alternatives, such as almond milk, soy milk, or oat milk.
Fresh Fruit Smoothies: Savor a refreshing blend of fruits and plant-based milk or juice, providing a nutritious and tasty beverage option.
Café Allee offers a cozy ambiance along with a diverse vegan menu. Whether you're in the mood for a fresh salad, a satisfying sandwich, a comforting soup, or a delightful homemade cake, Café Allee has various vegan options to satisfy your cravings.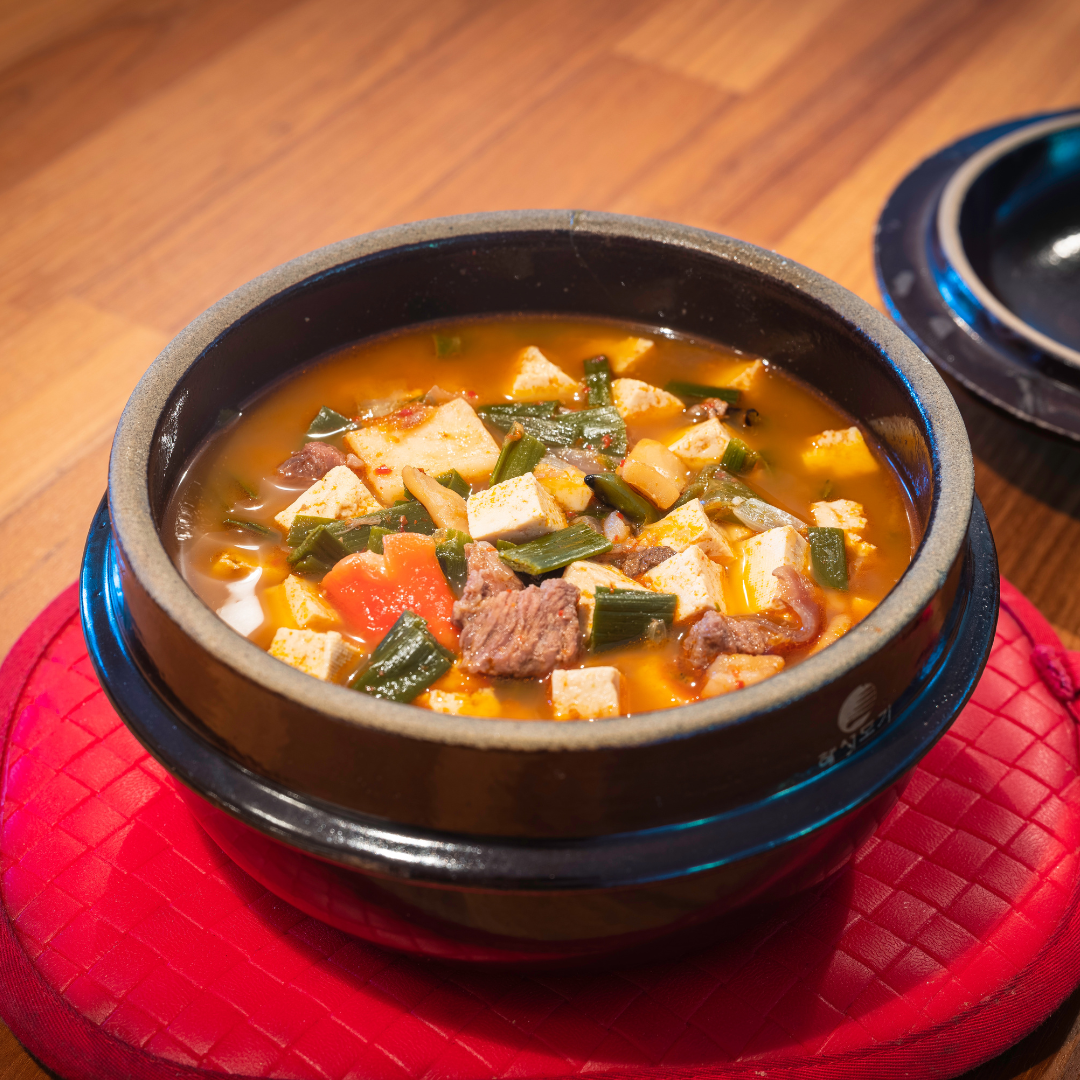 6. Blattgold
Blattgold is a trendy and organic vegan restaurant that prides itself on offering a diverse and creative menu. Here's a closer look at the delightful dishes you can enjoy at Blattgold:
Sushi Rolls
Avocado Maki: Fresh sushi rolls filled with creamy avocado, crisp cucumber, and tangy pickled ginger, wrapped in nori seaweed and served with soy sauce and wasabi.
Spicy Tofu Roll: A flavorful sushi roll featuring marinated and spicy tofu, crunchy vegetables, and a touch of sriracha mayo, all rolled up in nori seaweed.
Bowls
Buddha Bowl: A nourishing bowl with a colourful assortment of roasted vegetables, quinoa or brown rice, leafy greens, and creamy tahini or peanut dressing, topped with crunchy nuts or seeds for added texture.
Teriyaki Mushroom Bowl: A savoury bowl filled with marinated and grilled mushrooms, steamed rice or noodles, sautéed greens, and a drizzle of tangy teriyaki sauce, garnished with fresh herbs and sesame seeds.
Burgers
Beetroot Burger: A vibrant and hearty patty made from beets, beans, and a blend of flavorful spices, served on a toasted bun with lettuce, tomato, onion, and a tangy vegan mayo or aioli.
Smoky BBQ Jackfruit Burger: A mouthwatering burger featuring tender, smoky jackfruit slathered in BBQ sauce, topped with crispy onion rings and creamy coleslaw. Served on a toasted bun.
Pasta
Creamy Cashew Alfredo Pasta: A rich and creamy pasta dish with velvety cashew-based Alfredo sauce tossed with your choice of pasta and sautéed vegetables.
Pesto Zoodles: A lighter option that swaps traditional pasta for spiralized zucchini noodles, tossed in a vibrant and herbaceous pesto sauce and served with cherry tomatoes and pine nuts.
Desserts
Raw Chocolate Tart: A decadent and indulgent raw chocolate tart made with a nutty crust and a smooth chocolate filling, topped with fresh berries or a drizzle of vegan caramel.
Coconut Mango Panna Cotta: A creamy and tropical dessert featuring a coconut milk-based panna cotta infused with sweet mango flavours. Served with a mango coulis and toasted coconut flakes.
Beverages:
Freshly Squeezed Juices: Enjoy a refreshing variety of freshly squeezed juices, such as orange, carrot, or green juice blends, made with a combination of fruits and vegetables.
Superfood Smoothies: Sip on a nourishing smoothie packed with superfoods like spinach, kale, berries, and plant-based protein. Customizable with your choice of vegan milk or juice.
Blattgold offers a tempting menu of organic and plant-based dishes, ranging from sushi rolls and bowls to burgers and pasta.
Their selection of homemade vegan desserts and an assortment of smoothies and freshly squeezed juices complete the dining experience, making it a go-to destination for vegan enthusiasts.
Conclusion
Embarking on a culinary journey in Baden, Austria, vegan food enthusiasts are in for a delightful treat. This picturesque city has various exceptional vegan restaurants with distinct charm and flavours.
These vegan restaurants in Baden not only cater to the dietary preferences of vegans but also strive to deliver exceptional flavours and creative culinary experiences that can be enjoyed by vegans and non-vegans alike.
Whether you're a fan of hearty burgers, nourishing bowls, raw desserts, or indulgent pastries, there is something to please every palate.
Baden, Austria, is a vegan food lover's paradise, offering a diverse and thriving vegan dining scene. With its various restaurants showcasing the best of plant-based cuisine, Baden proves that vegan dining can be exciting, delicious, and accessible to all.
I trust you enjoyed this article about the Best Vegan Restaurants In Baden, Austria. Please stay tuned for more blog posts to come shortly. Take care!
JeannetteZ
Your Opinion Is Important To Me
Ideas? Thoughts? Questions? I would love to hear from you. Please leave me your questions, experience, and remarks about this article on the Best Vegan Restaurants In Baden, Austria, in the comments section below. You can also reach me by email at Jeannette@LivingTheVeganLifestyle.org.
Disclosure
This post may contain affiliate links. I earn from qualifying purchases as an Amazon Associate and other affiliate programs. Please read my full disclosure.
Here are links to some of my favourite articles:
The Ultimate Guide To 5 Days Vegan Challenge
9 Delicious Vegan Healthy Breakfast Ideas
11 Best Muscle Building Vegan Food Ideas With Recipes
Best 7 Vegan Oatmeal Cookies For Kids
Best Vegan Restaurants In Basel, Switzerland
8 Essential Vegan Iron Sources For Your Kids