Estonia Vegan Travel Guide
Estonia Vegan Travel Guide
Welcome to Estonia, a country known for its natural beauty, rich history, and vibrant culture. If you're a vegan traveller looking to explore this fascinating Baltic nation, you're in for a treat.
Estonia may not be the first place that comes to mind when you think of vegan-friendly destinations, but it's a hidden gem for plant-based travellers. 
In this vegan travel guide, we'll take you on a culinary journey through Estonia, showcasing the country's best vegan restaurants, cafes, and food experiences.
Whether visiting the charming capital city of Tallinn, venturing into the picturesque countryside, or exploring the coastal regions, you'll find a growing vegan scene that caters to your dietary preferences.
So get ready to discover the flavours of Estonia and embark on an unforgettable vegan adventure in this enchanting Baltic country.
Vegan Culture And History In Estonia  
Vegan culture in Estonia may be relatively new, but it has been steadily growing in recent years.
The country has seen a rise in veganism as more people become conscious of their health, animal welfare, and environmental sustainability. 
Historically, Estonian cuisine has relied heavily on meat, fish, and dairy products, making it challenging for vegans to find traditional dishes that align with their dietary choices.
However, with the global rise of veganism and the increasing demand for plant-based options, Estonia has embraced the movement and adapted to cater to vegan needs.
One aspect of vegan culture in Estonia is the emergence of vegan festivals and events.
These gatherings unite like-minded individuals, showcasing various vegan products, food, and educational workshops.
Festivals such as the Tallinn Vegan Fair and Tartu Vegan Days have become popular platforms for promoting veganism and creating a sense of community among vegans in Estonia.
Regarding vegan dining, the country has seen a notable increase in vegan-friendly restaurants, cafes, and food options.
In major cities like Tallinn and Tartu, you'll find various establishments specializing in vegan cuisine or offering vegan alternatives alongside their regular menus.
Many restaurants now provide clearly labelled vegan dishes or have dedicated vegan menus to make it easier for vegans to choose.
Furthermore, Estonian supermarkets and grocery stores have started stocking various plant-based products, including vegan meat substitutes, dairy alternatives, and plant-based snacks.
This availability of vegan products has made it more convenient for individuals to adopt a vegan lifestyle or follow a plant-based diet.
Additionally, vegan activism and awareness campaigns have gained momentum in Estonia.
Animal rights organizations and individuals passionate about veganism have raised awareness about animal agriculture's ethical and environmental implications.
Through public events, demonstrations, and educational initiatives, they aim to promote compassion for animals and encourage more people to embrace a vegan lifestyle.
While Estonia's vegan culture and history are still developing, there is a growing acceptance and understanding of veganism.
The country is gradually becoming more inclusive and accommodating for vegans, with an increasing number of options available for vegan dining and vegan-friendly products.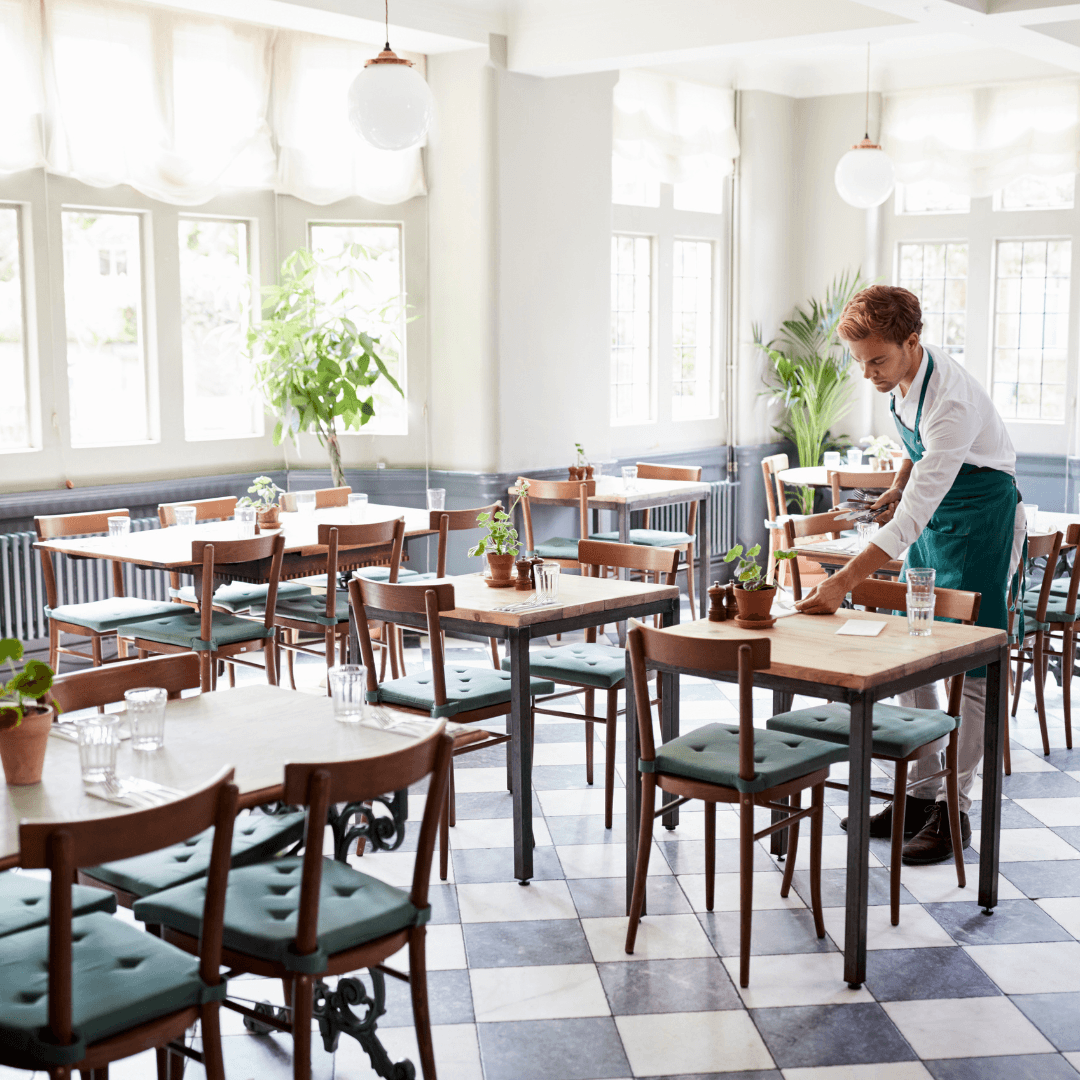 Vegan-Friendly Restaurants In Estonia
Estonia is a country that offers a growing selection of vegan-friendly restaurants, catering to the increasing demand for plant-based options.
Here are some vegan-friendly restaurants and cafes in different cities across Estonia:
1. Vegan Restoran V
Located in Tallinn, Vegan Restoran V offers a diverse menu of plant-based dishes, ranging from burgers and sandwiches to salads and soups.
They also have a variety of vegan desserts and beverages. The restaurant has a cozy and modern ambiance, and its specialty is creating delicious vegan versions of traditional Estonian cuisine.
2. Veg Machine
Situated in Tartu, it is a popular vegan-friendly restaurant known for its flavorful and creative plant-based dishes.
Their menu features a mix of international cuisines, including Asian-inspired stir-fries, hearty burgers, and mouthwatering vegan desserts.
Veg Machine also offers gluten-free options to cater to various dietary needs.
3. Vegan Inspiratsioon
Located in Pärnu, Vegan Inspiratsioon is a charming cafe that offers a range of vegan dishes and treats.
Their menu includes salads, wraps, sandwiches, vegan cakes and pastries.
The restaurant has a cozy and relaxed atmosphere, making it a perfect spot for enjoying a plant-based meal or a cup of vegan coffee.
4. Paju Villa Kohvik
In Haapsalu, Paju Villa Kohvik is a vegan-friendly cafe known for its homemade vegan options.
They offer a selection of vegan soups, salads, sandwiches, and desserts made with fresh and locally sourced ingredients.
The cafe is nestled in a beautiful countryside setting, providing a tranquil and scenic environment for enjoying vegan delights.
5. Vegan Restoran Loving Hut
Located in Narva, Vegan Restoran Loving Hut is a popular vegan restaurant offering a wide range of plant-based dishes.
Their menu includes Asian-inspired cuisine, such as vegan sushi, stir-fries, and noodle dishes.
The restaurant has a warm and welcoming atmosphere and offers takeaway options for those on the go.
6. Vegan Restoran Kaja Pizza Köök
Located in Tartu, Vegan Restoran Kaja Pizza Köök is a cozy pizza place that offers a variety of vegan pizzas with creative toppings and delicious plant-based cheeses.
They also have vegan desserts and a selection of refreshing beverages.
7. Vegan Restoran Väike Rataskaevu 16
Situated in Tallinn, Vegan Restoran Väike Rataskaevu 16 is a cozy and atmospheric restaurant known for its delectable vegan dishes.
Their menu features a mix of international cuisines, including Mexican, Indian, and Mediterranean-inspired options.
8. Vegan Restoran Lendav Taldrik
Located in Tartu, Vegan Restoran Lendav Taldrik is a popular vegan restaurant offering a buffet-style dining experience.
They serve various plant-based dishes, including salads, soups, main courses, and desserts. The restaurant focuses on using fresh and locally sourced ingredients.
9. Vegan Restoran Inspiratsioon Kohvik
Situated in Tallinn, Vegan Restoran Inspiratsioon Kohvik is a charming vegan cafe known for its cozy atmosphere and delicious plant-based meals.
They serve a variety of dishes, including burgers, wraps, and salads, as well as vegan cakes and pastries.
10. Vegan Restoran Juust
Located in Tallinn, Vegan Restoran Juust is a vegan restaurant specializing in plant-based cheese dishes.
They offer a variety of vegan cheese platters, pizzas, burgers, and desserts, all made with homemade vegan cheeses.
These vegan-friendly establishments provide a range of culinary experiences, from pizza places to buffet-style restaurants, ensuring there is something for everyone.
Whether in Tallinn, Tartu, or other cities in Estonia, you'll find delicious vegan options to satisfy your cravings and explore the local vegan food scene.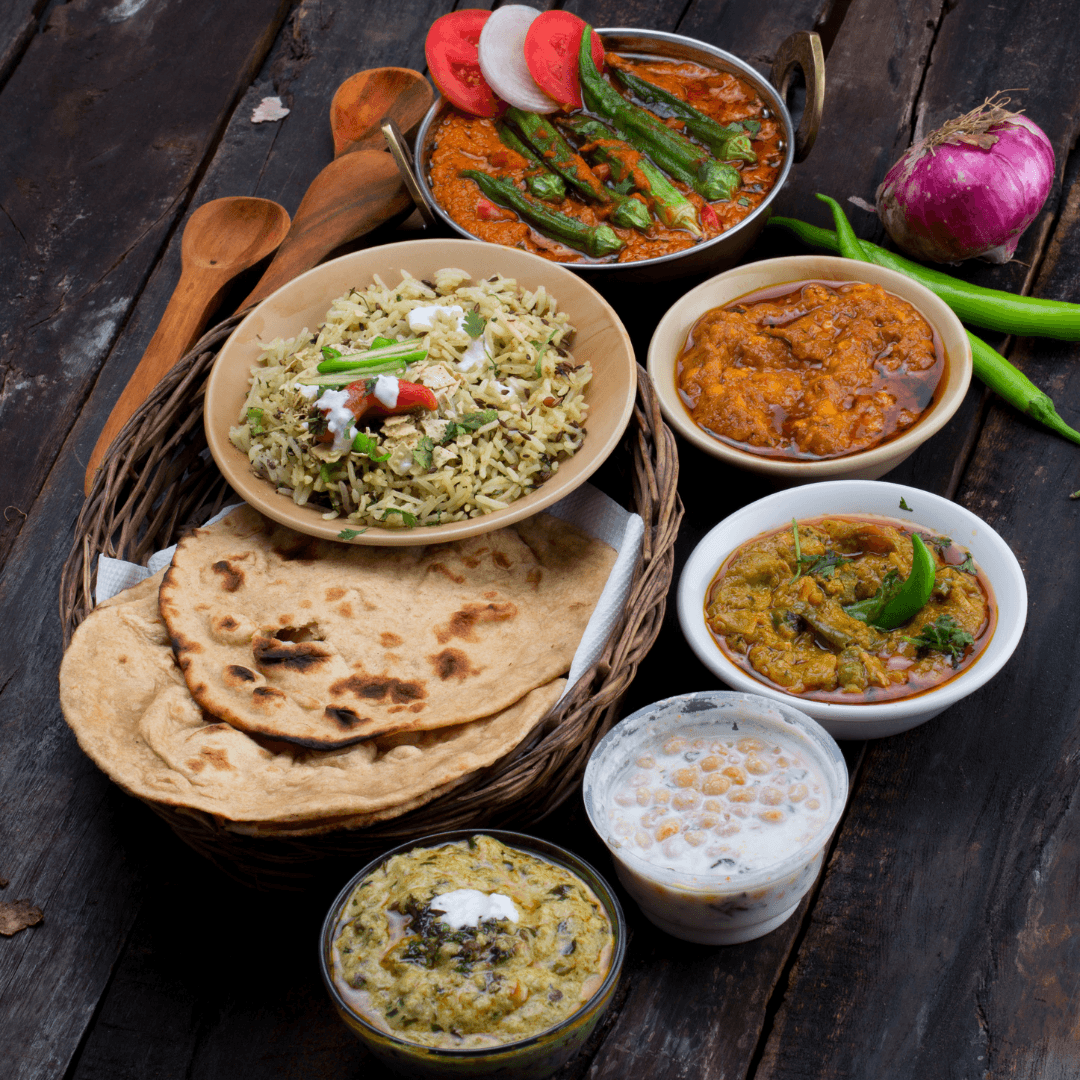 Traditional Estonian Vegan Dishes
Estonian cuisine has a rich heritage, and while it often features meat and dairy products, many traditional dishes can be adapted to suit a vegan diet.
One popular dish that can be veganized is "mulgikapsad," a hearty stew made with sauerkraut, barley, and potatoes.
To make it vegan, omit the meat traditionally used and replace it with hearty vegetables like mushrooms or tempeh for added texture and flavour.
Another Estonian delight is "kama," a grain mix typically made with barley, rye, oat, and pea flour. It is commonly enjoyed as a porridge or mixed with yogurt.
To create a vegan version, use plant-based milk or yogurt and choose gluten-free grains. Adding fruits and nuts can enhance this nutritious dish's taste and nutritional value.
In addition to "mulgikapsad" and "kama," other traditional Estonian dishes can be veganized.
"Rosolje" is a popular salad with boiled potatoes, beets, carrots, onions, and pickles. To make it vegan, skip the eggs and mayonnaise and use a vegan dressing or vinaigrette.
"Kartulipuder," or mashed potatoes, is another staple dish in Estonian cuisine. To make it vegan, use plant-based milk and vegan butter or olive oil for a creamy and flavourful result.
"Pirukad," savoury pastries filled with various ingredients like cabbage, mushrooms, or potatoes, can easily be made vegan by substituting the meat or dairy fillings with plant-based alternatives.
"Leivasupp," or bread soup, a traditional Estonian dessert, can be made vegan using plant-based milk and sweeteners like agave syrup or maple syrup instead of honey.
By veganizing these traditional Estonian dishes, vegans and those with dietary restrictions can still enjoy the authentic flavours of Estonia while exploring its culinary heritage.
Instead of blood and animal fats, vegan versions of "verivorstid" can be made using beetroot, lentils, and a blend of flavourful herbs and spices.
These vegan sausages can be served with traditional accompaniments like sauerkraut and lingonberry sauce.
Sauerkraut is a popular side dish in Estonian cuisine. It can be easily veganized using vegetable broth or water instead of adding animal-based fats or stocks during fermentation.
Vegan sauerkraut can be enjoyed alone or as a topping for various dishes.
Marinated mushrooms are a common appetizer in Estonian cuisine. Mushrooms can be marinated in a flavorful blend of vinegar, oil, herbs, and spices to make them vegan.
This tangy and savoury dish adds flavour to salads, sandwiches, or a side dish. Seljanka is a traditional Estonian soup that typically includes a mix of meat, vegetables, and pickles.
A vegan version can be made by substituting the meat with plant-based proteins like tofu or tempeh and using vegetable broth as the base.
The soup can be packed with vegetables like potatoes, carrots, cabbage, and bell peppers for a nutritious and flavorful meal.
By veganizing these traditional Estonian dishes, locals and visitors can experience Estonia's rich flavours and culinary heritage while adhering to a plant-based diet.
Vegan Accommodation Options
When vegan travel, finding suitable accommodation that aligns with your plant-based lifestyle can enhance your travel experience.
Fortunately, Estonia offers a range of vegan-friendly accommodation options for conscious travellers.
From hotels and guesthouses with vegan breakfast options to eco-resorts emphasizing sustainability, there are choices for various preferences.
When it comes to vegan-friendly accommodation options in Estonia, there are a few places that cater specifically to vegan travellers or offer vegan amenities:
1. Vegan House Omaasi
Located in Tallinn, Vegan House Omaasi is an entirely vegan guesthouse. They offer comfortable rooms and provide vegan breakfast options for their guests.
The breakfast typically includes plant-based milk, yogurt, cereals, fresh fruits, bread, spreads, and other vegan delights.
The staff is knowledgeable about veganism and can recommend vegan restaurants and attractions in the area.
2. Vegan Villa
Situated in the picturesque countryside of Estonia, Vegan Villa is a vegan-friendly guesthouse that provides a tranquil and nature-filled retreat for vegans.
They offer vegan breakfast options made with organic and locally sourced ingredients. They can access a fully equipped kitchen to prepare their meals.
The location allows guests to explore nearby vegan-friendly restaurants and enjoy the natural beauty of Estonia.
3. Veg Gourmet
Veg Gourmet is a vegan-friendly hotel in Tartu that offers a range of amenities catering to vegan guests.
The hotel features a vegan breakfast buffet with various plant-based options such as vegan cheeses, spreads, bread, cereals, fruits, and more.
They also partner with local vegan restaurants, providing guests with discounts or recommendations for vegan dining experiences in the area.
4. Vegan Bed And Breakfast
Vegan Bed and Breakfast is a charming accommodation option for vegan travellers in the peaceful countryside of Saaremaa Island.
They offer cozy rooms and serve a vegan breakfast with a selection of vegan-friendly dishes, including plant-based milk, cereals, bread, spreads, and fresh fruits.
The owners can guide nearby vegan restaurants and attractions, ensuring a vegan-friendly experience during your stay.
5. Vegan Apartments Tallinn
Located in the heart of Tallinn, Vegan Apartments offers fully equipped and vegan-friendly apartments for short-term stays.
The flats have vegan-friendly amenities, and guests can find vegan restaurants and grocery stores within walking distance.
6. Vegan-Friendly Hostels
Several hostels in Estonia are known to be vegan-friendly and accommodate vegan travellers.
They may offer vegan breakfast options, kitchen facilities for guests to prepare meals or partnerships with nearby vegan restaurants.
Examples include Old Town Hostel in Tallinn and Hostel Lõuna in Tartu.
7. Eco-Resorts
Some eco-resorts and eco-friendly accommodations in Estonia prioritize sustainability and may cater to vegan guests.
These places often emphasize organic and locally sourced ingredients; some may have vegan options available upon request.
Check out places like Padaste Manor in Muhu Island or Taevaskoja Holiday Centre in Southern Estonia.
Remember, even if a specific accommodation is not exclusively vegan, many hotels and guesthouses in Estonia are open to accommodating dietary preferences and can provide vegan options for breakfast or meals upon prior request.
To ensure a smooth and enjoyable stay, communicating your nutritional needs in advance is always a good idea.
These vegan-friendly accommodations in Estonia provide a welcoming and inclusive environment for vegan travellers, offering vegan breakfast options and information about nearby vegan restaurants.
They understand and cater to the needs of vegan guests, making their stay comfortable and enjoyable.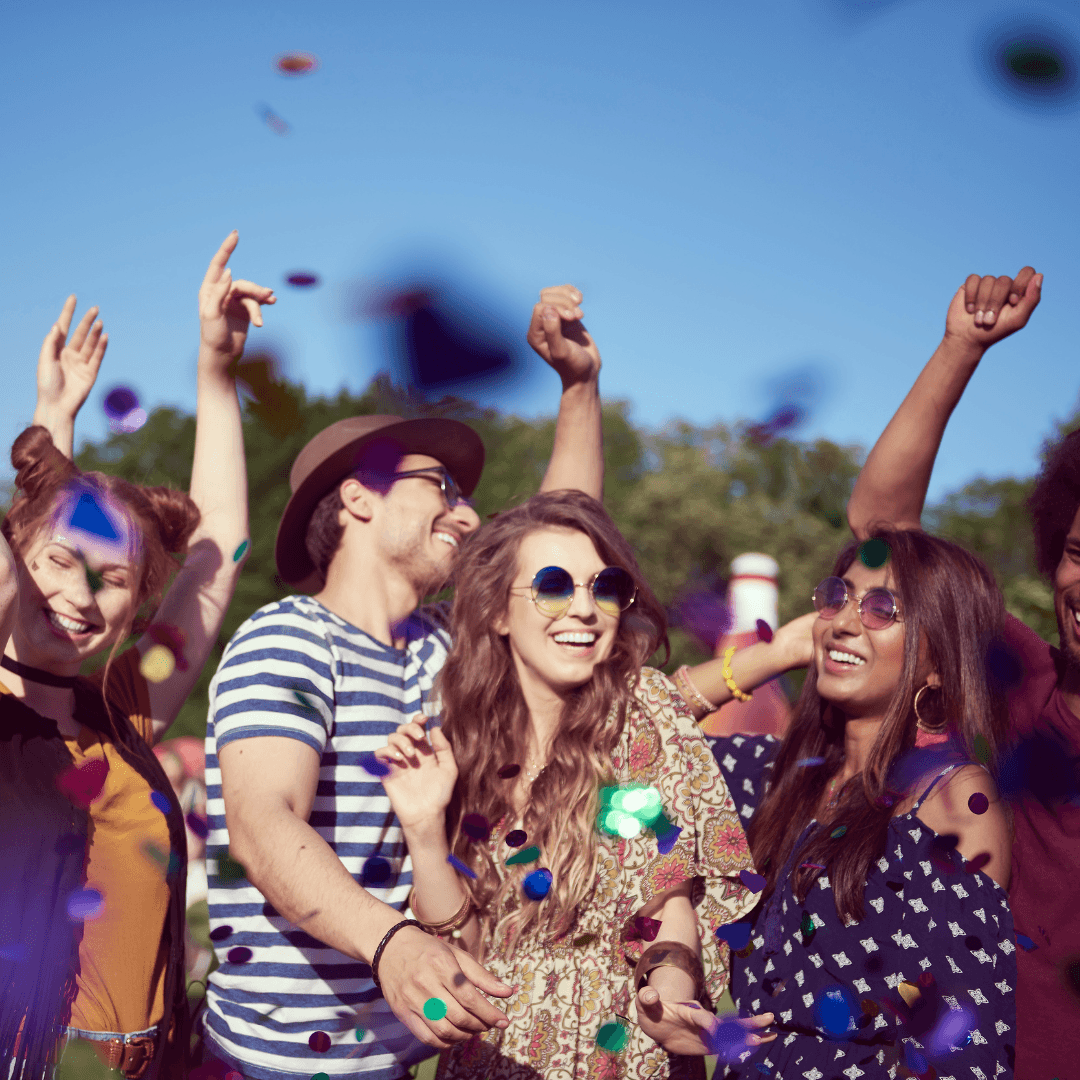 Vegan Events And Festivals In Estonia
Estonia hosts several exciting vegan events, festivals, and food fairs throughout the year, providing opportunities to immerse yourself in the vibrant vegan culture and connect with like-minded individuals.
One notable event is the Vegan Street Food Festival, held in Tallinn, which showcases a wide variety of plant-based street food vendors, offering everything from vegan burgers and tacos to desserts and smoothies.
Attendees can also participate in cooking workshops to learn to prepare delicious vegan dishes. 
Another popular event is the Estonian Vegan Fair, a large-scale fair that features a diverse range of vegan products, including food, cosmetics, clothing, and more.
The fair often includes informative talks, panel discussions, and workshops on topics related to veganism and sustainability.
Additionally, various seminars and lectures are organized by local vegan organizations, covering subjects such as vegan nutrition, animal rights activism, and sustainable living. 
These events provide a platform for vegans and vegan-curious individuals to learn, engage, and celebrate the growing vegan movement in Estonia.
In addition to the Vegan Street Food Festival and the Estonian Vegan Fair, other vegan events and festivals occur in Estonia.
The Vegfest Tallinn is an annual event that brings vendors, speakers, and enthusiasts together to celebrate veganism and promote a plant-based lifestyle.
The festival features a wide array of vegan food stalls, product exhibitions, cooking demonstrations, and educational talks on various aspects of veganism.
Local Vegan Community
The vegan community in Estonia is growing steadily, and some passionate individuals are making a difference in promoting veganism and animal rights.
One such influential figure is Kristel Vilbaste, a vegan activist and founder of the Estonian Vegan Society.
She has been actively involved in organizing vegan events, advocating for animal rights, and raising awareness about the benefits of a vegan lifestyle in Estonia.
Another notable individual is Marit Kutser, a vegan chef and blogger known for her creative and delicious plant-based recipes. 
She shares her culinary expertise through her blog and social media platforms, inspiring others to explore vegan cooking.
Additionally, Meeli Laidvee, a vegan athlete and fitness enthusiast, encourages those seeking to maintain an active and healthy vegan lifestyle.
These individuals and many others in the Estonian vegan community are dedicated to creating a compassionate and sustainable world through their advocacy and positive influence.
Travellers can connect with them through social media, attend vegan events, or even join local vegan groups to gain insights into the vegan scene in Estonia and discover hidden gems in the country.
Conclusion
Estonia offers a welcoming and vibrant destination for vegan travellers.
With its increasing number of vegan-friendly restaurants, vegan accommodation options, traditional Estonian dishes adapted for plant-based diets, and a thriving vegan community, Estonia is a haven for those seeking a compassionate and sustainable travel experience.
Whether exploring the charming streets of Tallinn, immersing oneself in the serene nature of Lahemaa National Park, or attending vegan events and festivals, there are plenty of opportunities to indulge in delicious vegan cuisine, connect with like-minded individuals, and discover the beauty of Estonia while staying true to ethical and environmentally conscious principles.
So pack your bags, embark on a vegan adventure, and let Estonia captivate you with its unique blend of culture, history, and vegan-friendly offerings.
I trust you enjoyed this article about Estonia Vegan Travel Guide. Please stay tuned for more blog posts to come shortly. Take care!
JeannetteZ
Your Opinion Is Important To Me
Ideas? Thoughts? Questions? I would love to hear from you. Please leave me your questions, experience, and remarks about this article on Estonia Vegan Travel Guidea in the comments section below. You can also reach me by email at Jeannette@LivingTheVeganLifestyle.org.
Disclosure
This post may contain affiliate links. I earn from qualifying purchases as an Amazon Associate and other affiliate programs. Please read my full disclosure.
Here are links to some of my favourite articles:
Best Vegan Restaurants In Estonia
12 Best Vegan Restaurants In England
Best Vegan Restaurants In Belgium
Best Vegan Restaurants In Denmark