11 Most Delicious Stevia Vegan Recipes For Your Kids
11 Most Delicious Stevia Vegan Recipes For Your Kids
Stevia works well in baked oatmeal or pancakes for breakfast. It is an excellent option for homemade frozen desserts and creamy puddings.
Stevia helps replace the hidden sugars in various foods, including sauces, side dishes, entrees, and salad dressings. It's best to combine stevia and sugar when baking. Let's try these delicious stevia vegan recipes.
Health Benefits Of Stevia
Stevia is listed on FoodData Central as "no-calorie" (FDC). Although stevia may not precisely have no calories, it has a calorie content lower than sucrose and low enough to be considered zero.
Stevia sweeteners naturally include sweet-tasting ingredients. People who like foods and beverages with natural sources could find this trait advantageous. Due to its low caloric content, Stevia is a healthy substitute for managing diabetes or losing weight.
Here are a few potential stevia health advantages:
According to research, Stevia sweeteners don't add calories or carbohydrates to the diet. They haven't shown any impact on insulin responsiveness or blood sugar levels. This enables diabetics to follow a healthy diet plan and consume more foods.
Another evaluation evaluated the impact of stevia and placebos on metabolic outcomes in five randomized controlled studies. The study found that stevia had little to no impact on body weight, blood pressure, insulin levels, and blood glucose.
In one of these investigations, participants with type 2 diabetes reported that stevia caused appreciable drops in post-meal blood glucose and glucagon levels.
A glucagon hormone controls blood glucose levels, and persons with diabetes frequently have problems with the mechanism that releases glucagon.
Being overweight and obese has a variety of reasons, including physical inactivity and a rise in the consumption of foods rich in calories, fat, and added sugars.
It has been determined that an average of 16% of the calories consumed in the American diet come from added sugars. This has been connected to increased weight gain and poorer blood glucose regulation.
Stevia has very few, if any, calories and no sugar. It can assist in lowering energy intake without compromising taste by being a component of a well-balanced diet.
It has been discovered that certain glycosides in stevia extract can widen blood arteries. They may also enhance urine production and salt excretion.
According to a 2003 study, stevia may help decrease blood pressure. According to the study, the stevia plant may have cardiotonic properties. Cardiotonic activities control the heartbeat and blood pressure.
However, more recent research has revealed that stevia does not affect blood pressure. This benefit of stevia has to be further investigated.
Stevia-containing foods and drinks can help children's diets by reducing the calories from undesirable sweeteners.
Thousands of items, from salad dressings to snack bars, are now available on the market, includes stevia that is derived from natural sources.
This accessibility enables kids to enjoy sweet foods and beverages while adjusting to a lower-sugar diet without consuming extra calories.
Obesity and cardiovascular disease are associated with consuming too many calories and sweets.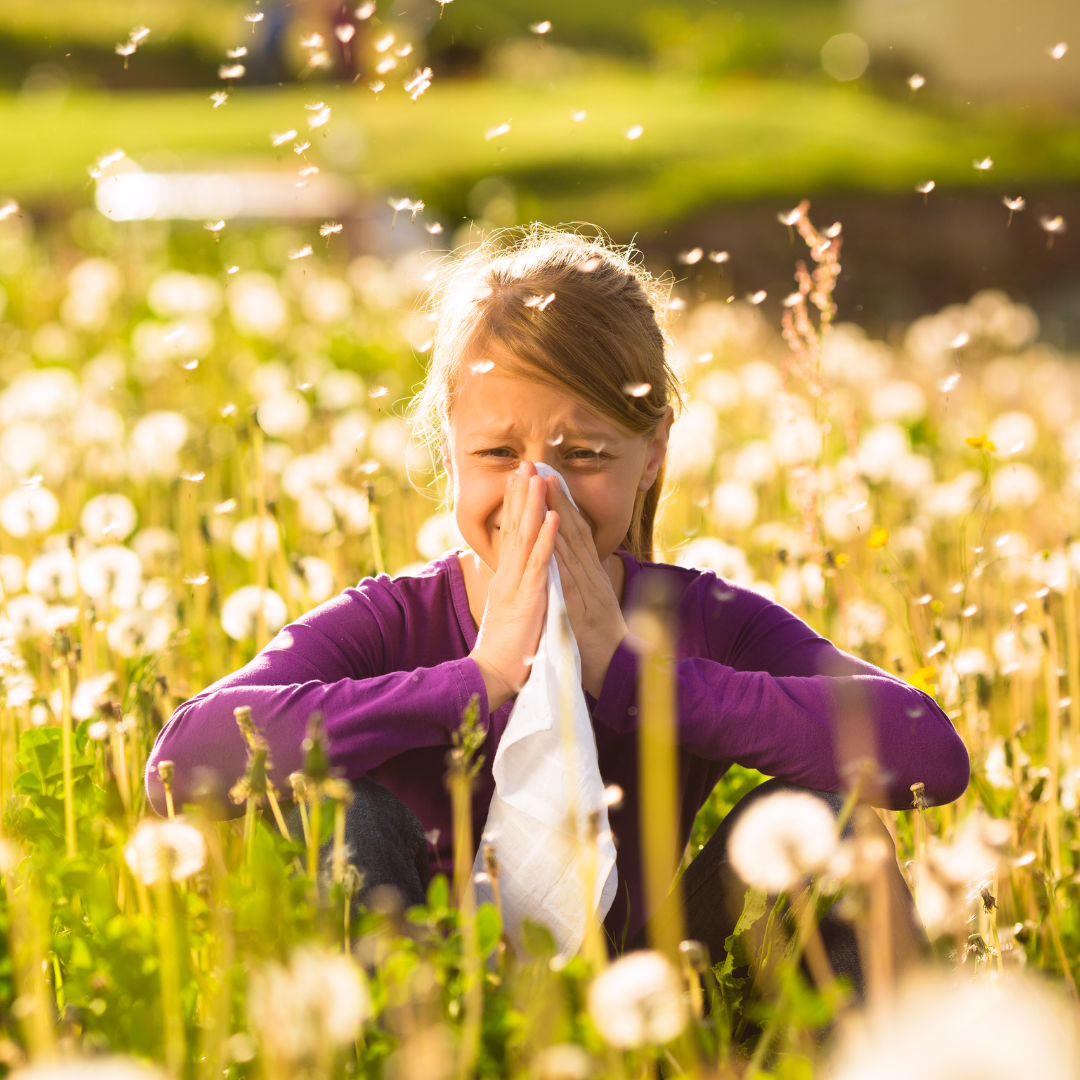 To ascertain whether there was any reason for worry regarding the potential for allergic reactions to stevia, the European Food Safety Committee (EFSA) evaluated the available research in 2010.
"Steviol glycosides are not reactive and are not converted to reactive chemicals, therefore, it is unlikely that the steviol glycosides under study could produce by themselves allergic reactions when taken in meals," the reviewers wrote in their conclusion.
It is improbable that stevia extract, even in its pure form, will result in an allergic reaction. Since 2008, there have been no cases of stevia allergy reported.
Stevia has a reasonably long shelf life, much like sugar. Steve should remain viable for at least 4 years if stored in a cool, dry environment.
You might observe that it slightly cakes if exposed to warm or humid conditions, but the product should still be safe to eat.
Stevia Recipes
Homemade stevia extract has a pleasant flavour and no harsh aftertaste, making preserving fresh or dried stevia leaves easy. Additionally, it's inexpensive and straightforward to utilize in various healthful recipes.
Prep time: 10 minutes | Cook time: 30 minutes | Total time: 40 minutes | Servings: 1
Ingredients
Stevia leaves, fresh or dried: 1 cup
Vodka or Everclear
Method
Remove the stem's new leaves after washing them. Pick through and discard those that are brown or wilted. Before putting the fresh leaves in a clean glass jar, roughly slice them into smaller pieces. Alcohol should thoroughly cover the contents.
Put the lid on and fasten it firmly. Shake the jar and leave it on the counter for 24-36 hours away from direct sunshine. Shake once in a while. Leaving the extract out for more than 36 hours is NOT recommended.
Put the leaves through cheesecloth with a fine mesh, a nut milk bag, or a coffee filter. Squeeze to get all the liquid out. The extract should be poured into a small saucepan, heated gradually for 20 to 30 minutes, and often stirred. AVOID BOILING. Just enough heating causes the alcohol to evaporate and the volume of the liquid to decrease.
Allow to cool and keep in a tiny glass bottle in the refrigerator, preferably with a tincture dropper.
Try these Strawberry Popsicles with Balsamic Vinegar if you want a cool, refreshing, sweet, salty dessert. Yes, it seems absurd, but combined, the three components create a mouthwatering delight.
Prep time: 10 minutes | Cook time: 20 minutes | Total time: 30 minutes | Servings: 3
Ingredients
Strawberries: 1 cup
Stevia: ½ tablespoon
Balsamic vinegar: 1 tablespoon
Method
Blend the stevia and strawberries in a food processor or blender to create a purée.
Pour the mixture into your preferred popsicle moulds after stirring in the balsamic vinegar.
For four hours, place the popsicle moulds in the freezer.
Something that resembles dessert more than a slice of fruit and appears a little more filling. The most delicate dessert you've ever seen could be made using this recipe for apple chips.
Prep time: 10 minutes | Cook time: 15 minutes | Total time: 25 minutes | Servings: 3
Ingredients
Apple: 1
Cinnamon: 1 dash
Stevia to taste
Method
Set oven to 325°F.
Slices of apple are stevia and cinnamon-coated.
Put in the oven for 20 minutes or until chewy and somewhat crispy.
This keto cupcake mix recipe will become one of your all-time favourites for quick and simple recipes for various reasons.
Prep time: 5 minutes | Cook time: 5 minutes | Total time: 10 minutes | Servings: 1
Ingredients
Almond flour: ½ cup
Cocoa powder: ¼ cup
Stevia or other low-carb sugar: ¼ cup
Baking powder: 1 teaspoon
Method
All the components must be combined in a bowl to make the mug cake mix.
Add a lid and transfer to a jar.
To prepare the mug cake, put 4 teaspoons of the mixture, 1 tablespoon of melted butter, 1 egg yolk, and 1 teaspoon of vanilla essence in a mug that can be heated in the microwave.
50–60 seconds on high, or until the center of a toothpick pushed into the middle comes out clean.
Serve after adding vegan whipped cream on top.
These frozen blueberry bites require three ingredients and are a tasty fruity treat. This simple fat bomb dish is low carb, vegan, and sweetened with stevia. Suitable for use with any ice cube pan!
Prep time: 5 minutes | Freezing time: 1 hour | Total time: 1 hour 5 minutes | Servings: 1
Ingredients
Coconut cream: 1 cup
Frozen blueberries: 1 cup
Stevia drops vanilla flavour: 8 drops
Method
In a dish or blender, combine the coconut cream, blueberries, and stevia drops; process until smooth. It can also be done using a stick blender.
Fill silicone ice cube trays with the mixture, then freeze for about an hour or until solid.
These fat bombs are delectable and vibrant, and if you're using stevia, the lime and coconut effectively mask the taste, leaving only a faint trace of sweetness.
Prep time: 10 minutes | Cook time: 10 minutes | Total time: 20 minutes | Servings: 20
Ingredients
Coconut cream: 6 oz
Coconut milk: 13.6 oz
Coconut oil: 4 oz
Zest and juice: 1 lime
Stevia: 1 packet
Dash vanilla
Pinch of sea salt
Method
To make it simpler to scoop off the cream's top, chill the cans of coconut milk overnight in the refrigerator or freezer.
The coconut oil should be melted until it is warm and liquid.
Combine the coconut cream, coconut oil, zest, lime juice, 1 packet of stevia or 1 tablespoon of honey, vanilla, and sea salt in a food processor or with a hand or stand mixer.
Once everything is blended correctly, chill for an hour or until the consistency of cookie dough. Simply leave it on the counter until it reaches the right consistency if you over-chill it. Since it won't be used in the fat bombs, it's okay if some lime juice settles to the bottom of the bowl.
Scoop fat bombs into storage containers (in a single layer) or onto parchment paper using a cookie scoop or a tablespoon. Enjoy after chilling or freezing until set!
Store it in the freezer for optimal results, and let it sit out for a few minutes before enjoying it. Fat bombs will last in the freezer for at least a month and probably longer when stored in an airtight container.
These fabulous vegan chocolate muffins may be created in approximately 30 minutes with only a few basic ingredients. The dish is vegan, gluten-free, refined sugar-free, and simple to prepare.
Prep time: 20 minutes | Cook time: 25 minutes | Total time: 45 minutes | Servings: 7
Dry Ingredients
Oat flour: 1⅓ cup
Coconut sugar: 1⅓ cup
Unsweetened cocoa powder: ½ cup
Baking powder: 1 teaspoon
Baking soda: ¼ teaspoon
Salt: ¼ teaspoon
Vegan chocolate chips: ½ cup
Wet ingredients:
Almond milk: ¾ cup
Applesauce unsweetened: ⅔ cup
Nut butter: ¼ cup
Method
The oven should be preheated to 360°F. Grease or line a muffin tray (180 degrees Celsius). In a sizable mixing basin, combine all the dry ingredients (apart from the chocolate chips) and whisk. Add the wet ingredients and blend after doing so.
Another option is a hand mixer. Add the vegan chocolate chips last, and whisk. The batter should be divided among the muffin pan's wells. Bake the muffins for 24 to 27 minutes or until the tops crack. Put the toothpick through the muffin's middle. It should almost be completely clean (the toothpick can be crumbly or a little sticky, but it shouldn't be moist).
Cool the muffins before eating them for up to 5 days in the fridge or three months in the freezer, and store leftovers in an airtight container.
Since homemade, these high-protein, gluten-free power bars are simple to create, incredibly fresh, and not quite as sweet.
Prep time: 20 minutes | Cook time: 25 minutes | Total time: 45 minutes | Servings: 5
Ingredients
Pecans, lightly toasted: 2¼ cups
Cacao powder: ¼ cup
Dates: 15 large
Vanilla extract: 1 tablespoon
Stevia: 10 drops
Agave nectar or maple syrup: 2 tablespoons
Dried cranberries: ½ cup
Method
Combine and coarsely grind the pecans and cacao powder in a food processor.
Dates should be added and processed until combined with dry ingredients.
Add vanilla, stevia, and agave, and blend until thoroughly mixed.
Dried cranberries should be mixed in with a spoon or your hands.
In an 8×8 inch baking dish, press the ingredients.
Cut into 16 squares after 1 hour of freezing or until stiff.
It's quick, simple, and reasonably priced. You can use stevia-sweetened chocolate; it has no sugar, toasting the hazelnuts enhances their flavour, and it packs protein from the nuts and healthy fats from the avocado, making it even more filling. You can make them in large quantities, they're great for entertaining, and they also make wonderful gifts.
Prep time: 20 minutes | Cook time: 35 minutes | Total time: 55 minutes | Servings: 4
Ingredients
Stevia sweetened chocolate dark chocolate chips: 1 cup
Avocado: 1 mashed
Finely chopped toasted hazelnuts: ⅔ cup
Method
In a double boiler or microwave, melt the chocolate until perfectly smooth. With a fork, mash the avocado until no lumps remain. Now, whisk it into the nearly clump-free, absolutely smooth chocolate mixture. If you're having trouble getting a smooth texture, throw it in the food processor.
Place in the refrigerator to set for 20 to 40 minutes or until the surface feels just a little hard.
When the mixture is set, it shouldn't be sticky on the hands.
Roll the chocolate into balls after scooping it.
Shape the chocolate around the whole hazelnut and place it in the center. (optional) Roll the balls in the crushed hazelnuts after finely chopping the roasted hazelnuts. Eat now or store them in the fridge for one day in an airtight container. Also, they can be frozen.
A fast, simple, and sugar-free snack. It's ideal to take out of the freezer if you want a fast sugar dose.
Prep time: 20 minutes | Cook time: 15 minutes | Total time: 35 minutes | Servings: 24
Ingredients
Unsalted vegan butter: 110 g
Sugar-free peanut butter: 250 g
Pinch of sea salt flakes.
A few drops of liquid stevia
Method
Over medium heat, mix all the ingredients in a pan until everything is melted.
Pour onto a small tray bake tin or baking sheet that has been lined (a smaller container makes for a thicker fudge but fewer squares; a large one makes lots of thin pieces of fudge).
Cut into squares after 20–30 minutes in the freezer when the mixture solidifies.
Keep for up to 2 weeks in the refrigerator or 6 months in the freezer.
When it's time for breakfast or a snack, whip up a batch of these simple Sugar-Free Banana Muffins to share with your infant or toddler. They are incredibly juicy and tasty and require no extra ingredients.
Prep time: 10 minutes | Cook time: 15 minutes | Total time: 25 minutes | Servings: 12
Ingredients
Mashed very ripe banana: 1 cup (+1  banana, mashed to replace 1 large egg)
Melted coconut oil:
Coconut milk: 1 cup
Pure vanilla extract: 1 teaspoon
Whole wheat flour: 1 cup
Rolled oats: ¾ cup
Cinnamon: 1 teaspoon
Baking powder: 1 teaspoon
Baking soda: ½ teaspoon
Sea salt: ⅛ teaspoon
Method
Grease a 24-cup mini muffin tin and preheat the oven to 375°F.
In a medium bowl, combine all the ingredients. While stirring, be gentle. Make careful to mix your batter completely. You must whisk the batter more if you can see the oil streaking through it.
It should have been combined evenly and appear to be one solid hue.
Pour the batter evenly among the muffin cups.
A cake tester placed into the center should come out clean after 14 to 16 minutes of baking.
Allow to cool in the pan briefly before transferring to a wire rack to finish cooling.
Stevia is a healthy alternative to sugar when baking if you have a diabetes diagnosis or are on a sugar-free diet.
Stevia is an all-natural sweetener that gives baked goods a sweet flavour without any drawbacks of refined sugar because it contains neither calories nor carbs.
Do you only have a small garden area or live in an apartment? You can still grow delicious and healthy stevia.  Please check out my Easy Steps To Grow Stevia In Containers blog. (blog to come shortly)
I trust you enjoyed this article about the 11 Most Delicious Stevia Vegan Recipes For Your Kids. Please stay tuned for more blog posts to come shortly. Take care!
JeannetteZ
Your Opinion Is Important To Me
Ideas? Thoughts? Questions? I would love to hear from you. Please leave me your questions, experience, and remarks about this article on the 11 Most Delicious Stevia Vegan Recipes For Your Kids in the comments section below. You can also reach me by email at Jeannette@LivingTheVeganLifestyle.org.
Disclosure
This post may contain affiliate links. I earn from qualifying purchases as an Amazon Associate and other affiliate programs. Read my full disclosure.
Here are links to some of my favourite articles:
Reasons To Avoid Fish And Seafood And What I Can Eat Instead
Easy Techniques To Introduce An Egg-Free Diet
9 Delicious Vegan Mango Dessert Recipes For Your Kids
7 Lemongrass-Flavoured Vegan Recipes For Your Kids
6 Best Vegan Meyer Lemon Recipes For Your Kids
8 Delicious Vegan Hearts Of Palm Calamari Recipes For Your Kids