8 Amazing Vegan Apple Recipes For Your Kids
8 Amazing Vegan Apple Recipes For Your Kids
Apples are a good contender for best all-rounder due to their mild, sweet flavour, firm texture, and widespread availability: The apple can be eaten raw, roasted, or stewed, and it can be used in sweets, breakfasts, salads, baking, and dressings. Grab a bunch of your favorite apples and get into these delectable vegan apple meals, which don't require any processed sugar or additional oil!
Nutrient Content Of Apple
Apples are high in vitamin C and potassium and contain modest levels of several vitamins and minerals. One medium apple contains more than 3% of the Daily Value (DV) for both.
This fruit is also high in vitamin K, B6, manganese, and copper.
Furthermore, the peels are high in plant chemicals, which may lessen your illness risk and provide a variety of other health advantages.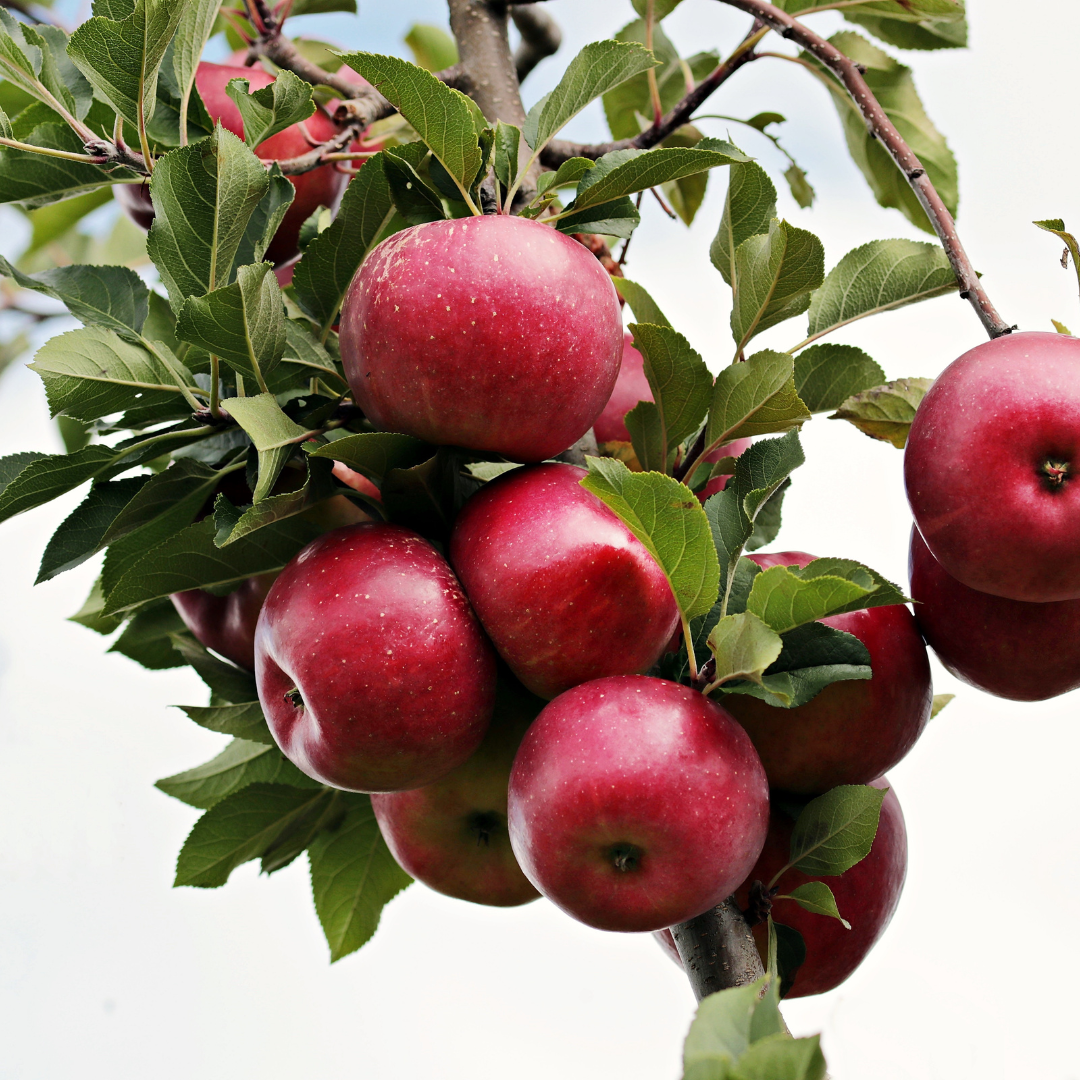 Health Benefits Of Eating Apple
Weight Loss
Researchers believe that incorporating apples into an otherwise healthy and balanced diet may aid in weight loss.
In trials of overweight women on a low-calorie or weight-reduction diet, apple eating has been linked to weight loss.
In one study, women ate apples, pears, or oat cookies daily – meals with equivalent fiber and calorie counts. The fruit group lost 2.7 pounds (1.2 kg) after 12 weeks, but the oat group lost no weight.
50 participants were given three apples, three pears, or three oat biscuits per day in another trial. The oat group lost no weight after 10 weeks, whereas those who ate apples shed 2 pounds (0.9 kg). Furthermore, the apple group consumed 25 fewer calories per day than the oat group, while the oat group consumed more calories.
Increased intake of fiber and antioxidant-rich foods, such as apples, was associated with weight loss in a 4-year trial of 124,086 people. Those who ate apples lost 1.24 pounds on average (0.56 kg).
Apples appear to be weight-loss-friendly not only for adults, but they may also enhance overall food quality and reduce the incidence of childhood obesity.
Low Glycemic Index: Apples have a low glycemic index (GI), which measures how much blood sugar rises after eating.
Low-GI foods can help with blood sugar control and weight management by keeping blood sugar levels balanced rather than raising them.
Furthermore, data suggests that a low-GI diet may aid in preventing diabetes, heart disease, and several malignancies.
Improve Immune System
Quercetin is an antioxidant found in red apples. According to recent research, quercetin can help improve and fortify your immune system, especially when stressed.
Improve Heart Health
Apple's combination of nutrients, antioxidants, and fiber may lower your risk of heart disease.
Apples have been demonstrated to lower your body's cholesterol and inflammatory levels, both of which are important for heart health.
Other research has shown that eating foods high in antioxidants, such as apples, may reduce your chance of dying from heart disease.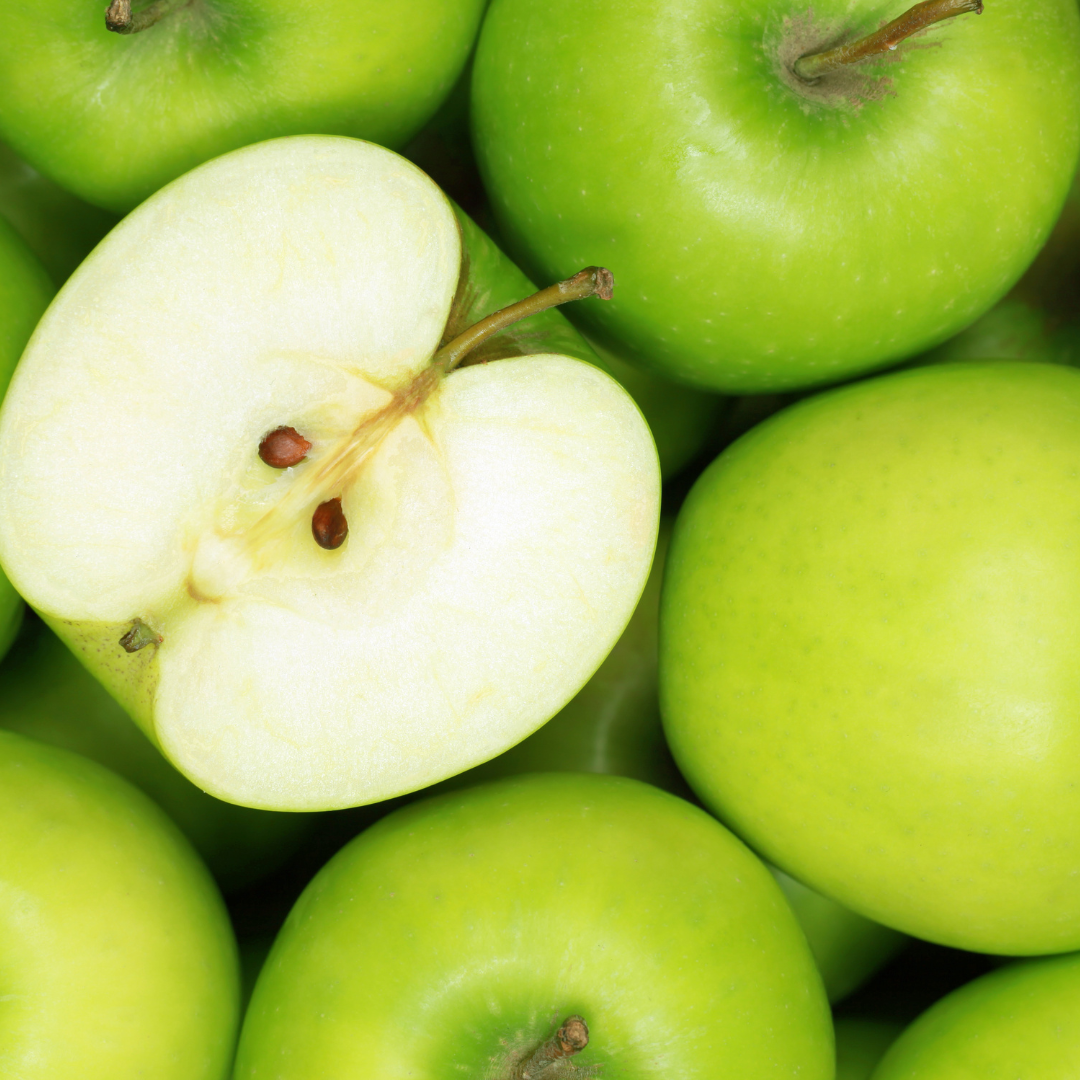 Fight Cancer
Apple rank near the top of the list of fruits in terms of cancer-fighting antioxidant activity (second only to cranberries). A daily apple (or more) has been linked to a lower risk of a variety of cancers, including colorectal, breast, and prostate cancer.
According to a study of various Italian studies, eating one or more servings of apples per day lowered the risk of colorectal cancer more than any other fruit.
Human studies have also indicated that eating apples can help prevent lung and prostate cancer. However, don't discard the peel; it contains the majority of cancer-fighting antioxidants.
Several studies have found a link between apple consumption and lung cancer prevention in adults.
Furthermore, eating at least one apple every day has been demonstrated to lessen your risk of developing oral, throat, breast, ovarian, and colon cancer.
Get Rid Of Diarrhea And Constipation
Whether you can't go to the bathroom or you just can't stop eating apples, the fiber in them can assist. When your bowels are blocked up, fibre may either pull water out of your colon to keep things moving or absorb excess water from your stool to slow them down.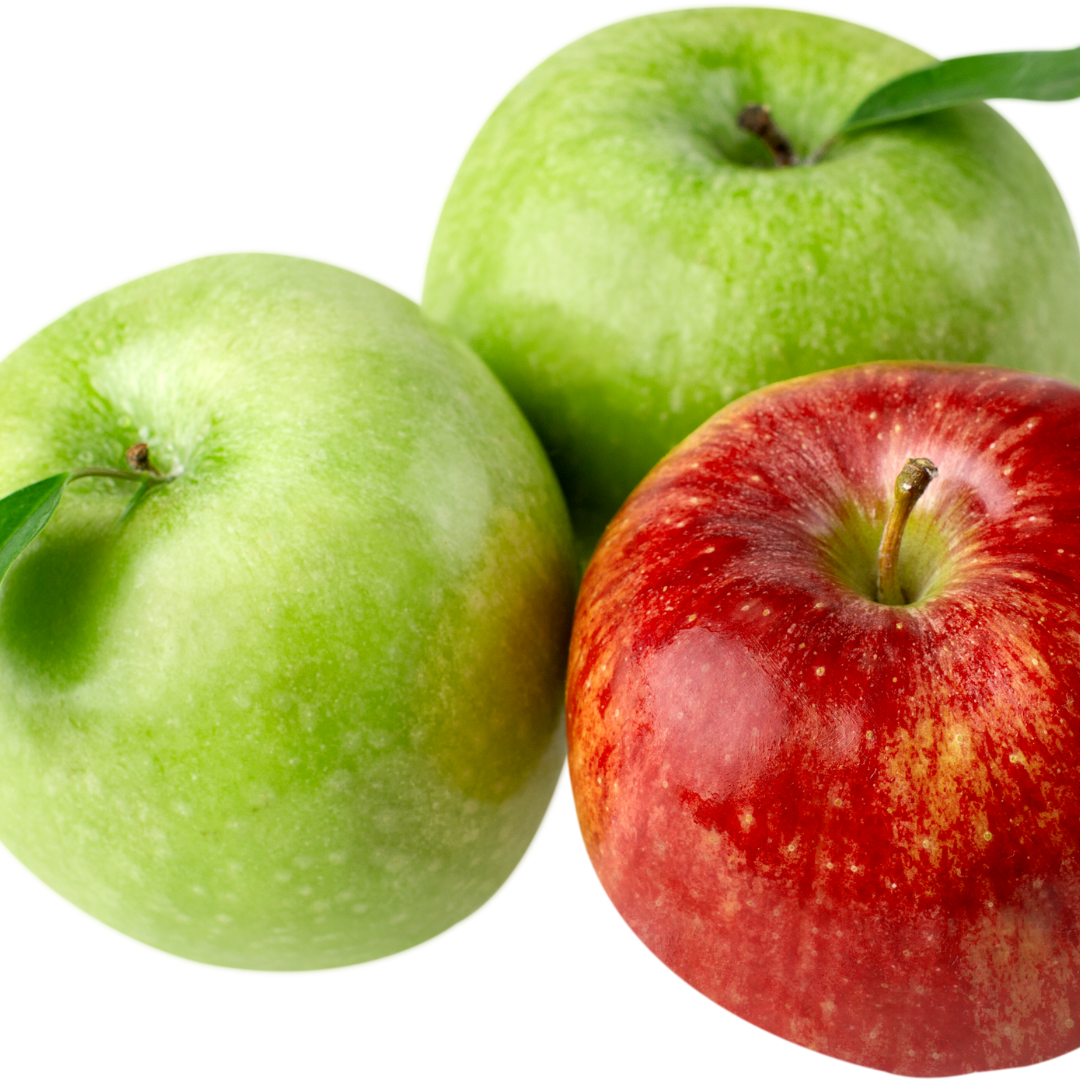 Improve Teeth Health
Apples will not replace your toothbrush, but biting and chewing an apple can promote saliva production in your mouth and minimize tooth decay by lowering bacteria levels.
Hemorrhoids Can Be Avoided
Hemorrhoids result from a bulging vein in the anal canal. Although rarely life-threatening, these veins can be excruciatingly uncomfortable. They are produced by an excessive amount of pressure in the pelvic and rectal areas. Fiber can help keep your bowel movements regular and prevent you from straining too much when going to the bathroom, essential for reducing constipation.
Cleanse Your Liver
Your liver is in charge of flushing these toxins from your system. Many experts are suspicious of fad detox diets, claiming that they can cause more harm than good. Fortunately, one of the best (and simplest) things you can consume to help detoxify your liver is to include fruits, such as apples, in your diet.
Improve Bone Health
According to Childress, eating apples may help bone mineral density.
This can help prevent osteoporosis, a degradation of the bone structure that increases the risk of broken bones.
According to Rice, vitamins and minerals present in apples, such as vitamin C and potassium, can limit the amount of calcium you lose through urine, boosting bone health.
A 2012 research discovered a correlation between increased fruit consumption and bone density and bone strength, with apples being one of the fruits analyzed. The antioxidants and other bioactive substances contained in fruit are thought to be responsible for the bone benefits of fruit consumption.
Amazing Vegan Apple Recipes
1. Peanut Butter Caramel Apples
Bring back those pleasant memories of state fairs and fall festivals with a batch of caramel apples—or create some new autumn memories of your own. These festive delights are coated in a gently sweet, caramel-like shell that hardens as it chills, making them a snack you can dig your teeth into without getting stuck.
Prep Time: 15 minutes | Cook Time: 3 hours | Servings: 6
Ingredients
Granny Smith and McIntosh apples: 6
Natural-style creamy peanut butter, room temperature: ½ cup
Brown rice syrup, room temperature: ½ cup
Salted roasted peanuts, chopped: ¾ cup
Method
One of the most favourite kid-friendly vegan apple recipes. Each apple's stem end should be pierced with a rounded wooden rod.
Combine the peanut butter and brown rice syrup in a small saucepan and heat over low heat until warmed through. Remove the pan from the heat. (The mixture should fall in ribbons off a fork.)
Stir with a bit more brown rice syrup if it's too stiff.) Spread the peanut butter mixture over the apples using a spoon. Sprinkle peanuts on top and lightly press to adhere—chill apples for at least 3 hours on a chopping board or a tray lined with waxed paper.
2. Autumn Mixed Greens Salad
When your favourite apples are in season, make this salad—the tangy cranberry vinaigrette pairs wonderfully with the honey crisp and gala apples. If you need to prepare the apples ahead of time, cut them right before serving to keep their colour, or preserve them in water with a little lemon juice. Serve this dish on its own for a light lunch or with Pumpkin and Anasazi Bean Stew for a more substantial supper.
Prep Time: 20 minutes | Cook Time: 20 minutes | Servings: 4
Ingredients
Brown rice syrup: ¼ cup
Orange zest & juice: 1
Balsamic vinegar: 2 tablespoons
Dijon mustard
Pinch cayenne pepper
Fruit-sweetened dried cranberries: 1 cup
Boiling water: 6 tablespoons
Dried cranberries
Mixed salad greens: 6 cups
Pecan halves, toasted, optional: ½ cup
Crisp apples, peeled, cored, and cut into ½-inch dice: 2
Method
Combine the brown rice syrup, orange zest and juice, balsamic vinegar, mustard, cayenne pepper, and reconstituted cranberries in a blender. Remove from the equation.
Toss the salad greens with the pecans (if using), apples, and remaining dried cranberries in a large mixing dish. Add the dressing to the bowl just before serving and toss well.
3. Kale, Apple, and Quinoa Salad
Every bite of this vibrant salad is bursting with the flavours of fall favourites like apples, butternut squash, and pumpkin seeds. Wait until just before serving to add the dressing for maximum freshness and texture.
Prep Time: 15 minutes | Cook Time: 40 minutes | Servings: 5 cups
Ingredients
Peeled butternut squash: 2 cups ¾-inch pieces
Pumpkin seeds: ¼ cup
Ground cinnamon: ¼ teaspoon
Lemon: 1
Pure maple syrup: 2 tablespoons
Dijon mustard: 1 tablespoon
Stemmed and chopped kale: 3 cups
Cooked quinoa: 1½ cups
Chopped apple: 1 cup
Sliced green onions: ½ cup
Sea salt and freshly ground black pepper to taste
Method
Preheat the oven to 400 degrees Fahrenheit. Using parchment paper or a silicone baking mat, line a 1510-inch baking sheet. Place the squash in the baking pan that has been prepared.
Roast for 20 to 25 minutes, or until squash is soft, sprinkling lightly with water if it becomes dry. On a wire rack, cool gently.
Meanwhile, combine pumpkin seeds and 12 teaspoons of water in a small basin; season with cinnamon. In a small, shallow baking pan, spread out the pumpkin seeds—cool after 5 minutes of roasting or when lightly roasted.
Remove 1 teaspoon of the zest and 2 tablespoons of the juice from the lemon for the dressing. Whisk the lemon zest and juice, maple syrup, and mustard in a small bowl.
Combine the kale, quinoa, apple, green onions, and roasted squash in a large mixing basin. Toss in the dressing to coat.
Combine the kale, quinoa, apple, green onions, and roasted squash in a large mixing basin. Toss in the dressing to coat—salt and pepper to taste. Pumpkin seeds should be sprinkled on top. Enjoy the vegan apple recipe with your family.
4. Purple Potato Cake With Autumn Fruits
This rustic cake gets its tenderness and unexpected colour from purple potatoes. If you don't have purple potatoes on hand, use sweet potatoes or yams.
Prep Time: 30 minutes | Cook Time: 2 hours | Servings: One 9-inch cake
Ingredients
Unsweetened, unflavored plant milk: ½ cup
Apple cider vinegar: 1 tablespoon
Ground flaxseed: 1 tablespoon
Pure maple syrup: ¾ cup
Pure vanilla extract: 1½ teaspoons
Grated purple potato (grated using a large grate): 1 cup
Fresh or frozen cranberries: ½ cup
Whole wheat pastry flour: 1¾ cup
Almond flour: ½ cup
Pumpkin pie spice: 1 teaspoon
Baking powder: 1½ teaspoons
Baking soda: ½ teaspoon
Sea salt: ¼ teaspoon
Apple, thinly sliced: 1
Method
Preheat the oven to 350 degrees Fahrenheit. Preheat the oven to 350°F. Line a bread pan with parchment paper.
Whisk together milk, vinegar, and flaxseed in a mixing dish. Allow settling for 10 minutes or until foamy.
Toss the milk mixture with maple syrup and vanilla extract. Mix thoroughly. Combine the potatoes and cranberries in a large mixing bowl.
Combine pastry flour, almond flour, pumpkin pie spice, baking powder, baking soda, and salt in a separate bowl. Using a whisk, thoroughly combine the ingredients.
Combine the wet and dry ingredients and stir well.
In a bread pan, pour the batter. Distribute evenly. Arrange the apples in a pleasing design on top. Sixty minutes in the oven. When a toothpick put in the center comes out dry, the cake is done.
Allow the cake to cool in its pan on a cooling rack.
Whisk together maple syrup, lemon juice, and pumpkin pie spice in a mixing bowl to make the glaze. Drizzle the glaze over the cake and set it aside to cool completely. Allow the drizzle to sink into the cake's bottom layer, pulling the parchment paper away from the sides if necessary.
Refrigerate the cake for 1 hour or until ready to serve.
5. Triple Apple Cake
People won't believe this apple cake is free of sugar, oil, and wheat because it's delicious, sweet, and moist. Although it can be served at room temperature, the texture improves with cooling.
Prep Time: 15 minutes | Cook Time: 45 minutes | Servings: One 9-inch square cake
Ingredients
Rolled oats: 2 cups
Flaxseed meal: 6 tablespoons
Apple pie spice (tip, above): 1 tablespoon
Regular or sodium-free baking powder: 1 teaspoon
Baking soda: 1 teaspoon
Vanilla powder (optional): 1 teaspoon
Unpeeled apples, cored and thinly sliced: 3 cups
Unsweetened applesauce: 1½ cups
Dried apple rings, finely snipped: 2 oz.
Method
Preheat the oven to 350 degrees Fahrenheit. Combine the first six ingredients in a large mixing bowl (through vanilla powder). Mix in the apples, applesauce, and dried apple well. Spread the batter equally in a 9-inch square silicone baking pan.
Bake in the preheated oven for 30–35 minutes, or until the center is set. Cool for 10 minutes in the pan on a wire rack. Remove from pan and place on a wire rack to cool completely. Chill for at least 1 hour before serving for the best texture. Sprinkle with more apple pie spice if desired.
6. Apple Overnight Oats
This breakfast delight is best served in pint-size canning jars. The extra headroom allows you to swirl your cereal before eating it. To make an "apple pie" version of this recipe, follow these steps: Substitute 12 teaspoons apple pie spice for the orange zest and ginger in the recipe.
Prep Time: 15 minutes | Cook Time: 8 hours | Servings: 2 jars
Ingredients
Rolled oats: 1
Chopped apple, such as Braeburn or Honeycrisp: 1
Unsweetened plant milk
Whole dates, finely chopped: 2 pitted
Chopped walnuts, toasted: 2 tablespoons
Pure maple syrup: 1 tablespoon
Orange zest: ½ teaspoon
Ground ginger: ¼ teaspoon
Dash sea salt
Method
Combine all of the ingredients in a medium mixing basin. Divide the mixture between two glass jars or bowls if preferred. Chill for 8 hours or overnight, covered.
Serve with extra orange zest on top if preferred.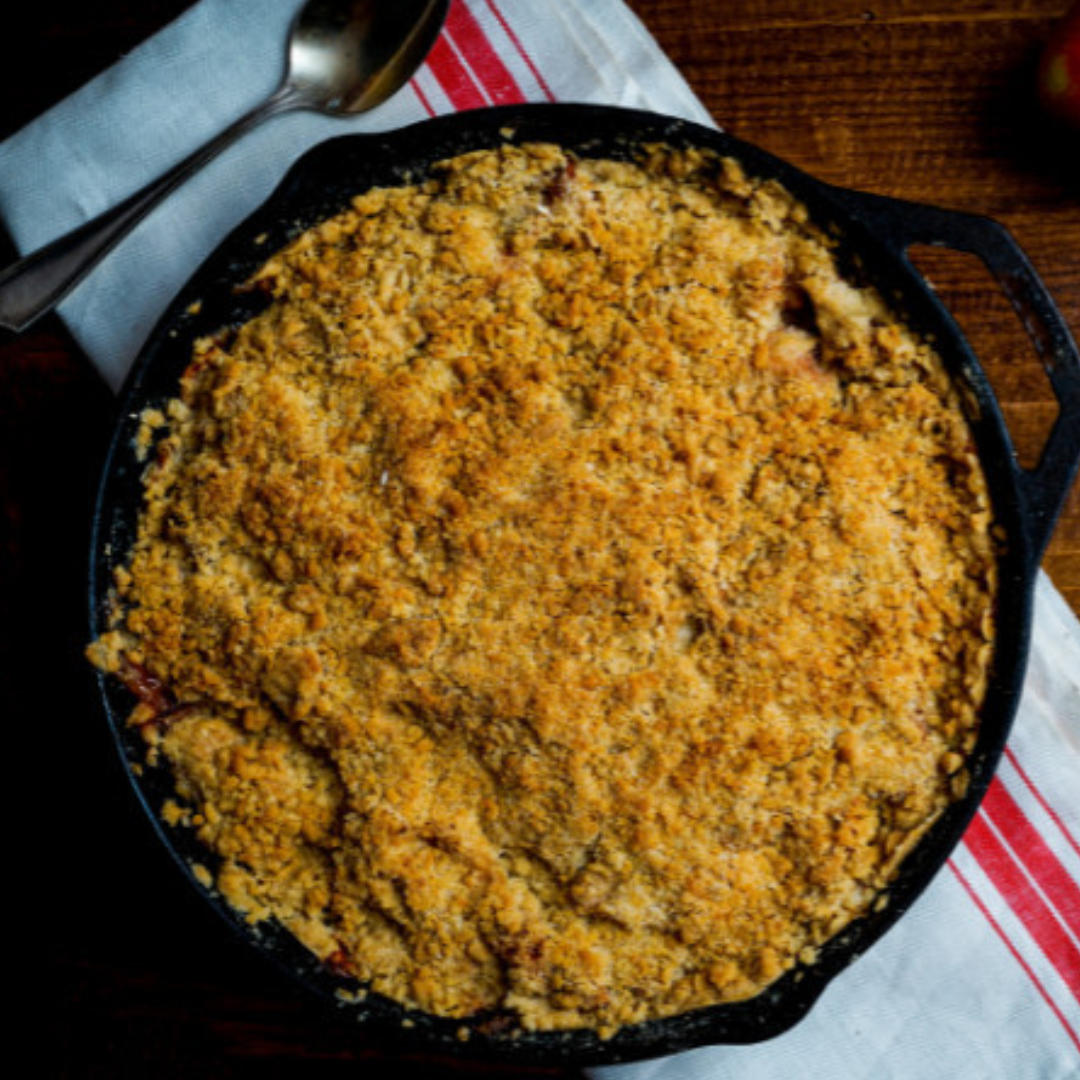 7. Raw Apple Crumble
This delicacy is simpler and quicker to create than an apple pie or crisp, and it does not require baking. Instead of processed sweeteners, this recipe calls for dates for sweetness, as well as lemon juice and nutmeg for zing.
Prep Time: 0 minutes | Cook Time: 20 minutes | Servings: 5-6
Ingredients For The Diced Apple Filling:
Peeled and diced apples: 4
Lemon juice: 1 tablespoon
Ingredients For The Applesauce:
Peeled and diced apples: 2
Fresh lemon juice: 2 tablespoons
Pitted Medjool dates chopped: 5
Raisins: ¼ cup
Cinnamon: ¼ teaspoon
Ground nutmeg: ¼ teaspoon
Method
To prepare the crumble topping, in a food processor, combine the walnuts and dates to make crumbly nuggets similar in size to Grape Nuts cereal. Set away. Spoon into a small bowl.
To prepare the filling: Set aside the 4 peeled, diced apples in a basin with 1 tablespoon of lemon juice.
Next, in a food processor, combine all of the sauce ingredients: 2 apples, 2 tablespoons lemon juice, dates, raisins, cinnamon, and nutmeg Toss this mixture with the apple slices.
Spoon into dessert bowls and top with the date-nut crumble topping to serve.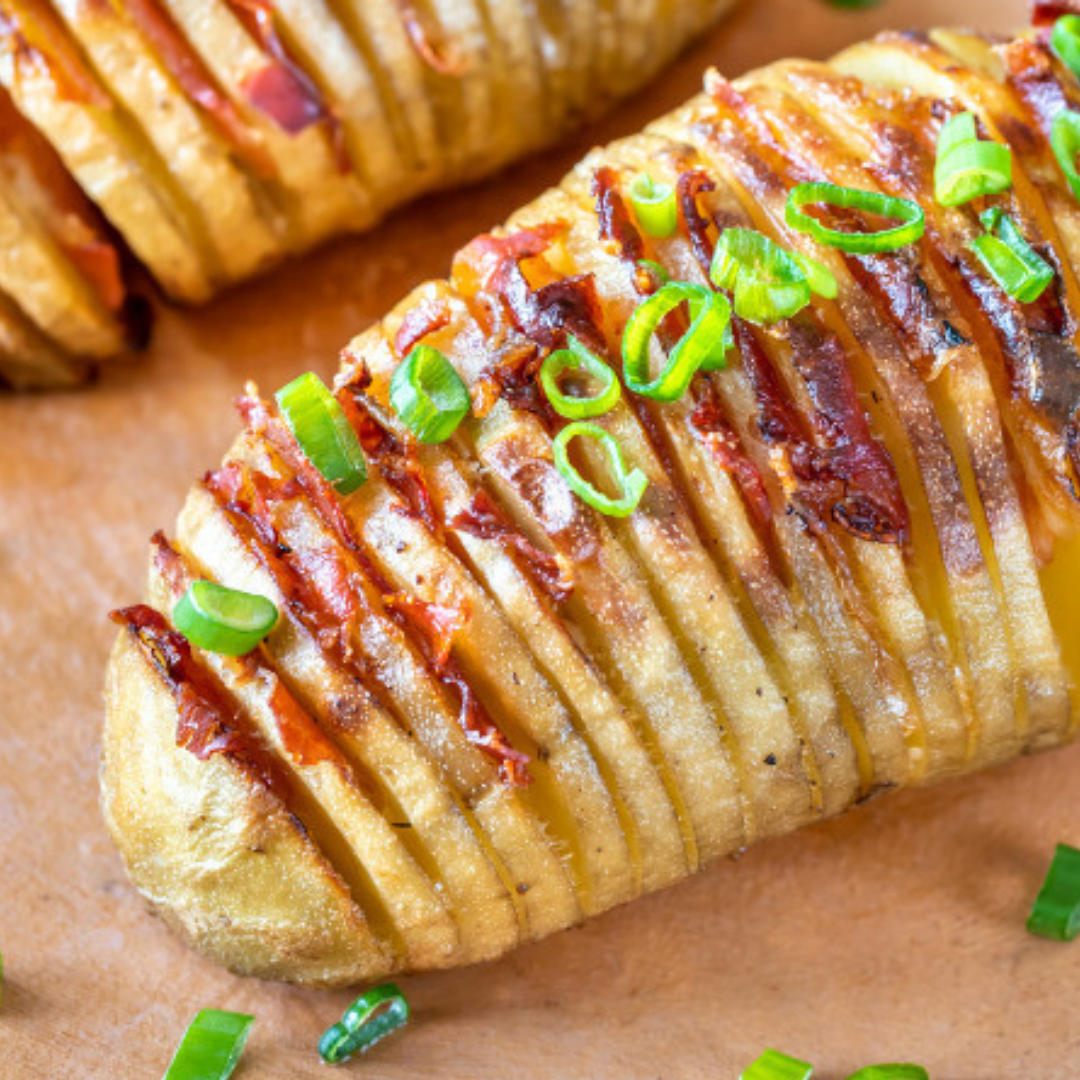 8. Cranberry-Stuffed Hasselback Apples
Cut the fruit Hasselback-style and fill the crevices with a ginger-laced fruit-and-nut combination for a unique take on filled baked apples. This recipe can also be used to make Cranberry-Stuffed Hasselback Pears: Prepare as directed, only use two 8-oz. Bartlett pears instead of apples.
Prep Time: 20 minutes | Cook Time: 40 minutes | Servings: 4
Ingredients
Red cooking apples, such as Braeburn, Honeycrisp, or Gala: 2 large
Chopped dried cranberries: ¼ cup
Chopped walnuts: 2 tablespoons
Pure maple syrup: 2 tablespoons
Finely chopped crystallized ginger: 1 tablespoon
Orange zest: 2 teaspoons
Method
Preheat the oven to 400 degrees Fahrenheit. Apples should be halved and cored. Place the cutting board with the cut sides down. Place two wooden skewers or chopsticks on opposing sides of each apple half. Cut apple halves into 14-inch slices crosswise, stopping when the knife touches the skewers (to prevent slicing all the way through).
Fill a 2-quart rectangle baking dish halfway with apples. Wrap with foil. 20 minutes in the oven
In a mixing basin, combine the remaining ingredients. Remove the apples from the oven and discard the foil. Spoon the cranberry mixture between apple slices and on top of the apples. Bake for 3 to 5 minutes more, uncovered, or until cooked through.
Conclusion
The apples are amazing! With so many distinct varieties and ways to eat them, apples are undoubtedly the most iconic fall fruit! I hope you will try these 8 Amazing Vegan apple recipes for your kids and don't forget to let us know which one you like most.
I trust you enjoyed this article about the 8 Amazing Vegan Apple Recipes For Your Kids. Please stay tuned for more blog posts to come shortly. Take care!
JeannetteZ
Your Opinion Is Important To Me
Ideas? Thoughts? Questions? I would love to hear from you. Would you please leave me your questions, experience, and remarks about this article on the 8 Amazing Vegan Apple Recipes For Your Kids, in the comments section below? You can also reach me by email at Jeannette@LivingTheVeganLifestyle.org.
Disclosure
This post may contain affiliate links. As an Amazon Associate and other affiliate programs, I earn from qualifying purchases. Read my full disclosure.
Here are links to some of my favourite articles:
Canada Vegan Travel Guide With Popular Vegan Restaurants
Mexico Vegan Travel Guide With Popular Vegan Restaurants
Best Vegan Restaurants In Croatia
Best Vegan Restaurants In Albania