Best Vegan Restaurants In Berlin, Germany
Best Vegan Restaurants In Berlin, Germany
Berlin, Germany's vibrant and cosmopolitan capital, has emerged as a haven for vegans and plant-based food enthusiasts.
With its thriving vegan scene, the city offers many restaurants and eateries that cater to those seeking delicious and innovative vegan cuisine.
Berlin has something to satisfy every vegan palate, from trendy cafes to upscale dining establishments.
Whether you're a resident or a visitor exploring the city, this guide will take you on a culinary journey through the top vegan restaurants in Berlin, where you can indulge in delectable plant-based dishes while experiencing the unique flavours and vibrant atmosphere of this dynamic city.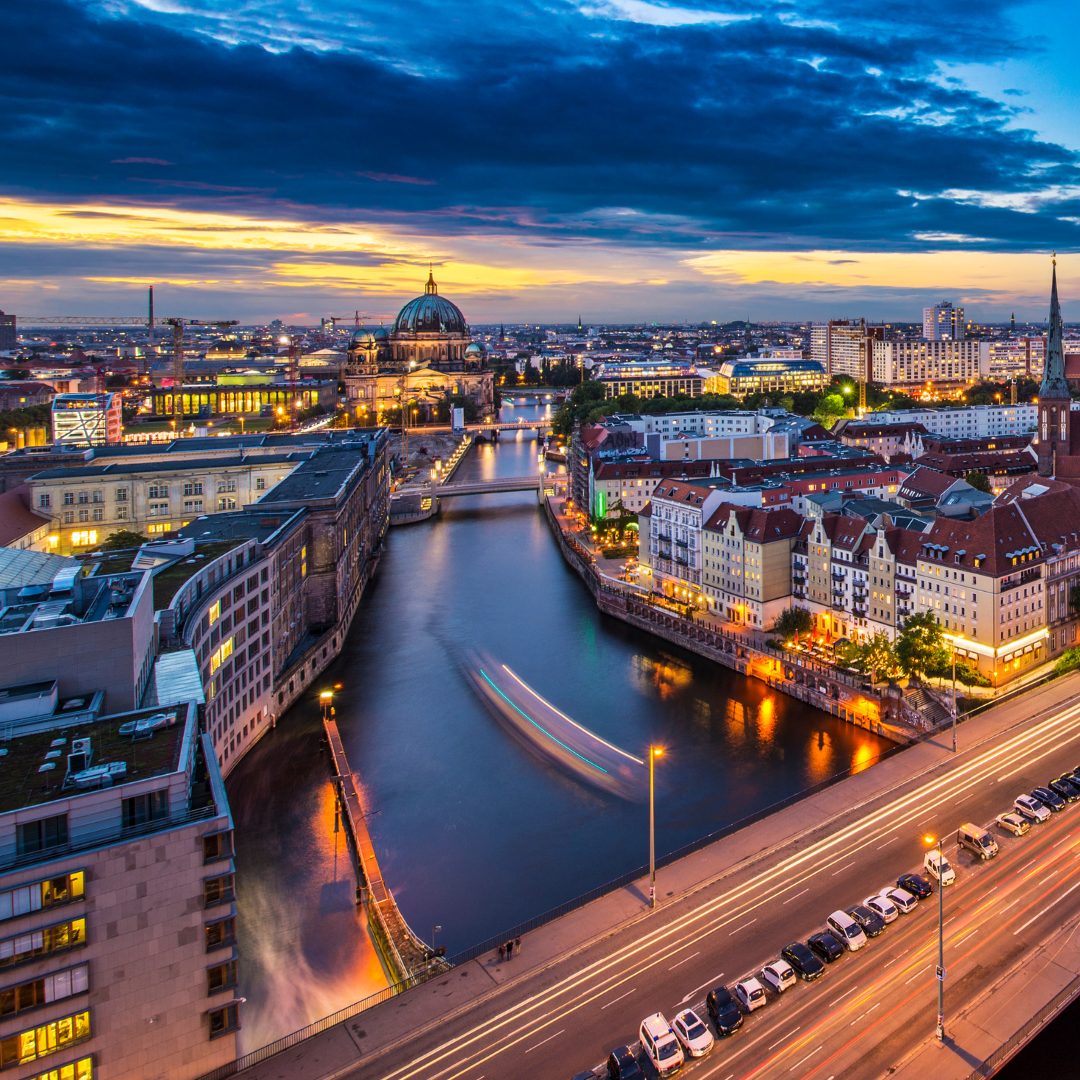 Unravelling Berlin's Vegan Culture
Berlin is widely regarded as one of the most vegan-friendly cities in the world, with a thriving vegan culture and a strong commitment to sustainability, animal welfare, and ethical living.
The city has seen a significant rise in veganism over the years, with many individuals embracing a plant-based lifestyle.
One of the reasons for Berlin's vibrant vegan scene is its diverse and multicultural population. The city attracts people from all walks of life, including vegans and vegetarians, creating a supportive and inclusive community.
Berliners are known for their open-mindedness and willingness to explore alternative lifestyles, making it an ideal environment for veganism to flourish.
The availability of vegan options in Berlin is truly impressive. Dedicated vegan restaurants and non-vegan establishments often provide extensive vegan menus or options.
From street food stalls to fine dining restaurants, you'll find various plant-based dishes that showcase creativity, flavour, and variety.
Berlin also has several vegan supermarkets, health food stores, and vegan-friendly events like vegan markets and festivals.
These establishments and events offer vegan businesses and entrepreneurs a platform to showcase their products and connect with the growing vegan community.
In addition to the culinary aspect, Berlin is a hub for vegan activism and advocacy. The city hosts numerous animal rights organizations, vegan meetups, and educational events that raise awareness about the benefits of a vegan lifestyle and advocate for animal rights.
The popularity of veganism in Berlin extends beyond its borders, attracting tourists worldwide who come to explore the city's vegan offerings.
Vegan food tours and guides have become popular for visitors to discover the best vegan spots in Berlin and experience the city's unique vegan culture.
Overall, Berlin's vegan culture is deeply rooted in its residents' values of compassion, sustainability, and health consciousness.
With its diverse culinary scene, strong community support, and a wide range of vegan-friendly establishments, Berlin has solidified its reputation as a vegan paradise.
It continues to inspire and attract individuals who embrace a plant-based lifestyle.
Best Vegan Restaurants In Berlin, Germany
Berlin, the vibrant capital of Germany, is a haven for vegans and plant-based food enthusiasts. With its thriving vegan culture and progressive culinary scene, the city offers an impressive array of vegan restaurants to satisfy every palate.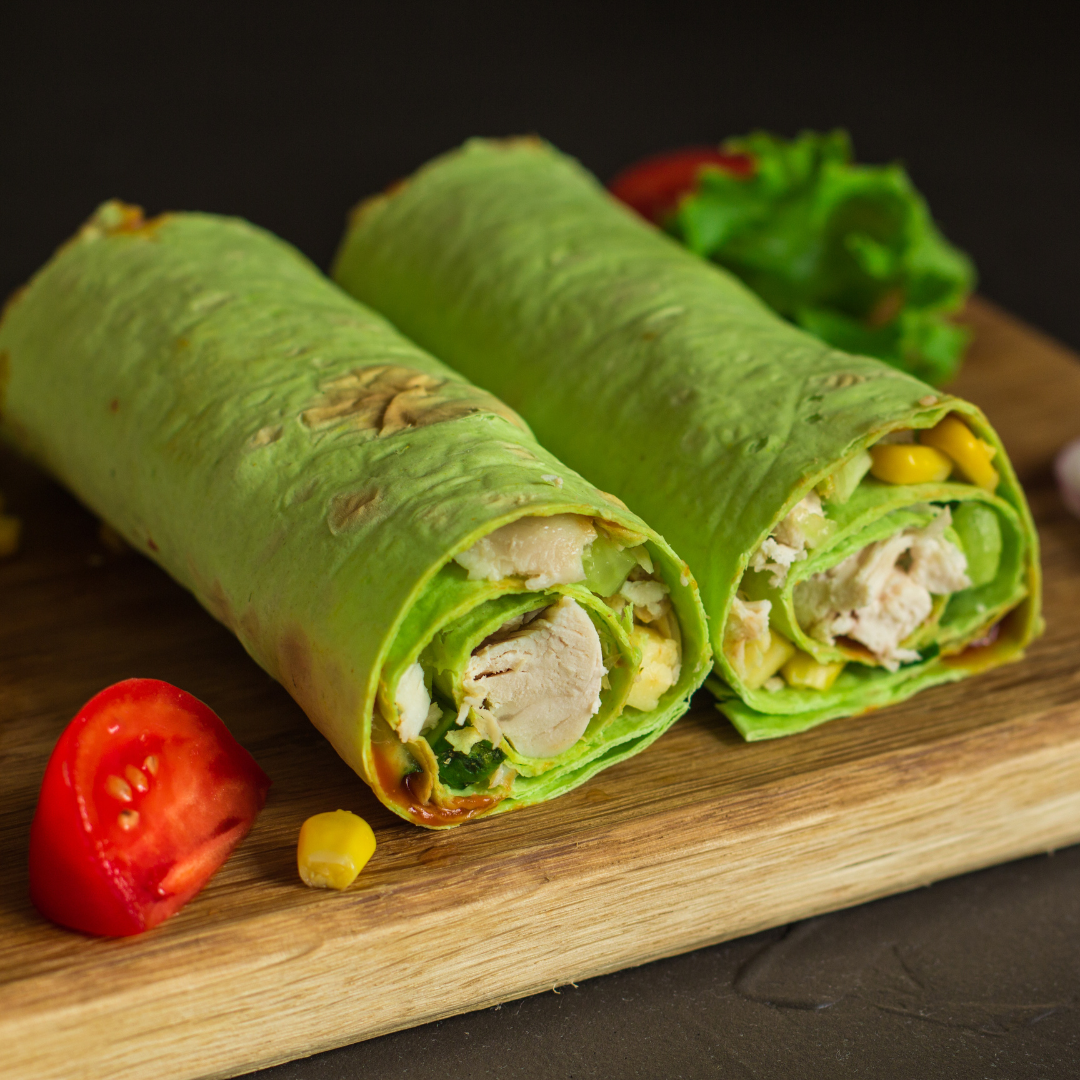 1. Vaust
Vaust is a popular vegan restaurant in the Friedrichshain neighbourhood of Berlin. They offer a diverse menu featuring creative and flavourful plant-based dishes.
From vegan burgers and sandwiches to delicious bowls and salads, Vaust combines high-quality ingredients with innovative cooking techniques to deliver a satisfying dining experience.
Here are some mouthwatering dishes you can find on the menu at Vaust:
Vegan Burgers

Classic Cheeseburger: A juicy vegan patty topped with melted cheese, fresh lettuce, tomatoes, onions, and a special house sauce.
BBQ Burger: A smoky and flavourful vegan patty topped with tangy barbecue sauce, crispy onion rings, lettuce, and pickles.
Mushroom Burger: A savoury vegan patty made with marinated mushrooms, caramelized onions, vegan cheese, and a tangy sauce.

Sandwiches And Wraps

Marinated Tofu Sandwich: Grilled marinated tofu served on artisan bread with fresh vegetables, vegan mayo, and a zesty sauce.
Grilled Vegetable Wrap: A wrap filled with various grilled seasonal vegetables, hummus, and a refreshing herb dressing.
Avocado BLT: A twist on the classic BLT sandwich featuring avocado, crispy vegan bacon, lettuce, tomato, and vegan mayo.

Buddha Bowls

Rainbow Buddha Bowl: A colourful bowl filled with fresh and roasted vegetables, quinoa, avocado, and a creamy tahini dressing.
Teriyaki Tofu Bowl: Grilled tofu marinated in a flavourful teriyaki sauce, served with brown rice, stir-fried vegetables, and a sesame ginger dressing.
Mediterranean Bowl: A Mediterranean-inspired bowl featuring falafel, couscous, mixed greens, cherry tomatoes, olives, and a tangy lemon tahini dressing.

Salads

Caesar Salad: A vegan twist on the classic Caesar salad, made with crispy lettuce, homemade vegan Caesar dressing, croutons, and parmesan.
Quinoa Salad: A refreshing salad with quinoa, mixed greens, cucumber, cherry tomatoes, roasted chickpeas, and a lemon herb dressing.
Asian Slaw: A crunchy and flavourful slaw with shredded cabbage, carrots, bell peppers, sesame seeds, and an Asian-inspired dressing.
Vaust's menu is designed to cater to various tastes and preferences, offering a delicious range of vegan burgers, sandwiches, bowls, and salads.
With their creative combinations and dedication to high-quality ingredients, Vaust is a go-to spot for satisfying and delicious plant-based dining in Berlin.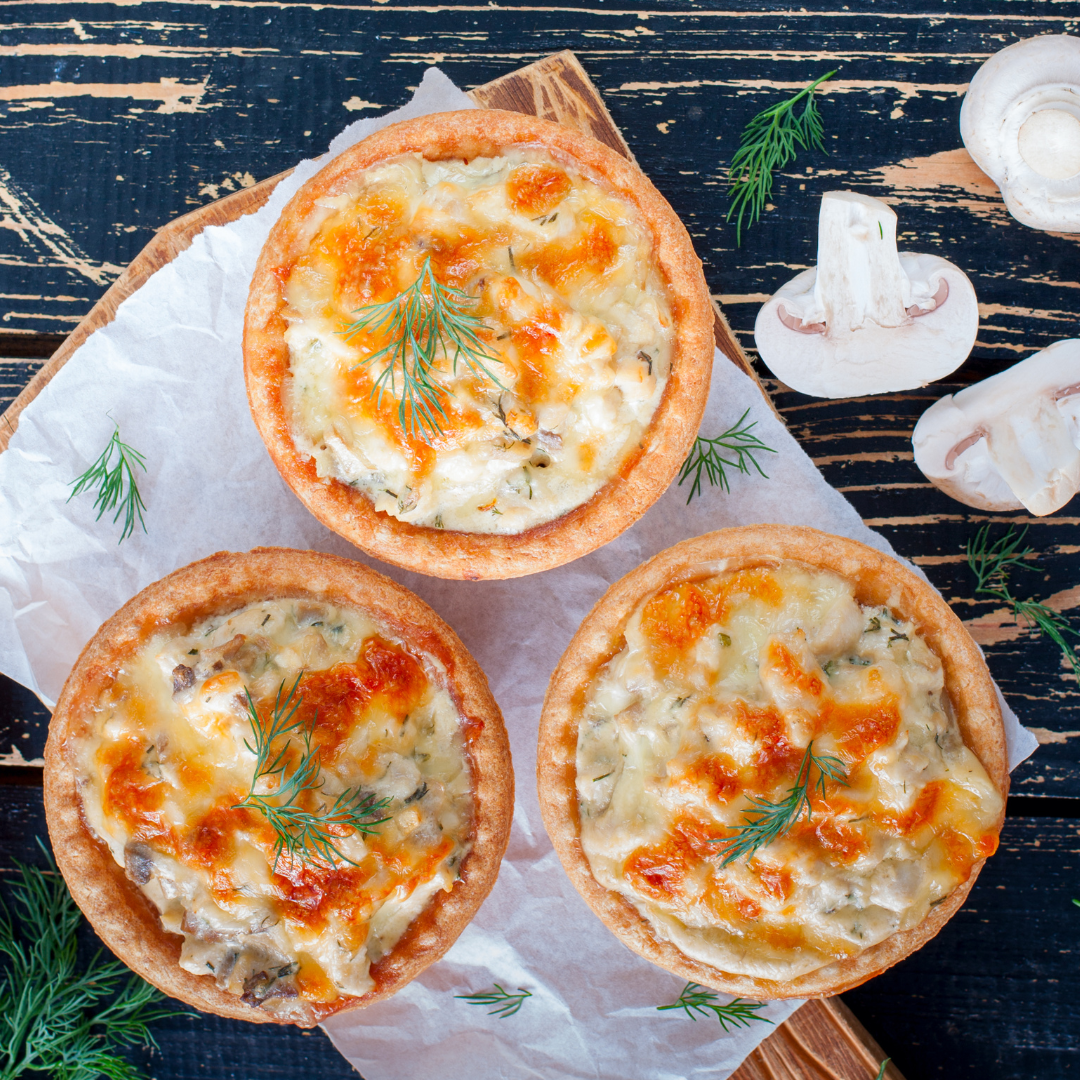 2. Lucky Leek
Lucky Leek is a renowned vegan fine-dining restaurant in Berlin. Their menu showcases exquisite plant-based cuisine, focusing on seasonal and organic ingredients.
With dishes like seitan roulade, truffle risotto, and decadent desserts, Lucky Leek offers an elevated vegan dining experience for those looking for a special occasion or a gourmet treat.
Here are some mouthwatering dishes you can find on the menu at Lucky Leek:
Starters

Elderflower Dreams: Elderflower-infused gazpacho with cucumber sorbet, edible flowers, and microgreens.
Savoury Mushroom Tart: A flaky pastry filled with seasonal mushrooms, herbs, and a creamy vegan cheese sauce.

Main Courses

Seitan Roulade: Tender seitan filled with savoury herb stuffing, served with truffled mashed potatoes, sautéed wild mushrooms, and a rich red wine reduction.
Truffle Risotto: Creamy risotto infused with aromatic truffle oil, garnished with shaved truffles, crispy fried sage leaves, and a drizzle of truffle oil.
Wild Herb Gnocchi: House-made potato gnocchi tossed in a fragrant wild herb pesto, accompanied by roasted cherry tomatoes and toasted pine nuts.

Desserts

Chocolate Symphony: Decadent dark chocolate mousse with crunchy chocolate soil, tangy raspberry coulis, and edible gold flakes.
Pear Perfection: Poached pears served with almond frangipane, a delicate vanilla-infused sauce, and a scoop of creamy vegan vanilla ice cream.

Surprise Menu

For the ultimate culinary adventure, opt for the surprise menu, where the talented chefs at Lucky Leek curate a multi-course dining experience using the finest seasonal ingredients. Each course is thoughtfully crafted to surprise and delight your taste buds.
Lucky Leek's menu showcases the finest in vegan fine dining, where each dish is a work of art. Lucky Leek's commitment to using seasonal and organic ingredients creates an indulgent and sustainable dining experience.
Prepare to be amazed by the creativity and flavours that await you at this renowned vegan establishment in Berlin.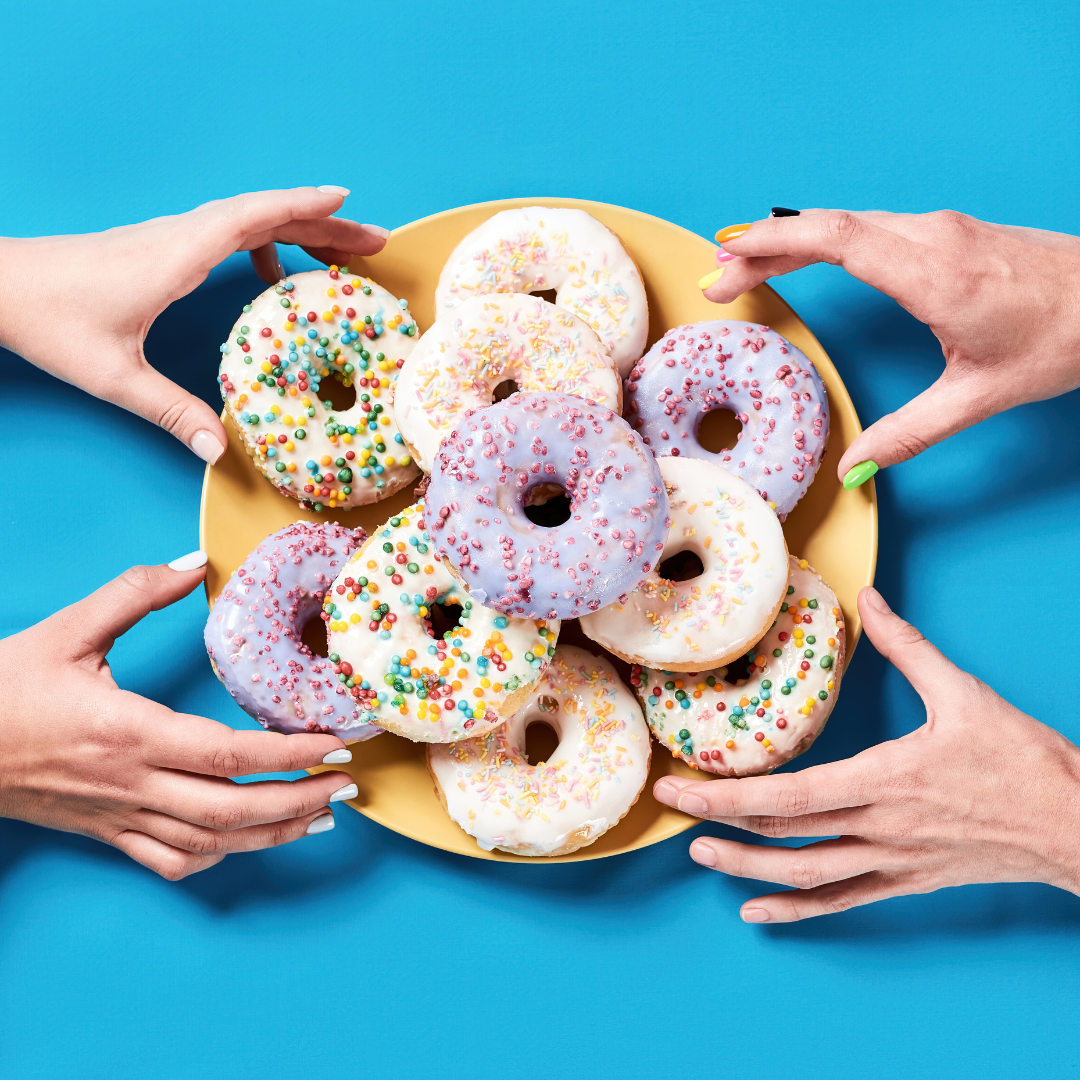 3. Brammibal's Donuts
If you have a sweet tooth, Brammibal's Donuts is a must-visit vegan bakery in Berlin.
They specialize in handcrafted vegan donuts in various flavours, from classic favourites like cinnamon sugar to unique creations like matcha pistachio and peanut butter jelly.
Brammibal's Donuts also offers savoury options such as vegan croissants and bagels, making it a perfect spot for breakfast or a delightful snack.
At Brammibal's Donuts, you'll find an irresistible selection of vegan donuts and baked goods that satisfy your cravings. Here are some delightful treats you can enjoy:
Classic Donuts

Cinnamon Sugar: A timeless classic coated in a sweet and fragrant cinnamon sugar blend.
Vanilla Glazed: A fluffy donut topped with a smooth and luscious vanilla glaze.

Specialty Donuts

Matcha Pistachio: A unique combination of matcha-infused dough topped with a creamy pistachio glaze and crushed pistachios.
Peanut Butter Jelly: Indulge in the perfect pairing of peanut butter and jelly with a donut filled with peanut butter cream and topped with a sweet jelly glaze.

Savoury Options

Vegan Croissant: Enjoy a flaky and buttery croissant made with vegan-friendly ingredients.
Bagels: Choose from various flavours like plain, sesame, or everything, topped with vegan cream cheese or your favorite spread.

Drinks

Coffee and Tea: Pair your delicious treats with freshly brewed coffee or a comforting cup of tea.
Brammibal's Donuts combines classic flavours with innovative twists made with plant-based ingredients.
Whether you're a fan of traditional donuts or crave unique flavour combinations, this vegan bakery will surely delight your taste buds with its handcrafted and delectable creations.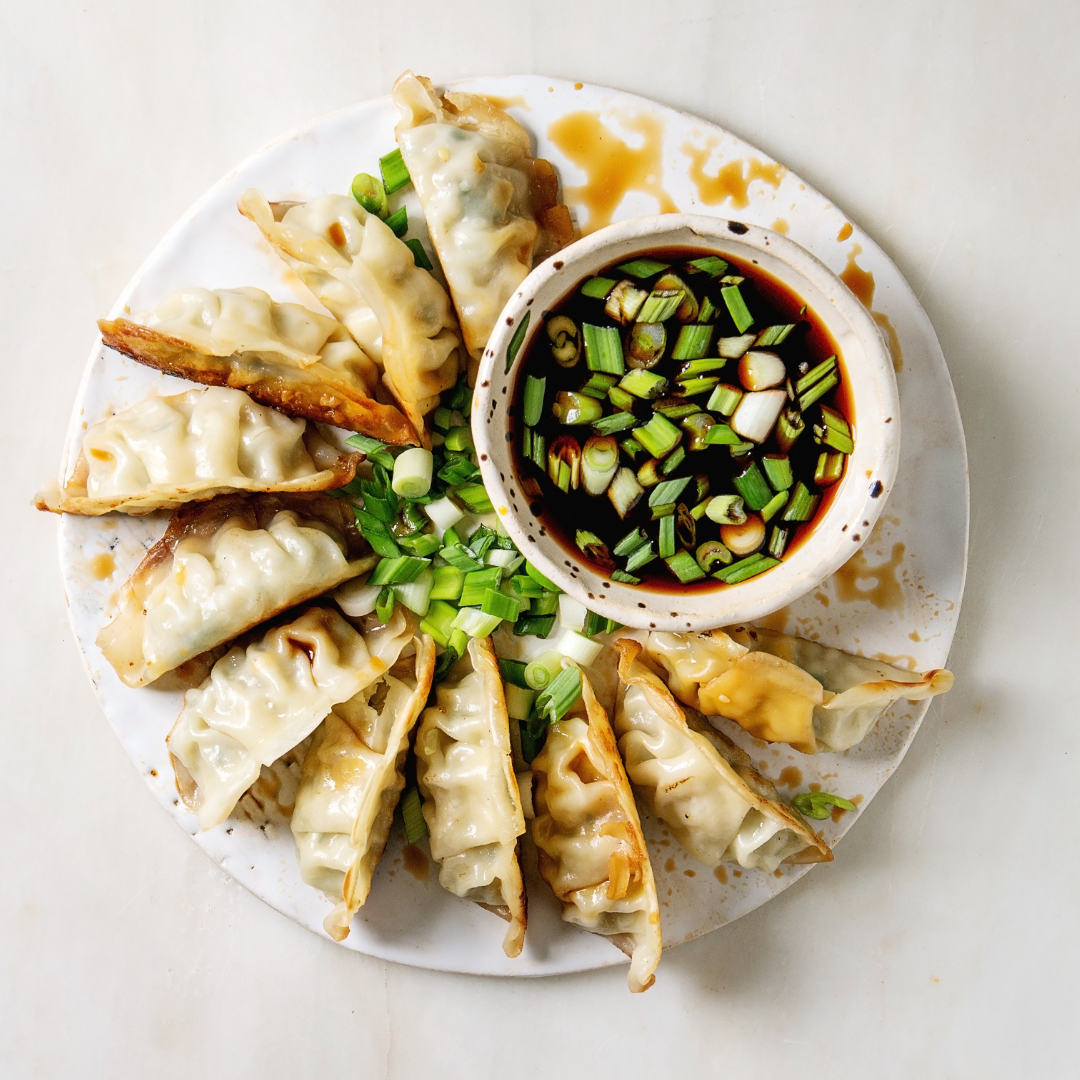 4. 1990 Vegan Living
1990 Vegan Living is a charming vegan restaurant in Prenzlauer Berg. Their menu is inspired by Asian cuisine, featuring vegan sushi rolls, dumplings, flavourful noodles and rice dishes.
The restaurant uses fresh and locally sourced ingredients to create a deep and satisfying dining experience.
At 1990 Vegan Living, you can indulge in a delightful array of Asian-inspired vegan dishes. Here are some highlights from their menu:
Appetizers

Vegan Sushi Rolls: Enjoy a variety of sushi rolls filled with fresh vegetables, avocado, and vegan-friendly sauces.
Steamed Dumplings: Savour the flavours of handmade dumplings filled with a delectable mix of vegetables and aromatic spices.

Noodle And Rice Dishes

Pad Thai: Delight in the classic Thai dish made with stir-fried rice noodles, tofu, bean sprouts, and a tangy sauce.
Kimchi Fried Rice: Experience the bold flavours of kimchi mixed with fried rice and a medley of vegetables, creating a satisfying and spicy dish.

Curries And Stir-Fries

Green Curry: Dive into a creamy, aromatic green curry with a medley of vegetables, tofu, and fragrant herbs.
Cashew Stir-Fry: Enjoy a flavourful stir-fry dish with a delightful combination of cashews, crispy vegetables, and a savoury sauce.

Desserts

Mango Sticky Rice: Indulge in a sweet, sticky glutinous rice dessert with ripe mango slices and coconut milk.
Coconut Ice Cream: Treat yourself to a refreshing scoop of vegan coconut ice cream, perfect for cooling down after a flavourful meal.

Beverages

Thai Iced Tea: Sip on a traditional Thai iced tea, a creamy and sweet blend of black tea and condensed milk (vegan version).
Fresh Juices: Quench your thirst with refreshing and freshly squeezed fruit juices.
1990 Vegan Living brings the flavours of Asia to Berlin with their vegan creations. With a focus on fresh ingredients and skillful preparation, this charming restaurant offers a memorable dining experience for vegans and non-vegans alike.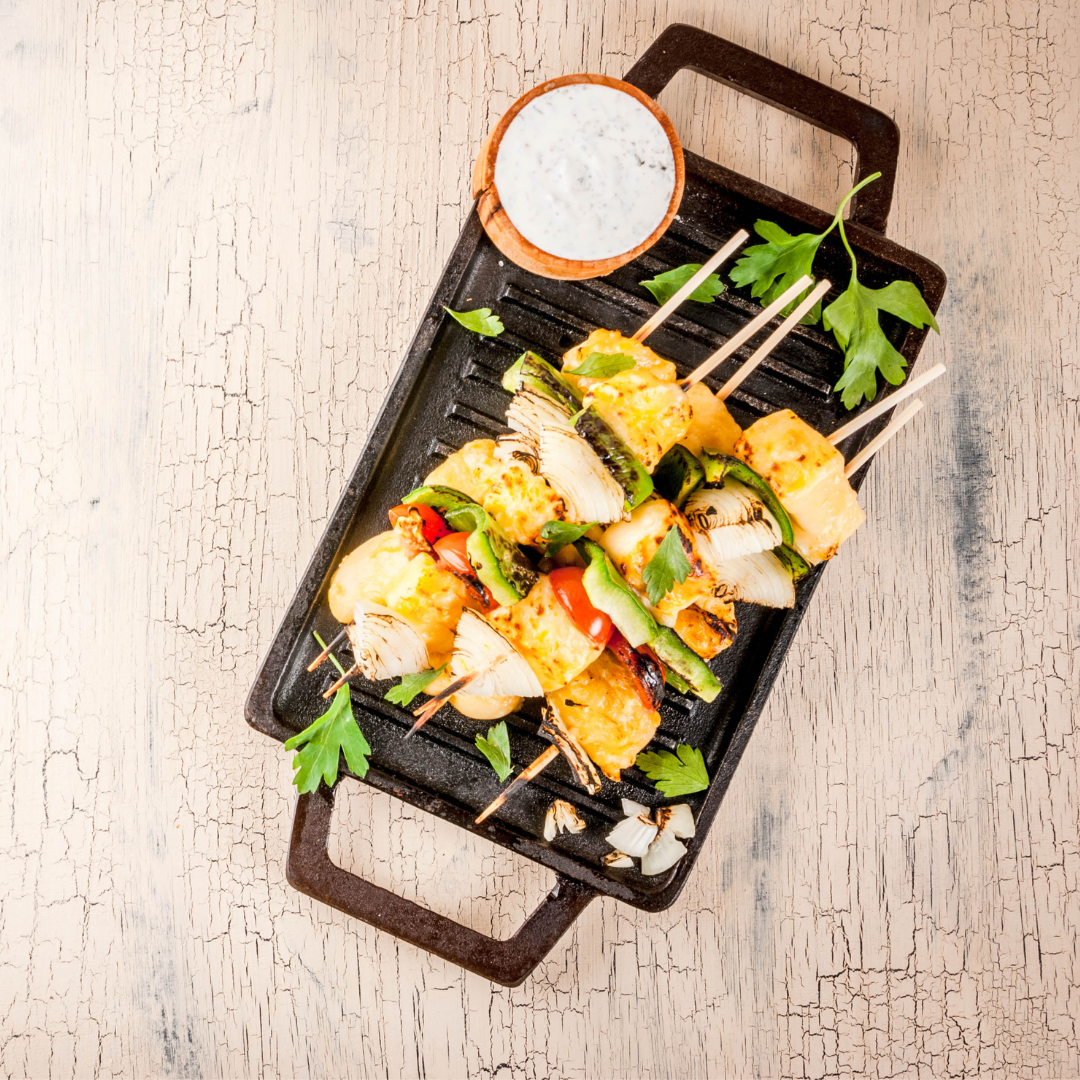 5. Vöner
Vöner is a popular vegan fast-food joint in Berlin known for its delicious vegan kebabs. They offer various plant-based kebab options made with seitan or tofu, fresh vegetables and flavourful sauces. Vöner is a go-to spot for quick and tasty vegan street food and offers vegan burgers and sides.
Vöner is the go-to destination for vegan kebabs and fast food in Berlin. Their menu features a range of delectable plant-based options. Here are some highlights:
Vegan Kebabs

Seitan Döner: Enjoy a classic Döner kebab made with marinated and seasoned seitan, accompanied by fresh vegetables, tangy sauces, and fluffy bread.
Tofu Kebab: Indulge in a flavourful kebab filled with marinated tofu, crispy vegetables, and various sauces for a satisfying meal.

Burgers

Vöner Burger: Sink your teeth into a delicious vegan burger made with a homemade patty, fresh lettuce, tomatoes, onions, and special vegan sauces.
BBQ Pulled Jackfruit Burger: Experience BBQ pulled jackfruit's smoky and tender flavours, served with coleslaw and a tangy barbecue sauce.

Sides And Snacks

Fries: Enjoy a side of crispy, golden fries, perfect for dipping in your favorite sauces.
Vegan Nuggets: Bite into crispy and flavourful vegan nuggets made with plant-based ingredients.
Falafel: Savour the taste of freshly made falafel balls served with tahini sauce.

Drinks

Vegan Milkshakes: Cool down with a creamy and indulgent vegan milkshake in flavours like chocolate, strawberry, or vanilla.
Soft Drinks: Quench your thirst with a selection of refreshing soft drinks.
Vöner offers a satisfying and convenient vegan fast-food experience. With its delicious kebabs, burgers, and sides, it's the perfect spot for a quick and tasty meal on the go.
6. The Bowl
The Bowl is a plant-based Berlin restaurant focusing on nourishing and wholesome dishes. Their menu features a variety of bowls filled with nutrient-rich ingredients like grains, greens, roasted vegetables, and flavourful dressings.
The Bowl also offers smoothies, juices, and delicious desserts, making it a perfect spot for a healthy and satisfying meal. At The Bowl, you can indulge in nourishing and flavourful plant-based bowls. Here are some highlights from their menu:
Bowls

Buddha Bowl: Enjoy a deep bowl filled with grains, roasted vegetables, fresh greens, and various colourful toppings, all drizzled with a delicious dressing.
Protein Power Bowl: Satisfy your hunger with a protein-packed bowl featuring a combination of grains, legumes, tofu or tempeh, and a selection of crunchy vegetables.
Mediterranean Bowl: Dive into the flavours of the Mediterranean with a bowl filled with quinoa, roasted eggplant, cherry tomatoes, olives, and a zesty lemon dressing.

Smoothies And Juices

Green Detox Smoothie: Refresh your body with a detoxifying blend of leafy greens, fruits, and superfoods.
Immune Booster Juice: Boost your immune system with a refreshing juice from citrus fruits, ginger, and turmeric.

Desserts

Raw Chocolate Tart: Indulge in a decadent, rich chocolate tart made from natural, vegan ingredients.
Coconut Chia Pudding: Enjoy a creamy and luscious chia pudding topped with fresh berries and coconut flakes.

Drinks

Superfood Latte: Sip on a warming and nutritious latte made with superfood ingredients like turmeric, matcha, or beetroot.
Herbal Tea: Unwind with a soothing cup of herbal tea from a selection of fragrant blends.
The Bowl offers a nourishing and wholesome dining experience with nutrient-rich bowls, smoothies, and desserts. The Bowl covers whether you want a healthy lunch or a satisfying dinner.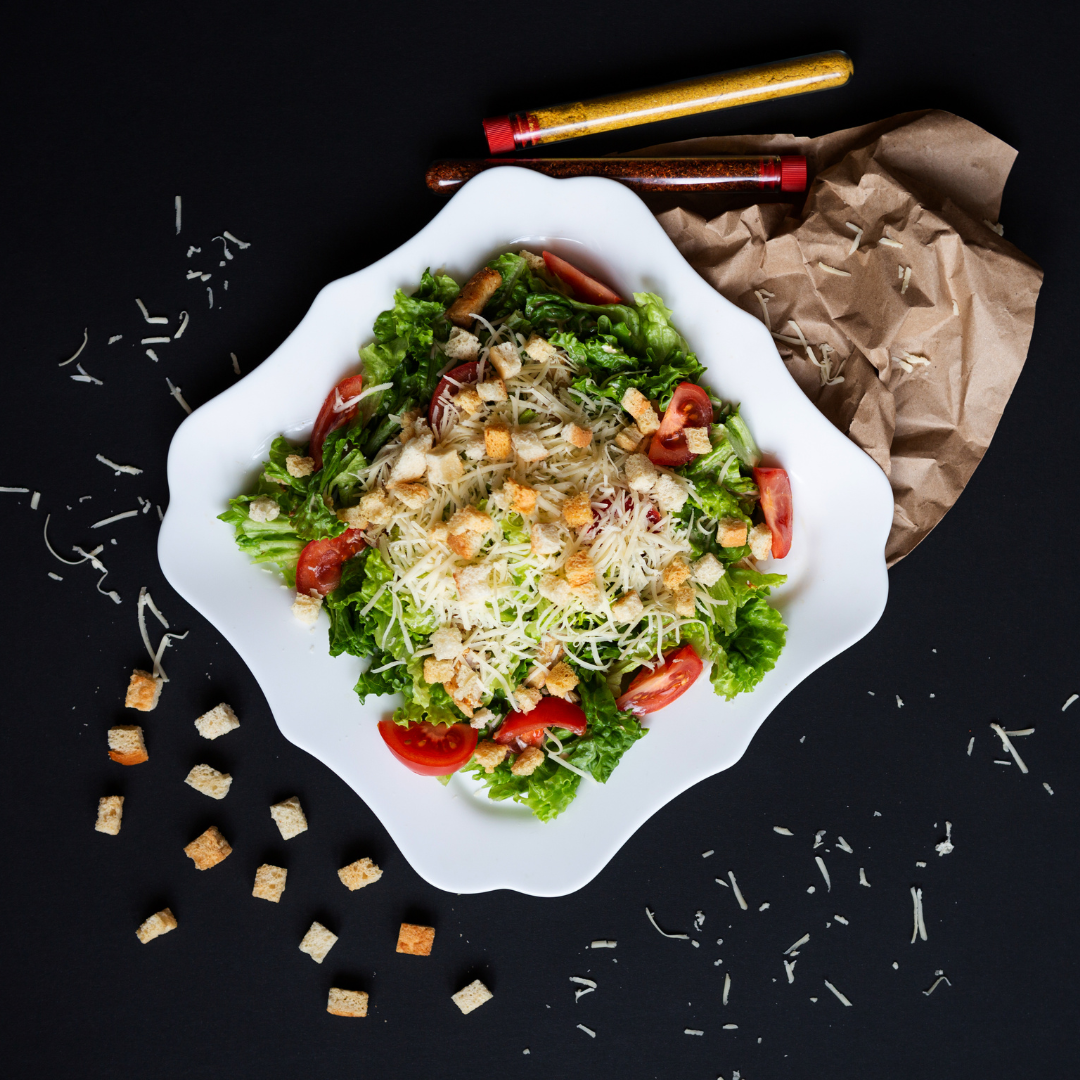 7. Rawtastic
Rawtastic is a vegan restaurant in Berlin specializing in raw, gluten-free, and organic cuisine. Their menu includes a selection of basic pizzas, zucchini pasta, salads, and raw desserts.
With its emphasis on fresh, unprocessed ingredients, Rawtastic offers a unique dining experience for those seeking vibrant and nutritious plant-based options.
At Rawtastic, you can indulge in various raw, gluten-free, and organic dishes. Here are some highlights from their menu:
Raw Pizzas

Margherita Pizza: Enjoy a classic raw pizza topped with a flavourful tomato sauce, cashew mozzarella, and fresh basil.
Veggie Delight Pizza: Savour raw veggies like bell peppers, mushrooms, and zucchini on a bed of zucchini crust, topped with a tangy marinara sauce.

Zucchini Pasta

Pesto Zucchini Pasta: Delight in spiralized zucchini noodles coated in a creamy, aromatic pesto sauce garnished with cherry tomatoes and fresh herbs.
Raw Marinara Pasta: Experience the flavours of Italy with zucchini noodles dressed in a vibrant and tangy marinara sauce, finished with olives and basil.

Salads

Kale Caesar Salad: Enjoy a twist on the classic Caesar salad with fresh kale leaves, crunchy croutons, tangy cashew-based Caesar dressing, and vegan parmesan.
Rainbow Salad: Indulge in a colourful salad with fresh veggies, such as shredded carrots, red cabbage, bell peppers, and a zesty lemon-tahini dressing.

Raw Desserts

Raw Chocolate Brownie: Treat yourself to a rich and fudgy raw chocolate brownie made with dates, nuts, and cacao, topped with a velvety chocolate sauce.
Raw Cheesecake: Experience a creamy and decadent cheesecake made with cashews, coconut cream, and flavours like berry or matcha.

Drinks

Fresh Juice: Rejuvenate with a refreshing and energizing blend of fresh fruits and vegetables, such as green detox or vibrant beet-carrot juice.
Raw Smoothies: Sip on a creamy and nutrient-packed raw smoothie made with various fruits, greens, and superfoods.
Rawtastic offers a unique dining experience with raw, gluten-free, and organic dishes. Whether you're a raw food enthusiast or looking to explore vibrant and nutritious plant-based options, Rawtastic offers something delicious.
Conclusion
Berlin, Germany, is a vibrant and diverse city that has embraced veganism and plant-based cuisine. With many vegan restaurants, Berlin offers a haven for those seeking delicious and cruelty-free dining options. There is something for everyone, from fine dining establishments to fast-food joints and cozy cafes.
Berlin has it all, whether you're in the mood for a gourmet dining experience, a quick and tasty meal, or a healthy bowl of nourishing goodness.
These vegan restaurants cater to vegans and play a significant role in raising awareness about the benefits of plant-based diets and promoting a more compassionate and sustainable lifestyle.
I trust you enjoyed reading the article about the Best Vegan Restaurants In Berlin, Germany. Please stay tuned. There are more blog posts to come very shortly.
JeannetteZ
Your Opinion Is Important To Me
Ideas? Thoughts? Questions? I would love to hear from you. Please leave me your questions, experience, and remarks about the Best Vegan Restaurants In Berlin, Germany, in the comments section below. You can also reach me by email at Jeannette@LivingTheVeganLifestyle.org.
Disclosure
This post may contain affiliate links. I earn from qualifying purchases as an Amazon Associate and other affiliate programs. Please read my full disclosure.
Here are the links to some of my favourite articles:
Best Vegan Restaurants In Munich
20 Best Vegan Restaurants In Seville
Best Vegan Restaurants In Vienna, Austria
Vegan-Friendly Madrid Travel Guide
Best Vegan Restaurants In Barcelona, Spain
Best Cruelty-Free Cosmetic Companies