Best Vegan Restaurants In Copenhagen, Denmark
Best Vegan Restaurants In Copenhagen, Denmark
Copenhagen, the capital of Denmark, is known for its delicious cuisine and vibrant food scene. Vegan and plant-based dining is a trend that is on the rise in the city. This blog post will explore some of the best vegan restaurants in Copenhagen.
From casual cafés to fine dining establishments, there is something for every taste and budget. Whether you're a long-time vegan or simply looking to try something new, these restaurants are sure to please. So, without further ado, let's dive in and discover the best vegan eats in Copenhagen!
Copenhagen's Famous Vegan Food
Copenhagen is known for having a vibrant vegan food scene, with many restaurants offering delicious plant-based options. Some of the city's famous vegan foods include:
1. Smørrebrød
This is a traditional Danish open-faced sandwich typically made with bread, butter, and various toppings such as vegetables, legumes and vegan meat alternatives. Many restaurants in Copenhagen now offer vegan smørrebrød options.
2. Vegan Pastry
Vegan pastry shops are growing in numbers and popularity in the city. Many offer delicious and creative pastry options such as croissants, cakes, cookies and bread.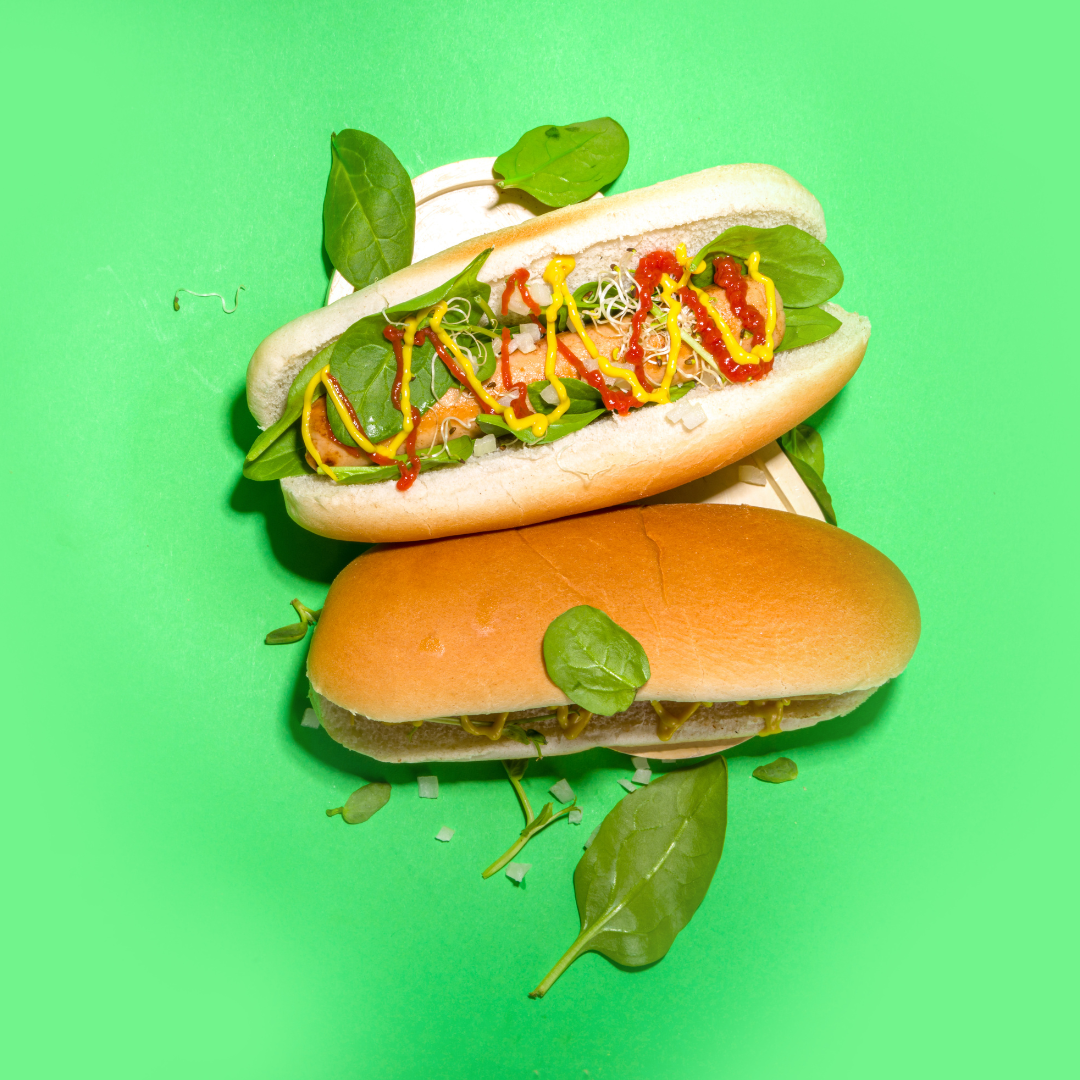 3. Vegan Hotdogs
One of the most famous vegan street foods in Copenhagen is the vegan hotdog, which is often made with a variety of plant-based sausages and toppings such as mustard, ketchup, and fried onions.
4. Plant-Based
Nordic Cuisine: Some restaurants in Copenhagen also specialize in plant-based Nordic cuisine, which combines traditional Nordic flavours and ingredients with modern plant-based cooking techniques.
5. Vegan Fish Dishes
Some restaurants in the city, like Kødbyens Fiskebar are famous for their vegan dishes made with plant-based ingredients such as soy protein, seaweed and algae, and are meant to mimic the taste and texture of fish.
6. Plant-Based Burgers
Many restaurants in Copenhagen offer delicious plant-based burgers made with ingredients such as mushrooms, beans, and seitan and topped with various vegan condiments and sauces.
7. Vegan Cheese
Some vegan-friendly restaurants in the city offer various vegan cheese options made from ingredients such as nuts, soy, and coconut oil, which can be used in sandwiches, pizzas, and pasta dishes.
8. Vegan Ice Cream
Copenhagen's vegan ice cream shops offer delicious and creative flavours made with coconut milk, soy milk, and cashews.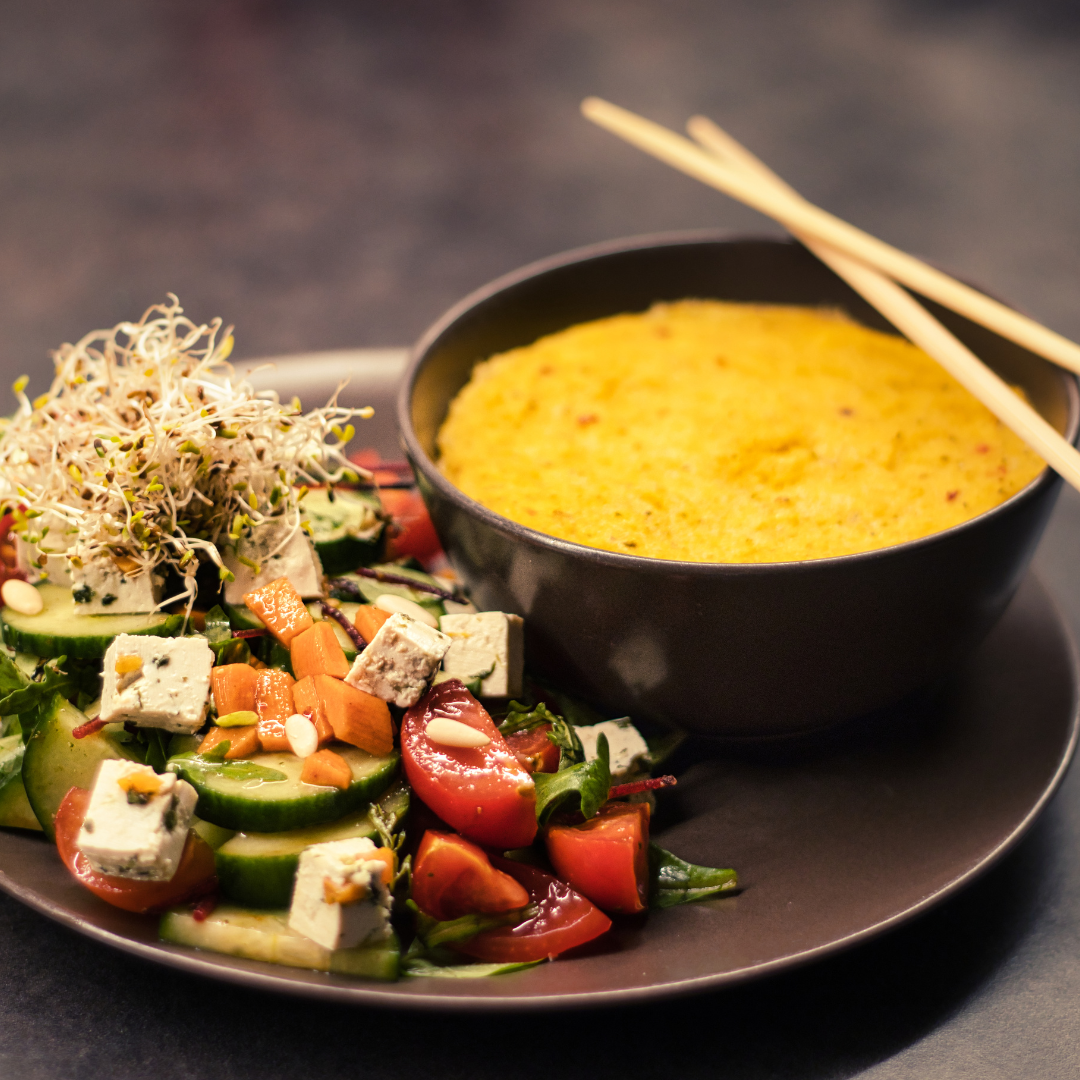 9. Asian-Inspired Vegan Food
Some restaurants in the city offer Asian-inspired vegan food, such as curries, stir-fries, and dumplings, made with various plant-based ingredients and traditional Asian flavours.
10. Raw Vegan Food
Some restaurants in the city, like 42Raw, offer a variety of raw vegan dishes, including smoothies, raw cakes, and raw sushi rolls.
11. Vegan Brunch
Some restaurants in the city offer vegan brunch options, which typically include a variety of savoury and sweet dishes, such as waffles, pancakes, and tofu scramble.
12. Vegan Buffets
Some restaurants in the city offer vegan buffets, where you can sample various dishes and flavours, all made with plant-based ingredients.
13. Vegan Sushi
There are also several vegan sushi restaurants in Copenhagen, which offer sushi rolls made with ingredients such as avocado, tofu, and marinated vegetables, as well as traditional sushi condiments like wasabi and soy sauce.
14. Vegan Pizza
Many pizza places in the city now offer vegan options, with plant-based cheeses and meat alternatives, such as seitan pepperoni and mock chicken.
15. Vegan Chocolate
Copenhagen is also home to several vegan chocolate shops that offer delicious and unique chocolate treats made with plant-based ingredients.
Remember that this is a partial list, and Copenhagen likely has many other great vegan food options.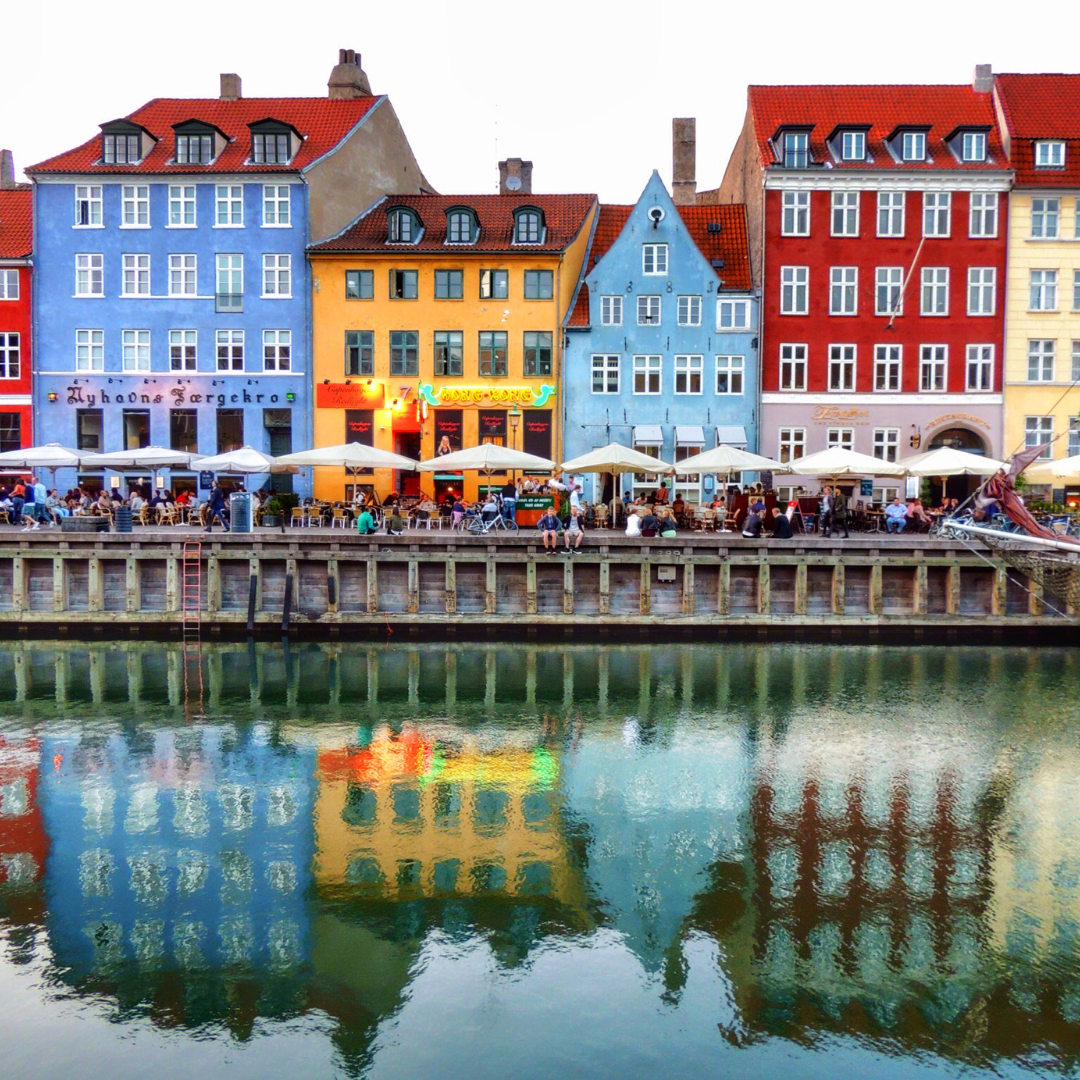 18 Best Vegan Restaurants In Copenhagen
These plant-based enterprises have put Copenhagen at the top of our trip list, from zero-waste gourmet restaurants to real vegan bakery shops.
Regardless of where we go, vegans can always find something to eat. There is a difference between finding something to eat and genuinely enjoying an excellent vegan dinner, according to the self-proclaimed "foodie."
Although Copenhagen isn't known for its vegan restaurants (yet), these five vegan-friendly eateries will have you packing your bags in no time.
1. Souls
The Souls Restaurant is the place to go for an award-winning dining experience. The Danish Takeaway Awards honoured this plant-based bistro as Best Up-and-Coming Restaurant and Most Sustainable Restaurant. In contrast, Berlingske's City's Best Awards named it the Best Vegan Restaurant in Copenhagen.
Expect comfort cuisines like burgers, a chilli bowl, and wonderfully cooked roasted veggies instead of typical Danish fare (the restaurant is owned and run by two Australians).
The all-day cuisine is moderately priced, and the ambience is easygoing yet sophisticated. There's no excuse not to visit this establishment, especially since it has two handy locations inside Copenhagen.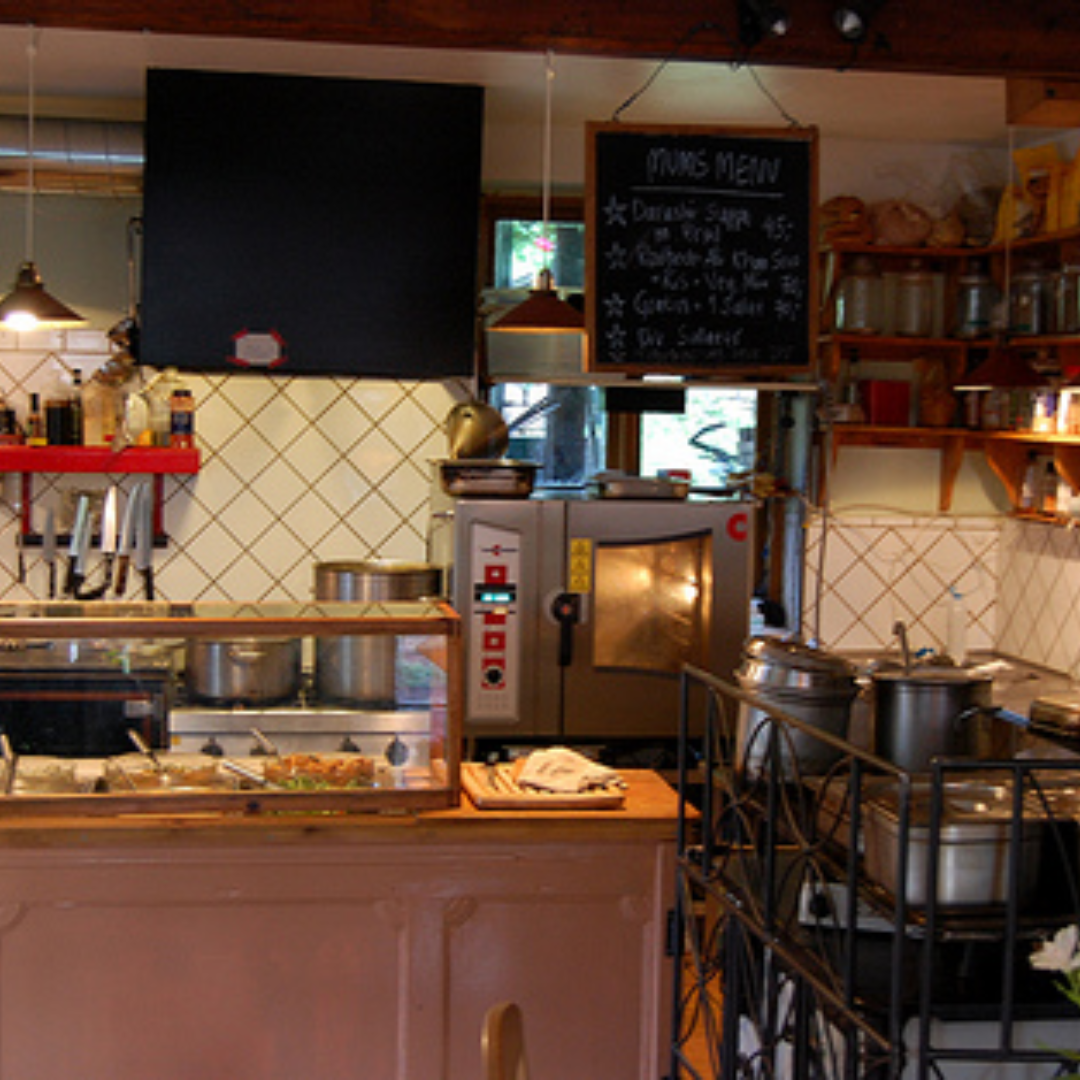 2. Morgenstedet
Morgenstedet is a vegetarian restaurant that offers a variety of vegan alternatives. Even though the restaurant's name means "morning spot," this volunteer-run café is open all day.
The menu fluctuates depending on what the kitchen has on hand, but delicious salads crafted with colourful produce, relaxing scratch-made soups, and vibrant veggie sides can always be counted on.
Expect a creamy carrot soup with a herby chickpea salad, pickled red cabbage, and a hefty loaf of freshly baked bread on any given weekday.
The café is within a short walk from Christiania, a free community where marijuana is sold and used lawfully. Morgenstedet is a terrific spot to cure a case of healthy munchies if that's your thing.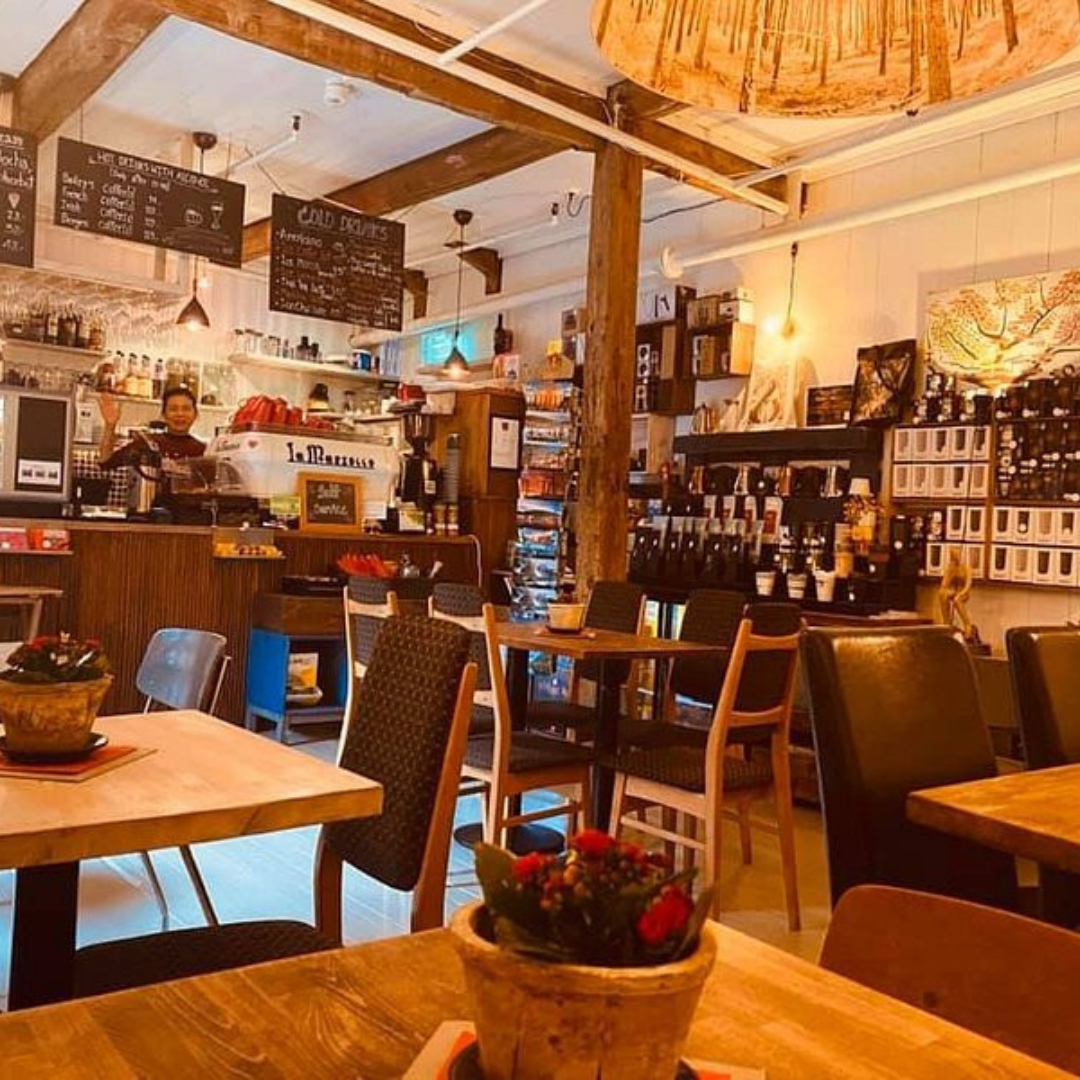 3. Café Kaf
As a visitor (or even a native), one must follow the unwritten norm of eating danish while in Denmark.
Going without would be the equivalent of denying a croissant in France or skipping pizza in Italy. Fortunately, Denmark's first and only vegan pastry shop has perfected this buttery, flaky delight, as well as a variety of other delectable treats.
Stock up on vegan croissants, cheesecakes, cakes, and danishes in various flavours. Can't make up your mind?
Turtle Cheesecake, cream-filled span-dauers (a Danish pastry), and simple plain croissants are among local favourites. The bakery also offers a gluten-free menu with the same selection of pastries, ensuring no one is left out.
4. Urten
Urten is a vegan restaurant if you want to dine by candlelight. Seasonally driven and organic food produced with locally sourced ingredients is the hallmark of this fully plant-based, high-end restaurant.
A Thai soup appetizer, a veggie paella entrée, and a vanilla pannacotta for dessert are among the current choices on the ever-changing menu, inspired by world cuisine.
Make your reservations as soon as possible after purchasing your aircraft ticket since tables fill up quickly.
5. Plant Power Food
Don't be shocked if you see an influencer or two at this vegetable-focused, gourmet restaurant—it's a magnet for both vegan and non-vegan Instagram celebs.
Vegan, oil-free, and developed with the premise that everyone eats with their eyes, the impeccably prepared dishes are always vegan.
The menu contains every component of a vegetable, from the truffle-dusted velvety pumpkin spaghetti to the sweet potato-and-cress-filled rice paper dumplings, as Plant Power Food is a zero-waste institution. You've been assured a one-of-a-kind eating experience no matter what you order.
Copenhagen is a foodie's dream, with Michelin-starred restaurants, diverse foreign cuisines, great food markets, and vibrant coffee culture.
Vegans and vegetarians are very well cared for in the city, which has a plethora of chic, offbeat cafés and restaurants where you can indulge in plant-based delicacies.
6. VeVe
This Michelin-starred restaurant in Copenhagen's stepbro neighbourhood has a fantastic setting in an old converted warehouse! A wine-matching menu is available to go with the greatest vegetarian cuisine.
This vegetarian restaurant in Copenhagen has a sophisticated Danish menu with a vegetarian touch that may be altered for vegans with previous notice.
Wasabi mushrooms and beetroot tarts are among the appetizers, as are fresh danish potatoes and asparagus flans. Here's where you can find the menu and wine-matching selections. A nice pre-theatre / early bird meal is also available, as well as a takeout option.
7. California Kitchen
This renowned vegetarian hotspot is located on the Norrebrogade and is a Danish vegetarian restaurant with a Californian flair. Salad bowls with California designs, as well as Mexican ones, are available. The restaurant's concept is delicious cuisine that is both healthy and affordable.
Of course, you can have anything from the juice bar with a typical California flair. According to Trip Advisor, the quantity of the food servings and the healthy selections are the key selling features. This Copenhagen vegetarian restaurant is a terrific location to stop for lunch.
8. Morgenstedet
What better location to look for a different cuisine than Christiania? In this chic semi-autonomous neighbourhood in the center of Copenhagen, Morgenstedet serves vegetarian cuisine.
All of the ingredients are not only vegetarian but also organically grown. Here, you'll run across a mix of residents and visitors. The website is presently only available in Danish; you may visit it here.
This local favourite has provided organic, meat-free meals for over 20 years, and no list of vegetarian restaurants in Copenhagen is complete without it.
It's headquartered in Christiania, a self-governing neighbourhood with its laws, such as allowing only locals to drive. This has led to Morgenstedet's uniqueness as a model of effective collectivism and volunteerism.
Customers assist with the setup by bringing their cutlery and drinks and removing their tables when finished, which helps keep pricing low.
You can receive a cooked dinner, salad, and change for a reasonable 100 Krone. The menu is tiny and varied, changing daily depending on whose chef is in the kitchen. Even the furniture is a weird hodgepodge, yet it's distinctive in all the best ways.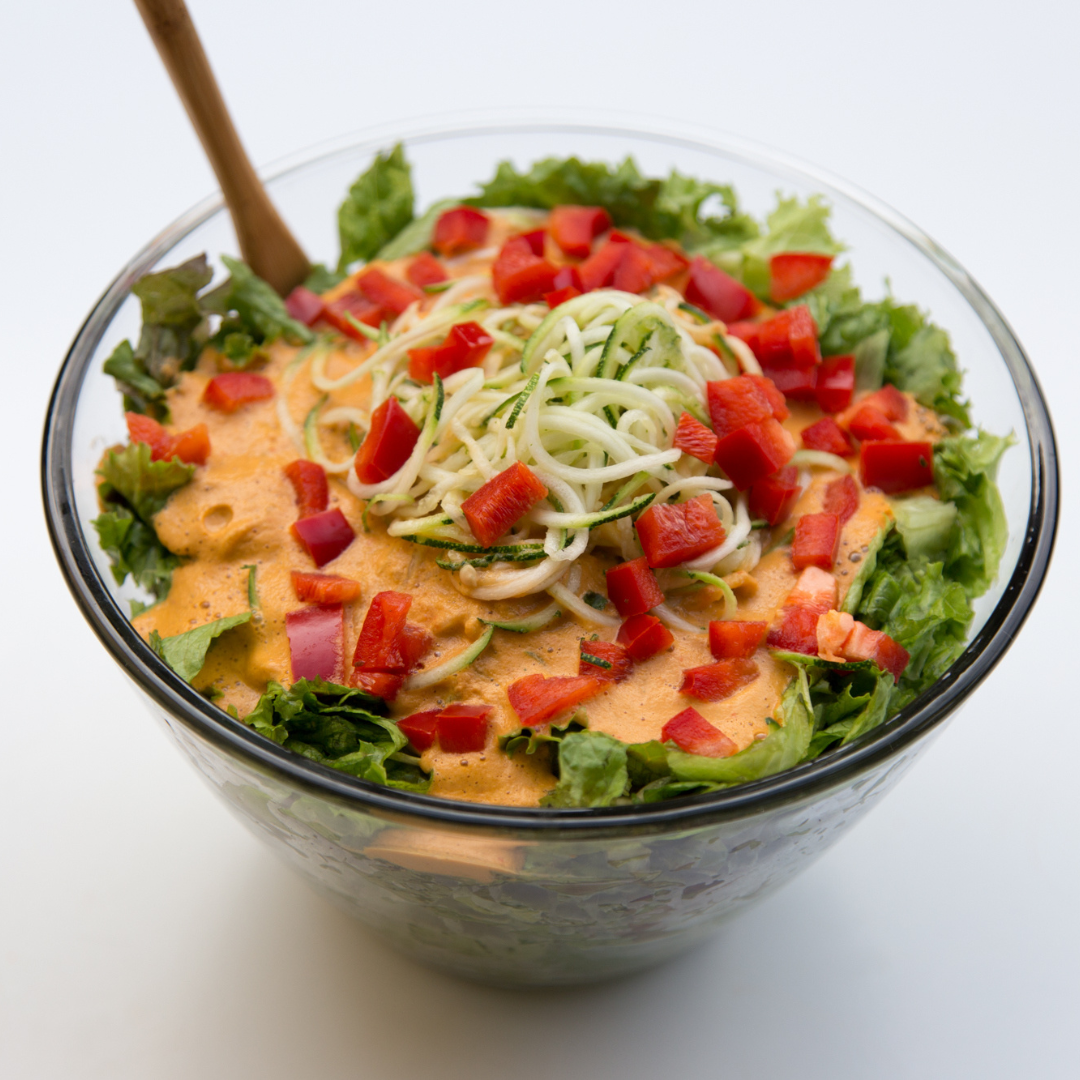 9. 42Raw
Although raw food is popular, there are other things on the menu at this vegetarian restaurant in Copenhagen, which began as the city's first raw food bar.
42Raw, two years shy of its tenth birthday, now has a comprehensive vegetarian menu that is supposed to appeal to vegetarians and omnivores. It's no surprise, given the vibrant variety on offer — no boring salads here (although there are salads).
Comfort food, such as pizza and lasagne, coexists with delectable breakfasts and mainstays like sandwiches.
The expression "something for everyone" has never been more accurate! No reservations are needed, but the three stores are open virtually all year: Waterfront and Pilestrde are only closed on December 24th, 25th, and 26th, while Frederiksberg is closed for the holidays.
10. Formel B
Although not strictly a vegetarian destination, A vegetarian variation of the tasting menu is provided at Formel B, a French-inspired Danish restaurant.
This vegetarian restaurant in Copenhagen, located on the Vesterbrogade, has stunning décor and exceptional high-end service. Vegetarians don't have to lose out on the experience thanks to a Michelin-starred meal and wines.
11. Groed
Never fear if your budget won't allow you to visit a Michelin-starred restaurant. You can still find delicious vegetarian meals in other places.
Groed is an example of this, having sites throughout the city. It specializes in healthy vegetarian cuisine, and you can purchase its famed porridge for breakfast or one of its dhaal curries for lunch in some of the local markets.
12. Ark
Ark is one of the best choices for vegetarian meals in Copenhagen on TripAdvisor, thanks to a fantastic menu and excellent service. Not only that, but it was named one of the top 12 new restaurants in 2021 by Condé Nast Traveler!
That is an excellent suggestion. Here you will find a great dining plant-based meal combined with beautiful beverages. It's the ideal spot for plant-based foodies looking for a romantic vegan lunch!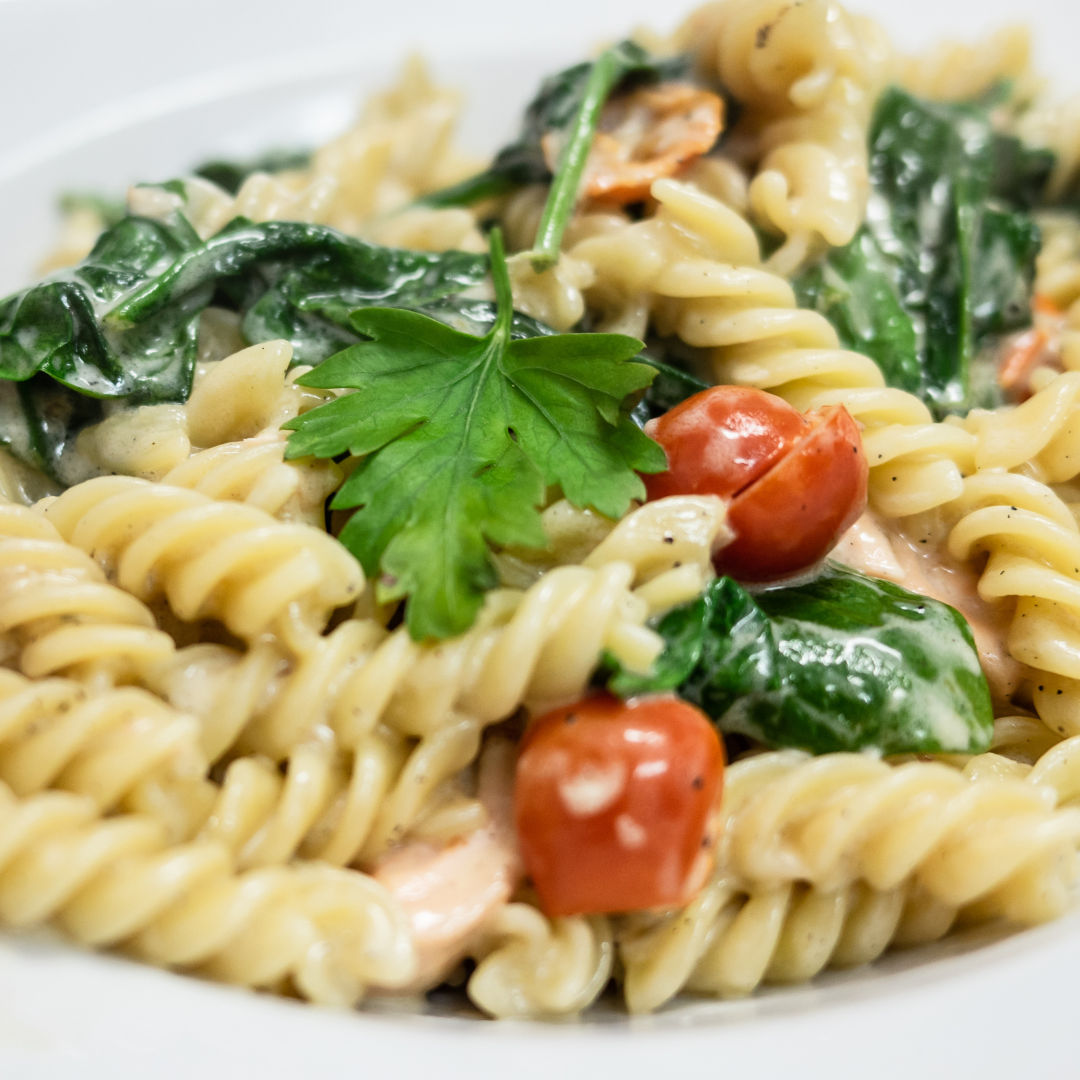 13. Plant Power Food
Plant Power Food is a healthy pit stop that serves a wide variety of plant-based cuisine, as the name implies.
The restaurant on Faelledvej 15 can provide creamy pasta dishes, desserts, and "meaty" meals without using dairy or meat.
Allow the restaurant to decide for you, and choose from one of the four or six-dish vegan dinners!
To produce a substantial and hearty plant-based alternative to meat, mushrooms, artichokes, and aubergines are widely featured on the menus here.
14. The Organic Boho
Do you want something a little more laid-back? Then visit the Organic Boho, which has a café atmosphere. It's a great location to stop for lunch because of its smoothies, wraps, and sandwiches.
The updated location for this area may be found on the Broens Gadekkken. You can be sure that anything you choose is vegan-friendly, with a juice and salad bar. The menu is entirely made up of plant-based foods that are also organic. The falafel is a must-try!
15. Urten
Urten, a vegan restaurant in the Tivoli Gardens, serves vegan cuisine in a secret spot. You won't expect to find what you're looking for here, and you will be satisfied once you do!
The menu is a three-course meal that was previously matched with matching wines. If you're in Indre By at night, this is an excellent one to try.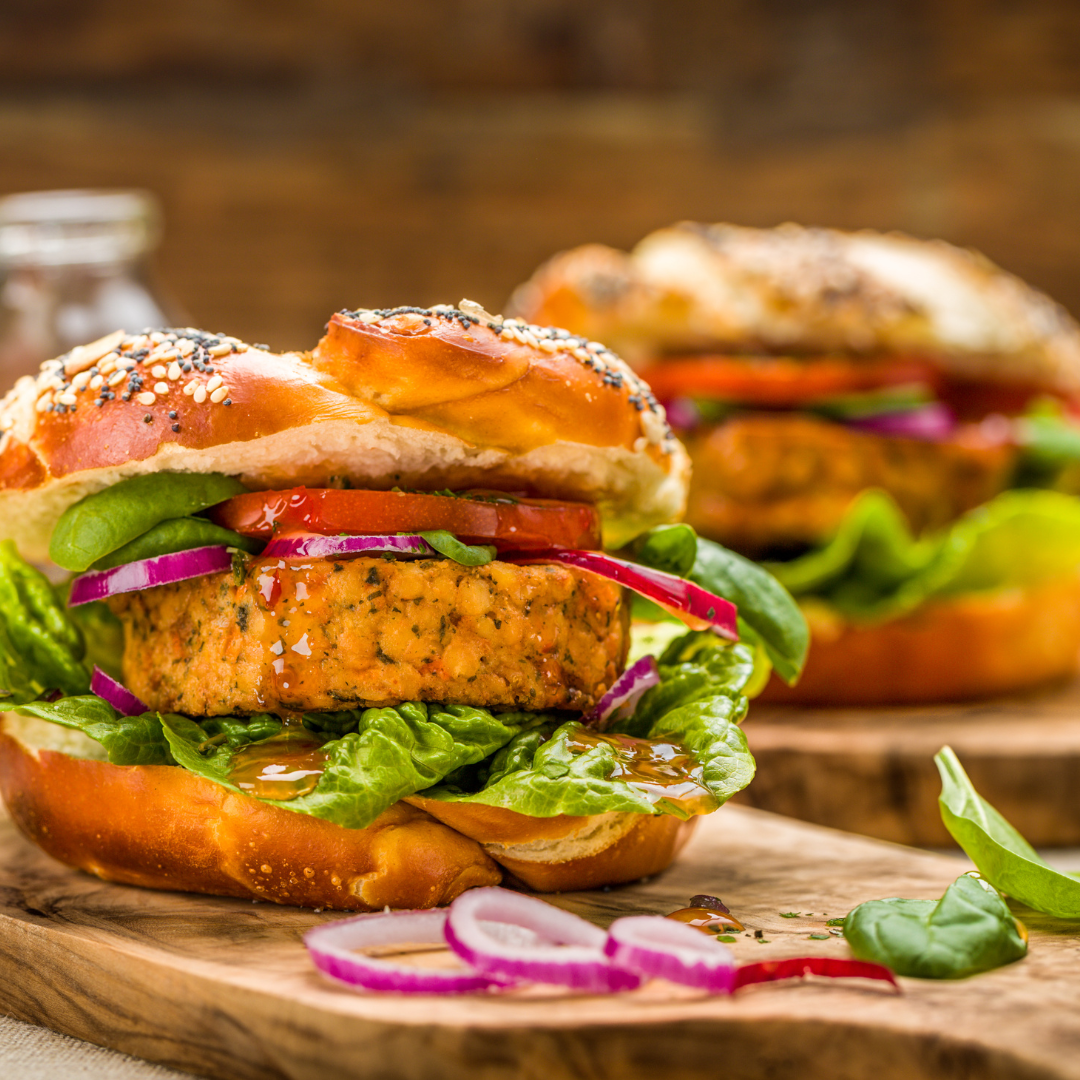 16. Astrid och Aporna
Astrid och Aporna is a vegan restaurant in Copenhagen, Denmark. They offer a variety of vegan dishes, including burgers and sandwiches made with plant-based ingredients. The menu is constantly changing with some of the seasonal and local ingredients.
Some popular dishes include the classic A&A burger made with a homemade patty, pickled red onion, vegan mayo, and lettuce. They also have a selection of sandwiches, salads, and sides like fries and onion rings.
They also offer a variety of desserts and drinks. They often have a daily special, a great way to try new and unique dishes. They have a cozy atmosphere and casual vibe. Astrid och Aporna is a great option for those looking for a delicious and satisfying vegan meal in Copenhagen.
17. Kødbyens Fiskebar
Kødbyens Fiskebar is a vegan and seafood restaurant in the Meatpacking District of Copenhagen, Denmark. Despite its name (which means "Meatpacking District Fish Bar" in English), the restaurant serves various vegan fish dishes and other plant-based options.
The vegan fish dishes are made with plant-based ingredients such as soy protein, seaweed and algae and are meant to mimic the taste and texture of fish. They also have a selection of sandwiches, salads, sides and appetizers.
They also offer a variety of non-alcoholic and alcoholic beverages. The restaurant has a casual and cozy atmosphere, and it is a great spot for those looking for a unique vegan dining experience.
18. Grød
Grød is a casual, cozy, sustainable eatery in Copenhagen, Denmark. They specialize in porridge and offer a variety of vegan options. Grød serves different types of porridge-like oats, barley, quinoa and buckwheat, all made with organic ingredients and served with various toppings such as fresh fruits, nuts, seeds and syrups. 
They also have a selection of sweet and savoury porridge and vegan options such as sandwiches, soups, and salads. They also offer a variety of non-alcoholic and alcoholic beverages. The casual atmosphere and the friendly staff make it a great spot for a quick and healthy vegan meal. The restaurant often changes its menu to include seasonal ingredients and new recipes.
Conclusion
Copenhagen has a variety of vegan restaurants to choose from, offering a range of options, from burgers and sandwiches to raw vegan dishes, porridge and Ayurvedic dishes. Some popular options include Astrid och Aporna, Kødbyens Fiskebar, Grød, Veganeriet, The Organic Boho, Sattva, Riz Raz, Café N, The Green Kitchen and 42Raw. Remember that this is not an exhaustive list, and there might be many other great vegan restaurants in the city.
I trust you enjoyed this article about the Best Vegan Restaurants In Copenhagen, Denmark. Please stay tuned for more blog posts to come shortly. Take care!
JeannetteZ
Your Opinion Is Important To Me
Ideas? Thoughts? Questions? I would love to hear from you. Would you please leave me your questions, experience, and remarks about this article on the Best Vegan Restaurants In Copenhagen, Denmark in the comments section below? You can also reach me by email at Jeannette@LivingTheVeganLifestyle.org.
Disclosure
This post may contain affiliate links. I earn from qualifying purchases as an Amazon Associate and other affiliate programs. Read my full disclosure.
Here are links to some of my favourite articles:
9 Most Popular Australian Vegan Recipes
Popular 8 Italian Vegan Recipes
5 Delicious Mexican Vegan Recipes For Your Kids
7 Popular And Delicious Indian Vegan Recipes For Your Kids
Vegan Pineapple Recipes To Try At Your Next Party