7 Healthy Vegan Cucumber Recipes For Your Kids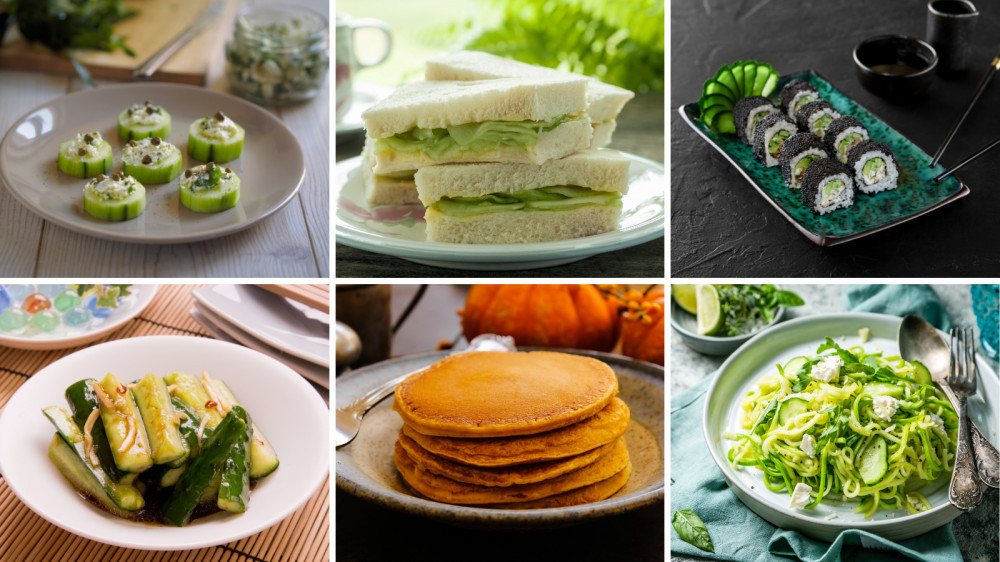 7 Healthy Vegan Cucumber Recipes For Your Kids
Use the cool, refreshing vegetable in a variety of healthy vegan recipes! All these vegan cucumber recipes will be healthy and delicious for your kids.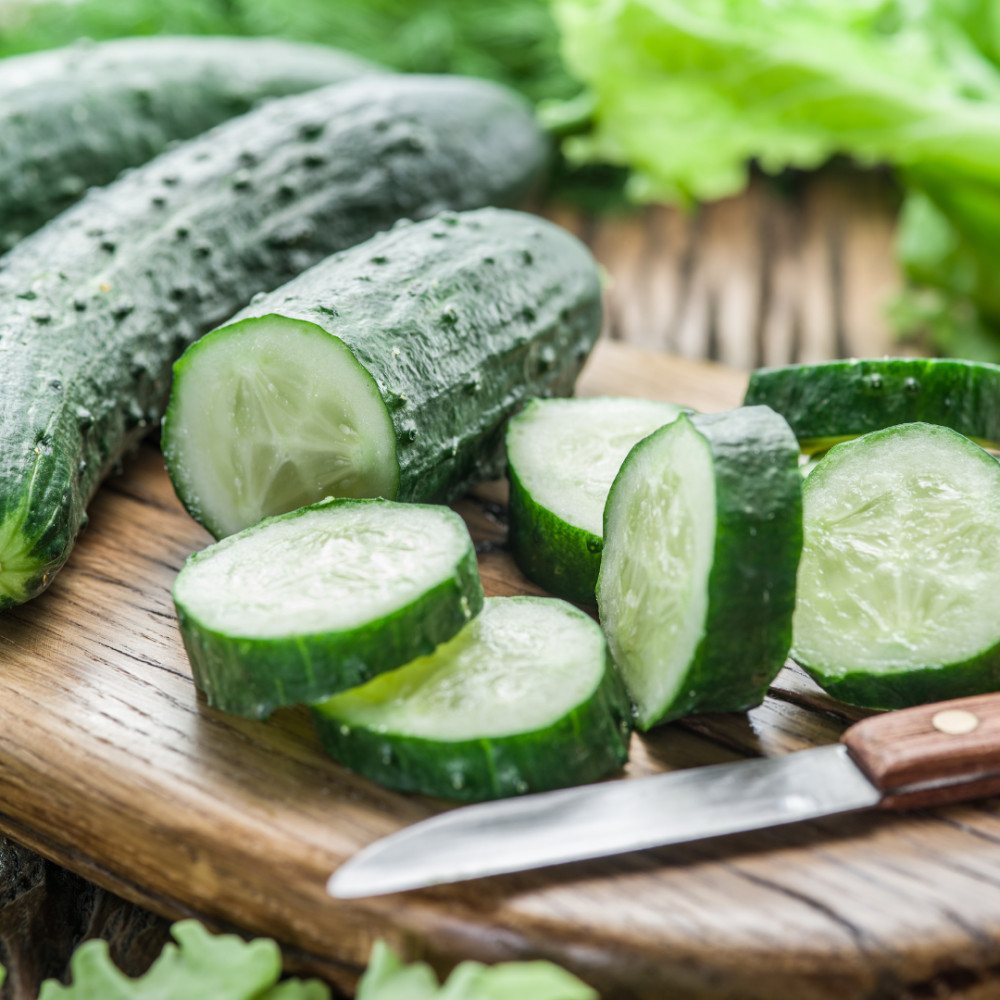 Health Benefits Of Cucumber
Cucumbers contain a lot of phytonutrients, also called plant-based nutrients, which can fend off many diseases. Lignans, triterpenes, and flavonoids—anti-inflammatory and cancer-preventing antioxidants—are abundant in cucumbers.
Before cooking vegan cucumber recipes, let's see its health benefits.
1. Fights Dehydration
Water is a vital substance that keeps your body alive. Dehydration arises from consuming less water than is necessary, making you more vulnerable to illness. Cucumber restores the water lost in your body, keeping you fully hydrated.
Cucumber is known to hydrate twice as much as water, thanks to minerals and vitamins. Consume cucumber slices after challenging workouts or demanding physical activity.
2. Fibre-Rich
Cucumber is a superb source of fiber that nourishes and supports healthy bodily function. Cucumbers' fiber and water content reduce constipation and promote regular bowel motions. It stimulates the pancreas to release the right amount of insulin, which helps to regulate the amount of sugar produced. This is why dieticians advise people with diabetes to take it regularly. Keep the skins on to prevent losing most of the fiber in the cucumber.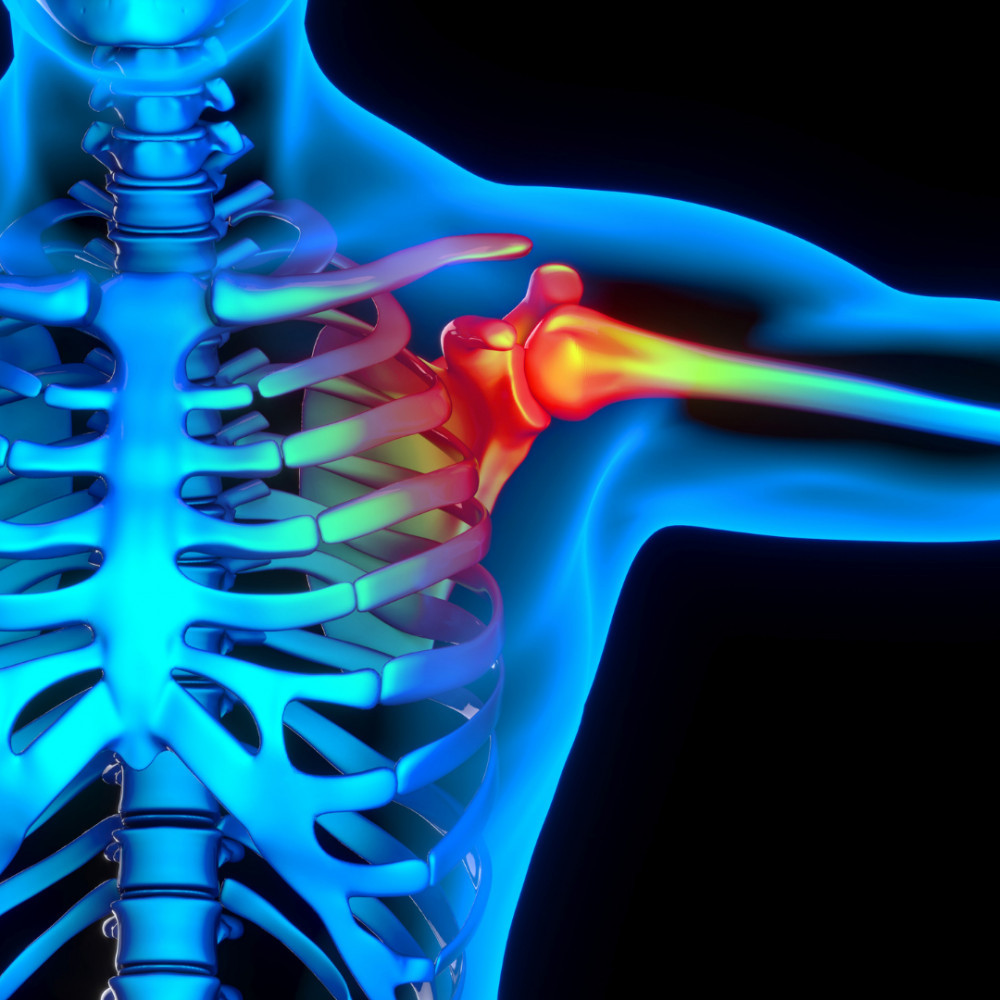 3. Boosts Bone Health
Cucumbers contain calcium, which lowers the risk of fractures and low bone density. Additionally, cucumbers help to increase calcium absorption, promoting the healing of bones and muscles. Cucumber's skin contains silica, which, combined with calcium and vitamin D, increases collagen production and slows down bone degeneration, a major cause of osteoporosis-related diseases. Don't forget to include cucumbers in your diet if you want to enjoy strong bones and cartilage as you age.
4. Prevents Growth Of Cancer Cells
The ability of cucumbers to fight cancer is well established. It can lower your risk of acquiring cancer and spreading malignant cells throughout the body. Cucumber consumption is recommended by oncologists or cancer specialists to patients to repair damaged cells and improve blood circulation.
5. Contain Antioxidants And Micronutrients
Scientists have been working diligently to disprove the notion that cucumbers are merely a salad filler. According to the Journal of Aging Research and Clinical Practice, lignans, a class of polyphenols found in cucumbers, may help treat malignancies linked to estrogen. According to Perez, they also include additional antioxidants like beta carotene and flavonoids, which help reduce inflammation and shield cells from a long-term illness.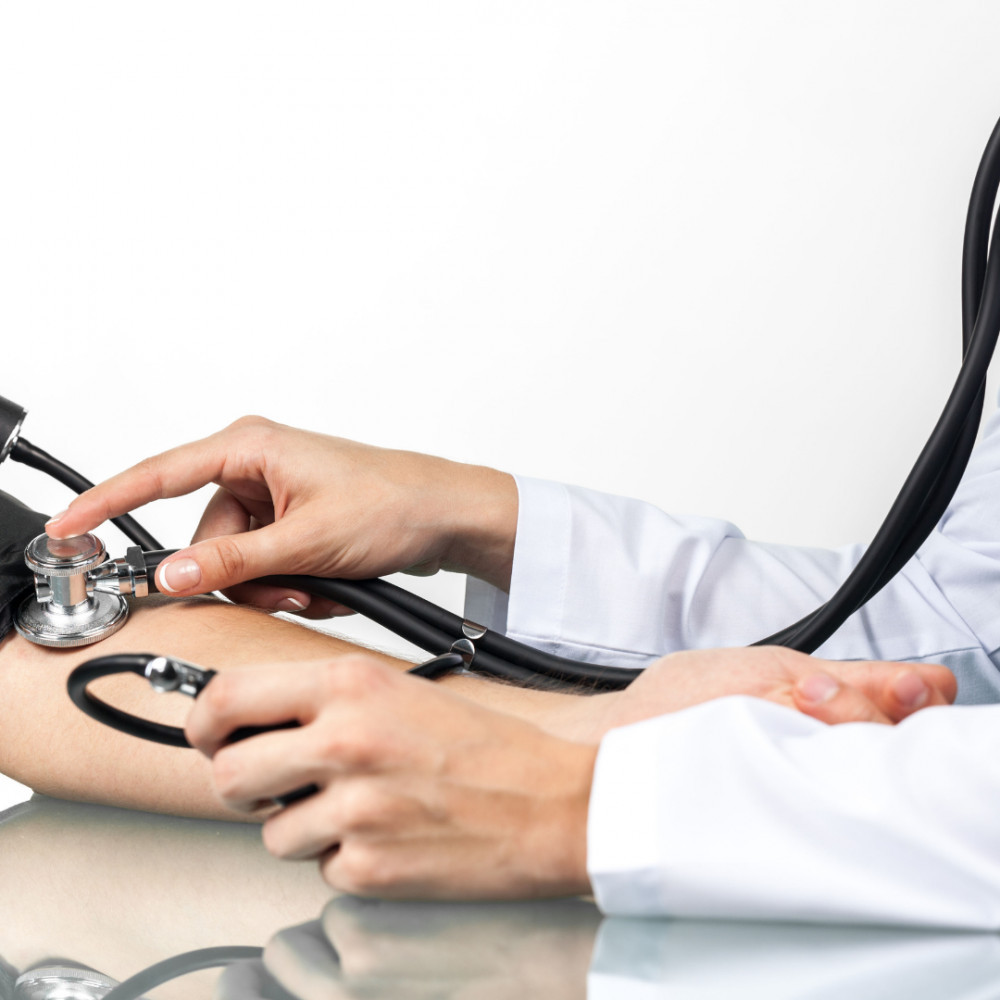 6. Control Blood Pressure
You run a higher risk of suffering from a stroke, aneurysm, or, even worse if you have high blood pressure or hypertension. According to the American Heart Association, cucumbers may lessen sodium-induced water retention and thus lower blood pressure since they are rich in the electrolyte potassium.
Cucumbers won't be able to undo the effects of eating a whole bag of chips every day, so if you do have high blood pressure, you should also attempt to cut back on unhealthy behaviours (including smoking, remaining sedentary, and consuming excessive amount of foods high in saturated fat and cholesterol).
7. Good For Gut Health
Cucumbers include a lot of fiber, essential for promoting a healthy gut, as was already discussed. However, they shine in this category when consumed in pickle form. ICYMI: Cucumbers are used to make pickles, along with the proper proportions of salt, vinegar, and pickling spices. According to Taub-Dix, fermentation transforms them into the ideal fuel for your stomach. Increased "good bacteria" in your gut are linked to several advantages, including improved immunity and healthy bowels.
8. Promote Healthy Weight
Cucumbers are undoubtedly a terrific complement to an otherwise healthy lifestyle rich in vegetables, whole grains, healthy fats, and lean protein. Still, no meal or exercise is solely responsible for weight loss or maintenance. According to Perez, "they can aid in weight loss in that if you eat more of them, you'll be less tempted to eat junk food because they can be a really satisfying food."
9. Relief From Migraine
The pain from a migraine can be intense, and the only way to stop it is to go to sleep. Not to worry! Cucumber is an excellent food that can do wonders for your health. Cucumber's magnesium boosts your immune system while lowering blood pressure and controlling it.
10. Healthifies Skin
Forget about paying for skin treatments like expensive lotions and oils. Consume cucumbers instead to keep your skin clear, blemish-free, healthy, and radiant and to make wrinkles and lines history. Cucumber can also be applied topically to the skin to lighten and rejuvenate it.
11. Relieves Pain
Flavonoids, tannins, and other antioxidants found in cucumbers assist in reducing pain by limiting the number of free radicals released into the body. Additionally, you do not have to experience extreme discomfort due to chronic illnesses. If you can't eliminate the pain, consume cucumbers daily to lessen it.
12. Fights Bad Breath
You must practice good oral hygiene and clean your teeth twice daily. Sadly, you can still have persistent bad breath that causes people to avoid you. No! You do not need to choose pricey procedures to eliminate bad breath. Eat as much cucumber as you like to clean the built-up bacteria from your teeth and gums.
Vegan Cucumber Recipes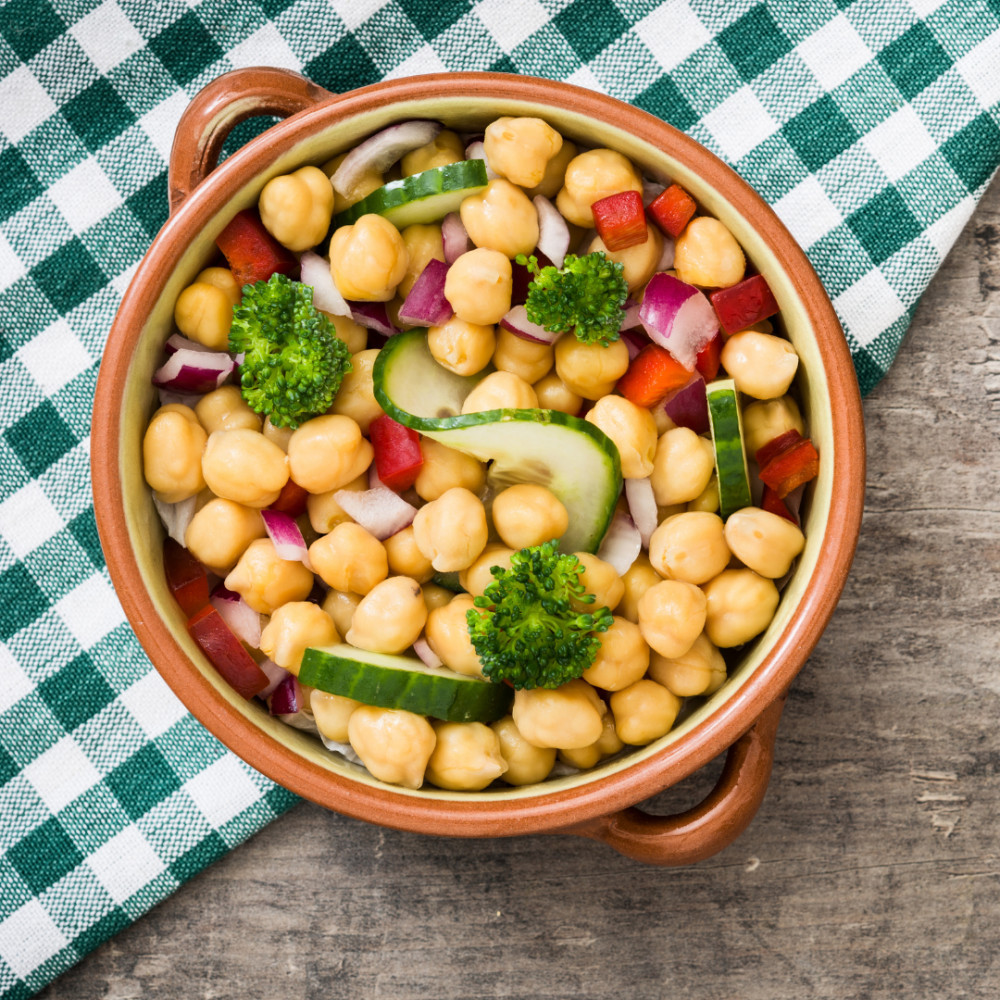 1. Vegan Cucumber Salad With Chickpeas
It's not exactly reinventing the wheel to make a vegan cucumber salad, but classic dishes are classic for a reason! This specific variation is one of my favourites because it's both satisfying and refreshing. When mixed with dill, chickpeas' mildly saline undertone comes through.
Prep time: 20 minutes | Cook time: 20 minutes | Total time: 40 minutes | Servings: 4
Ingredients
Raw cashews soaked for at least 2 hours in water: 2 tablespoons
Toasted pine nuts soaked for at least 2 hours in the water, then drained: 2 tablespoons
Brown rice syrup: ½ tablespoon
Fresh lemon juice: ½ tablespoon
Cucumber peeled: 1 small
Water: 1-2 teaspoons
Sliced cucumber: 4½ cups
Cooked chickpeas: 2 cups
Chopped red onion: ¼ cups
Loosely packed chopped fresh dill: ¼ cups
Smoked paprika to finish
Salt and pepper to taste
Method
Put the cucumbers in a sieve and sprinkle salt over them. Stir them occasionally while letting them drain for at least 30 minutes. You may even leave it in the fridge overnight for the best results.
The cucumbers should be properly patted dry or spun in your salad spinner after being rinsed off with salt.
Blend or process all ingredients, occasionally stopping to scrape down the sides. Just enough water should be added to ensure a smooth mix. You might not need any if you have a high-speed blender. To taste, adjust the sweetness and seasoning. Red onions that have been cut raw should soak in a small dish of tap water for five to ten minutes before draining. (This is done to soften the strong flavour of raw red onion a little.)
Mix the cucumber, chickpeas, red onion, and dill in a bowl. Add the cashew-pine nut "mayonnaise" by folding. Adjust the seasoning by adding more dill, salt, or pepper, depending on the taste.
Offer chilled.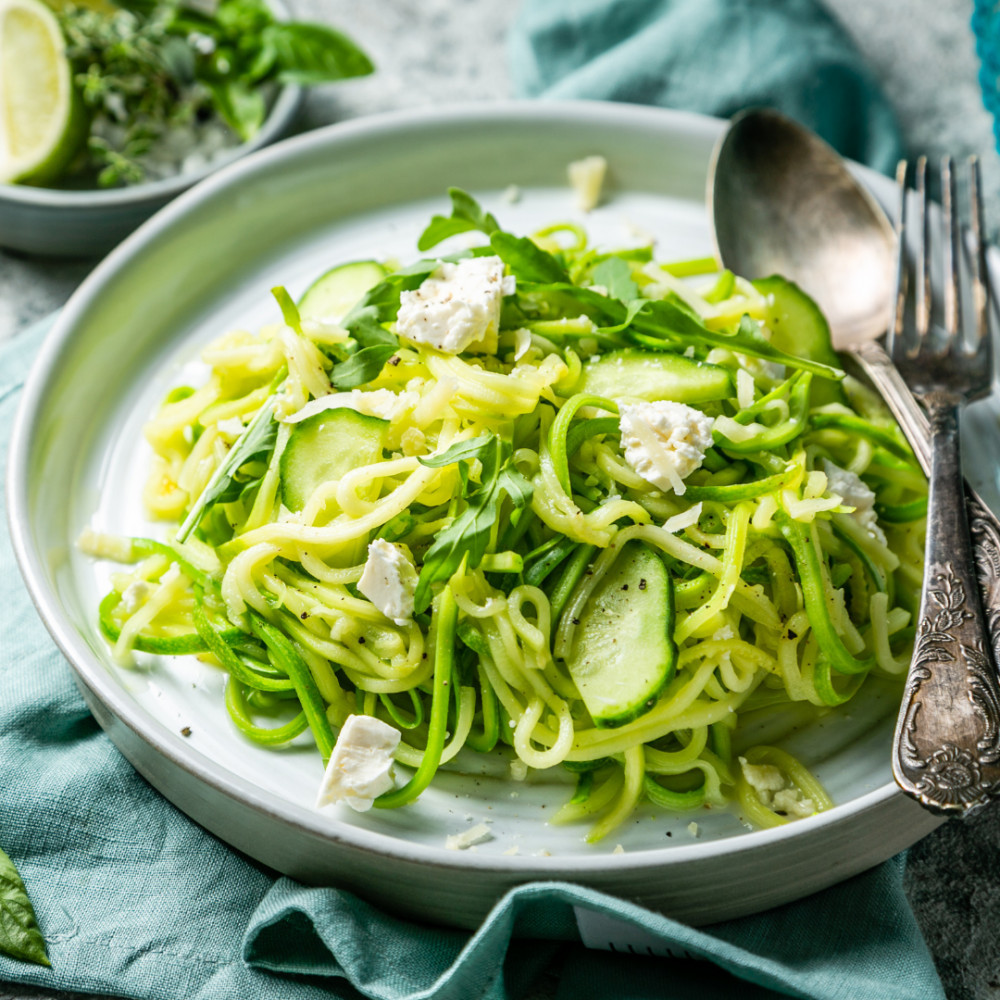 2. Vegan Cucumber Noodles
The recipe for today is quite simple, but it has a lot of punch. As the summer months approach, this dish is ideal for a light lunch or dinner because it is incredibly satisfying and has solid and fresh flavours. Advice: To give this recipe more oomph, stir in a bit of chilli or scotch bonnet pepper.
Prep time: 10 minutes | Cook time:  20 minutes | Total time: 30 minutes | Servings: 5
Ingredients
Cucumber: 1 large
Yellow bell pepper: ½
Orange bell pepper: ½
Red bell pepper: 1
Avocado: ½
Lemon juice: ½ lemon
Cherry tomatoes
Pinch of fresh thyme
Salt to taste
Method
Use a julienne peeler to julienne the cucumber quickly. When you get to the cucumber's liquid, mushy interior, flip it over and julienne the opposite side. Simply slice it up to incorporate it into the sauce rather than discard the center.
To prepare the sauce, combine the chopped cucumber center, half a red bell pepper, half an avocado, lemon juice, thyme, and salt in a food processor. Pulse until the mixture is smooth but still thick and creamy.
Add the diced bell peppers, cherry tomatoes, and cucumber noodles to a big bowl. Combine them after adding the sauce!
Enjoy!
3. Vegan Cucumber Salad
Cucumber, scallions, and pepper are combined in a sweet and sour salad bursting with fresh Thai flavours. Dry-roasted peanuts provide a little more crunch. If feasible, add a few red specks to the salad using a red jalapeño or chilli pepper. By removing the seeds before cutting, you can reduce the heat.
Prep time: 15 minutes | Cook time: 45 minutes | Total time: 60 minutes | Servings: 6
Ingredients
Lime juice: ¼ cup
Avocado oil or peanut oil: 2 tablespoons
Low-sodium tamari: 1½ tablespoons
Brown sugar: 1 tablespoon
Red jalapeño pepper: 1 small
Scallions: 1
English cucumbers: 2
Fresh cilantro: ¼ cup
Unsalted dry-roasted peanuts: ¼ cup
Method
In a sizable bowl, combine the lime juice, oil, tamari (or soy sauce), brown sugar, jalapeno (or chilli), and scallions. Stir in the cucumbers, cilantro, and peanuts before serving.
To marinate the cucumbers, let them stand for about 30 minutes while stirring occasionally. Now let's enjoy.
4. Tofu Roll With Avocado, Cucumber, And Much More
Adding black rice brought the dinner to a new level of refinement. The water develops a deep purple, which makes for an unusual picture and entertaining cooking. Spooky. Use brown rice, quinoa, or any other whole grain you have as an alternative. Enjoy!
Prep time: 15 minutes | Cook time: 25 minutes | Total time: 40 minutes | Servings: 4
Ingredients
Tofu: 1 package
Potatoes: 2
Garlic cloves, chopped: 3
Tamari: 3 tablespoons
Maple syrup: 2 tablespoons
Olive oil: 2 tablespoons
Liquid smoke: 2 teaspoons
Cucumber: ½
Avocado: 1
Black rice: 1 cup
Nori sheets
Method
As directed, prepare the rice. Long slices of tofu, potato, cucumber, and avocado should be used.
Garlic, potatoes, and tofu are sautéed in tamari, liquid smoke, and olive oil.
Layout all the components after spreading the rice onto the nori sheets (including the tofu and stuff).
With a sharp knife, roll it up and cut it into rolls. Serve tamari on the side for dipping.
4. Vegan Cucumber Sandwiches
The most delicate vegan cucumber sandwiches you'll ever try are made with thick, rich vegan cream cheese, cucumber, and fresh dill.
Prep time: 10 minutes | Cook time: 10 minutes | Total time: 20 minutes | Servings: 6
Ingredients
Vegan cream cheese: 1 cup
Fresh dill thick stems removed and chopped: 2 tablespoons
Green onion: 1 tablespoon
Garlic powder: ¼ teaspoon
Onion powder: ¼ teaspoon
English cucumber: ½
Whole grain sliced bread: 6 slices
Salt + pepper to taste
Method
In a small mixing dish, combine the cream cheese, dill, green onion, and all the seasonings. To mingle, blend. Add extra salt and pepper if desired after tasting. For traditional cucumber sandwiches, slice the crusts off your bread using a sharp knife. Alternately, leave them on for more fiber and texture.
Liberally apply the herbed cream cheese on three slices of your sandwich bread. Place the cucumber slices on top, and, if you'd like, season them with salt and pepper. Top the cucumbers with the remaining 3 slices of bread.
Serve each sandwich cut into halves or quarters.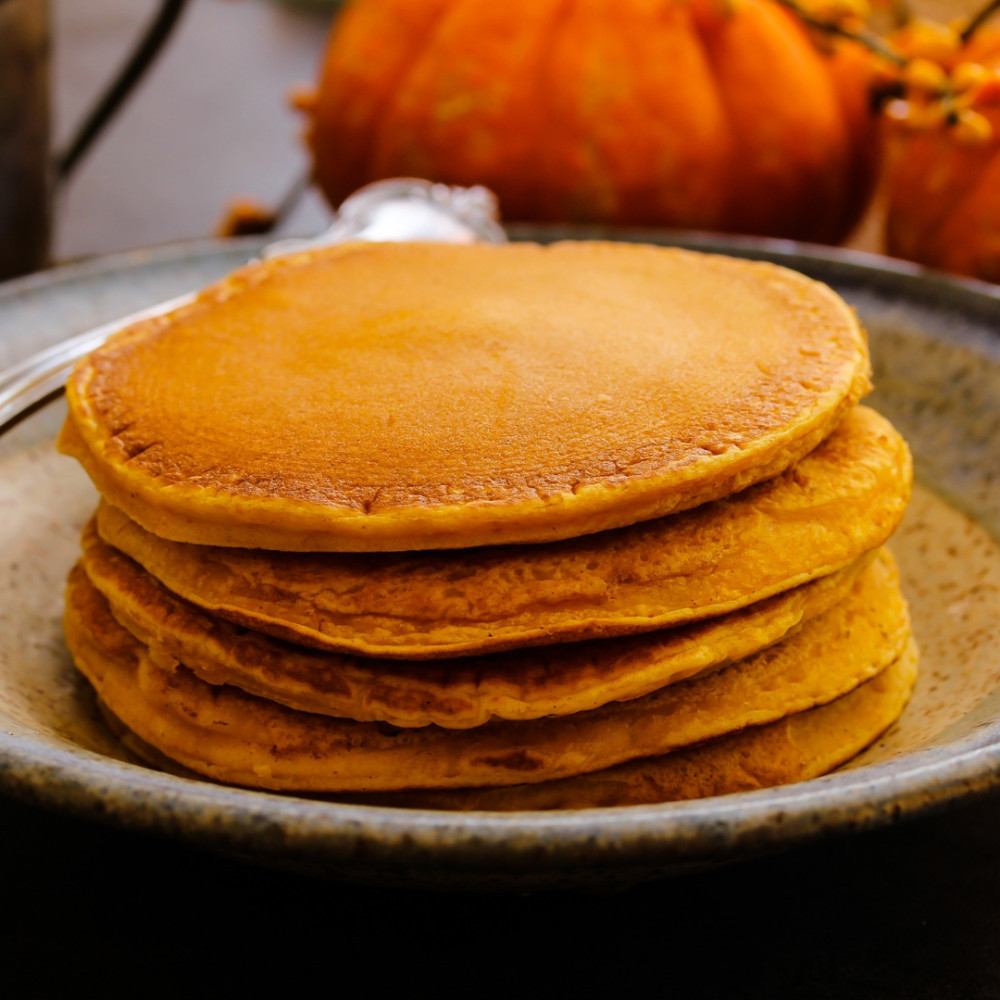 5. Vegan Cucumber Pancakes
Light, fluffy, crispy, and delicious vegan cucumber pancakes with mint and cucumbers for freshness. Excellent breakfast or snack is pancakes. With a one-bowl batter, they are super simple to make and free of gluten, soy, and nuts.
Prep time: 10 minutes | Cook time: 20 minutes | Total time: 30 minutes | Servings: 6
Ingredients
Cucumbers: 3 medium
Rice flour: ½ cup
Chickpea flour: 2 cups
Ginger garlic paste: 1 tablespoon
Red onion: ½
Green chilli peppers: 1-2
Mint leaves: ¼ cup
Salt to taste
Vegetable oil: 2 tablespoons
Method
Add the remaining ingredients, minus the water, to the bowl with the grated cucumber and all the juices. Mix thoroughly, then pause for ten minutes. This allows the cucumber enough time to express its juices and will help you determine how much water to add.
Make a pancake batter by gradually adding water as needed. Griddle heat should be set to medium-high. Place the pancakes on the grill, coat the surface with vegetable oil, and flatten and shape them into rounds using the bottom of the spoon or scoop.
Flip the pancakes when the edges start to sizzle and turn golden, and cook for an additional minute. Serve hot with a hot chutney or vegan sour cream.
6. Vegan Ayurvedic Cucumber Sauerkraut
Sauerkraut prepared in an Ayurvedic manner, you heard correctly! In the West, cabbage has long been the vegetable of choice for creating sauerkraut. In the East, the process of letting food spontaneously ferment in an acidic environment is known as pickling. It is invaluable to know exactly what ingredients go into your pickle recipes.
Prep time: 10 minutes | Cook time: 30 minutes | Total time: 40 minutes | Servings: 6
Ingredients
Yellow Indian cucumbers: 4 large
Freshly ground mustard powder: 4-6 teaspoon
Fenugreek and asafoetida powder: 1-2 teaspoons
Red chilli powder: 2-3 teaspoons
Unrefined sesame oil: 2-3 teaspoons
Salt to taste
Method
The cucumbers should be thoroughly wetted before being dried with a kitchen towel. After all the seeds are removed, slice the cucumbers into bite-sized pieces.
Combine all the spices in a bowl.
Incorporate the bite-sized cucumbers thoroughly with this mixture in an airtight glass jar. Make sure the spice mixture is uniformly distributed throughout all of the slices. Give it 12 hours to sit on your kitchen counter.
Stir this with a clean, dry spoon after the 12-hour mark. Keep it in the fridge for 24 to 48 hours. After that, put this pickle in the fridge. YUM!!
7. Sunflower Chive Cucumber Bites
These are incredibly delicious AND look festive, making them ideal for a party! They come together quickly and are simple to prepare. Make them in advance and place them in the refrigerator for about an hour because they are best served chilled. The recipe yields roughly 50 pieces, making it ideal for a party, but you may make it in half if you'd like. Enjoy!
Prep time: 10 minutes | Cook time: 35 minutes | Total time: 45 minutes | Servings: 50
Ingredients
Cucumbers: 4 large
Raw sunflower seeds: 1 cup
Salt: ½ teaspoon
Raw red onion: 2 tablespoons, chopped
Handful fresh chives: 1 large
Fresh garlic: 1 clove, chopped
Nutritional yeast: 2 tablespoons
Fresh lemon juice: 2 tablespoons or to taste
Water: ½ cup
Optional: a sprinkling of sumac on top
Method
Salt and sunflower seeds should be combined in the food processor's bowl. They should become fine powders after being processed for 10–20 seconds. Reprocess the remaining ingredients, onion, through water, for an additional one to two minutes, or until very creamy. You'll most likely need to scrape down the sides a couple of times. Place aside.
If desired, delicately peel the cucumber in alternate rows to give it a lovely striped appearance. Set aside after slicing into 1-1½" pieces.
Each cucumber should have a tablespoon of "cheese" spread over it before being put on a tray or platter. Keep going until you're finished. Then, if you like, top with chopped chives and sumac.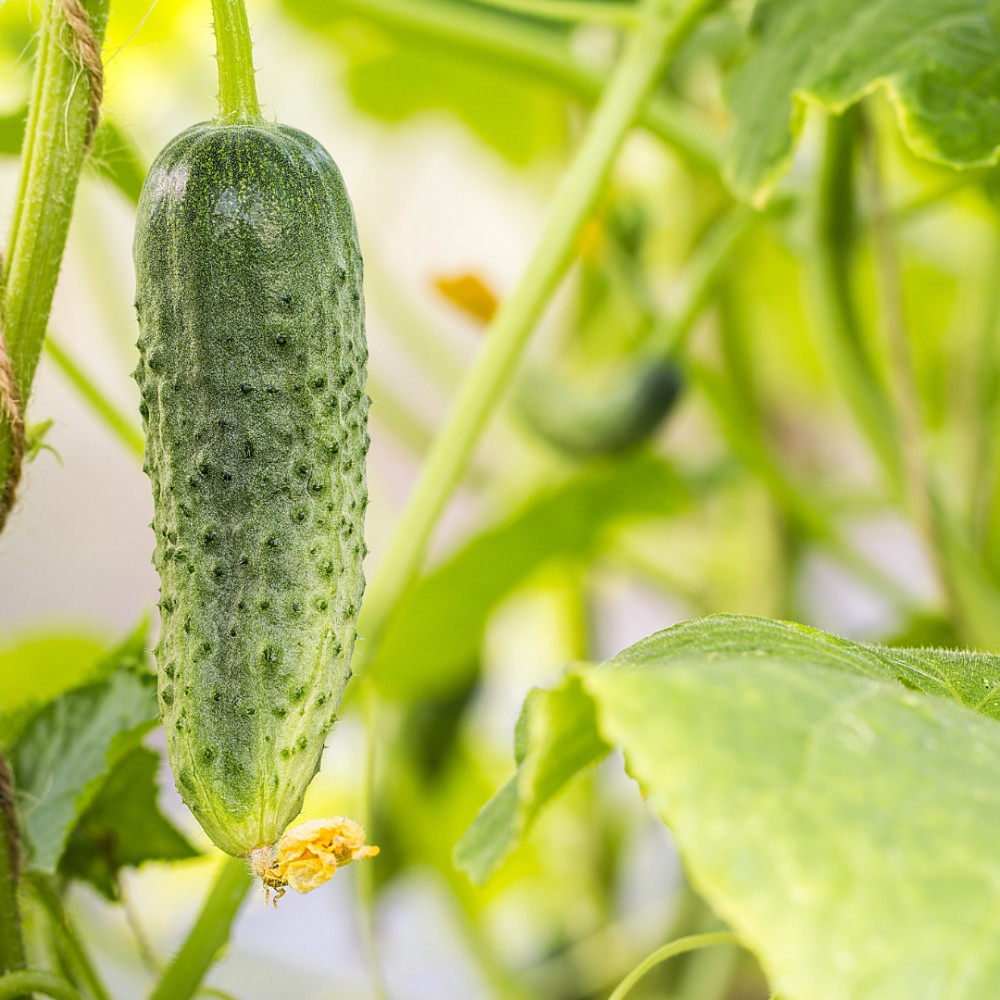 Conclusion
Besides having high water content, they are low in calories and packed with essential vitamins and minerals. Weight loss, balanced hydration, regular digestion, and lower blood sugar levels are just a few of the potential health advantages of eating cucumbers that have already been shared above. You may follow the blog if you want to grow cucumbers in your small spaces.
I trust you enjoyed this article about the 7 Healthy Vegan Cucumber Recipes For Your Kids. Please stay tuned for more blog posts to come shortly. Take care!
JeannetteZ
Your Opinion Is Important To Me
Ideas? Thoughts? Questions? I would love to hear from you. Would you please leave me your questions, experience, and remarks about this article on the 7 Healthy Vegan Cucumber Recipes For Your Kids, in the comments section below? You can also reach me by email at Jeannette@LivingTheVeganLifestyle.org.
Disclosure
This post may contain affiliate links. I earn from qualifying purchases as an Amazon Associate and other affiliate programs. Read my full disclosure.
Here are links to some of my favourite articles:
7 Delicious Vegan Carrot Recipes For Your Kids
7 Delicious Vegan Broccoli Recipes For Your Kids
7 Healthy Vegan Kale Recipes For Your Kids
8 Delicious Vegan Celery Recipes For Your Kids
7 Delicious Vegan Cantaloupe Recipes For Your Kids
7 Delicious Vegan Watermelon Recipes For Your Kids