Best Vegan Restaurants In Lausanne, Switzerland
Best Vegan Restaurants In Lausanne, Switzerland
Lausanne, nestled beautifully on the shores of Lake Geneva, is renowned for its picturesque landscapes, rich history, and thriving culinary culture.
In recent years, the city has witnessed a remarkable surge in the popularity of veganism, reflecting a global shift towards more conscious and sustainable dining choices.
From charming cafés to upscale eateries, Lausanne is home to various vegan restaurants catering to the growing demand for plant-based cuisine.
In this article, we will take you on a delightful journey through the vibrant vegan scene in Lausanne, showcasing some of the city's most beloved establishments where plant-based food takes centre stage.
Whether you're a dedicated vegan, a curious food enthusiast, or someone looking to explore new culinary horizons, Lausanne has something to offer everyone.
The History And Culture Of Veganism In Lausanne, Switzerland
The history of veganism and its culture in Lausanne, Switzerland, reflects the broader global trend towards plant-based lifestyles and sustainable living.
While veganism has gained significant traction worldwide in recent years, Lausanne has emerged as a hub for vegan culture, embracing and promoting the values of compassion, health, and environmental consciousness.
The concept of veganism, which advocates excluding all animal products from one's diet and lifestyle, traces its roots back to the mid-20th century.
In 1944, a British animal rights activist, Donald Watson, coined the term "vegan" to describe individuals who abstain from consuming or using animal-derived products. This marked the formal establishment of the vegan movement.
Lausanne, known for its progressive and environmentally conscious community, quickly embraced the principles of veganism as awareness grew regarding the ethical implications of animal agriculture and the detrimental effects of animal products on human health and the planet. The city's residents began adopting vegan diets, inspiring innovation in the local culinary scene.
One of the driving forces behind the rise of veganism in Lausanne is the emphasis on sustainability and ecological responsibility.
Switzerland has long been recognized as a leader in environmental conservation, and Lausanne, as an important cultural and educational center, has played a pivotal role in promoting eco-friendly practices.
Veganism aligns closely with these values by reducing carbon footprints, conserving resources, and mitigating the negative environmental impact associated with animal agriculture.
Additionally, Lausanne has fostered a supportive environment for vegan entrepreneurs and businesses. The city's residents have shown a willingness to explore and support vegan alternatives, leading to the emergence of a thriving vegan food scene.
Local vegan restaurants, cafés, and food markets have flourished, offering a diverse range of plant-based options that cater to different tastes and dietary preferences.
Lausanne also hosts various vegan festivals, events, and workshops, creating opportunities for networking, education, and community building.
These gatherings serve as platforms for sharing knowledge, promoting ethical practices, and celebrating the culinary creativity that veganism inspires.
In recent years, the city has witnessed an increased mainstream acceptance of veganism, with more non-vegan individuals exploring plant-based options and adopting flexitarian or reducetarian diets.
This growing acceptance signifies a significant cultural shift and indicates a rising consciousness about the interconnectedness of personal health, animal welfare, and environmental sustainability.
As Lausanne continues to embrace veganism, it reinforces its position as a city committed to progressive values and sustainable living.
By encouraging plant-based choices, the city sets an example for other communities, promoting compassion, health, and environmental stewardship as integral components of modern living.
Best Vegan Restaurants In Lausanne, Switzerland
Lausanne, Switzerland, has become a thriving destination for vegan food enthusiasts, offering a diverse and exciting range of plant-based dining options.
From cozy cafés to upscale eateries, the city embraces the principles of veganism, catering to the growing demand for delicious and sustainable plant-based cuisine.
Here are some vegan restaurants in Lausanne, Switzerland, where you can enjoy delicious plant-based cuisine:
1. The Green Elephant
The Green Elephant, located at Rue du Petit-Chêne 34 in Lausanne, is a beloved vegan restaurant that offers a diverse and creative menu to delight plant-based food enthusiasts. Here are some highlights from their menu:
Burgers

Classic Beyond Burger: A mouthwatering vegan burger with all the traditional fixings.
Spicy BBQ Burger: A flavourful burger with a spicy barbecue sauce topped with caramelized onions and pickles.
Portobello Mushroom Burger: A satisfying option featuring a grilled portobello mushroom cap as the patty.

Wraps and Sandwiches

Falafel Wrap: A delicious wrap filled with homemade, fresh veggies and a creamy tahini sauce.
Mediterranean Veggie Sandwich: A delightful combination of roasted vegetables, hummus, and greens in crusty bread.

Salads

Green Goddess Salad: A refreshing mix of crisp greens, avocado, cucumber, and a zesty green goddess dressing.
Quinoa Power Bowl: A nourishing bowl packed with quinoa, roasted vegetables, chickpeas, and a flavourful dressing.

Nourishing Bowls

Buddha Bowl: A colourful assortment of roasted vegetables, grains, and legumes, served with a creamy dressing.
Teriyaki Tofu Bowl: A satisfying bowl with marinated tofu, stir-fried vegetables, and a tangy teriyaki sauce.

Desserts

Vegan Chocolate Cake: Indulge in a decadent chocolate cake that is entirely plant-based and deliciously rich.
Fresh Fruit Parfait: A light and refreshing dessert featuring layers of fresh fruit, vegan yogurt, and granola.
The Green Elephant also offers a selection of gluten-free options, ensuring that individuals with dietary restrictions can enjoy their meals without compromise.
With its flavourful and diverse menu, The Green Elephant is a go-to destination for vegan dining in Lausanne. Whether craving a hearty burger, a nourishing bowl, or a delectable dessert, this restaurant will surely impress with its creative and delicious plant-based offerings.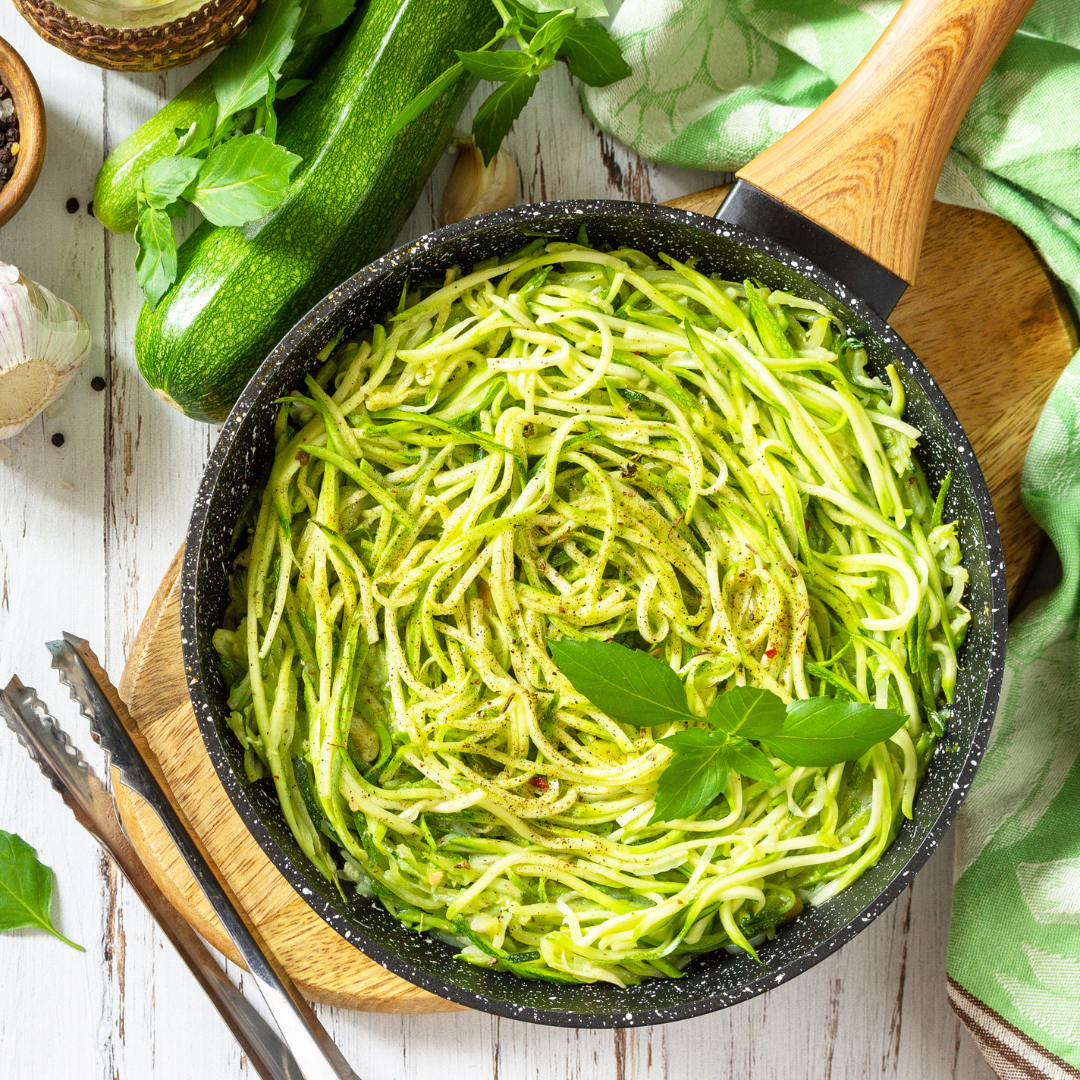 2. Vegana By Kent
Vegana by Kent, located at Rue du Petit-Chêne 5 in Lausanne, is a renowned fine dining restaurant that offers an exceptional gourmet vegan experience.
Led by Chef Kent Szabo, this upscale establishment takes vegan cuisine to new heights with its innovative and artfully crafted plant-based dishes. Here is a glimpse of their menu:
Starters

Truffled Cashew Cheese Croquettes: Golden and crispy croquettes filled with creamy truffled cashew cheese, served with a tangy dipping sauce.
Grilled Asparagus Salad: Tender-grilled asparagus spears accompanied by mixed greens, cherry tomatoes, and a citrus vinaigrette.

Main Courses

Wild Mushroom Risotto: Creamy Arborio rice cooked with a medley of wild mushrooms, finished with a drizzle of truffle oil.
Beetroot Wellington: A vegan twist on the classic Wellington featuring roasted beets, spinach, and vegan puff pastry, served with a red wine reduction.

Chef's Specials

Seared Tofu Steak: Succulent tofu steak marinated in a flavourful sauce, seared to perfection, and served with roasted vegetables and a balsamic glaze.
Stuffed Portobello Mushrooms: Large portobello mushrooms stuffed with a savoury mixture of quinoa, herbs, and roasted vegetables, accompanied by sautéed greens.

Desserts

Dark Chocolate Mousse: A rich and velvety dark chocolate mousse elegantly presented and garnished with fresh berries.
Lemon Raspberry Tart: A delicate tart filled with tangy lemon curd and topped with fresh raspberries.
Vegana by Kent takes pride in using locally sourced, organic ingredients to create culinary masterpieces that showcase the depth and versatility of vegan cuisine.
Their menu changes seasonally to incorporate the freshest and most flavourful produce available, ensuring a unique dining experience with every visit.
With its commitment to innovative vegan gastronomy, Vegana by Kent offers a refined and elegant setting for those seeking an exquisite vegan fine dining experience in Lausanne.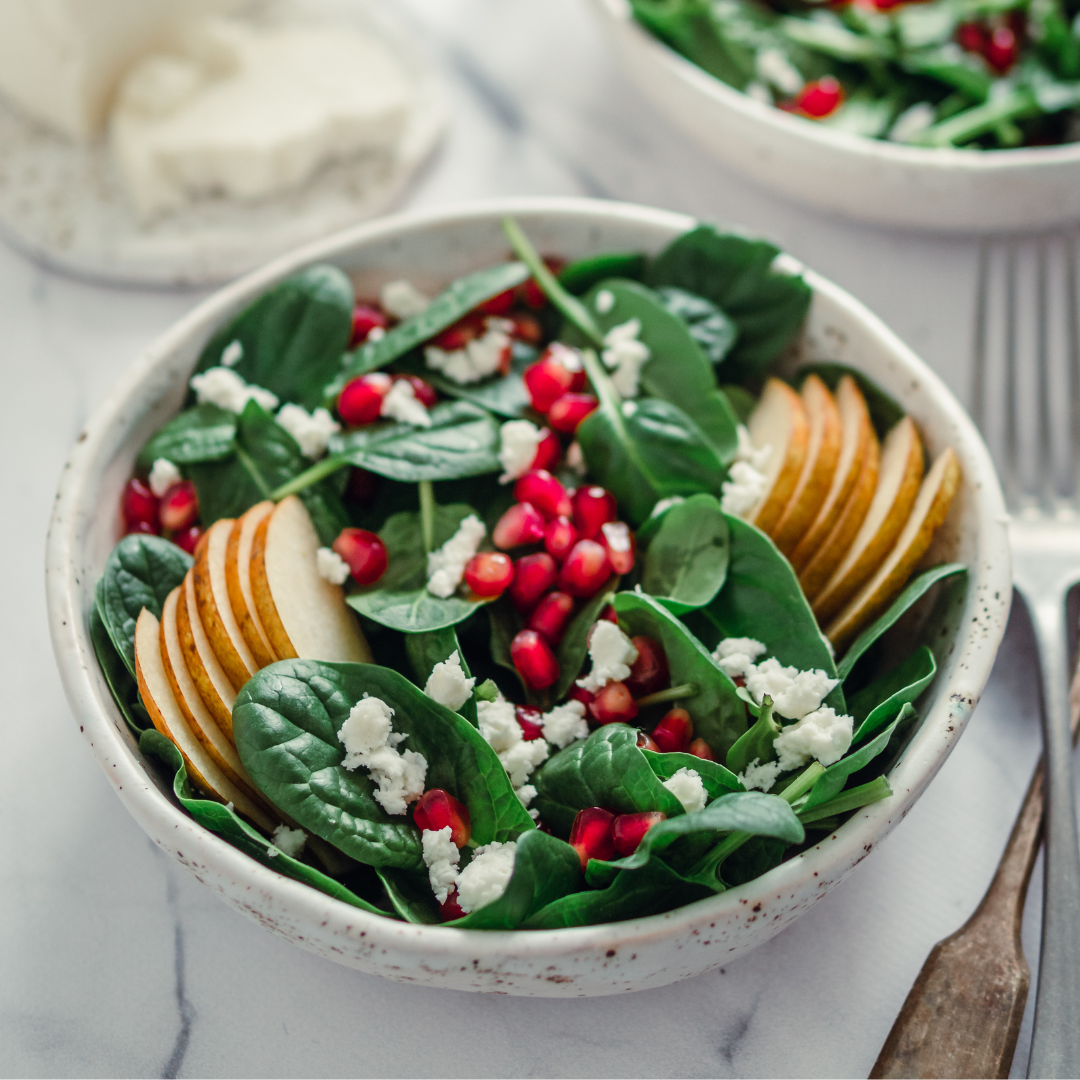 3. Chez Elle
Chez Elle, located at Avenue de Rhodanie 5 in the charming neighbourhood of Ouchy, is a cozy vegan café and patisserie specializing in homemade vegan pastries, cakes, and cookies.
Whether you're in the mood for a delightful morning treat or a delectable dessert, Chez Elle has various options to satisfy your sweet tooth. Here's a glimpse of their menu:
Pastries

Vegan Croissant: Indulge in a classic French pastry made entirely vegan, with a buttery, flaky texture that melts in your mouth.
Pain au Chocolat: Enjoy a vegan version of this beloved pastry with a delicate pastry shell and a luscious chocolate filling.

Cakes

Chocolate Fudge Cake: A decadent chocolate cake layered with rich chocolate ganache, guaranteed to satisfy any chocolate lover's cravings.
Lemon Drizzle Cake: A moist, tangy lemon-flavoured cake topped with a zesty lemon glaze for a refreshing treat.

Cookies

Almond Butter Cookies: Irresistible vegan cookies made with creamy almond butter and studded with chunks of chocolate or nuts.
Oatmeal Raisin Cookies: Chewy and wholesome oatmeal cookies filled with plump raisins and a hint of warm cinnamon.

Drinks

Fresh Fruit Smoothies: Enjoy a refreshing blend of seasonal, mixed berries or tropical fruits blended to perfection.
Barista Coffees: Sip on a delicious cup of plant-based coffee creations, including lattes, cappuccinos, and espressos.
Chez Elle takes pride in creating homemade vegan treats with quality ingredients, ensuring every bite is flavourful and satisfying.
Their menu may vary based on seasonal availability and the creative inspiration of the pastry chefs, offering a delightful surprise with each visit.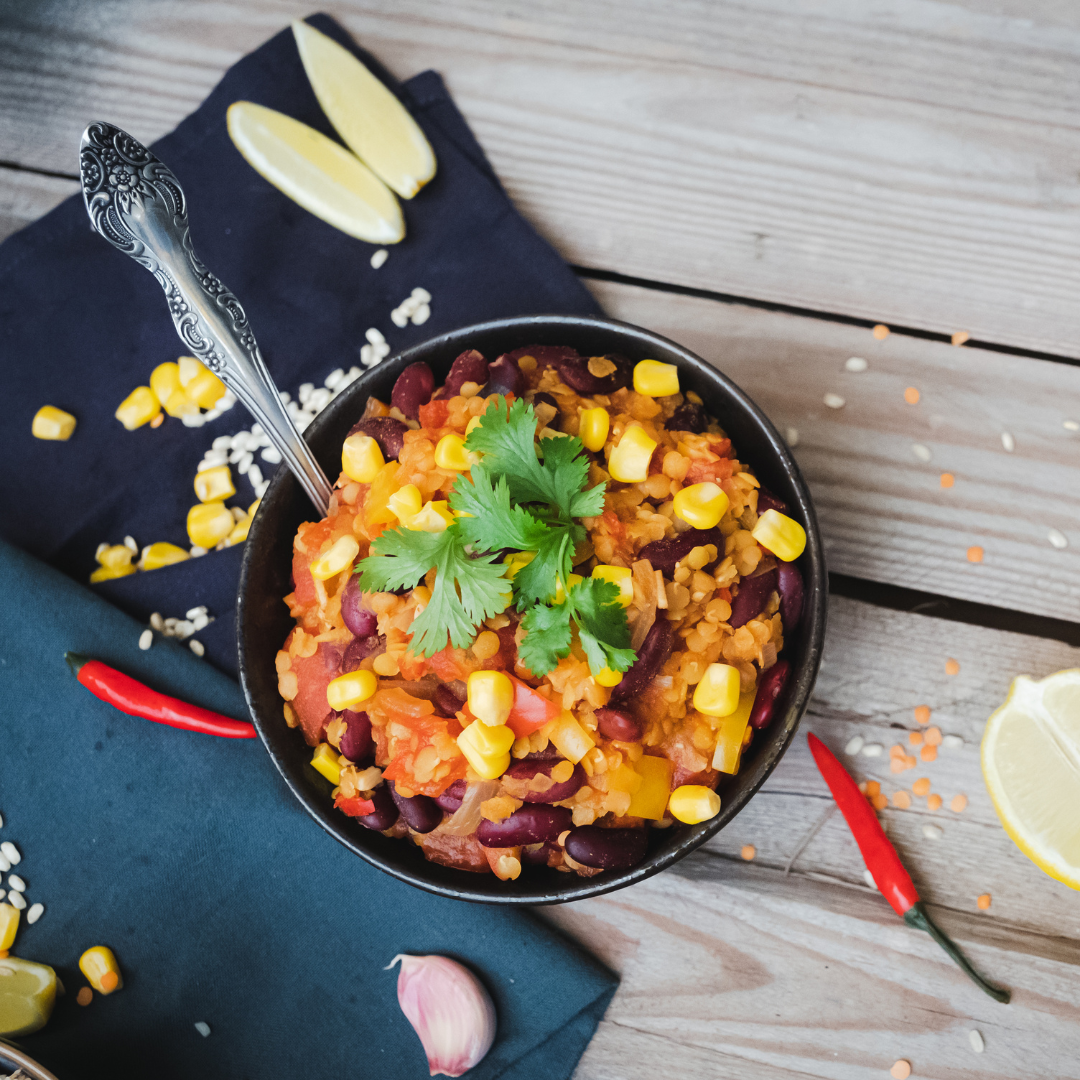 4. Yogi Booster
Yogi Booster, situated at Rue de Bourg 22 in the heart of Lausanne's city center, is a go-to destination for health-conscious individuals seeking fresh and nutritious vegan food.
This vibrant eatery is committed to providing high-quality ingredients and offers a menu filled with nourishing salads, grain bowls, and revitalizing smoothies. Here's a glimpse of their menu:
Salads

Superfood Salad: A nutrient-packed salad featuring a mix of kale, quinoa, avocado, cherry tomatoes, and a tangy citrus dressing.
Mediterranean Salad: A refreshing salad with mixed greens, cucumbers, olives, cherry tomatoes, and a zesty lemon-herb dressing.

Grain Bowls

Buddha Bowl: A colourful bowl filled with roasted vegetables, chickpeas, brown rice, and a flavourful tahini dressing.
Teriyaki Tofu Bowl: A satisfying bowl featuring marinated tofu, stir-fried vegetables, brown rice, and a tangy teriyaki sauce.

Smoothies And Juices

Green Detox Smoothie: A refreshing blend of spinach, kale, cucumber, pineapple, and coconut water to energize and revitalize.
Immunity Booster Juice: A zesty mix of oranges, lemons, ginger, and turmeric, with immune-boosting properties.

Snacks

Energy Balls: Bite-sized treats made with dates, nuts, and seeds, providing a quick and healthy energy boost.
Raw Vegan Brownies: Decadent and fudgy brownies made with wholesome ingredients like dates, nuts, and cacao.
Yogi Booster uses fresh, high-quality ingredients to create dishes that nourish the body and satisfy the taste buds. Their menu is designed to cater to various dietary preferences and offers options for a quick and nutritious lunch or a revitalizing snack throughout the day.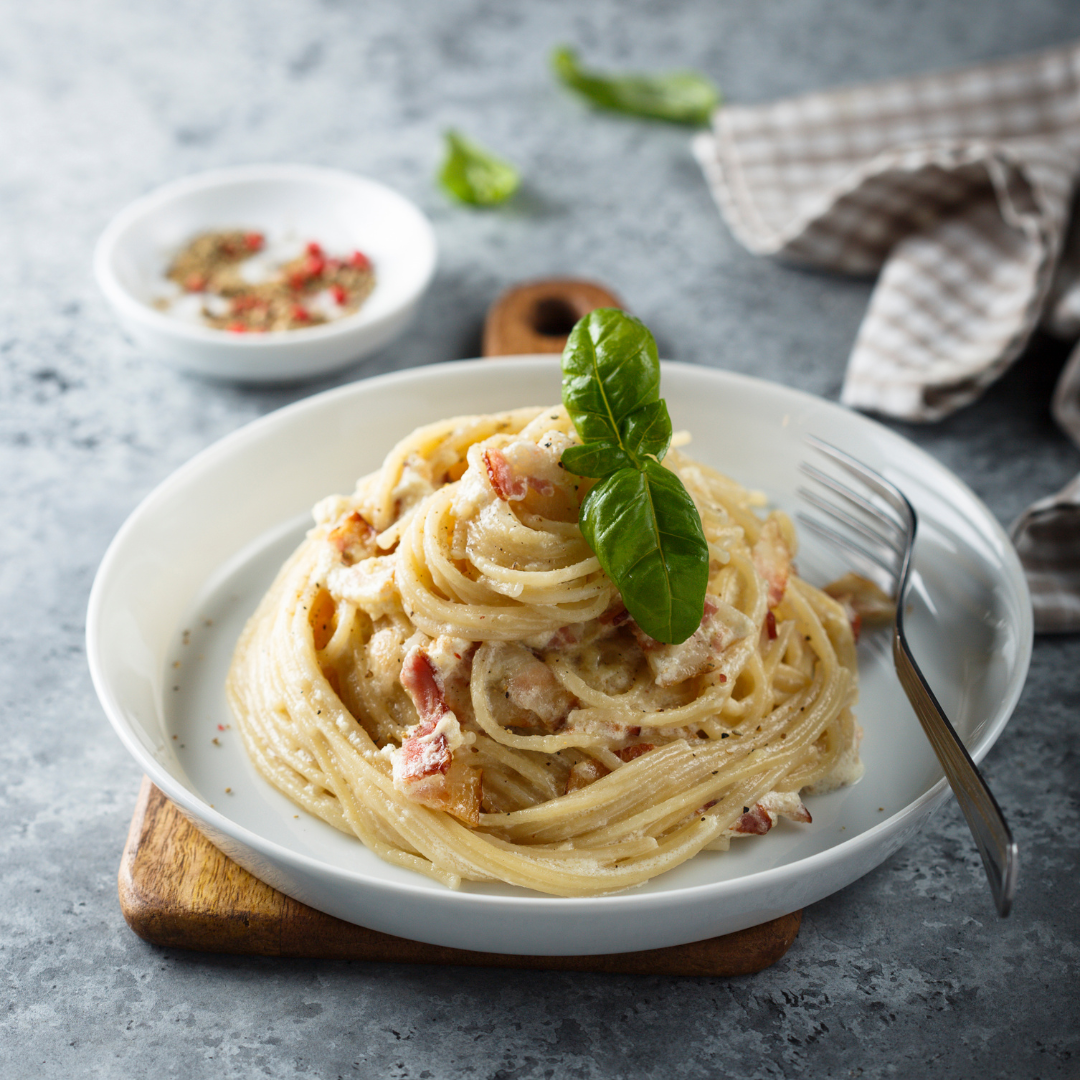 5. Brasserie La Palette
Brasserie La Palette, located at Rue Marterey 36, is a warm and inviting brasserie in Lausanne that welcomes vegan and non-vegan diners.
While they offer a variety of traditional dishes, what sets them apart is their dedicated vegan menu, ensuring that plant-based eaters have plenty of delectable options to choose from. Here are some highlights from their vegan menu:
Vegan Burgers

Classic Beyond Burger: A plant-based patty served on a vegan bun with all the traditional fixings and accompanied by crispy fries.
Spicy Chickpea Burger: A flavourful chickpea-based patty topped with spicy sauce, avocado, and fresh greens, served with sweet potato fries.

Salads

Quinoa Avocado Salad: A refreshing salad with quinoa, avocado, cherry tomatoes, cucumber, and a zesty citrus dressing.
Mixed Green Salad: A simple yet satisfying salad with fresh greens, seasonal vegetables, and a tangy vinaigrette.

Pasta Dishes

Vegan Carbonara: A creamy pasta dish with a vegan cream sauce, plant-based bacon, and mushrooms sprinkled with vegan Parmesan.
Tomato Basil Pasta: Linguine pasta tossed in a fragrant tomato and basil sauce, topped with vegan cheese and fresh herbs.

Sides

Truffle Fries: Crispy fries seasoned with truffle oil and sprinkled with aromatic herbs, offering a delightful twist to a classic side dish.
Grilled Vegetables: A medley of grilled seasonal vegetables drizzled with balsamic glaze and sprinkled with sea salt.
Brasserie La Palette strives to create a welcoming atmosphere where vegan and non-vegan diners can enjoy a satisfying meal together.
Their dedicated vegan menu provides a range of flavourful and well-crafted plant-based options, allowing vegans to indulge in delicious dishes alongside their non-vegan companions.
6. Le Pointu
Le Pointu, nestled at Rue de l'Ale 39, is a trendy café in Lausanne that embraces vegan-friendly dining. With its inviting ambiance and delectable food, it has become a go-to spot for vegans and non-vegans. Here's a glimpse of their menu:
Sandwiches

Vegan Club Sandwich: A flavourful combination of marinated tofu, avocado, lettuce, tomato, and vegan mayo on artisan bread.
Mediterranean Veggie Wrap: A delightful wrap filled with grilled vegetables, hummus, and a tangy tahini dressing.

Salads

Quinoa and Roasted Vegetable Salad: A nourishing salad featuring quinoa, roasted vegetables, mixed greens, and a zesty lemon dressing.
Chickpea and Avocado Salad: A refreshing blend of chickpeas, avocado, cherry tomatoes, cucumber, and fresh herbs, tossed in a light vinaigrette.

Vegan Pastries

Vegan Croissant: Indulge in a flaky, buttery croissant that is entirely vegan, perfect for a morning treat or an afternoon pick-me-up.
Chocolate Chip Cookie: Savour a classic chocolate chip cookie made with vegan ingredients, offering a delightful balance of sweetness and chocolate goodness.

Specialty Coffee And Tea

Cappuccino: Enjoy a perfectly crafted cappuccino made with dairy-free milk, providing a velvety and aromatic experience.
Herbal Infusions: Delight in a selection of herbal teas, ranging from soothing chamomile to invigorating peppermint, offering a moment of relaxation.
Le Pointu's commitment to providing vegan-friendly options ensures that individuals with varying dietary preferences can enjoy a satisfying meal.
Whether you're in the mood for a hearty sandwich, a refreshing salad, or a delectable pastry, their menu offers a variety of delicious choices.
With its cozy atmosphere and focus on vegan-friendly cuisine, Le Pointu has become a beloved café in Lausanne. Whether you're seeking a quick bite, a leisurely lunch, or a cozy spot to enjoy a hot beverage, Le Pointu offers a welcoming space to savour vegan delights in the city's heart.
7. Bolo Veggie
Bolo Veggie, situated at Rue du Tunnel 11, is a cozy vegan restaurant in Lausanne that offers plant-based renditions of traditional Swiss dishes.
Their innovative approach provides a unique twist on Swiss cuisine while remaining committed to using exclusively plant-based ingredients. Here is a glimpse of their menu:
Vegan Fondue

Classic Swiss Fondue: Indulge in a creamy and flavourful vegan cheese fondue served with an assortment of bread cubes, vegetables, and pickles for dipping.
Fondue Bourguignonne: Enjoy a plant-based version of this Swiss specialty, featuring breaded and fried seitan pieces served with various dipping sauces.

Rösti

Traditional Rösti: Crispy and golden-brown grated potato cake served with vegan toppings such as sautéed mushrooms, caramelized onions, and vegan cheese.
Rösti Burger: A mouthwatering combination of a rösti patty, lettuce, tomato, vegan mayo, and pickles, served in a bun with a side of fries.

Tartare

Vegan Tartare: A flavourful mix of finely chopped plant-based ingredients, such as mushrooms, onions, capers, and herbs, served with vegan aioli and toasted bread.

Swiss Desserts

Vegan Meringue with Berries: A light and crispy vegan meringue served with fresh berries and a dollop of vegan whipped cream.
Apple Strudel: A delightful pastry filled with cinnamon-spiced apples, raisins, and nuts, served with a scoop of vegan vanilla ice cream.
Bolo Veggie's dedication to reimagining traditional Swiss dishes using plant-based ingredients offers a unique and exciting dining experience.
Whether you're craving a comforting vegan fondue, a satisfying rösti, or a sweet Swiss dessert, their menu showcases the versatility and creativity of vegan cuisine.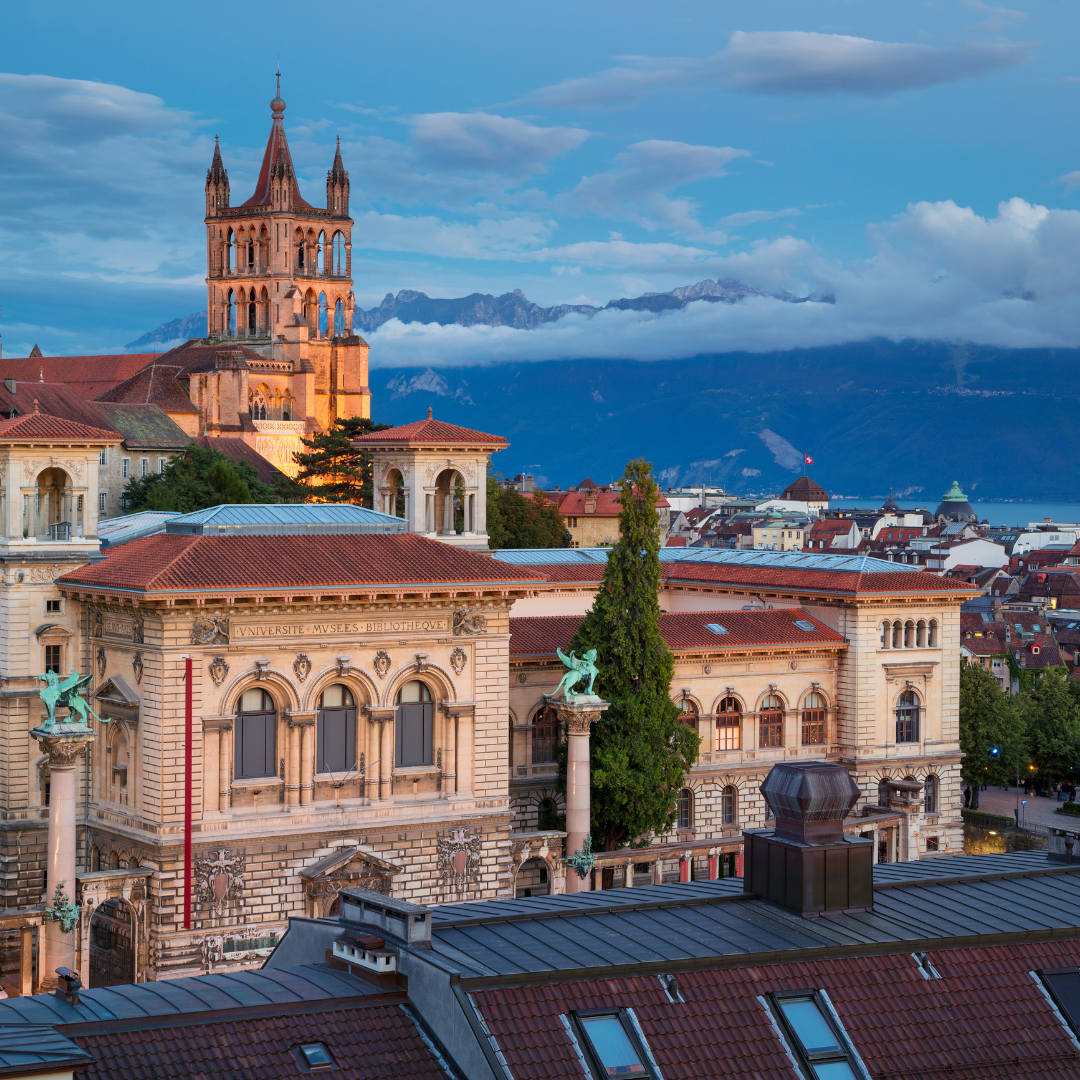 Conclusion
In conclusion, Lausanne, Switzerland, offers a vibrant and diverse vegan dining scene that caters to various tastes and preferences.
From cozy cafés to trendy restaurants, there are plenty of options for vegans and plant-based enthusiasts to indulge in delicious and satisfying meals.
Exploring the vegan restaurants in Lausanne provides an opportunity to savour delicious food and support local businesses that prioritize sustainability, animal welfare, and the well-being of their customers.
With a commitment to using high-quality ingredients and showcasing the culinary creativity of plant-based cuisine, these restaurants contribute to the growing vegan culture in Lausanne.
I trust you enjoyed this article about the Best Vegan Restaurants In Lausanne, Switzerland. Please stay tuned for more blog posts to come shortly. Take care!
JeannetteZ
Your Opinion Is Important To Me
Do you have any questions or ideas? I would love to hear from you. Please leave me your questions, experience, and remarks about this article on the Best Vegan Restaurants In Lausanne, Switzerland, in the comments section below. You can also reach me by email at Jeannette@LivingTheVeganLifestyle.org.
Disclosure
This post may contain affiliate links. I earn from qualifying purchases as an Amazon Associate and other affiliate programs. Please read my full disclosure.
Here are links to some of my favourite articles:
10 Best Vegan Pasta Recipes For Your Kids
Best 15 Vegan Iodine Sources For Your Kids
14 Best Vegan Lifestyle Tips For Beginners
37 Best Vegan Restaurants In Baden, Austria
The Ultimate Guide To 5 Days Vegan Challenge
9 Delicious Vegan Healthy Breakfast Ideas