Best Vegan Restaurants In St. Gallen, Switzerland
Best Vegan Restaurants In St. Gallen, Switzerland
Welcome to St. Gallen, Switzerland, a vibrant city renowned for its rich history, stunning architecture, and culinary delights. You're in for a treat if you're a vegan or simply looking to explore plant-based cuisine.
St. Gallen is home to a diverse range of restaurants catering to vegan diets, offering delectable healthy and environmentally friendly dishes.
This blog post will introduce you to some of the best vegan restaurants in St. Gallen, where you can indulge in a delightful dining experience while embracing the city's commitment to sustainability and ethical dining choices.
Exploring St. Gallen's Vegan History And Culture
St. Gallen, Switzerland, has a rich history and culture that has recently embraced veganism and plant-based lifestyles.
The city's commitment to sustainability, ethical dining, and animal welfare has contributed to the growth of the vegan community and the emergence of a thriving vegan food scene.
The increasing public knowledge of the negative environmental effects of animal husbandry is one of the main causes contributing to the emergence of veganism in St. Gallen.
Veganism has gained appeal as an environmentally beneficial way of living as people become more aware of their carbon footprint and look for ways to lessen it.
Numerous vegan options are available in St. Gallen, encouraging inhabitants and visitors to try plant-based cuisine. This city has embraced the vegan movement.
The city's vibrant culture and openness to diverse culinary experiences have also contributed to development of vegan restaurants and eateries.
St. Gallen is known for its innovative and experimental food scene, and chefs and entrepreneurs have seized the opportunity to create vegan establishments that cater to the growing demand.
These restaurants provide delicious plant-based dishes and incorporate local and seasonal ingredients, further emphasizing the city's commitment to sustainability.
St. Gallen's vegan community has also played a vital role in promoting and supporting the vegan lifestyle. Various organizations and events have been established to connect like-minded individuals and foster community.
Vegane Gesellschaft Ostschweiz (Vegan Society Eastern Switzerland) is one such organization that promotes veganism through education, advocacy, and community engagement.
The society organizes events such as vegan markets, workshops, and cooking classes, providing platforms for individuals to learn about veganism and share their experiences.
Moreover, St. Gallen hosts the Veganmania Festival, an annual event celebrating veganism and sustainable living.
The festival brings vendors, activists, and enthusiasts from across Switzerland and neighbouring countries to showcase a wide range of vegan products, food, and entertainment.
Veganmania has become a significant event for the vegan community in St. Gallen. It acts as a platform for raising awareness about veganism and its positive impact on animals, health, and the environment.
In conclusion, St. Gallen, Switzerland, has embraced veganism as a part of its cultural and culinary landscape.
With a focus on sustainability, ethical choices, and a thriving vegan community, the city offers a diverse range of vegan restaurants and events that cater to the growing demand for plant-based cuisine.
Whether you're a resident or a visitor, St. Gallen provides an exciting and welcoming environment for exploring the vegan lifestyle and enjoying delicious plant-based meals.
Best Vegan Restaurants In St. Gallen, Switzerland
Discovering vegan cuisine in St. Gallen, Switzerland, is a delightful experience for those seeking plant-based options. The city boasts a vibrant food scene with various exceptional vegan restaurants.
From innovative plant-based creations to comforting classics, St. Gallen has something to satisfy every vegan palate.
Whether you're a resident or a visitor, join us on a culinary journey as we explore the best vegan restaurants in St. Gallen, where delectable flavours and sustainable dining practices converge.
Here are some of the best vegan restaurants in St. Gallen, Switzerland: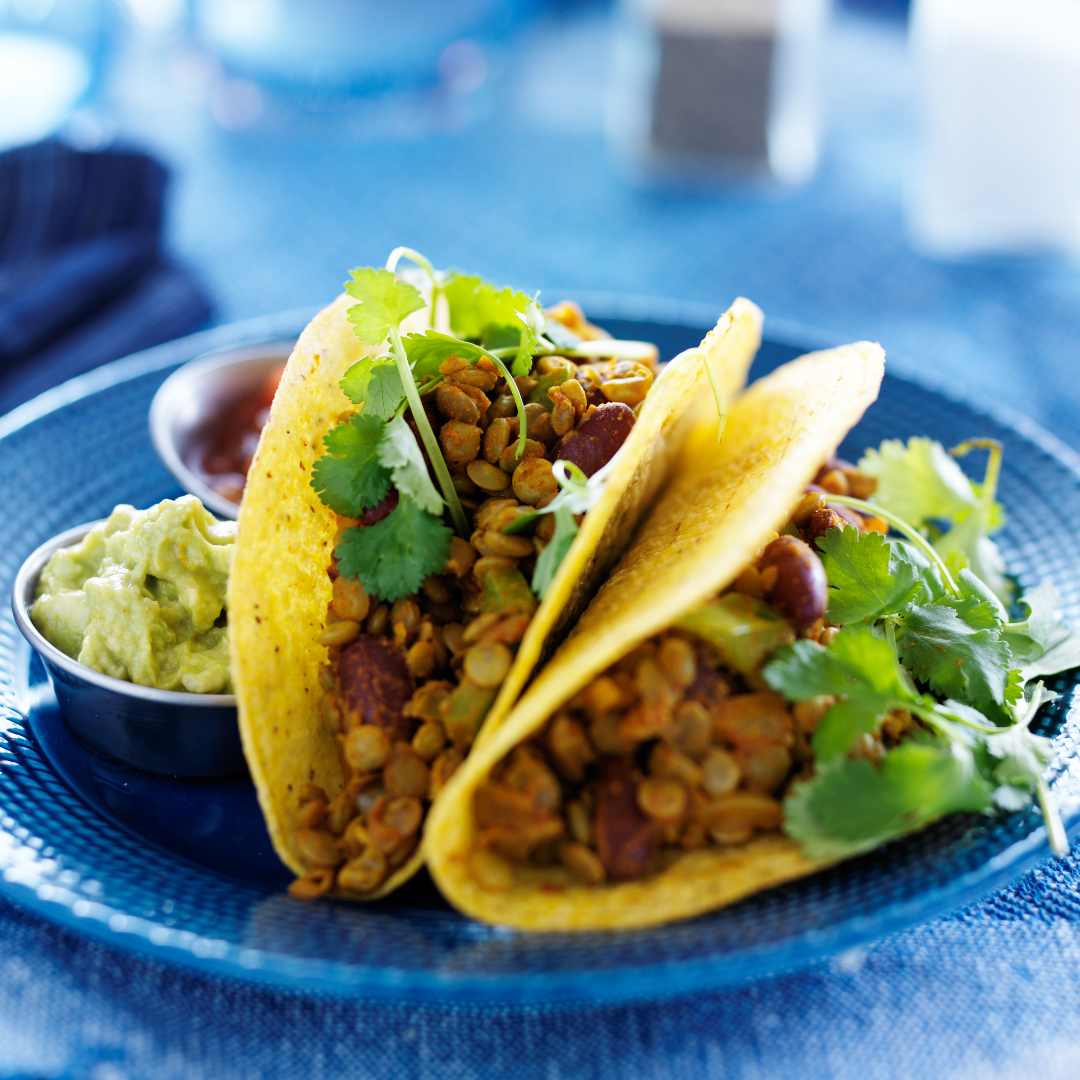 1. Vegelateria
Vegelateria, situated in the heart of St. Gallen, is a vegan eatery renowned for its delectable plant-based ice creams, desserts, and savoury dishes.
Their menu boasts innovative creations made exclusively with plant-based ingredients. Here's a glimpse of their offerings:
Savoury Dishes

Vegan Burgers: A selection of mouthwatering vegan burgers made with plant-based patties, served with various toppings, such as avocado, caramelized onions, and vegan cheese.
Wraps: Flavourful wraps filled with various ingredients like roasted vegetables, hummus, fresh greens, and vegan sauces.
Salads: Fresh and vibrant salads featuring a mix of seasonal vegetables, fruits, nuts, and dressings made from natural ingredients.

Sweet Treats

Dairy-Free Ice Cream: A delightful range of vegan ice cream flavours, including classics like chocolate and vanilla, as well as unique creations such as coconut, matcha, and berry sorbets.
Desserts: Indulge in various vegan desserts like cakes, pies, cookies, and pastries, all made without animal products but with the same deliciousness and richness.

Beverages

Vegan Milkshakes: Creamy and luscious milkshakes made with plant-based milk alternatives like almond milk or oat milk, blended with a choice of flavours such as chocolate, strawberry, or caramel.
Fresh Juices: A selection of freshly squeezed fruit and vegetable juices, providing a refreshing and healthy beverage option.
At Vegelateria, you can enjoy various vegan delights that cater to multiple tastes and dietary preferences. Their innovative and delicious plant-based creations make it a perfect spot for vegan food enthusiasts and anyone looking to explore the world of vegan cuisine.
2. Roots
Roots is a renowned vegan restaurant in St. Gallen, beloved for its inviting atmosphere and innovative plant-based dishes. Their menu showcases a fusion of international flavours, providing an exciting culinary experience. Here is a glimpse of what you can expect from their offerings:
Starters

Sweet Potato Fries with Vegan Aioli: Crispy sweet potato fries served with a flavourful vegan aioli dipping sauce.
Avocado Bruschetta with Cherry Tomatoes and Basil: Toasted bread topped with creamy avocado, juicy cherry tomatoes, and fresh basil.
Tofu Satay Skewers with Peanut Sauce: Skewered tofu marinated in a savoury sauce, grilled to perfection, and served with a delectable peanut dipping sauce.
Quinoa Stuffed Mushrooms: Portobello mushrooms stuffed with a savoury quinoa filling, baked to a golden brown.

Mains

Jackfruit Tacos with Lime-Cilantro Slaw and Chipotle Sauce: Tacos filled with seasoned jackfruit, topped with a refreshing lime-cilantro slaw, and drizzled with smoky chipotle sauce.
Vegan Sushi Rolls with Avocado, Cucumber, and Carrot: Sushi rolls filled with creamy avocado, crunchy cucumber, and grated carrot, served with soy sauce and wasabi.
Lentil and Vegetable Curry with Coconut Milk: A fragrant curry with lentils, seasonal vegetables, and rich coconut milk, served with aromatic rice.
Zucchini Noodles with Pesto and Cherry Tomatoes: Spiralized zucchini noodles tossed in a flavourful pesto sauce and garnished with juicy cherry tomatoes.
Chickpea Burger with Sweet Potato Fries: A hearty chickpea-based burger served on a bun with all the fixings, accompanied by crispy sweet potato fries.

Desserts

Dairy-Free Chocolate Mousse: Silky and decadent chocolate mousse made without dairy products.
Vegan Cheesecake: A luscious and creamy cheesecake, free from animal ingredients and full of delightful flavours.
Fruit Parfait: Layers of fresh fruits, dairy-free yogurt, and crunchy granola, creating a light and refreshing dessert option.

Beverages

Freshly Squeezed Juices: A variety of vibrant juices made from a combination of seasonal fruits and vegetables.
Herbal Teas: A selection of soothing and aromatic herbal teas to enjoy alongside your meal.
Kombucha: A fizzy and probiotic-rich fermented drink available in various flavours.
House-made Lemonades: Handcrafted lemonades infused with fruity and herbal flavours, perfect for quenching your thirst.
Roots invite you to indulge in their plant-based culinary creations, offering a memorable dining experience catering to taste and sustainability.
3. Tibits
Tibits is a well-known restaurant that offers a diverse and ever-changing selection of fresh and seasonal vegetarian and vegan dishes.
Here, you can create your plate from various hot and cold options. Tibits prioritizes sustainability and sources ingredients from local suppliers. Here's an overview of their offerings:
Hot Dishes

Seasonal Curries: Flavourful curries with various plant-based proteins and a medley of vegetables, allowing you to enjoy different taste profiles and spice levels.
Grains and Legumes: A selection of healthy grains and legumes, such as quinoa, lentils, and chickpeas, prepared in various enticing ways, like pilafs, stews, or stir-fries.
Comforting Stews: Hearty stews featuring ingredients like root vegetables, mushrooms, and aromatic herbs, providing warmth and satisfaction.
Savoury Pies and Tarts: A range of savoury pies and tarts with delightful fillings, such as spinach and vegan cheese or roasted vegetables.

Cold Dishes

Fresh Salads: A vibrant assortment of crisp and refreshing salads, including options like mixed greens, roasted beetroot, quinoa, and fruit salads.
Colourful Crudité Platters: Assorted fresh vegetables, cut into bite-sized pieces, accompanied by dips and spreads, for a light and healthy snacking experience.
Creative Wraps and Rolls: Wholesome wraps and rolls filled with various ingredients, such as roasted vegetables, hummus, sprouts, and tangy sauces.
Freshly Baked Bread: An assortment of freshly baked bread, including whole grain and gluten-free options.

Desserts

Sweet Delights: Indulge in a selection of vegan desserts, such as cakes, tarts, puddings, and fruit-based treats, providing a satisfying end to your meal.

Beverages

Refreshing Drinks: Quench your thirst with various beverages, including freshly squeezed juices, infused water, herbal teas, and vegan-friendly soft drinks.
Tibits offers a welcoming and sustainable dining experience where you can savour various vegetarian and vegan dishes made from fresh, locally sourced ingredients.
With their buffet-style setup, you can create a customized plate according to your preferences and dietary needs.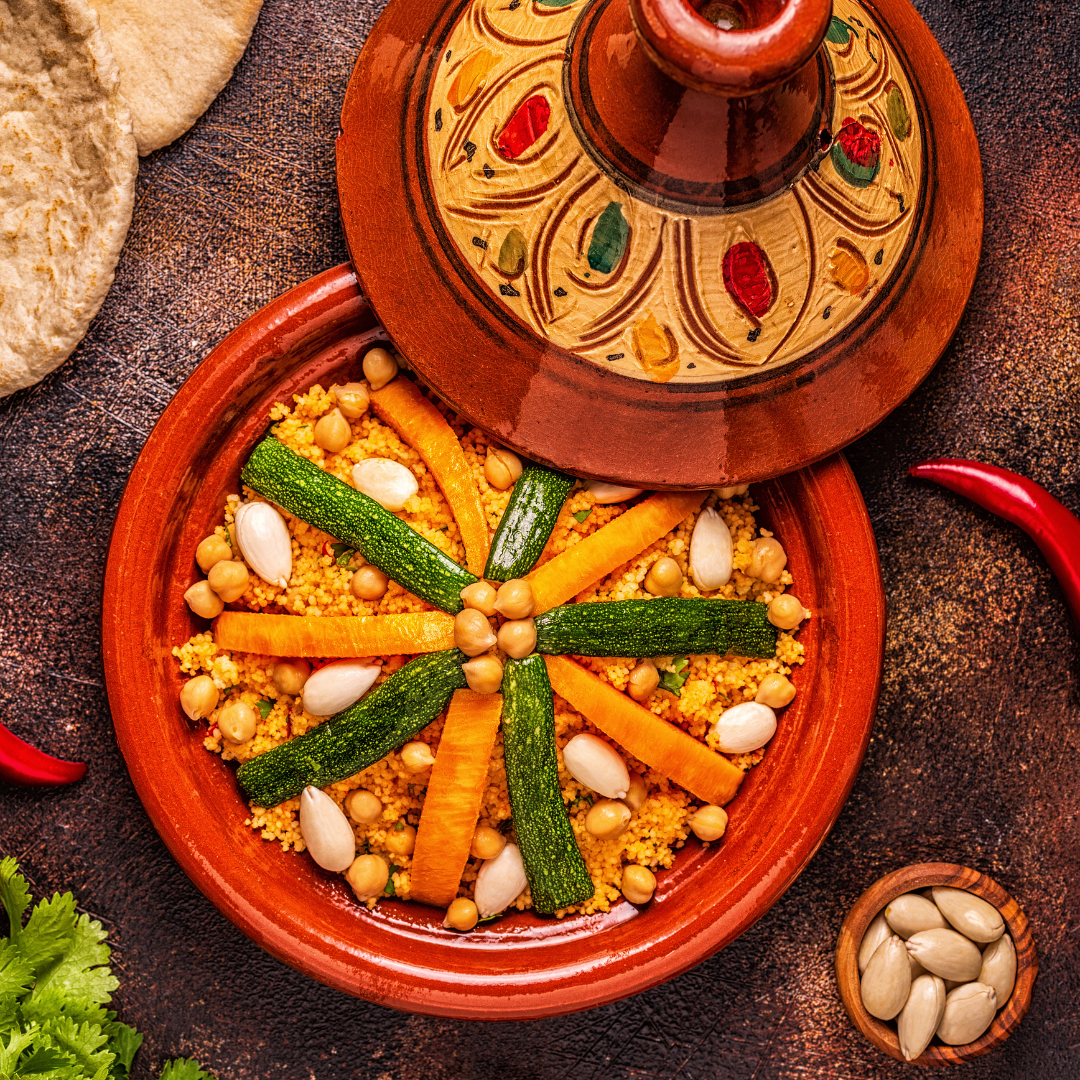 4. Mana Mana
Mana Mana is a popular vegan-friendly restaurant specializing in authentic Middle Eastern cuisine. They pride themselves on using high-quality ingredients to create flavourful dishes. Here's a glimpse of their menu:
Appetizers

Falafel: Crispy and flavourful chickpea fritters served with tahini sauce and fresh herbs.
Hummus: Creamy and smooth chickpea dip seasoned with garlic, lemon juice, and olive oil, served with warm pita bread.
Baba Ganoush: Smoky roasted eggplant dip mixed with tahini, lemon juice, and spices, served with bread or vegetables.
Tabouli Salad: A refreshing salad made with bulgur wheat, parsley, tomatoes, onions, and lemon dressing.
Stuffed Grape Leaves: Vine leaves stuffed with a fragrant mixture of rice, herbs, and spices, served with a tangy dipping sauce.
Mezze Platter: Various small plates, including olives, pickles, and dips, are perfect for sharing and exploring different flavours.

Main Courses

Shawarma Wrap: Tender and seasoned plant-based protein wrapped in warm bread with vegetables and tahini sauce.
Vegan Kebabs: Skewers of grilled marinated plant-based protein served with aromatic rice and a side salad.
Vegetable Tagine: Slow-cooked vegetable stew flavoured with spices and served with couscous or bread.
Mujadara: A comforting dish with lentils, rice, and caramelized onions, served with a tangy salad.
Vegan Mixed Grill: Assortment of grilled plant-based proteins like seitan, tofu, and vegetables, served with tahini sauce.

Sides

Freshly Baked Bread: Soft and warm pita bread or traditional flatbread, perfect for dipping or wrapping.
Fattoush Salad: A vibrant salad with mixed greens, tomatoes, cucumbers, herbs, and crispy bread croutons, dressed in a tangy vinaigrette.

Beverages

Mint Lemonade: Refreshing lemonade infused with fresh mint leaves.
Arabic Tea: Fragrant tea with Middle Eastern spices like cardamom and cinnamon.
Fresh Juices: Various freshly squeezed fruit juices complement your meal.
Mana Mana provides a delightful dining experience for lovers of Middle Eastern cuisine. With their wide range of vegan dishes, including falafel, hummus, salads, and flavourful dips, you can enjoy the region's authentic flavours in a vegan-friendly setting.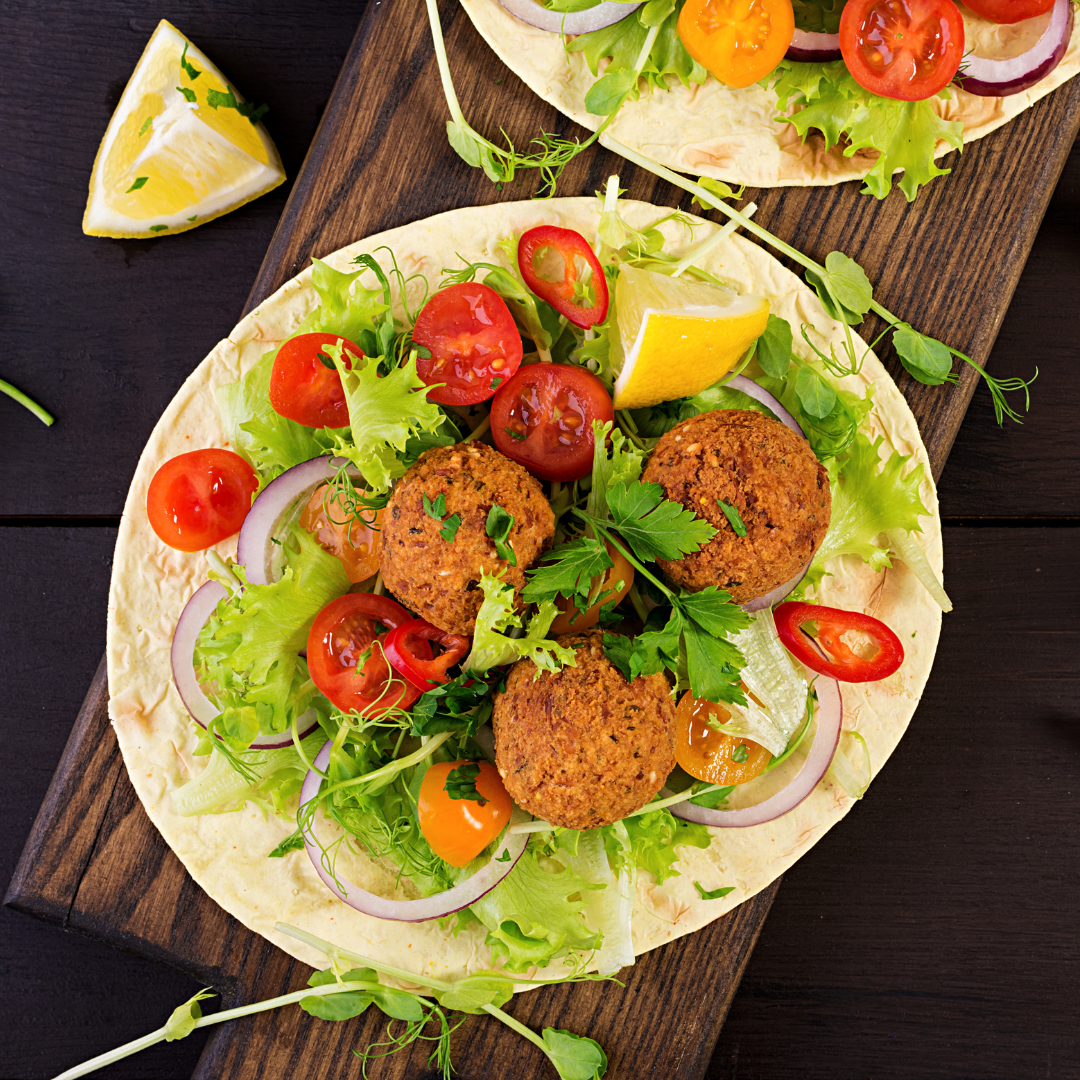 5. Holy Cow! Vegan Kitchen
Holy Cow! Vegan Kitchen is a charming and inviting restaurant known for its delicious homemade comfort food. They offer a variety of satisfying dishes, including vegan burgers, hearty soups, lasagna, sandwiches, and delightful desserts. Here's a glimpse of their menu:
Burgers

Classic Burger: A plant-based patty topped with lettuce, tomato, onion, pickles, and a special vegan sauce, served with a side of fries or salad.
BBQ Burger: A mouthwatering burger topped with tangy barbecue sauce, crispy onion rings, and vegan cheese, served with your choice of side.
Mushroom Swiss Burger: A flavourful combination of sautéed mushrooms, melty vegan Swiss cheese, and a savoury sauce on a burger bun.

Hearty Soups

Lentil Soup: A comforting bowl of hearty lentil soup packed with vegetables and aromatic spices.
Tomato Basil Soup: A creamy tomato soup infused with the fresh flavours of basil, served with a side of crusty bread.

Pasta and Lasagna

Vegan Lasagna: Layers of pasta, rich tomato sauce, vegan cheese, and a medley of vegetables, baked to perfection.
Spaghetti Bolognese: Spaghetti noodles tossed in a flavourful vegan Bolognese sauce made with plant-based protein and tomatoes.

Sandwiches

Grilled Veggie Sandwich: Grilled vegetables, vegan cheese, and a tangy spread on a crusty baguette, served with mixed greens or fries.
Chickpea Salad Wrap: A satisfying wrap filled with a zesty chickpea salad, fresh greens, and a creamy dressing.

Desserts

Vegan Cheesecake: Creamy and indulgent cheesecake made with plant-based ingredients and topped with fruit compote or chocolate sauce.
Chocolate Brownie: Rich and fudgy chocolate brownie served warm with a scoop of vegan ice cream.
Holy Cow! Vegan Kitchen offers a warm and inviting atmosphere where you can enjoy homemade vegan comfort food at its finest.
Their menu pleases, from flavourful burgers and hearty soups to satisfying pasta dishes and sandwiches. And remember to save room for their delicious vegan desserts, the perfect ending to a lovely meal.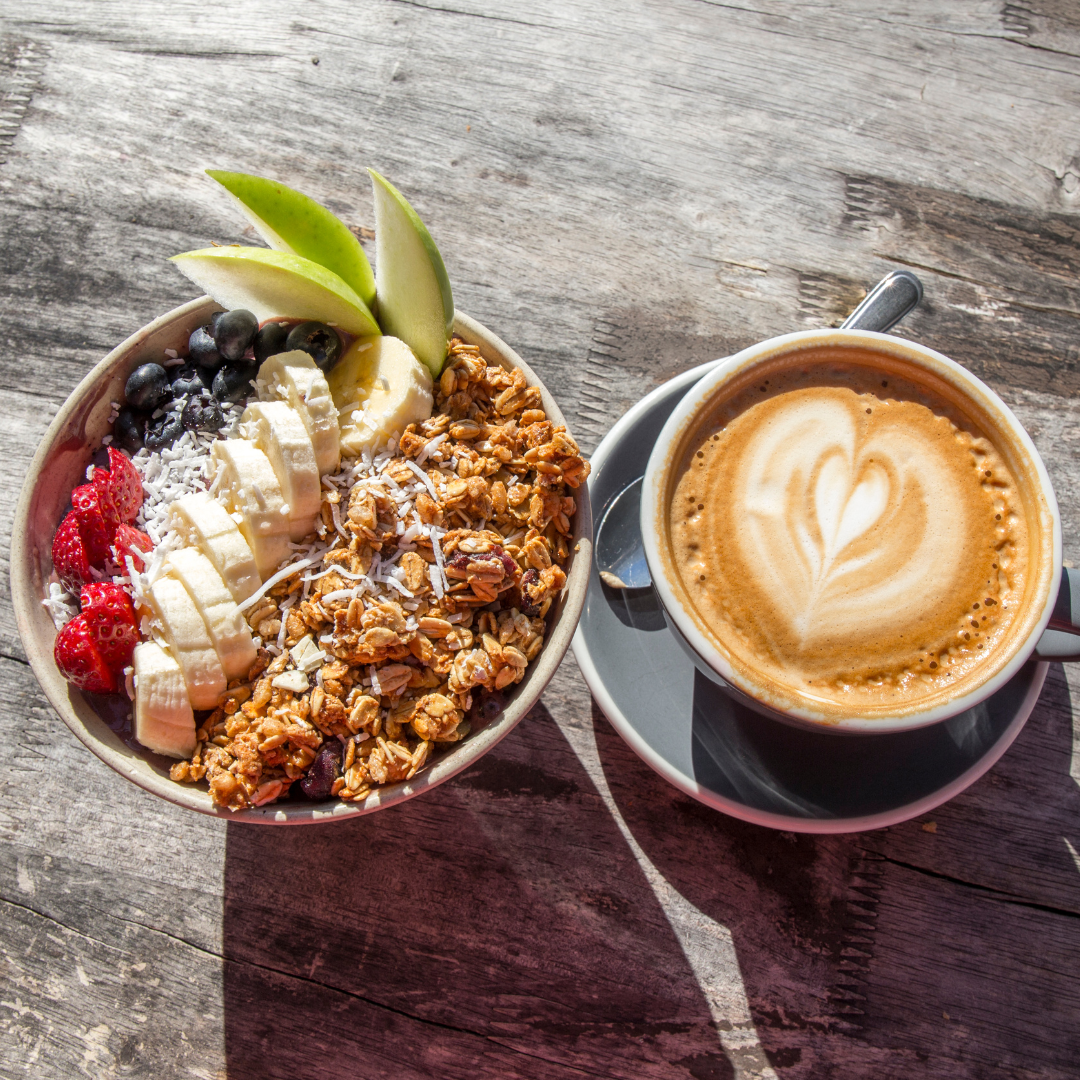 6. Café Kairo
While not exclusively vegan, Café Kairo is a popular café offering various vegan options. It is known for its laid-back ambiance and is a great place to enjoy a meal or coffee.
They serve vegan breakfast items, sandwiches, salads, and daily specials using fresh, locally sourced ingredients. The café hosts events and live music, making it a vibrant spot in the area. Here's a glimpse of their menu:
Breakfast

Vegan Acai Bowl: A refreshing blend of acai berries, fruits, and toppings like granola, coconut flakes, and fresh berries.
Avocado Toast: Sliced avocado served on toasted bread, topped with cherry tomatoes, sprouts, and a drizzle of olive oil.
Vegan Pancakes: Fluffy pancakes made with plant-based ingredients, served with maple syrup and a side of fresh fruits.

Sandwiches

Grilled Vegetable Sandwich: A medley of grilled seasonal vegetables, hummus, and greens, served on freshly baked bread.
Vegan Falafel Wrap: Flavourful falafel balls wrapped in a warm tortilla with fresh vegetables and a tangy sauce.
Vegan Club Sandwich: Layers of vegan bacon, lettuce, tomato, avocado, and vegan mayo on toasted bread.

Salads

Quinoa Salad: Nutritious quinoa tossed with mixed greens, cherry tomatoes, cucumber, roasted chickpeas, and a zesty dressing.
Mediterranean Salad: A refreshing salad with mixed greens, olives, sun-dried tomatoes, cucumber, and a lemon herb dressing.
Vegan Caesar Salad: Crisp romaine lettuce, homemade vegan Caesar dressing, croutons, and a sprinkle of nutritional yeast.

Daily Specials

Vegan Curry: Flavourful curry made with seasonal vegetables and aromatic spices and served with rice or bread.
Vegan Soup of the Day: A comforting bowl of soup made with fresh, locally sourced ingredients.
Vegan Buddha Bowl: A nourishing bowl filled with cooked and raw vegetables, grains, and a flavourful dressing.

Beverages

Plant-Based Milk Options: Plant-based milk alternatives for coffee and tea.
Freshly Brewed Coffee: Enjoy freshly brewed coffee made with high-quality beans.
Herbal Tea: A variety of herbal teas for a soothing and relaxing drink.
Café Kairo offers a welcoming and relaxed environment, making it an ideal spot to enjoy vegan-friendly options.
With a menu featuring vegan breakfast items, sandwiches, salads, and daily specials made with fresh and locally sourced ingredients, there is something for everyone. The café's events and live music add to its lively and vibrant atmosphere.
Conclusion
St. Gallen, Switzerland, is a haven for vegans and plant-based food enthusiasts. With its diverse and thriving vegan restaurant scene, the city offers an array of culinary delights that cater to various tastes and preferences.
St. Gallen's vegan restaurants will satisfy and impress you whether you're a committed vegan or just curious about plant-based cuisine.
I trust you enjoyed this article about the Best Vegan Restaurants In St. Gallen, Switzerland. Please stay tuned for more blog posts to come shortly. Take care!
JeannetteZ
Your Opinion Is Important To Me
Ideas? Thoughts? Questions? I would love to hear from you. Please leave me your questions, experience, and remarks about this article on the Best Vegan Restaurants In St. Gallen, Switzerland, in the comments section below. You can also reach me by email at Jeannette@LivingTheVeganLifestyle.org.
Disclosure
This post may contain affiliate links. I earn from qualifying purchases as an Amazon Associate and other affiliate programs. Please read my full disclosure.
Here are links to some of my favourite articles:
5 Amazing Vegan Birthday Cake Recipes For Your Kids
12 Amazing Vegan Appetizers For Your Kids
7 Great Vegan Pasta Recipes For Your Kids
7 Best Vegan Tofu Recipes For Your Kids