Best Vegan Restaurants In Geneva, Switzerland
Best Vegan Restaurants In Geneva, Switzerland
A trip through the delicious cuisine of the charming city of Geneva reveals a thriving vegan sector that meets the varied needs of plant-based foodies.
With the beautiful Swiss scenery as a backdrop, Geneva's vegan food options have grown in response to the increasing desire for delicious and humane eating experiences.
In exploring the best vegan restaurants, we delve into the heart of this cosmopolitan city, where innovative chefs and visionary restaurateurs are redefining the culinary landscape.
Geneva's vegan restaurants promise a gastronomic adventure that transcends boundaries, from the rich tapestry of Mediterranean flavours to the enticing aromas of Asian-inspired dishes and the comforting familiarity of Swiss-inspired creations.
Join us as we navigate the streets of Geneva to discover the top vegan eateries, each with unique charm, signature dishes, and commitment to sustainability.
Whether you're a dedicated vegan or a curious foodie, Geneva's plant-based offerings invite you to savour the essence of compassion and creativity in every delightful bite.
Introduction To The Vegan Scene In Geneva
In the heart of Geneva, a burgeoning vegan movement is reshaping the city's culinary landscape, responding to a rapidly growing demand for plant-based options.
The once-niche concept of veganism has transformed into a mainstream movement, and Geneva has emerged as a dynamic hub where innovative chefs and restaurateurs passionately embrace this evolution.
The city's culinary scene is changing remarkably, reflecting an increasing awareness of ethical and sustainable dining practices.
As more individuals choose a plant-based lifestyle, Geneva's restaurants are adapting and thriving, offering an array of inventive and flavorful vegan dishes that cater to diverse tastes.
The city's dining establishments, from chic restaurants to quaint cafés, are rising to the challenge of producing delicious plant-based menu items that will appeal to a wider range of foodies who are keen to discover the gastronomic possibilities of a more compassionate and sustainable way of eating, in addition to dedicated vegans.
This transformation signifies a change in dietary choices and reflects a broader cultural shift towards mindful and conscientious living in the heart of Switzerland.
Introducing The Best Vegan Restaurants In Geneva, Switzerland
When a vegan explores Geneva's culinary offerings, they discover a vibrant, diverse plant-based scene that appeals to a wide range of palates.
With inventiveness and style, the city welcomes vegetarianism in intimate cafés and cutting-edge venues.
The following are some of Geneva's top vegan eateries, offering plant-based aficionados a delicious experience:
Le Loti, nestled at Route de Lausanne 301, 1293 Bellevue, Switzerland, stands out for its refined dining atmosphere at La Réserve Genève.
The restaurant is committed to providing a refined culinary experience while catering to various dietary needs, including vegetarian and vegan dishes, even if they are not strictly vegan.
The menu at Le Loti reflects a harmonious blend of flavours, ensuring a diverse and inclusive dining experience.
The chefs, known for their culinary expertise, are open to customizing dishes to meet specific dietary needs.
Appetizers

Vegetarian Spring Rolls: Light and crisp rolls filled with fresh vegetables, served with a tangy dipping sauce.
Roasted Red Pepper and Tomato Soup: A comforting soup showcasing the vibrant flavours of roasted vegetables.

Main Courses

Wild Mushroom Risotto: Creamy Arborio rice infused with the earthy essence of wild mushrooms.
Vegetable Tagine: A fragrant and hearty tagine featuring a medley of seasonal vegetables and aromatic spices.

Chef's Recommendations

Vegan Chef's Tasting Plate: A curated selection of the chef's signature vegan creations, offering a diverse culinary journey.

Desserts

Coconut-Lime Sorbet: A refreshing sorbet with the tropical notes of coconut and lime.
Dark Chocolate and Raspberry Tart: Indulgent vegan tart with a rich dark chocolate ganache and a raspberry coulis.
Le Loti's dedication to providing an upscale dining experience and a willingness to cater to dietary preferences ensures a memorable visit for vegetarians and vegans.
The menu may vary, and guests are encouraged to consult with the attentive staff for the latest offerings and personalized culinary experiences.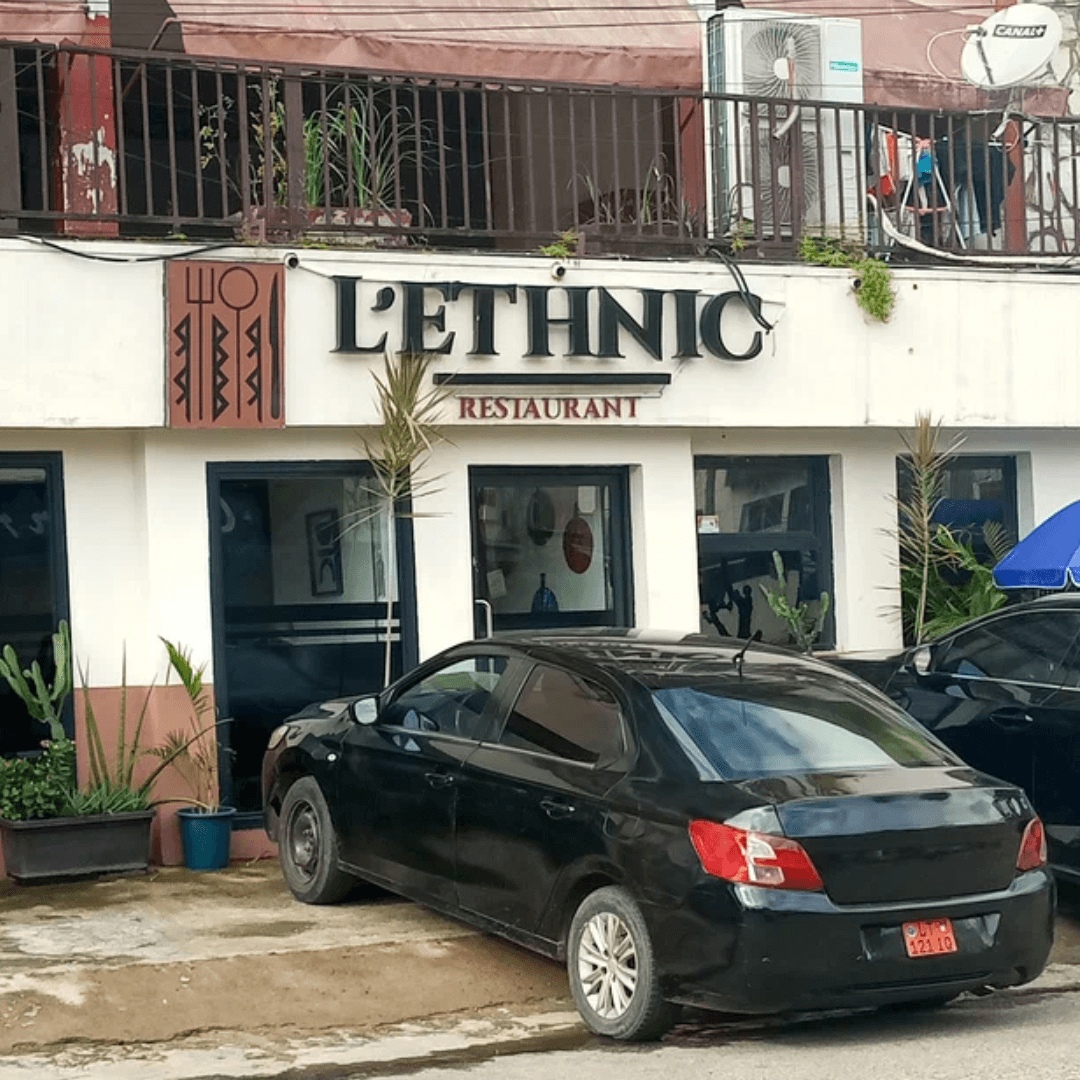 Located at Rue de Zurich 54, 1201 Genève, Switzerland, L'Ethnique invites diners on a global culinary journey with its diverse menu, celebrating flavours from around the world.
The restaurant prides itself on offering a varied selection that caters to different dietary preferences, including robust options for both vegans and vegetarians.
L'Ethnique is committed to culinary diversity, drawing inspiration from various international cuisines.
The chefs at L'Ethnique artfully blend global flavours, ensuring that vegans and vegetarians have an array of choices to tantalize their taste buds.
Appetizers

Vegan Mezze Platter: An assortment of Mediterranean delights, including hummus, falafel, stuffed grape leaves, and olives.
Vegetarian Spring Rolls with Thai Dipping Sauce: Light and crispy spring rolls filled with a medley of fresh vegetables, served with a tangy Thai-inspired sauce.

Main Courses

Japanese-inspired vegan Ramen: Savor the umami richness of a hearty ramen bowl with tofu, shiitake mushrooms, and vibrant vegetables.
Vegetarian Paella: A Spanish classic with saffron-infused rice, assorted vegetables, and plant-based protein.

Chef's Specials

Vegan Tandoori Platter: A selection of tandoori-grilled vegetables and plant-based proteins served with aromatic Indian spices.

Desserts

Coconut Mango Sticky Rice: A delightful Thai dessert featuring sweet mango slices over coconut-infused sticky rice.
Chocolate Avocado Mousse: Indulge in a creamy vegan chocolate mousse made with ripe avocados.
L'Ethnique's dedication to culinary diversity ensures that every vegan or vegetarian diner can embark on a global gastronomic adventure.
The menu offerings may change, and guests are encouraged to explore the restaurant's rich tapestry of flavours, guided by the attentive staff for the latest culinary delights.
Situated at Rue Adhémar-Fabri 8, 1201 Genève, Switzerland, Holy Cow stands out as a haven for vegetarians and vegans seeking a diverse and satisfying culinary experience.
The restaurant is celebrated for its commitment to providing a menu that caters to various dietary preferences, focusing on wholesome and flavorful plant-based options.
Burgers

Classic Veggie Burger: A hearty plant-based patty with lettuce, tomato, and a special vegan sauce, served on a whole-grain bun.
Spicy Black Bean Burger: A flavorful black bean and vegetable patty topped with avocado, salsa, and vegan cheese.

Salads

Quinoa and Avocado Salad: A refreshing salad featuring quinoa, mixed greens, cherry tomatoes, and creamy avocado dressed in a zesty vinaigrette.
Mediterranean Chickpea Salad: A protein-packed salad with chickpeas, cucumber, olives, and sun-dried tomatoes, drizzled with a lemon herb dressing.

Wraps

Falafel Wrap: Crispy falafel with shredded lettuce, tomatoes, and tahini sauce wrapped in a whole-grain tortilla.

Desserts

Vegan Chocolate Avocado Mousse: A luscious chocolate mousse made with ripe avocados, offering a decadent and guilt-free treat.
Coconut Bliss Bowl: A delightful dessert bowl featuring coconut milk, fresh fruit, and a sprinkle of toasted coconut.
Holy Cow's dedication to offering a wide range of vegetarian and vegan options ensures a satisfying dining experience for individuals with diverse dietary preferences.
Holy Cow embodies the vegetarian and vegan-friendly dining ethos, creating a welcoming atmosphere for individuals exploring delicious, meat-free alternatives.
The restaurant's commitment to a varied menu ensures that patrons can enjoy a range of dishes, from hearty burgers to refreshing salads and flavourful wraps.
The ambiance at Holy Cow often reflects a vibrant and health-conscious lifestyle, making it a popular choice for those seeking nourishing and mindful dining experiences.
Le Pain Quotidien, with multiple locations in Geneva, is a renowned chain that embraces a communal and wholesome approach to dining.
Known for its rustic charm and commitment to using high-quality, organic ingredients, Le Pain Quotidien offers a menu that caters to various dietary preferences, including a thoughtful selection of vegan options.
Breakfast

Acai Bowl: A vibrant bowl featuring acai berries, mixed berries, granola, and coconut, topped with a drizzle of agave syrup.
Avocado Tartine: Sliced avocado on whole-grain bread garnished with cherry tomatoes, radishes, and a sprinkle of seeds.

Lunch

Vegan Mediterranean Bowl: A refreshing bowl with quinoa, mixed vegetables, hummus, and a lemon-tahini dressing.
Roasted Vegetable Tartine: Open-faced sandwich with roasted seasonal vegetables, vegan cheese, and a basil pesto spread.

Pastries

Vegan Chocolate Chip Cookies: A sweet treat made with dairy-free chocolate chips, offering a delightful balance of chewiness and chocolate goodness.

Beverages

Almond Milk Latte: A comforting latte made with almond milk, perfect for pairing with vegan pastries.
While the specific vegan offerings may vary, Le Pain Quotidien is committed to providing a range of plant-based options.
Le Pain Quotidien, translating to "The Daily Bread" in French, fosters a warm and inviting atmosphere that encourages patrons to share and enjoy freshly baked bread and nourishing meals.
The chain is recognized for its dedication to sustainability and mindful eating, creating an inclusive space for vegans seeking delectable and plant-based choices.
Located in the heart of Geneva at Rue du Cendrier 17, Java Coffee Shop is more than just a coffee haven; it's a delightful spot that caters to a diverse clientele, including those with a penchant for vegan choices.
While renowned for its aromatic coffee, Java Coffee Shop offers a menu that extends beyond traditional coffee fare, providing a selection of plant-based delights to complement its cozy ambiance.
Plant-Based Sandwiches

Vegan Mediterranean Wrap: A flavorful wrap filled with hummus, olives, sun-dried tomatoes, and crisp vegetables.
Spicy Chickpea and Avocado Sandwich: Sliced avocado, spiced chickpeas, and fresh greens on whole-grain bread, served with a zesty vegan spread.

Salads

Quinoa and Roasted Vegetable Salad: A nourishing salad featuring quinoa, roasted vegetables, and a tangy vinaigrette.
Green Goddess Bowl: A vibrant bowl with mixed greens, avocado, cucumber, and a green goddess dressing.

Beverages

Vegan Smoothies: Refreshing fruit smoothies made with plant-based milk, perfect for a nutritious and energizing pick-me-up.

Sweet Treats

Vegan Chocolate Chip Muffins: Indulgent muffins studded with dairy-free chocolate chips, ideal for pairing with a cup of coffee.
Java Coffee Shop's commitment to inclusivity in its menu ensures that vegan patrons can savour delicious and satisfying options while enjoying the comforting ambiance of a neighbourhood coffee spot.
Java Coffee Shop balances the comforting allure of a classic coffeehouse and the modern demand for diverse dietary options.
The welcoming atmosphere invites patrons to linger over a cup of freshly brewed coffee while enjoying a thoughtfully curated menu that caters to various tastes, including those seeking vegan alternatives.
Java Coffee Shop aims to satisfy various culinary preferences, whether you're in the mood for a quick snack or a leisurely meal.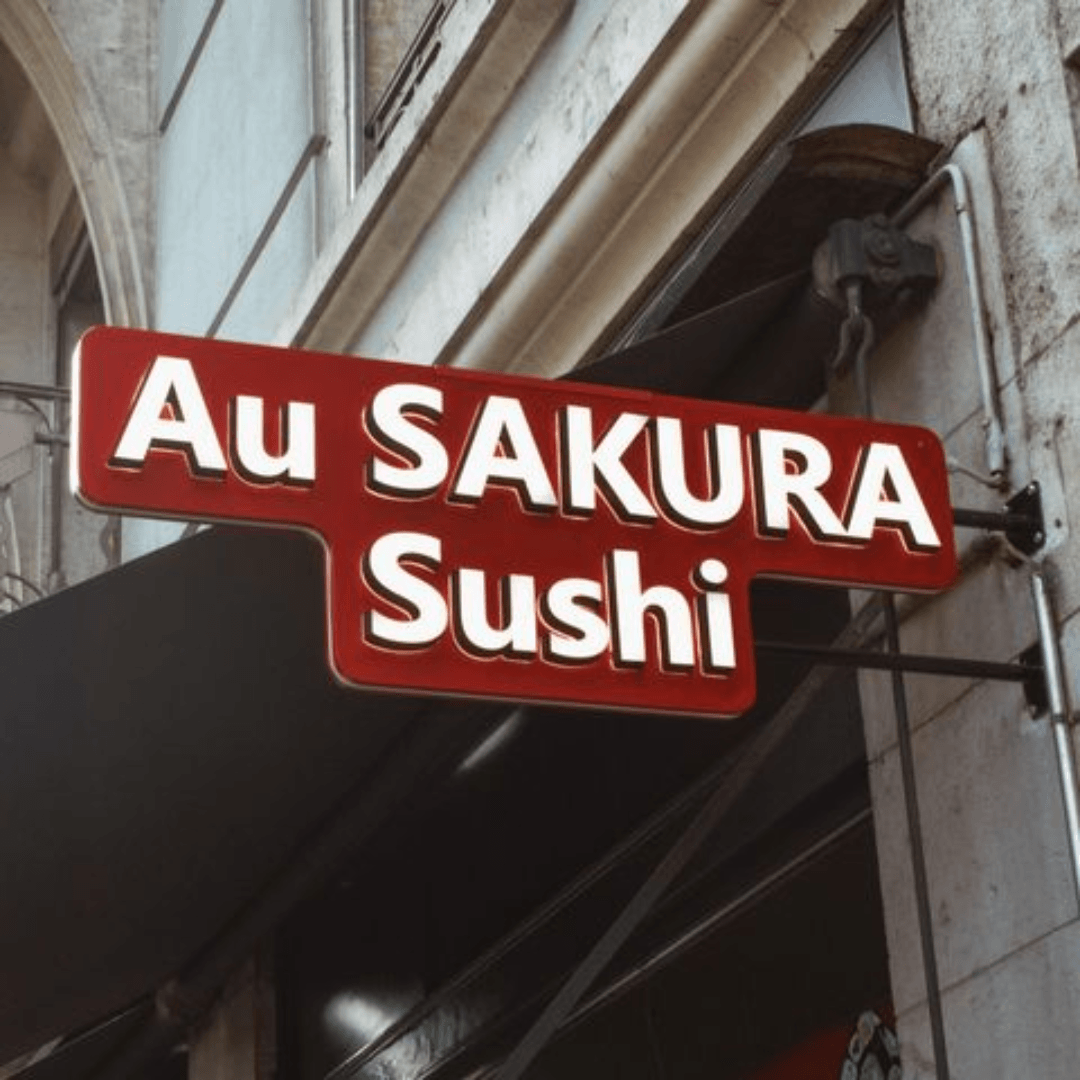 Situated at Rue de Lausanne 56, 1202 Genève, Switzerland, Sakura Sushi is a culinary gem that elevates the sushi experience by embracing inclusivity.
Although the establishment is primarily renowned for its sushi offerings, Sakura Sushi goes the extra mile by ensuring a diverse menu that caters to vegans.
With a commitment to accommodating various dietary preferences, patrons can expect a delightful blend of traditional Japanese flavours with innovative plant-based twists.
Vegan Sushi Rolls

Avocado and Cucumber Roll: A classic roll featuring creamy avocado and crisp cucumber.
Sweet Potato Tempura Roll: Tempura-fried sweet potato with avocado and vegan spicy mayo.

Plant-Based Dishes

Vegan Miso Soup: A savoury and comforting miso soup with tofu, seaweed, and scallions.
Edamame Salad: Steamed edamame beans tossed with sesame oil, soy sauce, and sesame seeds.

Specialty Roll

Rainbow Roll (Vegan Version): A colourful assortment of fresh vegetables and avocado atop a sushi rice roll.
Mango and Avocado Nigiri: Nigiri sushi featuring the delightful combination of ripe mango and creamy avocado.

Desserts

Sesame Banana Sushi: Grilled banana slices wrapped in sweet sesame-covered rice, a unique vegan dessert twist.
Sakura Sushi's dedication to offering vegan sushi options and plant-based dishes enriches the culinary landscape, allowing diners to explore the artistry of Japanese cuisine in a way that suits their dietary preferences.
Sakura Sushi stands out as a sushi haven that welcomes both sushi enthusiasts and those seeking vegan and plant-based options.
The restaurant's dedication to inclusivity ensures that vegans can partake in the joy of sushi, exploring a menu that goes beyond conventional boundaries.
The ambiance at Sakura Sushi often combines the elegant simplicity of Japanese aesthetics with a commitment to providing a variety of culinary choices to suit different tastes.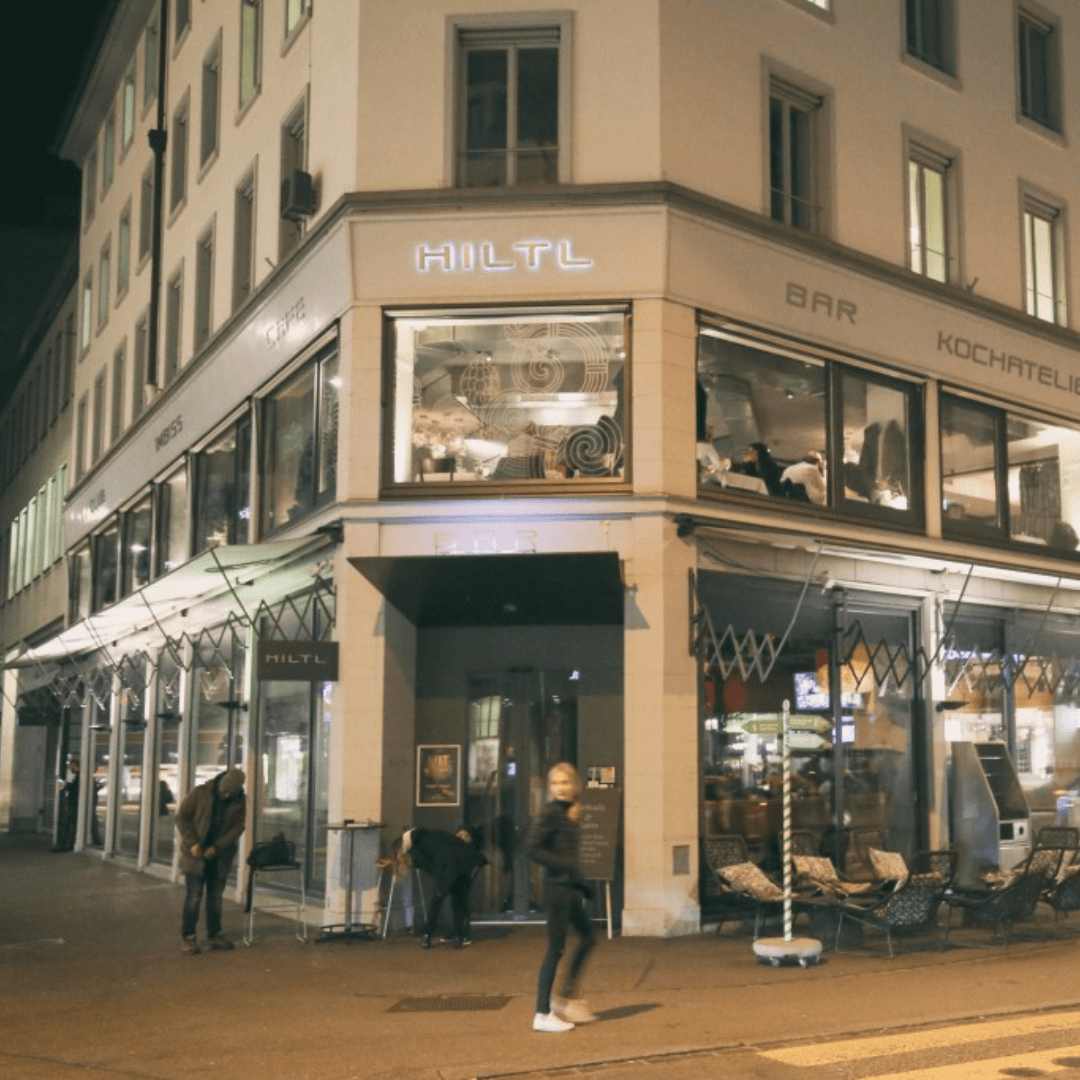 Hiltl, founded in Zurich in 1898, is the world's oldest vegetarian restaurant. Known for its commitment to fresh, high-quality ingredients and innovative plant-based cuisine, Hiltl occasionally organizes pop-up events in various cities, providing a unique opportunity for residents and visitors to experience its renowned culinary offerings.
The pop-up events in Geneva bring the rich tradition and creativity of Hiltl's vegetarian and vegan cuisine to a broader audience, offering a taste of their globally inspired dishes outside their main location.
Appetizers

Quinoa and Avocado Tartare: A refreshing starter featuring quinoa, diced avocado, and a zesty lime dressing.
Vegan Sushi Platter: An assortment of maki rolls and nigiri showcasing Hiltl's expertise in plant-based sushi.

Main Courses

Chickpea and Spinach Curry: A flavorful curry with chickpeas, spinach, and aromatic spices, served with basmati rice.
Mushroom Wellington: A savoury Wellington pastry filled with seasoned mushrooms and herbs.

Chef's Specials

Vegan Tasting Menu: A curated selection of the chef's innovative and diverse vegan creations, providing a culinary journey through Hiltl's signature dishes.

Desserts

Chocolate Avocado Mousse Cake: Indulgent layers of chocolate avocado mousse on a nutty crust, showcasing Hiltl's talent in crafting decadent vegan desserts.
Coconut Mango Sorbet: A refreshing and tropical sorbet, the perfect conclusion to a plant-based feast.
Hiltl's pop-up events in Geneva capture the essence of their historic commitment to vegetarian and vegan excellence, offering a taste of their globally inspired and innovative dishes to a broader audience in the city.
These events offer a unique and excellent vegan dining experience that is to be noticed. The menu is created to highlight the richness and flexibility of plant-based food.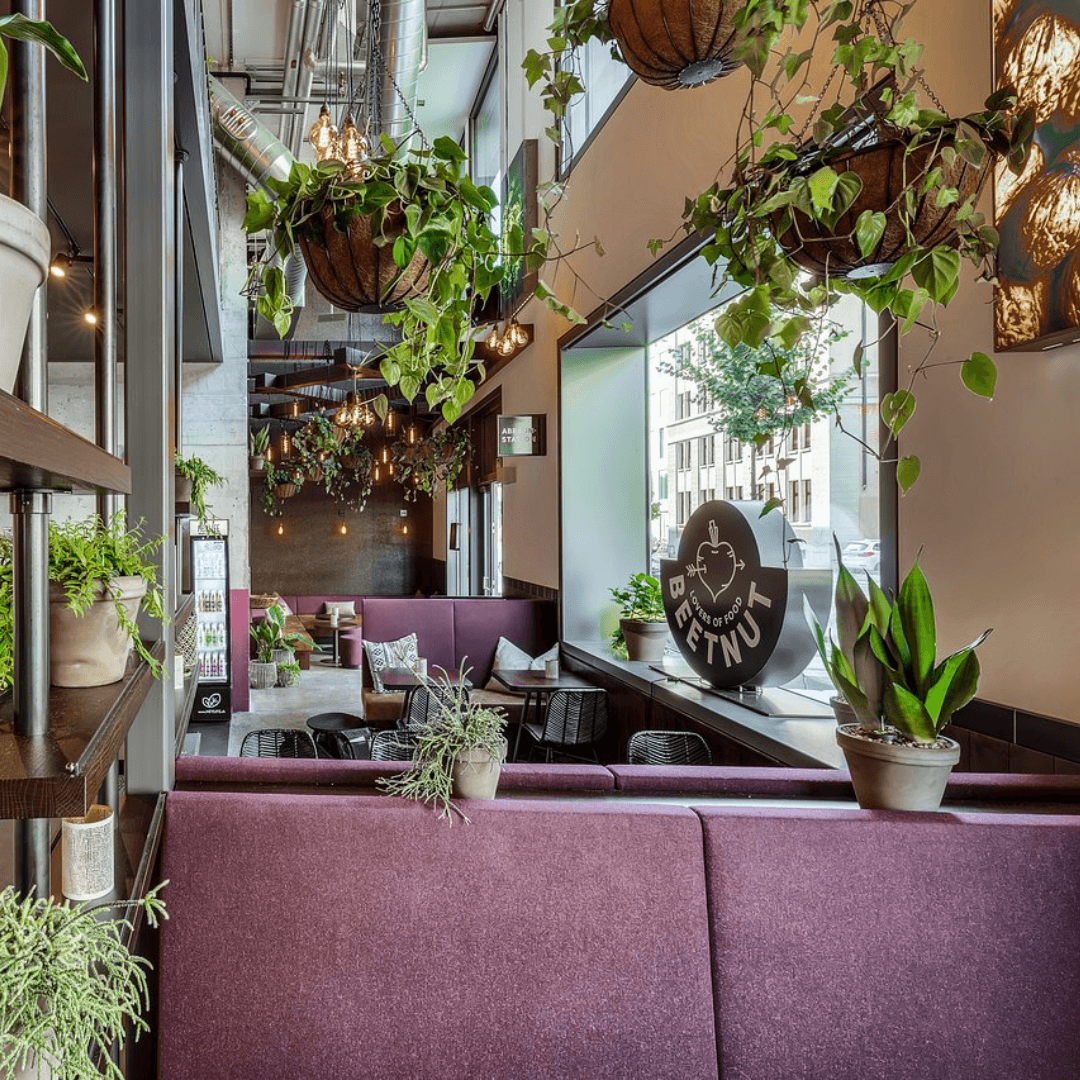 Located at 6 Rue des Etuves, 1201 Genève, Switzerland, Beetnut stands out as a beacon for plant-based enthusiasts in the heart of Geneva.
This vegetarian and vegan-friendly eatery has gained recognition for its diverse menu, catering to a spectrum of palates with a range of flavorful and wholesome dishes.
Burgers

Quinoa and Black Bean Burger: A hearty burger patty crafted from a blend of quinoa and black beans, topped with fresh vegetables and vegan aioli.
Sweet Potato and Chickpea Burger: A flavourful combination of roasted sweet potatoes and chickpeas, served on a whole-grain bun with a side of crisp salad.

Wraps

Mediterranean Wrap: A wrap filled with vibrant Mediterranean flavours, including hummus, olives, cherry tomatoes, and cucumber.
Spicy Buffalo Cauliflower Wrap: Cauliflower florets coated in spicy buffalo sauce, wrapped in a tortilla with crunchy slaw and vegan ranch dressing.

Salads

Kale and Quinoa Salad: A nutrient-packed salad featuring kale, quinoa, roasted vegetables, and a lemon-tahini dressing.

Desserts

Vegan Chocolate Avocado Mousse: Indulge in a creamy and rich chocolate mousse made with ripe avocados, offering a guilt-free sweet treat.
Coconut Bliss Bowl: A dessert bowl featuring coconut milk, fresh fruit, and a sprinkle of toasted coconut, providing a refreshing end to the meal.
Beetnut's commitment to providing a diverse and delectable plant-based experience sets it apart as a must-visit for vegans and those seeking a culinary adventure in Geneva.
The menu is crafted carefully, ensuring that each dish celebrates flavours, textures, and ethical dining.
As the culinary landscape evolves, Beetnut continues to be a shining example of the thriving vegan scene in Geneva.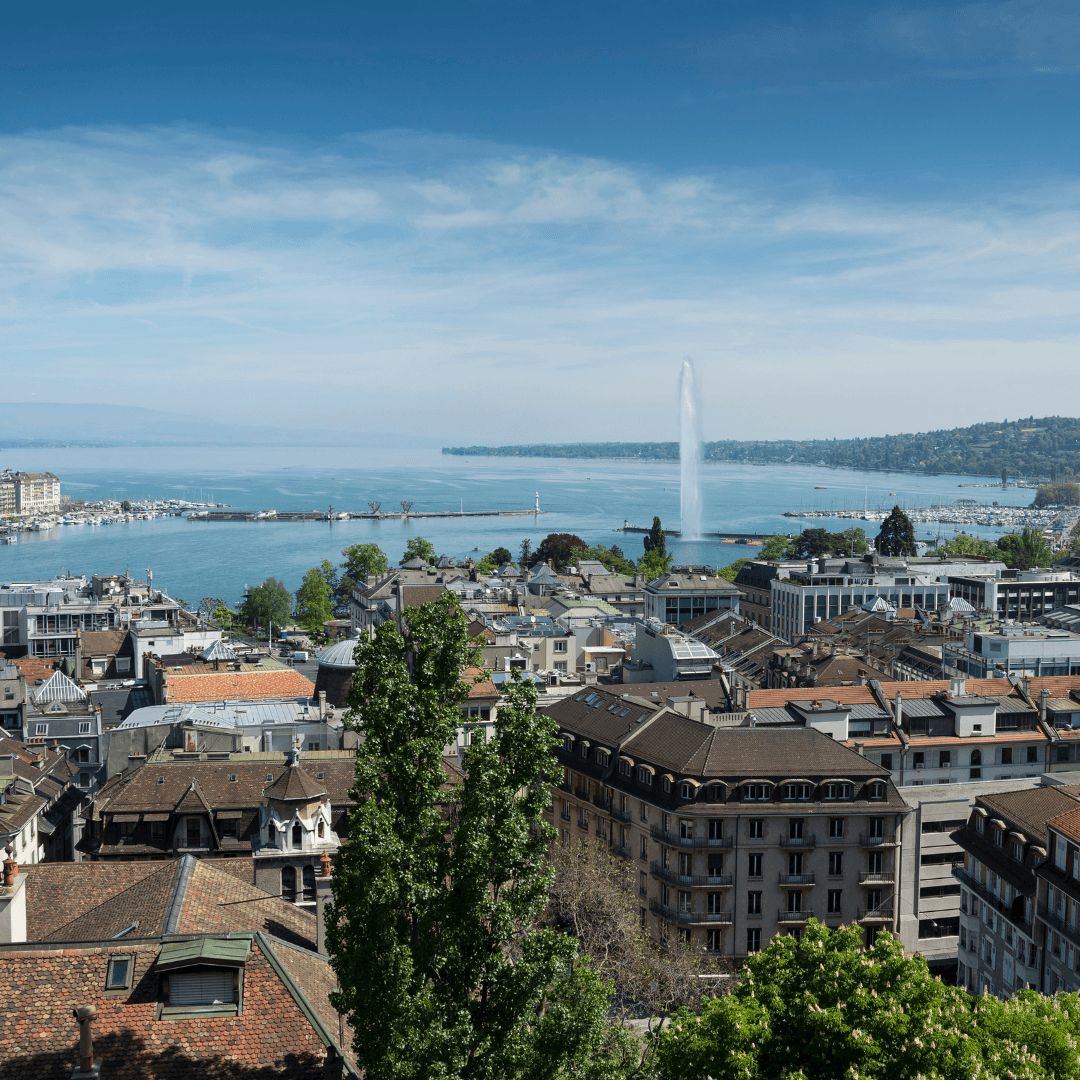 Conclusion
In conclusion, Geneva, Switzerland, offers a vibrant and growing vegan dining scene with various establishments catering to plant-based enthusiasts.
From upscale dining experiences to cozy coffee shops and innovative eateries, the city has embraced the demand for diverse and delicious vegan options.
As the vegan movement continues flourishing, exploring local recommendations, checking online reviews, and discovering new gems in Geneva's dynamic vegan culinary landscape is recommended.
Geneva has something to offer for every palate and preference, whether you're a seasoned vegan or simply curious about plant-based dining.
I trust you enjoyed this article on the Best Vegan Restaurants In Geneva, Switzerland. Please stay tuned for more blog posts to come shortly. Take care!
JeannetteZ
Your Opinion Is Important To Me
Ideas? Thoughts? Questions? Do you have any questions or ideas? I would love to hear from you. Please leave me your questions, experience, and remarks about this article on the Best Vegan Restaurants In Geneva, Switzerland, in the comments section below. You can also reach me by email at Jeannette@LivingTheVeganLifestyle.org.
Disclosure
This post may contain affiliate links. I earn from qualifying purchases as an Amazon Associate and other affiliate programs. Please read my full disclosure.
Here are links to some of my favourite articles:
37 Best Vegan Restaurants In Aarau, Switzerland
How A Vegan Pregnancy Meal Plan Can Ease Your Pain
Is Going Vegan Long-Term Good Or Bad?
41 Best Vegan Restaurants In Munich, Germany
20 Best Tips For Raising Vegan Kids
12 Best Easy Kid-Friendly Vegan Recipes