Amazing Plant-Based Peach Dessert Recipes For Your Kids
The peaches' fuzzy skin and luscious meat include antioxidants that are excellent for you, including vitamin C, polyphenols, and carotenoids. Antioxidants are plant components that protect cells from damage, and antioxidant-rich diets can help prevent your body from aging and illnesses like cancer. Peaches are not only healthy but also deliciously sweet. Your kids will love these plant-based peach dessert recipes.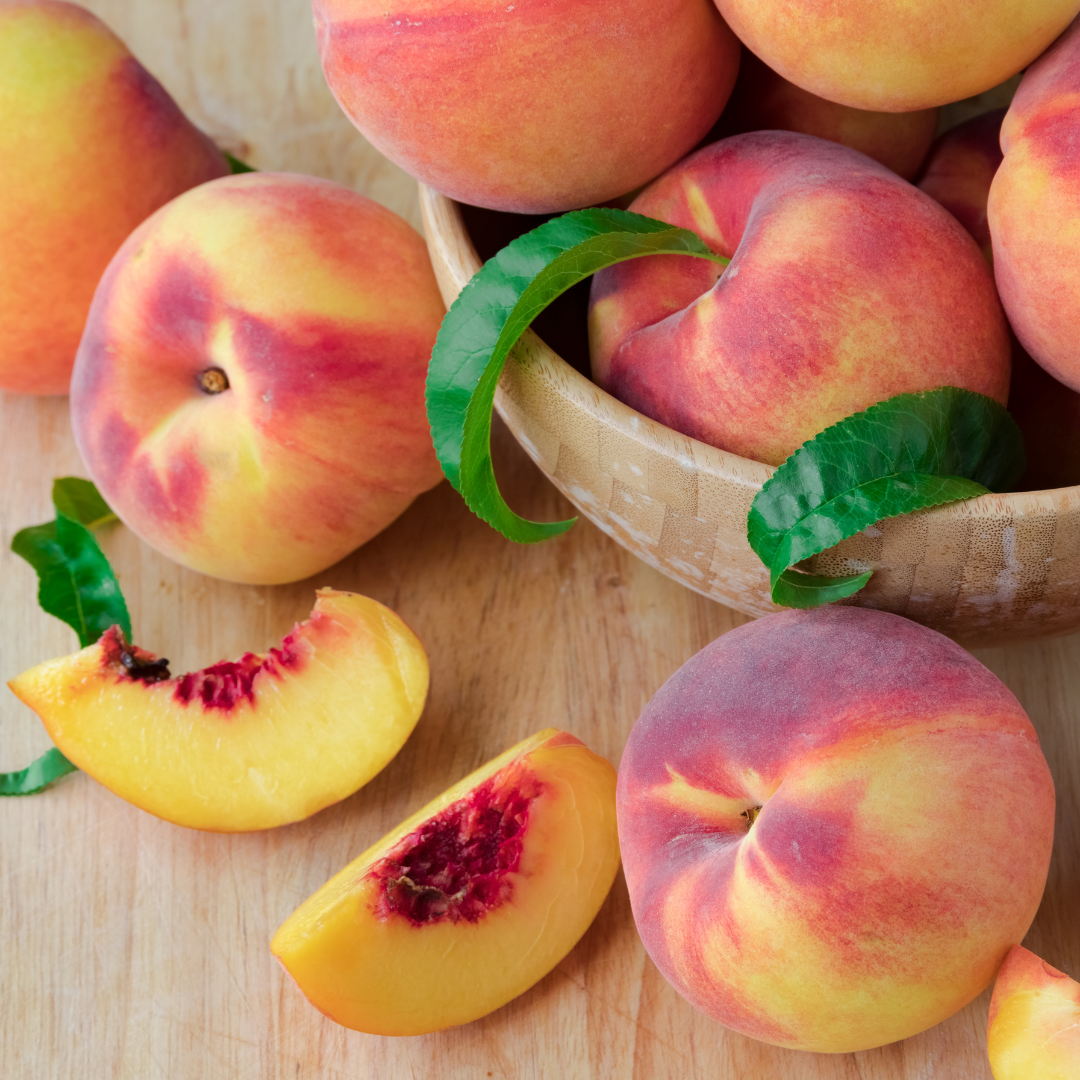 Health Benefits Of Peaches
Summer peaches are one of the best creations of nature. They're soft and sweet, smell excellent, taste great both cooked and raw, and are high in vitamins, minerals, and antioxidants.
Improved digestion, a healthy heart, a robust immune system, and reduced allergy symptoms are just a few of the potential health advantages of peaches. Maxine Smith, RDN, LD, a registered dietitian, explains why this fuzzy fruit is so peachy keen.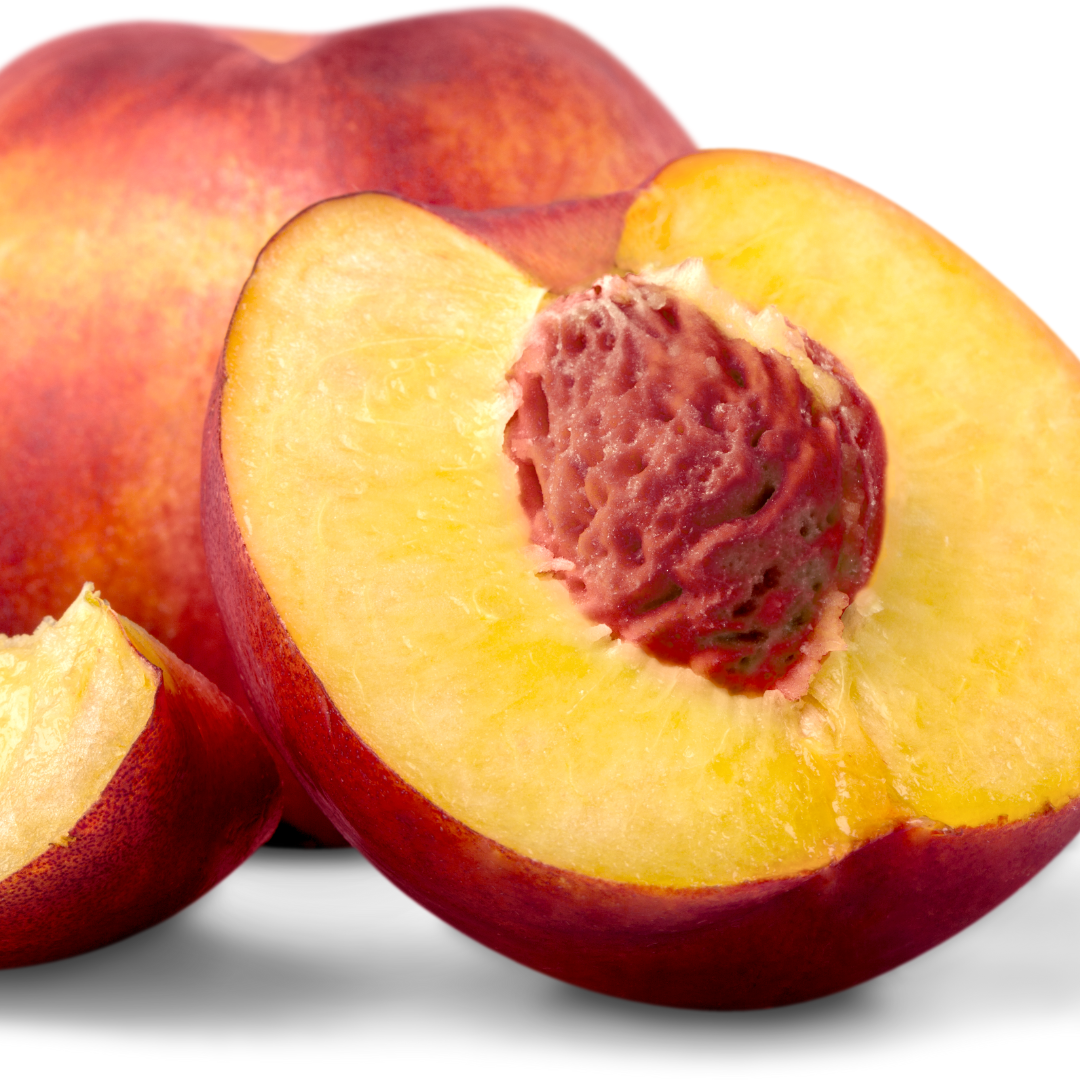 1. Improved Heart Health
Peaches, like all fruits, are an essential element of a heart-healthy diet, but they may offer some unique advantages. In experiments, the peach extract has been shown to help decrease cholesterol and blood pressure. Peaches are also a good source of potassium, an essential vitamin for blood pressure control.
2. Improved Digestion
"Both soluble and insoluble fiber can be found in peaches," Smith notes. "Soluble fiber helps to control blood sugar levels and cholesterol levels. Insoluble fiber promotes digestion and aids in constipation prevention." You can increase your fiber intake by eating the fruit's skin. Peaches may keep your stomach comfortable in other ways and provide fiber. Studies show that tea and extracts prepared from peach flowers may aid digestion.
3. Decreased Inflammation
Plant-based polyphenols (micronutrients) and prebiotics (living bacteria) present in peaches and other plant-based foods can help reduce inflammation, which can lower your risk of a variety of chronic diseases like heart disease, diabetes, cancer, and Alzheimer's.
4. Stronger Immune System
Peaches have antioxidants such as vitamin C, polyphenols, and carotenoids in their fuzzy skin and luscious meat. Antioxidants are plant-based molecules that protect cells from damage, and antioxidant-rich diets can help your body battle aging and illnesses like cancer. According to research, postmenopausal women who ate at least two servings of peaches each week had lower rates of specific forms of breast cancer.
5. Improved Skin Health
According to some laboratory studies, extracts derived from peach pits or peach blooms can help the skin maintain moisture and decrease UV damage when applied to the skin. More research is needed, but it's another reason peaches are so popular.
6. Improved Eye Health
"Beta carotene, a red-orange pigment present in fruits, is a modest source in peaches," Smith explains. The body converts beta-carotene into vitamin A, which is necessary for good vision.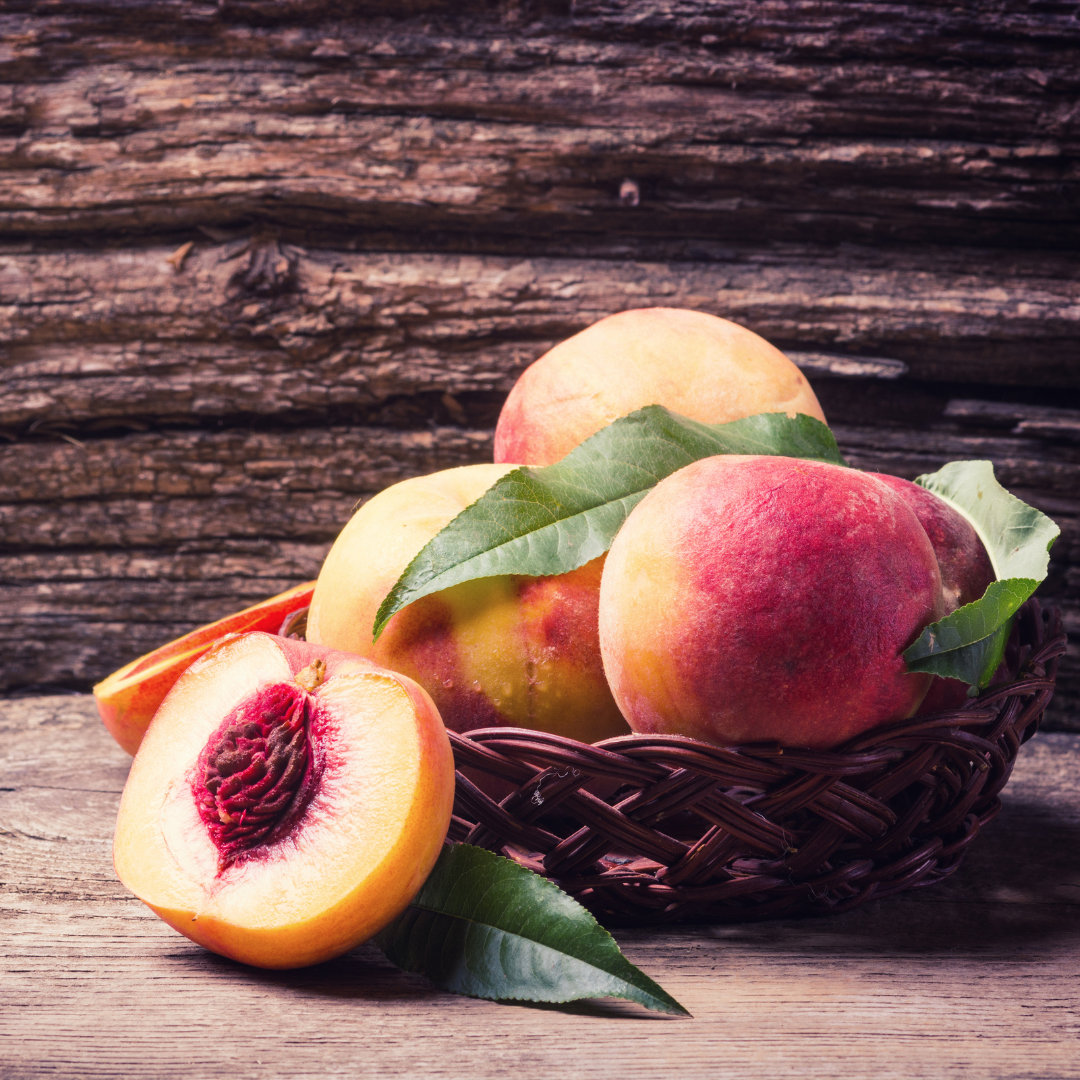 7. Help With Weight Loss
Peaches aren't a weight-loss miracle, but they can help you lose a few pounds! They're a great low-calorie snack, and adding them to oatmeal or pancakes elevates your healthy breakfast to new heights. Each cup has 10% of your daily fiber need, making you feel satisfied for longer.
8. Fight Free Radicals
Peaches are high in vitamin C, a powerful antioxidant. This antioxidant has skin-improving qualities and the ability to fight cancer-causing free radicals. Most antioxidants are found in the freshest peaches, so go to the farmer's market and make peachy sweets!
9. Lower Cancer Risk
Peaches' polyphenol antioxidants have been found to suppress cancer cell growth and spread, particularly breast cancer. One study that tracked women for 24 years discovered that two fruits, particularly, were protective. Consumption of berries and peaches was linked to a decreased incidence of estrogen-receptive-negative breast cancer in postmenopausal women.
10. Promote Brain Health
Peach antioxidants are known to battle oxidative stress, simply an imbalance between the body's ability to counteract the adverse effects of cell-damaging free radicals. This is critical for brain health because oxidative stress has been linked to neurodegenerative illnesses like Alzheimer's.
Peach Dessert Recipes
1. Peach Cobbler
Sweet baked peaches are topped with a crispy biscuit in this vegan Peach Cobbler dish. This vegan dessert is done in 30 minutes, making it ideal for a quick summer dessert with the family.
Prep Time: 10 mins | Cook Time: 30 mins | Servings: 8
Ingredients
Peaches: 4 cups
 Sugar (or coconut sugar or erythritol if sugar-free): 4 tablespoons
Lemon juice: 1 teaspoon
Cinnamon: ¼ teaspoon
Nutmeg: ¼ teaspoon
Cornstarch: 1 tablespoon
Ingredients For The Cobbler Batter
All-purpose flour: 1 cup
Sugar – or coconut sugar: ½ cup
Baking Powder: 1 teaspoon
Cinnamon: ½ teaspoon
Salt: ¼ teaspoon
Vegan Butter – melted: ½ cup
Vanilla Extract: 1 teaspoon
Coconut Milk: 1 tablespoon
Method
Preheat the oven to 350 degrees Fahrenheit, Peaches in a can, Using vegan butter or coconut oil, lightly grease an 8×8-inch pan.
Add the canned peach slices, half the sugar (or none if the canned peaches are in sugar syrup!), cornstarch, lemon juice, cinnamon, and nutmeg to the baking pan and stir to combine. Remove from the equation.
If you're using canned peaches, skip this step if you're using fresh or frozen peaches.
Stir together fresh or frozen peeled peach slices, brown sugar, cornstarch, cinnamon, nutmeg, and lemon juice in a medium saucepan. Cook over medium heat until the sugar dissolves and the peaches juice becomes a syrup. Remove from the heat and spread evenly in the baking dish.
Combine flour, sugar, cinnamon, baking powder, and salt in a large mixing basin.
Combine melted vegan butter, vanilla, and coconut milk in a separate bowl. Pour over the dry ingredients and stir until consistency resembles cookie dough.
On top of the peaches, place scoops of the dough mixture. It doesn't have to be perfect if you spread it with your fingers or a spoon.
Bake for 30-35 minutes in the center rack of the oven until the biscuits are crispy and golden brown, the peaches are juicy, and the pan is bubbling around the edges.
Allow the fruit foundation to cool in the baking dish for 20 minutes before serving to thicken it.
Serve with a dollop of coconut whipped cream or vegan vanilla ice cream.
2. Peach Crisp
Yummy oil-free recipe Vegan Peach Crisp is a quick and easy vegan dessert. All you need are fresh peaches and a few cupboard staples.
Prep Time: 10 mins | Cook Time: 25 mins | Servings: 6
Ingredients
Rolled Oats: 3 cups
Unsweetened Applesauce: ¾ cup
Maple Syrup: ¼ cup
Peaches: 4
Method
Preheat the oven to 375 degrees Fahrenheit. Using cooking spray, lightly coat a 9×9 pan. (8×8 works too)
Blend 1 cup of rolled oats in a blender or food processor until the oats are fine oat flour.
Combine applesauce, maple syrup, and oat flour in a medium mixing basin and stir thoroughly. Stir in the remaining 2 cups of oats well.
Half of the oat mixture should be poured into the prepared pan and mashed down to make a crust. It doesn't need to be flawless.
Peeled and sliced peaches should be poured on top of the oats in the baking pan.
Pour the remaining oat mixture over the fruit. Make every effort to coat the peaches uniformly.
Preheat the oven to 350°F and bake for 25 minutes.
3. Roasted Peaches
The most excellent way to enjoy the great peach season is with these Roasted Peaches! Enjoy a burst of sweet, floral, and citrusy flavours to fulfill any peach lover's dreams. They're excellent on their own, but they're even better with some fresh raspberries on the side and vegan ice cream on top. In less than 15 minutes, you'll have everything you want!
Prep Time: 10 minutes | Cook Time: 15 minutes | Servings: 4
Ingredients
Yellow peaches halved and pitted: 4
Fresh-squeezed lemon juice: 2 tablespoon
Melted vegan butter: 2 tablespoon
Vanilla extract: 1 tablespoon
Granulated sugar: 2 tablespoon
A handful of fresh raspberries
Method
Preheat the oven to 400 degrees Fahrenheit.
Combine the lemon juice, sugar, melted butter, and vanilla in a baking dish. Brush the peach halves with the mixture and place cut-side down on a baking sheet.
Bake for 8 minutes and then brush the tops of the peaches with the liquid in the dish. Cook for an additional 7-12 minutes.
Serve warm, with a drizzle of sauce and raspberries on top.
4. Vegan Berry And Peach Crumble
This vegan berry and peach crumble will quickly become one of your favorite summer desserts. We utilize peaches, blackberries, and raspberries because they are in season. It's pretty simple to create.
Ingredients
Fresh peaches sliced: 500g
Blackberries rinsed: 170g
Raspberries rinsed: 170g
White granulated sugar: ⅓ cup
Lemon juice: 1 tablespoon
Lemon zest: 1 tablespoon
Tapioca starch: 2 tablespoons
All-purpose flour: 1 cup
Coconut flakes: 1 cup
Plant-based butter cold: 8 tablespoons
Method
Preheat the oven to 190 degrees Celsius.
In a medium-sized mixing dish, combine the fruit, 1 tablespoon sugar, lemon juice and zest, and tapioca starch. Set aside after thoroughly stirring.
Combine the flour, coconut flakes, remaining sugar, and chilled butter in a food processor. Combine all of the topping ingredients in a blender and blend until smooth.
Arrange the fruit in an oven-safe baking dish and cover with the topping. To firm up, place in the fridge for a few minutes.
Bake for 40–45 minutes, or until the crumble topping is brown and the filling is bubbling.
Serve warm with ice cream or on the side.
5. Plant-Based Peach Galette
Prep Time: 25 minutes | Cook Time: 45 minutes | Servings: 4-6
Ingredients
Agave nectar: 2 tablespoons
Cinnamon: 1 teaspoon
Pumpkin pie spice: ½ teaspoon
Coconut extract: 1 teaspoon
Fresh peaches: 4 large
Unsalted vegan butter, cubed and chilled: 2 sticks
All-Purpose flour, plus more for dusting: 1½ cups
Ice water: 4 tablespoons
Apple cider vinegar: 2 teaspoons
Sugar: ¼ cup
Himalayan pink salt to taste
Slivered Coconut: ¼ cup
Turbinado sugar: 1 tablespoon
Method
Combine the dry ingredients in a mixing bowl, chill the apple cider vinegar in ice water.
Cut the vegan butter into the dry flour and sugar mixture in a food processor (or a bowl).
Sprinkle flour on a clean work surface and quickly knead the dough into a round disk
Preheat the oven to 350° F and line a baking sheet with parchment paper.
Cut peaches into medium-sized slices and store them in the fridge for an hour.
Combine spices, agave, and coconut extract in a mixing dish and blend using a spatula. Allow 10 minutes for this mixture to rest on the counter.
Roll out the cold dough into a 12-inch-diameter circle with a ¼-inch thickness. Place the dough on the prepared baking sheet.
Fill the pastry crust with peach filling, leaving about 2 inches around the edge. Overlap the dough and fold it over the edge of the fruit.
Slivered coconut and turbinado sugar are sprinkled over the crust.
Bake for 40-50 minutes, or until the filling is bubbling and the crust is golden brown.
Allow the peach galette to cool to room temperature before serving with vegan ice cream or coconut whipped cream scoop.
6. Peach Crumb Cake
This easy-to-make vegan crumb cake with fresh peaches is the perfect summer dessert! You may easily use any fruit in place of the peaches!
Prep Time: 15 minutes | Cook Time: 25 minutes | Servings: 9
Ingredients
All-purpose flour: 1⅓ cups
White sugar: ½ cup
Baking powder: 1½ teaspoons
Baking soda: ½ teaspoon
Coconut oil melted: 1 teaspoon
Apple cider vinegar: ½ teaspoon
Plant-based milk (oat milk): ¾ cup
Cold vegan butter: ⅓ cup
All-purpose flour: ⅓ cup
White sugar: ¼ cup
Method
Peaches should be washed, halved, pitted, and sliced—Preheat the oven to 360 degrees Fahrenheit. To make the batter, combine the following ingredients in a large mixing bowl mix flour, sugar, baking powder, and baking soda together in a mixing dish.
Whisk. Combine the oil, apple cider vinegar, and soy-based milk in a mixing bowl. Once again, whisk until the batter is smooth. Combine the following ingredients in a large mixing bowl to make the crumb layer.
Combine the chilled butter, all-purpose flour, and sugar; mix and knead until crumbly.
In the baking pan, place parchment paper. Place the peach slices on top of the cake batter and lightly push them down. On top, sprinkle some crumbs—Preheat the oven to 350°F and bake the cake for 25 minutes. Your cake should be made when the crumble is lovely and golden.
7. Peach Pie Ice Cream
These vegan peach pie ice cream bars are the perfect way to chill down this summer. A crumble base that doesn't need to be baked is covered with a creamy peach lovely cream topping.
Prep Time: 15 minutes | Cook Time: 0 minutes | Servings: 9 bars
Ingredients
Ground flaxseed: 1 tablespoon
Water: 3 tablespoons
Rolled oats: 2 cups
Plant-based butter: ⅓ cup
Maple syrup: ⅓ cup
Vanilla extract: 1 teaspoon
Cinnamon: ½ teaspoon
Salt: ½ teaspoon
Frozen peaches: 2 cups
Frozen bananas: 2
Canned total fat coconut milk: ¼ cup
Maple syrup: 1 tablespoon
Juice of half a lime: 1 tablespoon
Fresh peach, sliced thin: 1
Coconut Flakes
Method
Line a 9-inch-by-9-inch baking tray with parchment paper, leaving extra on the ends to assist pull the bars out later.
Combine the water and ground flax in a mixing bowl to make a flax egg. Allow for a 5-minute cooling period. Add the oats, flax egg, nut butter, syrup, vanilla, cinnamon, and salt to a food processor and pulse until the mixture forms a dough.
Place your dough on a parchment-lined baking sheet and lightly press the layer flat to cover the bottom surface of your dish with slightly damp hands or the back of a large spoon. To make the peach layer, combine the peaches, bananas, maple syrup, lime juice, and coconut milk in a food processor.
Scoop and smooth your rich ice cream layer on top of the base. Scatter some thinly sliced fresh ripe peaches and coconut flakes on top to finish.
Freeze your dish for at least three hours or until the ice cream is stiff.
Allow 5 to 10 minutes for the tray to thaw before carefully lifting the dessert out of the tray with the parchment paper and cutting the block into 9 equal squares with a sharp knife.
8. Peach Tart
This dish is such a simple and tasty dessert that you and your loved ones will enjoy a slice. This recipe will impress your guests and elevate your gathering to the next level.
Prep Time: 15 minutes | Cook Time: 35 minutes | Servings: 8-10
Ingredients For The Crust
Corn flour: 2 cups
Pitted Medjool dates: 1 cup
Ingredients For The Filling
Ripe peaches: 3-4
Arrowroot powder: 1 teaspoon
Dates: 2
Water: ¾ cup
Method
Preheat the oven to 350°F.Blend the crust ingredients in a food processor until the mixture begins to cling together.
Pour the mixture into a tart pan and press it into the bottom and sides of the pan.
To get to the pit of a peach, cut it in half and twist the parts in opposing directions. Remove the pit.
Cut halves into quarters, then parts into thin slices.
Blend half a peach, arrowroot powder, 2 dates, and water in a blender until smooth.
⅔ of the mixture should be poured into the tart crust.
Fan out the peach slices on top of the mixture, starting at the outside and working your way to the center.
Pour the remaining peach mixture on top. Bake for 35 minutes in a preheated oven.
Remove from oven and allow to cool completely before removing from tart pan.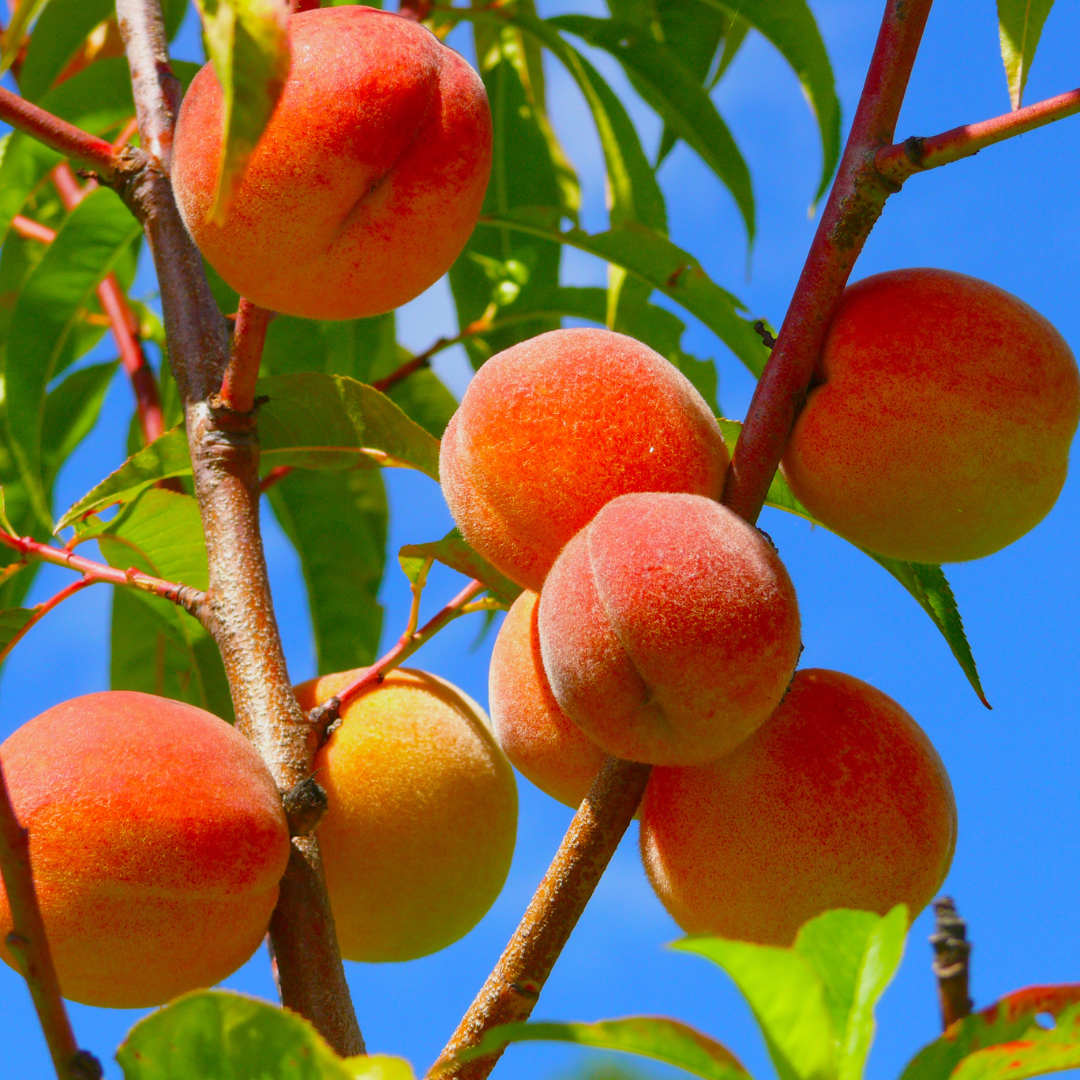 Conclusion
Summer peaches are one of nature's most brilliant creations. They're soft and sweet, smell divine, and taste great cooked or fresh. They're also high in vitamins, minerals, and antioxidants. I hope you and your family will love these peach dessert recipes. Feel free to comment here if you have any queries.
I trust you enjoyed this article about the 8 Amazing Plant-Based Peach Dessert Recipes For Your Kids. Please stay tuned for more blog posts to come shortly. Take care!
JeannetteZ
Your Opinion Is Important To Me
Ideas? Thoughts? Questions? I would love to hear from you. Would you please leave me your questions, experience, and remarks about this article on the 8 Amazing Plant-Based Peach Dessert Recipes For Your Kids in the comments section below? You can also reach me by email at Jeannette@LivingTheVeganLifestyle.org.
Here are links to some of my favourite articles:
14 Healthy Vegan Papaya Smoothie Recipes
5 Most Delicious Instant Pot Vegan Recipes
10 Delicious Crockpot Vegan Recipes
12 Popular Plant-Based Lactation Recipes
Top 10 Magnesium Vegan Food Sources For Your Kids
Best Vegan Sources Of Vitamin A For Your Kids