6 Healthy Vegan Recipes Using Parsley For Your Kids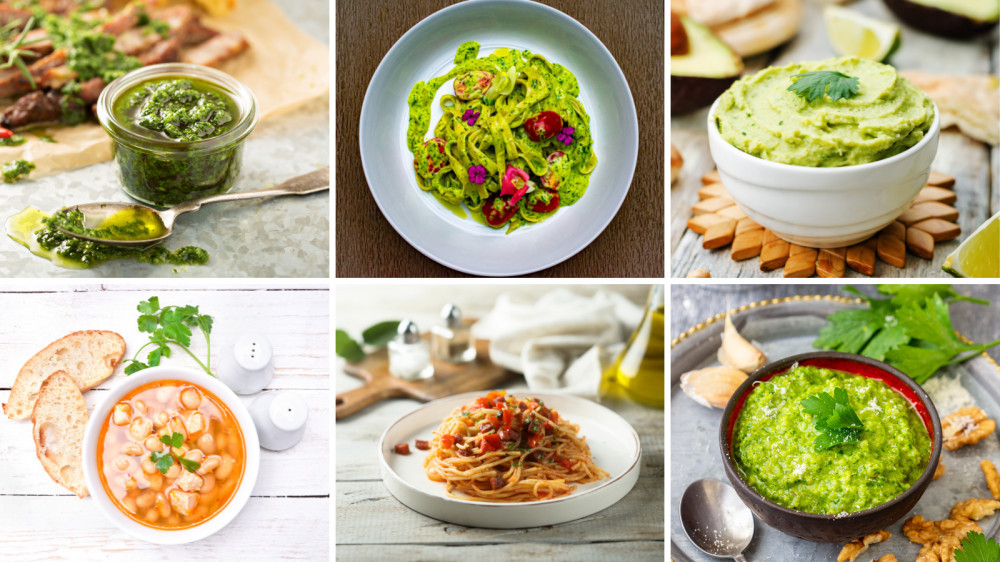 6 Healthy Vegan Recipes Using Parsley For Your Kids
These quick, nutritious dishes highlight or incorporate this flavorful, fresh herb. Vitamins K, C, and A are abundant in parsley, which is also high in other nutrients.
It also includes phytonutrients, carotenoids, and flavonoids, all of which positively affect health.
Italian flat-leaf parsley and curly Italian parsley are the two most popular types. Italian and curly parsley tends to be a little less bitter, but I use them interchangeably, depending on what's available. Let's try some healthy vegan recipes using parsley.
Process Of Cleaning Parsley
Fresh parsley must first be thoroughly washed before being prepared for consumption. To do this, submerge it in a bowl of water and swish it around.
Although pre-washed parsley from the store may be available, you should usually give herbs you buy at the farmers' market or gather yourself a good rinse to get rid of any dirt or debris.
Shake off any extra water after cleaning the parsley, then pat the herbs dry with a paper towel.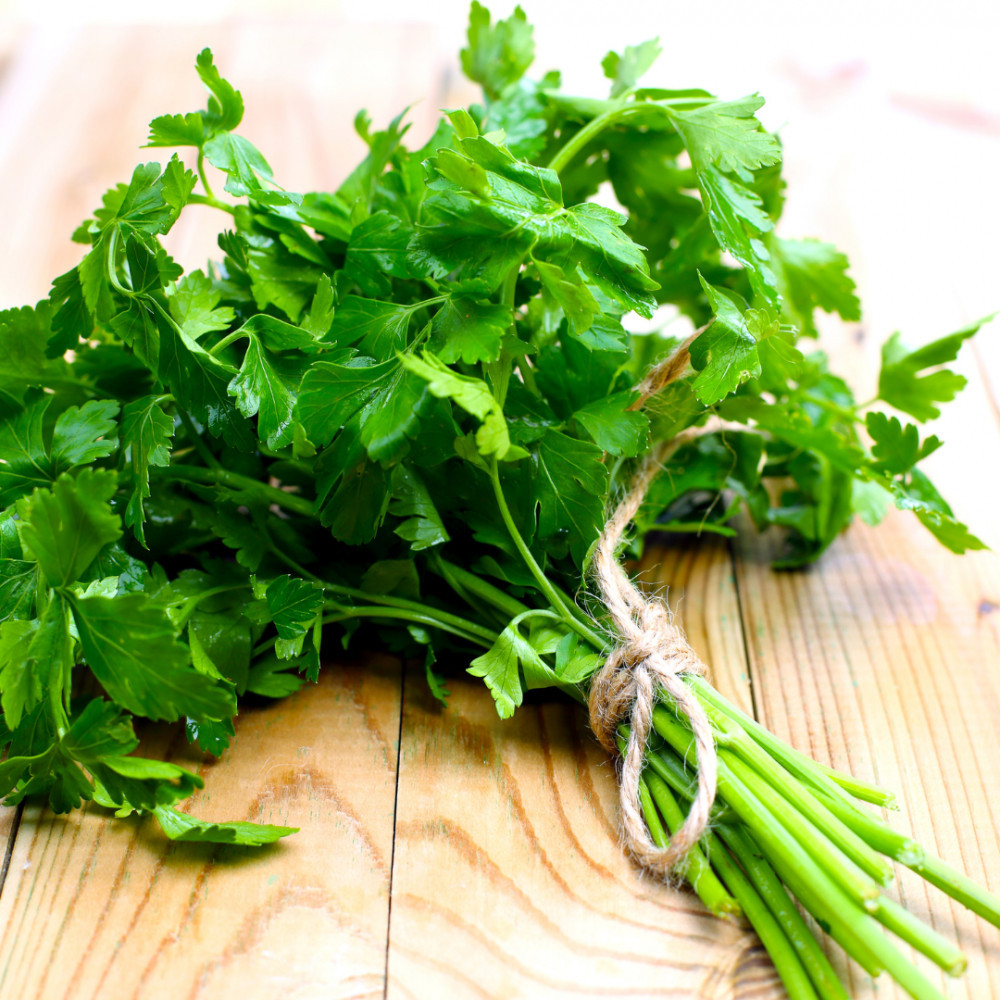 Health Benefits Of Parsley
Numerous vitamins, minerals, and antioxidants in parsley significantly positively affect health. It has an exceptionally high vitamin K content.
More than 70% of the daily required amount can be found in a single tablespoon of freshly chopped parsley.
Additionally, parsley is a vital source of vitamin A and flavonoids, which are antioxidants.
1. Rich In Folic Acid
Folic acid is one of the essential ingredients in parsley tea. Folic acid is an essential B vitamin known to reduce the risk of neural tube abnormalities in newborns.
Folic acid is also essential for maintaining strong blood vessels. Folic acid counteracts the effects of homocysteine, a substance that can harm your blood vessels and negatively impact your cardiovascular system.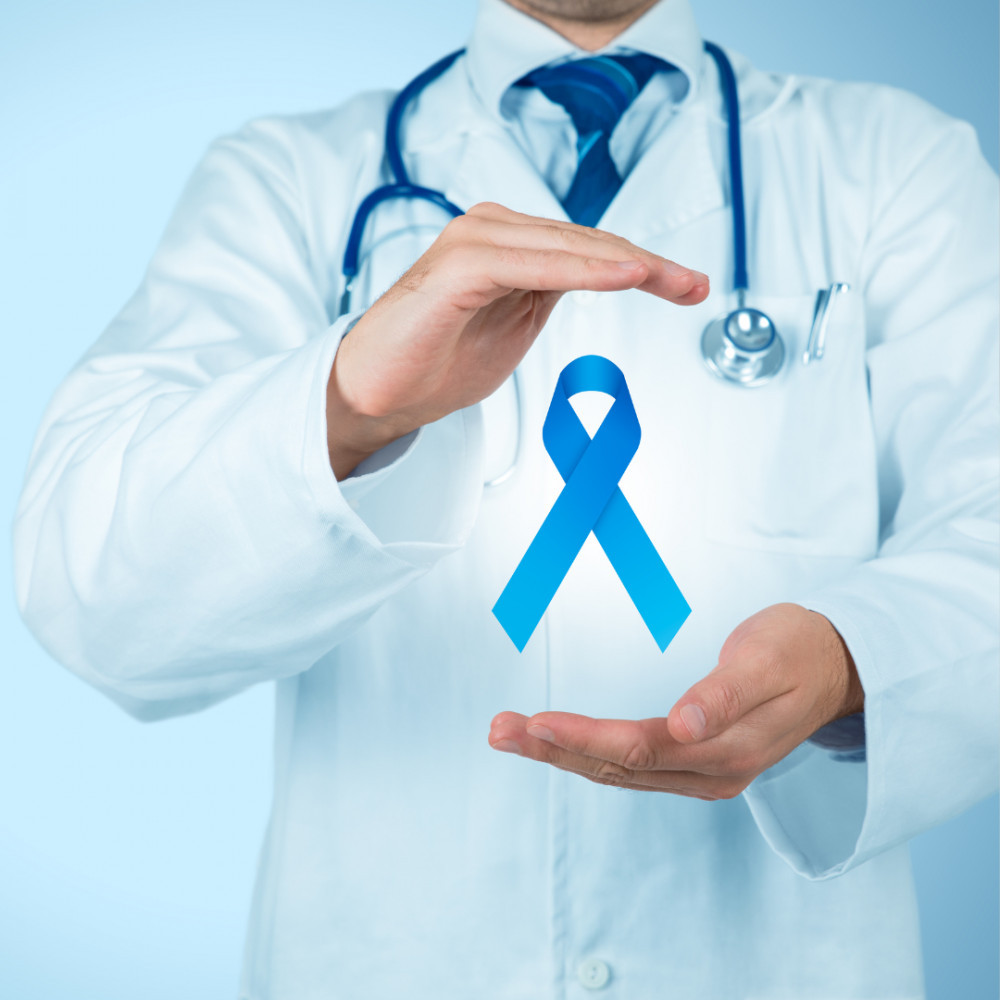 2. Cancer Prevention
Flavone apigenin is widely present in parsley. Cooking, drying, or both increase the amount of apigenin in parsley while decreasing some other health advantages.
The best natural source of apigenin is dried parsley. Some flowering plants contain pigments called flavones, which are potent antioxidants.
Although further research is required, apigenin has shown great promise as an anticancer drug.
3. Diuresis
Diuresis is how your kidneys produce more urine than usual to help your body eliminate a chemical. Parsley can help lower blood pressure and bloat and acts as a potent natural diuretic.
4. . Fights Inflammation
Inflammation can be fatal, making it one of the more troubling general symptoms.
Parsley is beneficial because of its abundant antioxidants, including vitamins C, A, and E, which can reduce inflammation.
According to Dr. Brunilda Nazario, this may help lower the risk of arthritis, an inflammation of the joints.
Additionally, it is an excellent source of flavonoids and antioxidants that lower the risk of several chronic illnesses, such as cancer, atherosclerosis, Alzheimer's, and Parkinson's disease.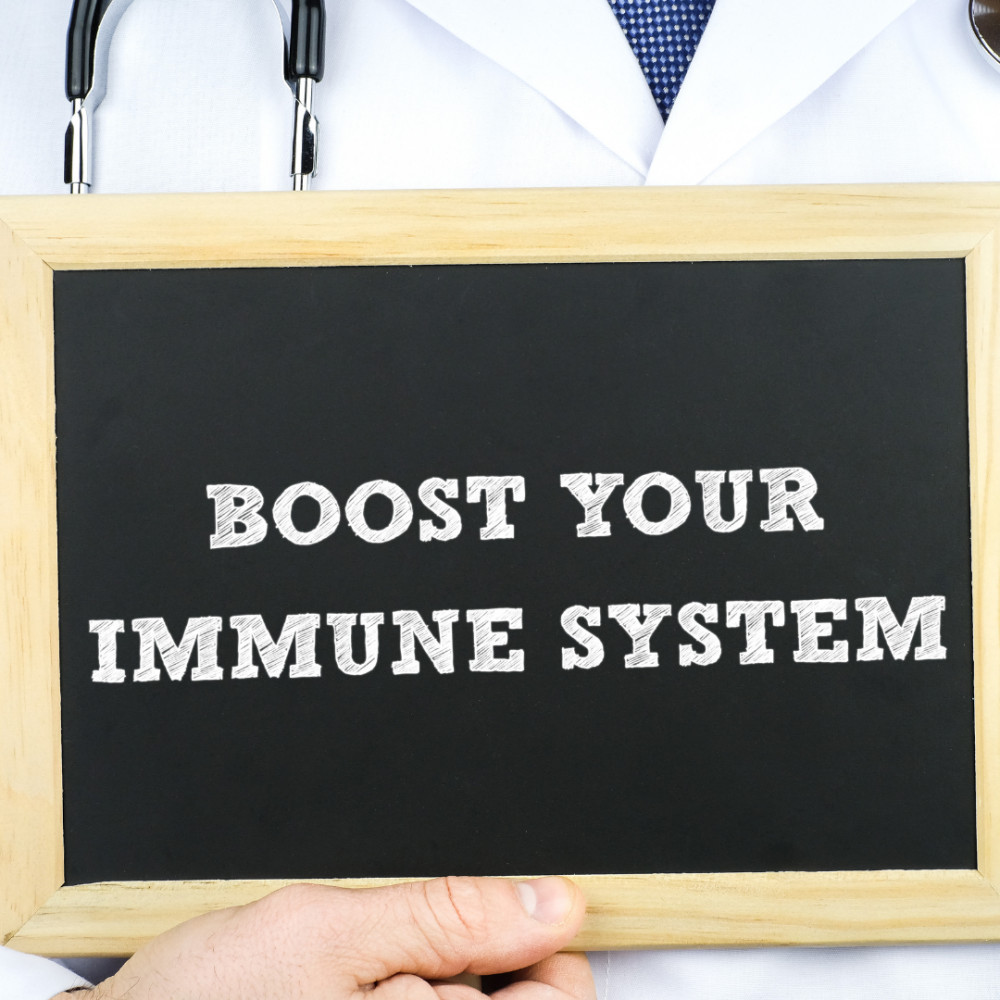 5. Boosts Immunity
Vitamins C and A are essential for restoring your immune system after illness. Fortunately, parsley tea has high levels of vitamin C and A.
White blood cell formation will be aided by vitamin C. It can also function as an antioxidant and protect your body from the damaging effects of free radicals.
Vitamin C can also shield you from several chronic illnesses.
Vitamin C is essential for collagen production. Your skin, hair, bones, joints, tendons, muscles, and other bodily parts are kept strong and healthy by a protein called collagen.
Additionally, the chlorophyll in parsley has antifungal and antibacterial properties.
As a result, your immune system is strengthened against autoimmune disorders, chronic inflammatory diseases, and viruses.
6. Natural Detoxifier
Additionally, parsley tea has diuretic properties. This implies you can use it to start urinating and aid in kidney and bladder detoxification.
Diuretics are very useful for removing toxins, salts, lipids, and retained water from the body.
This helps encourage weight loss and lessens the strain on the kidneys. Due to its diuretic qualities, parsley tea is a fantastic approach to lowering the risk of bladder infections.
Additionally, parsley tea may treat prostate issues and lessen gland enlargement.
Parsley tea can also be used as a detox tea to keep the liver healthy. Parsley tea can help your liver stay toxins-free and support normal bodily functions. Even your skin will look clean and fresh if you drink it as a detox tea!
7. Helps Regulate Menstruation
Parsley tea is an excellent all-natural treatment for hormone imbalances and menstrual discomfort.
This is mainly because parsley contains the compounds myristicin and apiol. These two substances can control estrogen production and maintain a balance in hormone levels.
Apiolol can also control periods and minimize the severity of the symptomatic period. And finally, parsley tea has the potential to act as an emmenagogue—a chemical that facilitates menstrual flow.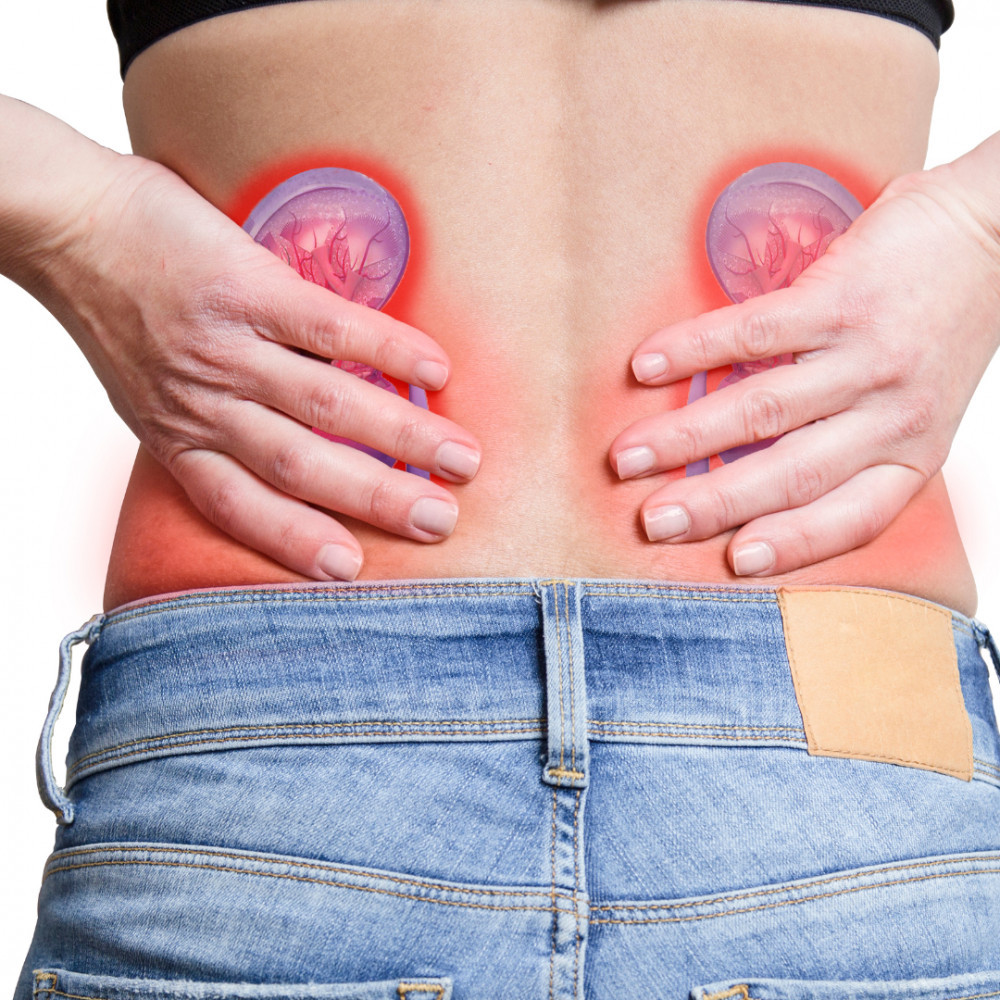 8. May Prevent Kidney Stones
Your body may experience a lot of stress and agony due to kidney stones. A natural solution to preventing kidney stones may be found in parsley tea.
The primary function of parsley tea is as a diuretic. As a result, increased urination and general bladder cleaning can stop kidney stone formation.
Numerous animal studies have been conducted, but there hasn't been much investigation into the effects on people. As a result, the full impact on humans is still unknown.
9. Alleviates Respiratory Issues
Parsley tea might be a fantastic addition to your regimen if you have asthma or other respiratory ailments.
Due to its high beta-carotene content, parsley tea reduces the chance of developing asthma.
Furthermore, drinking parsley tea can lessen the debris in your lungs. The anti-infection properties of parsley tea can break up any mucus and phlegm covering your throat and lungs.
Parsley tea can, therefore, prevent the emergence of congestion and bacterial illnesses.
10. Maintains Healthy Blood Pressure And Cholesterol
The impact of parsley tea on cholesterol and blood pressure is yet another fantastic benefit. The natural and efficient treatment for high cholesterol and hypertension may be parsley tea.
Regularly consuming this tea can lower blood pressure and prevent chronic illnesses.
11. Natural Breath Freshener
Parsley is a common way to freshen one's breath in addition to being used as a garnish. But it does more than just freshen your breath.
Due to its antimicrobial qualities, parsley is a fantastic tooth care supplement. As a result, think about including parsley tea in your routine if you're seeking a natural way to keep your tongue fresh and clean.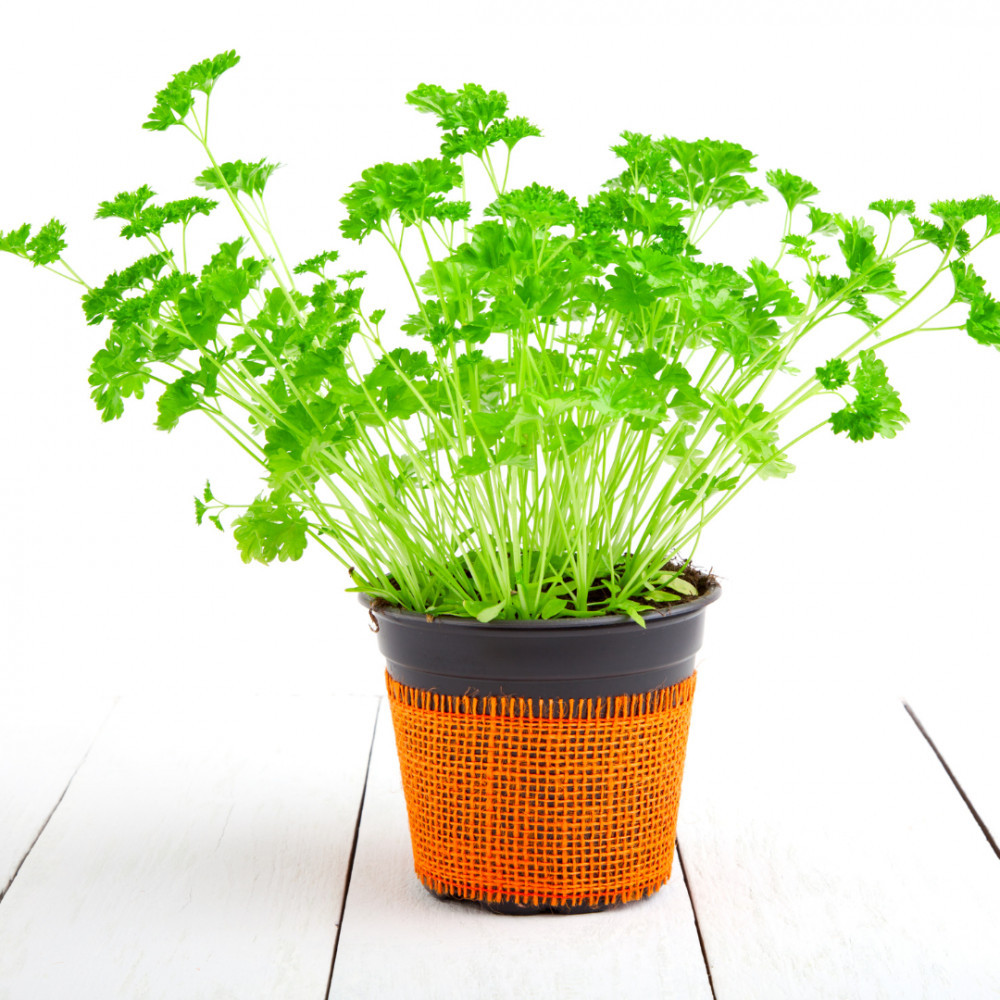 12. Improves Circulation & Treats Anemia
Parsley tea is high in iron, which is necessary for a healthy cardiovascular system and blood health, and is another critical component of the beverage.
As a result, parsley tea is a fantastic approach to increasing blood flow and lowering the risk of anemia.
A quarter cup of parsley tea is a simple method to get the daily recommended iron. Iron is also a crucial element in creating healthy red blood cells.
Healthy red blood cells encourage the delivery of oxygenated blood to cells that require these elements for cellular repair.
Additionally, parsley tea is a good source of calcium and vitamin C. These two nutrients also aid in the body's iron absorption. Your circulation issues are thereby significantly alleviated.
Vegan Recipes Using Parsley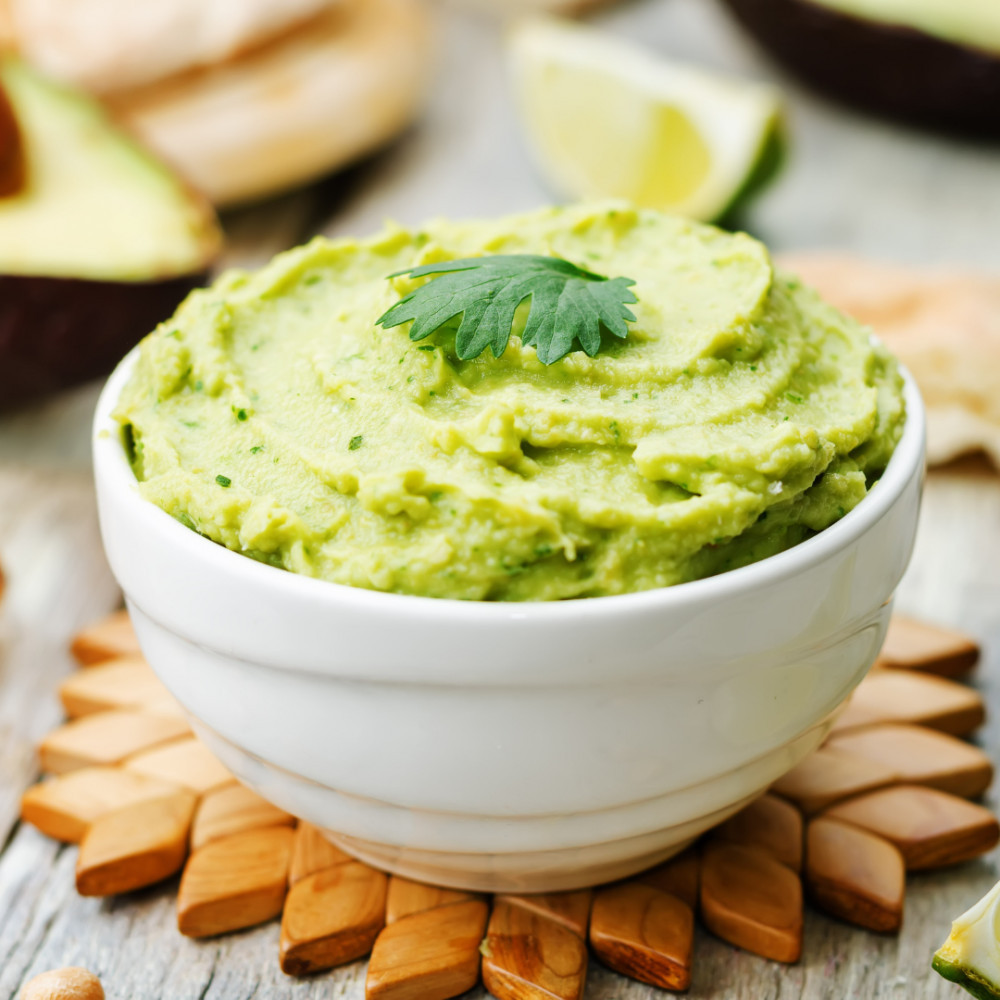 1. Detox Parsley Hummus
It will taste fantastic with raw vegetables or spread on some bread, whether plain, roasted red pepper, black bean, or roasted pine nuts.
The primary ingredient in this particular recipe is parsley, which gives this tangy hummus a vibrant green hue when you want a revitalizing and cleansing snack!
Prep time: 20 minutes | Cook time: 30 minutes | Total time: 50 minutes | Servings: 3
Ingredients
Garlic cloves: 2
Chickpeas: 2 cups
Lemon juice: ¼ cup
Parsley: ½ cup, packed
Almond butter: ¼ cup
Olive oil: 2 tablespoons
Water: 2 tablespoons
Cumin: ½ tablespoon
Black pepper: ¼ teaspoon
Salt, to taste
Method
Garlic should be processed until it is diced in a food processor.
Blend in the water, cumin, black pepper, salt, lemon juice, parsley, almond butter, olive oil, and chickpeas until the hummus is smooth. As necessary, add water.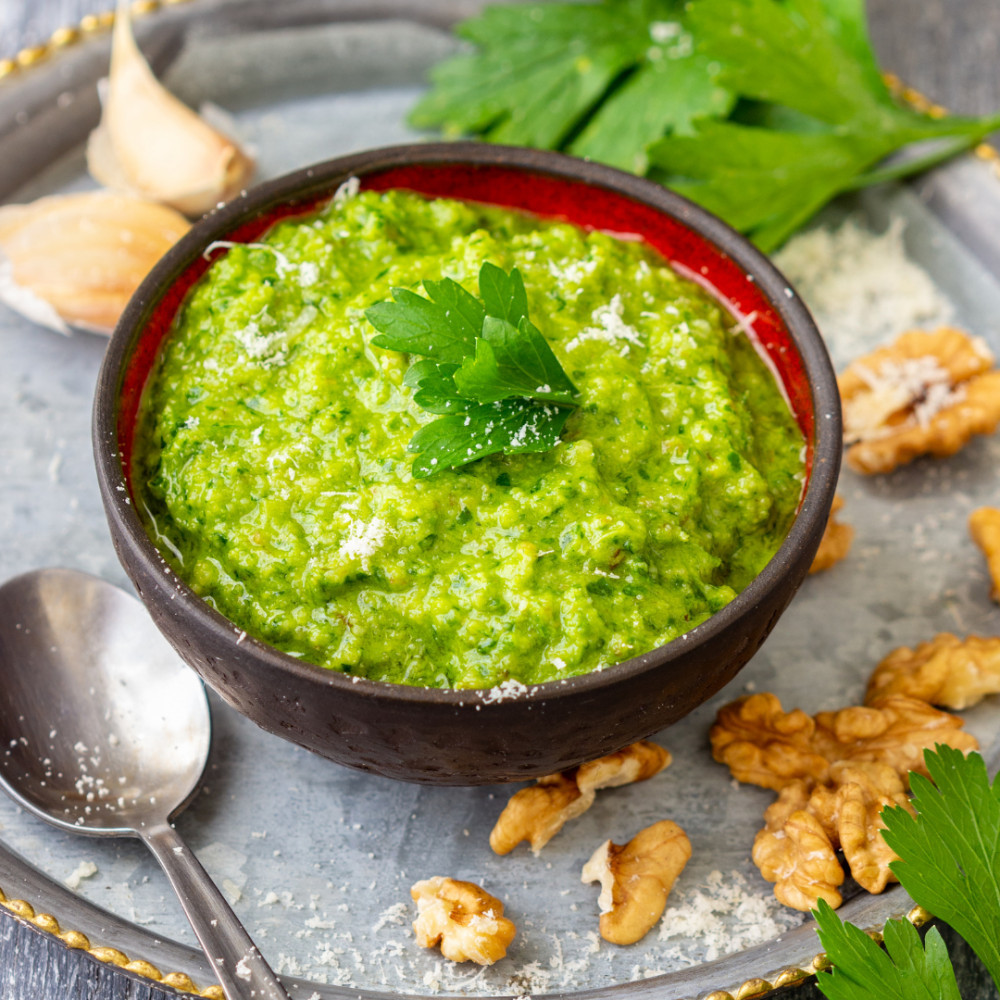 2. Vegan Parsley Walnut Pesto
This flavorful, easy-to-make vegan parsley walnut pesto is rich in omega 3 and fresh, healthy greens.
This recipe now contains a 4-serving pasta measurement for a quick, wholesome weeknight dinner. Around 1½ cups of pesto are produced.
Prep time: 5 minutes | Cook time: 10 minutes | Total time: 15 minutes | Servings: 4
Ingredients
Fresh parsley washed: 2 cups
Fresh spinach washed: 1 cup
Heaping raw walnut: ⅓ cup
Sea salt: ½ teaspoon
Garlic peeled: 1 clove
Extra virgin olive oil: ½ cup
Nutritional yeast: ¼ cup
Rigatoni pasta uncooked: 350 g
Method
All ingredients, save the pasta, should be placed in a food processor or high-speed blender and blended on high until the mixture is thoroughly incorporated and resembles a smooth puree. To ensure everything is mixed in evenly, halt the machine and scrape down the sides.
Pasta should be prepared as directed on the package, drained, and then added back to the cooking pot. Add the pesto and then serve.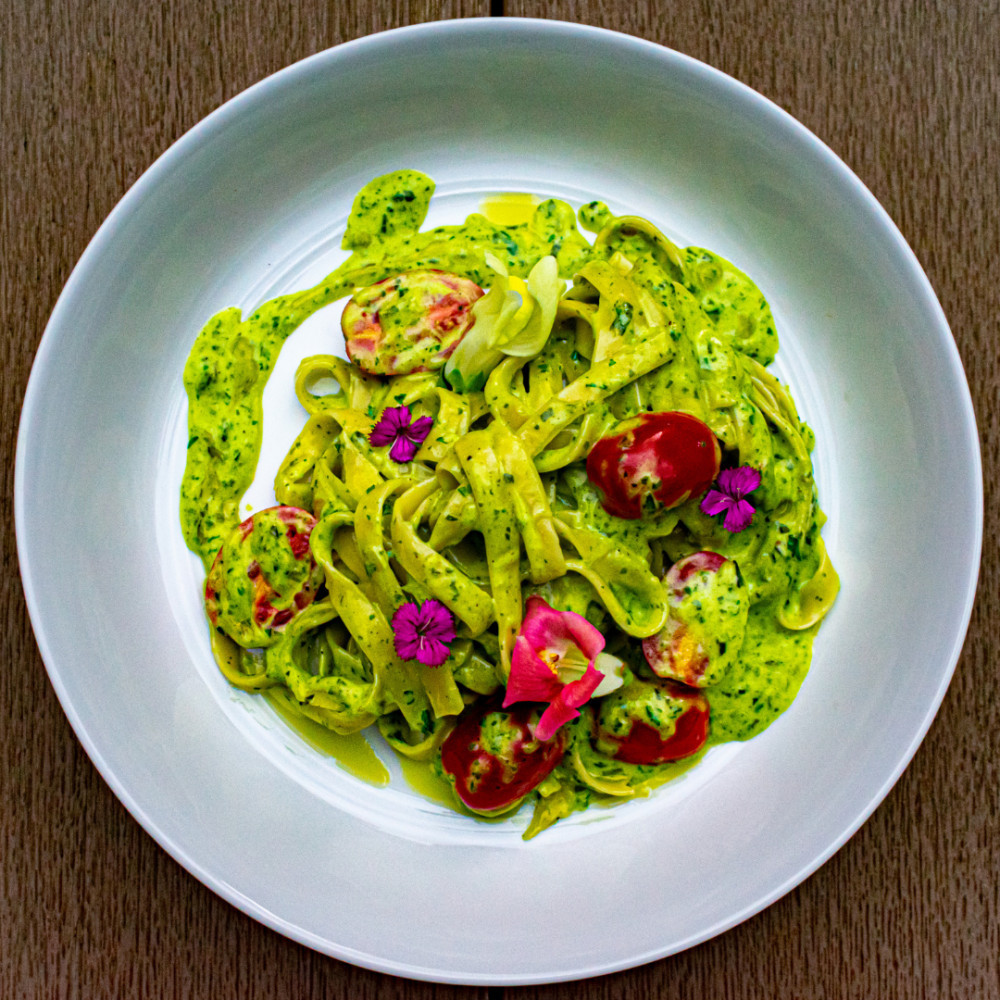 3. Parsley Pasta With Zucchini And Carrots
With parsley and pumpkin seed pesto, quick, flavourful vegetable pasta is served.
Prep time: 20 minutes | Cook time: 15 minutes | Total time: 35 minutes | Servings: 2
Ingredients For The Pasta
Spaghetti: 200g
Carrots: 2 medium
Zucchini: 1 small
Frying oil: 2 tablespoons
Salt and pepper to taste
Ingredients For The Parsley Pesto With Pumpkin Seeds/Pistachios
Parsley: 30g
Garlic: 1 clove
Grated Parmesan cheese: 3 tablespoons
Pumpkin seeds: 2 tablespoons
Grated lemon zest: 1 teaspoon
Olive oil: 4 tablespoons
Salt and pepper to taste
Method
In a food processor bowl, combine all the ingredients except the olive oil, and pulse until thick paste forms.
Olive oil should be added and whisked thoroughly by hand or briefly in a food processor running at low speed. A pestle and mortar can also be used to produce the pesto. Al dente pasta should be produced.
The pasta should be cooked, but the center should be firm. A few tablespoons of the pasta boiling water should be set aside.
Slice the zucchini crosswise into ¼ inch/ 5 mm thick slices after cutting it half lengthwise.
Using the same vegetable peeler, produce long, thin strips from the peeled carrots.
When peeling the flesh, slide the peeler away from you while keeping the zucchini flat against a chopping surface.
A large frying pan with high heat should have oil when it is hot. Add the zucchini and cook for around 3 minutes before adding the carrots and cooking for another 3 minutes. The vegetables have to be caramelized, soft, and crispy at the same time.
Add a few tablespoons of the pasta's cooking water, the cooked pasta, and the pesto to the vegetables. After combining everything, turn off the heat and add salt and pepper to taste the pasta.
Sprinkle toasted pumpkin seeds and grated Parmesan cheese on top before serving.
Enjoy!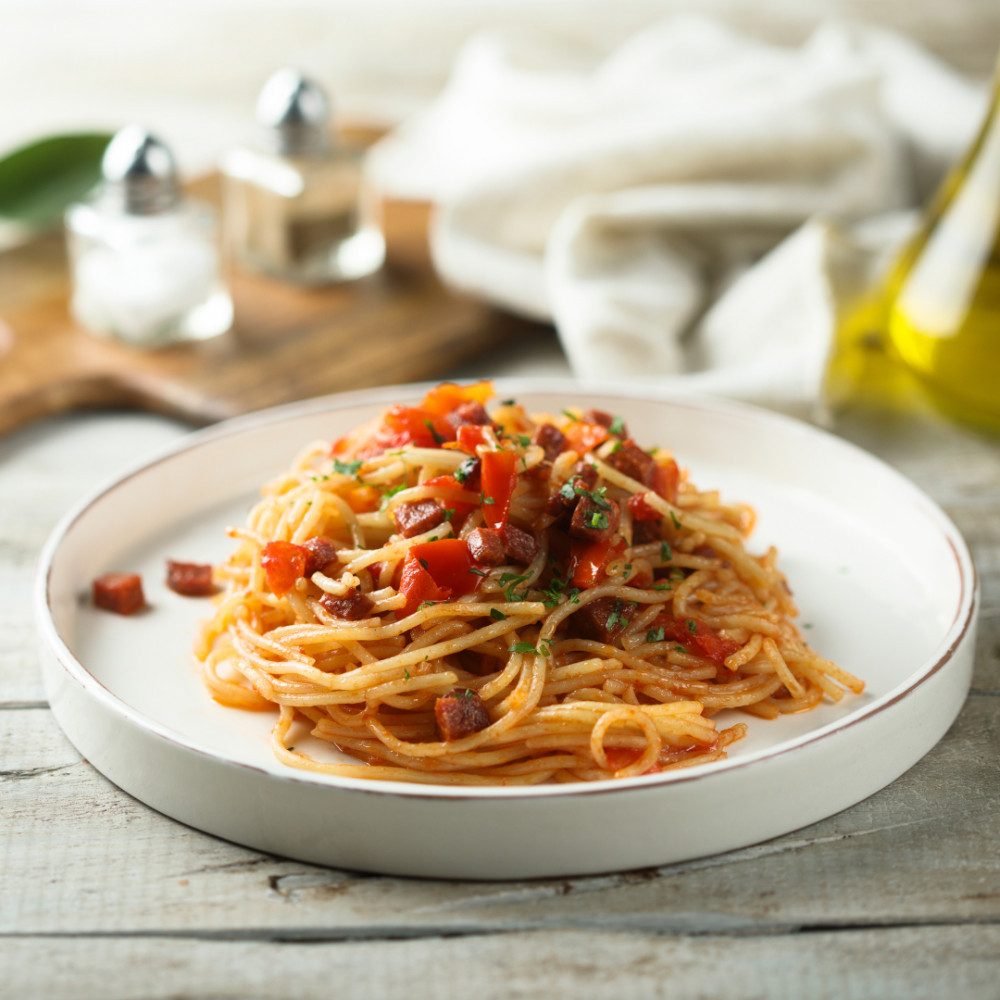 4. Vegan One Pot Pasta Puttanesca
Short on time and dislike doing the dishes? Make this spaghetti puttanesca in one pot that is vegan.
In less than 15 minutes, linguini, olives, capers, cherry tomatoes, garlic, and parsley cook together to create a tasty and filling supper.
Prep time: 5 minutes | Cook time: 10 minutes | Total time: 15 minutes | Servings: 4
Ingredients
Linguini: 16 ounces
Water: 5 cups
Capers drained: ¼ cup
Black olives pitted, drained, sliced in half: ½ cup
Cherry tomatoes sliced in half: ¼ cup
Garlic minced: 3 cloves
Parsley fresh, minced: ¼ cup
Sea salt: 1 teaspoon
Freshly ground black pepper: ¼ teaspoon
Lemon wedges and fresh parsley for garnish
Method
Before you turn on the stove, prepare all of your ingredients and have them ready because this recipe cooks quickly.
Turn the stove to high heat and pour the water into a large, shallow skillet. Except for the lemon wedges, add the remaining ingredients and bring to a boil. To avoid the spaghetti clinging to itself, stir with tongs.
Cook the food over high heat for 8 to 9 minutes, stirring and often tossing with tongs.
To check if the pasta is finished, taste it. Turn off the heat once the liquid evaporates and the pasta is fully cooked. Serve immediately with more fresh parsley and a squeeze of fresh lemon juice. Enjoy!
5. Vegan Serbian White Bean Soup
This easy, spicy recipe comes together quickly and is perfect for cooking in bulk.
White beans, a meat substitute like freekeh or TVP, soup greens, and seasonings like paprika, marjoram, and oregano are used to make vegan Serbian bean soup.
This bean soup is frequently served as a party soup and is an excellent vegetarian substitute for chilli.
Prep time: 20 minutes | Cook time: 25 minutes | Total time: 45 minutes | Servings: 6
Ingredients
Parsley chopped: 2 bunches
Onions, finely diced: 4
Garlic: 3 cloves
Leeks: 2
Carrots: 2
Celery root/ celeriac: 3 slices
White beans: 2 cans
Diced tomatoes: 2 cans
Vegetable stock: 8 cups
Freekeh cracked: 200 g
Tomato paste: 2 tablespoons
Marjoram: 2 teaspoons
Oregano: 2 teaspoons
Celery salt: 1 teaspoon
Onion powder: 2 teaspoons
Paprika powder, sweet: 4 teaspoons
Smoked salt (optional): 1 teaspoon
Method
Put dry beans in water and let them soak all night if using them. Drain and rinse the beans. Pour olive oil on the bottom of the soup pot.
When the onion is fragrant and beginning to brown, add it and sauté for five minutes. Sauté for five more minutes after adding garlic. If using dry beans, add the soaked, rinsed beans and three inches of water to cover the beans.
To cook the beans, bring the water to a boil, then reduce the heat and simmer the mixture for 20 to 30 minutes. 4 more cups of water should be added. If using canned beans, add them along with water that covers the beans and an additional three inches, bring to a boil, then reduce the heat to a simmer and cook for 10 minutes.
When the vegetables have the desired texture, add ingredients and simmer gradually over low heat. (About thirty minutes.)
Before serving, top each bowl with a dollop of vegan sour cream and some dill that has been chopped.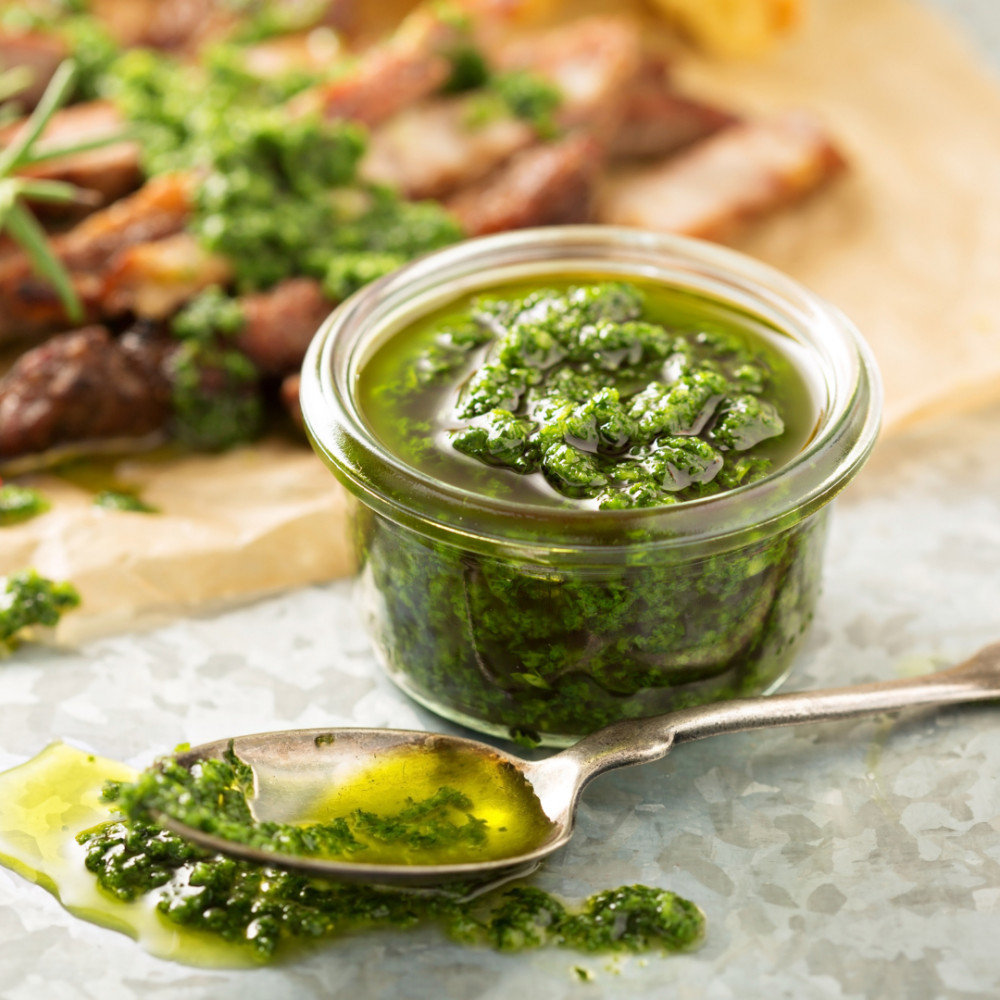 6. Garlic Parsley Sauce
This garlic parsley sauce is effortless, quick to prepare, and can be used on various dishes. This will transform any food from basic to excellent in less than 5 minutes.
Prep time: 5 minutes | Cook time: 2 minutes | Total time: 7 minutes | Servings: 1
Ingredients
Parsley: 3 cups, packed
Garlic cloves: 12
Olive oil: ¾ cup
salt: 1 teaspoon
Method
Pulse the parsley and garlic in the food processor a few times after adding them.
Add salt and olive oil after scraping down the sides. Pulse until the required consistency is reached. Although you may indeed have it with a chunkier texture, I prefer mine to be a little bit finer.
You can keep it in the refrigerator for up to one week.
Conclusion
Numerous vitamins, minerals, and antioxidants found in parsley significantly affect your health. It has an exceptionally high vitamin K content.
More than 70% of the daily recommended amount can be found in a single tablespoon of freshly chopped parsley. You may visit our guide to grow the herb in your small space.
Would you like to grow parsley in a small space? If so, you might be interested in reading Easy Steps Of Growing Parsley In A Container.
I trust you enjoyed this article about the 6 Healthy Vegan Recipes Using Parsley For Your Kids. Please stay tuned for more blog posts to come shortly. Take care!
JeannetteZ
Your Opinion Is Important To Me
Ideas? Thoughts? Questions? I would love to hear from you. Please leave me your questions, experience, and remarks about this article on the 6 Healthy Vegan Recipes Using Parsley For Your Kids in the comments section below. You can also reach me by email at Jeannette@LivingTheVeganLifestyle.org.
Disclosure
This post may contain affiliate links. I earn from qualifying purchases as an Amazon Associate and other affiliate programs. Read my full disclosure.
Here are links to some of my favourite articles:
7 Healthy Vegan Recipes Using Basil For Your Kids
8 Delicious Homemade Vegan Cheese Recipes For Your Kids
9 Delicious Vegan Recipes Using Lemon Balm
5 Delicious Vegan Recipes Using Cilantro
7 Healthy Vegan Recipes Using Sage For Your Kids
6 Most Popular Vegan Recipes Using Chives